About
We are dedicated to providing you with the personalized, quality health care that you deserve.
...more
We are dedicated to providing you with the personalized, quality health care that you deserve.
More about Dr Rohit Bhargava Skin Specialist
Dr Rohit Bhargava Skin Specialist is known for housing experienced Dermatologists. Dr. Rohit Bhargava, a well-reputed Dermatologist, practices in Delhi. Visit this medical health centre for Dermatologists recommended by 67 patients.
Timings
Location
113, Nehru Apartment, Kalkaji, Kalkaji
Kalkaji
Delhi,
Delhi
-
110019

Get Directions
Doctor in Dr Rohit Bhargava Skin Specialist
Services
Submit Feedback
Submit a review for Dr Rohit Bhargava Skin Specialist
Your feedback matters!
Write a Review
Feed
Nothing posted by this doctor yet. Here are some posts by similar doctors.
There would only be a handful of people who are happy with the way their skin looks. While acne and pimples are the concerns at a younger age, but with age the concerns shift to dark circles and pigmentation. Both light and dark pigments become worrisome, and one continuously looks for ways to manage them.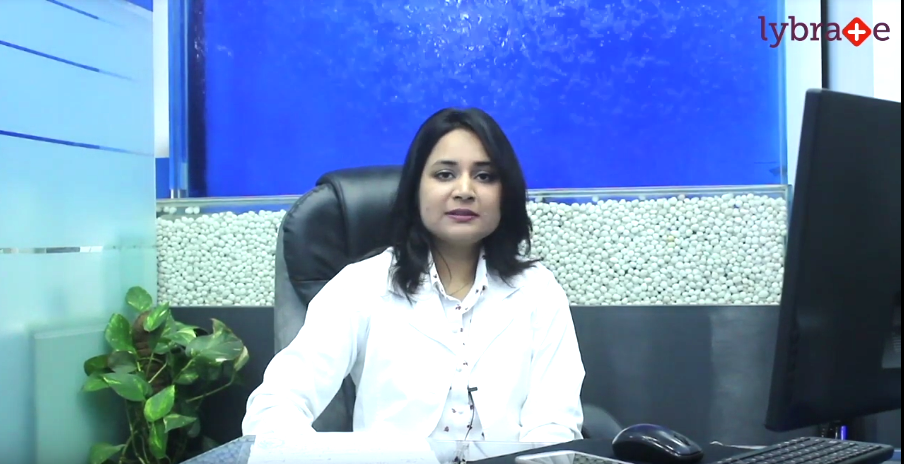 A common skin condition, which causes the discoloration of your skin in patches across the face, melasma is more of a social embarrassment and cause for distress rather than being a serious condition.

PG Dip Dermatology (London), Fellow Aesthetic Medicine (Germany) , D.M.C.H, MBBS
Dry skin is a condition caused by the lack of moisture in skin. Fine lines and wrinkles are just some of the conditions which may be caused due to dry skin. Dry skin can also be very uncomfortable. The condition is mostly caused by environmental factors such as exposure to harsh weather conditions or getting soaked in hot water.
People at risk
1. Age
People who are older than 40 years tend to be more at risk of dry skin than people who are younger than 40.
2. Climate
As mentioned earlier, weather conditions play a pivotal role in causing dry skin. Therefore, people who live in areas where the climate is either very hot or very cold tend to get dry skin more often than people who live in temperate climates. Low humidity is another factor which causes dry skin.
3. Profession
Some professions, such as nursing or hairstyling requires frequent usage of hot water all through the day.
4. Swimming
Swimming is one of the major causes of dry skin. This is especially true in pools which have chlorine. This is because chlorine increases the itchiness of your skin.
1. Lifestyle changes
Usually, lifestyle changes such as avoiding long, hot showers and putting moisturizers are good enough to make sure that dry skin goes away.
2. Lactic acid
Creams with lactic acid and urea can be prescribed by your doctor if the dryness of your skin does not go away with just moisturizers. These creams usually tend to be over-the-counter medications.
3. Prescription creams
Prescription creams are only given when dermatitis, psoriasis or ichthyosis have set in.
4. Wet dressing
Wet dressings are given only when dermatitis has set in. These are mostly to help prevent infection.
5. Oils
Oiling your body, especially with fish or flaxseed oil is especially crucial in making sure that your body does not succumb to dry skin.
6. Hand sanitizer
Normal hand sanitizers create a drying feeling on your hand. However, dermatologist-recommended hydrating hand sanitizers allow your hands to keep their moisture. Therefore, when you are using hand sanitizers, it is advisable to try to use hydrating ones.

While combing your hair, tufts of hair coming out with your brush does not make up for a good sight. It is said that your hair adds to your personality. So, when you start experiencing hair thinning and hair fall, naturally it affects your look as well as confidence.
The various causes/factors leading to hair loss include:
Skin diseases affecting the scalp like fungal infection of scalp known as tinea capitis, seborrhoea (dandruff), eczema of scalp, or lichen planus.
Genetic factors
Hormonal changes including those that occur after childbirth and during menopause
Nutritional deficiencies due to a diet that lacks iron (leading to anemia), and also lack of protein intake
Recovery from acute fever like typhoid and erysipelas leads to diffuse hair loss
Drug use like the ones that are used in treating high blood pressure, joint pains, cancer, or depression. Anagen effluvium refers to the condition of hair loss due to chemotherapy in a cancer patient
Physical trauma / injury to head
Emotional trauma like constant stress or grief due to loss of a family member / close friend
General diseases like diabetes mellitus, tuberculosis, Hypothyroidism, or AIDS
Auto-immune related hair loss in which the hair cells are mistaken for a foreign body and are destroyed by the immune cells of the body
Hairstyles like tight braids or ponytails where the hair is tightly pulled backwards leading to traction alopecia; indiscriminate use of hair colors and hair straighteners
Trichotillomania, which is a mental disorder in which the affected person voluntarily pulls out his / her scalp hair
There are a number of ways by which you can combat hair thinning and subsequent hair fall. There are some regimens you need to follow:
Have a healthy and balanced diet rich in nutrients and proteins. The antioxidants present in vegetables and fruits prevent hair fall.
Drink lots of water as it will keep you hydrated. Staying hydrated is one of the best ways to tackle the menace that hair thinning is.
You should get adequate rest each day. Lesser sleep hours are directly associated with malfunctioning of the hormones and a weakened immune system, both of which directly impact hair thinning and hair loss.
Use a good herbal shampoo that is rich in organic substances and proteins and low in 'paraben' (group of preservatives present in cosmetic products, primarily shampoos) and sulphur content.
Some measures which you can adopt to prevent this condition are:
Eggs are great for promoting thicker hair. You can either consume it or use the egg yolk directly on your scalp. Let the egg yolk on your hair for 30 minutes and then wash it off with mild shampoo and lukewarm water.
Olive oil adds to the health of your hair, acting as your home-based hair spa. Massage your hair with olive oil and leave it for 40 minutes. Wash it off with lukewarm water. You can also use honey to make a concoction out of it.
Avocado is a natural way to moisturize your hair and scalp. The fruit is rich in vitamin E, which thickens your tresses. You can also include avocado along with olive oil to make a thick hair paste. Apply it on your scalp and wash it off with a mild shampoo after 30 minutes.
Castor Oil, which is available in any local medicine store, is the easiest way you can get thicker hair. It has Vitamin E which makes your hair and scalp healthy. You can mix castor oil with coconut oil to make it thicker. Use this concoction on your scalp to fight hair thinning as well as to get the lost shine back.
Homeopathy has some very effective solutions for preventing and curing hair loss. The best part about Homeopathic treatments is that they not only root out the problem but also ensures it doesn't come back. If you are also suffering from hair loss issue, kindly contact a Homeopath to solve it.
Oily skin is a result of overactive sebaceous glands that produce excessive oil, thus giving the skin its characteristic greasy look. Oily skin is usually caused by a number of factors such as stress, food, genetics and hormonal changes in the body. Blackheads, whiteheads and acne are some complications that can result from skin.
It is important to take care of oily skin to prevent breakouts. Mentioned below are 8 tips to assist you in your skincare regimen:
1. Use warm water to clean your skin
Cleaning your face with warm water opens up the pores and clears the dirt from; thus removing the layer of oil on the face more effectively than cold water.
2. Face masks
You may use face masks such as sandalwood or fuller earth to get rid of the excessive oil on the skin. In addition to removing oil, it also cleans and removes impurities from the skin.
3. Limit scrubbing
You should restrict exfoliating your face 2-3 times a week as too much exfoliation may result in excessive oil production. Over scrubbing may cause the skin to lose its natural oils and turn dry.
4. Use a toner
You may apply toner on the skin regularly for its astringent properties that help in cooling and soothing the skin. It also reduces pore size which thus decreases oil production.
5. Diet
Diet plays an important role in the health of your skin, so consuming too many oily and fried foods can increase the chances of getting acne and pimples on your skin. Eat more vegetables and fruits to keep your skin healthy.
6. Stay hydrated
Drinking water regularly helps in replenishing the lost fluids from your body and it also improves overall body health.
7. Use medicated pads
To freshen up your face, use wet tissues or medicated pads to soak up the oil which shall help in freshening up your face.
8. Choose makeup wisely
It is not recommended to use heavy makeup if you have an oily skin. Instead use water based makeup that is light and oily skin friendly.

Atopic dermatitis is one of the fairly common immune dysfunctions. This condition often affects infants and young children, but may also persist into adulthood or affect adults as well. Patients suffering from this disease often see it alternate between flares and periods of remission where it may seem like the condition has cleared up completely. In many cases, children who have experienced a permanent remission from it are left with dry skin that is easily irritated.
The exact cause of this skin condition is not clear, but it is understood to be triggered by a combination of hereditary and environmental factors.
People with highly sensitive skin have the highest risk of suffering from this condition.
It has also been associated with a number of other atopic disorders such as asthma and seasonal allergies along with allergies to certain types of food.
Dry skin, redness and excessive itchiness are common symptoms of this condition. Other symptoms vary from person to person and their reaction to the itching. Ideally, you should not scratch your skin, if you suffer from atopic dermatitis. Scratching and rubbing the skin can worsen the condition. In some cases, this can lead to the development of thick, leathery skin while in other cases it could lead to the development of papules or raised bumps on the skin. Further scratching of these papules can make them infected and crusty.
The treatment for this skin condition depends on the patient's age, overall health and symptoms presented. There are three main goals of treatment for atopic dermatitis; healing the skin, preventing flares and treating symptoms as they appear. Much of caring for the skin involves developing skin-care routines, identifying exacerbating factors, and avoiding circumstances that stimulate the skin's immune system and the itch-scratch cycle.
Skin care is the first aspect of treating this condition. It is essential to keep the skin clean and follow a simple regimen.
Avoid using multiple soaps, lotions, fragrances etc and have a lukewarm bath with a mild chlorine solution.
Moisturize your skin immediately after your bath before drying your skin.
Pick creams instead of serums and try to pick one that is as free of fragrances and chemicals as much as possible.
Medication for this condition usually involves corticosteroid creams and ointments.
Immune moderators may also be prescribed to suppress the immune system and speed up the healing process.
Antibiotics to treat this condition may also be prescribed in pill or cream form, though the former is often found to be more effective.
In rare cases, the patient may also need to be hospitalized for a few days. This restricts the patient's exposure to allergens and irritants.
Hair growth is a natural process that can also take place with assisted treatments. There are quite a few solutions and treatments available. Quite a lot of these are fads while some can be genuine. Homeopathy is an option which is effective for regrowth of hair and curing baldness. This is often the last stop of treatment for people who have failed at restoring their previous state of hair. These are a few well known remedies that homeopathy prescribes for baldness.
Silicea: It is very commonly used and is processed from sandstones and human tissues. It strengthens the hair and reduces dryness by giving essential nourishment to the hair follicles. It is a very good growth enhancer.
Kalium Carbonicum: It is made from compounds which the Egyptians used in glass preparation and is another effective homeopathic medicine. It stops the thinning of hair and reduces its brittleness as well. This in turn increases hair growth.
Lycopodium: Premature baldness shows a dramatically marked response on the use of this miracle homeopathic drug. Women suffering from post-partum hair loss also benefit a lot from using Lycopodium. It is formed from the distillation of evergreen plant spores, such as club moss.
Natrum Muriaticum: Table salt (sodium chloride) is used to prepare this homeopathic medicine. Natrum Muriaticum is especially beneficial when dry crusts form on the scalp and dandruff is the primary reason for hair loss. It even helps when hair fall is triggered by menstrual problems or any skin disorder. This homeopathic remedy is also effective in treating hormonal imbalance related hair loss. Emotional and sensitive people are generally prescribed this drug by their homeopath.
Phosphorous: Another tried and tested hair growth enhancer is phosphorous. People who have baldness in patches and lose hair in clumps are benefitted by this homeopathic medicine. People who suffer from minor scalp ailments or those who lose hair due to excess dandruff are also prescribed this drug by their homeopath.
Kalium Sulphuricum: Hair loss due to flaky dandruff is treated with Kalium Sulphuricum and it is available in tablet and liquid form. It contains some amounts of sulphur and hence shouldn't be over used. It is generally prescribed for twice a day application. Generally it isn't recommended in excess and its use should be stopped after two weeks.
Psoriasis is an inflammatory skin disorder. Although it is non-contagious, the disease is quite complex. Erythematous plaques with silvery scales appear on skin layers, which basically characterise the disease. This excessive increase of cell division in the basal layer of the skin, results in increased proliferation on skin layers.
Symptoms
The symptoms of psoriasis vary from person to person. Some of the common symptoms of psoriasis are the following:
Raised, red patches of skin topped with loose, silvery scales, usually on the knees or elbows
Thick, red patches known as plaques, and dry, silvery scales appearing on the scalp, face, elbows, knees, palms, and soles of the feet.
Dry, cracked skin that may bleed
Thickened, pitted or ridged nails
Causes of Psoriasis According To Ayurveda
Acharya Charak has described the involvement of vata and kapha in ekkushtha or psoriasis. Accumulation of toxins or ama could also lead to this condition.
Excessive intake of yogurt, seafoods, salty foods, black gram and sour foods, spicy foods, fermented foods, maida (fine flour), and bakery products, junk foods and fast foods, refrigerated and cold foods may contribute to psoriasis.
Mithya Vihara (Improper Lifestyle)
An irregular lifestyle disrupts the digestive process and creates imbalance in the doshas.
Adrista Hetu (Unknown Cause)
Excessive Physical and Mental Stress
Leading a stressful life or too much consumption of alcohol and tobacco can also trigger psoriasis.
Ayurvedic Treatment for Psoriasis
Ayurvedic treatment of psoriasis includes counseling, lifestyle management, diet management and ayurvedic external and internal treatment. In the case of scalp psoriasis, shirodhara with proper oils is also a very effective treatment. Treatment may also include stress management, oral Ayurvedic medicines, immunomodulators for immunity, topical treatments, regular follow up appointments and yoga and meditation to relieve mental stress. The blend of natural herbs and elements, which are extremely beneficial for the health and skin. The panchakarma therapy in Ayurveda is strong enough to cure psoriasis effectively. The therapy includes a thorough detoxification of the whole body system and removal of all harmful toxins from body fluids. Thus the main aim is to purify the blood system and restore the digestive system in order to prevent the disease.
It is important to maintain a healthy lifestyle in order to adapt to this condition. Regular exercise is also very important. Yogic asanas and pranayam can help to keep the mind and body fit and healthy.
Few precautions for psoriasis patients:
Psoriasis patients should say no to acidic food products like urad dal, radish, sesame, jaggery etc.
Patients with psoriasis should practice yoga on a regular basis to prevent the disease.
Psoriasis patients should not use chemical skin products. Instead, they should use natural cleansers like besan.
Picking, scratching or peeling of skin should strongly be avoided.
Usage of cotton clothes is recommended.
Here are some natural Ayurvedic home remedies, which are helpful for psoriasis patients:
Cover the affected part with a banana leaf to fade the reddish patches.
Soak 15 sesame seeds overnight in a glass of water and drink it early morning on an empty stomach.
Consume half a glass of bitter gourd juice in the morning for 5-6 months.
For more information, you can visit a professional Ayurvedic practitioner.
Your baby's skin requires constant care and protection because it is exposed to the ravages of pollution, dust and harmful UV rays. A healthy skin also has aesthetic benefits apart from being disease resistant.
It takes about a year for the epidermis of a baby to develop and function effectively. Once the baby turns one, the skin gets thicker and more immune to skin problems.

Here are four common skin problems found in almost every infant:
Prickly heat rashes: Prickly heat rashes are the rashes, which develop on the face, neck, back or the bottom of the baby because of heat. To deal with this situation you should try to keep the infant cool and dry (not let him/her sweat) and ensure that they wear loose and comfortable clothes made of cotton.
Seborrhea: Rashes that develop on the scalp, eyebrows, cheeks, chest, and/or neck of a newborn baby (up to 6 months), are known as seborrhea. It appears to be gruesome, but does not bother the baby. It is recommended to use mild baby shampoo and creams to get rid of the problem. If there is no improvement, see a dermatologist.
Eczema: About 20% of the babies suffer from a very itchy skin rash known as 'eczema'. The affected area of the skin may turn red, ooze pus or crust over. It can be a result of an irritation caused due to sweating in a hot weather or due to the drying up of skin in a cold weather. Some clothing, specifically wool can even trigger this skin condition in a baby. A dermatologist or a paediatrician should be consulted in order to know what should be done.
Diaper rash: Diaper rash is the development of red and inflamed skin in the area under the diaper. It is recommended to check the diaper for any wetness at regular intervals, and to change it when required. The diaper should not be too tight or left on too long. Applying a diaper rash ointment and keeping the area dry and open whenever possible can help in relieving your baby from the problem.

Bachelor of Ayurveda, Medicine and Surgery (BAMS), MD - Rasa Shastra & Bhaisajya Kalpana
View All Feed
Near By Clinics