About
Our medical care facility offers treatments from the best doctors in the field of Psychiatrist.Our goal is to offer our patients, and all our community the most affordable, trustworthy an...
...more
Our medical care facility offers treatments from the best doctors in the field of Psychiatrist.Our goal is to offer our patients, and all our community the most affordable, trustworthy and professional service to ensure your best health.
More about satyanand medical center
satyanand medical center is known for housing experienced Psychiatrists. Dr. Rajesh Mehta, a well-reputed Psychiatrist, practices in Delhi. Visit this medical health centre for Psychiatrists recommended by 63 patients.
Timings
Location
AE-8 tagore garden near metro station

Get Directions
Doctor in satyanand medical center
MB psychiatrist
Psychiatrist
Services
Submit Feedback
Submit a review for satyanand medical center
Your feedback matters!
Write a Review
Feed
Nothing posted by this doctor yet. Here are some posts by similar doctors.
Shared yesterday • Featured Tip

MA - Psychology, M-Phill Psychology, B.Ed, C.I.G, ECCE, B.A. Psychology
Behavioural disorders are a type of psychological disorder in which abnormal patterns of behaviour are observed in an individual for a long period of time, at least for 6 months. Behavioural Disorders are very problematic and parents usually take their children for mental health assessments due to the problematic behaviour in external settings. These problems can also occur in adults. When the behavioural problem is not treated in childhood at the appropriate time, then these can cause hindrance in the other aspects of an individual's life such as the career, and maintenance of the interpersonal relationship.
Types of behavioural problems
There can be various types of behavioural issues that can be commonly seen in children as well as in adults and these are mentioned below.
Anxiety disorders- These types of problems can be characterised by the irrational and persistent fear, tension, anxiety and other disturbances in the behavioural pattern of an individual. These can be further classified into the generalised anxiety disorder, panic disorders and phobias.
Disruptive behavioural disorders- Also called as impulse control disorders, these are characterised by the inability of an individual to control one's emotional state and behavioural patterns due to which they cause harm to themselves or others. The behaviours may involve the destruction of other's property, disobeying the societal norms and rules and regulation imposed by authorities and laws, show aggressive behavioural patterns and violating other's rights.
Dissociative disorders- These can be characterised by the interrupted connections in the consciousness of an individual where they become dissociated with their memory and identity. They forget who they are and where do they belong to and behave like someone who does not know himself or herself.
4. Emotional disorders- It involves various abnormal behavioural patterns such as behaving abruptly in normal circumstances by showing inappropriate emotions and actions, difficulty in learning, maintaining interpersonal relationships and other social relations, persistent feeling of unhappiness, fear and anxiety.
Pervasive developmental disorder- These occur during the development of the child and continue to affect the different aspects of a child's life. Disorders such as Autism and Attention Deficit Hyperactivity Disorder are few examples.
Symptoms of Behavioural Problems
There are mainly two types of symptoms: Emotional and physical
Emotional symptoms involve becoming nervous or anxious very easily, unable to handle stress, blaming others, aggressive behaviour, disregard for rules and laws, showing temper tantrums, etc.
Physical symptoms involve various types of things that can be observed such as fever, headache, substance abuse problems can lead to the appearance of various physical signs and symptoms such as bloodshot eyes, shakiness, burnt fingertips etc.
Causes of Behavioural Problems
There can be biological and environmental causes for behavioural problems in an individual. Biological causes involve health issues such as any disease or chronic ailment, improper diet, damage to the brain or hereditary problems. On the other hand, environmental issues involve any stress in the family such as divorce or death of a family member, neglectful parents or authoritarian parents, poor discipline and disinterest in education etc. In case you have a concern or query you can always consult an expert & get answers to your questions!
6
people found this helpful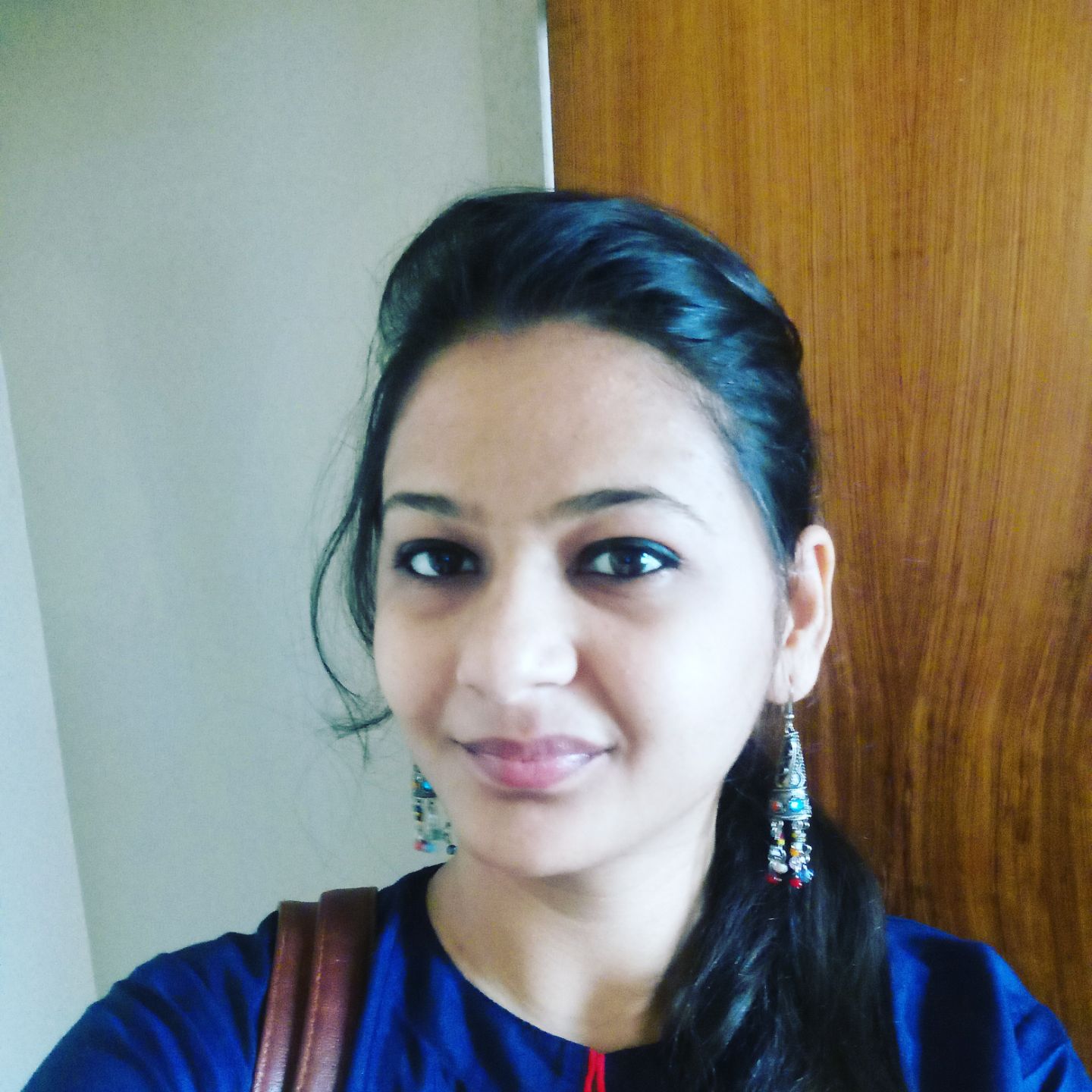 Nutrition Certification ( ditetitics), Indian Academy of Diabetes, gyanish fitness pvt ltd
Dietitian/Nutritionist, Ahmedabad
Be positive always, have at least 45 mins of walk daily, have balance diet, you can do gyming we're in you can do abs workout for core strength, do pranayams.
1
person found this helpful
Asked for male, 23 years old from Baghpat

Hello sir, nightfall is not a big problem its very common in unmarried but sexually active (masturbating) men and is fully curable by regular medication. We recommend you to take healthy diet and kohinoor gold and shilajeet regularly after food two times a day with water for almost three month to cure night fall and associated problem naturally. Keep water intake high and please avoid masturbation and stop watching porn movie. Also you can concern with us, if you want fast result. We provide therapies as well as ayurvedic medicines. You can contact us on We will concern and later on we can deliver medicines.
1
person found this helpful
Shared yesterday • Featured Tip
D.N.B. Psychiatry, Diploma In Psychological Medicine (Psychiatry), MBBS Bachelor of Medicine and Bachelor of Surgery
Psychiatrist, Navi Mumbai
Obsessive compulsive behaviour is form of anxiety disorder in which unreasonable thoughts and fears, which are obsessions that lead one to do repetitive compulsive behaviour. Root causes of obsessive compulsiveness are complex and often deep seated. The underlying emotional states may include the fear of unknown, not being in control, negative outcomes, failure, rejection, shame, annihilation or embarrassment
You can eliminate mild obsessive compulsion easily, whereas, severe obsessive compulsiveness, require support of medical and mental health professionals.
When you start pondering or obsessing over an activity, you must try to stop the negative pattern, and provide control and security. A good anchor code stops an obsessive thought pattern and provides fact-based security for new action. One can get it under control and recover from it
The treatment for obsessive compulsive behaviour depends on the how much the condition is affecting the daily life of the person. There are two main treatments-
Firstly cognitive behavioural therapy, which involves graded exposure and response prevention. The cognitive behaviour therapy emboldens one to face one's fear and let the obsessive thoughts occur without neutralising them with compulsions.
The second being the medication. In this case, treatment is by medication to control one's symptoms by altering the balance of chemicals in brain.
Obsessive compulsive behaviour that has a relatively minor impact on one's daily life is usually treated with a short course of cognitive behavioural therapy. Cognitive behavioural therapy involves exposure and response prevention that is used to help people with all severities. People with mild to moderate behaviour usually need about 10 hours of therapist treatment, combined with exercises to be done at home between sessions. Those with moderate to severe symptoms may need a more intensive course of therapy that lasts longer than 10 hours.
During the sessions, one works with therapist to break down the problems into their separate parts like physical feelings, thoughts and actions. The therapist encourages you to face your fear and let the obsessive thoughts occur without putting them right. It requires motivation and one should start with situations that cause the least anxiety first. These exposure exercises need to take place many times a day, and need to be done for one to two hours without engaging in compulsions to undo them. People with Obsessive compulsive behaviour find that when they confront their anxiety without carrying the compulsion, the anxiety goes away. Each time, the chances of anxiety reduces and last for a shorter period of time.
Once you have one exposure task, you can move on to a more difficult task, until you have overcome all of the situations that make you anxious. It is important to remember it can take several months before a treatment has a noticeable effect. It is extremely vital to remember that no one is perfect, nor can anyone recover perfectly. Even in well maintained recoveries, people can occasionally mess up and forget what they are supposed to be doing. In case you have a concern or query you can always consult an expert & get answers to your questions!
849
people found this helpful
Shared yesterday • Featured Tip

A suicidal patient will not ask for help, but that doesn't mean that he/she doesn't need it. People who become suicidal do not necessarily want to end their lives, they just want their sufferings to end. You can prevent suicide by recognizing the warning signs and by taking necessary actions. If you think a friend or a family member is undergoing too much stress and suffering and is considering suicide, please talk to him/her. You may feel scared to bring up the subject but talking to them about their suicidal thoughts and feelings is the only way to help them.
When you see or know someone in pain who wants to end their life, follow these steps to help them get through their suicidal thoughts.
Talk, talk and talk: Let the person know you care about him/her and that they aren't alone. Listen to what they want to share and help them vent their feelings and anger. Be sympathetic, calm and non-judgmental while listening to their feelings. Offer hope by reassuring the person that help is available, and these feelings are temporary. Let them know the importance of their life to you and to their family and friends.
Get professional help: Do everything you can to get help for a suicidal person. Call an emergency mental help facility for advice and referrals. Encourage the person to seek professional aid and visit a mental health counsellor. Help locate a good psychiatrist or make the doctor's appointment for them.
Follow-up: Make note of what the doctor prescribes - be it medications or just therapy. Make sure the suicidal person is following the instructions given and taking the medicines on time. Know the side effects of the medicines and notify the doctor in case the person gets worse. It takes time and persistence to find the right treatment plan for every suicidal person.
Be proactive: The person contemplating suicide often feels they cannot be helped. So, you need to be more proactive in offering help. Drop by every alternate day and call daily to check on them. Just don't stop at saying, "call me if you need anything," as it sounds too vague and it's very likely that the person will not bother calling.
Positive affirmations: Maintain a positive atmosphere around the suicidal person. Encourage them with positive affirmations and healthy lifestyle changes to keep them healthy and happy. Ensure that a healthy diet, 30 minutes of exercise and plenty of sleep forms part of their day. Daily exercise is important as exercising releases endorphins which are happy hormones that help relieve stress and promote emotional well-being.
Plan: Make the person develop a set of steps that they should follow during their suicidal crisis. Help them identify their trigger that leads to the suicidal crisis such as the anniversary of a loss, alcohol or stress due to work or love relationships. Include contact numbers of the therapist, as well as close friends and family members along with yours who will be there in case of an emergency.
Continue your support long-term: Even after the immediate suicidal tendency has passed, stay in touch with the person and periodically keep checking on them. Your support is necessary to ensure their well-being and that they remain on the track to recovery.
There are times when you may fail despite following all these steps. Do not blame yourself. You did the right thing by helping the suicidal person. Just follow the above steps and try to help as many people as possible.
Mental well-being is the most important and needed state in order to be healthy. Stay happy, stay healthy! In case you have a concern or query you can always consult an expert & get answers to your questions!
998
people found this helpful
Asked for male, 33 years old from Visakhapatnam

Speech Therapist, Hyderabad
Hi, Stuttering and stammering as you know is a speech condition caused due to several reasons and starts in childhood and continues in adulthood. It is for you to understand that it has a range of severity and levels. Some qualified professional has to see you, examine it and tell you. Therapy is required to overcome stuttering. Intially they are continous sessions and later it can be done over phone as well. It does not cost a lot. It can cost you somwhere from 500 to 1000 rupees on an average based on the duration and type of session.
1
person found this helpful
View All Feed
Near By Clinics

Rajouri Garden, Delhi,
New Delhi
View Clinic