About
Our medical care facility offers treatments from the best doctors in the field of Orthopedist . Customer service is provided by a highly trained, professional staff who look after your co...
...more
Our medical care facility offers treatments from the best doctors in the field of Orthopedist . Customer service is provided by a highly trained, professional staff who look after your comfort and care and are considerate of your time. Their focus is you.
More about Dr Deepak Maheshwari
Dr Deepak Maheshwari is known for housing experienced Orthopedists. Dr. Deepak Maheshwari, a well-reputed Orthopedist, practices in Delhi. Visit this medical health centre for Orthopedists recommended by 92 patients.
Timings
MON-SAT
06:30 PM - 08:30 PM
10:00 AM - 01:00 PM
Location
AD-80a, Shalimar Bagh. Landmark: Near Ring Road.
Shalimar Bagh
Delhi,
Delhi
-
110088

Get Directions
Doctor in Dr Deepak Maheshwari
MS - Orthopedist
Orthopedist
Services
Submit Feedback
Submit a review for Dr Deepak Maheshwari
Your feedback matters!
Write a Review
Feed
Nothing posted by this doctor yet. Here are some posts by similar doctors.

BHMS, Diploma In Diet & Nutrition For Obesity Management, Certificate Cource in Cosmetology & Aesthetic Medicine
Arthritis is an inflammatory joint disorder of autoimmune starting point. In arthritis, the joints get to be painful, inflamed, swollen and warm with checked stiffness. Chiefly the little joints of wrist, fingers, ankles and toes are included. Over the long haul, other huge joints may likewise get influenced.
Homeopathy is a standout amongst the most prevalent all encompassing system of medicine. The determination of remedy is based upon the theory of individualization and symptoms comparability by utilizing comprehensive approach. To the extent therapeutic medication is concerned, a few very much demonstrated medicines are accessible for homeopathic treatment of arthritis that can be chosen on the premise of cause, sensation, location, modalities and augmentation of the protests. For individualized remedy determination and treatment, the patient ought to counsel a qualified homeopathic doctor face to face.
Causes of arthritis
Injury: It can harm to ligament, bone, and cartilage that eventually prompts to extreme pain.
Obesity and propelled age: Both are extremely regular cause of arthritis.
Infection: Any sort of infection to the joint may come about arthritis.
Sprain: Due to sudden unnatural developments causes pain and additionally limitation of development of the joint.
Overuse: Overuse of knee joint can cause bursitis which eventually prompts to extraordinary pain.
Dislocation: Also causes serious arthritis.
Different causes: Include Sickle cell disease, Sarcoidosis, Kawasaki disease, Lupus, bone tumors, Crohn's disease, bleeding disorders and so forth.
Will Homeopathy treat joint inflammation?
Homeopathic method of treatment is extremely powerful in treating rheumatoid arthritis. Homeopathic medicines treat rheumatoid arthritis by directing the overactive immune system. They decrease joint inflammation and symptoms including swelling, pain and stiffness of joints. Homeopathy offers an extensive variety of medicines for rheumatoid arthritis. However, there is nobody cure for all ills connected with this condition. The most fitting Homeopathic medicine for rheumatoid arthritis is chosen in light of an inside and out analysis of individual symptoms. Exceedingly successful Homeopathic medicines for rheumatoid arthritis are ActaeaSpicata, RhusTox, Causticum, Bryonia, Kalmia, Caulophyllum, Ledum pal, Guaiacum, Benzoic acid, Calcaria Carb.
The homeopathic treatment for arthritis has the capability of forever reestablishing the health of your joints. It merits finding a decent homeopath that will regard you as the individual you seem to be, instead of essentially "obtaining" a remedy from another person's experience.
Lower back pains may underline a host of diseases, some of the most distinctive being the degeneration of lumbar disc and strain of back muscles. If left unattended, these acute durations of severe pain can lead to further complications, beyond the scope of both active and passive physical treatment regimes. Hence, it is always recommended to attend to these minuscule symptoms as soon as they are detected.
How physiotherapy works wonders in lower back pains:
Physiotherapy is recommended when lower back pains are frequent, or stretch for days at a time. Most medical literatures, which shower their unanimous support in favour of physiotherapy for back pain, make note that physiotherapy relieves pain, as well as improves the functions, which are most likely to be affected by this disorder.
Pain emanating, following a surgery, is recognized as one of the most significant aspects where benefits of physiotherapy are more visible. Generally, patients are advised to undergo physiotherapy sessions after surgical procedures irrespective of age and gender, unless the move is contraindicated in specific cases.
Muscular spasms and muscle shrinking is a highly familiar phenomenon observed in individuals who are relatively less active. Muscle shrinking can often be attributed to very low usage of certain muscles, while muscle spasmcan occur when neurons at the affected muscles are irritated. Physiotherapy is observed as both the first line as well as the second line of treatment regimen in such occurrences; a routine for gradual and slow stretching is recommended by physiotherapists involving the muscles of legs, hips, abdomen and lower back, based on their intensity of pain.
Advanced stages of a physiotherapy treatment regime upgrade the simple stretching exercises to more rigorous ones like specific stabilizing drills, exercises involving balancing machines and/or exercise balls. This aspect of physiotherapy caters to the secondary spine muscles of the human body.
The area of the body considered to be the core of lower back pain (lower back muscles and muscles of abdomen) requires more than just stretching or exercises involving machines. Workout focused on these core areas are based on a complex set of exercises, which may have to be improvised such that the aforementioned muscles absorb the maximum shock.
In addition to these conventional exercises, which are based on applications of gravity, some centres offer a different environment for individuals who are unable to perform activities in normal conditions. The concept of aquatic pools addresses the issue, and makes exercising quite an easy feat for the physically challenged individuals.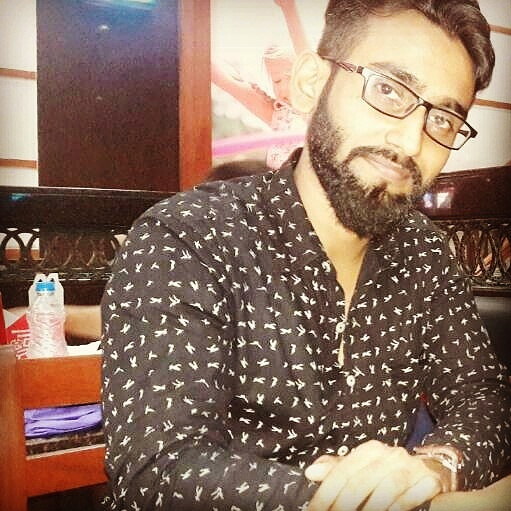 MPT - Orthopedic Physiotherapy, Fellowship In Orthopaedic Rehabilitation (FOR) Advanced Diploma in Nutrition & Diet
Your solution lies in the following: 1). Weight loss (minimum 6 kg) 2). Proper Physiotherapy and home based Therapeutic Exercise. 3). Nutrition Therapy. Good luck!
1
person found this helpful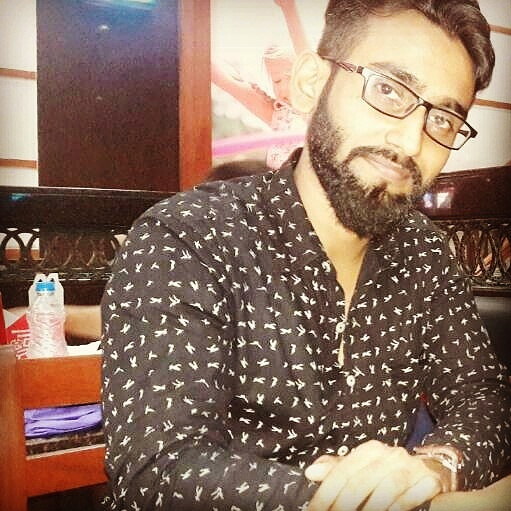 MPT - Orthopedic Physiotherapy, Fellowship In Orthopaedic Rehabilitation (FOR) Advanced Diploma in Nutrition & Diet
Glucosamine has no evidence for Treatment of joint pains effectively. Literature says it's not more than Placebo. Rather you can try home made bone broth which gives vital amino Acids and Collagen peptide, Collagen peptide is more helpful in soothing joint pain. MSM may give some relief in mild pain. Curcumin is proven to be more effective in pain relief. Astaxanthin is more effective. Omega 3 fatty acids more than 1000 mg a day is more effective. Boswellia Serrata or Indian Frankincense is more effective when taken in reliable effective dose. Consult your Nutritionally informed Physician for proper prescription and advise or Medical Nutritionist. Good luck!
Erasmus Mundus Master in Adapted Physical Activity, MPT, BPTh/BPT
Along side the conservative management would be to keep ice in that inflamed area during one time in a day and also hot water fermentation which would help you to reduce the pain. Also please immobilize both the toes by putting a strap ie. Micropore or even using a small plaster using a band aid. That will help you to reduce the movement which will enhance the healing.
B.P.Th, PGDM in Physiotherapy/Occupational Therapy Assistant Program
Hello lybrate-user, Yes, it is suggestive of classic back pain where your IV disc of the spine is slipping posterior, i.e. The jelly like structure between your disc is slipping out of its normal borders. This could be a clear case of PIVD (posterior inter-vertebral disc involvement) with no slipping from the sides of the disc. To begin with, avoid sitting with crossed legs and on a chair for a few days until your pain intensity is reduced. This is to avoid hitting your jelly like disc and prevent it slipping more posterior (backwards) towards the spine. This can cause more pain and might extend up to hips, legs or foot. 1. Tuck your stomach inside for about 20 percent in without holding your breath. This activates main core muscle which was hidden due to pain history. Repeat 10 reps for about 5-6 times/day 2. Standing position: Extend your back backwards without bending your neck to avoid over pressure with your hands on your hips. Gently and slowly do this exercise to push that disc back into this place. Avoid clenching your buttocks and maintain a minimum basic distance between your feet. Repeat 10 reps for 6 times/day 3. Lie on your back and lift your hips off the bed with your hands by your side. This is a bridege-like exercise in sections. I.e. Lift your hips first followed by stomach followed by chest up in a slow and controlled manner till the point of pain. If you feel better and back pain level goes down then kindly keep going and repeat 10 reps for 5 times/day. ** Exercise ball: Try to sit on a ball with a good core balance (tuck tummy in) and legs apart as per the requirement. Kindly do exercise no 1** (tummy tuck) while sitting on it and move your pelvis/hip forwards and backwards without moving any other PART OF YOUR BACK, CHEST OR STOMACH- (LIKE A CAT AND CAMEL) ** If pain arises from back or anywhere else then stop the exercise immediately and lie down on your back with 2 pillows under your knees to relax your tight muscle behind the thighs which often pulls out leading to back pain** Kindly perform these exercises and update me further regarding your pain status. Double check with ball exercise in front of mirror to avoid mistakes and feel free to ask any queries. Take care, Thank you.
1
person found this helpful
View All Feed
Near By Clinics

Shalimar Bagh, Delhi,
Delhi
View Clinic