About
Customer service is provided by a highly trained, professional staff who look after your comfort and care and are considerate of your time. Their focus is you.
...more
Customer service is provided by a highly trained, professional staff who look after your comfort and care and are considerate of your time. Their focus is you.
More about Chinese Pain Clinic
Chinese Pain Clinic is known for housing experienced Ayurvedas. Dr. Rajesh, a well-reputed Ayurveda, practices in Delhi. Visit this medical health centre for Ayurvedas recommended by 53 patients.
Timings
Location
D-14/81 Sec-8 Rohini Delhi - 110085
Rohini
Delhi,
Delhi
-
110085

Get Directions
Doctor in Chinese Pain Clinic
Services
Submit Feedback
Submit a review for Chinese Pain Clinic
Your feedback matters!
Write a Review
Feed
Nothing posted by this doctor yet. Here are some posts by similar doctors.

MBBS, MD - Dermatology, Venereology & Leprosy, FRGUHS (Cosmetology)
The quest to look and feel young is never ending. Almost everybody feels they could look a couple of years younger with a few wrinkles less and firmer skin. While this was within access of only celebrities who could afford the various plastic surgical procedures a few decades ago, times have changed now. Scientists and doctors are doing researches to find more affordable and non-surgical ways of getting to look younger.
Botox was one of the wonderful results of this search. Clostridium botulinum produces a toxin known as botulinum. In extremely minor amounts, this toxin can paralyze muscles and this property of it is used to treat facial wrinkles and fine lines.
How Botox works: The muscles react when they receive a message from the nerve through chemicals known as neurotransmitters. Acetylcholine is one such chemical, which is present in the face and sends messages to the facial skin from the nerves. What Botox does is prevent the release of acetylcholine and so the muscle does not receive any message, and so does not contract. This reduces the amount of wrinkles and fine lines.
Medical and Cosmetic Indications As Mentioned Below:
For cosmetic purposes, they are most frequently used to reduce wrinkles on face and fine lines under the eyes and on the forehead. The wrinkles appear softened after the use of Botox, producing a younger, firmer skin. Aside from its cosmetic use, there are various other conditions for which Botox is medically approved for a number of medical ailments like
Chronic migraine
Blepharospasm (spasm of the eyelids)
Chronic neck spasms
Excessive sweating
Overactive bladder (resulting in frequent urination)
Spasticity resulting from stroke
Crow's feet (outer corner of the eyes)
Bruxism (tooth grinding)
Esophageal motility disorders
The list is only set to get longer as more indications for Botox are identified. However, as mentioned, being an extremely toxic substance, it should be used only under complete medical supervision.
The Cosmetic Indications are:
Crow's feet
Frown lines
Bunny lines
Flared nostrils
Gummy smile
Marrionette lines
Poppy chin
Enlarged jaw
Muscles neck lifting
Aged neck bands
Enlarged pores
Side effects: Needless to say, there are side effects to this too, but when administered properly, it is an extremely safe procedure.
Allergic reaction: Very few people might have an allergic reaction to the toxin
Mild pain or redness at the injection site
Temporary numbness
However, these are very transient and will subside in a couple of days, by which time the effect of Botox will be visible. Have a thorough discussion with a doctor before going for it.
Living healthy despite pollution
Polluted air and water have harmful effects on the human body; however, awareness and medical treatment can help in living healthy.
With our negligence and irresponsible behavior we have severely polluted our environment; now it kills about 90 lac people per year. One in every eight deaths is due to air pollution in India, as per a 2017 record. According to a WHO study conducted in 2017, over one lac children died in India due to air pollution. An assessment in 2015 revealed that 80% of the surface water was contaminated. We create these problems, and we face the consequences. However, awareness, proper healthcare and hygiene can resolve the issues.
Air Pollution
Air surrounding us consists of dust, smoke and chemicals and is a pathway towards different diseases. Respiratory tract infections and irritation, bronchial asthma, ischaemic heart disease, stroke etc., are caused due to air pollution. Covering our nose and mouth with a handkerchief isn't enough anymore! At times we develop breathlessness, cough and feel feverish; homeopathy has a wide range of medicines to help you with such conditions.
A six-year-old boy complained about a cough and fever when he came to my clinic. A cough was triggered by exposure to vehicular smoke. For both, his cough and fever, I prescribed Aconite 200 CH and suggested a protein-rich diet to support the medicines. After the symptoms reduced, I prescribed Calc-p 30CH to ensure that its symptoms do not reoccur.
Along with smoke and dust, sprays, perfumes or chemicals like gulal too, can result in breathlessness, wheezing and aggravated asthma, if the person is sensitive. Six pills of Ipecac 30CH, given every hour for five doses as soon as patient experiences breathing difficulty provides great relief in such cases. There are other remedies too based on more detailed case history.
A sixteen-year-old girl had a history of suffering from frequent breathlessness, especially during the Ganesh Chaturthi processions. I prescribed her Ipecac 30CH, every half hour for two hours and monitored at our clinic for a day. It resulted in reduced breathlessness immediately after the second dose. Even now, she carries a bottle of Ipecac 30CH and follows the prescribed dosage to get relief in case of emergencies.
Air pollution also affects other organs besides the respiratory system and lungs; we cannot ignore eye irritation and allergies that may later worsen. People allergic to dust particles, kilns smoke, perfumes and sprays may develop an allergic cough and cold. Homeopathy works wonders with such allergic cough and cold. A lady, who came for her treatment regarding her continuous sneezing and acrid, watery nasal discharge, was suffering from allergies. She was allergic to perfumes, detergents and house dust. She was prescribed Natrum–Mur 200CH, and after one year of regular treatment, she was symptom-free.
Another issue is eye irritation or redness of the eye. Homeopathic medicine like Euphrasia 30CH along with Euphrasia eye drops can be used to cure eye irritation and redness. A three-year-old girl faced itchy eyes and eye redness. For this, she was prescribed Sulphur 30CH, and a follow up after two weeks relieved her of health issue.
Water pollution
We all know it is advisable to drink purified or boiled water. Water contains microbes, pathogens and chemicals which lead to water pollution. Diarrhoea, hepatitis A and E, typhoid, cholera, roundworm and threadworm infestation in the stomach, are caused due to drinking polluted water. Along with these, arsenic poisoning, which leads to diarrhea, dehydration and exhaustion, is another hazard of consuming contaminated water. Prolonged exposure to arsenic poisoning can also lead to bladder and skin cancer. A host of skin diseases are also caused by coming in contact with polluted water.
People, who suffer from hepatitis A, should follow a low-fat diet. A person suffering from hepatitis may feel tired and nauseatic. Homeopathic medicines like Card-Mar, Chelidonium, Chionanthus, Lycopodium help with such symptoms. Remember, a bit of hygiene like regularly washing hands before consuming food or water and drinking boiled, or purified water can prevent Hepatitis A. In case of typhoid, homeopathic medicines such as Baptisia, Arnica, and Muriatic acid are useful. Even after treatment, if the typhoid symptoms like constipation, vomiting and headache continue, Bryonia or Phos-acid could be prescribed to help the patients.
A 34-year-old lady complained of nausea and uneasiness while consuming food. She was diagnosed with jaundice after examination. After prescribing her Lycopodium for a week, she got rid of nausea and uneasy feeling. She was put on a maintenance dose to improve her liver function as well.
A 30-year-old man suffering from fever and extreme weakness visited my clinic. The tests revealed typhoid. I prescribed him Muriatic acid 200CH; however, body pain persisted. I advised him to follow a light, more liquid-diet. In the next ten days, he was symptom-free.
Pollution is now inevitable; homeopathy can help you deal with pollution-related ailments and help you lead a healthy life.
Elderly patients with collapsed v body with no paralysis but with pain, may benefit with vertebroplasty and kyphoolasty. Both involve putting" bone cement" compound into fractured body.
Long term medical treatment for improvement of bone strength

1
person found this helpful
AYURVEDIC BEST PANCHAKARMA
Shirodhara Type:-
Takra Dhara:-
Takra Dhara is highly useful in diabetic neuropathy, migraine headache, anxiety neurosis, psoriasis, etc.,
* Diseases of ear, nose and throat
Medicine for Takra Dhara
1. Make a decoction with 1.5 liters of milk and Nut grass-Cyperus rotundus. Then ferment it in the night.
2. On the next morning, churn the curd, remove the butter and separate the buttermilk
3. Add 1.5 liters of DHTRI kasayam (Indian gooseberry decoction)to it.
4. This liquid is used for Shirodhara.
5. Likewise, Yastimadhu (Glycyrrhiza glabra),hribera candana( Santalum album), ginger, (Zingiber oficinale), Usira (Veliveria zizaniodes) are used
6. Aragvadha kasayum is also used in the same method for skin diseases like psoriasis, Ksheer dhaara. It is useful in pitta conditions.

3
people found this helpful
Reasons for Lack of Sexual Intimacy
Sexual intimacy is an integral part of a relationship and almost as imperative as trust and communication to sustain and enhance that relationship between two people. It is associated with feelings of love, romance, emotions, affection and most importantly commitment to each other. Sex helps bond relationships further and creates a broader sense of intimacy in a loving relationship. However, lack of intimacy with a partner can be a source of frustration and anxiety in both men and women. This can create feelings of rejection in a person and can develop feelings of self-doubt in them. Further, It can increase a gap between a couple which in the long run can cause irreparable damage to their relationship. Hence, It is very important for a person to know and understand what can be the probable causes of low sexual desire in their respective partners. Listed below are a few causes:
1. Stress
Studies indicate that stress can be a major reason for decreased sex drive in people especially, in men. Stress at home, at work or any kind of stress that may have a huge impact on a person, can leave them exhausted. This can make sleep or any other way to unwind and relax more appealing compared to sex which can feel like a chore for that person at that time.
2. Unresolved conflicts
Problems and unresolved issues in a relationship can make your partner withdraw themselves emotionally and show less affection. If one feels disrespected, unappreciated, criticized or feels let down by their partner, it may put a strain on intimacy.
3. Emotional intimacy
Lack of emotional intimacy can be a reason for a lack of sexual intimacy too. Be it a man or a woman, feeling disconnected from your partner can make it hard to connect during sex or enjoy it. Spending quality time together can help build emotional intimacy and ultimately bring back physical intimacy.
4. Depression
Depression is a serious illness that interferes with all aspects of your life, including your sex life. It is not the same as feeling sad for a short while as that is temporary and fades away with time. If your libido has been low for an extended time, and if it's causing you stress or sadness, it might be time to talk to your doctor.
5. Self-esteem
Body image issues and low self-esteem affect both men and women. If a person doesn't feel confident in their skin and feels unattractive it can take a toll on their relationships, particularly when it comes to physical intimacy because it leads to inhibitions. In such a case, complimenting your partner and showing patience and understanding can help your partner feel more comfortable about themselves.
Hormonal imbalance can compromise your sex life by affecting your energy, physical sensitivity and desire. The three main hormones that could be affecting sexual desire are estrogen, progesterone, or testosterone levels. The hormonal imbalances found in menopause, pre-menopause and post-menopause can result in the decline of sexual drive in women. If it persists it's best to visit a health professional for proper guidance.
7. Rejection
Rejection by your partner in earlier times can lead to a lack of sexual intimacy. If you have ignored and turned down sexual advances from your partner in the past, it can make your partner feel unwanted and can put them off intimacy. This can make them distant and not initiate sex.
Sexual intimacy plays a major role in any relationship/marriage. When there is a lack of sexual intimacy it makes the couple less satisfied with each other. Seeking help from a professional marriage counselor or relationship expert can be beneficial in understanding your issues and guiding you to work it out together.
1
person found this helpful

M.Sc. in Dietetics and Food Service Management , Post Graduate Diploma In Computer Application, P.G.Diploma in Clinical Nutrition & Dietetics , B.Sc.Clinical Nutrition & Dietetics
Dietitian/Nutritionist, Mumbai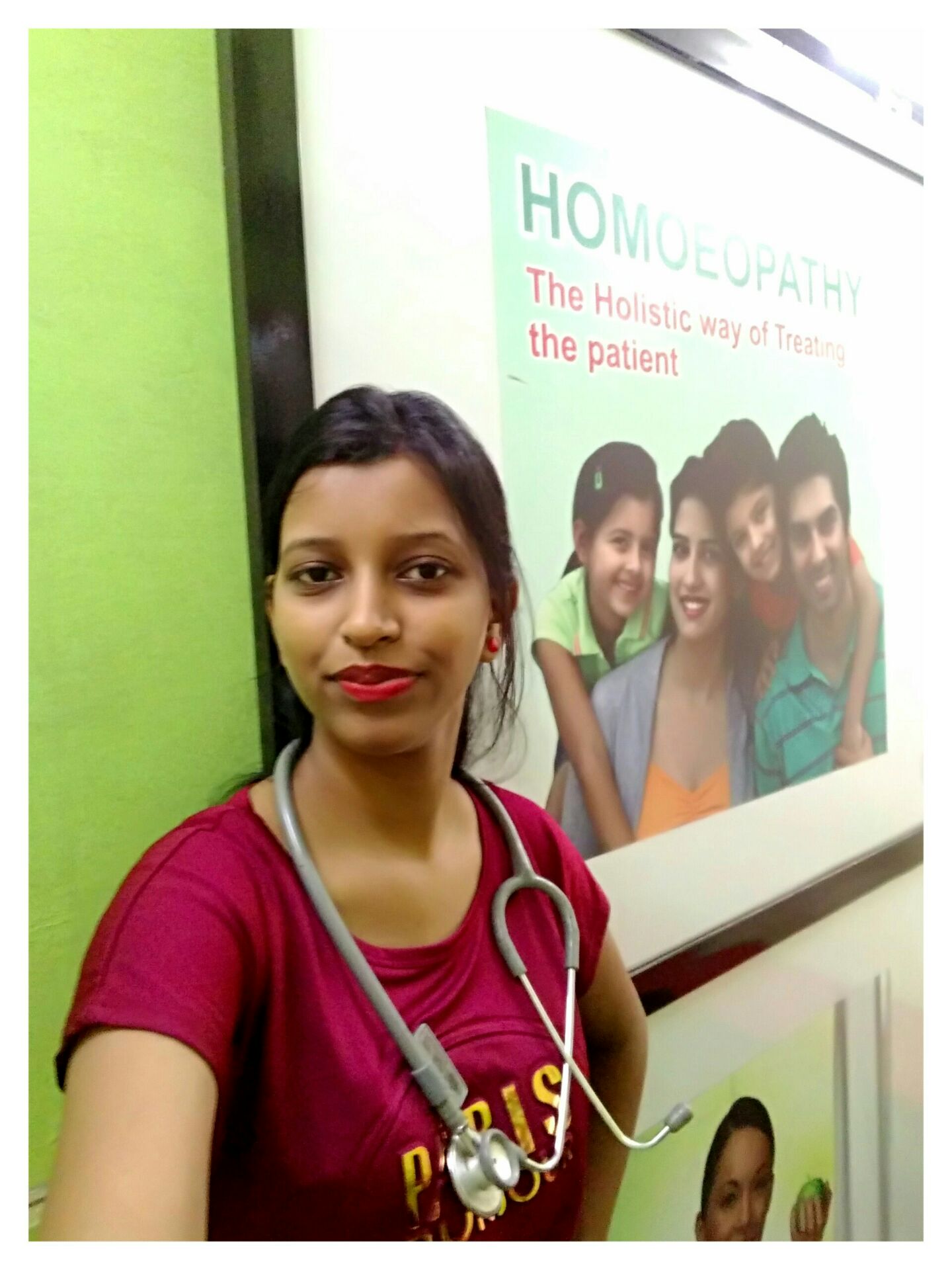 BHMS, Diploma In Nutrition & Diet Planning , ICR, M.D. Alternative Medicine
The prevalence of obesity and overweight are increasing and have become an epidemic worldwide. Obesity has detrimental influences on all systems, including reproductive health. The prevalence of obesity in infertile women is high, and it is well known that there is an association between obesity and infertility. The relationship between obesity and reproductive functions is still being explored. Overweight women have a higher incidence of menstrual dysfunction and anovulation. Overweight and obese women are at high risk for reproductive health. The risk of subfecundity and infertility, conception rates, miscarriage rates, and pregnancy complications are increased in these women. They have poor reproductive outcomes in natural as well as assisted conception. These poor reproductive outcomes include assisted reproduction such as ovulation induction, in vitro fertilization/intracytoplasmic sperm injection (IVF/ICSI), and ovum donation cycles. Weight loss has beneficial effects on the reproductive outcomes in these patients.
MD - Homeopathy ( Paediatric), C.S.D.(Mumbai), BHMS, CIH
Diabetes is basically a disorder of the metabolism causing excessive thirst and the production of large amounts of urine. To further elaborate one need to understand the role of insulin in the body. While eating, the body turns food into sugar or glucose. At that time pancreas is supposed to produce the right amount of insulin to move the glucose from our blood into our cells. In diabetics, the pancreas either produces little or no insulin, or the body cells do not respond to the insulin that is produced. Due to this, glucose levels rise in the blood, floods into the urine and passes out of the body, making the body lose its main source of fuel. Diabetes is of many types, but the most common is Type 1 and Type 2.
How to treat Diabetes:
Controlling blood sugar level is the major goal of diabetes treatment, in order to prevent complications of the disease. Treatment may be in Allopathy or Homeopathy, conventional medicine often uses insulin itself in the treatment of diabetes. Since this is kind of replacement, so diabetes becomes a life-long disease. Homeopathy can be used effectively in the treatment. Let's see how diabetes can be worked with Homeopathy.
Diabetes & Homeopathy
In homeopathy, the main focus is on functioning of the pancreas in efficient insulin production. There are specific medicines which are used effectively in the treatment of all the stages of the diseases.
Homeopathic treatment can help improve the general health of a person with diabetes:
If a person with diabetes is in good health, his or her insulin requirements will be steady and the blood glucose well controlled at the same time.

If the general health is poor, it can be very difficult to achieve good control.
Homeopaths resort to different approaches towards diabetes Management of Blood Sugar. First is when the blood sugar level is very high, the priority is to control it and there are homeopathic remedies that could reduce the sugar. The commonly used remedies are Uranium Nitricum, Phosphoric Acid etc. These are classical homeopathic remedies.
Depending on the level of the blood sugar and the requirement of the patient, doses are given with doctor's consultation. It's a holistic approach in medicine. This treats the patient taking into consideration the mental, emotional and physical peculiarities of the person who is affected with this state. In this, it is considered that the disease is a mere deviation in life force and hence all the efforts are to correct this disorder. The treatment will be to bring into balance the various systems involved in diabetes, for example, pancreas, hormones, and your immune system. Treatment will again be different if you have other ailments along with diabetes.
Homeopathy regards health as a state of balancing the equilibrium of the life force. Whatever treatment is taken it's always advisable to be in regular touch with the doctor and keep sharing the health status with the doctor.

MBBS Bachelor of Medicine and Bachelor of Surgery, DNB -Obstetrics & Gynecology
Most women attain menopause between the ages of late 40s and early 60s, the average age being about 51. This is an important milestone in a women's gynecological history. One major change is altered female hormone levels, and this leads to a lot of physiological changes. From hot flashes to mood swings, there is also increased predisposition to osteoporosis and uterine cancer.
If you have not had your menstrual cycles for close to 12 months, chances are you are into menopause. So, that means absolutely no vaginal bleeding anymore whatsoever. However, if you experience bleeding, even spotting, be on the alert. It is not normal and needs to be examined, and if required, diagnosed and treated.
Postmenopausal bleeding or PMB, as it is popularly called, can be due to a variety of reasons. While it could be something as trivial as inflammation of the uterine or vaginal lining, it could also be an indication of more severe issues like cancer.
Atrophic vaginitis: Decreasing hormonal levels lead to increased dryness and therefore inflammation of the vaginal and uterine tissue. This is one of the common causes of bleeding after menopause.
Endometrial atrophy: Also caused by lower hormone levels, the lining of the body of the uterus gradually thins down and can get inflamed.
Polyps: Noncancerous growths in the uterus, cervix, vulva, or vagina can also lead to bleeding.
Infections: General infection of any area along the uterine tract could lead to occasional bleeding.
Cancers: Though only 1 in 10 PMB cases turn out to be cancers, the prognosis improves with early diagnosis and intervention.
Diagnosis: As repeated above, reach out to your doctor if you notice postmenopausal bleeding. Diagnostic methods could include the following:
Physical examination
Transvaginal ultrasound
Endometrial biopsy
Treatment: Needless to say, this would depend on the diagnosis. For very minor cases with diagnosis like altered hormone levels, no treatment may be required other than modification of the hormone replacement therapy. For endometrial atrophy and atrophic vaginitis, use of estrogen creams and pessaries would be sufficient. Polyps would require removal followed by cauterization (application of slight heat) to stop the bleeding.
Cancer: This would depend on the type and location and require a combination of chemotherapy and surgery. Removal of the uterus also may be required in some cases. So, if you have had bleeding of any sort after a year of menopause, do not ignore it.
2
people found this helpful
View All Feed
Near By Clinics