About
We are dedicated to providing you with the personalized, quality health care that you deserve.
...more
We are dedicated to providing you with the personalized, quality health care that you deserve.
More about Chand Hospital
Chand Hospital is known for housing experienced Gynaecologists. Dr. Anupma, a well-reputed Gynaecologist, practices in Delhi. Visit this medical health centre for Gynaecologists recommended by 53 patients.
Timings
Location
Dwarka Sector-8. Landmark: Near Medical Council Of India, Delhi

Get Directions
Services
Submit Feedback
Submit a review for Chand Hospital
Your feedback matters!
Write a Review
Feed
Nothing posted by this doctor yet. Here are some posts by similar doctors.
Shared yesterday • Featured Tip

MBBS, MS - Orthopaedics, FNB Spine surgery, Fellowship In Spine Surgery (AO Spine)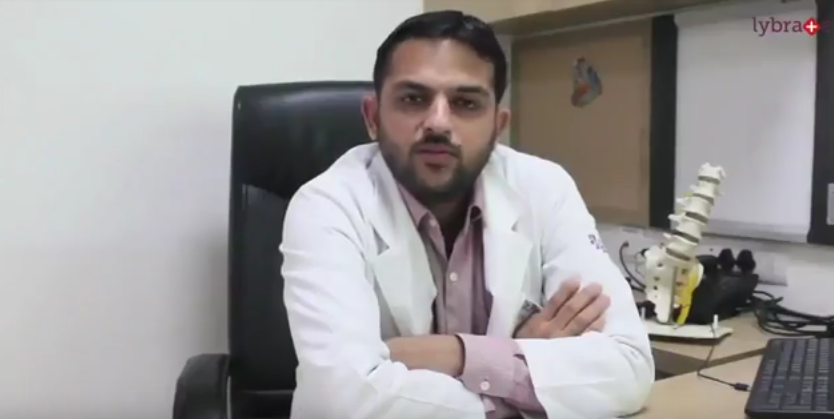 Scoliosis causes the spine to curve to one side. It can affect any part of the spine, but the most common regions are at the level of the chest and the lower back.Complications of scoliosis include chronic pain, respiratory deficiencies, and decreased exercise capacity.
1
person found this helpful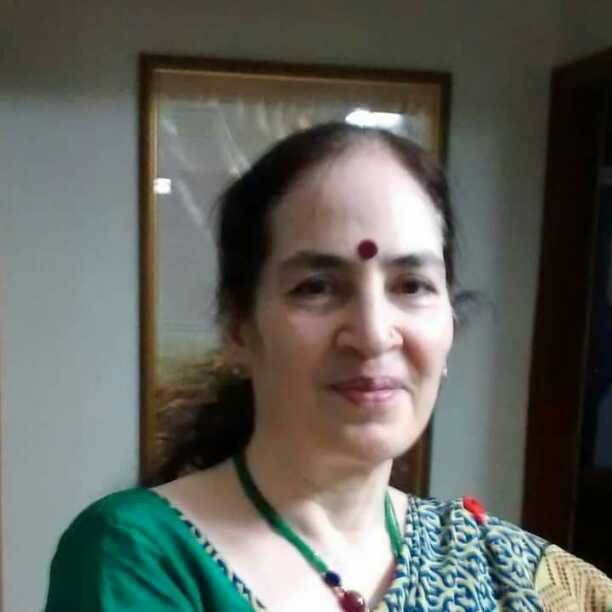 White discharge is due to candida infection in vagina ,in this age this can be due to diabetes so first check her blood sugar level, if normal then start anti fungal treatment after gynaecologist consultation.
2
people found this helpful
Shared yesterday • Featured Tip

Nasal polyps are fleshy swellings that develop in the lining of the nose and paranasal sinuses, the air-filled spaces that are linked to the nasal cavity. They are non-cancerous growths.A doctor will generally be able to make a diagnosis after asking about symptoms and examining the patient's nose.
2
people found this helpful
Shared yesterday • Featured Tip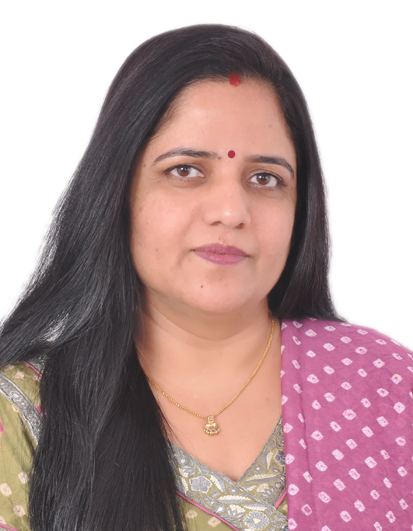 PG Diploma in Nutrition & Dietetics, M.Sc.in Food & Nutrition
Dietitian/Nutritionist, Ghaziabad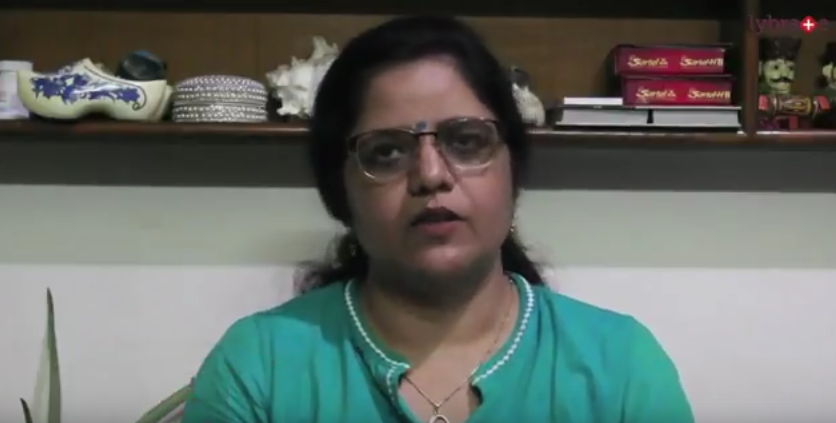 Adulteration is a legal term meaning that a food product fails to meet the legal standards. One form of adulteration is an addition of another substance to a food item in order to increase the quantity of the food item in raw form or prepared form, which may result in the loss of actual quality of food item. Its important to understand how can we protect ourselves from consuming adulterated food.
Shared yesterday • Featured Tip

Bachelor of Ayurveda, Medicine and Surgery (BAMS)
The basic principle of Ayurvedic medicine is based on a natural and preventative means of addressing and curing the root cause of diseases. It emphasizes, restoring the natural balance of the body. A specialized branch called the Swasthavritta is present in Ayurveda, which means the science for complete maintenance of health. The concept of 'Vegadharan' has been explained in the Swasthavritta. 'Vega' means natural urge and 'dharan' refers to suppression, hence vegadharan is defined as the suppression of natural urges. The two main types of natural urges are Dharniya, the ones that can be suppressed and adharniya, the ones that are not supposed to be suppressed. Expression of certain signals by the body are through the reflexes or urges.
The underlying cause of various diseases has been found to be a result of an excess of the Dharniya vegas. The most common dharniya vegas that affect the mind are 'Manasika vegas'. These are certain natural or developed urges that are supposed to be suppressed by an individual.
They are as follows:
Anger (Krodha)
Anguish (Vishada)
Anxiety (Chittodvega)
Arrogance (Mada)
Ego (Ahankara)
Envy (Irshya)
Fear (Bhaya)
Greediness (Lobha)
Grief or (Shoka)
Inferiority complex (Dainya)
Jealousy (Abhyasuya)
Lust (Kama)
Pride (Maana)
Shamelessness (Nirlajjata)
The suppression of natural urges that are adharniya vegas, can lead to cause ailments. There are 13 types of Udvarta rogas that correspond to the kind of suppression of the natural urges. Udvarta is the term that denotes upward or backward movement of the doshas that can cause diseases. The 13 natural urges that are related to cause diseases on suppression are as follows:
According to Ayurveda, various ailments are caused by suppression of natural urges, known as vega-vidharan. Acharya Sushruta, an ancient Indian Ayurvedic physician, who is considered the "Father of Plastic Surgery," described 13 types of udavarta rogas, corresponding to the kinds of suppression of natural urges. Udavarta is a Sanskrit word that means upward, backward, or reverse movement of vata dosha and rogas(diseases).
These 13 natural urges are related to the following:
Feces - Purish vega – Causes pain in calf muscles, headache
Flatus – Vaata vega – Can cause abdominal pain, constipation
Eructation (belching) – Kasa vega – Can lead to loss of appetite
Yawning – Jrumbha vega – Causes headache, facial paralysis, neck stiffness.
Hunger – Kshudha vega – Causes pain in abdomen, emaciation.
Thirst – Trushna vega – Causes generalized debility, delusion, emaciation.
Sleep – Nidra vega – Can cause lethargy, pain in eyes and head, delusion.
Rapid breathing from exertion – Shramshvas vega – Can lead to an abdominal tumor, heart diseases.
Suppression of these urges creates a defective and improper signaling in the autonomic nervous system and hence makes way for causing diseases. Natural urges or reflexes should neither be suppressed nor be initiated, as both can cause an imbalance and lead to diseases.
2
people found this helpful
Shared yesterday • Featured Tip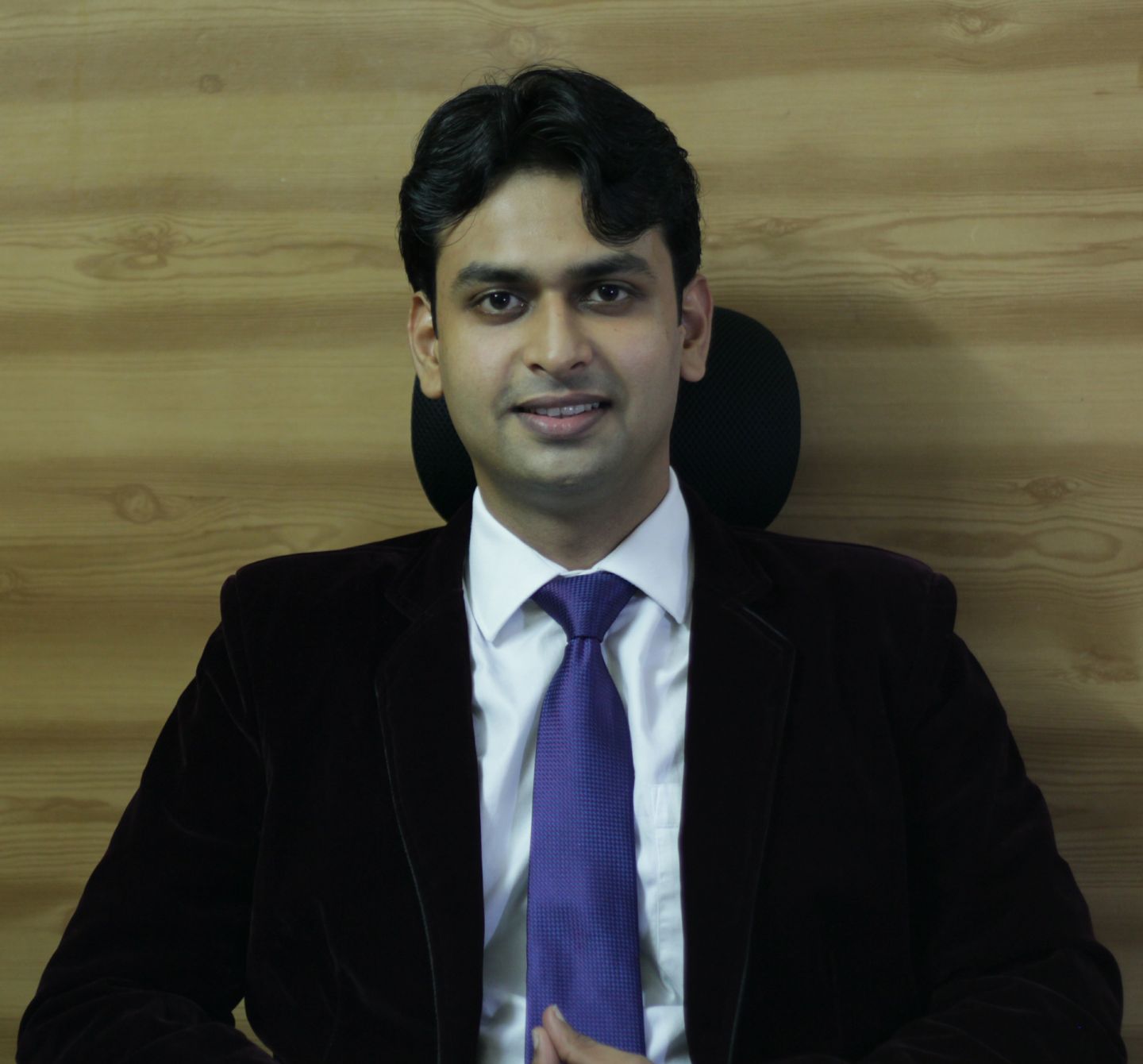 If you are suffering from nervous diseases, you can choose the Dashamoola Ksheera Dhara therapy as an ideal treatment method. Ksheera Dhara treatment involves the flow of herbal milk in place of oil over your head and body. It is similar to Shirodhara in some ways, but is different as Ksheera Dhara has cooling effects on the body. This therapy is most suitable to be undertaken during the summer and when the weather conditions demand a cooling, relaxing effect on the body. This therapy is indicated when you are suffering from health conditions such as intense stress, and hair and skin problems.
Procedure
In this process, milk is poured continuously on the forehead and on the body, which cools down the entire system from inside. Ksheera Dhara treatment is very effective in the treatment of headaches, mental irritability and insomnia. The pouring of medicated milk on your body leads to the stimulation of the hypothalamus. It also gets soothed and hence, the functions of the pituitary gland are regulated along with induced sleep. The milk is made to flow at a slow rate over the forehead for a certain duration, specially over the glabellar region along with a mild, stimulating massage. A small cloth is usually tied around your head, above the eyebrows. For the Ksheera Dhara treatment, a traditional bronze vessel known as the "kindi" is used. As the treatment is based on milk, it is referred to as milk treatment.
Benefits
The Ksheera Dhara therapy relaxes the entire nervous system. This leads to mental calmness and reduction of stress to a great extent. The milk acts as a moisturizing agent and makes your skin healthy and glowing. It is also beneficial for eliminating fatigue, restoring vitality, improving your memory and for establishing dosha equilibrium.
In addition to all these, this therapy also helps in lubrication of the joints, relieving pain, stiffness of muscles and joints, and easing of spasms. It is proven to have benefits in the treatment of several cases of arthritis. Ksheera Dhara is also beneficial in several neurological conditions, in which a burning sensation and numbness are experienced. The entire body gets nourished and rejuvenated as a result of this Ayurvedic therapy.
If you are a healthy person, you can still undertake Ksheera Dhara therapy. Usually the treatment takes about 30 to 45 minutes per session. It is carried out in a course such as 7 days, 14 days or according to the instructions of your Ayurvedic physician. In case you have a concern or query you can always consult an expert & get answers to your questions!
1
person found this helpful
Shared yesterday • Featured Tip

MBBS, DGO, MS (Obstetrics & Gynecology)
There are some commonest misconceptions about infertility and these misconceptions should be eliminated as soon as possible so that the actual facts can be known. There are many online sites where you can find detailed information on the scientific explanations regarding infertility and you can follow them.
List of myths and facts regarding infertility:
1. Myth: The menstrual cycle of a woman is for 28 days.
Fact: Normal cycle ranges between 21 to 36 days.
2. Myth: A woman can have pregnancy on the day one of menstrual cycle.
Fact: The released eggs remain viable for almost 12-14 hours and a woman can get pregnant after an intercourse done two days after ovulation and five days before ovulation.
3. Myth: Infertility occurs due to stress.
Fact: Ovulation can surely get delayed due to hormone suppression, but infertility does not occur due to stress.
4. Myth: Sperms stay active for few hours.
Fact: Sperms stay alive at least for five days.
5. Myth: Men with a higher sexual drive will have a normal sperm count.
Fact: There is no relation in between fertility and virility. Sometimes, it has been found that men having a higher sex drive do not produce sperms.
6. Myth: Women have to wait for three months to conceive after stopping the usage of contraceptive pills.
Fact: As soon as a woman stops pill usage, hormonal levels go back to normal condition, as a result of which ovulation begins immediately.
7. Myth: Only females have infertility troubles.
Fact: Both women and men suffer from infertility troubles as per the current scientific studies.
8. Myth: Ovulation occurs in a woman on the 14th day of menstrual cycle.
Fact: Ovulation can be calculated by counting 14 days backwards from the past menstrual cycle's last day.
9. Myth: Daily sex can increase conceiving chances.
Fact: During ovulation, having sex each day, especially in between 12 to 16th day of the cycle can be the best timing.
10. Myth: Fertility troubles occur at 35.
Fact: Peak fertility timing in a woman's life is 20 and this might continue until late 30s. Fertility troubles might even arrive at a younger age. With age, conception chances get declined, especially after 35. In case you have a concern or query you can always consult an expert & get answers to your questions!
2
people found this helpful
View All Feed
Near By Clinics