Personal Statement
I want all my patients to be informed and knowledgeable about their health care, from treatment plans and services, to insurance coverage.
...more
I want all my patients to be informed and knowledgeable about their health care, from treatment plans and services, to insurance coverage.
More about Dr. Suresh
Dr. Suresh is an experienced Physiotherapist in Kilpauk, Chennai. He has helped numerous patients in his 12 years of experience as a Physiotherapist. He is a qualified BPTh/BPT . You can visit him at Evergreen Physiotherapy Clinic in Kilpauk, Chennai. Book an appointment online with Dr. Suresh and consult privately on Lybrate.com.

Lybrate.com has a nexus of the most experienced Physiotherapists in India. You will find Physiotherapists with more than 27 years of experience on Lybrate.com. You can find Physiotherapists online in Chennai and from across India. View the profile of medical specialists and their reviews from other patients to make an informed decision.
Info
Education
BPTh/BPT - Dr. M.G.R. University - 2006
Location
Book Clinic Appointment with Dr. Suresh
Services
Submit Feedback
Feed
Nothing posted by this doctor yet. Here are some posts by similar doctors.
Shared 10 months ago • Featured Tip

BPTh/BPT, weight management specialist, Diploma in Nutrition and Health Education (DNHE)
Knee pain is one of the most common and painful ailments that can limit mobility. Injuries can result in cartilage or meniscal tears or sprains too. Obesity is another reason because of which knee pain is on the rise. Also, regular wear and tear of ligaments and tendons around the knees due to old age is another cause. These days, with reduced physical activities and sedentary lifestyles, the rate at which knees are wearing out has also become accelerated. Whatever the reason, a correct diagnosis followed by prompt treatment can help. Over the years, physiotherapy has been playing an important role in treating knee injuries. Whether to supplement the various drugs to reduce pain and inflammation or to avoid surgery, physiotherapy has helped many and its popularity is growing every day. Here are some ways that physiotherapy can help reduce pain.
Improve flexibility of tendons: The knee cap is an area where there are lot of tendons and ligaments, coordinating to enable movement. Careful exercising can ensure that the flexibility of tendons and ligaments is improved, thereby making your knee movement easier and less painful.
Improves blood supply: As we all know, proper movement requires good blood supply. Exercising with special focus on the knee ensures that blood supply is improved, and thereby the supporting ligaments and tendons function optimally.
Enhances the knee cap function: The knee cap is that portion which joins your thigh bone to your calf bones. This is prone to slip out of place, especially with arthritis and injuries. This can be painful and limit movement to a great degree. Focused exercises aimed at improving knee cap function will ensure that the knee cap has a wider range of function, and does not slip out of its socket easily.
Reduce rigidity: Once you start physiotherapy, you will feel your knees getting more flexible. The rigidity that had set in as a result of injuries and/or old age will also reduce over a period of time.
Slow down the wear and tear: When you start physiotherapy after knee damage, continuing the exercise routine, of course with expert guidance, can reduce the pace at which further damage might happen. A word of caution though. Be sure to consult an experienced physiotherapist before you begin. Exercising in a bad manner can do equal or more harm than the original injury or old age itself.
In case you have a concern or query you can always consult an expert & get answers to your questions!
3386
people found this helpful
Shared 1 year ago • Featured Tip

Bachelor of Ayurveda, Medicine and Surgery (BAMS)
Ayurveda, Lakhimpur Kheri
हमारी मॉडर्न लाइफस्टाइल में कुछ बीमारियां ऐसी हैं जो लंबे समय तक हमारा साथ नही छोड़ती। जिनमें से एक है स्पोंडिलोसिस की बीमारी। स्पोंडिलोसिस को हम स्पॉन्डिलाइटिस के नाम से भी जानते है।स्पोंडिलोसिस दो यूनानी शब्द 'स्पॉन्डिल' तथा 'आइटिस' से मिलकर बना है। स्पॉन्डिल का अर्थ है वर्टिब्रा तथा 'आइटिस' का अर्थ सूजन होता है इसका मतलब वर्टिब्रा यानी रीढ़ की हड्डी में सूजन की शिकायत को ही स्पॉन्डिलाइटिस कहा जाता है। इसमें पीड़ित को गर्दन को दाएं- बाएं और ऊपर-नीचे करने में काफी दर्द होता है। स्पोंडिलोसिस की समस्या आम तौर पे स्पाइन यानी रीढ़ की हड्डी को प्रभावित करती है। स्पोंडिलोसिस रीढ़ की हड्डियों की असामान्य बढ़ोत्तरी और वर्टेबट के बीच के कुशन में कैल्शियम की कमी और अपने स्थान से सरकने की वजह से होता है।
आमतौर पर इसके शिकार 40 की उम्र पार कर चुके पुरुष और महिलाएं होती हैं। आज की जीवनशैली में बदलाव के कारण युवावस्था में ही लोग स्पॉन्डिलाइटिस जैसी समस्याओं के शिकार हो रहे हैं। विशेषज्ञों का मानना है कि इस समस्या का सबसे प्रमुख कारण गलत पॉश्चर है, जिससे मांसपेशियों पर दबाव पड़ता है। इसके अलावा शरीर में कैल्शियम की कमी दूसरा महत्वपूर्ण कारण है। एक दशक पहले के आंकड़ों से तुलना करें तो इस बीमारी के मरीजों की संख्या तीन गुनी बढ़ी है। वे युवा ज्यादा परेशान मिलते हैं, जो आईटी इंडस्ट्री या बीपीओ में काम करते हैं या जो लोग कम्प्यूटर के सामने अधिक समय बिताते हैं। अनुमानतः हमारे देश का हर सातवाँ व्यक्ति गर्दन और पीठ दर्द या जोड़ों के दर्द से परेशान लोग मिल जाते हैं।
स्पोंडिलोसिस के प्रकार
शरीर के विभिन्न भागों को प्रभावित करने के आधार पर स्पोंडिलोसिस तीन प्रकार का होता है
1. सर्वाइकल स्पोंडिलोसिस
गर्दन में दर्द, जो सर्वाइकल को प्रभावित करता है वह सर्वाइकल स्पोंडिलोसिस कहलाता है। यह दर्द गर्दन के निचले हिस्से, दोनों कंधों, कॉलर बोन और कंधों के जोड़ तक पहुंच जाता है। इससे गर्दन घुमाने में परेशानी होती है और कमजोर मांसपेशियों के कारण बांहों को हिलाना भी कठिन होता है।
2. लम्बर स्पोंडिलोसिस
इसमें स्पाइन के कमर के निचले हिस्से में दर्द होता है।
3. एंकायलूजिंग स्पोंडिलोसिस
यह बीमारी जोड़ों को विशेष रूप से प्रभावित करती है। रीढ़ की हड्डी के अलावा कंधों और कूल्हों के जोड़ इससे प्रभावित होते हैं। एंकायलूजिंग स्पोंडिलोसिस होने पर स्पाइन, घुटने, एड़ियां, कूल्हे, कंधे, गर्दन और जबड़े कड़े हो जाते हैं।
स्पोंडिलोसिस के सिम्पटम्स
गर्दन या पीठ में दर्द और उनका कड़ा हो जाना है।
यदि आपकी स्पाइनल कोर्ड दब गई है तो ब्लेडर या बाउल पर नियंत्रण खत्म हो सकता है।
इस रोग का दर्द हाथ की उंगलियों से सिर तक हो सकता है। उंगलियां सुन्न होने लगती हैं।
कंधे, कमर के निचले हिस्से और पैरों के ऊपरी हिस्से में कमजोरी और कड़ापन आ जाता है।
कभी-कभी सीने में दर्द होने लगता है और मांसपेशियों में सूजन आ जाती है।
स्पोंडिलिसिस का दर्द गर्दन से कंधों और वहां से होता हुआ हाथों, सिर के निचले हिस्से और पीठ के ऊपरी हिस्से तक पहुंच सकता है।
छींकना, खांसना और गर्दन की दूसरी गतिविधियां इन लक्षणों को और गंभीर बना सकती हैं।
शारीरिक संतुलन गड़बड़ा सकता है और समय बीतने के साथ दर्द का गंभीर हो जाता है।
स्पोंडिलोसिस की समस्या होने पर यह सिर्फ जोड़ो तक ही सीमित नहीं रहती। समस्या गंभीर होने पर बुखार, थकान, उल्टी होना, चक्कर आना और भूख की कमी जैसे लक्षण भी दिखाई दे सकते हैं।
स्पोंडिलोसिस होने की अहम वजह
भोजन में पोषक तत्वों, कैल्शियम और विटामिन डी की कमी के कारण हड्डियों का कमजोर हो जाना हीस्पोंडिलोसिस होने का सबसे बड़ा कारण है।
बैठने या खड़े रहने का गलत तरीका आपको स्पोंडिलोसिस की समस्या का सामना करवा सकता है।
बढ़ती उम्र भी एक एहम कारण है स्पोंडिलोसिस होने का।
मसालेदार, ठंडी या बासी चीजों को खाने से भी स्पोंडिलोसिस हो सकता है।
आलस्य से भरी जीवनशैली आपको आगे चलके स्पोंडिलोसिस की परेशानी दे सकती है।
लंबे समय तक ड्राइविंग करना भी खतरनाक साबित हो सकता है।
महिलाओं में अनियमित पीरियड्स आना भी एक बड़ी वजह बन सकता है स्पोंडिलोसिस होने का।
उम्र बढ़ने के साथ हड्डियों का क्षय होना भी एक कारण है ,अक्सर फ्रैक्चर के बाद भी हड्डियों में क्षय की स्थिति होने लगती है।
स्पोंडिलोसिस से राहत पाने के आसान तरीके
1. सेंधा नमक
सेंधा नमक में मैग्नीशियम की मात्रा ज्यादा होने से यह शरीर के पीएच स्तर को नियंत्रित करता है और गर्दन की अकड़ और कड़ेपन को कम करता है।
2. लहसुन
आधे ग्लास पानी में दो चम्मच सेंधा नमक मिला कर पेस्ट बना लें और उसे गर्दन के प्रभावित क्षेत्र में लगाएं, या गुनगुने पानी में दो कप सेंधा नमक डाल कर रोजाना स्नान करें, इन दोनों ही तरीकों से काफी फायदा मिलेगा।
3. लहसुन
सुबह खाली पेट पानी के साथ कच्चा लहसुन नियमित खाएं अथवा तेल में लहसुन को पका कर गर्दन में मालिश करें, इससे दर्द में काफी राहत मिलेगी। दरसल लहसुन में दर्द निवारक गुण होता है और यह सूजन को भी कम करता है।
4. हल्दी
हल्दी असहनीय दर्द को खत्म करने में सबसे कारगर दवाई साबित हुई है। इतना ही नहीं यह मांसपेशियों के खिचांव को भी ठीक करता है।
5. तिल के बीज
तिल के गर्म तेल से गर्दन की हल्की मालिश 5 से 10 मिनट तक करें, फिर वहां गर्म पानी की पट्टी डालें, या आप एक ग्लास गुनगुने दूध में एक चम्मच हल्दी डाल कर पीएं, दर्द से निजात मिलेगी और गर्दन की अकड़ भी कम होगी। तिल में कैल्शियम, मैग्नीशियम, मैगनीज, विटामिन के और डी काफी मात्रा में पाई जाती है जो हमारे हड्डी और मांसपेशियों के सेहत के लिए काफी जरुरी है। स्पांडलाइसिस के दर्द में भी तिल काफी कारगर है।
आराम पाने के अन्य तरीके
पौष्टिक भोजन खाएं, विशेषकर ऐसा भोजन जो कैल्शियम और विटामिन डी से भरपूर हो।
चाय और कैफीन का सेवन कम करें।
पैदल चलने की कोशिश करें। इससे बोन मास बढ़ता है और शारीरिक रूप से एक्टिव रहें।
नियमित रूप से व्यायाम और योग करें।
हमेशा आरामदायक बिस्तर पर सोएं। इस बात का ध्यान रखें कि बिस्तर न तो बहुत सख्त हो और न ही बहुत नर्म।
स्पोंडिलोसिस से पीड़ित लोग गर्दन के नीचे या पैरो के नीचे तकिया रखने की आदत से बचें।
21
people found this helpful
Asked for female, 22 years old from Nizamabad

You have back pain and semen is water like. I advice you to take proper balanced vegetarian diet. Take 8 to 10 glasses of water daily to detoxify body. Take fruits and vegetables in daily diet. Do meditation for mental strength daily. Take milk and milk products. For better guidance and natural safe permanent treatment, consult privately.
3
people found this helpful
Shared 1 year ago • Featured Tip

B.P.T, M.P.T(ORTHO), Certification In Gym Instructor & Prenatal & Post Natal
The after effects of any surgery can be harsh on the body. Post knee replacement surgery, one will need to remain in a straight and relaxed position for a long time due to the bed rest prescribed by the orthopaedic specialist. Yet, it is important to carry out some kind of activity after the surgery so as to make the knee strong, firm and ready to be normal again.
Here are a few physiotherapy exercises that can help post knee replacement patients:
Pumps and Circles: Ankle pumps and circles should be done in sets of ten per direction. This can help in ensuring that the blood circulation and nerve function normalise within no time after the surgery. This action is especially helpful because it affects the heels, calves and leg muscles before reaching the knee. Ensure that you rotate each foot clockwise and the counter clockwise.
Thigh Squeeze: The thigh squeeze is an excellent want to ensure that you are working the muscles of the legs without putting undue pressure on the knees. This is especially helpful when you have been advised bed rest. This motion involves squeezing and releasing the thighs so that there is some amount of firmness that is being built along with strength and stamina. You can hold the squeeze for five to ten seconds before you relax and try again.
Heel Slide: The heel slide is a good option for those who are going through bed rest. This exercise ensures that you work your knee in a suitable way as the bending motion gets the knee to get used to being functional again. Due to the posture of the patient, this does not put pressure on the knee. Slowly bring your heel up, stop and then slide it down. Repeat at least ten times for each knee before increasing it to twenty times.
Kicks: While you are lying down, you can render small kicks into the air. Repeat at least ten times for each leg before increasing it gradually to twenty kicks per leg. This should be done when you are lying flat on your back. This exercise can help in flexing and strengthening your quadriceps. Hold the kick for at least five to ten seconds before you relax and repeat with the other leg.
Sitting Flex: You can also sit in a chair and flex your knee, holding the leg out in front of you for at least five to ten seconds, before slowly bringing it down and lifting again. This will help in strengthening the thigh and knee to a great extent.
You will need to exercise regularly in order to recover well after a knee replacement procedure.
In case you have a concern or query you can always consult an expert & get answers to your questions!
4873
people found this helpful
Asked for female, 26 years old from Delhi

I would like to examine the patient in detail & investigate. Preliminary investigations suggested: x-ray of the affected part.
1
person found this helpful
Asked for male, 26 years old from Greater Noida

FRHS, Ph.D Neuro , MPT - Neurology Physiotherapy, D.Sp.Med, DPHM (Health Management ), BPTh/BPT
Do take ice and hot water fomentation thrice a day for 3 days of 15 minutes duration each time do give ust physiotherapy for 12 days followed by strengthening exercise from neuro physiotherapist do revert for further assistance best wishes.
1
person found this helpful
View All Feed
Near By Doctors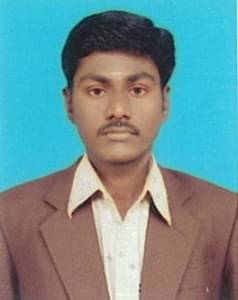 BPTh/BPT, MSPT (Master of Physical Therapy)
Physiotherapist
Amudha Physiotherapy & Sports Injury Clinic,
Book Appointment