About
It is important to us that you feel comfortable while visiting our office. To achieve this goal, we have staffed our office with caring people who will answer your questions and help you ...
...more
It is important to us that you feel comfortable while visiting our office. To achieve this goal, we have staffed our office with caring people who will answer your questions and help you understand your treatments.
More about PEDIATRIC THERAPY ASSOCIATES
PEDIATRIC THERAPY ASSOCIATES is known for housing experienced Pediatricians. Dr. Saravanan Sivanithi, a well-reputed Pediatrician, practices in Chennai. Visit this medical health centre for Pediatricians recommended by 53 patients.
Timings
MON-SAT
09:00 AM - 01:00 PM
05:00 PM - 09:00 PM
Location
17,2ND Avenue, Sastri Nagar, M G Road, Adyar
Adyar
Chennai,
Tamil Nadu
-
600020

Get Directions
Doctor in PEDIATRIC THERAPY ASSOCIATES
09:00 AM - 01:00 PM
05:00 PM - 09:00 PM
Services
Submit Feedback
Submit a review for PEDIATRIC THERAPY ASSOCIATES
Your feedback matters!
Write a Review
Feed
Nothing posted by this doctor yet. Here are some posts by similar doctors.
Asked for male, 28 years old from Bangalore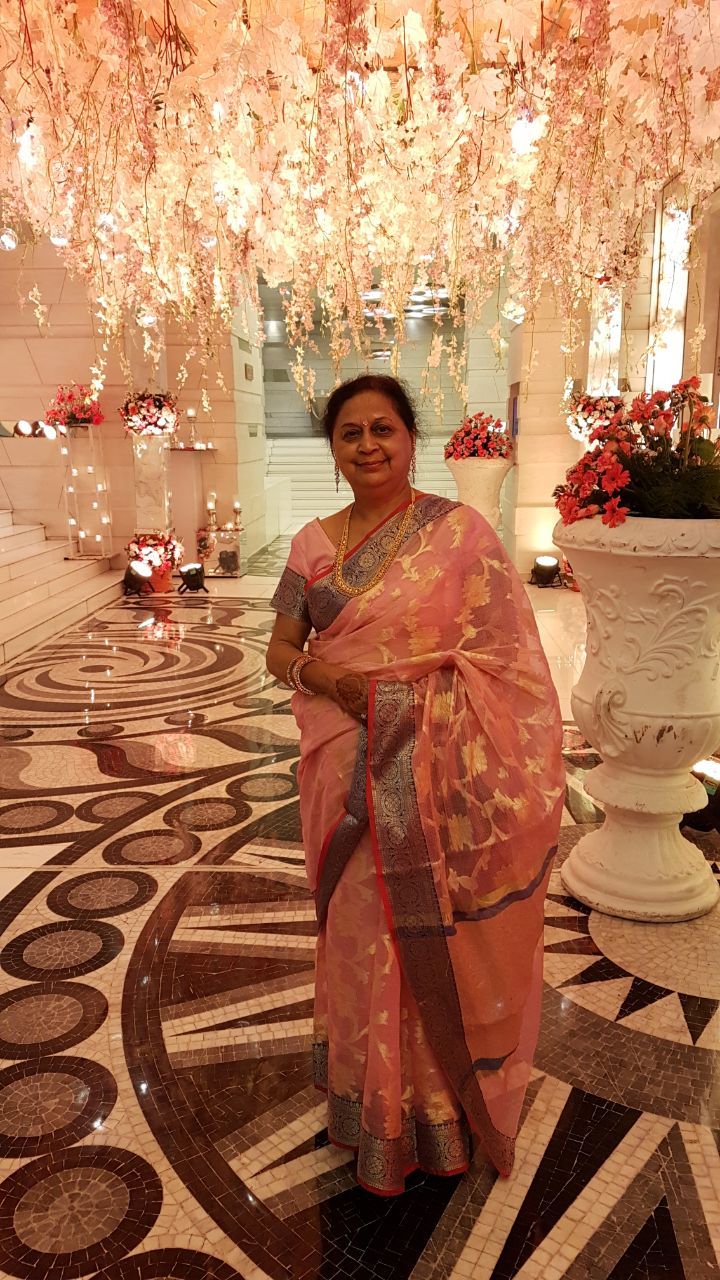 Dip In Gynae & Obs, Doctor of Medicine, MBBS Bachelor of Medicine and Bachelor of Surgery
She has to take care of equally feeding baby by both breasts to avoid disproportionate breasts still consult doctor.
1
person found this helpful
Asked for female, 2 years old from Kohima

M.D. HERBAL
Alternative Medicine Specialist, Dehradun
Give Elaichi Amrit Droops, Tulsi-Basil droop, apply sandal wood past on fore head & temples of ears, give Coco Nut water, may contact for any assistance.
1
person found this helpful
Asked for Female, 29 years old from Chennai

Diploma In Diet & Nutrition
Dietitian/Nutritionist, Hyderabad
Just relax, kids have many mood swings. Do not worry, mother will always remain the most important person in her life. Enjoy this free time period, do your hobbies, most new mom's don't even get one minute of baby-free time.
1
person found this helpful
Shared yesterday • Featured Tip

Post Graduate Certficate in Ksharsutra & Ano-Rectal Diseases, BAMS, IMA Ayush , Vaidratnam kerala
General Physician, Gurgaon
Upon reaching adolescence, children's bodies undergo several changes and so do their minds. It is then that their minds are most, as well as least impressionable. And the daunting question regarding the upbringing of an adolescent is how to treat their constantly changing behavior?
Here are some of the tantrums adolescents more commonly throw, and what should ideally be your approach to it:
Your child seems to hate you: It is very common for a phase of emotional exclusionism to prevail between 16-17 years of age approximately. And the worst thing you could do is heighten that emotion by returning the hatred. Make sure you're firm against any extremely unacceptable behavior, but at the same time, show them that you're there for them no matter what.
Electronic devices become the center of their attention: Whenever you want to have an earnest conversation with your children, their attention seems to be drawn solely to their phones and computers. They feel the need to be connected to their friends and all times. Ways to monitor that are by setting limit to the maximum hours spent on devices or making them pay their own bills, which will make them more responsible rather than splurging unnecessarily. Also, if your child is not entirely secluded from the family, it is probably best not to interfere all the time.
Ignoring the curfew: Your kids often stay out later than the set limit. But it is quite possible that your curfew is unreasonable when compared to other parents' curfew. Find out what the average time limit is; it may prevent your child from bearing a grudge against you. In case they still fail to respect your curfew, make sure you spill out to them what the consequences can be, like being grounded for a week. However, in certain cases, your child may be spending time doing nothing constructive, but away from home. There may be something else going on, find out what that is.
Being friends with the wrong people: Sometimes it might happen that you think some children do not have a good influence on your child, but you cannot say that directly because adolescents tend to get very defensive about their choice of friends. Unless the adolescent is doing something harmful with the friend, like using drugs, let him exercise his choice. Otherwise, don't hesitate from seeking professional help to counsel your child.
Being over-dramatic: Every emotion is heightened in your child and you cannot tell them that what they are whining or being overjoyed about are trivial, because that's their prime focus then. Let them realize on their own how irrational they sound or else you may risk spoiling your relation with them.
2
people found this helpful
Shared yesterday • Featured Tip

Msc - Clinical Psychology
Shielding your ego - common defence mechanisms:

We generally try to protect ourselves from things that we don't want to think about or deal with. Just remind yourself of the last time you referred to someone as being in denial or accused someone of rationalising. Both these terms are actually referred to as defence mechanisms in psychology. Defence mechanism is an unconscious psychological mechanism that reduces anxiety arising from unacceptable or potentially harmful stimuli. In short, it is a strategy used by the ego to protect itself from anxiety.
The use of the most common defence mechanisms:
1. Denial: it is a clear refusal to admit or recognise an obvious truth about something that has happened or is upcoming. Denial functions to protect the ego from things that the individual cannot cope with. For instance, drug addicts and alcoholics often deny that they have a problem, or victims of traumatic events deny that the event ever occurred as it is too uncomfortable or traumatic to face.
2. Repression And suppression: in both repression and suppression we tend to remove anxiety provoking memories from our conscious awareness. When we consciously force unwanted information out of our awareness it is called suppression. However, even unconscious memories, as in repression don't just disappear, they continue to influence the person's behaviour. For instance, a person abused as a child might face difficulties forming relationships as an adult.
3. Displacement: it involves venting out anger, frustration and other negative impulses on people or situations that are less threatening. For instance, rather than expressing aggression or anger towards your boss, you to tend to express it towards your spouse, children, or pets as they are less threatening and have few negative consequences.
4. Sublimation: it is a way of acting out unacceptable impulses by converting them into more acceptable forms of behaviour. As freud believes, it is a mature way of behaving normally in socially acceptable ways. For instance, a childless woman might start a day care to fulfil her desire of nurturing a child.
5. Projection: it involves ascribing our unacceptable qualities or feelings to others. For instance, if you have an aversion towards someone, you might say that person doesn't respect you or doesn't like you.
6. Intellectualisation: it helps reduce anxiety by being cold and focusing more on the intellectual components of the situation, while avoiding the stressful emotional component of a traumatic or anxiety provoking situation. For instance, a person just diagnosed with cancer might focus on learning everything about it, in order to avoid distress and distant himself from the reality of the situation.
7. Rationalisation: it involves explaining an unacceptable behaviour or feeling in a more rational or logical manner, while avoiding the true reasons for the behaviour. For instance, a student might explain his poor grades by blaming the examiner rather than his own lack of preparation.
8. Regression: it involves reverting to childhood patterns of behaviour failing to cope with stressful events. For instance, an adult fixated in his childhood days might lack maturity and may cry or sulk upon hearing unpleasant news.
9. Reaction formation: it involves taking up the opposite feeling or behaviour in an attempt to hide true feelings by behaving in the exact opposite manner. For instance, treating someone you dislike in an extremely friendly manner in an attempt to hide your true feelings.
Although defence mechanisms are often thought of as negative reactions, some of these can actually help ease stress during critical times, diverting their attention to what is more necessary at the moment.

Shared yesterday • Featured Tip
What Is Biliary Tract Disorder?
Acute calculus cholecystitis is an inflammation of the gallbladder that develops in the setting of an obstructed cystic or bile duct. It usually develops after 5 hours of biliary-type pain. The initial inflammation is caused by chemical irritation, and bacterial infection probably is a secondary event.
Types:
malignant neoplasm of the gallbladder
malignant neoplasm of other parts of biliary tract
extrahepatic bile duct
ampulla of Vater
cholelithiasis
cholecystitis
others (excluding postcholecystectomy syndrome), but including
other obstructions of the gallbladder (like strictures)
hydrops, perforation, fistula
cholesterolosis
biliary dyskinesia
K83: other diseases of the biliary tract:
cholangitis (including ascending cholangitis and primary sclerosing cholangitis)
obstruction, perforation, fistula of biliary tract
spasm of sphincter of Oddi
biliary cyst
biliary atresis
Symptoms of possible biliary disease:
Although symptoms may differ among bile duct disorders, symptoms common to many of the disorders include:
Jaundice (yellowing of the skin and whites of the eyes)
Abdominal pain, especially in the upper right side of the abdomen under the rib cage
Nausea or vomiting
Loss of appetite, which may result in weight loss
Fatigue
Fever or chills
Itching
Light brown urine
Greasy or clay-colored stools
Diagnosis:
The tests performed vary according to the suspected bile duct disorder. However, tests commonly performed to diagnose many bile duct disorders may include:
*Blood tests
*Liver function tests
**Ultrasound
*Endoscopic ultrasound
*Computed tomography (CT) scan
*Magnetic Resonance Imaging (MRI)
*Endoscopic retrograde cholangiopancreatography (ERCP)
*Liver biopsy
View All Feed
Near By Clinics