About
Customer service is provided by a highly trained, professional staff who look after your comfort and care and are considerate of your time. Their focus is you.
...more
Customer service is provided by a highly trained, professional staff who look after your comfort and care and are considerate of your time. Their focus is you.
More about Parvathy Hospital
Parvathy Hospital is known for housing experienced Cardiologists. Dr. Nandhakumar, a well-reputed Cardiologist, practices in Chennai. Visit this medical health centre for Cardiologists recommended by 61 patients.
Timings
Location
No.241, G.S.T.Road, Chromepet. Landmark: Near To Chrompet Fly Over, Chennai
Chromepet
Chennai,
Tamil Nadu

Get Directions
Doctor in Parvathy Hospital
Services
Submit Feedback
Submit a review for Parvathy Hospital
Your feedback matters!
Write a Review
Feed
Nothing posted by this doctor yet. Here are some posts by similar doctors.
What is Palpitation?
Palpitation is a feeling of awareness of your own heart beat. It is usually described as heart rate being either too fast (racing), too slow or a sensation of missing a beat.
Types of palpitations?
Normal (Benign)
These palpitations occur as a response to physical or mental stress like exercise, fever, pain, fear, anxiety etc.
They are harmless and settle on their own once the precipitating factors disappear. They do not require any medical treatment.
These palpitations occur due to some underlying abnormality in either the structure of heart or the beating of heart.
These can be dangerous and at times life threatening. They may or may not settle on their own and require some medical treatment.
Warning signs that suggest palpitations are abnormal?
Palpitations are abnormal, if they are associated with chest heaviness, chest pain, uneasiness, sweating, weakness, giddiness, feeling of black out, fainting, nausea, vomiting, seizures. Palpitations are more likely to be abnormal in people who have some existing heart disease and these patients should report to their doctor at the earliest.
What to do during palpitations?
Stay calm.
Call for help. If u are alone avoid driving, use a taxi or auto, go to your nearest hospital/doctor and try to get an ECG during the palpitations. If you are helping someone having palpitations, if they faint, call for help, start CPR if they remain unresponsive and take them to the nearest hospital.
Which doctor can treat palpitations?
Doctors who specialise in the treatment of palpitations are called Electrophysiologists. They specialise in heart rhythm and are capable of performing a variety of complex tests to identify and treat different types of palpitations.
Which investigations are used to diagnose palpitations?
ECG: Taken during palpitations and when the patient is normal is a very helpful tool.
Holter: Externally applied recorder, which continuously records heart rhythm for 24 hrs.
ELR: Extended loop recorder, is like holter, but it records rhythm for longer durations.
ILR: Internal loop recorder is attached within the body for recording rhythm for long duration.
EPS: Electrophysiology study, is the most sure shot test to diagnose, identify and treat Palpitations.
What is EPS?
EPS stands for Electrophysiology study. By this test a trained Electrophysiologist studies the conduction and formation system of heart beat, to understand the source, cause and type of palpitation. It is a simple and safe procedure of 2 to 3 hours and can be done as a day care procedure (by admitting the patient for a few hours in hospital, with discharge on same day).
It requires fasting for 4 hrs, some standard blood investigations and is done with local anaesthesia and if required it can be combined with treatment like ablation in the same sitting.In the procedure Electrophysiologist take catheters into your heart to study and stimulate the palpitations and understand them. Once found they can use various techniques to stop the palpitations, the techniques are called Ablation.
What are the treatment options available for palpitations?
Treatment of palpitation depends upon underlying problems in each and every symptoms of the patient. There are many options depending upon the nature of palpitations and condition of the patient:
Drug therapy
Cardioversion where either a drug or electric shock is given to stop palpitations immediately.
Ablations using many sophisticated computer softwares
Device Therapy like ICD (Internal cardiac defibrillator)
Combination of all the above therapies.
Your Electrophysiologist and you as a team can make a choice about the options that will be best for you.
7
people found this helpful
One of the crucial types of surgery is the heart surgery, which is commonly known as the bypass. It is a type of surgery in which the chest is cut, and surgery is done on valves, muscles, and heart arteries. As per the National Heart, Lung, and Blood Institute, it is one of the most common types of surgeries, which is performed on adults. During this surgery, the prime focus is to remove the blockage from the heart so that fresh blood can easily flow into the heart. No doubt that this process is critical, but it is easily true that after the surgery you have to take extra care of yourself.
Talking of which, here are certain things that you can expect after the surgery.
Moved To ICU: The moment, the surgery is done, you will be moved to the Intensive Care Unit where the person's health conditions will be monitored, vital signs will be checked, and medical professional will frequently visit to make sure that the patient is just doing fine. Once the surgery is over, you may not wake up quickly, but you will continue to breathe through the breathing tube. About food, of course, you will not be allowed to take solid food, but there is an intravenous (IV) needle will be put in a blood vessel in your chest and arm from which you will be given fluids.
Recovery At Home: Once you are given the discharge, your focus should be to get recovered quickly. Recovery at home entirely depends on the heart problem for which the surgery was done. Of course, the doctor will give you necessary instructions with regards to healing incision, dealing with after effect is and understanding the signs of complications. Follow up the medicines and attend the appointments as advised to keep track of your health condition. You may face some after effects such as appetite loss, constipation and sleeping problem. If there is any complication, make sure you speak with a doctor about the same immediately.
Ongoing Care Is Important Too: Once the surgery is over, as said, you will have to go for frequent checkup with your doctor. During these visits, your doctor will tell you to get blood, stress test and electrocardiogram done, which will assess the working condition of the heart. You might also be given few blood-thinning medicine and bring certain changes in lifestyle and medicine.
There are certain phases of recovery which will take time eventually. The first phase is the lengthy one that can last for around 6-8 weeks. Once you get a discharge from the hospital, you will be given instructions that you must follow with good care. This will pace up the healing process and make the process better.
5
people found this helpful
It can be simple gas. Don't worry. Do this 1. Don't overeat 2. Don't take tea empty stomach. Eat something like a banana (if you are not diabetic) or any seasonal fruit or soaked almonds and a glass of water first thing in the morning (within 10 mins of waking up). No only biscuits or rusk will not do. 3. Take your breakfast every day. Don't skip it. 4. Have light meals every 2 hours (in addition to your breakfast, lunch n dinner) e.g. Nariyal paani, chaach, a handful of dry fruits, a handful of peanuts, any fresh n seasonal fruit, a cup of curd/milk etc 5. Finish your dinner at least 2 hours before going to sleep. 6. Maintain active life style. This is most important n non negotiable part 7. Avoid fast foods, spicy n fried foods, carbonated beverages 8. Take a lot of green vegetables n fruit. 9. Drink lot of water. 10. Curd is good for u. 11. Everyday preferably sleep on same time for more details you can consult me.
1
person found this helpful
There was a time when only the elderly were at risk for a heart attack. Today however, anyone can have a heart attack. Symptoms of an oncoming heart attack are often misunderstood. When it comes to first aid for a heart attack, every second is precious and hence it is important to be clear about what a heart attack looks and feels like.
Here are a few symptoms of heart attacks to look out for.
Feeling of weight on the chest
Stomach pain with nausea and heartburn
Radiating pain on the left side of the body, particularly on the arm
Pain that moves from the chest to the throat and jaw
Extreme exhaustion and weakness
Cold sweat
The first thing to do if you or someone around you experiences a heart attack is to call a doctor. Call emergency services and ask for an ambulance to be sent at the earliest. Lie down and try to relax. Any form of exertion can worsen the situation. If you are alone, do not attempt to drive yourself anywhere. If an ambulance cannot get to you, ask someone around to drive you to the doctor.
Chewing on an aspirin immediately after a heart attack can help save a life. Aspirin has blood thinning properties that can increase the supply of blood to the heart. Studies have shown that chewing an aspirin is better than simply swallowing it in case of a heart attack.
If the patient loses consciousness at any point, check their heart rate. In case the person's heart stops beating attempt to perform CPR to restart the heart. This can restore partial supply of oxygenated blood to the heart. To perform CPR have the patient lie down on the ground and kneel beside them. Place your right palm on the center of their chest and place the left hand over it while interlocking the fingers. Keep your arms straight as you press down on the chest at regular intervals. Try and achieve 100 compressions a minute.
Living a healthy lifestyle can lower the risk of suffering from a heart attack. Cholesterol is one of the most common triggers of a heart attack. Eat a diet rich in fiber and low in fats and salt content can lower your cholesterol levels. This combined with regular exercise can also help maintain a healthy BMI that would in turn lower the risk of having a heart attack.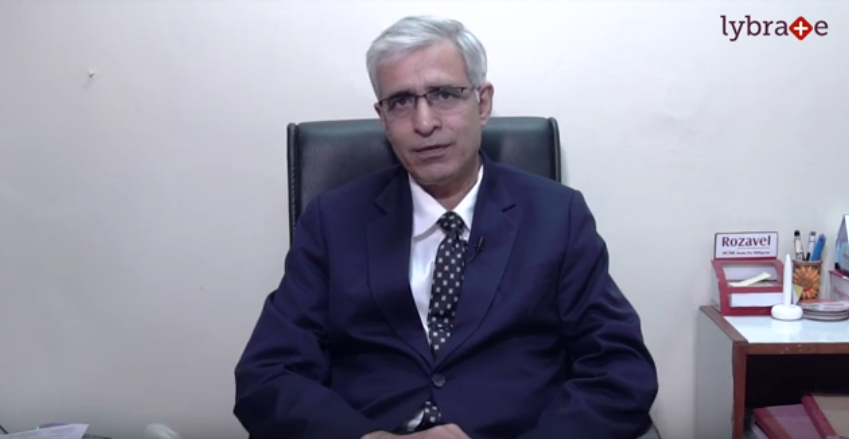 The heart is one part of your body that pumps blood relentlessly; to be grateful to the most important organ, it's your duty to look after its health. Cardiovascular diseases and heart ailments can be prevented by making minor changes in your lifestyle.
999
people found this helpful
If the pain is fleeting, only a few seconds and then gone and you otherwise feel fine with no ongoing symptoms, don't worry about it, lots of us get fleeting pains. They may be spasms of the muscles between the ribs or slight tweaks of rib joints, especially if triggered by movement, cough or sneeze.
1. Do saline gargles daily. 2. Whenever possible do steam inhalation also. 3. Cover your nose and mouth with hanky for at least 30 sec when you go in dusty areas also when you go in and out of ac. As our nose is the most sensitive part of our body, when there is temperature difference between two rooms or inside n outside, then if we not protect our nose, it gets affected. 4. Drink hot liquids --hot liquids relieve nasal congestion, prevent dehydration, and soothe the uncomfortably inflamed membranes that line your nose and throat. 5. Sleep with an extra pillow under your head-- elevating your head will help relieve congested nasal passages. If the angle is too awkward, try placing the pillows between the mattress and the box springs to create a more gradual slope. 6. Treat that stuffy nose with warm salt water-- salt-water rinsing helps break nasal congestion, while also removing virus particles and bacteria from your nose. 7. Blow your nose often (and the right way)-- it's important to blow your nose regularly when you have a cold rather than sniffling mucus back into your head. But when you blow hard, pressure can carry germ-carrying phlegm back into your ear passages, causing earache. The best way to blow your nose: press a finger over one nostril while you blow gently to clear the other. Homeopathic treatment has very encouraging results and gives relief in long term please ask for consultation with detailed information so that I can help you better.
View All Feed
Near By Clinics