About
We will always attempt to answer your questions thoroughly, so that you never have to worry needlessly, and we will explain complicated things clearly and simply.
...more
We will always attempt to answer your questions thoroughly, so that you never have to worry needlessly, and we will explain complicated things clearly and simply.
More about Padmini Nursing Home
Padmini Nursing Home is known for housing experienced Cosmetic/Plastic Surgeons. Dr. Ramesh, a well-reputed Cosmetic/Plastic Surgeon, practices in Chennai. Visit this medical health centre for Cosmetic/Plastic Surgeons recommended by 52 patients.
Timings
Location
#9, Pachiyappa College, Hostel Road, Chetpet, Landmark: Near Maharishi School, Chennai
Chetpet
Chennai,
Tamil Nadu

Get Directions
Doctor in Padmini Nursing Home
Services
Submit Feedback
Submit a review for Padmini Nursing Home
Your feedback matters!
Write a Review
Feed
Nothing posted by this doctor yet. Here are some posts by similar doctors.
Shared yesterday • Featured Tip

MD - Dermatology, MBBS, DNB
Dermatologist, Navi Mumbai
The skin has a protein called keratin that protects it from infections and other harmful toxins. For various reasons, mostly unknown but likely genetic, there could be a buildup of this keratin leading to small, light-colored, hard bumps under the skin that can feel like sandpaper. This condition is medically known as keratosis pilaris. These pillars of keratin block the hair follicles that open onto the surface of the skin, and when a number of follicles are blocked, it leads to dry, bumpy feeling. In common words, it is also referred to as chicken skin, chicken bumps, or goose bumps.
Occurrence: The onset is usually in the first decade of life, continues to grow in number in teenagers (80%), and slowly subsides as they grow older (40% of adults). People with dry skin are more likely to have these bumps than people with oily skin. The most commonly affected areas include upper arms, thighs, buttocks and very rarely on the face.
Cause: This is a genetic disorder, and the bumps are due to excessive formation and buildup of keratin due to faulty genes. There could be surplus skin formation under these follicles or hair follicles trapped under these bumps. There could be a small area of inflammation and redness around the bumps.
Weather Correlation: Keratotis pilaris is more common and evident during the winter months when the skin is normally drier than in summer months. Some people could have this condition lifelong, with only manifestation seen in winters and complete absence of bumps in the summer months.
Symptoms: The condition is usually asymptomatic, except for the dryness, and does not cause itching or medical harm. The esthetic concern, especially if in upper arms, is the only concern. Some people could be affected by the hard, bumpy feeling of the skin. There are no long-term medical symptoms or harmful effects of this condition though.
Treatment: No treatment is required; however, moisturizers may be required to prevent the bumps from drying up. In very severe cases, creams may be used to remove dead skin cells and to prevent plugged follicles. Alpha hydroxy acid, salicylic acid, or lactic acid containing creams can be used to remove the dead skin cells. These also help moisturize the skin and reduce dryness. Vitamin A containing creams can be used to unplug the hair follicles.
A word of caution though - these creams can cause itching and redness. Since this condition is prevalent in children, these creams need to be used only if absolutely essential and with medical prescriptions. The condition is harmless and self-limiting, so no treatment is mandatory. Patient education is of utmost importance in these cases
5
people found this helpful
Shared yesterday • Featured Tip

MD - Dermatology, FMC (Fellow In Med.Cosmetology)
Dermatologist, Coimbatore
Similar to blackheads are whiteheads, which develop on our skin. Both blackheads and whiteheads are caused due to clogged pores. However, as opposed to blackheads, whiteheads cannot be extracted. Whiteheads are a form of acne that is referred to as closed comedones. They appear on the skin as small round white-coloured bumps. When excess oil is secreted in the skin, oil along with dead skin cells clog the pore area and block the pore opening resulting in whitehead formation. Unlike blackheads that keep the pore open, whiteheads, on the other hand, keep the pores closed.
However, they may evolve into a pustule or other acne lesion when bacteria gets involved.

Causes of whiteheads
Clogged pores are the prime reason that causes whiteheads, and they can occur due to any of the following reasons:
Excessive oil secretion or sebum
Hormonal changes occurring due to puberty, pregnancy, and menstruation
Sweating and humidity
Use of certain cosmetics or products that are harmful
Eating excessive oily or greasy foods
Genetic predisposition
Treatment of whiteheads
With extreme conditions, oral medications like isotretinoin may be prescribed, but these come with potential side effects. Here are some remedies you can try to get rid of whiteheads: Tea tree oil: Dab a cotton swab with tea tree oil and apply it on the whiteheads to prevent bacterial infection.


Self-care tips
Practising some of the following preventive self-care measures will prevent the formation of whiteheads:
Wash your skin twice daily with lukewarm water and mild soap.
Don't squeeze pimples.
Practice caution while shaving.
Avoid excessive exposure to sunlight.
Use oil-free skin products.
Remove makeup before going to bed.
Opt for non-comedogenic or non-pore-clogging products.
Wear loose-fitting clothing made of non-synthetic fabrics to let your skin breathe.
Wash your hair regularly.
Change of pillow covers periodically is essential as oil and dirt may accumulate in the covers.
Here are some remedies you can try to get rid of whiteheads:
The above are just some measures to avoid whiteheads. If the problem persists, then it's time to seek medical assistance and schedule an appointment with a dermatologist to eradicate these pesky whiteheads.
3
people found this helpful
Shared yesterday • Featured Tip

Bachelor of Ayurveda, Medicine and Surgery (BAMS), N.D.D.Y, F.A.N
Our skin has a tendency to become harsh, dry and aggravated during specific seasons and with age. As per Ayurveda, it happens because of the collection of vata in the body. When there is excess of vata, we are inclined to dry skin, acne, dry hair and weak nails. Vata can appear in the body even faster in case you are under stress. Here are some Ayurvedic tips that will decrease the vata accumulation in the body and will help you remain young and keep your skin healthy:
Have some tea: Vata is dry and cool by nature so your skin will remain healthier looking, if your keep these two qualities under control. Remain hydrated for the duration of the day and have warm fluids, for example, herbal tea. Making some hot tea with crisp ginger and lemon will wake you up toward the evening and keep your absorption healthy, which is important for shining skin.
Keep exercise regular: Exercising is fundamental in keeping the Vata from spreading further. Exercising is recommended to keep your muscles and joints sound and healthy while helping you sweat out the toxins. Exercise will likewise enhance blood flow, absorption, and give you a solid skin
Practice yogic breathing: High levels of mental anxiety are one of the significant reasons why Vata gets disturbed. It truly sucks out all the good juices from your skin making it dried out. Breathing can be an exceptionally powerful anxiety buster that you might need to consider.
Snooze off with sunset: Aggravated Vata frequently causes anxiety, which can lead to a sleeping disorder. Any healthy skin proficient or Ayurvedic specialist will tell you that getting no less than seven hours of rest is something worth it in order to have a scar-free glowing skin.
Use skin moisturiser: Staying hydrated within is vital yet you should not disregard dealing with your outer skin all things considered, too. Purging and saturating are the most essential to keeping your skin sound and youthful.
2
people found this helpful
Shared yesterday • Featured Tip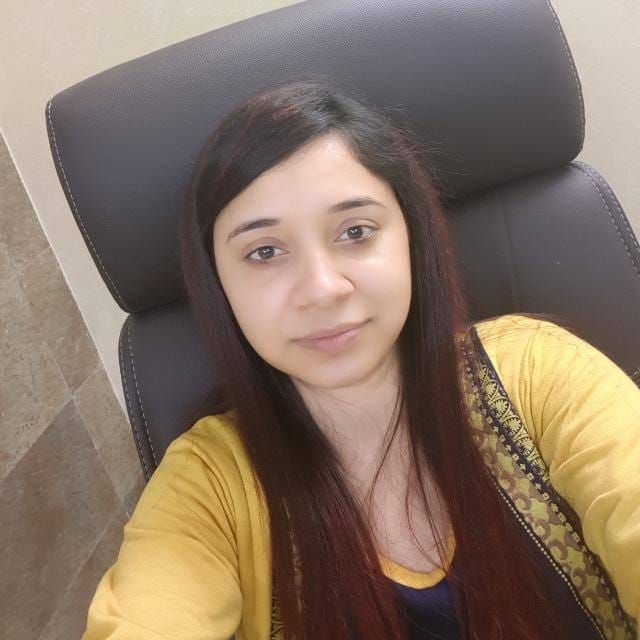 PRP is a latest, state of the art technology that employs non-surgical methods to stimulate hair growth in case of hair loss.
Advancements in research have enabled scientists to make new inroads in the field of wound and tissue healing. The result of these researches is PRP, which is a natural way to rejuvenate your scalp, skin and stimulate your hair growth.
How does PRP Work?
The presence of mesenchymal stem cells and autologous blood products in human blood contain specific growth factors that assist in tissue regeneration and healing. PRP has been used to heal skin and wounds for over two decades now. Apart from this, it finds use in oral surgery, cosmetic surgery and neurosurgery as well. It is also the promising treatment to promote hair growth.
Benefits:
It is a progressive healing treatment that doesn't require surgery.
Simple, rapid and highly effective system.
Autologous (from patient's own blood).
The system is biocompatible and xeno-free, so there shouldn't be any safety concerns.
An increase in the concentration of platelets can be observed.
It helps in the elimination of undesired erythrocytes, which significantly decrease the fibroblast proliferation.
Contains growth factors that help in the stimulation of growth of the hair follicles.
Can be performed preoperatively, intraoperatively, or post operatively.
PRP Facial (Vampire Facial)
The vampire facial involves topical application of the PRP combined with aeration of the skin with Micro Needling. The platelet-derived growth factors stimulate a healing response that reduces the appearance of fine lines and wrinkles while improving the skin's tone and texture. PRP naturally improves all aspects of skin health:
Reduces fine lines and wrinkles
Improves skin's texture and tone
Naturally increases collagen production
Pore refinement
Creates a natural glow
Reduces acne scars
PRP Hair Restoration
PRP Hair Restoration is a non-surgical solution for hair loss in both men and women. Platelet Rich Plasma contains growth factors that naturally stimulate the development of new hair follicles while improving the health of existing hair follicles.
What to expect:
First, a blood sample is obtained and processed to extract the Platelet Rich Plasma. A topical anesthetic is applied to numb the area being treated. The PRP is then administered with a fine needle in a series of injections on the scalp.
Mild swelling and redness can be expected 1-2 days following the treatment. It is recommended to avoid vigorous activity until the swelling has subsided. There is no other downtime following the procedure. New hair growth can be seen as early as 2 months, but is typically evident between 5-8 months and will continue to improve up to a year after treatment.
Who should Not Have PRP treatment?
Those with heavy drug and smoking issue should avoid PRP. Also, those who drink a lot of alcohol should avoid PRP. Those suffering from platelets related ailments, sepsis, chronic liver disease, thrombocytopenia, hyperfibrinogenemia, systemic disorders and cancer should also stay away from PRP.
Conclusion
At length, PRP is a boon for all those who aren't fans of surgery or the ones who prefer a more aggressive but non-surgical approach for treatment to their ailments. The results might vary from patient to patient, but it is certainly one of the most promising technologies to stimulate hair growth and rejuvenate your skin, and the results are quite convincing. So decide wisely!
1
person found this helpful
Shared yesterday • Featured Tip

Human skin is prone to many problems like pimples, pigmentation, wrinkles and acne. Acne is the bane of an adolescent's life. Yet it happens due to a common problem. Hair follicles on skin, arms and the torso, sometimes overproduce cells and become blocked. Due to this blockage, oil produced by tiny oil glands in the skin gets trapped and becomes a breeding ground for bacteria, giving rise to acne.
There are two main types of acne - non-inflammatory and inflammatory. Examples of non-inflammatory acne are whiteheads and blackheads. Blackheads form when a clog or plug develops in the opening of hair follicles in your skin. Each follicle contains one hair and a sebaceous gland that produces oil, called sebum, which helps keep your skin soft. Dead skin cells and oils collect in the opening to the skin follicle, producing a bump called a 'comedone'. If the skin over the bump stays closed, the bump is called a whitehead. When the skin over the bump opens, exposure to the air causes it to look black and a blackhead forms. These are ugly but can be taken care of through common cosmetic procedures.
Inflammatory acne is not so easy to treat or hide. Usually, in this type of acne, the hair follicle wall ruptures and the fighter white blood cells rush into the spot, causing either a very prominent white, yellow or red sore to form or a pus-filled lesion which is damn ugly and leaves a lifelong scar on drying.
Acne Scar Removal-
That's all about acne, now the treatment. Acne is partially a hormonally linked problem and it is also linked to inflammation. Adolescents suffer the most. Treatments include pills and creams.
But now lasers have become the treatment of choice for sufferers.
Lasers are the magic wands of plastic surgery. They work by emitting a ray of light which produces certain effects in the skin leading to the removal of acne and its scars, as well as skin tightening, and hair removal. Laser treats acne by shrinking oil glands and killing the bacteria that cause acne. They, apparently work on 'porphyrins', compounds which are present inside acne-causing bacteria. So when porphyrins are targeted, they damage the bacterial wall killing the bacteria.
The kinds of lasers that doctors use for treating acne include Diode, Nd:YAG, IPL, Glass, and Pulsed Light and Heat Energy (LHE), as well as a new "vacuum" laser called 'Isolaz' which is extremely effective. There are reports that laser treatment may also reduce sebum (skin oil) levels in the skin which trap bacteria and cause acne in the first place.
The lows of laser for acne treatment are that it's expensive and usually, requires multiple trips to the dermatologist. Doctors usually recommend three treatments, about a month apart. This can go up if you have stubborn acne.
Laser resurfacing, a process that smoothes the top surface of the skin is also used for getting rid of acne scars. But once again it's expensive and takes multiple sittings.
2
people found this helpful
Asked for male, 18 years old from Pune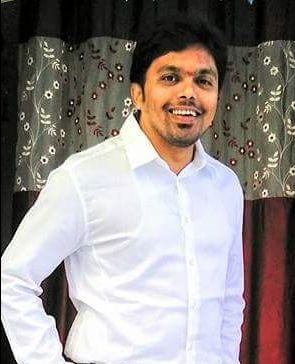 BHMS, Diploma in Dermatology
Apply Apple Cider Vinegar. Take a Zinc Supplement. 3. Make a Honey and Cinnamon Mask. Spot Treat With Tea Tree Oil. Apply Green Tea to Your Skin. Apply Witch Hazel. Moisturize With Aloe Vera. Take a Fish Oil Supplement.
1
person found this helpful
View All Feed
Near By Clinics