About
Our goal is to offer our patients, and all our community the most affordable, trustworthy and professional service to ensure your best health.
...more
Our goal is to offer our patients, and all our community the most affordable, trustworthy and professional service to ensure your best health.
More about Lakshya Fertility & Womens' Centre
Lakshya Fertility & Womens' Centre is known for housing experienced Gynaecologists. Dr. Ramesh Raja, a well-reputed Gynaecologist, practices in Chennai. Visit this medical health centre for Gynaecologists recommended by 80 patients.
Timings
MON-SAT
05:00 PM - 09:00 PM
09:30 AM - 12:30 PM
Location
No.1 , Krishnamachari Street,Radha Nagar Main Road, Chrompet 600 044 ,Landmark:Opposite to State Bank of India. 044-22650162, Chennai
Chromepet
Chennai,
Tamil Nadu

Get Directions
Doctor in Lakshya Fertility & Womens' Centre
05:00 PM - 09:00 PM
09:30 AM - 12:30 PM
Services
Submit Feedback
Submit a review for Lakshya Fertility & Womens' Centre
Your feedback matters!
Write a Review
Feed
Nothing posted by this doctor yet. Here are some posts by similar doctors.

MBBS Bachelor of Medicine and Bachelor of Surgery, DGO, DNB - Obstetrics & Gynecology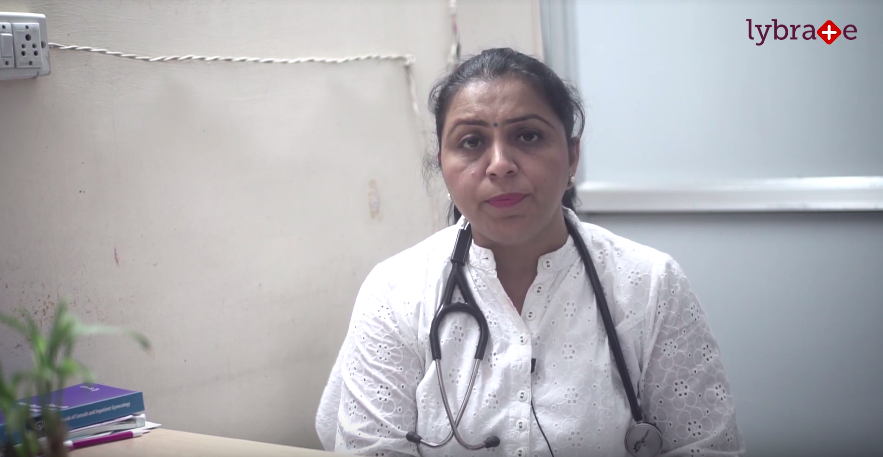 Cervical cancer occurs when abnormal cells on the cervix grow out of control. The cervix is the lower part of the uterus that opens into the vagina. Cervical Cancer is one of the most common ailments that women suffer from, making it only more important to be taken seriously and treated immediately.
There is no fixed time in which one bleeds after taking ecp. Sometimes unexpected bleeding occurs more over it is not necessary. Next menstrual cycle can be early or delayed as side effects of the pill. Taken within 24 hrs it is 95% effective.
She is not lying some at the time of intercourse because of liquid material comes out it becomes easier and she has not felt the pain.
1
person found this helpful
A women's fertility age gradually starts to decline after the age of 28 and becomes steeper by the time they are 36. In most cases, a women's natural ability to conceive ends ten years before menopause. However, it is still possible to conceive a child even when you are above the age of forty, are approaching menopause or have already reached menopause.
If you are wondering how then the answer is through IVF.
What is IVF?
It's the process of fertilisation that is carried out in the laboratory (in a petri-dish). The ovum from the women and the sperm from the man is collected, fused, and cultured in the lab for 2-6 days. It is then implanted back to the mother or a surrogate mother's uterus for further development of the embryo. It is a form of assisted reproductive technology.
Factors responsible for a successful IVF procedure:

Though the success rates depend on various factors. It is successful in most cases and the child is generally born healthy without any complications.
The two main factors that come into play in IVF are:
1. Maternal age: Younger couples are more likely to get pregnant than older couples through IVF. Women over the age of 41 have a higher chance of getting pregnant with a donor egg. This is because as the fertility of women starts decreasing at the age of 28 and as they approach menopause they naturally lose the ability to conceive.
2. Reproduction history: Irrespective of the age, if you have been pregnant before the chances of you getting pregnant again are higher than someone who never has.
Do not lose hope if you are not being able to conceive naturally, thanks to the scientific and technological advancements, there are various ways in which you get pregnant and bring your child to the world.



Menstrual disorders are caused by a variety of factors and affect every woman in a different manner. In most cases, it manifests itself in the form of fluctuations in menstrual flow and irregularity in the monthly cycle. Certain disorders are not too severe and can be easily alleviated. Others are more complicated and require the immediate attention of a gynecologist.
As mentioned, there are different specific causes of different kinds of disorders resulting from a range of factors such as hormone levels, functioning of the central nervous system, health of the uterus, etc.
Some of the most common causes of menstrual disorders are as follows:
Fluctuating hormone levels in the body have a direct impact on the menstrual cycle. These fluctuations can be caused by dysfunction in the pituitary gland, thyroid gland or adrenal gland. It can also be a result of malfunction in either or both ovaries and the secretion of hormones originating there.
- Anatomic problems
One fourth menstrual disorders are caused by problems of the anatomy. These include various gynecological issues like the presence of uterine fibroids and polyps, reduced uterine contractile strength, adenomyosis (intrusion of uterine tissue into the muscular wall of the uterus), a uterus with an excessively large surface area, and endometrial cancer.
- Clotting irregularities
Abnormality in clotting is a cause of heavy menstrual bleeding in women. It leads to exceeding blood loss from minor cuts and gashes and makes one easily prone to bruising. This may also include medical conditions such as thrombocytopenia (platelet dysfunction) and Von Willebrand disease.
- Medications and supplements
There is a wide range of medications and nutritional or hormonal supplements which often cause menstrual disorders in women and lead to fluctuations in the menstrual cycle. These include medicines such as aspirin, ibuprofen, estrogen pills, Vitamin E supplements etc.
- Miscellaneous factors
These are comparatively rare and require a greater degree of medical attention. It includes conditions such as cervical cancer, ovarian tumors, liver and kidney diseases, uterine infections, extreme psychological stress, obesity, etc. Incidents such as miscarriages and unsuspected pregnancies are also known to cause abnormal menstrual bleeding.
What is PCOD?
PCOD or Polycystic Ovarian Disease is a disorder that causes innumerable hormonal disorders. It causes disruption in the normal menstrual cycle, often delaying it. Having been diagnosed with PCOD makes a woman prone to diabetes, cholesterol and cancer. A large number of cysts develop on the ovaries which enlarge when afflicted by this condition. PCOD can increase the chances of severe muscle spasms during one's periods.
Causes Of PCOD-
The cysts are mostly caused due to hormonal changes and fluctuations.

It could be genetic.

PCOD can also be a result of an unhealthy lifestyle that includes little rest, inadequate sleep and unwholesome diet lacking in the right nutrients.
Acne

Excessive growth of facial hair

Weight gain

Difficulty in losing weight

Excessive hair on body as well, including chest, stomach and back

Irregular menstrual cycle. Women may miss their periods, or bleed more than once a month

Extremely heavy bleeding

Severe pain and muscular cramps during menstruation

Problems getting pregnant

Other serious hormonal disorders

It can lead to diabetes

It can lead to repeated miscarriages

A major risk of PCOD if left untreated, is that it can lead to endometrial cancer
Diet For PCOD-
A healthy diet along with physical activities and abstinence from smoking can help to reduce the symptoms of PCOD and prevent the disease.
Increase the intake of fresh, green vegetables.

Cutting down on junk, fried food and most importantly, processed food.

Abstaining from or greatly reducing the intake of alcohol.

Including lots of fibre, roughage in the diet.

Cutting down on sugary, aerated drinks.

Including lean proteins in the diet.

Reduce dairy products as milk may raise the levels of testosterones in the body.

Reducing or eliminating consumption of caffeine may help to increase chances of a fertile reproductive system.

Prevent yourself from giving in to unhealthy food cravings. Eat small healthy meals at regular intervals.

Include fruits, nuts and colourful veggies in your diet.
Advice for an expectant mother is plentiful to come around from family and friends. While it may be well intentional, it may not be the best advice possible. One of the things most people would advise is to avoid exercising as it may affect the health of the mother and the baby. This is in fact a very wrong advice as expectant mothers like everyone need exercise to stay fit and healthy. The only difference from normal people is that certain types of exercises may not be suitable for pregnant women and the nature of exercises may change from trimester to trimester.
Some of the best exercises during pregnancy
Swimming: This one is in fact recommended by doctors as the best and the safest exercise for pregnant women. Swimming is beneficial because of the following reasons:
Walking: This is one of the safest exercise during any trimester as long as you don't over exert yourself. Walking promotes blood circulation, improves heart health and is all around a good exercise for pregnant women. The key is to invest in a good pair of shoes for walking so as to prevent the knees and legs from jarring and also to support your upper body properly.
Stretching: In the later trimesters, it may be a little difficult to manage other exercises as your body becomes heavier and movement may bse limited. However, you can do basic stretching exercises to improve mobility and also help with circulation.
Weight training exercises: Certain exercises which utilize the weight of your body rather than external weight can be performed easily. You can also use lighter weights to help keep muscle tone and strength. A few examples of these exercises are

Side leg lifting: Lie on one side and lift one leg up slightly higher than hip height. You can use your forearm for balance in this case. Keep lifting the leg and hold it there for a few seconds and do the same motions a few times for repetitions.
Curling and lifting: Sit on a chair with your back straight with 2 to 4 kilo weights in each hand and curl up your hands up to the shoulders. Sit with your legs spread apart but comfortably. Also start the curl with your fore arms at a 90° angle from your elbows.
Yoga and meditation: Yoga is possibly one of the most well suited regimens during pregnancy. Pranayama and meditation can definitely help you be more at peace and also manage many of the changes happening in your body in a much better fashion.
BSC (Home Science), Clinical of Nutrition, DNHE, DDHN
Dietitian/Nutritionist, Delhi
There is probably no house in India, where dishes are prepared without the use of ginger. It forms an amazing spice that is savoury, both for spicy and sweet dishes and as a result, most Indian dishes include this spice for making them tastier and healthier. But did you know that both fresh and dried ginger has medicinal properties as well?
Here are the top 13 benefits proffered by ginger:
Healing properties: Ginger can be used as a fresh root or a milled powder for healing all kinds of sores and cuts and it prevents spread of infections.

Helps in relieving pain: If you can boil ginger for a short time and drink the liquid, it can help in alleviating the chronic and acute pain caused by arthritis, rheumatism, abdominal cramps, back pain, bronchial asthma and bronchitis, neck stiffness, inflammation in the kidney and liver.

Regenerating properties: Ginger can help in increasing the blood circulation, eliminating toxins and regenerating the tissues that have been harmed with any kind of disease.

Fat burning abilities: Ginger can act as a fat burner and aids in weight loss. It can create a feeling of fullness and reduces sudden food craving so that you will not have to snack in between meals.

Anti-inflammatory properties: Regardless of what has triggered the cause of pain, ginger has the potential to set you free from it owing to the anti-inflammatory properties contained in ginger roots.

Helps in relieving sinusitis: Ginger has a notable impact on the health of those suffering from sinusitis. If you are suffering from asthma, you may have it too.

Alleviating nausea: Ginger root can soothe the nerve and can prevent headache, vomiting and migraine. It can relieve you from tiredness and soreness of muscles caused due to long voyages.

Fighting abdominal discomfort: By consuming ginger tea on regular basis, your digestion, as well as food absorption, can be prevented.

Reduction of inflammation: Ginger root helps in soothing swollen joints and tired muscles. It is also recommended for relieving pain and burning sensation.

Fighting menstrual problems: Dipping a towel in ginger tea and putting in the region of the uterus can aid in relaxing the muscles.

Relieving stress: A cupful of ginger tea can aid in improving the mood and reducing stress and tension.

Empowering the immune system: The antioxidants contained in ginger roots can help in strengthening the immunity system by reducing stroke risk and cleaning arteries.

Treating cancer: It has been proven that ginger tea can kill cancer cells.
There are specific rules and ways of consuming Aadrak (ginger) by people of different constitutions and regions. An Ayurvedic constitutional examination can help you in understanding which and when is the best way for you to consume ginger.
1
person found this helpful
Excessive fat in the body can cause a host of health complications such as diabetes, blood pressure, gout and disorders related to the gallbladder. However, there are certain food types that can help you achieve a healthy body with optimal fat levels.
Some foods that aid fat loss are:
Greek yoghurt: This type of yoghurt contains higher amounts of protein and fewer carbohydrates as compared to regular yoghurt. It will help you feel full for a longer duration and prevent over snacking.
Green tea: Apart from its antioxidant properties which are beneficial to the body, it also raises the metabolic rate in the body to burn calories. Catechin is a compound present in green tea that aids in removing belly fat.
Chili peppers: They contain a compound containing capsaicin that helps in boosting metabolism which in turn burns fat.
Chicken: Chicken mostly consists of lean protein that requires more calories to digest as compared to digesting fats and carbohydrates. Lean protein also help build muscle in the body which burn more calories when the body is at rest.
Cinnamon: Cinnamon aids the body in transporting the sugar into the cells so that it can be used as energy and not stored as fat.
Eggs: Eggs are considered to be a type of super food as they contain plenty of minerals and vitamins. Eggs also contain protein that helps in feeling full for a longer duration.
Non starchy vegetables: Non starchy vegetables such as carrots, squash and zucchini contain fiber that help you feel fuller. They also contain very less carbohydrates so they do not add much calorific value to the body.
1
person found this helpful
View All Feed