About
Our entire team is dedicated to providing you with the personalized, gentle care that you deserve. All our staff is dedicated to your comfort and prompt attention as well.
...more
Our entire team is dedicated to providing you with the personalized, gentle care that you deserve. All our staff is dedicated to your comfort and prompt attention as well.
More about Anjakha Hospital
Anjakha Hospital is known for housing experienced Psychiatrists. Dr. Kushali, a well-reputed Psychiatrist, practices in Chennai. Visit this medical health centre for Psychiatrists recommended by 41 patients.
Timings
MON-SAT
05:00 PM - 09:00 PM
10:00 AM - 01:00 PM
Location
No 23 , Medavakkam Main Road. Landmark: Near UTI Bank & Near HDFC Bank, Chennai
Medavakkam
Chennai,
Tamil Nadu

Get Directions
Doctor in Anjakha Hospital
10:00 AM - 01:00 PM
05:00 PM - 09:00 PM
Services
Submit Feedback
Submit a review for Anjakha Hospital
Your feedback matters!
Write a Review
Feed
Nothing posted by this doctor yet. Here are some posts by similar doctors.
Asked for male, 15 years old from Dewas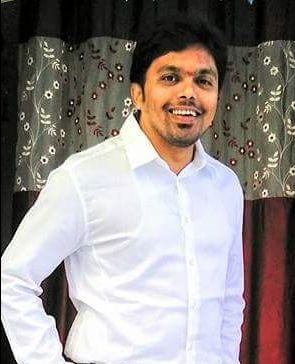 BHMS, Diploma in Dermatology
Staying physically active getting enough sleep not smoking having good social connections limiting alcohol to one drink a day eating a balanced diet low in saturated and trans fats. Certain health conditions that can impair cognitive skills include diabetes, high blood pressure, sleep apnea, depression, and hypothyroidism. If you have any of these health issues, you can help protect your memory by following your doctor's advice carefully. Memory changes can be frustrating, but the good news is that, thanks to decades of research, you can learn how to get your mind active. There are various strategies we can use to protect and improve memory. Here are several you might try. Believe in yourself Myths about aging can contribute to a failing memory. Middle-aged and older learners do worse on memory tasks when they're exposed to negative stereotypes about aging and memory, and better when the messages are positive about memory preservation into old age. People who believe that they are not in control of their memory function — joking about "senior moments" too often, perhaps — are less likely to work at maintaining or improving their memory skills and therefore are more likely to experience cognitive decline. If you believe you can improve and you translate that belief into practice, you have a better chance of keeping your mind sharp.
Shared yesterday • Featured Tip
MSc - Psychotherapy & Counselling, PGD-PPHC, BASLP
Have you been emotionally invested in a relationship for quite some time? Have you faced continual fights and disagreements with your partner? Have these fights resulted into frustration or have they affected the natural course of your respective lives? If yes, it is time for you to reassess the effort or rather the kind of effort you put in to make things work. Quarrels are an integral part of any healthy and serious relationship. However, an overdose may lead to severed ties. It bruises your memory and leaves you too distraught to engage in an emotional attachment. The kind of mindset a person applies to his or her relationship determines the kind of treatment the person receives in the relationship. Hence, you must be very careful.
A healthier mindset can be adopted in the following ways:
To complain as least as possible: Keep low expectations from your partner. The most common reason for conflict in relationships is the list of expectations, which when left unfulfilled leads to complaining and nagging. What you do for your partner is what 'you think is the right thing', but your partner may not hold the same perspective.
Respecting and accepting your partner as he/she is: A package deal, will resolve many issues without debate. When pointed out in subtle ways, your partner will understand and try to change for you , if she/he wishes to.
Try to have a growth oriented mindset: A growth oriented mindset as opposed to a fixed mindset can always help. When you have a fixed mindset you easily give up on your partner or on the relationship. You tend to feel hopeless about future and associate a lack of growth or change with your partner. A growth- oriented mindset endows you with hope. A situation is perceived as an occurrence in the present that need not necessarily be translated into future. Also, such a mindset expects both parties to accept and encourage change and growth of individuals in the relationship. Anything contrary can make your relationship boring.
Stop using labels: Labeling is an indecent way of identifying the problem with your partner or with the relationship in general. You should neither brand yourself as something or your partner as something else. Associating critical adjectives with one another is a way of demeaning your lover and can dissuade your partner from communicating his or her viewpoint.
Look for the trigger: Most quarrels result from a trigger. Trying to pinpoint the trigger with a cool head can actually be of use. This will make partners aware of their faults and instead of dodging the situation they will be able to deal with it better.
Try to rekindle the spark: Time, overburdening responsibilities or workload can make your relationship a routine affair. An element of secrecy and excitement is important. Therefore, desire should never take a backseat in your relationship. Try to fulfill your partner's desire and let him or her know about your expectations as well.
1
person found this helpful
Shared yesterday • Featured Tip

MBBS, Certificate Course In Rheumatology, MD - Anaesthesiology
Pain Management Specialist, Guwahati
Ergonomics to prevent body pain With a constant increase in the use of computers, desk jobs are becoming more and more common in the current job trends. Individuals are confined to their cubicles and it becomes customary to spend 8 to 10 hours daily on an average seated on the chair.
This trend of desk jobs has rendered the routine human lifestyle to become sedentary and thus, a rise in health issues has been observed. Right from metabolic diseases to posture related problems, various diseases and disorders are affecting the world population. Body pain is one of the most common problems that people suffer from.
Although pain can be very discomforting and can be considered as a negative symptom, it is a kind of a signal body gives us at the start of any health issue.
Etiological factors like lack of an active lifestyle, tedious working hours, improper posture, and lack of adequate rest are triggers for body pain. The symptom of body ache is no longer associated only with the older age group, since the working community belongs to a middle aged group. Young people tend to suffer from chronic back pain since their work routine involves long hours of sitting at a single place, without many breaks. Also, people undergoing strenuous work hours become a target for chronic body pain.
To overcome this health problem, certain simple measures can be undertaken for prevention. The term ergonomics suggests the interaction of the environment with the occupation of the person. Management and adaptability to the environment with respect to the health concerns of the working professionals is looked after in ergonomics which ensures an enhancement in the quality of life for the workforce in a working environment.
The goals of ergonomics can be enlisted as follows –
1. Work related illness should be prevented
2. Workplace productivity should be increased
3. Quality of work should be improved
4. Work environment should not be detrimental to the physical as well as mental health of the working professionals.
Work ergonomics that are beneficial for people employed at a desk job are as follows:
1. The desktop should be placed at the distance of an arm's length. Eye level of the operator should be at the apex level of the desktop's screen.
2. Arms should be allowed to move freely and be able to rest on the arm rest of the chair.
3. Shrugging of the shoulders should be avoided.
4. Back rest of the chair should be used for support. The back rest of the chair should be present up to the shoulder and should be designed in a way that it is angled at a right angle to the sitting surface.
5. A convexity should be present in the lower back area of the chair for better support while sitting.
6. The chair height should be adjusted in a way that the knees form a right angle. Feet should touch the floor and not dangle in the air.
7. During typing or while using the computer's mouse, wrist should be kept at a neutral position.
8. Back posture should be checked every hour and corrected if faulty.
9. A small break of 5-10 minutes should be taken at an interval of 2-3 hours to change position. Walking around and stretching the body helps relax the muscles.
10. When a laptop is in use, it should be placed on a stand in a way that the screen is placed in front of the operator's eyes. To determine whether a person's posture is correct or not, a physical therapist can be consulted. Maintaining a correct posture is very important to avoid suffering from a back ache.
People who suffer from conditions affecting the spine should seek expert opinion for maintaining their posture and avoiding spine related complications. The postural muscles play an important role in maintaining the body's posture for long hours. Exercises that are targeting to enhance the strength of these muscles can help to build up adequate muscle strength.
1
person found this helpful
Asked for male, 22 years old from Mumbai

Try to relax yourself -- Exercise. Exercise is one of the most important things you can do to combat stress. Take a few minutes to breathe in and out in slow, deep breaths. Reduce Your Caffeine Intake. Write It Down. Chew Gum. Spend Time With Friends and Family. Laugh. Massage. Eat a healthy diet. Pursue one hobbyWalk in natureMeditation. Yoga For this homeopathic treatment is very effective For more details you can consult me.
Shared yesterday • Featured Tip

The condition known as depression can range from a self-limiting case of the blues to a life-threatening illness. Medications are often prescribed for depression, and if you are experiencing significant, debilitating depressive symptoms, drug therapy may be your best option for improving quality of life. If you prefer to fight depression without drugs, however, there are many simple, effective strategies to try, especially if you're dealing with a passing case of the blues or a situational depression triggered by life circumstances. These steps can also be helpful when used along with medication for serious depression.
Tackle manageable problems. Not all problems have straightforward solutions; depression can be exacerbated by issues that are out of your control, like health problems, financial problems, and the death of a loved one. In order to overcome life's toughest problems, it helps to get practice by tackling something you can change. What are the smaller obstacles in your life that cause you to feel negative day by day? Practice overcoming those, and you'll gain strength to face the bigger issues.
Set solution-oriented goals. Think of concrete ways you can improve your situation. Has your house gotten overly cluttered? That's something you can tackle. Make a detailed plan to clean the house, room by room, and allow yourself to feel satisfaction with each mission you accomplish.
Keep track of your progress in a journal. Sometimes the simple act of writing a goal down provides motivation to move forward and make a change.
Express yourself. Depression tends to cause people to retreat from life and avoid communicating a lot with other people, but it only gets worse when you keep emotions bottled up inside. Your feelings have value because they are a part of you, so find a way to express them.
Don't spend too much time alone. Have daily conversations with friends, family and classmates and avoid negative people. It's not necessary to talk about your depression; just be yourself and say what comes naturally. The most important thing is to remember you are not alone and there will be always someone ready to help.
Writing, dance, visual arts, music and other types of art can be extremely therapeutic forms of self expression.
Don't be afraid to express sadness, fear, anger, anxiety and the other emotions that accompany depression. These feelings are as much a part of life as happiness and satisfaction. Compounding your emotions with shame will only make you feel worse.
Nourish your spiritual side. Many people find that turning to spirituality helps them find peace when they're dealing with depression.
Try meditation, which is focused on developing thought patterns that lead to self-awareness and peace. Research meditation groups in your area or practice on your own.
If you are a religious person, consider attending your place of worship more frequently, and getting involved in groups that meet outside of services. Spending time with like-minded people will give you the comfort of being part of a community.
Be kind to yourself. Depression can lead to extremely negative feelings about one's abilities and personality. Focus on what you like about yourself and the positive things you have to offer the world, rather than dwelling on things that are going wrong.
Don't blame yourself for being depressed. Depression affects almost everyone at one point or another. You aren't weak or cowardly; you have a condition that can be debilitating, and you're taking steps to face it head-on. That's brave.
3
people found this helpful
View All Feed
Near By Clinics