About
We are dedicated to providing you with the personalized, quality health care that you deserve.
...more
We are dedicated to providing you with the personalized, quality health care that you deserve.
More about HealthEminds
HealthEminds is known for housing experienced Psychiatrists. Dr. Sandeep Deshpande, a well-reputed Psychiatrist, practices in Bangalore. Visit this medical health centre for Psychiatrists recommended by 101 patients.
Timings
Location
Second Floor, Plot No. 7G, Opp. Graphite India, ITPL Main Road, Whitefield, Bengaluru, Karnataka 560048
Whitefield
Bangalore,
Karnataka
-
560066

Get Directions
Services
Submit Feedback
Submit a review for HealthEminds
Your feedback matters!
Write a Review
Feed
Nothing posted by this doctor yet. Here are some posts by similar doctors.
Yes, there are no side effects of taking multi-vitamins. Except keep noting for weight gain and increasing hunger. You must keep that in control unless you want to increase your weight.
1
person found this helpful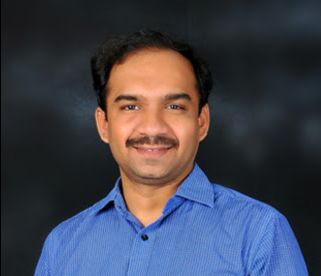 MD - Psychiatry, MBBS Bachelor of Medicine and Bachelor of Surgery
People experience different reactions with weed some develop intense fearfulness anxiety, hearing voices, behavioural problems with just one joint. Some find peace on smoking weed But on long term use weed causes decreased performance in job, studies by altering the brain circuits that are involved in memory processing, concentration and motivation. Weed is said to be gateway drug to other drugs, people who start using weed just don't stop with weed they will be hooked to other drugs. Take home message smoking weed is not good for mental health. As you mentioned people who smoke weed on long term prone to lung problems like COPD.
1
person found this helpful
In every individual, the beginning of any chronic diseases takes place days ago. And it always begins with very low intensity of symptoms, usually skin eruptions. It is the first sign of beginning of the process of diseases. According to homoeopathy, any local diseases are the result of the process of disease in general.
So, to cure such chronic diseases along with the local disease that particular process of the disease in general also has to be treated to cure any chronic disease. If only the results are treated (any one disease) like in orthodox system of medicine that local disease will recur or it will shift its location to more important organs.
For Example - We witnessed a case where patient was suffering from renal failure now to treat renal failure we have to understand how the patient has landed into renal failure. Now here, renal failure is only the sequence of that process of disease in general.
When we took the history we noticed that he had suffered from some sort of skin eruptions on his right leg. He faced this problem when he was aging 14 years and got it treated with skin ointment and it got cured in 2 months. After 14 months, he suffered from asthma. After 15 years, he suffered from hypertension and then renal failure. Now, in this case, renal failure is the result of the process of diseases in general which started with skin and progressed to renal failure.
Now to treat renal failure only treating kidneys will not work, that process of disease has to be treated and has to be stopped so that his kidneys will get normal along with the medicines for kidneys.
To understand the process of diseases, there are 5 questions which patient has to answer in detail. If they answer these question then through this we can understand the process of disease in general in any patient and then we can come to a best homoeopathic medicine which can stop that process of disease and patient may come out of there suffering problems permanently.
To answer these five questions, firstly one has to understand these questions properly. And while answering, patients have to describe their problem in terms of symptoms and not in terms of diagnosis. For example - I have asthma for 2 years, or I have a problem of sinusitis. It should be in the following way, I have headache problem, its a right-sided headache. Or there is heat sensation in the head.
So what are these questions are given below:
1. Write down all your symptoms in detail: Whatever symptoms you experience, where ever in your body, right from the head just describe it in your own words, right from your head to feet, not according to your preferred importance. For example - a patient may feel pain in the abdomen which is important for him so he will describe it, and also a symptom watery discharge from ear which is not important for him so he will not describe it. This should not happen, a patient has to describe every complaint with which he is suffering. For doctor, it can be very important symptom to treat your abdomen. It seems to be contradictory to your idea but that's not important.
2. Up to what age you were absolutely normal and since when you think health had started deteriorating and had shown what kind of symptoms initially and then what sequence of disease you had?
3. Keep aside all your symptoms or complaints. Let's try to understand you generally. Write it down what are the things to which you are intolerant of or what are the things which affect you. In this, you can add whatever you want to. Start with a level of metals, what you are intolerant of mentally, then climatic condition: what climatic conditions you cannot tolerate, and then food or drinks; what food and drinks you are intolerant of or that causes distress, last: any particular sight, anything whatever you want.
4. Do you have any outgrowth on skin (warts), any outgrowth on genitalia, or any sort of eruptions?
5. What you can write about the nature of your body, so far what you have understood of yourself?
It is worth note that there are certain signs which show that you may get an illness. If these signs and symptoms are taken seriously then most probably you will be able to get rid of the illness a lot sooner.
Here are 5 indicators that you may acquire an illness sooner than you think :
1. Reduction in appetite
A reduction in appetite is never good. This is because a reduction in appetite is an indicator of many oncoming illnesses. These range from a simple cold all the way to a strep throat. Sometimes, a strep throat may also be the result of gastroenteritis. Gastroenteritis is when a virus enters your stomach and causes diarrhea as well as vomiting. It is worth note that a reduction in appetite during summer can be normal. However, feeling nauseous or detesting food can mean that you are going to have one of the illnesses listed above.
2. Swollen neck glands
The neck glands are just below the jawbones. When these glands swell, it is a sign that you may be falling ill. Common illnesses which may occur when you have swollen neck glands include ear infections, the common cold as well as skin infections. The reason why neck glands usually swell is because when there is an infection, the dead cells and bacteria accumulate in the neck glands.
3. Fatigue
Fatigue is not when you are tired after the day. It is characterized by being tired all the time or after very little work done. When you face fatigue, it is a sign you may be falling ill.
4. Muscle aches
Muscle aches are a common symptom of flu. This is because when you have flu, antibodies are released. When these antibodies produce histamines and cytokines, they may travel to muscles and trigger the pain receptors.
5. Fever
A fever is the body's way of fighting infections. When you have a fever, it usually means the body is increasing its temperature to kill invading bacteria. Therefore, this is another way of knowing you have infections.

When it comes to pregnancy, caring for your body begins even before conception. Preconception health care focuses on what you need to do before getting pregnant and increases your chances of having a healthy baby. For some women, it can take a merely a few months to prepare their body for pregnancy while for others, it can take longer.
Here are a few steps to help you get ready for a healthy pregnancy.

Fellowship In Leukemia & Stem Cell Transplant, DM - Clinical Haematology, MD - Medicine
Haematology is a science, which studies the functioning of blood, blood producing organs and blood related diseases. Previously people are not aware of the functioning of Haematology and its effectiveness. But as more and more research is beign conducted on this health care science the modern world is introduced with this amazing stream of medical science.
Haematology can study and provide best curing measures for many severe diseases and one of the diseases, which are considered as the most dangerous is Thrombocytopenia. This is the condition in which the blood cell fragments known as platelets reduce. Difficulty faced by the body to clot the blood and stop the bleeding is a major symptom and when the platelet count reduces too much then mild to severe bleeding happens. Bleeding can be inside the body, on the surface of the body or underneath the skin as well.
How to control it?
The individuals suffering from lack of platelet count or Thrombocytopenia are advised some preventive measures to maintain the conditions from becoming severe.
People should avoid the medicine that they know had decreased the platelet in the past.
They should avoid alcohol consumption which slows down the production of platelets.
Avoid contact with toxic chemicals like arsenic, pesticides or benzene as they can slow down the production of platelets.
Be aware of the substances or medicines that may affect the counts of platelets or increases the risk of bleeding.
Haematology is very helpful for doctors to know the hidden causes of blood related diseases. To cure the low platelet count many effective medicines are available in the various health care systems. There are many Haematology experts who are accomplished with their expertise in treating people. Patients of blood cancer should see the best doctor and get the best remedies to live a happy and pain free life.
Certain ailments progress quite fast after the symptoms are experienced, and one such is the Meniere's disease. A hearing disorder that affects the inner ear in human beings, the condition usually affects only one ear and may lead to permanent hearing loss unless medical intervention is sought. The disease has a host of symptoms, such as spinning or vertigo, ringing sounds in the ear, feeling pressure in the ear, and a fluctuating hearing sensation. The symptoms progress at a fast pace and soon leads to permanent loss of hearing.
What causes the Meniere's Disease?
Improper fluid drainage follows an anatomic abnormality or blockage in the ear which could lead to Meniere's disease. In addition, various conditions such as head trauma, migraine, viral infections, allergies, and abnormal immune response are responsible for causing Meniere's disease. A casual approach to this condition may cause irreplaceable damage. This may disturb the patient and lead to depression, anxiety, emotional stress, and fatigue. Recurrent episodes of the disease may lead to loss of balance and increase the risks of falls or an accident.
How to treat the condition the Ayurvedic way?
Ayurveda advocates the use of Panchakarma therapy for healing the problems associated with Meniere's disease. According to Ayurveda, the body accumulates toxins owing to lifestyle choices and poor health habits. This causes an imbalance in the fluids in the body and leads to various disorders, such as Meniere's disease.
What is Panchakarma therapy?
Panchakarma therapy is an Ayurvedic procedure that uses five methods to balance the doshas in the human body. The treatment helps to deeply cleanse the tissues, removes toxins, tackles stress, and reduces deep-rooted anxiety. It is a crucial treatment option in Ayurveda that helps the patient achieve a balanced state of mind, body, and consciousness through detoxification and rejuvenation. Patients undergoing this method are required to undertake oil massages and oil baths in addition to nasal administration.
Panchakarma therapy also reduces the symptoms and presents a pleasing and soothing experience. Panchakarma treatment differs from one case to the other. The therapy must be customized for the best results. It is specific to one's age, dosha imbalance, strength, and immunity levels.
It generally comprises two procedures:
Oleation: Wherein oil is applied to the body and fomentation, during which the patient undergoing therapy has to sweat out bodily toxins.
Lifestyle changes: Along with undergoing panchakarma therapy, it is important to observe certain lifestyle changes. This includes physical exercise to restore balance in the body and to treat depression and anxiety.
In addition, proper rest and the intake of ghee is recommended along with the intake of food. Medicated milk is also recommended by experienced Ayurvedic practitioners. Meat soups as per the condition can help in improving the condition.
These courses of treatment help to alleviate the condition of Meniere's disease. Thus, if you are seeking an Ayurvedic treatment to cure Meniere's disease, you may take consultations from a trained medical practitioner.
It is normal to feel nervous before an interview or be anxious about something, but letting that fear take over you is not normal. If your worries and stress interfere with your day-to-day life, you may be suffering from an anxiety disorder. Fear not, this is treatable with homeopathy.
Here are a few homeopathic remedies to help calm an anxious person:
1. Kali Phosphoricum: Kali Phosphoricum is a potassium phosphate that helps calm people when overwhelmed by anxiety attacks. This is suitable for people who are easily stressed, over sensitive, insecure, irritable and despondent. It also helps deal with the after effects of grief and fright. Physical ailments such as fatigue, dullness and lack of energy that are a result of anxiety can also be treated with this bio-chemic salt.
2. Aconite Napellus: Aconite Napellus is made from a purple flowering plant by the same name. it has a number of uses, primary among which is to control anxiety. This is one of the best homeopathic remedies for sudden, intense anxiety attacks and for post traumatic anxiety. It also helps deal with after effects of anxiety such as memory weakness, restlessness, oversensitivity and spells of rage.
3. Argentum Nitricum: Argentum Nitricum is also known as nitrate of silver. This is helpful in cases where anxiety makes a person insecure and unsure of what to do. When you're anxious, you are likely to crave for something sweet and feel very hot. Both these are cyclic symptoms of anxiety, and can worsen the situation if not dealt with. However, Argentum Nitricum helps calm the digestive effects of sugar and cool the body to keep anxiety levels in check.
4. Arsenicum Album: Arsenicum Album is a constitutional remedy that can treat both chronic and acute problems. This works well on people who are worried about safety and security. If issues like health, money and break-ins are the cause of your anxiety, this homeopathic remedy is ideal for you. It also helps deal with restlessness.
5. Calcarea Carbonica: This homeopathic ingredient is made from the middle layer of sea shells. When it comes to anxiety, Calcarea Carbonica is well suited for people who are scared of change and over controlling. This anxiety is accompanied by excessive sweating due to any exertion and stubbornness. Such people are also often afraid of animals and of the dark and get easily confused.
One of the biggest advantages of homeopathy over allopathic treatment is the absence of side effects when taken in low doses. However, even homeopathic medication can have side effects when taken in high doses. Therefore, it is a good idea to consult a doctor before self medicating with homeopathy.
Type 2 diabetes and Erectile Dysfunction may appear as different ailments but they do have a connection. Reports suggest men suffering from Type 2 diabetesare likely to experience Erectile Dysfunction. Moreover, diabetic people suffer from Erectile Dysfunction 10 to 15 years earlier than others.
Reason: The reason behind the connection between the two ailments is quite complex. The whole scenario involves deterioration in nerves, muscle functioning and blood vessels. For successful penetration of penis, body requires healthy functioning of blood vessels, nerves, hormones and sexual desire. Type-2 diabetes hamper the proper functioning of these blood vessels and nerves, thus posing a potential threat to a successful sexual intercourse. Diabetes becomes a big obstacle in obtaining a firm erection. Also, non-regulated flow of blood through these blood vessels adds up to the problem.
Factors Contributing to Erectile Dysfunction due to Diabetes:
Complexities due to Type-2 diabetes increases exponentially when aided with following risk factors-
Unbalanced diet
Non-regulated Blood Supply
Excessive smoking and drinking
Excessive stress and hypertension
Lack of Physical activity
Blood Pressure
Side effects of medication taken to cure ED
Remedies:
Given below are few suggestions which, if followed, can bring your sex life back on track.
Consult doctor: It is better to open up about your sexual concerns and consult a doctor. Hesitating in doing so will only increase your problem. Proper knowledge regarding all your existing ailments will allow him to diagnose properly and help you to regulate your blood sugar level. You may further consult a sexologist for specialized treatment for Erectile Dysfunction. Through prescribed medicines and some therapies, this issue can be dealt smoothly.
Practice a healthy lifestyle: Stay fit. Reduce your extra weight. Include exercise and meditation in your daily routine. This will help a lot in improving your emotional health. In many cases psychological pressure also contribute in causing impotence. So, try to perform some stress relieving exercises to curb down this psychological factor.
Avoid drinking and smoking: Smoking diminishes the quantity of required nitric oxide which in turn lowers down the blood flow to penis. This increases chances of Erectile Dysfunction to a greater extent. Excessive drinking destroys your blood vessels, thereby posing a serious threat to your sex life.
Take a proper diet: A balanced diet pays a major role in checking and controlling the blood sugar level. This step will definitely decrease the harm done to your blood vessels and nerves.
Get enough sleep and keep yourself astray from the harmful effects of fatigue.
Talk with your partner: It is necessary that you discuss freely regarding your sexual problems with your partner. This will help you in gaining confidence, release stress and perform better.
Follow the above suggestions and choose a healthy lifestyle for a safe and pleasing sex life.
View All Feed
Near By Clinics

4.6
(

107

ratings)
View Clinic