Personal Statement
I'm a caring, skilled professional, dedicated to simplifying what is often a very complicated and confusing area of health care that is of diet and nutrition.
...more
I'm a caring, skilled professional, dedicated to simplifying what is often a very complicated and confusing area of health care that is of diet and nutrition.
More about Dt. Narendra Babu
Dt. Narendra Babu is a well-known Dietician who has been helping his clients since 2011 to be healthy and managing their weight better. He is a very well known and trusted Dietician in Bangalore. His own story is an inspiration to his patients. Having done a diploma in weight loss, he applied his knowledge to shed 29 kilograms and transformed himself from an obese individual. He has been keeping his weight in check ever since.
He has a diploma in Diet & Nutrition from Shaw Academy and another one in Weight Loss from the same Institute. He was also the Wellness Coach in IAP Career College. His simple and easy to follow diet plans along with weekly tips have made him a popular choice as a dietician. He also provides online consultation to his clients. The services he provides are-Weight Management Treatment, Customised Diet Charts, Diet Therapy treatment, Nutrition Assessment Service, Weight Loss treatment, Child Nutrition Management, Allergy Treatment, Aromatherapy treatment, Diabetic Diet Controlling and Diet Planning.
Info
Education
Wellness Coach - IAP Career College - 2010
Diploma In Diet & Nutrition - Shaw Academy - 2010
Diploma In Weight Loss - Shaw Academy - 2011
Location
Book Clinic Appointment with Dt. Narendra Babu
301, Sai Sumukha Nest, Kothanur Village, Off Bannerghatta Road, Behind Meenakshi Temple

,

Bangalore
Get Directions
Consult Online
Text Consult
Send multiple messages/attachments. Get first response within 6 hours.
7 days validity
•
₹250 online
Consult Now
Phone Consult
Schedule for your preferred date/time
15 minutes call duration
•
₹300 online
Consult Now
Services
Submit Feedback
Submit a review for Dt. Narendra Babu
Your feedback matters!
Write a Review
Patient Review Highlights
"Very helpful"
2 reviews
"knowledgeable"
5 reviews
"Well-reasoned"
2 reviews
"Caring"
1 review
"Professional"
3 reviews
Reviews
Athervan
Jun 21, 2017
I was suffering from fever very frequently which was affecting my day to day life. Also it made me feel weak and I was not able to concentrate on my work. I thank Dr Neha for prescribing me right medication and also suggesting the perfect diet to stay healthy. She is quite knowledeable and experienced Dietician. I would surely recommend to consult her once if anyone needs diet suggestion.
Shaivi Rutvij Panchal
Mar 15, 2017
Well, his diet plan are very simple. His weekly tips are very helpful. Good in communication. We can freely and openly talk to him and share our problems with him and he really work out on it well n plan the diet as per. In one month I have lost 5kg and 21/2 inches. Looking forward for more good results. Am very thankful to have him as my dietician. Thanks, Dt.
Chinnu
May 11, 2017
I was suffering from obesity due to which I was quite worried. I consulted Dr Neha. she is one of the best Dietician in city. Thanks to her I am totally satisfied with the results of my slimming treatment. Many people gave very positive feedback for her.I also had a great experience with her and the overall treatment she provided, benefitted me to great extent.
Ajkhyat
May 19, 2017
I owe him a big thanks for making me fine again. One of my cousin's referred to Narendra Babu. The entire HealthyWE Health was spotlessly, clean. Narendra Babu is well aware about innovative techniques to treat problems. He is very professional and is a really patient listener. he gave me the best diet chart.
Kshitika
Aug 14, 2017
I was suffering from thyroid disorders. Though I was already taking homeopathy treatment but I chose to consult a dietician also. I consulted Dr NarenDra, he has a broad knowledge in this field. And I am glad that I chose to consult him as I am much better than before. He has a great knowledge in this field.
Pavanaj
Jul 30, 2017
I was in so much pain due to not being able to lose weight. the treatment was amazing, the HealthyWE clinic was so nicely made. In the past i consulted so many doctors, but nobody was able to help me , but Dr Babu has helped me immensely. His treatment suited me the best and now I am fine.
Sangir
Jun 3, 2017
I am a sports person. And I needed a perfect diet for this. So I consulted Dr NarenDra. He is quite knowledgeable dietician. He gave me a full diet plan which is must for sports nutrition.I am impressed with the way he treats his patients.
Dhruva
May 28, 2017
He is so nice that they even at odd hours one can call him in case of emergency. Over the period of time the gain weight treatment has helped me a lot. Narendra Babu guidance has helped me immensely and has helped gain confidence.
Aanya
May 17, 2017
I was unable to gain wait. I tried several remedies but nothing worked. I chose to consult Dr NarenDra, as he is one of the best dietician in the city. His treatment suited me the best. I am better than before.
Bhagwanti
Jul 25, 2017
He is very patient with all his patients. Thanks to the expert care and guidance, I feel much better than before. He did my weiight loss treatment. One of my cousin's referred to NarenDra Babu.
Feed
Shared 10 months ago • Featured Tip

Wellness Coach, Diploma In Diet & Nutrition, Diploma In Weight Loss
Dietitian/Nutritionist, Bangalore
Sugar (cane sugar) is not only a big industry but has been a part of many of our traditional foods. Somehow, today sugar has been given a tag of being an 'unhealthy' food. What we don't realize before we demonize a food the reason for it to suddenly become unhealthy. Sugar in small required amounts does not cause any health issue. What we don't realize is the amount of sugar that we are unknowingly consuming through foods like packaged cereals ,juices , health drinks , pastries, burgers and even the so called 'low fat' packaged foods marketed as healthy foods. Excessive sugar in these forms can definitely become harmful. So, rather than banning sugar from your diet, try to make better food choices.
The steps you can take to reduce sugar intake in a week are -
1. Stay hydrated and avoid health drinks and packaged juices - Replace so-called health drinks and packaged juices with fresh drinks like lime water, coconut water, herbal teas and home-made fruit drinks like raw mango juice / aam panah and Water. The natural electrolytes will stop any craving for excessive sugar laden foods.
2. Limit caffeine intake - Drinking coffee in the morning causes caffeine kick which spikes the energy levels in the body. As soon as this spike wears off, there is an intense sugar craving in the body.

3. Eat more complex carbohydrates -
Increasing consumption of complex carbohydrates such as whole grains and yams helps in stabilizing blood sugar levels in the body. This happens as they are digested slowly and help in controlling sugar cravings.
4. Restrict salt intake -
Excessive salt consumption can increase cravings for sugary foods. Eating too much salt can cause the body to balance out the flavors thus leading to increased sugar cravings.
5. Exercise -
Exercise causes perspiration in the body which helps in flushing out the salt and making the body
alkaline
thus reducing sugar cravings.
6. Limit processed food intake -
Eating naturally occurring foods such as grains and fruits are healthier than eating packaged foods. Packaged foods generally contain both added sugar and salt which tend to increase sugar cravings and promotes weight gain. In case you have a concern or query you can always
consult an expert
& get answers to your questions!
5351
people found this helpful
Shared 11 months ago • Featured Tip

Wellness Coach, Diploma In Diet & Nutrition, Diploma In Weight Loss
Dietitian/Nutritionist, Bangalore
Body composition is never the same for two individuals with the same body weight and of the same sex. It is vital to view your weight loss in light of your body composition. Since muscle occupies less space in your body than fat, leanness is determined by one's body composition and weight. The term body composition refers to the percentage of bone, fat, muscle and water content in your body.
Irrespective of the body composition you may have, if you're planning to lose weight naturally, having fibrous foods can help you to achieve that optimal body weight. The study suggests that people who have fiber in their diet tend to have healthy body weight. It provides your stomach with a full feeling and stimulates brain receptors to stop eating without adding any extra calories.
What is fiber?
Fiber is basically carbohydrate present in plant foods such as whole grains, fruits, and vegetables. In comparison to other forms of carbohydrates, fiber is not easily digested by the body. As a consequence, it passes quickly through your digestive tract without increasing your blood sugar levels. Additionally, it is the soluble fiber that absorbs water to form a type of gel inside your stomach, leading to a slowdown in the absorption of glucose. Lower levels of blood sugar indicate lower insulin levels, which significantly reduces the chances of your body storing fat.

According to experts, women below 50 years of age should have about 25 grams of fiber every day, and men should have about 38 grams. So, here are some of the high fiber foods that you need to include in your diet:
Split peas: contains 16.3 grams of fiber per cup
Black beans: contains 15 grams of fiber per cup
Lentils: contains 15.6 grams of fiber per cup
Broccoli: contains 5.1 grams of fiber per cup
Peas: contains 8.8 grams of fiber per cup
Raspberries: contains 8 grams of fiber per cup
Blackberries: contains 7.6 grams of fiber per cup
In case you have a concern or query you can always consult an expert & get answers to your questions!
5740
people found this helpful
Shared 1 year ago • Featured Tip

Wellness Coach, Diploma In Diet & Nutrition, Diploma In Weight Loss
Dietitian/Nutritionist, Bangalore
Bananas are your friends, truly!
Bananas as against the age old myth can really help in your weight loss process. A medium sized banana has a number of healthy nutrients that can help you in losing weight. A 100gm banana has about 90 calories, 3 gm of fiber and 23 gm of carbohydrates. It is a filling and satiating snack and can really give you a good dose of nutrients in minimum calories. Coming to the reasons that make this fruit an ideal weight loss food option, here are a few reasons:
Boosts your body's metabolic rate while controlling your appetite: Unripe bananas contain a form of starch known as resistant starch that slows down the digestion process. It works by feeding the healthy bacteria in your gut, causing oxidation of the fat tissues and suppression of your hunger pangs. According to findings published in a study, if you replace 5% of your carbohydrate requirement with a food rich in resistant starch, it can result in about 30% of fat burning post your meal.
Rids you of your bloating complaints: Since this fruit contains a good amount of potassium, it can help in diminishing water retention, thereby reducing the instances of belly bloat.
Forms the bulk of your fiber intake: Being a good source of fiber, having bananas every day can help in improving your digestion and subsequently aid in weight loss. Since fiber can't be digested by the body, it helps you to meet the bulk of your food requirements, which makes you fell fuller for a longer time and reduces your chances of overeating.
Is a fuel for your body: Bananas are considered to be the best source of energy before and after a workout. They provide your body with all the nutrients it requires. They are rich in easily digestible natural sugar that provides your body with optimal energy. They are also a rich source of potassium, making them perfect for warding off dizziness and muscle cramps that sometimes accompany a post-workout. Starting your day with a banana can reduce your sweet cravings in the later half of the day.
In case you have a concern or query you can always consult an expert & get answers to your questions!
5774
people found this helpful
Shared 1 year ago • Featured Tip

Wellness Coach, Diploma In Diet & Nutrition, Diploma In Weight Loss
Dietitian/Nutritionist, Bangalore
Diet is an important part of any person's life as food that goes in your body is what replenishes the resources lost in a day's work. The wrong kind of food will have adverse effects on the body in all sorts of ways, and that holds especially true for nursing mothers.
A mother, after carrying a baby to a full term, has to go through many hormonal and physical changes, which can be very stressful. After childbirth comes one of the other most important phases i.e. nursing and it is important to ensure that the mother gets proper nutrition during this phase. This is because it is the mother's milk that provides the baby with the required nutrients for growth as well as to build and immune system, which is why it is very important for a nursing mother to have a proper diet.
Let's look at some of the food items that should be consumed during this time:
Fresh fruits and vegetables - These are important during the nursing period for the mother as she needs to supplement important minerals in her body such as calcium and iron. Green, leafy vegetables are a must.
Dairy products low in fat - As the mother's body produces milk, certain minerals get drained quicker than others and a direct supplement for them would be dairy products. However, it is important to ensure that their fat content is low as this can add cholesterol and thus, may adversely affect the health of the mother.
Lean meats - Lean meats are a great source of protein that can supplement many of the minerals and nutrients. However, rich meat-based foods and heavy red meat should be avoided. Chicken in roasted form or tikka form is also healthy proteins that can be consumed 2 - 3 times a week. Fish, especially Salmon fish, is also a healthy and rich source of omega-3 as well as high in protein.
Legumes - Legumes are a great source of iron, which is an extremely important mineral for a nursing mother. This is also an alternative for vegetarians. Legumes are not only a rich source of iron, they are also high in protein and helps the mother to stay fit and energetic to be able to take on the additional responsibility of her new-born baby. If you wish to discuss any specific problem, you can consult a dietitian-nutritionist.
5330
people found this helpful
Shared 1 year ago • Featured Tip

Wellness Coach, Diploma In Diet & Nutrition, Diploma In Weight Loss
Dietitian/Nutritionist, Bangalore
With the advancement in nutritional science, researchers have realised that lesser gap between meals means lesser-stored fat which in turn also helps to control blood sugar, boost metabolism and aids in weight management. After three hours of a meal our blood sugar starts falling and after four hours the digestion is complete. After 5 hours we are ready to gobble up whatever comes in our way as the body is looking for a way to refuel. This may lead to consuming high-calorie food.
Eating at regular intervals can save you from binging, keep your blood sugar level stable and help you stay energised. Also, digestion itself is work for the body and the activity leads to burning calories. However, one needs to be careful and not consume very high-calorie meals as that would increase the risk of chronic diseases.

there cannot be a set number of meals prescribed for everyone.
It depends on when a person feels hungry and how that person would like to deal with it. But you need to understand your body's need for replenishment and provide the nourishment it requires. Hence, according to your body's requirement you should have small meals at short intervals which could range from six to eight in a day. If you wish to discuss about any specific problem, you can consult a
Dietitian/Nutritionist
.
6012
people found this helpful
Shared 1 year ago • Featured Tip

Wellness Coach, Diploma In Diet & Nutrition, Diploma In Weight Loss
Dietitian/Nutritionist, Bangalore
Do you love to eat up the whole fruit? Or, is it the freshly crushed juice that appeals to you more. Both as you know are healthy options. However, is there really a difference between the nutritional value of the two, if it involves the same fruit?
The answer is a big 'Yes'.
While freshly squeezed fruit juice is a healthy addition to your daily diet, it cannot replace eating whole fruits (or vegetables). In the choice between juicing and eating whole fruits, though juicing has its advantages, the latter offers more nutrition. Here's why.
Advantage: Juicing is convenient
The convenience of gulping down a glass of juice versus eating a whole fruit is one of the biggest advantages of juicing. However, this counts as a convenience only if you aren't making the juice and cleaning the juicer yourself. When you have to make your own juice, it probably would be easier to simply cut and eat the fruit.
Advantage: Juicing makes it easier for the body to absorb nutrients
Juicing is said to make absorbing nutrients easier for people with digestive diseases such as inflammatory bowel diseases. This is because the process of juicing removes fibers thus giving the digestive system less work to do. Another advantage is eating a whole fruit fills you up more than drinking a glass of juice. This allows you to take in higher amounts of vitamins, minerals, enzymes etc. However, this theory has not been proved.
Disadvantage: Juicing removes fiber
Though the removal of fiber makes it easier for the body to digest fruit juice, this loss of fiber is actually a disadvantage for people with a healthy digestive system. Since the digestive system does not have to work on digesting fibers in juice, the body uses fewer calories in the process. Lesser calories burnt imply lesser weight loss. Since juices are digested faster than whole fruits, hunger is satisfied for shorter periods of time leading to an increased appetite.
Disadvantage: Juicing removes flavonoids
Along with a loss of fiber, flavonoids found in the skin and fruit pulp are also lost in the process of juicing. Flavonoids have been linked to longevity and are best known for their antioxidants and anti-inflammatory properties that help prevent a number of cardiovascular diseases. In citrus fruits, the whole fruit is said to have five times the flavonoids as a glass of juice made from them.
To fuse the convenience of juice and the healthiness as whole fruit, use a blender instead of a juicer. This way, you don't lose any fruit pulp and can enjoy a tasty glass of juice. If you wish to discuss about any specific problem, you can consult a Dietitian/Nutritionist.
8138
people found this helpful
Shared 1 year ago • Featured Tip

Wellness Coach, Diploma In Diet & Nutrition, Diploma In Weight Loss
Dietitian/Nutritionist, Bangalore
As the mercury levels soar higher, it is time to get creative to keep yourself cool this summer. To keep yourself hydrated and active, you can include fresh seasonal fruits in your daily diet. Here are some nutritious and refreshing fruits that help you in fighting the effects of the hot summer and health problems that accompany them:
5044
people found this helpful
Shared 1 year ago • Featured Tip

Wellness Coach, Diploma In Diet & Nutrition, Diploma In Weight Loss
Dietitian/Nutritionist, Bangalore
The mere thought of biting into a chilled watermelon or sipping chilled watermelon juice during summer is a refreshing thought. What many do not readily realise is that not just they are not just a refresher, but they are also loaded with multiple health benefits. Another surprising fact is that they have been in use since 5000 years ago and are referred to in ancient literature. There are about 300 varieties and are easily available during summer.
Many may think that watermelon is loaded with water. However, there are also multiple compounds including vitamins and minerals; vitamins C, A, B1, B5, and B6; minerals like potassium and magnesium, and compounds like carotenoids and lycopene. These have multiple benefits on the health and so watermelon can be consumed without any second thought in abundance.
Read on to know some of the wonders of this melon.
Hydration: One of the best remedies to avoid the ill effects of summer is to improve hydration levels, and there could be no better way to do this than with watermelon (eat it or drink it!) It is 92% water, and therefore leaves you refreshed and rejuvenated.
Heart health: Lycopene helps reduce cholesterol, reduce thickening of artery walls, and reduces oxidative stress. The various minerals and vitamins also add to the heart health qualities of watermelon. The citrulline in it also increases nitric oxide level in the body, which expands or dilates blood vessels and improves blood pressure.
Anti-inflammatory benefits: The lycopene and Vitamin C reduce the levels of C-reactive protein which are responsible for inflammation. The antioxidant levels also lower inflammation, thereby reducing the onset of degenerative diseases like Alzheimer's.
Eye health: Watermelons, through their anti-inflammatory effects, reduce the onset of age-related macular degeneration. Those who already have it can also see the delayed progression of the condition, thereby prolonging vision loss.
Muscle soreness: Those who have muscle soreness should reach out for a slice of watermelon to get instant relief from this soreness. Watermelon also improves exercise endurance and performance, and the added benefit on the heart also improves exercise tolerance.
Skin and hair benefits: These benefits come from multiple sources in the melon. The vitamin A helps improve skin regeneration, vitamin C helps collagen formation and improved skin tone. Lycopene and beta-carotene help control the damage caused by sun exposure and pigmentation.
Digestive benefits: The very nature of watermelon almost completely water and high fibre directly benefits the stomach. It cleanses the stomach and promotes bowel movement. Not just the red portion, even the rind and seeds are beneficial as there is a lot of citrulline and chlorophyll which are also healthy. If you wish to discuss about any specific problem, you can consult a dietitian-nutritionist.
10228
people found this helpful
Shared 1 year ago • Featured Tip

Wellness Coach, Diploma In Diet & Nutrition, Diploma In Weight Loss
Dietitian/Nutritionist, Bangalore
Summer is the best season to lose weight. It's warm outside and you can indulge in light aerobic exercises like swimming and walking at your will. Choose from nature's basket of healthy, low-fat and low-calorie summer fruits and vegetables to lose weight easily. So when the hunger bug strikes, you can snack on low carb foods, which help you lose weight fast.

Still not convinced? Read on to understand why you should plan to chuck the extra kilos during summers.
Hot summer weather suppresses your appetite: Sunlight may help weight loss in summer season by increasing serotonin levels. That's one way doctors treat the depression of seasonal affective disorder. Increased levels of serotonin reduce some people's need to eat, especially if the cravings are for comfort foods. In a 2013 study, people who worked out in a hot environment (86° F) ate less afterward than those who exercised in a cooler setting (50° F). This suggests that sweltering temperatures during summer may, in fact, reduce your desire to eat—even after you've done a tough workout.
Its easier to eat better when it's scorching hot outside: It's easier to eat better in summer because there's an abundance of seasonal, fat-burning foods that are relatively low-priced. Summer foods such as Lady finger (an important source of vitamin B6 and folic acid), cucumbers (a good source of silica, which is good for the skin), peaches, (a good source of fiber), asparagus and broccoli (which are full of hunger-satisfying protein), are all readily available. These foods not only promote a healthy digestive tract but are a key for weight loss in summers. Hence include these local produce in your weight loss diet plan.
Choice of delicious low-carb fruits and veggies: Summer comes with an abundance of seasonal, nutritious and fat-burning fruits and vegetables like cucumbers, peaches, asparagus, broccoli and water melon to name a few. Health professionals say that these low-calorie food items should make up about 50% of your diet, especially if you're trying to lose weight. If you make half of your plate or half of all your meals a fruit or a vegetable, you straightaway promote weight loss as both fruits and vegetables are naturally very low in calories and contain loads of water. Eating limited amounts of whole grains and having more lean proteins in the form of fish, eggs and chicken in moderation, helps you cut down on high calorie foods and fastens weight loss. A low carb diet has been shown to help people lose more weight in a shorter period of time as compared to low-calorie or low-fat diets; so concentrate on low carb foods.
Water becomes ultra-attractive: In summers, we tend to drink more water than any other season and this wonder drink is a big friend of weight loss. Studies show that drinking water before meals helps you to lose weight as it makes you feel full.
Mood swings are out of picture in summers: We know women and men both binge eat when they are low or depressed. Studies have shown that 27% people with seasonal affective disorder (SAD) binge eat during winters. Almost 90% of these have severe cravings for carbs that makes one fat, especially when it's cold outside.
Summer makes exercise and weight loss easy: All you have to do is to ensure that you choose indoor exercise programs like indoor gymming, swimming etc. to beat the heat.
Summer is a great time to try and lose weight, but remember to not let yourself go and pile on the kilos during the long winter months. If you wish to discuss about any specific problem, you can consult a dietitian-nutritionist.
5640
people found this helpful
View All Feed
Near By Doctors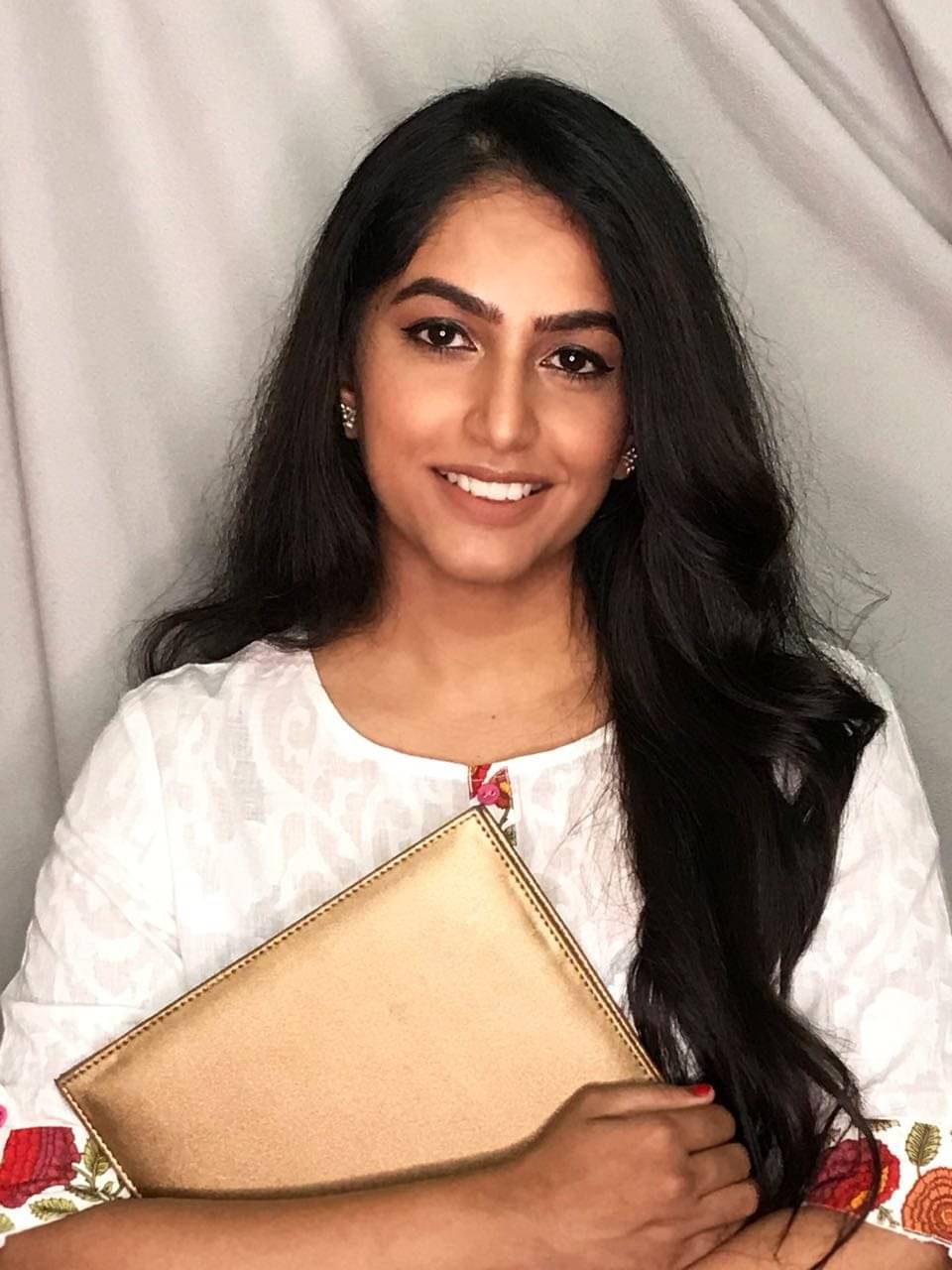 MSc - Dietetics and Applied Nutrition
Dietitian/Nutritionist
Qua Nutrition - Koramangala,
Book Appointment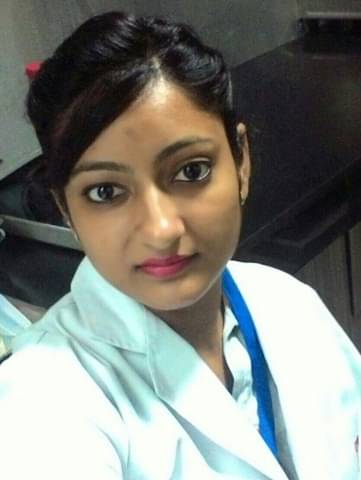 M.Sc - Dietitics / Nutrition, Diploma in Food & Nutrition & Diabetic Educator , B.Sc. - Home Science
Dietitian/Nutritionist
LifeSpan Diabetic & Cardio Metabolic Clinic,
Book Appointment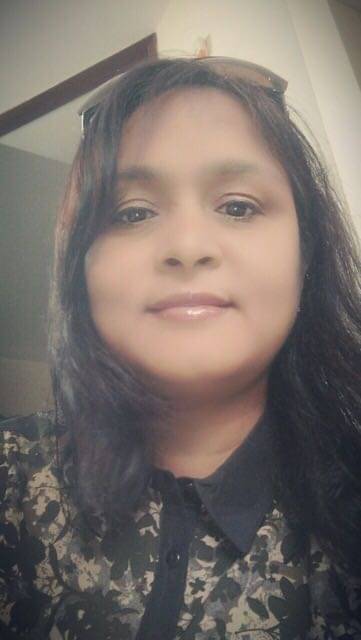 DDPHN, M.Sc - Food & Nutrition
Dietitian/Nutritionist
SEHLH - Sangeeta's Eat Healthy Live Healthy,
Book Appointment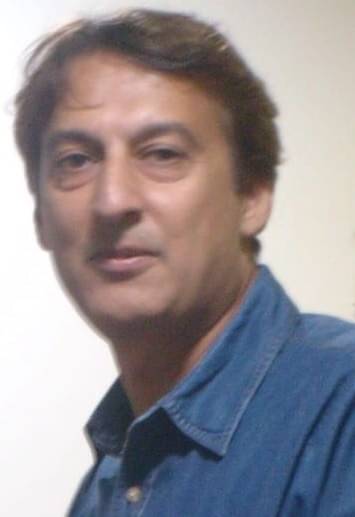 Diploma in Clinical Nutrition, Certified Diabetes Educator, Diploma in Sport & Exercise Nutrition, Diploma in Human Nutrition, Lifestyle Medicine, BSC IN LIFE SCIENCES
Dietitian/Nutritionist
nutriCONSULT (a unit of BellyBrn.com),
Book Appointment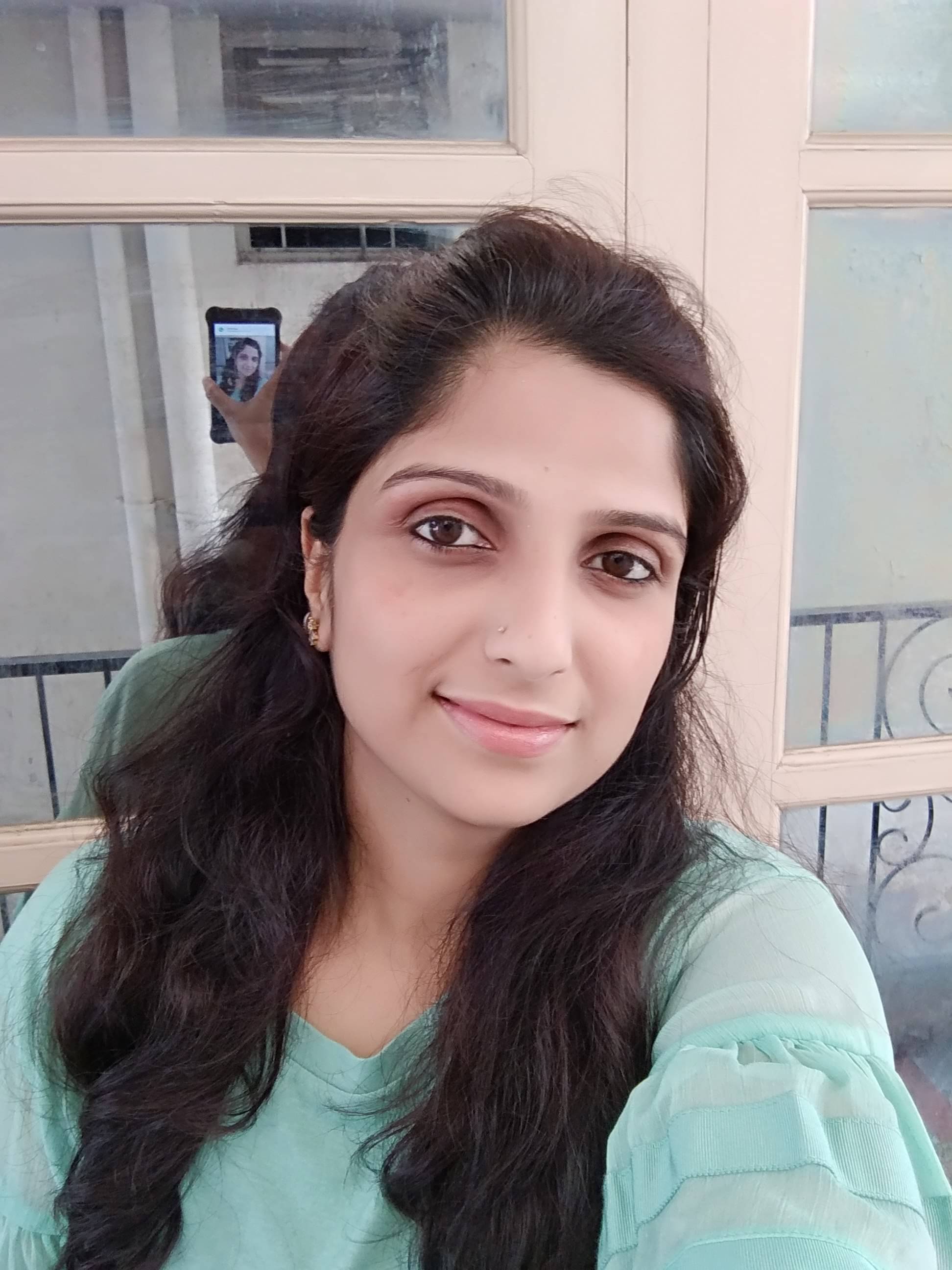 Ph.D Food and Nutrition , MSc - Dietitics/Nutrition
Dietitian/Nutritionist
Book Appointment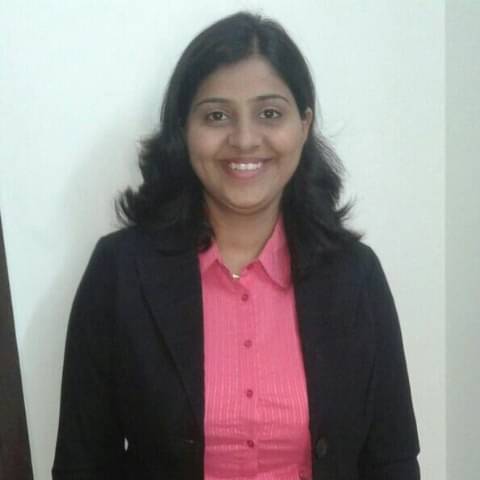 Bachelor of Ayurveda, Medicine & Surgery (BAMS), M.Sc - Dietitics/Nutrition
Dietitian/Nutritionist
Book Appointment