Personal Statement
Karthik Netralaya is NABH accredited. We are committed to offer the best possible services, safe and tested technology coupled with genuine concern for each of our patients. All the staf...
...more
Karthik Netralaya is NABH accredited. We are committed to offer the best possible services, safe and tested technology coupled with genuine concern for each of our patients. All the staff here are dedicated to offer genuine eye care with best of their abilities and utmost attention.
More about Dr. Ravindra M.S.
Dr. Ravindra is one of the most respected and renowned Doctors in the field of Ophthalmology. He brings with him a great amount of experience. He is the Chairman & Medical Director of Karthik Netralaya, Bangalore. He has done his MD - Ophthalmology from the prestigious AII India Institute of Medical Sciences (AIIMS). Senior Fellow in Retina & Vitreous (Sankara Nethralaya), Fellow in Cornea & External Eye Disease (University of Rochester, USA), Fellow Contact lens Foundation.
Info
Education
MBBS - Bangalore Medical College & Research Institute Bangalore - 1975
MD - Ophthalmology - All India Institute of Medical Sciences, New Delhi - 1978
Fellowship in Vitreo Retina - Sankara Nethralaya - 1981
Fellowship in Cornea - University of Rochester, USA - 1986
Languages spoken
English
Kannada
Hindi
Telugu
Tamil
Awards and Recognitions
Dr. Jatin Shah award for excellence
Miss Smitha Albal Oration Award
Kempegowda award
...more
Dr.P.N.Srinivasa Rao Memorial Oration Award
Trinity Vaidya Ratna Award
IIRS Gold medal award
'Netra Vaidya Ratna' by Dr. Sri Sri Sri Shivakumar Mahaswamigalu
Karnataka Shreshta Manava RathnaShree award
Prof Lahane Oration lecture award
Dr. Subbarao Endowment Prize
Prof. T. Gopinath Menon Gold Medal Oration award
Dr.M.M.Joshi Oration Award
Dr.Sinha oration award
Dr.Vinod Arora Oration Award
Dr. Rustum Ranji Oration award
'Distinguished International Service Award' 28th Asia-Pacific Academy of Ophthalmology Congress
Akoin-Dr.Satanshu Mathur oration award
Professional Memberships
All India Ophthalmological Society
Karnataka Ophthalmic Society
Bangalore Ophthalmic Society
Location
Book Clinic Appointment with Dr. Ravindra M.S.

No.89, 6th Cross Road, 7th Cross, NR Colony, Ashok Nagar

,

Bangalore
Get Directions





+11









Consult Online
Text Consult
Send multiple messages/attachments. Get first response within 6 hours.
7 days validity
•
₹300 online
Consult Now
Phone Consult
Schedule for your preferred date/time
15 minutes call duration
•
₹500 online
Consult Now
Video Consult
Schedule for your preferred date/time
15 minutes call duration
•
₹700 online
Consult Now
Services
Submit Feedback
Submit a review for Dr. Ravindra M.S.
Your feedback matters!
Write a Review
Patient Review Highlights
"Well-reasoned"
1 review
"Very helpful"
4 reviews
"Practical"
1 review
"Sensible"
2 reviews
Reviews
Mahesh Goyal
May 19, 2017
I found the answers provided by the Dr. Ravindra M.S. to be very helpful. Sir, you are the one who has favoured my doctor. Mostly all others have advised to do the surgury at the earlliest. I wants to upload full correspondence for further opinion. Kindly advise.
Vandhana
Mar 27, 2018
I found the answers provided by the Dr. Ravindra M.S. to be sensible. Sensible one
Jairam Raghunatha Rao
Dec 15, 2018
Good
Feed
MBBS, MD - Ophthalmology, Fellowship in Vitreo Retina, Fellowship in Cornea
Ophthalmologist, Bangalore
Eyes are very important organs as they provide you with the ability to process visual detail and detect light. However, because your eyes are exposed to harsh climate and pollutants, they can get spoilt. Here are a few basic tips you can follow to take care of your eyes:
Eat healthy: It is important to eat healthy in order to maintain healthy eyes. Medical practitioners believe that vitamins have anti oxidants which slow down age related problems in the eye. You should be eating foods rich in Vitamin A, C and E, Zinc rich foods and foods with folic acid. Food items such as carrots, lettuce, spinach and kale can help in keeping your eyes healthy for longer.
Wear dark sunglasses: Every time your eyes are exposed to the sun, they have to tolerate the harmful UV-A and UV-B rays. The ultraviolet rays can prove to be very damaging for your eyes as they affect the optic nerve. Hence, you should always wear dark coloured sunglasses in the sun to protect your eyes.
Take breaks: Staring at a computer screen or a mobile screen all day can prove to be very harmful to your eyes. According to a study, when you stare a screen for too long, you blink lesser. This can lead to dry eyes.
Get required rest: It is important to rest your eyes and free them of the strain they endure daily. Hence, you should aim to get at least 6-8 hours of sleep time daily to give them the required rest time.
Quit smoking: Smoking cigarettes can be harmful for your eyes as it increases chances of macular degeneration and cataracts. Smoking also increases chances of optic nerve damage as it impairs blood circulation to the eyes.
4537
people found this helpful
MBBS, MD - Ophthalmology, Fellowship in Vitreo Retina, Fellowship in Cornea
Ophthalmologist, Bangalore
Glaucoma is a group of diseases that causes damage to your eye's optic nerve and gets worse over time. The optic nerve is a bundle of millions of nerve fibres which carry visual impulse from the retina at the back of eye to the brain. The increased Eye pressure, called intraocular pressure, can damage the optic nerve and fasten the natural nerve fibre loss. Since nerve cells can't regenerate this damage is permanent and irreversible.
Without treatment, glaucoma can cause total permanent blindness within a few years. Because most people with glaucoma have no early symptoms or pain from this increased pressure, it is important to see your eye doctor regularly so that glaucoma can be diagnosed early and treated before significant functional visual loss occurs.
If you are over age 40 and have a family history of glaucoma, you should have a complete eye exam with an eye doctor every one to two years. If you have any risk factors, you may need to visit your eye doctor more frequently.
What Are the Symptoms of Glaucoma?
For most people, there are usually few or no symptoms of glaucoma. The first sign of glaucoma is often the loss of peripheral or side vision, which can go unnoticed until late in the disease. This is why glaucoma is often called the "Sneak Thief of Vision" or "Silent Thief of Eye Sight".
If you have any of the following symptoms, seek immediate medical care:
Seeing halos around lights
Vision loss
Redness in the eye
Eye that looks hazy (particularly in infants)
Pain in the eye
Narrowing of vision (tunnel vision)
Risk Factors
There are several risk factors, which may lead to glaucoma, such as
Age of the individual
Ethnicity- African, Caribbean, Hispanics and Asians are at higher risk
Increased eye pressure or IOP History of glaucoma in family or relatives
Previous eye injuries
Use of steroids- as injections, tablets, eye or ear drops or ointments or protein supplements for muscle building in gyms or inhalers
Previous history of anemia
Individuals conditions affecting blood flow like hypertension, diabetes or high blood sugar, migraine etc are also at risk.
Treatment-
The treatment for glaucoma relies on the nature and seriousness of every case. Generally, glaucoma cannot be totally cured, but it can be controlled. Eye drops, pills, laser strategies, and means of surgery are utilized to maintain and prevent further harm from happening. Talk to your eye doctor to find out if you are at risk of developing glaucoma.
Please remember, any one can have Glaucoma, without knowing about it! It runs in family, so if any of your relative has Glaucoma, please get yourselves checked. Use the drops as prescribed. Dont alter them on your own! Periodic Visual field analysis as well as Optic nerve assessment by OCT is essential, as vision lost can only be detected by them. This vision loss is permanent and cannot be restored back by any means.
4236
people found this helpful
MBBS, MD - Ophthalmology, Fellowship in Vitreo Retina, Fellowship in Cornea
Ophthalmologist, Bangalore
Myopia is also known by the name of nearsightedness. It is one of the most common refractive disorders of the eye. Over the years, it has become more prevalent. According to a recent study conducted by the National Eye Institute (NEI), myopia has grown more prevalent from 25 percent in 1972 to around 40% percent in 2004 in United States.
The exact cause of the prevalence of this disorder in USA is not known. However, many doctors are of the opinion that eye fatigue due to overuse of computers can be the primary reason behind the spread of this disorder. It could also be affected by genetical links.
Myopia Symptoms And Signs:
It is time to take care of your eyes if you have difficulty in reading the sign boards on road or seeing objects from a distance. This could be a sign for myopia if you are able to see things clearly from a closer distance. There are several symptoms of myopia, including strain on eyes, headaches and squinting. If these signs don't vanish after wearing lenses or spectacles, you must visit your ophthalmologist.
What are the factors that cause Myopia or Nearsightedness?
It occurs at a time when the eyeball of the patient is too long. The lens of the patient will be too long as compared to the focusing power of the cornea or the eye lens. This condition leads to the focusing of light rays at a point in front of the retina. The rays don't focus directly on the retina's surface. Myopia can also be caused if the lens of the eye is too curved. Myopia can also be caused due to a combination of factors. The problem may start from childhood. You are also at the risk of developing the problem if your parents have had the problem.
Myopia Treatment:
Myopia is not a rare disorder of the eye. People living with myopia have several options of its treatment. It can be rectified or corrected with the help of spectacles and contact lenses. It can also be corrected by refractive surgery. The kind of treatment to be chosen depends upon the degree of your myopia. You will be asked to wear lenses or spectacles for a prescribed amount of time, depending upon the degree of your disorder.
If you are suffering from myopia, the doctor will prescribe you to wear spectacles or lenses of a certain power that will be preceded by a minus (-) sign. In case you have a concern or query you can always consult an expert & get answers to your questions!
4385
people found this helpful
MBBS, MD - Ophthalmology, Fellowship in Vitreo Retina, Fellowship in Cornea
Ophthalmologist, Bangalore
Macular Degeneration is an age-related macular degeneration incurable eye disease, which might result in blurred vision or no vision in the centre of the vision field, which might lead to visual distortions, reduced central vision, decreased intensity of the colours and can make it difficult for the patient to recognize faces, read, drive and to perform other activities.
Types of Macular Degeneration
1. Dry Macular Degeneration: It is characterized by the presence of drusen and thinning of macula because of a breakdown or thinning of the layer of retinal pigment epithelial cells in the macula.
2. Wet macular degeneration: In this type of AMD, there is an excessive growth of blood vessels, which causes bleeding, leakage, as well as scaring under the retina, which results in a rapid and severe loss of the central vision and might become permanent if not treated.
Causes of Age-related Macular Degeneration:
This is caused due to a problem related to the part of eye known as Macula, which is a spot at the centre of the retina of the eye. The focus point of the incoming ray of light is on Macula, which is responsible for see the things direct in front of us, especially reading and writing.
Age: As the age increases, the probability of developing Age-related Macular Degeneration also increases significantly. The degree of the macular degeneration might vary person to person, but ageing is a major cause of suffering from age-related macular degeneration.
Smoking: Smoking increases the chances of developing the disease in comparison to someone who does not smoke. The longer you have smoked, the more are the chances of developing it.
Family History: The risk of developing the Age-related Macular Degeneration increases if it runs in your family, i.e. if your parents and siblings are suffering from it, then your chances of developing it are quite high as compared to the ones who do not have any family history.
Obesity: The obese people have the higher chances of developing Age-related Macular Degeneration.
Alcohol: Higher alcohol consumption also puts you at the risk of AMD, which is why one should always take alcohol in limited quantity only.
Sunlight: As going out in sunlight without sunscreen is harmful to your skin, the same is harmful to your eyes for longer duration, and one should always wear UV-absorbing sunglasses to protect his eyes from AMD.
Ethnicity: The white and Chinese are more prone to developing AMD as compared to the black people.
Cardiovascular disease: the persons who have suffered diseases that affect the heart and other blood vessel are at higher risk of macular degeneration.
Treatment of Age-related Macular Degeneration
1. Anti-VEGF Drugs: The dry macular degeneration cannot be cured while the wet macular degeneration can be stabilized and maintained with a number of medical treatments to be injected into the eye, such as Lucentis, Avastin and Eylea. These are not long procedures and continued monitoring of the vision to maintain or improve the vision.
2. Laser photocoagulation: It consists of a concentrated beam of high energy thermal light that is directed towards the retina to obliterate and seal leaking blood vessels.
In case you have a concern or query you can always consult an expert & get answers to your questions!
4319
people found this helpful
MBBS, MD - Ophthalmology, Fellowship in Vitreo Retina, Fellowship in Cornea
Ophthalmologist, Bangalore
Cataracts are a common eye problem experienced by the elderly. In some cases, babies may also be born with cataract as a congenital defect or it may develop as a result of conditions such as diabetes. Cataracts can affect one or both eyes and is characterized by the clouding of the lens in the eye. This can make it difficult to see clearly and if not treated in time can lead to blindness.
Common symptoms of cataract include:
Blurred vision
Changes in the perception of colour
Increased sensitivity to glares
Double vision
An eye examination is the first step to diagnosing cataracts. To confirm a diagnosis the doctor will also dilate the pupil to check the lens. Most cataracts can be easily treated with surgery. This surgery involves the separation of the cataract from the lens and its removal after which an intraocular lens implant is placed in the eye. In cases where this cannot be used, corrective contact lenses or glasses will need to be used. One of the most popular methods of cataract surgery is known as phaco surgery or phacoemulsification.
This surgery involves making two, small incisions on the eye where the cornea meets the sclera. This is then used to create a circular opening in the lens through which a probe is inserted into the eye. Sound waves or laser is then used to break the cataract into small pieces. This is then removed from the eyes and an intraocular lens implant is put in its place. Stitches are rarely required for this surgery and it is usually performed as an outpatient procedure while the patient is under local anaesthesia. When treating cataract, both eyes are usually not addressed simultaneously.
This surgery is usually pain free. The operated eye may be bandaged overnight and the patient will be given a protective eye shield to be worn for a week. The doctor will ask you to get a check up 2-3 days after the surgery where they can evaluate the clarity of the lens, overall health of the eye, eye pressure and visual acuity.
Cataract surgery is generally considered to be a safe surgery but like any other surgery there are risks involved. Some of the possible complications of this type of surgery include:
Pain and redness of the eye
Vision problems
Swelling of the eye
Discharge from the eye
Flashes or floaters in the patient's vision
In case you have a concern or query you can always consult an expert & get answers to your questions!
3931
people found this helpful
MBBS, MD - Ophthalmology, Fellowship in Vitreo Retina, Fellowship in Cornea
Ophthalmologist, Bangalore
High blood pressure can lead to hypertension, which is known to cause a variety of debilitating side effects or symptoms in the life of the patient. It can also lead to a number of related ailments which can affect the various organs of the body. The eyes are one of the organs that are most susceptible to this kind of spike in the body's blood pressure. Let us learn more about the connection between the two.
Retina: When high blood pressure goes untreated for a prolonged period, it can easily start to affect the blood vessels that can be found in the retina. The retina is the third or the inner most layer of the eye which is sensitive towards light and usually helps in refraction. This is where the light reaches so that one can focus clearly on an image. When the blood pressure of the patient stays high for a prolonged basis, there is significant pressure on the blood vessels in this part of the eye which can lead to an eye disease known as hypertensive retinopathy.
Symptoms: Symptoms of this eye disease include lack of clarity and focus when the eye comes to rest on an object, as well as headaches and other vision problems that typically spring from eye strain that one will go through while trying to focus even harder. It may be seen that the symptoms do not appear in the very early stages of this disease.
Diagnosis: The diagnosis of the condition is usually done by an ophthalmologist who will use an ophthalmoscope in order to project light towards the specific part of the eye so that the back of the eyeballs can be examined. The signs that the doctor will look for during the examination include narrowing of the blood vessels in this part of the eye, inflammation of the macula which is the central portion of the retina, and bleeding in the back of the eye. Also, the doctor will check for spots in the retina with the help of cotton swabs and exudates.
Treatment: The best and only way of treating this condition is by keeping one's blood pressure in control with the help of medication prescribed by the doctor.
Prevention: There are many ways of preventing the onset of this disease, including losing weight so that there is less pressure on the body. Also, one must stick to a healthy diet and exercise regularly after taking recommendations on the appropriate exercises from the doctor. Additionally, it is also important to see a doctor on a regular basis so that there is constant monitoring and regulation of the medicines and the blood pressure. In case you have a concern or query you can always consult an expert & get answers to your questions!
4054
people found this helpful
MBBS, MD - Ophthalmology, Fellowship in Vitreo Retina, Fellowship in Cornea
Ophthalmologist, Bangalore
Bloodshot eyes indicate the reddening of the eye vessels. They can cause irritation and make the eye swollen. The condition may arise due to allergies, eye infections, allergies, fatigue and other illness of the eye. It does not signify a disease but indicates an eye condition which might have caused the eye to redden. Bloodshot eyes can be encountered in one or both the eyes.
Causes of Bloodshot Eyes:
One of the frequent causes of bloodshot eyes is irritants such as dry air, pollen, pet dander, dust and UV rays of the sun. Shortage of sleep also tends to make the eyes red. Inflammations of the eye can also make them red giving a bloodshot appearance. It can even happen with people who wear contact lens for more than 16 hours without soaking it in the disinfectant. At times excessive dryness can make the eyes red. Some other reasons for the eye to become red include conjunctivitis, blepharitis, glaucoma and corneal ulcer. Another concerning reason of bloodshot eyes is a subconjunctival haemorrhage. While the latter is not dangerous in nature, it can cause significant trouble if proper care is not taken on time.
Symptoms of Red Eyes:
Some of the common signs of bloodshot eyes include watery eyes, foreign sensation, burning feeling, dermatitis, falling of eye lashes, light sensitivity, swollen eyelid, itching of the eye and feeling of irritation of the eye.
The Complications Involved:
In most of the cases, bloodshot eyes do not imply serious complications. In case it happens from conjunctivitis, a person may not be able to go to work, wear cosmetics and come in public places since it is a communicable disease. If bloodshot eyes arise from a serious condition such as glaucoma and trauma, some of the possible complications may involve the following:
Eye scarring

Vision loss due to complete blindness

Spreading of the existing condition to other persons

Eye loss in severe cases
Preventive Measures:
Bloodshot eyes might arise from an array of reasons. While it cannot be totally dodged, some general preventive measures can ensure that such a condition does not arise:
Keeping hands clean by thoroughly washing them with liquid soap

Not sharing personal belongings such as washcloths, linen, and cosmetics

Get immediate medical attention in case of any eye injuries

Stay away from an environment that is full of allergens

Staying away from people who are suffering from infectious eye diseases such as conjunctivitis

Taking a shower immediately after getting in touch with an infected person suffering from conjunctivitis

Wearing eye glasses in a dusty environment
In case you have a concern or query you can always consult an expert & get answers to your questions!
3998
people found this helpful
MBBS, MD - Ophthalmology, Fellowship in Vitreo Retina, Fellowship in Cornea
Ophthalmologist, Bangalore
Ever noticed spots or strands that 'float' into your line of vision. These are known as floaters. In most cases, they do not affect your vision, but can cause a lot of discomfort. Thus, in most cases they do not require treatment unless they affect your vision significantly. Floaters are more likely to stand out when looking at bright objects or something like a clear blue sky. Moving your eyes can shift the fluid in your eyes and move these floaters out of your line of sight.
Dust particles entering and irritating the eye should not be confused with floaters. Floaters can be described as flecks of a protein called collagen. These flecks can be seen when they are loosened from the back of the eye known as the vitreous. This can happen at any age but is more likely to affect people between the ages of 50 and 75. Being near sighted or suffering from cataract also increases your risk of seeing floaters. In rare cases, it can also be triggered by a disease in the eye, an injury to the eye, tumors or crystal deposits in the back of the eye.
Noticing the odd floater is not something to worry about. However, if you notice a sudden increase in the number and frequency of floaters in your eye, see flashes of light, have pain in the eyes or experience a loss of side vision, consult a doctor immediately. This could also be a sign of a more serious condition like a detached retina that requires immediate medical attention. Excessive floaters can be removed through a surgery known as a vitrectomy or laser vitreolysis. A vitrectomy involves the removal of vitreous gel from the middle of the eye and replacing it with silicone oil or a gas bubble. The surgery last 2 or 3 hours, but you may require an overnight stay in the hospital.
Laser vitreolysis is a more recent form of treatment for this condition. This pain free procedure involves the projection of a laser beam into the eye that focuses on large floaters to break them apart or vaporize them. This procedure can be performed as an outpatient and is considered safer than a vitrectomy. The form of treatment suited to a person will depend on a number of factors including their age, what the floaters look like, where they are located and the frequency of their appearance.
In case you have a concern or query you can always consult an expert & get answers to your questions!
3632
people found this helpful
MBBS, MD - Ophthalmology, Fellowship in Vitreo Retina, Fellowship in Cornea
Ophthalmologist, Bangalore
Minimise the brightness of your montior
The room light image should not be reflected into your eyes from the monitor
Ideally, the centre of monitor should be almost in the level or slightly below your eye level! Generally, it is far below, and you will be bending your head and eyes downward!!
Cross check through somebody if your back, neck and head are almost strsight when you are working on computer.
Your face should be as far as possible from the monitor.
You dont need any protection glasses to work on system!! Light Amber color background is better than blue background.
Blink atlest 20 times a minute. Take off and see distance for about 20 seconds, after about 20 minutes of continuous system work.
Dont rub your eyes at all!!!
Cold packs on closed eyes will be of help
Never splash water into your eyes with lids open! Do it with eyes closed.
Drink lot of water. Increase the humidity to atleast 60-70 if you are in AC environment.
Desktops are better than Laptops. They are more ergonomic.
2
people found this helpful
MBBS, MD - Ophthalmology, Fellowship in Vitreo Retina, Fellowship in Cornea
Ophthalmologist, Bangalore
Cold packs, positive attitude, good health, excercises, Yoga etc will certainly help you. Avoid cosmetics around eye for some time.
1
person found this helpful
View All Feed
Near By Doctors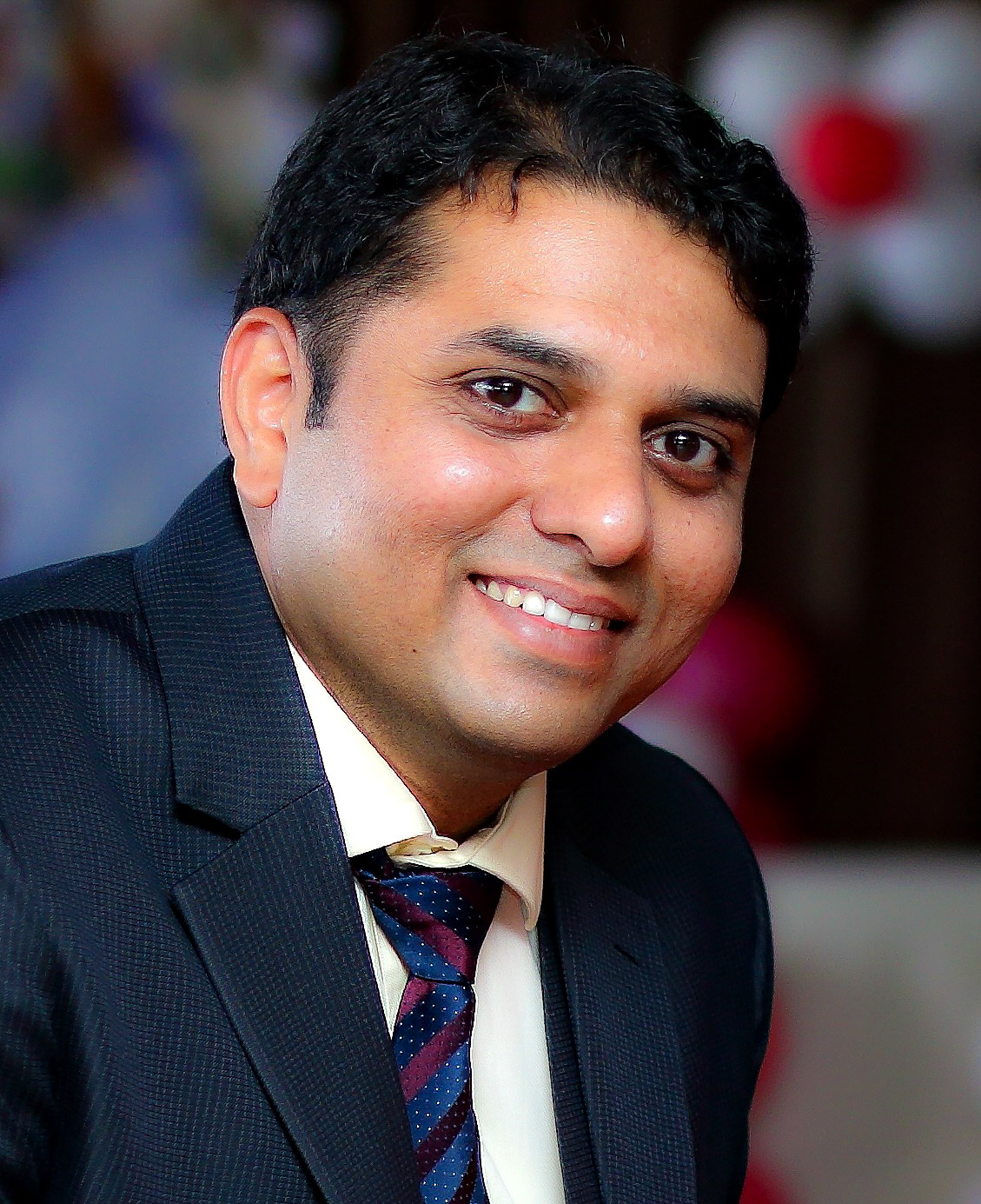 DNB - Ophtalmology, Diploma In Ophthalmology, MBBS
Ophthalmologist
Horus Specialty Eye Care,
Book Appointment