Personal Statement
I believe in health care that is based on a personal commitment to meet patient needs with compassion and care.
...more
I believe in health care that is based on a personal commitment to meet patient needs with compassion and care.
More about Dr. P N Anitha
Dr. P N Anitha is a trusted Gynaecologist in Vijayanagar, Bangalore. She has had many happy patients in her 18 years of journey as a Gynaecologist. She is a qualified DGO . You can meet Dr. P N Anitha personally at Suraksha Women and Child Clinic in Vijayanagar, Bangalore. Save your time and book an appointment online with Dr. P N Anitha on Lybrate.com.

Lybrate.com has a nexus of the most experienced Gynaecologists in India. You will find Gynaecologists with more than 37 years of experience on Lybrate.com. You can find Gynaecologists online in Bangalore and from across India. View the profile of medical specialists and their reviews from other patients to make an informed decision.
Info
Education
DGO - Karnataka Medical College - 2000
Location
Book Clinic Appointment with Dr. P N Anitha
143/E, Sri Ranga, 17th Main Road, M C Road, Vijayanagar

,

Bangalore
Get Directions
Services
Submit Feedback
Submit a review for Dr. P N Anitha
Your feedback matters!
Write a Review
Reviews
Prema
Nov 17, 2014
Dr Anitha, is one of the very few approachable and friendly doctor I've met till date. I had a problem in conceiving. I was suggested to go for IVF from one of the doctor, which made me to loose hope to conceive normal way. I met Dr. Anitha, she said IVF is not required and she gave treatment to conceive normally, she kept her words and now I'm pregnant. Dr. Anitha's honest and positive approach was enough to boost me and she never let me down. She is not out to make money, but she truly is a soul out for the benefit of mankind, the care, the time, the devotion she spends is unparalleled. she is good after patient care. She responded for all my queries without hesitation. Her attitude makes us feel very comfortable, she's very confident and extremely dedicated. I can say she's proved lucky for me.
Feed
Nothing posted by this doctor yet. Here are some posts by similar doctors.

MBBS, DGO, MD, Fellowship in Gynae Oncology
Rh sensitization can occur during pregnancy if you are Rh-negative and pregnant with a developing baby (fetus) who has Rh-positive blood. In most cases, your blood will not mix with your baby's blood until delivery. It takes a while to make antibodies that can affect the baby, so during your first pregnancy, the baby probably would not be affected.
1
person found this helpful
Shared 2 years ago • Featured Tip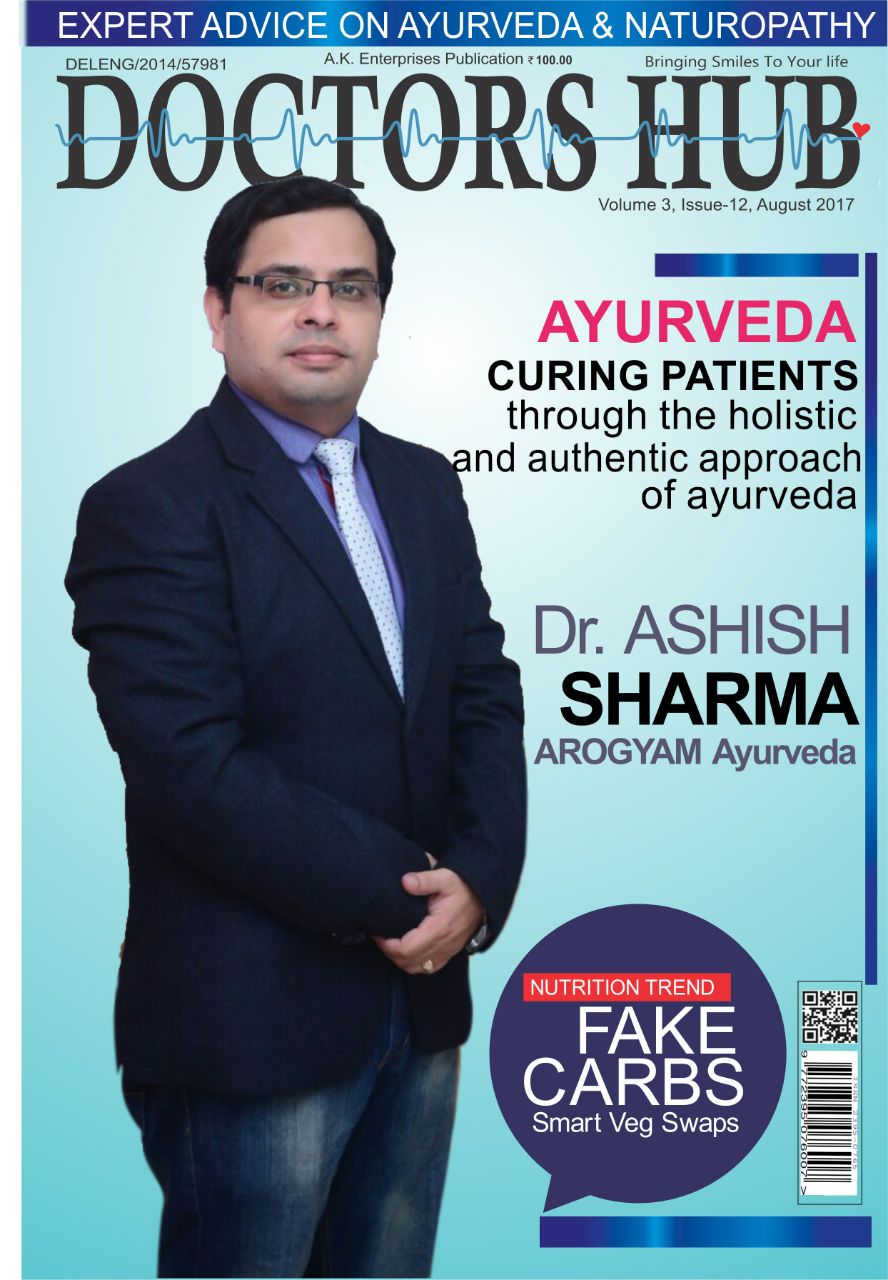 M.Sc - Psychology, PGDEMS, Bachelor of Ayurveda, Medicine and Surgery (BAMS)

1- 90 प्रतिशत रोग केवल पेट से होते हैं। पेट में कब्ज नहीं रहना चाहिए। अन्यथा रोगों की कभी कमी नहीं रहेगी।
2- कुल 13 असाधारणीय शारीरिक वेग होते हैं । उन्हें रोकना नहीं चाहिए ।।
3-160 रोग केवल मांसाहार से होते हैं I
4- 103 रोग भोजन के बाद जल पीने से होते हैं। भोजन के 1 घंटे बाद ही जल पीना चाहिये।
5- 80 रोग चाय पीने से होते हैं।
6- 48 रोग ऐलुमिनियम के बर्तन या कुकर के खाने से होते हैं।
7- शराब, कोल्डड्रिंक और चाय के सेवन से हृदय रोग होता है।
8- अण्डा खाने से हृदयरोग, पथरी और गुर्दे खराब होते हैं।
9- ठंडेजल (फ्रिज)और आइसक्रीम से बड़ीआंत सिकुड़ जाती है।
10- मैगी, गुटका, शराब, सूअर का माँस, पिज्जा, बर्गर, बीड़ी, सिगरेट, पेप्सी, कोक से बड़ी आंत सड़ती है।
11- भोजन के पश्चात् स्नान करने से पाचनशक्ति मन्द हो जाती है और शरीर कमजोर हो जाता है।
12- बाल रंगने वाले द्रव्यों(हेयरकलर) से आँखों को हानि (अंधापन भी) होती है।
13- दूध(चाय) के साथ नमक (नमकीन पदार्थ) खाने से चर्म रोग हो जाता है।
14- शैम्पू, कंडीशनर और विभिन्न प्रकार के तेलों से बाल पकने, झड़ने और दोमुहें होने लगते हैं।
15- गर्म जल से स्नान से शरीर की प्रतिरोधक शक्ति कम हो जाती है और शरीर कमजोर हो जाता है। गर्म जल सिर पर डालने से आँखें कमजोर हो जाती हैं।
16- टाई बांधने से आँखों और मस्तिश्क हो हानि पहुँचती है।
17- खड़े होकर जल पीने से घुटनों(जोड़ों) में पीड़ा होती है।
18- खड़े होकर मूत्रत्याग करने से रीढ़ की हड्डी को हानि होती है।
19- भोजन पकाने के बाद उसमें नमक डालने से रक्तचाप (ब्लडप्रेशर) बढ़ता है।
20- जोर लगाकर छींकने से कानों को क्षति पहुँचती है।
21- मुँह से साँस लेने पर आयु कम होती है।
22- पुस्तक पर अधिक झुकने से फेफड़े खराब हो जाते हैं और क्षय(टीबी) होने का डर रहता है।
23- चैत्र माह में नीम के पत्ते खाने से रक्त शुद्ध हो जाता है मलेरिया नहीं होता है।
24- तुलसी के सेवन से मलेरिया नहीं होता है।
25- मूली प्रतिदिन खाने से व्यक्ति अनेक रोगों से मुक्त रहता है।
26- अनार आंव, संग्रहणी, पुरानी खांसी व हृदय रोगों के लिए सर्वश्रेश्ठ है।
27- हृदयरोगी के लिए अर्जुनकी छाल, लौकी का रस, तुलसी, पुदीना, मौसमी, सेंधा नमक, गुड़, चोकरयुक्त आटा, छिलकेयुक्त अनाज औशधियां हैं।
28- भोजन के पश्चात् पान, गुड़ या सौंफ खाने से पाचन अच्छा होता है। अपच नहीं होता है।
29- अपक्व भोजन (जो आग पर न पकाया गया हो) से शरीर स्वस्थ रहता है और आयु दीर्घ होती है।
30- मुलहठी चूसने से कफ बाहर आता है और आवाज मधुर होती है।
31- जल सदैव ताजा पीना चाहिये, बोतलबंद पानी बासी और अनेक रोगों के कारण होते हैं।
32- नीबू गंदे पानी के रोग (यकृत, टाइफाइड, दस्त, पेट के रोग) तथा हैजा से बचाता है।"
33- चोकर खाने से शरीर की प्रतिरोधकशक्ति बढ़ती है। इसलिए सदैव गेहूं मोटा ही पिसवाना चाहिए।
34- फल, मीठा और घी या तेल से बने पदार्थ खाकर तुरन्त जल नहीं पीना चाहिए।
35- भोजन पकने के 48 मिनट के अन्दर खा लेना चाहिए । उसके पश्चात् उसकी पोशकता कम होने लगती है। 12 घण्टे के बाद पशुओं के खाने लायक भी नहीं रहता है।
36- मिट्टी के बर्तन में भोजन पकानेसे पोशकता 100% कांसे के बर्तन में 97% पीतल के बर्तन में 93% अल्युमिनियम के बर्तन और प्रेशर कुकर में 7-13% ही बचते हैं।
37- गेहूँ का आटा 15 दिनों पुराना और चना, ज्वार, बाजरा, मक्का का आटा 7दिनों से अधिक पुराना नहीं प्रयोग करना चाहिए।
38- मनष्य को मैदे से बनीं वस्तुएं (बिस्कुट, ब्रेड, पीज़ा समोसा आदि) कभी भी नहीं खाना चाहिए।
39- खाने के लिए सेंधा नमक सर्वश्रेष्ठ होता है उसके बाद कालानमक का स्थान आता है। सफेद नमक जहर के समान होता है।
40- जल जाने पर आलू का रस, हल्दी, शहद,घृतकुमारी में से कुछ भी लगाने पर जलन ठीक हो जाती है और फफोले नहीं पड़ते।
41- सरसों, तिल,मूंगफली या नारियल का तेल ही खाना चाहिए। देशी घी ही खाना चाहिए है। रिफाइंड तेल औरवनस्पति घी (डालडा) जहर होता है।
42- पैर के अंगूठे के नाखूनों को सरसों तेल से भिगोने से आँखों की खुजली लाली और जलन ठीक हो जाती है।
43- खाने का चूना 70 रोगों को ठीक करता है।
44- चोट, सूजन, दर्द, घाव, फोड़ा होने पर उस पर 5-20 मिनट तक चुम्बक रखने से जल्दी ठीक होता है।हड्डी टूटने पर चुम्बक का प्रयोग करने से आधे से भी कम समय में ठीक होती है।
45- मीठे में मिश्री, गुड़, शहद, देशी (कच्ची) चीनी का प्रयोग करना चाहिए सफेद चीनी जहर होता है।
46- कुत्ता काटने पर हल्दी लगाना चाहिए।
47-बर्तन मिटटी के ही परयोग करन चाहिए।
48- टूथपेस्ट और ब्रश के स्थान पर दातून और मंजन करना चाहिए दाँत मजबूत रहेंगे ।(आँखों के रोग में दातून नहीं करना)
49- यदि सम्भव हो तो सूर्यास्त के पश्चात् न तो पढ़े और लिखने का काम तोन ही करें तो अच्छा है ।
50- निरोग रहने के लिए अच्छी नींद और अच्छा(ताजा) भोजन अत्यन्त आवश्यक है।
51- देर रात तक जागने से शरीर की प्रतिरोधक शक्ति कमजोर हो जाती है।भोजन का पाचन भी ठीक से नहीं हो पाता है और आँखों के रोग भी होते हैं।


Arogyam Ayurveda
Ayurvedic, Panchkarma & Naturopathy Centre
GH-14/ 1198, 1st Floor
Above Haryana Wala Sweets
Paschim Vihar
Delhi-110087
+91-1165443641
+91-9990463641


278
people found this helpful
Asked for female, 39 years old from Delhi

Breastfeeding is advisable up to two years, beyond that there is no significant benefit and it will be more difficult to wean off. You can enjoy green tea without fear of it's effects on child. But to be more effective you really need (seriously) something else to reduce your weight.
1
person found this helpful
Asked for female, 50 years old from Hosur

Diploma in Obstetrics & Gynaecology, MBBS
At 48, you can afford to do healthy dieting, may be not later. I am not in favor of taking any medicines for weight reduction. Only simple dieting with moderate exercise. You are passing through perimenopausal period too, means a few years before or after periods stop, here is decline in hormones & some amount of weight gain is physiological too@ 1/2 kg per year. One can counter this too through sensible eating. Reduce salt to minimum as it causes water retention. Take lots of potassium like citrus fruits, oranges, lemon water, apple cider vinegar but no sugar or other carbs like grains, maida or bread/rice during the day. Eat lots of seasonal vegetables & fruits & drink lots of water. A katori of nuts gives good fats, proteins & are filling too, they counter hunger pangs & so does 1 boiled egg. Simple walk is best exercise provided there is no pollution. You can use indoor stable cycle too & cycle while watching tv within your home. One meal in evening of daal roti chawal & lots of salads. No bad fats of burgers & other street food. You will lose weight @ 5 kg per month, initially it will be quicker, then remain stable but carry on with diet & exercise, after some time there will be sharp decline. Do not aim for size 0, just lose about 10 kgs & maintain it. Good luck. Get basic tests done like ultrasound of abdomen, blood sugar, lipid profile & get bp checked.
1
person found this helpful
View All Feed
Near By Doctors

MBBS, MD - Obstetrtics & Gynaecology
Gynaecologist
Fortis La Femme - Bangalore,
Book Appointment

MBBS, MS - Obstetrics and Gynaecology
Gynaecologist
Fortis La Femme - Bangalore,
Book Appointment

MBBS, MS - Obstetrics and Gynaecology, DNB (Obstetrics and Gynecology)
Gynaecologist
Phoenix Speciality Clinic,
Book Appointment

Book Appointment

Book Appointment

MBBS, MS - Obstetrics and Gynaecologoy, DMAS
Gynaecologist
Motherhood - Indiranagar,
Book Appointment