About
Our medical care facility offers treatments from the best doctors in the field of Psychiatrist . Our mission is to blend state-of-the-art medical technology & research with a dedication t...
...more
Our medical care facility offers treatments from the best doctors in the field of Psychiatrist . Our mission is to blend state-of-the-art medical technology & research with a dedication to patient welfare & healing to provide you with the best possible health care.
More about The Pulse Multi Speciality Hospital
The Pulse Multi Speciality Hospital is known for housing experienced Psychiatrists. Dr. Rajani. P, a well-reputed Psychiatrist, practices in Bangalore. Visit this medical health centre for Psychiatrists recommended by 85 patients.
Timings
Location
#5/8/1, 50 Feet Road, 20Th Main Road, Muneshwara Block, Girinagar, Bangalore-560085
Bangalore,
Karnataka
-
560085

Get Directions
Doctor in The Pulse Multi Speciality Hospital
Services
Submit Feedback
Submit a review for The Pulse Multi Speciality Hospital
Your feedback matters!
Write a Review
Feed
Nothing posted by this doctor yet. Here are some posts by similar doctors.
Asked for female, 17 years old from Pune
I understand your problem. OCD is a type of Anxiety Spectrum Disorder. Nothing will happen either to you or your parents. So, dont worry. You need to take medications for OCD if not started. It will subside and if possibly consult psychiatrist for Cognitive Behavioural therapy.
Asked for female, 17 years old from Pune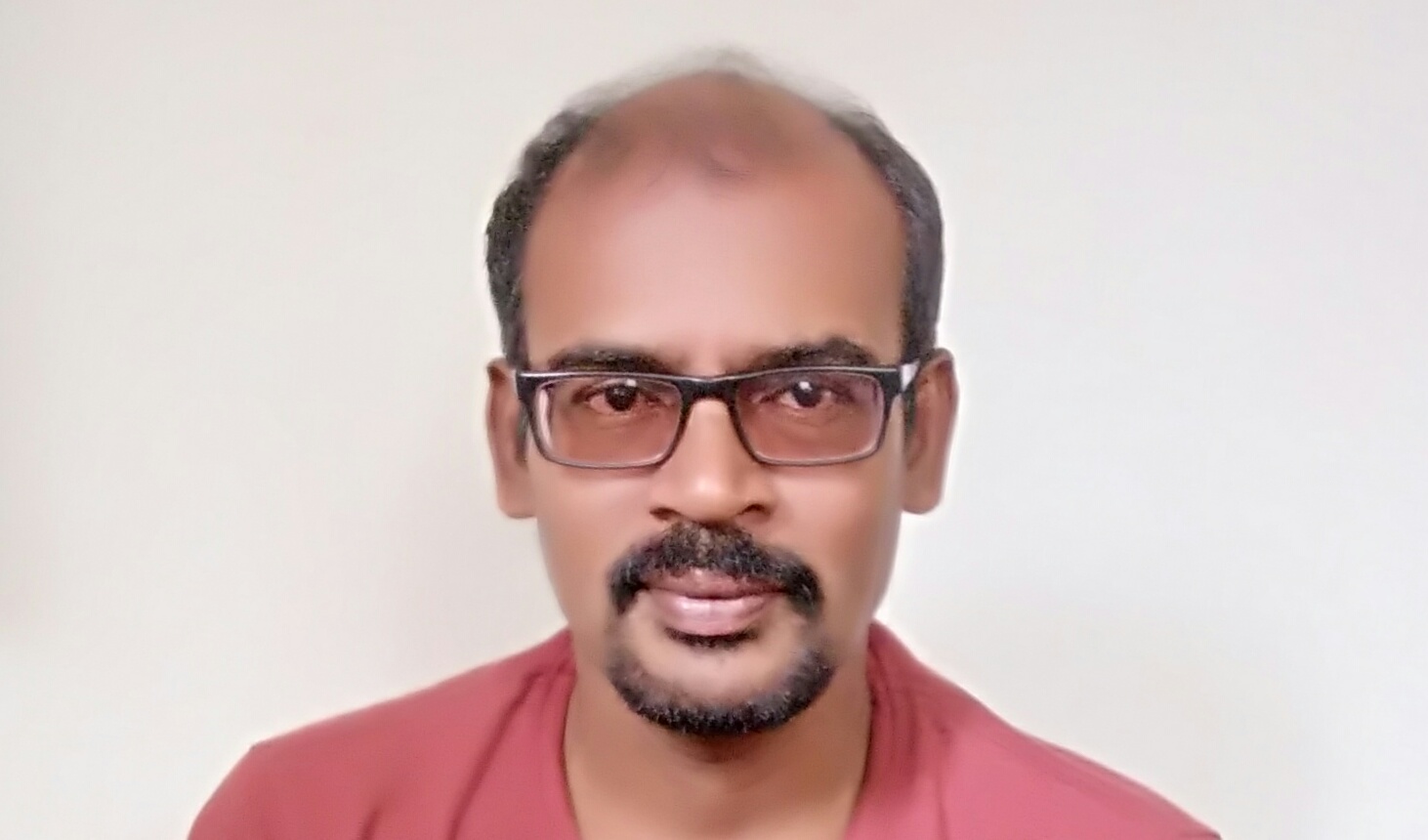 M.Sc - Applied Psychology, P.G.Dip.in Guidance &Counselling, B.A., Psychology, Dip.in Pharmacy, 6-month Internship, Diploma in Mental Health care & Counseling
Dear Lybrate user, Relaax please. You are really in a big struggle with your own mind. But, you are not alone. Many a people are on the same boat. The good news is OCD can be effectively managed with the help of psychiatric medicines and psychotherapy (CBT techniques) to the extent that you can lead a normal and happy life. First of all you have to accept this as a disease (a type of anxiety disorders) and don't hesitate to take help from your parents, explain them. Try to see a psychiatrist in your nearest location asap. It will take a few weeks to mark changes, i.e, you will see vanishing your symptoms after few weeks of medications, and you may have to continue it for a few months/years with the help of your psychiatrist. CBT along with medicines will help a lot. Don't loose heart, it is no big deal. If you are interested you may contact me through Lybrate's paid up consultation.
Asked for male, 17 years old from Kolkata
1Keep a daily to-do list. Keep a small notepad where you can write down tasks that need to be done. If you are in the middle of something important and get interrupted, writing down what you need to do later will help you remember. 2.Use a calendar for scheduling activities. If you're busy with school, work, or caring for your family, it can be hard to keep track of all the assignments, meetings, and events going on each day, week, or month. A calendar will help you to avoid forgetting when something is due as well as the exact time and date. 3.Try creating habits. If, for example, you always forget to pack your yoga mat for class after work, you can work on making this part of your daily routine and create a new habit. Making something a habit takes time (longer for some than for others), but it can be done. Try forming habits by using the 3 Rs: Reminder, Routine, Reward. 4.Identify distractions that lead to forgetting. With a busy and stressful lifestyle, there may be things that you or others do that distract you from getting things done. Distractions can be your own avoidance technique, or they can be external forces that inhibit focus and concentration 5.Make time to relax. Avoid filling your day with too many meetings, events, or chores such that you have no "down time." Being busy is not a competition, and your mind shouldn't feel like it's on overdrive on a regular basis. Allow yourself to have time to yourself, so that you aren't overworked and overstressed. 6.Exercise your brain. Keeping your brain active through games or hobbies that stimulate focus and help you mental strength. While exercising the whole body keeps you healthy and reduces stress, try these activities to help you keep your brain healthy 7.Be aware of your family medical history. Does your family have a history of dementia, a thyroid disorder, or a mental health condition? 8.Eat healthy. Your diet affects all aspects of your body including the brain. Boost your body and brain's ability to focus and retain memories through healthy eating habits and avoiding junk food. Make sure to drink plenty of water. Consider these brain healthy foods 9.Get a good night's rest. Getting enough sleep (generally between seven to nine hours a night) will allow your mind and body time to recuperate and relax before another busy day begins. Denying yourself adequate sleep could lead to a lack of focus, forgetfulness, and impaired ability to do daily activities. 10.Exercise. Regular exercise has proven to not only help you stay in shape and keep your heart healthy, but it also helps to get the blood flowing to the brain. Keeping active therefore not only helps the body but also the mind. Consider these ways to keep fit For medication consult online in private.
Shared yesterday • Featured Tip
Depression is recognized as a mood disorder characterized by the prolonged feeling of sadness and loss of interest in otherwise regular activities.
The symptoms include:
loss of sleep and appetite
loss of interest
persistent feeling of sadness and lowered self-esteem
difficulties with eating
difficulties with concentration or attention
feelings of guilt and worthlessness
These symptoms should last for a minimum of 4 weeks for the individual to be diagnosed with depression. Sometimes, at its later stages, depression can also be accompanied by suicidal tendencies. Most people who are feeling depressed don't experience every symptom, and the presentation of symptoms varies in degree and intensity from person to person.
Can it be cured successfully?
The short answer is yes. According to central council of homoeopathy and countless research has showed that depression is readily treated with homoeopathic medicine and short-term, goal-oriented psychotherapy. For most people, a combination of the two works best and is usually what is recommended. Psychotherapy approaches scientifically proven to work with depression include cognitive-behavioral therapy (CBT), interpersonal therapy, and psychodynamic therapy.
What is the cause of depression?
The exact reason is not known to us but it is believed that the imbalance in trigger release of chemical system in brain is responsible for developing it. These chemicals are called neurotransmitters (such as serotonin and norepinephrine). Neurotransmitters are needed for normal brain function and are involved in the control of mood and in other responses and functions, such as eating, sleep, pain, and thinking. That's the reason when a person suffers with depression; a lot of related functions get disturbed.
Why homoeopathy has a great therapeutic role in depression?
Homoeopathy medicine is given on the basis of person thinking, feeling, behavior, sleep pattern, eating behavior and mood. That's why it is most appropriate to particular person in restoring the brain chemical balance. By restoring the brain's chemical balance, the homoeopathic medicine help relieve the symptoms of depression. However, these are but short-term solutions to depression and don't necessarily cure the individual completely. For the treatment to be effective, the drug intake must be combined with psychotherapy to solve the problem at the root level.
Advantages of using Homeopathy for Depression:
The best part of homeopathic treatment is that the homeopathic medicines are totally side effect free and its long-term use leads to no damage to the body. Homeopathic medicines also do not cause any sedation. The options in conventional treatments are either to take antidepressant medications or to remain depressed, however, homeopathic medicines are said to be side-effect free and its long-term use leads to no damage to the body. Homeopathic medicines also do not cause any sedation.
There are a lot of medications in homeopathy which are used, post understanding of the behaviour of a person; his/her complete biological and genetic status, his/her existing medical conditions. It is always recommended to consult a homeopath and not to go for self-medication, as it requires specific potencies of medicines for them to be effective on the medical condition.
Beyond Treatment: Things You Can Do​
Try to be active and do exercise regularly.
Set realistic goals everyday for yourself. Make a chart of it.
Try to spend time with other people and confide in a trusted friend or relative.
Try not to isolate yourself, and let others help you.
Expect your mood to improve gradually, not immediately.
Postpone important decisions, such as getting married or divorced, or changing jobs until you feel better. Discuss decisions with others who know you well and have a more objective view of your situation.
Continue to educate yourself about depression.
Note: Depression is a fairly common mental health disorder today, affecting a large population. Depression must be acknowledged as a proper mood disorder and not just a passing phase. It is completely curable with proper medicine and therapeutic sessions. The individual is able to move over the feelings of unhappiness and lack of interest with proper care and acceptance from loved ones in addition to therapy and the drugs, of course.
1
person found this helpful
Asked for male, 43 years old from Chennai
Even if you take alcohol daily, it depends on he amount and the effect it has on you. What they are talking about is called withdrawal syndrome i.e. There will be an adverse reaction due to the cessation of alcohol. It does not matter when you feel like drinking, as long as you need your drink. This could lead to increased tolerance levels so that over time you will need to drink more to get the same or greater effect. You need to identify why you need to drink, and go back into your childhood to find out other influences on your personality that makes you prone to addiction. Meet with an addiction counselor and work with them to sort out this drive. Your already display the classic tendency to first obsess about it and then compulsively feel driven to meet that need. The simplest thing to do is to do some other interesting activity during the evening times. Meet your oral need with some other non-intoxicating drink like soups, juices, and sodas with lime, etc. If you think that you will find it very difficult, then admit yourself to a hospital and go for de-addiction: which normally lasts for about two weeks. Then follow that up with addiction counseling from a professional for at least three years to completely get rid of the habit. If this is also not enough, then admit yourself into a de-addiction center and stay there for at least 6 months and after that attend counseling with a professional. There are medicines that help with the drinking just to ease the initial craving. Ultimately, it is your will power and the support that you receive from the medical fraternity and your close and dear ones. You must also learn to substitute and deal with the oral need, a rigid value system, the script issue, and of course look at all the genetic factors to plan a strategy not to get into what is called 'cross addictions' i.e. Another form of addiction that may appear alright but is in fact as bad as the primary addiction. The center or hospital and the counselor will advise and guide you on several measures and precautions you will need to take to stay with your resolve. Even after the rehabilitation you must attend AA meetings and continue this support for a long time. Your family will also need to attend some sessions and go for Al-anon meetings for their co-dependency issues. You cannot be treated in isolation because the family has gotten used to your drinking and have made some unhealthy adaptations to somehow cope. Make a serious plan with the family and whoever else's support you can get and act on it fast. As a combination these two therapies (counseling and rehabilitation) will aid in dealing with the addiction. It will however take a long time to completely come off of the enslavement.
6
people found this helpful
Asked for male, 23 years old from Karwar
Anxiety is your body's natural response to stress. It's a feeling of fear may cause most people to feel fearful and nervous.
1
person found this helpful
View All Feed
Near By Clinics