About
By combining excellent care with a state-of-the-art facility we strive to provide you with quality health care. We thank you for your interest in our services and the trust you have place...
...more
By combining excellent care with a state-of-the-art facility we strive to provide you with quality health care. We thank you for your interest in our services and the trust you have placed in us.
More about Shree Ayurveda Clinic
Shree Ayurveda Clinic is known for housing experienced Ayurvedas. Dr. Sindhu, a well-reputed Ayurveda, practices in Bangalore. Visit this medical health centre for Ayurvedas recommended by 46 patients.
Timings
MON-SAT
10:00 AM - 01:00 PM
05:00 PM - 09:00 PM
Location
No 55 pipe line road chowdeshwari nagar outer ring road lagare
Outer Ring Road
Bangalore,
Karnataka
-
560032

Get Directions
Doctor in Shree Ayurveda Clinic
MD - Internal Medicine
Ayurveda
05:00 PM - 09:00 PM
10:00 AM - 01:00 PM
Services
Submit Feedback
Submit a review for Shree Ayurveda Clinic
Your feedback matters!
Write a Review
Feed
Nothing posted by this doctor yet. Here are some posts by similar doctors.
Try using "pelvik gel" before intercourse. If it doesn't help, you can take an appointment and see me at my clinic.
1
person found this helpful

MSC (Dietetics & Food Services Management, Post Graduate Diploma in Dietatics
Dietitian/Nutritionist, Moradabad
Hi, cereal are major source of carbohydrate and should be comsumed in limited amount .include whole pulses and legumes like rajma, channa, soya and rongi are rich in fibre use them regularly. .some amount of exercise in your daily routine .walking the safest foam of excerise. .liberal intake of water 2.5 litrer per day.

MSC (Dietetics & Food Services Management, Post Graduate Diploma in Dietatics
Dietitian/Nutritionist, Moradabad
Take 2/ 3 glass of warm water in the morning 2.Eat more fruits and green vegetables 3.No fried/ spicy/ junk/ processed/ fast food, no maida products .4No tea/ coffee/ cold drinks 5.Daily morning walk for 30 mts 6.Fiber Foods that are high inSoluble fiber- and insoluble fiber include whole grains, fruits, and vegetables.
Sores in the vagina area can be due to many reasons it can be bacterial infection, fungal infection, protozoan infection. It can be due to tampon use, due to drug /medicine side effects etc. You should get a thorough examination done by a dermatologist or a gynaecologist. They will have some tests also done. At home you can apply some soothing Chandan paste and coconut oil.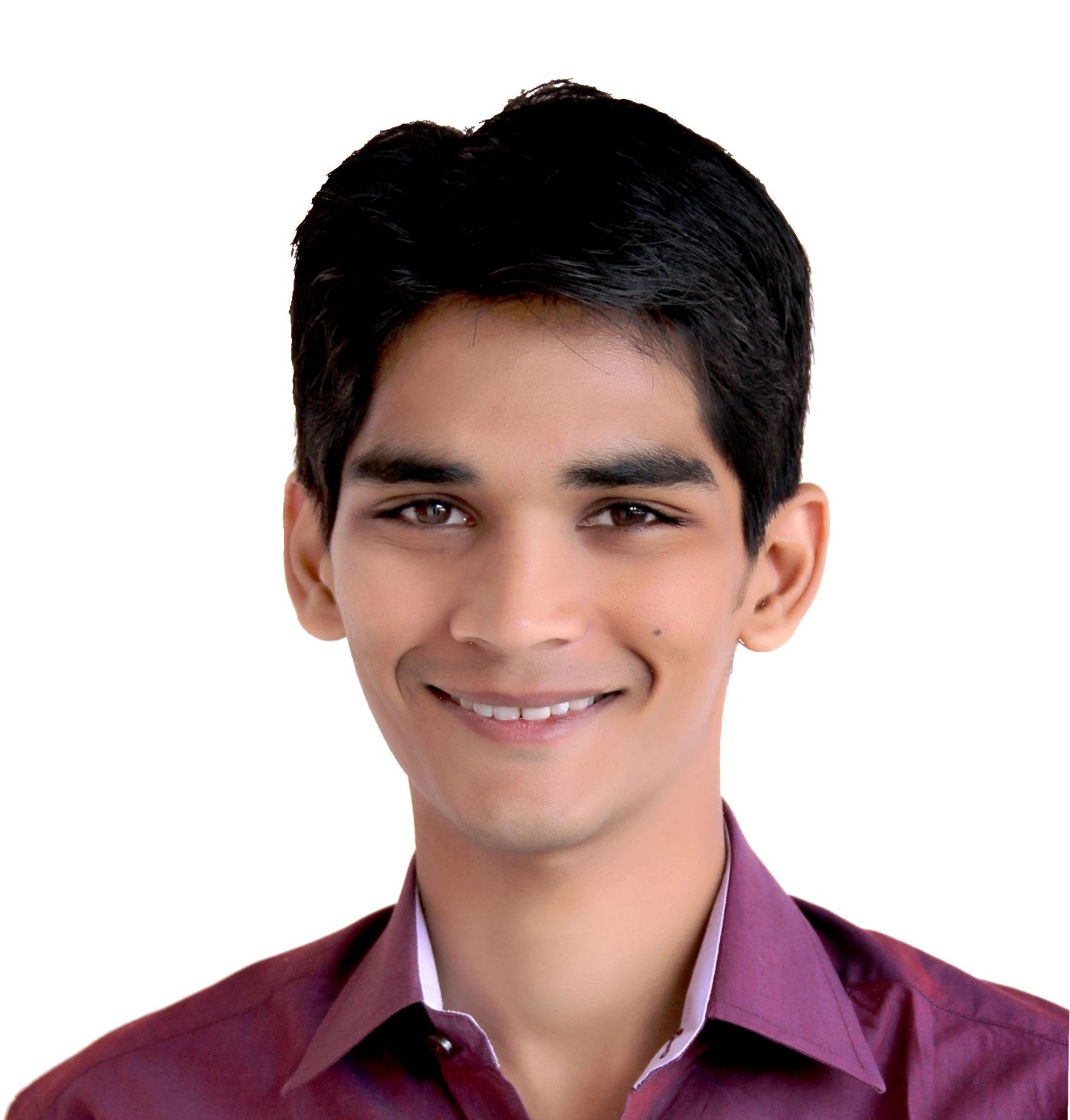 MD (Hom) Medicine, BHMS (Bachelor of Homeopathic Medicine and Surgery (BHMS)), CCAH, MCAH
Friends, we are going through difficult times and everybody is feeling unhappy because life and time have become so difficult and fast that a person is forced to think.
A person is thinking but his body is suffering, because of tension based lifestyle, the total story is changed. All the time person is engrossed in something or other and at times he doesn't know even, whether he is coming or going. All this is putting pressure on the person, with the result he starts going to the specialists for his ailments and what he gets is palliative treatment. For his ailments, as long as he takes it, it's ok, the moment it is stopped the ailments come back again and if he continues with the drugs, the ailments take a different turn meaning thereby one ailment give rise to another ailment with the result the chain continues without any respite. That means there is no cure at all because the origin i.e. thinking is not changed at all or has not been cured and so ailment continues in some form or other and ultimately gets out of hands.
In times now a person is surrounded by basically three factors
Tension
Pollution
Competition
Friends, tension is a very small word but has a deep meaning. If a child is not doing well, the parents have tension, if a husband is not doing well wife has a tension, if a husband and wife are quarreling then the child has a tension.
These days what is happening in society is also a cause of worry. It is not only atmospheric pollution which definitely is a cause for physical ailments but it also results in mental confusion and tension because when the body is not well, the mind is distracted. Apart from this, under the guise of modernization and modern thinking the society is getting perverted which is mental pollution.
With modern gadgets in life, which are meant for simplifying it, the life has become more complex and in the rat race of the competition the person again gets stuck with the result the part of the body which is the weakest gets affected first and that is the beginning of the illness. It can be either heart, liver, pancreas, joints or anything.
It is just the thought process which is causing all this and to cure all this with mental symptoms is by Homoeopathy only, where the treatment is that of a person, not of specific part of the body which is the basic principle of homeopathy, which is safest amongst all pathies of the treatment.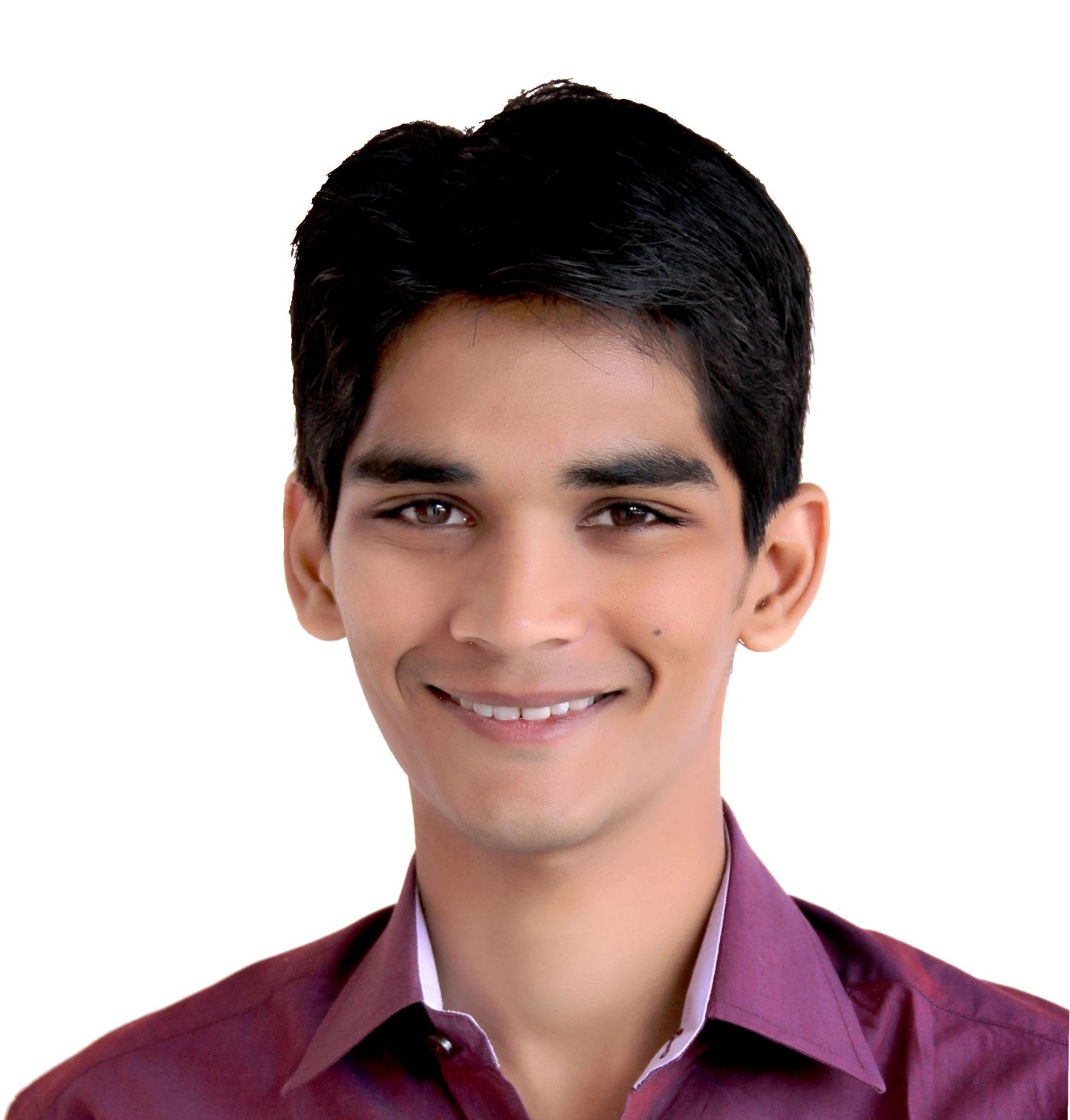 MD (Hom) Medicine, BHMS (Bachelor of Homeopathic Medicine and Surgery (BHMS)), CCAH, MCAH
Myth 1: Homeopathy is unproven science.
Fact: Homoeopathy (sometimes also spelled homeopathy) is based on experimental pharmacological and clinical data. Over the years, homeopathic medicines have been extensively studied for their efficacy in a variety of indications. Clinical studies have been conducted in India as well as other countries. In fact, the term 'Allopathy' was coined by the founder of homeopathy whom the allopaths regard as the founder of experimental pharmacology.

Myth 2: Homoeopathic medicines are only sugar pills which act more as placebos and have no medicinal value as such.
Fact: Yes, the white sugar pills, as such do not have any medicinal value. But these act as vehicles or carriers for the medicines, which are alcohol based. Otherwise, the medicine can be taken directly or dissolved in water. Homeopathic medicines have been scientifically studied the world over and found to be effective in a wide range of diseases. Thus they are not placebos.

Myth 3: Homoeopathy is slow acting and cannot be used in acute cases of diarrhea, fever, cough, cold, etc.
Fact: Homoeopathy is fast acting in acute cases and can be effectively used in treating infections, fever, cold etc. Unfortunately, people tend to go to a homeopath only when the acute problem becomes chronic. Naturally, these cases take longer to treat. Also, most people take recourse in homeopathy in cases of arthritis, allergic asthma or skin conditions etc., which take a longer time to treat with any other system of medicines.

Myth 4: Homoeopathy is a 'magic remedy' that can treat any disorder.
Fact: Homoeopathy, like any other field of medicine, has its limitations. For example, it cannot treat cases where surgery is unavoidable, dental cases, etc.

Myth 5: Homoeopathic doctors are quacks who do not have formal training in the field of medicine.
Fact: Qualified doctors practice Homoeopathy, in most parts of the world. In India, there are over 180 medical colleges, which offer degree and post-graduate studies in Homoeopathy. At present, there are over 2, 00,000 trained homeopaths in the country.

Myth 6: One has to follow strict dietary restrictions while on homeopathic treatment.
Fact: Some patients are asked to abstain from onions, garlic, coffee, tea, alcohol etc. as these substances interfere with the action of certain homeopathic medicines. But then, restricting alcohol and tobacco is also safe and healthy.

Myth 7: Homoeopathy is only useful in chronic cases.
Fact: Very often it is - where everything else has failed! But the true reason for this perception is because people turn to homeopathy so late when everything else has failed! After years of allopathic treatment often an illness becomes chronic. The treatment will now naturally take longer than in case of using homeopathy right from the beginning.

Myth 8: Homoeopathy cannot be used in diabetic patients.
Fact: It can! The minute amount of sugar globuli (the little round pills) taken daily does not matter. Sugar intake in the daily diet is significantly higher than that taken by a few globuli. In very severe cases, the dilution may be taken as drops in water or over lactose.

Myth 9: The homeopath gives the same white pills for all types of illness. How can they be really effective?
Fact: Depending on the illness, homeopaths medicate with different medicines. The sugar pills serve only as a vehicle for transfer of the medicine. The selected medicine, out of a range of more than 1200 different dilutions, is targeted to the individual problems.

Myth 10: Are there really no side effects of homeopathic medicine?
Fact: Generally there are no side effects of homeopathic medicine if prescribed in potencies of 3CH and above. However, some tinctures and triturates in very low potencies like 1x, 2x have some side effects of minor nature.
2
people found this helpful

MSC (Dietetics & Food Services Management, Post Graduate Diploma in Dietatics
Dietitian/Nutritionist, Moradabad
Sunflower seeds are actually considered good for health because of its nutritional value.
Benefits Sunflower seeds are rich in the B complex vitamins, which are essential for a healthy nervous system, and are a good source of phosphorus, magnesium, iron, calcium, potassium, protein and vitamin E. They also contain trace minerals, zinc, manganese, copper, chromium and carotene as well as monounsaturated and polyunsaturated fatty acids - types of 'good' fat that may help to protect the arteries. Try them High in protein and low in carbohydrates, sunflower seeds make the ideal pick-me-up tasty snack.
Sunflower Seeds: Health Benefits
Lowers Cholesterol
Sunflowers seeds have been ranked at the top of the nuts and seeds list for their high content of phytosterols or cholesterol-lowering compounds. These seeds are loaded with monounsaturated and polyunsaturated fats, which are good fats that lower bad cholesterol. Besides, they are rich in fiber that contributes to lowering cholesterol in some people.
Supports Digestion
Due to their high content of dietary fiber, raw seeds of sunflower can aid in digesting food and even cure constipation.
Sunflower seeds have a high content of vitamin E, selenium, and copper that have antioxidant properties. As per research, these antioxidants prevent cellular damage that often leads to cancer. These nutrients prevent cancer by reducing and suppressing cellular damage from oxidants and protecting tissue from oxidant-free radical damage. Sunflower seeds can reduce the risk of certain types of cancer due to their high phytosterol content. They also contain a compound called lignans, which also protects against certain types of cancer. These naturally occurring compounds can inhibit the growth of cancer cells, thus preventing colon, prostate and breast cancer.
Anti-inflammatory Properties
Vitamin E in sunflower seeds is the body's primary fat-soluble antioxidant. This vitamin travels throughout the body neutralizing free radicals that would otherwise damage fat-containing structures and molecules like cell membranes, brain cells, and cholesterol. Thus, vitamin E exhibits significant anti-inflammatory effects, resulting in the reduction of diseases caused by free radicals and inflammation such as asthma, osteoarthritis, and rheumatoid arthritis.
Sunflower seeds also have high amounts of potassium which helps to counterbalance the effect of sodium in your blood and lowers blood pressure, thus reducing the risk of developing hypertension.
Sunflower seeds are a rich source of vitamin E. This vitamin helps protect your skin from harmful UV rays and give a glowing skin.
Sunflower seeds also contain vitamin B6 (pyridoxine) which is not only crucial for the absorption of zinc but also has some hair loss preventing properties. These properties can be attributed to the ability of vitamin B6 to boost oxygen supply to the scalp. They are also the best dietary sources of copper which are involved in melanin formation. This pigment is responsible for imparting color to your hair.
Ways to Use Sunflower Seeds
Add them to Bread
Sprinkle them on Baked Goods, soup, salad, burger, noodles
Add them to Vegetables
3
people found this helpful
MBBS Bachelor of Medicine and Bachelor of Surgery, MD- Dermatology
Microneedling is a relatively new minimally invasive procedure involving superficial and controlled puncturing of the skin by rolling with miniature fine needles.
Over a short period of time, it has gained mass popularity and acceptance as it is a simple, office-based, cheap, safe, and effective technique. Traditionally used as a collagen induction therapy for facial scars and skin rejuvenation, it is also widely used now as a transdermal delivery system for therapeutic drugs and vaccines. It was initially introduced for skin rejuvenation, however, now it is being used for a very wide range of indications including acne scar, acne, post-traumatic/burn scar, alopecia, skin rejuvenation, drug delivery, stretch marks, and many more.
Micropunctures are created using microneedles which produce a controlled skin injury without actually damaging the epidermis leading to wound healing cascade with release of various growth factors such as platelet-derived growth factor (PGF), transforming growth factor alpha and beta (tgf-î± and tgf-î²), connective tissue activating protein, connective tissue growth factor, and fibroblast growth factor (FGF).
This percutaneous collagen induction leads to an overall youthful appearance of the skin by reducing fine lines and wrinkles, reducing pore size, more suppleness, elasticity and collagen production.
1
person found this helpful
Right quiz to take. Is food your boss?
1. Do you obsess over thoughts of food? yes/no
2) do you consume a large quantity of food to the point that you feel sick? yes/no
3) do you feel anxious while or after eating, which leads to further eating? yes/no
4) do you tend to eat on the sky or when you are alone? yes/no
5) do you tend to hide food when you see someone approaching? yes/no
6) would you rather eat your favourite food than socializing? yes/no
7) do you go on eating binges a couple of times a week or more? yes/no
8) do you tend to hide your favourite food in your room or cupboards so that nobody finds it? yes/no
9) do you lack self-control while eating? yes/no
10) do you tend to overeat when the food is in front of you? yes/no

If a maximum of yes then for sure food is your boss.
View All Feed
Near By Clinics