About
Our medical care facility offers treatments from the best doctors in the field of Homeopath . Our goal is to provide a compassionate professional environment to make your experience comfo...
...more
Our medical care facility offers treatments from the best doctors in the field of Homeopath . Our goal is to provide a compassionate professional environment to make your experience comfortable. Our staff is friendly, knowledgable and very helpful in addressing your health and financial concerns.
More about Shiva Shakthi Clinic
Shiva Shakthi Clinic is known for housing experienced Homeopaths. Dr. Chalappa, a well-reputed Homeopath, practices in Bangalore. Visit this medical health centre for Homeopaths recommended by 98 patients.
Timings
MON-SAT
09:00 AM - 12:00 PM
05:00 PM - 09:00 PM
Location
No.2281, Near New Horizon School, 14Th A Main, Hal 2Nd Stage, Off 100 Feet Road, Indiranagar
HAL
Bangalore,
Karnataka
-
560008

Get Directions
Doctor in Shiva Shakthi Clinic

MD - Homeopathy, Master of Health Sciences (MHSc)
Homeopath
09:00 AM - 12:00 PM
05:00 PM - 09:00 PM
Services
Submit Feedback
Submit a review for Shiva Shakthi Clinic
Your feedback matters!
Write a Review
Feed
Nothing posted by this doctor yet. Here are some posts by similar doctors.
Pregnancy is a normal life function that many women go through. Yet, this is a function or a part of life where one has to take special care of one's health and condition as there are many biological changes that happen in one's body. Swollen legs and ankles are a common part of one's pregnancy. This condition is most commonly known as edema and it usually occurs when fluid collects in the tissue. This in turn happens when the blood chemistry changes and the fluid gets routed to the tissue. This is a common occurrence due to the hormonal changes that one goes through during pregnancy. The condition usually troubles pregnant ladies during their third trimester.
Read on to find out the various ways in which one can deal with it.
When to call a doctor: Call a doctor or a midwife for a thorough check up if you happen to see any puffiness or swelling in your face and eyes. This could point at a more serious problem like the onset of preeclampsia. Also, if you happen to notice that one leg is more swollen than the other, then you may want to see a doctor about it, as it could mean that there is a blood clot in the leg.
Put your feet up: This is especially important if you are at a desk all day. The best way to deal with such swelling is to put your feet up every once in a while, so that the swelling may reduce. You can use a foot stool or even a pile of books for this purpose.
Breaks: If you are constantly sitting or lying down, it would be a good idea to give it a break and walk around a little so that there is better blood circulation. This also keeps the blood from pooling into the lower regions of the legs, which can prevent an increase in the swelling.
Comfortable footwear: One should stick to flat and comfortable footwear with an even elevation as well as foam soles so that the comfort level while walking and standing is optimum. Choose your shoes so that they can accommodate your swelling instead of pinching your feet. Also, you can choose to wear snug socks and stockings, which will form a band around your feet. This will ensure that the swelling does not increase to a painful level. At the same time, you must avoid socks that have bands, which are too tight as this may lead to blood pooling and subsequent swelling in the legs and ankles.
Water: Drinking plenty of water ensures that there is less fluid retention. This is one of the best ways of fighting edema whether or not you are pregnant.
6. Freqent bp monitoring is required in these patients.
Lack of sleep can make you feel tired, worn-out and less productive the next day. However, it might not be your fault entirely because the brain tends to become active when the body is at rest, which could be a reason why you aren't getting enough sleep at night.
Here are a few tips which might be useful for you to sleep at night:
Keep your room dark: Even the faintest light from your mobile is enough to disrupt your sleep. Thus, try and switch off all your lights and gadgets before going to sleep. If doing that doesn't help either, use an eye mask to keep the light out.

Carefully select your dinner: Don't go to bed hungry or overstuffed because either of them might cause discomfort while sleeping and lead to a disruption in your sleep. Also, limit your alcohol consumption at night to refrain from making numerous trips to the washroom. Avoid consuming nicotine and caffeine before going to bed as they take a long time to wear off and can cause havoc in your sleep routine.

Don't exercise before going to bed: Exercising daily is a necessity as it keeps your body healthy and in shape, but exercising right before going to bed can be disruptive as it might make you more pumped up due to the adrenaline rush. Thus, you should avoid exercising heavily right before going to bed.

Plug out all your devices: Create a technology free zone by plugging out all your devices one hour prior to your usual sleep time. The blue light radiated from your devices can trick your brain into believing that it is daylight and cause a disruption in circadian rhythm (which is an ongoing 24-hour physiological process which is regulated by external factors such as sunlight and temperature).

Consume snooze food: Certain food items can be classified as snooze foods as they ensure better sleep at night. Warm milk contains 'tryptophan' which is a precursor to melatonin (hormone that is responsible for the onset of sleep) and ensures better sleep or you could have a spoon of honey which releases 'orexin' (a chemical that affects wakefulness and appetite) that reduces alertness levels.

Ph.D In Food Science & Nutrition, M.Phil Foods & Nutrition, MSc - Dietitics/Nutrition, B.Sc - Home Science
Dietitian/Nutritionist, Coimbatore
An unhealthy diet is an absolute no in daily life to remain healthy, fit and without any disease. Unhealthy diets fail to give the body the correct amounts and varieties of proteins and nutrients for a maximum proper health.
Too many intakes of calories lead to an unhealthy diet, which also increases blood pressure. It leads to a very poor calorie ratio-to-nutrient that leads to gain weight and also leads to malnutrition along with various health problems. Unhealthy diets cause chronic disease, hypertension, cancer, diabetes, osteoporosis and cardiovascular disease.
Therefore, unhealthy eating habits should be avoided and strongly abandoned.
Why Avoid Unhealthy Diet?
It causes obesity. Increased intake of nutrient-dense foods like fruits, sugar, processed carbohydrates and animal fat leads to obesity.
Nutrient deficiency is another harmful effect of following an unhealthy diet.
Illness is another factor. Poor intake of nutrition leads to diseases like heart disease, diabetes, and cancer. Lack of calcium weakens the bones, lack of vitamin A and C suppress the body immune system leaving a person vulnerable to diseases.
Increases the risk of coronary artery disease as unhealthy diet contributes to building up of plaque in the coronary arteries which can cause heart attacks.
Coronary Heart Disease - A Serious Issue!
It is a disease which leads to plaque building inside the coronary arteries, which supply rich oxygen blood to the human heart muscle. Over time the plaques either hardened or get ruptured and hardened plaque restricts the coronary arteries, which reduce the oxygen flow to the heart. On the other hand, if the plaque is ruptured blood is formed on its surface which also narrows the coronary artery and restricts the blood flow. And if the blood flow is blocked or reduced, then it might lead to Angina and heart attacks leading to loss of life. Angina causes chest pain it can also cause pain in the neck, back or arms. It is a state where one gets a feeling of indigestion.
Outlook
Changes in lifestyle, eating habits, intake of medicines and its procedures helps to prevent this disease. These steps can also reduce the chances of health problems. Therefore, a proper healthy diet is a must in a person's routine because it serves as one of the links to coronary heart diseases. In order to live long, live healthily and live happily one needs to adopt a good eating habit, take care of the medicines they intake, certain input time of exercise, change the monotonous lifestyle to lessen down the chances of their occurrence. Adopting healthy food habits also enables the body to fight against diseases and infections, reducing the rate of illness. It also reduces stress and provides a good healthy and happy life.
Children may run around having fun and growing in the process. Some children may be more active than the others and some may be more attentive at school. All children go through some sort of trouble while growing up. This is because of the drastic changes that the bodies of little children constantly go through. One such problem commonly faced by the children is bedwetting. This problem may be a common one, but it should be brought under control as soon as possible so that the children do not have to face social embarrassment as they grow older.
Apart from providing a healthy and happy living to the children, it may be essential to find a way of treatment that may not leave the child affected by the harmful ingredients of the regular allopathic medication. One of the safest and the most effective ways to be able to treat bedwetting is homeopathy. Homeopathy is a branch of medicine and treatment that works on the body of the user with the most natural ways. The medicines in homeopathy are made using basic ingredients from plants and other organic materials.
Homeopathy for children:
The use of homeopathy for problems that affect the children in particular is essential because of the fact that they have growing systems and the growth may get adversely affect with the strong and highly potent allopathic drugs. It is also important to understand the nuances of controlling the bedwetting issue in children and also know what the causes of the problem may be:
When the children are highly fatigued, they may wet the bed due to the deep sleep that they may be experiencing after a tiring time.
In times of winter when the cold is uncontrollable or much more than usual, it may be natural for some children to not be able to control their bladder.
In a lot of cases, the children may also wet the bed when they have had a scary or traumatic experience.
Just as the causes of the problem are varied, it must be realized that the medications are also supposed to be administered according to the issue.
Homepathic medication for betwetting
Homeopathy is a stream of medicine that treats the body in the most delicate manner, which is why it is a safe alternative for children. However, it must also be ensured that proper medical intervention is attained to start a course of homeopathic medication as well, so that bedwetting may be treated within a desired amount of time and the child may feel free from the embarrassment of wetting the bed.
Osteoarthritis is among the most common ailments that people on the other side of 50 are affected with. Few of the primary reasons behind osteoarthritis are age, obesity and weakened bones. Sometimes, osteoarthritis stems from joint injury or some sort of stress on the bones. It leads to acute pain and stiffness and can only be cured through medication and exercise. The symptoms may vary from mild creakiness in the joints and swelling to the loss of cartilages between bones.
Long periods of inactivity can also trigger extreme stiffness as well. While it is an extremely painful disease, it does not spread to the other parts of the body. Inflammation of various degrees in the ligaments and joints is the primary cause of osteoarthritis and sustained treatment can only result in abating of pain. Osteoarthritis is usually treated through detecting the symptoms and through other imaging tests, while joint replacement may be a viable solution, there are other non-surgical processes that reap fruitful results while battling osteoarthritis.
It usually involves an optimum mixture of exercises and drug therapy. While there are several cures available, prevention should always be a priority.
Physical activity: Obesity is one of the primary causes of osteoarthritis. Certain prescribed exercises can go a long way in improving muscle strength and reducing joint pains. However, excessive exercises must be avoided. Other preventive methods include medicinal spa, massage and chiropractics. These are extremely beneficial in cases osteoarthritis.
Medicines and drugs: Osteoarthritis can be kept under control and averted through specific medications. Drugs can be consumed orally or can be injected directly as per the prescription of the doctor if he or she forebodes an onset of osteoarthritis. Knee lubricants have also been helpful in curing osteoarthritis. For more severe conditions, specified medical attention may be required.
Nutritional Supplements: For obtaining relief from joint pains, a proper and healthy diet is necessary. An enhanced supply of calcium, vitamin D and Omega-3 fatty acids is thus mandatory for remedying and preventing osteoarthritis. A healthy diet builds your immunity and prevents such diseases.
Surgery: Although not the favorite, knee replacement surgery is often undertaken even if initial signs of osteoarthritis or rheumatoid arthritis are detected. These are relatively hassle-free surgeries which go a long way in providing relief. However, you must follow the advice of the doctors thoroughly before opting for this.
Acupuncture: Acupuncture has gained a lot of popularity in the recent times. Based on ancient techniques, this involves gently needling the various pressure points to purify the system from within and reduce the joint pains. They have extremely health boosting properties and contribute to one's overall well-being.
Asthma is the most common chronic condition for women in pregnancy. While Asthma control can affect pregnancy, pregnancy too can affect Asthma. Yet while pregnancy does not beget Asthma, neither does it abate.
Nevertheless, Asthma management during pregnancy is very important. Improper Asthma management, especially in difficult Asthma, during pregnancy may imperil both the mother and the child.
Along with taking the right medications, Asthma patients also need to avoid exposure to Asthma triggers.
Avoiding Asthma Triggers
Asthma triggers may be different for different people. In general, one or a few of the following act as Asthma triggers:
Allergens like pollen, dust mite etc.

Certain exercises

Certain occupational exposure

Certain drugs like β‐blockers, aspirin etc.

Alcohol, dairy products, orange juice, peanuts etc.

Additives like tartrazine, monosodium glutamate etc.

Certain medical conditions like gastric reflux, rhinitis etc.
Apart from avoiding these Asthma triggers, she would also need to follow the instructions of her gynecologists. She should always be concerned that if the treatment is not working or if she is experiencing any trouble, she must consult with the gynecologists. She can also do some exercises to stay active and healthy.
However, she should always consult a doctor before doing any exercise, especially for those who have experienced Asthma attacks in the past.
Effects of Asthma on Pregnancy
Poor Asthma management and difficult Asthma before pregnancy are associated with increased risk of hypertension during pregnancy, which can beget Preeclampsia. Studies have also shown that women with Asthma tend to undergo Caesarean sections more than others. It has also been observed that Asthma may restrict the growth of the fetus leading to low birth weight.
However, this is more due to poor Asthma control such as persistent breathing difficulty or poor lung function etc., than Asthma per se.
Effects of Pregnancy on Asthma
Certain physiological factors during pregnancy do affect Asthma. In difficult Asthma, control usually deteriorates between 24 and 36 weeks of pregnancy, mainly due to poor adherence to corticosteroids. This is why pregnant women with Asthma should be monitored closely irrespective of the severity of Asthma.
Breathlessness in Pregnancy
Breathlessness during pregnancy is common. In fact, even pregnant women with no Asthma symptoms may feel breathless at times. It reflects some normal physiological and anatomical changes during pregnancy. Even anxiety may precipitate breathlessness. This indicates that pregnant women with difficult Asthma may feel breathless, not just because of Asthma, but also because of normal changes during this period. However, new incidents of Asthma can also be a cause of breathlessness.
Respiratory Distress in Pregnant Women
Respiratory distress in pregnant women may not always be due to asthma. There may be a whole host of reasons that include Anxiety, Hyperventilation, chest infection, dysfunctional breathing, pneumonia, interstitial lung disease, thromboembolic disease, amniotic fluid embolism, pneumothorax, ischemic heart disease, arrhythmias, cardiomyopathy and a variety of endocrine, hematological and renal disorders.
Preventing Respiratory Distress During Pregnancy
Apart from avoiding Asthma triggers, pregnant women with Asthma or difficult Asthma need to strictly adhere to Asthma control. This indicates that they need to adhere to their corticosteroids religiously. However, before that, they also need to make sure that the corticosteroid is safe to be taken during pregnancy.
Asthma may or may not affect pregnancy. However, it is always a great idea to go for Asthma management. This will help women deal with complications related to Asthma during pregnancy.
Apart from that, always consult a doctor before going for any medication related to Asthma control, or actual treatment of Asthma.
There are diseases which affect us in spite of us trying to keep them away as far as possible and then there are lifestyle diseases, for which we are largely to blame. It can be said that lifestyle diseases are those, which occur on account of the decisions we make and the actions we commit. Having said that, would it not be interesting to know more about lifestyle diseases?

There are various kinds of lifestyle diseases, which affect various parts of the body. For instance, if a person drinks a significant amount of alcohol, more than what he or she should, then he may soon be affected by a lifestyle disease in the form of liver cirrhosis. Apart from just the alcohol, this condition can also be caused on account of chronic hepatitis.
Stroke: A lot of people are of the opinion that a stroke is something, which only strikes old people. However, this is not correct. In fact, there is quite a bit of trouble can be caused if this opinion is held and people allow themselves to not care enough about their health using this as justification. Statistically, up to 15% of the cases of stroke in a country such as India occur to people who have not even reached the age of 40. Surprising and scary at the same time, isn't it?
Kidney problems: When people think of lifestyle diseases, they most likely think of problems, which are related to the heart. While it can be said that a heart attack on account of bad lifestyle choices has the highest visibility, even parts of the body, which are rarely thought of like the kidneys, can kick up trouble in the form of nephritis. So, what exactly happens when a person has nephritis? Simply put, the kidneys swell up and this causes a lot of pain, which could have been avoided with a reasonable amount of foresight and effort. When this occurs, kidneys create trouble when they need to perform their primary function of purifying blood and complications related to the kidneys can really have a magnified impact on other parts of the body.

Masters in Endocrinology, MBBS, C.Diab, CCEBDM(DIABETOLOGY), CCMTD, DOMS
Pregnancy brings with it the need to be extra careful about the overall well-being of the mother-to-be. Extreme caution has to be taken in managing health, as antibiotics and a lot of other treatment modalities are best avoided during pregnancy. With diabetes becoming common in the younger ages and women choosing to delay pregnancy, there are multiple women who are diabetic and choose to get pregnant later in life.
With diabetes being a chronic and a lifestyle condition, it definitely has its effects on pregnancy. However, the key is to manage diabetes cautiously in such a way that its effects on pregnancy, both the mother and the developing baby, are minimal. The increased blood sugar levels from the mother pass on to the baby, so keeping a close watch on the blood sugar levels is very important.
The maximum effect of diabetes on the baby is during the first few weeks of pregnancy. It is when the vital organs (brain, heart, lungs and kidneys) are forming, and high blood sugar levels can be harmful. This is slightly tricky as most women realise they could be pregnant only after about 6 weeks. If pregnancy is planned, it is best advisable to keep a check on sugar levels much ahead of the pregnancy.
The baby could be used to high levels of sugar while in the womb, and once delivered, it could have too low sugar levels. This needs to be monitored.
Preeclampsia, which is increased protein in the urine and high blood pressure, can happen during the second trimester. This may require the baby to be delivered prematurely.
Babies born to diabetic mothers are often bigger. The baby's pancreas is used to higher sugar levels and so the extra sugar gets converted to fat, which is the reason for the bigger babies. This may also necessitate C-sections.
Pregnancy can induce the development of diabetic retinopathy, which may prevent vaginal delivery, as the woman may not be able to exert the required pressure.
Abnormal calcium and magnesium levels, which need to be monitored for a while after birth
Most diabetic women reach full term if the sugar levels have been under good control.
Diabetic pregnant women are high at risk. However, with advanced medical care, these risks and complications are managed very well producing healthy babies from normal deliveries with effectively no harm to the mother's health.
Once a diabetic woman tests positive, it is advisable to seek medical help to plan diet/meal plan, physical activities, exercise regimen, lifestyle changes, and medication dose adjustments. This is not a one-time activity, but needs to be closely monitored with daily blood sugar levels throughout the pregnancy.

MBBS, MD - Dermatology , Venereology & Leprosy, DNB - Dermatology & Venereology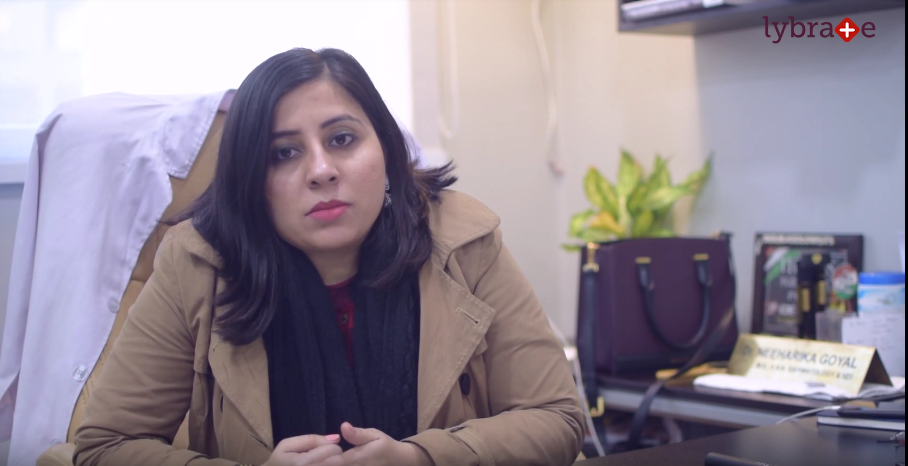 Laser hair removal refers to a process in which special laser light is shone upon hair follicles. Pigments in the hair follicles soak up the light and this stops the hair from growing. There are several advantages as well and risks associated with laser hair removal treatment. Here is everything you need to know about laser hair removal.
The process of breast augmentation, popularly known as breast enlargement or implants, effectively increases the size of the breasts through insertion of silicone gel implants or saline implants. It is known to be popular among women and is frequently done and shows quite satisfying results.
Why do women opt for breast augmentation?
Some women opt for implants to enhance their figure
Others opt for implants, when they experience some sort of sagging or alteration to their breast after a pregnancy or after losing some weight and even due to old age.
Some women also choose enhancement surgery, if they feel that one breast is smaller than the other.
What does a breast augmentation procedure involve?
Breast augmentation surgery is generally performed, while the patient is under the influence of general anaesthesia. In case of enhancement with the help of implants, an incision is made in the breast tissue and a pocket is created to place the implants. Once these implants are successfully placed the incision is closed and is allowed to heal.
What sort of implants is available?
There are basically 4 types of implants that are recommended on the basis of the body type:
Saline filled breast implants: These implants contain sterile water and are either pre-filled or filled during the surgery.
Silicone filled breast implants: These implants contain soft elastic gel and come prefilled. These types of implants also require an incision which is longer in size.
Cohesive gel silicone implants: Commonly known as 'form stable'implants, they contain cohesive gel that is more firm and thicker than normal silicone implants.
Autologous fat transfer: It consists of fat that has been removed through liposuction from a part of the body, like the abdomen or thighs. The fat is then refined and injected into the breasts. However, implants done through this method is not very common and is currently under research.
Breast implants are generally supposed to last for life, but on occasions they may need replacement. Thus regular check ups are essential, so as to monitor the condition of the implants.
View All Feed
Near By Clinics