About
It is important to us that you feel comfortable while visiting our office. To achieve this goal, we have staffed our office with caring people who will answer your questions and help you ...
...more
It is important to us that you feel comfortable while visiting our office. To achieve this goal, we have staffed our office with caring people who will answer your questions and help you understand your treatments.
More about Qua Nutrition-Jayanagar
Qua Nutrition-Jayanagar is known for housing experienced Dietitian/Nutritionists. Dt. Ms. Swetha Jain, a well-reputed Dietitian/Nutritionist, practices in Bangalore. Visit this medical health centre for Dietitian/Nutritionists recommended by 96 patients.
Timings
Location
7th Floor, Vriddhi Spa,Garuda Swagath Mall, Jayanagar 3 East Block, Byrasandra. Landmark: Near to Tilak Nagar Police Station
Jayanagar
Bangalore,
Karnataka

Get Directions
Doctor in Qua Nutrition-Jayanagar
M.Sc - Dietitics / Nutrition
Dietitian/Nutritionist
Services
Submit Feedback
Submit a review for Qua Nutrition-Jayanagar
Your feedback matters!
Write a Review
Feed
Nothing posted by this doctor yet. Here are some posts by similar doctors.
MD - Ayurveda, Bachelor of Ayurveda, Medicine and Surgery (BAMS)
Their are so many difference between them. Yoga will maintain your physical and mental health increase your energy level and detoxification. Sports will improve your stamina and will power. While gym specially for muscle building also increase your diet and food utilisation. But if you want to know for health prospectus yoga is more beneficial.
Multivitamins and micro-nutrients deficiency leads to fatigue and lethargy so increase these in your food.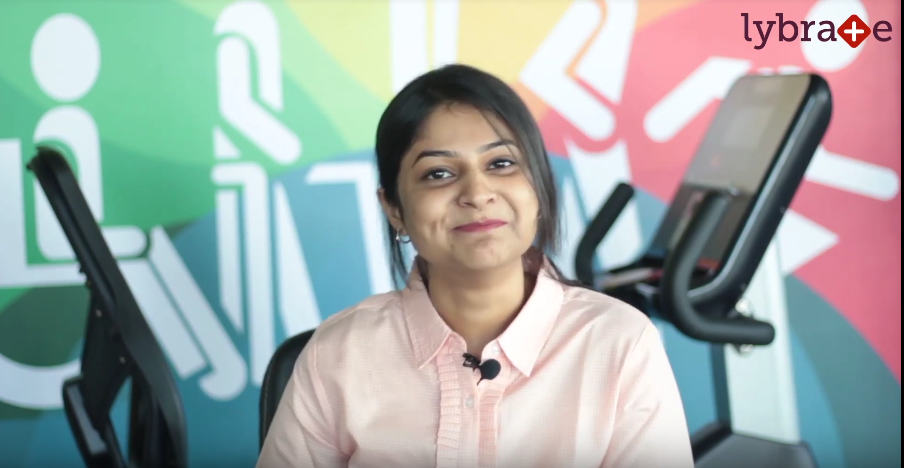 Frozen shoulder is a condition when somebody encounters continuous shoulder stiffness and pain. It could last for weeks. It is likely to occur when swelling increases around the shoulder which reduces inability to move or stretch properly. This ordinarily happens when somebody is recovering from an injury. Frozen shoulder at times happens when somebody is wearing a sling or a cast. It also occurs, if someone is recovering from surgery, experiencing joint pain or facing restraint of movement for other reasons.
222
people found this helpful

MD - Obstetrics & Gynaecology, Fellowship In Ultrasound Training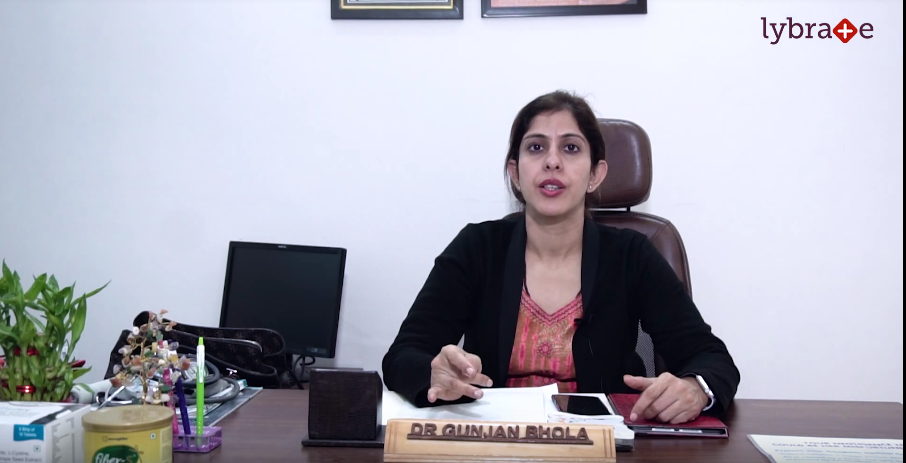 Uterine fibroids are abnormal growth that manifests in the uterus of the woman. Hormones and a family history of the same are the usual causes listed for such a growth. As per many medical reports, about 70 to 80% women over the age of 50 years, experience such growths. The most common symptoms of the condition include heavy bleeding during the menstrual cycle or even at other times of the month, as well as severe pain in the abdomen.
233
people found this helpful
What Causes Meniere's Disease?
Meniere's Disease is a disorder that basically affects the sense of balance and hearing of the patient. This condition takes place in the inner ear and it may cause problems like vertigo, where patients experience a spinning sensation and a ringing sound as well. This is a chronic disorder, which requires a number of lifestyle changes so that it can be managed and treated without becoming a debilitating problem.
Read on to know more about the symptoms and causes of the condition.
Symptoms: The various signs and symptoms of this disease include a feeling of fullness in the ear, which has been affected by the condition. Also, most patients have a spinning sensation and a ringing sound in the affected ear. Nausea and vomiting may also be caused by this condition, along with sweating and loss of balance. It is also normal to feel uncoordinated when you are suffering from this condition.
Secondary Symptoms: This condition may also cause many other complications, which are known as secondary symptoms. These include anxiety, depression and stress. This usually happens due to the problems in the ear and even the problem of vertigo. This may cause problems for people who climb heights or ladders for their work or even for other recreational causes. The constant sense of dizziness and spinning may cause a person to become anxious and undertake stress when it comes to carrying out various kinds of functions in day to day living.
Causes: There are various causes of this condition, even though many medical reports suggest that the exact cause has not really been understood so far. As any doctor will tell you, the in the inner ear there is a labyrinth which contains fluids. When there is a problem with the composition and level of these fluids, the patient may develop Meniere's Disease. This condition specifically affects the inner part of the ear. This part is made up of passages and a cavity as well as soft membrane like structures with hair like sensors. These sensors respond to the fluid's movement within the ear. When this fluid does not have the appropriate levels, it can lead to many complications like Meniere's Disease, which affect the nerve impulse that these sensors catch and transmit to the brain.
Stages: This disease progresses over a set of three stages. In the very first stage, the patient will experience much dizziness and nausea, before that progresses to the second stage. In this stage, the patient will have moderate to severe vertigo. This is also known as the middle stage. Finally, this may culminate into the third or late stage, which leads to more frequent episodes of vertigo. The hearing of the patient and the ringing sound in the ears will also get worse in this stage.
The Ayurvedic body of knowledge relies on the rhythms and functions of the body to find the root cause of ailments. The digestive tract or system is one of the most important organs of the body. The entry and accumulation of Ama or toxins can lead to an imbalance in the way the small and large intestines functions along with various other participating organs like the liver and more. As per Ayurveda, the digestive fires or Agni also need to be produced in appropriate amounts.
So how can you understand and take care of your digestive system, the Ayurvedic way? Here's our take on the matter:
Types of Agni
The digestive system has four kinds of Agni or fire that keeps it in working condition. The Jathar Agni ensures that hydrochloric acid is being produced in the stomach which directly affects the thyroid gland. The Bhuta Agni takes care of the bile acid formation in the liver. The Kloma Agni manages the pancreatic enzymes that help in digesting and absorbing sugar properly. And finally, the Dhatu Agni takes care of the tissue transformation in this entire process and region. A weak state of any of the four Agnis will lead an imbalance and food will not be digested properly.
Doshas and Agni
As per Ayurvedic science, the state of your Agni and its strength depends on the four Doshas and the one that afflicts your being. In Vata and Kapha Dosha patients, the Agni will be weak which will lead to a 'cold' digestive system where the food will not be digested properly. This can lead to constipation in the long run as well as loose motions and gas. In case there is a Pitta Dosha, the raging fire of Agni will be unbearable, which can lead to acid reflux disease and chronic acidity as well as heartburn.
Herbs and Spices
The use of herbs and spices while cooking can greatly cool or revive the Angi, depending on your Dosha. Ingesting a sliver of ginger along with lemon juice can help in warming the cold fire of the Agni, along with other aroma releasing spices like cardamom, pepper and licorice. Further, saliva and enzyme secretion can happen with these spices too. Also, these herbs can ensure that your digestion does not work overtime or create excess heat.
Ama
Using hing to season your meals can also help in better digestion of food and less accumulation of Ama or toxins.
One needs to know the state of the Agni in the body and regulate the diet and routine with proper sleep and food intake patterns, for a well-functioning digestive system.

FRCP (Edinburg), DM - Endocrinology, CCT (Endocrinology), MRCP - Diabetes & Endocrinology, MRCP (UK), MD & DNB - General Medicine, MBBS Bachelor of Medicine and Bachelor of Surgery
Thyroid disorders are associated with the thyroid gland. A thyroid gland is a butterfly-shaped gland situated right at the base of one's neck. The role of the thyroid gland is to carry out numerous metabolic processes within the body. The brain regulates the functioning of the thyroid gland through a feedback mechanism. There are a number of disorders, both severe and trivial, which could affect the thyroid gland.
Main symptoms of thyroid disorders:
Weight loss and weight gain

Changes in heart rate (arrhythmia)

Frequent mood swings

Swollen neck

Sudden bouts of moderate to high fever
Other symptoms include:
Abnormalities or irregularities in menstruation

Brittle nails and dry skin

Blurred vision

Weakened muscle tone and frequent tremors in the body
Treatment Options:
Intake of thyroid hormone pills may prove beneficial. Once you start with the treatment, you may notice significant improvement within the first two or three weeks. Generally, once affected by thyroid disorders, one might have to be on these medications his/her entire life. Over time, this treatment procedure should result in lowering of the cholesterol levels, increased energy; but in certain cases, might throw up side effects in the form of sudden and unexplained weight loss.
Anti-thyroid medications help reduce and regulate the secretion of the thyroid hormone, thus treating certain thyroid disorders (such as hyperthyroidism).
Beta blockers are drugs help in reducing high blood pressure, heart palpitations and controlling heart rate.
In severe cases, such as enlargement of the thyroid gland, surgery is advised by the doctor, in which the thyroid gland is removed. Tumors or thyroid nodules are also treated by this surgical process.
In cases of thyroid cancer, besides the surgical procedure, radioactive iodine therapy (radioiodine) is recommended. This therapy helps destroy the thyroid gland and other thyroid (malignant) cells which may be taking up iodine. However, the side effects of this technique are minimal. This procedure helps to destroy those tissues which may not have been removed by the surgery. If the thyroid cancer has spread to the lymph nodes or to other parts within the body, this particular mode of treatment can be very effective.
Types of Thyroid Disorders:
Hypothyroidism: This is a condition characterized by an underactive thyroid gland. In this case, sufficient thyroid hormone is not secreted in the body.

Hyperthyroidism: This is characterized by an overactive thyroid gland, that results in overproduction of the thyroid hormone.

Thyroid cancer: It is a type of cancer of the thyroid gland.

Goiter: This is a disorder wherein the thyroid gland gets abnormally enlarged.

Thyroid nodules: This is marked by swelling of the thyroid gland.
Adrenal gland is an endocrinal gland located above the kidney which produces hormones that regulate blood sugar, stress and sexual functions. Any problems in the pituitary gland can affect the adrenal gland as the pituitary gland regulates all the endocrine glands.

Here are the different types of adrenal gland disorders-

1. Cushing's disease - This disorder occurs when the adrenal glands produce too much cortisol in the body. Cortisol is a hormone that adrenal glands produce when a body is exposed to stress. The causes of this disease are intake of steroids and tumors present in the pituitary gland. The symptoms are rise in blood pressure, weakness in the muscles and weak bones.
2. Adrenal cancer - Presence of cancerous cells in the adrenal cortex leads to adrenal cancer. The symptoms of this disorder are stomach cramps, blood pressure problems and irregular menstrual cycle.
3. Addison's disease - This disease occurs when the adrenal glands produce less cortisol. This disorder is linked with the immune system as the adrenal glands are attacked by it during this disorder. The symptoms of this disorder are nausea, loss of appetite, constipation and muscle pain.
4. Pheochromocytomas - These are tumors that develop in the adrenal gland which causes excessive production of a hormone called catecholamines. These hormones help in regulating blood pressure. The primary causes of this disorder are genetic factors. Common symptoms of this disorder are headaches, shortness of breath and sweating.
5. Conn's syndrome - This disorder occurs when the hormone aldosterone is produced in excess by the adrenal glands. The symptoms of this disorder are feeling excessively thirsty, muscle weakness and high blood pressure.
Diabetes or madhumeha, is a serious disease that affects many people worldwide today. Diabetes, which is referred to as maha-roga is the excess of glucose in the blood. As a result, you cannot consume sweetened food, get excess urges to drink water or urinate. However, Ayurveda has the most effective solutions to control diabetes naturally. Read on to know what best natural medications are there to cure diabetes.
1. Gymnema Sylvestre or Gurmar
It is one of the most effective remedies for diabetes. It is a hypoglycemic component, which makes it ideal for treating diabetes. It helps in reducing dependency on insulin by regeneration of residual beta cells of the pancreas.
2. Coccinia indica
It is another herb which regulates diabetes very well. This plant contains components which, after consumption of carbohydrates, prevent the sudden increase in blood glucose level. It can also prevent any adverse effect on other organs of the body due to diabetes. It is found to reduce oxidative stress amongst diabetes patients by surging the Vitamin-C levels in the plasma and also prevents the fluctuations in fatty acid levels amongst diabetes patients.
3. Azadirachta Indica or neem
It is one of the most common household antiseptics and a wonderful cure for diabetes. It enables high glucose tolerance and also prevents diabetic neuropathy, which may cause severe fatalities.
4. Morus Indica or Mulberry
It is a food that is experimentally proven to reduce diabetes. Daily consumption of mulberry leaves for 15 days at a stretch have been beneficial in limiting approximately 38% of diabetes cases among its consumers. It also protects you against oxidative stress by building the antioxidant defence system of the body and is also known to correct any lipid-profile abnormality. It also delays the possibility of the appearance of cataract as a result of diabetes.
5. Momordica Charantia or bitter gourd
It is another common remedy found in most Indian households. Even though it is extremely bitter in taste, its medicinal properties are exemplary and are extensively used in Ayurvedic medicines. It also targets the beta cells of the pancreas to help boost up insulin secretion by increasing their number. Bitter gourd also helps to release more insulin by way of regeneration of the pancreas.
6. Eugenia Jambolana or Indian Jamun
This Ayurvedic cure reduces blood sugar level and increases the release of insulin. The extract of "jamun" seeds help in the healing of wounds quicker, usually impaired by diabetes.
7. Trigonella Foenum or methi
It is another household ingredient that serves medicinal purposes in case of diabetes patients. Even 1gm of fenugreek seeds could reduce diabetes sharply in a short span of 2 months. This benefit is because of the presence of diosgenin, a compound with hypoglycemic properties.
However, all these medicinal plants should be advisably consumed under proper guidance from professional practitioners only.
View All Feed
Near By Clinics