About
Our mission is to blend state-of-the-art medical technology & research with a dedication to patient welfare & healing to provide you with the best possible health care.
...more
Our mission is to blend state-of-the-art medical technology & research with a dedication to patient welfare & healing to provide you with the best possible health care.
More about Psychiatry Clinic
Psychiatry Clinic is known for housing experienced Psychiatrists. Dr. Vijendra, a well-reputed Psychiatrist, practices in Bangalore. Visit this medical health centre for Psychiatrists recommended by 106 patients.
Timings
Location
No.930, 1st Floor, Near Shekar Hospital, 28th Main,9th Block Jayanagar
Jayanagar
Bangalore,
Karnataka
-
560069

Get Directions
Doctor in Psychiatry Clinic
MBBS, DNB (PSYCHIATRY)
Psychiatrist
Services
Submit Feedback
Submit a review for Psychiatry Clinic
Your feedback matters!
Write a Review
Feed
Nothing posted by this doctor yet. Here are some posts by similar doctors.
Member of the Royal College of Psychiatrists, United Kingdom (MRC Psych), MD - Psychiatry, MBBS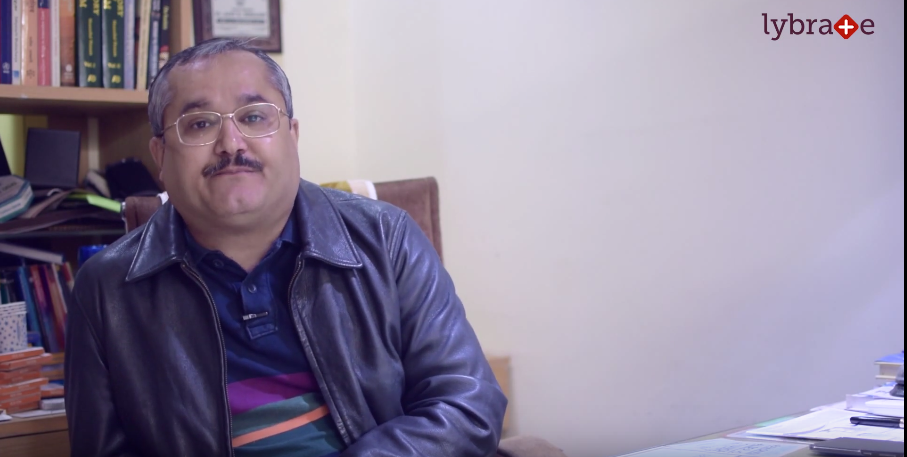 Being constantly anxious impairs work performance and creates havoc in relationships. The best way to deal with it to accept that it is only a temporary phase which everyone faces. If you keep worrying and try to fight it, you will become even more anxious and your health will become even worse.
335
people found this helpful
Member of the Royal College of Psychiatrists, United Kingdom (MRC Psych), MD - Psychiatry, MBBS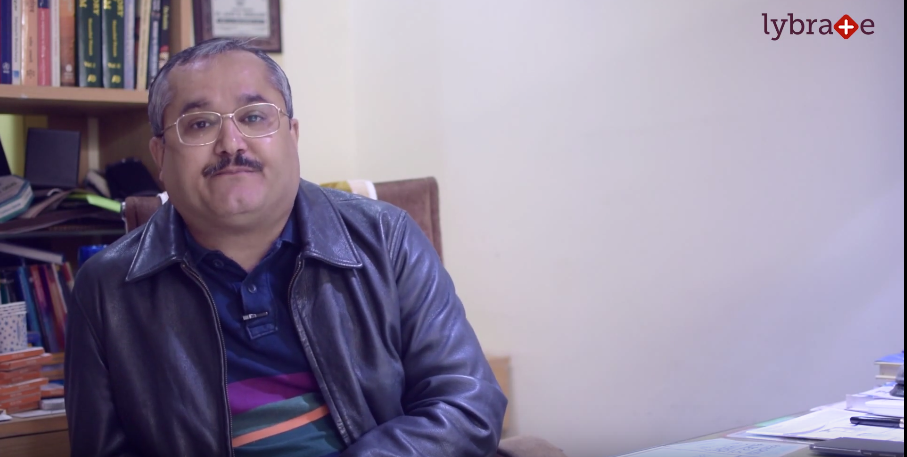 Depression, or major depressive disorder, is a mental health condition marked by an overwhelming feeling of sadness, isolation and despair that affects how a person thinks, feels and functions. Depression can affect people of all ages, races and socioeconomic classes, and can strike at any time.
237
people found this helpful

MD -Homeopathy, BHMS, Certificate Course In Child Counseling & Parenting
Epilepsy is a disease that affects the brain's nerve cells and triggers the release of abnormal electrical signals. This can cause temporary malfunctioning of the other brain cells and result in seizures and sometimes loss of consciousness. Epilepsy can affect both children and adults.
Causes of Epilepsy
The cause of this condition isn't very evident; however, few causes of epileptic seizures to metion are brain tumours, injury, infections in the brain or birth defects. Some doctors believe that epilepsy is caused due to genetic mutations and is an outcome of abnormal activity of cells in the brain. Other causes for this condition can be alcohol or narcotics withdrawal and electrolyte problems.
Repeated seizures

Impaired memory

Bouts of fainting

Short spans of blackout

Sudden bouts of blinking and chewing

Inappropriate repetitive movements
Types of Seizures
A seizure, also known as fit, is usually a brief episode characterised by uncontrollable jerking movement and loss of awareness due to abnormal neuronal activity in your brain. A collective occurrence of these seizures causes epilepsy.
There are three types of seizures based on aetiology:
Idiopathic: This kind of seizure has no apparent cause.

Cryptogenic: The doctors believe that there is a cause for the seizure but cause cannot be detected.

Symptomatic: These seizures occur due to a reason, as a symptom of some neuro-medical condition.
Role of Homeopathy
Homeopathy is a form of healing based upon the principle of 'Similia similibus curentur' or 'like cures like'. It was founded by a German doctor, Dr. Samuel Hahnemann in 1810. Homoeopathy offers vast scope in the treatment of various illnesses, both acute and chronic including epilepsy. Homeopathy takes into account the entire person like the patients family history, past history, etc. Homoeopathic doctors study each case thoroughly, analyze and evaluate the symptoms and then prescribe the medicine.

Homeopaths treat the patient's mental, emotional and physical make-up i.e. the constitution. This is known as 'constitutional treatment'. Constitutional treatment treats the disease and removes it from its roots. The Constitutional method is employed in the treatment of epilepsy in Homoeopathy. This method is gives amazing results in many cases.

Homeopathy has immense scope in the treatment of Epilepsy. In fresh cases, where the child is new to epileptic treatment, homoeopathy can relieve complaints by giving 'constitutional treatment'.

In other cases where the child is already taking treatment, homoeopathy can taper off the doses gradually and thus treat the patient effectively. Thus, in both the cases, homoeopathic treatment is beneficial in treating epilepsy.

In either of the cases, a constitutional medicine is given to treat epilepsy. Constitutional treatment relieves the patient from seizures, convulsions, etc. Thus the child can attend school daily and concentrate on his studies. In about 1/3 cases of epilepsy, a surgery known as 'seizure surgery' is performed. Regular constitutional treatment is very useful in such cases.

Homeopathic medicines are completely side-effect free and are not habit-forming. They can be taken by children, adults and even by pregnant women. They must be taken only after consultation from a homoeopathic practitioner.
B.Sc Bio-Science, Bachelor of Unani Medicine and Surgery (B.U.M.S), MCRI, PGCSD
You should a supplement that has 1500 mcg of Methylcobalamine in it. It is an active form of Vitamin B12 that is required for optimal neuro transmission and brain function. If you like herbal supplements then take a supplement whose main ingredient is Brahmi.
1
person found this helpful
If you're suffering from weak memory or memory loss, Ayurveda might be able to solve your problems. Ayurveda uses natural remedies to cure many diseases, and even though forgetting where you put your glasses or cell phones may not sound discrete enough, it may be early signs of dementia.
Before it escalates to that level, here are 5 foods that you may try to curb it as the first signs appear :
* Almonds are one of the most effective food items to increase your brain power and cure amnesia. They are a rich source of Omega 3 fatty acids and antioxidants that hike up your mental prowess. They are best to have early in the morning, ground and mixed with milk and sugar (or a healthier supplement being honey), or otherwise, after being soaked overnight in water.
* Ayurvedic herbs, like rosemary, brahmi, ashwagandha, shankha pushpin, licorice plant, etc, are all known to have medicinal properties that improve your brain power. Regulated incorporation of these herbs in your diet in requisite amount relaxes your mind, and thereby improves its functioning capacity.
* Indian Gooseberry or amla, is rich in Vitamin C, as well as anti oxidants, which helps boost immunity, but other than that, amla is also known to have properties to strengthen your nervous system. It is one of the best remedies for managing Alzheimer's disease. It can be consumed raw or dried, and at times along with white sesame seeds.
* Fish oil is an excellent way to enhance your memory, especially if you are a non-vegetarian. It contains rich quantities of Omega 3 fatty acids, which help rejuvenate your brain cells. But if you are a vegetarian or vegan, fish oil or even fishes like salmon, might not be the best suited to your dietary preference, in which case it may be more helpful to consume Omega 3 supplements which are readily available in the market, or even fenugreek seeds.
* Cinnamon helps in revitalizing your mental health, when consumed, or even when smelled. Add a pinch of cinnamon to your food, or mix a teaspoon with honey, and it will work wonders for your mental health.
* Nigella seeds, black seeds or kalonji is another way to boost your memory. They are rich in anti oxidants, and alongside also have anti-inflammatory and provide natural protection to neurons. Adding them to your meals can not only improve their taste but also enhance its remedial powers.
Depression is recognized as a mood disorder characterized by the prolonged feeling of sadness and loss of interest in otherwise regular activities. The symptoms include loss of sleep and appetite, loss of interest, persistent feeling of sadness and lowered self-esteem. These symptoms should last for a minimum of 4 weeks for the individual to be diagnosed with depression. Sometimes, at its later stages, depression can also be accompanied by suicidal tendencies.
How it can be treated?
Role of anti-depressants: Depression has become rather common in the present day scenario. The treatment varies from prescription drugs to therapy. People who have depression are usually given mood enhancers and anti-depressants. Antidepressants are medicines used to help people who have depression. With the help of these depression medications, most people can achieve significant recovery from depression. Most antidepressants are believed to work by slowing the removal of certain chemicals from the brain. These chemicals are called neurotransmitters (such as serotonin and norepinephrine). Neurotransmitters are needed for normal brain function and are involved in the control of mood and in other responses and functions, such as eating, sleep, pain, and thinking. Antidepressants help people with depression by making these natural chemicals more available to the brain. By restoring the brain's chemical balance, antidepressants help relieve the symptoms of depression. Specifically, antidepressant drugs help reduce the extreme sadness, hopelessness, and lack of interest in life that are typical in people with depression. However, these are but short-term solutions to depression and don't necessarily cure the individual completely. For the treatment to be effective, the drug intake must be combined with therapeutic techniques to solve the problem at the root level.
Therapy: Different therapeutic techniques are used to treat depression depending majorly on the individual, the cause of depression and general history and state of mind. Research suggests that client centered therapy and cognitive behavioral therapy are a good start with an average case of depression. The therapists usually incorporate several other methods based on the client's need to get maximum effect. Adlerian techniques, where individuals are made to comprehend the thoughts and emotions which influence their lifestyles and adopt a more productive and positive way of life, are rather helpful with most clients who suffer from depression.
Note
Depression is a fairly common mental health disorder today, affecting a large population. Depression must be acknowledged as a proper mood disorder and not just a passing phase. It is completely curable with proper medicine and therapeutic sessions. The individual is able to move over the feelings of unhappiness and lack of interest with proper care and acceptance from loved ones in addition to therapy and the drugs, of course.
Sorry to say but there are not home remedies for OCD. Especially if it has been so long as 10 years then you need to consult a psychiatrist only otherwise the illness will only increase. OCD can be cured by medicines and counselling both.
How Social Media can Impact Marriage Life?
This is one of the most interesting cases with a relationship and marital issues, where social media impacted the marriage life. It was with the help of Marriage Counselling that we helped the couple gain a better insight about themselves as well as their partner.
Mr. Ajit Dixit (age 65) with his wife Mrs. Sudha Dixit (age 64) approached us with their marital issues. They had an arranged marriage and have been together since the last 40 years. The couple lived their life very happily, with the normal ups and downs like in every marriage. Mr. Dixit is a businessman, quite dedicated and busy with his job. While, Mrs. Dixit is a housewife, free of almost every responsibility at her age. They have two sons, where both are happily married and settled in Toronto and Sydney.
Mr. Dixit recently noticed that his wife has been seeing someone. He didn't like his wife's unusual behavior, so he came for marriage counseling along with his wife. We had a couple of sessions with them, where we got to know that Mr. Dixit is very much of an introvert, while Mrs. Dixit is quite the opposite. She loves socializing with people, but due to her age and limitations, she only has the option of social networking. Mr. Dixit is mainly involved with his business, and due to his introvert nature, he doesn't have a social circle apart from his employees. Mrs. Dixit started feeling lonely/isolated and turned to social media.
She started communicating with her school & college classmates, and even with her crushes. As days passed, her interest in the virtual reality grew stronger. She loved art and poetry, and with no surprise, she even posted poems on Facebook. Once her poem was liked by Mr. Ramesh (her secret crush from college days), and as he liked poetry himself, he responded to it with his own style. They started posting poems on facebook and commented on each other's poem in very artistic flair. They even started dedicating poems to each other, shared their phone numbers and it was not very soon that they started seeing each other. They met at various cafes and restaurants, watched movies together and visited several museums within the city altogether. Thus, having a similar taste in the field united them and made her fall for her old-time crush. Even Mr. Sharma by now was having a romantic inclination towards her.
We discussed the matter with Mrs. Dixit and helped her understand that she was feeling isolated and wanted a friend with whom she could share her feelings. She said that she didn't have anything of a common hobby with her husband and due to his nature and being busy all the time, they didn't have much in common to talk.
After her children's marriage, she could have indulged in her hobbies that she didn't get time for or left ages ago. It is easy to carry on activities when accompanied by someone else, so she chose her friend and it leads to the romantic inclination towards him. We requested Mr. and Mrs. Dixit to indulge in some mutual activities, going out together at least during the weekends and especially to Mr. Dixit that he spends time with his wife also, and not give too much priority to his work.
We would additionally like to highlight the role of social media, how the ordinary level of flirting can lead to a serious relationship. In certain cases, married individuals also start comparing their spouse with their online friend and unconsciously create distance within their healthy relationship. We would recommend every couple to understand your partners need and spend much of quality time with them. It would also be advised to the readers to understand that cutting off from exes, especially when you are married or in a serious relationship becomes important for your relationship to be healthy.

Bachelor of Ayurveda, Medicine and Surgery (BAMS), MD - Ayurveda
View All Feed
Near By Clinics

Jayanagar, Bangalore,
Bangalore
View Clinic