About
Our medical care facility offers treatments from the best doctors in the field of Adult Psychiatrist, Forensic Psychiatrist, Psychiatrist.We like to think that we are an extraordinary pra...
...more
Our medical care facility offers treatments from the best doctors in the field of Adult Psychiatrist, Forensic Psychiatrist, Psychiatrist.We like to think that we are an extraordinary practice that is all about you - your potential, your comfort, your health, and your individuality. You are important to us and we strive to help you in every and any way that we can.
More about Nimhans Hospital
Nimhans Hospital is known for housing experienced Psychiatrists. Dr. Ranganath, a well-reputed Psychiatrist, practices in Bangalore. Visit this medical health centre for Psychiatrists recommended by 106 patients.
Timings
Location
Jayanagar
Bangalore,
Karnataka
-
560001

Get Directions
Doctor in Nimhans Hospital
MD - Psychiatry
Psychiatrist
Services
Submit Feedback
Submit a review for Nimhans Hospital
Your feedback matters!
Write a Review
Feed
Nothing posted by this doctor yet. Here are some posts by similar doctors.
Obsessive-Compulsive behaviour is form of anxiety disorder in which unreasonable thoughts and fears which are obsessions that lead one to do repetitive compulsive behaviour. Root causes of obsessive-compulsiveness are complex and often deep-seated. The underlying emotional states may include the fear of unknown, not being in control, negative outcomes, failure, rejection, shame, annihilation or embarrassment
One can eliminate mild obsessive compulsion easily, where as severe obsessive-compulsiveness, require support of medical and mental health professionals.
When one finds himself pondering or obsessing over an activity, one must try to stop the negative pattern, and provide control and security. A good anchor code stops an obsessive thought pattern, and provides fact-based security for new action. One can get it under control and recover from it, however at the present, there is no cure. It is a potential that will always be there in the background, even when one's life is no longer affected by it.
The treatment for obsessive compulsive behaviour depends on the how much the condition is affecting one's daily life. There are two main treatments, firstly cognitive behavioural therapy which involves graded exposure and response prevention and the second being medication. The cognitive behaviour therapy emboldens one to face ones fear and let the obsessive thoughts occur without neutralising them with compulsions. In second case, treatment is by medication to control one's symptoms by altering the balance of chemicals in brain.
Obsessive compulsive behaviour that has a relatively minor impact on one's daily life is usually treated with a short course of cognitive behavioural therapy. Cognitive behavioural therapy involves exposure and response prevention that is used to help people with all severities. People with mild to moderate behaviour usually need about 10 hours of therapist treatment, combined with exercises to be done at home between sessions. Those with moderate to severe symptoms may need a more intensive course of therapy that lasts longer than 10 hours.
During the sessions, one works with therapist to break down the problems into their separate parts like physical feelings, thoughts and actions. The therapist encourages you to face your fear and let the obsessive thoughts occur without putting them right. It requires motivation and one should start with situations that cause the least anxiety first. These exposure exercises need to take place many times a day, and need to be done for one to two hours without engaging in compulsions to undo them. People with Obsessive compulsive behaviour find that when they confront their anxiety without carrying the compulsion, the anxiety goes away. Each time, the chances of anxiety reduces and last for a shorter period of time.
Once one has conquered one exposure task, one can move on to a more difficult task, until one has overcome all of the situations that make one anxious. It's important to remember it can take several months before a treatment has a noticeable effect. It is extremely vital to remember that no one is perfect, nor can anyone recover perfectly. Even in well-maintained recoveries, people can occasionally mess up and forget what they are supposed to be doing.
The description you provided suggests that he is having psychosis but also put doubts if he is consuming drugs like cannabis. Please consult a psychiatrist for detail discussion and evaluation so that proper diagnosis can be established, once that is done he can be treated easily with proper medication. All the best.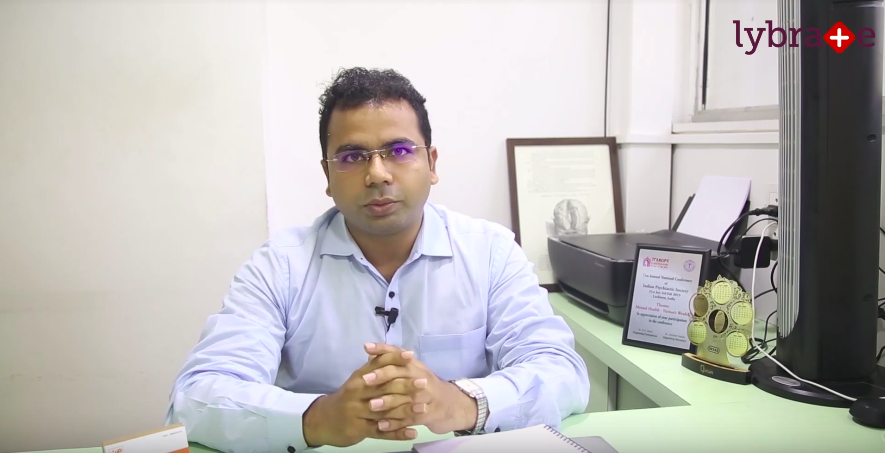 Depression is defined as a mental state, which is typified by pessimistic sense of insufficiency and a hopeless lack of activity. This state could be so severe that it may require clinical intervention. 'Relapse' is the term coined for the reappearance of signs of depression within six months after the patient has been cured of depression. The time period of depression relapse may be smaller than depression recurrence, but it is equally frightening in both the cases. It becomes very difficult for the patient to combat all the signs of depression and cope up with gloom, fatigue, bad temper etc.
1087
people found this helpful
She needs immediate hospitalisation to see the after effects of the multiple medication along with inhouse counselling be given immediately in the hospital to normalize her anxiety and depressive phase, which I think is in the hostile phase. Right now she is in complete disorientation statè and needs immediate relaxation therapies alomg with medicine. Thereafter a thorough mse would help in diagnosis and further treatment maagement plan.

BASM, MD, MS (Counseling & Psychotherapy), MSc - Psychology, Certificate in Clinical psychology of children and Young People, Certificate in Psychological First Aid, Certificate in Positive Psychology, Positive Psychiatry and Mental Health
Dear user. I can understand. Depressive disorder or depression is a neuro chemical disorder. Suicidal tendency is one main symptom of depression. You must be able to distinguish between mental disease and mental disorder. Your problem is a mental disorder. Not a mental disease. These mental disorders are usually treated with a combination of medicines and other means like awareness, meditation, psychotherapy techniques, life style changes etc. Take care.
Suffering from unwanted anxiety is very much prevalent nowadays! it is a common complaint that" I suffer from anxiety. Please help me" anxiety is a very normal emotion, which gives rise to feelings of nervousness every now and then. An anxiety disorder is a serious medical condition in which people experience a high degree of distress and mental trauma, which hinders a normal life. People suffering from this medical condition experience high levels of anxiety and nervousness almost all the time. Here are the cardinal symptoms that indicate you're suffering from anxiety disorder. 1. Troublesome & excess worry - this condition prevails if you worry about the day to day activities too much on a regular basis. It is identified when you start taking too much stress about very common and routine things, related to life or work which tends to affect you in an adverse way. A noticeable sign of excessive worry can be too much fatigue. 2. Lack of sleep/irregular, disturbed sleep - problems in falling asleep at the right time and problems in maintaining an uninterrupted sleep are two signs that indicate you have an anxiety disorder. 3. Baseless / irrational fears - this symptom is not generalized; instead, it is specific and subjective in relation to a particular thing or situation. The fears that are experienced under this category are sudden and unexpected in nature and there is no fixed rationale behind these fears. One may ear of death or accident or fall from a plane and so on. 4. Muscle pain - muscle discomfort and pain is one of the leading physiological causes of an anxiety disorder. The pain felt is chronic and pervasive, and is very common among people facing situations of anxiety. If you are exposed to constant periods of anxiety, you will experience fatigue, muscle pains and lethargy or unwillingness to work. 5. Unexplained indigestion - problems related to the digestive system are also a sign of anxiety disorder. In this case, you may face constant digestive problems accompanied by a common disorder called ibs (irritable bowel syndrome). Ibs refers to an anxiety situation in the digestive tract, which is characterized by sudden urge to defecate on eating, stomach aches, cramping, bloating, gas, constipation, and/or diarrhoea. Apart from the above-mentioned symptoms, other symptoms of an anxiety disorder include stage fright, self- consciousness, panic attacks, memory flashbacks, perfectionism, compulsive behaviours, self- doubt, and such others. Anxiety is a normal, predictable part of life. However, people with an anxiety disorder are essentially phobic about anxiety feeling. And they'll go to any lengths to avoid it. Some people experience generalized anxiety disorder (gad), excessive anxiety about real-life concerns, such as money, relationships, health and academics, others struggle with social anxiety, and worry about being evaluated or embarrassing themselves. People with obsessive compulsive disorder (ocd) might become preoccupied with symmetry or potential contamination. The bottom line is that people can experience anxiety, and anxiety disorders, related to just about anything. Most of these steps contribute to a healthy and fulfilling life, overall. To sum up, making some basic lifestyle changes can do wonders for someone coping with elevated anxiety. Take these steps from today. 1. Take a deep breath. Deep diaphragmatic breathing triggers our relaxation response, switching from our fight-or-flight response of the sympathetic nervous system, to the relaxed, balanced response of our parasympathetic nervous system, according to, clinical psychologists, who have suggested the following exercise, which you can repeat several times: #inhale slowly to a count of four, starting at your belly and then moving into your chest. Gently hold your breath for four counts. Then slowly exhale to four counts. 2 be active. One of the most important things one can do to cope with anxiety] is to get regular cardiovascular exercise," for instance, a brisk 30- to 60-minute walk "releases endorphins that lead to a reduction in anxiety." you can start today by taking a walk. Or create a list of physical activities that you enjoy, and put them on your schedule for the week. Other options include: running, rowing, rollerblading, hiking, biking, dancing, swimming, surfing, step aerobics, kickboxing and sports such as soccer, tennis and basketball, in short just anything you can do to be physically active 3. Sleep well. Not getting enough sleep can trigger anxiety. If you're having trouble sleeping, tonight, engage in a relaxing activity before bedtime, such as taking a warm bath, listening to soothing music or taking several deep breaths and meditation is excellent .if you're like many people with anxiety whose brains start buzzing right before bed, jot down your worries earlier in the day for 10 to 15 minutes, or try a mental exercise like thinking of fruits with the same letter. 4. Fight an anxious thought. We all have moments wherein we unintentionally increase or maintain our own worry by thinking unhelpful thoughts. These thoughts are often unrealistic, inaccurate, or, to some extent, unreasonable. Thankfully, we can change these thoughts. The first step is to identify them. Consider how a specific thought affects your feelings and behaviours. Is it helpful or unhelpful? These are the types of thoughts you want to challenge. Therefore it is suggested asking yourself: "is this worry real?" "is this going to happen?" "if the worst possible outcome happens, what would be so bad about that?" "could I handle that?" "what might I do?" "if something bad happens, what might that mean to me?" "is this really true or does it just seem so. Then, reframe or correct that thought to make it more accurate, realistic and more adaptive. For example: "i would feel embarrassed if I tripped on the stage, but that's just a feeling; and it won't last forever, and I would get through it." 5. Say an encouraging statement. Positive, accurate statements can help to put things into perspective. See these examples: "anxiety is just a feeling, like any other feeling." and "this feels bad, but I can use some strategies to cope with it." 6. Stay connected to others. Social support is vital to managing stress, today, call a loved one, schedule to go to lunch with a close friend. Talking with others can do a world of good. Another option is to get together and engage in an activity that improves your anxiety, such as taking a walk, sitting on the beach or going to a yoga class. And you want any help please free to consult me.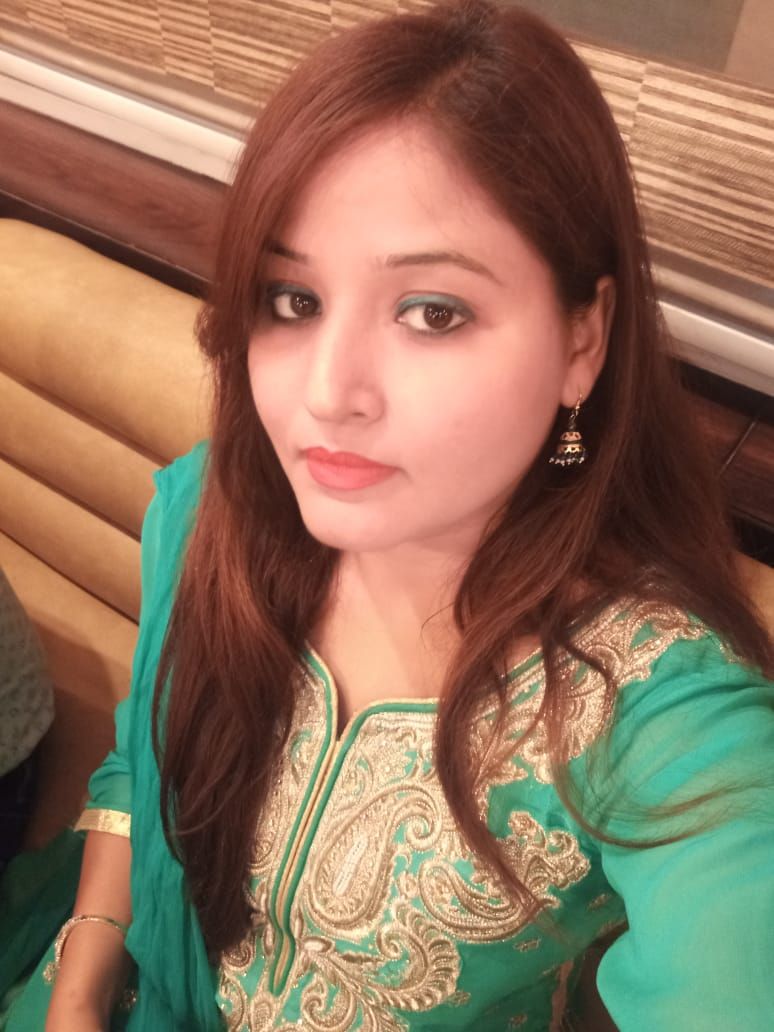 PGDRP Rehabilitation Psychology , M.A Clinical Psychology, Certificate in Guidance and Counselling (CGC)
Asperger's Syndrome has recently come under the umbrella of Autism Spectrum Disorder. This syndrome usually affects the social skills of the patient, most heavily. The patient may seem normal and even intelligent at first glance. But on closer interaction, several social skill problems will come to the fore including an obsessive focus on certain topics and issues. Repetitive behaviour is also a part of this disease.
Let us find out more about Asperger's Syndrome:
Symptoms: The symptoms usually begin to show up early on in one's childhood. The patient will not be able to make eye contact while speaking with others. Also, a perfectly normal person may seem inordinately shy and reserved during social interactions. This awkwardness may come to the fore in the form of looking for expression cues on other people's faces and even the body language. The patient may not be a very happy and lively soul, with hardly a smile to crack at the funniest of jokes. The lack of emotions or the emotionally numb state is also a major giveaway of the condition. Other symptoms may include a strong aversion towards change in food habits and routine.
Diagnosis: The diagnosis is usually done by mental health specialists like a developmental paediatrician, a psychiatrist, a psychologist or even a paediatric neurologist. These specialists can put the child through a variety of tests that will study the neurological health as well as the speech and emotional behaviour of the child.
Educating the Parent: Once the diagnosis has been done, the parents of the patient will have to appraised of the condition and its implications. The symptoms and treatment will have to be duly discussed even as the parents are put through training and therapy to learn techniques with which they can help the child in progressing along more normal lines. The therapy will also help the parents deal with the challenge of living with someone suffering from this condition.
Treatment: There are varied forms of treatment that aim at fixing the specific areas and symptoms that the patient is learning to live with. Social skills training, speech and language therapy, CBT or Cognitive Behavioural Therapy and other forms of treatment can help the child overcome many symptoms that come from this condition.
In the course of the treatment, it is important for the child, parent and therapist concerned to realise that there is no single approach that can be applied to all patients suffering from Asperger's Syndrome. Individual care and therapy will be required for individual cases. At the same time, most of the skills will need to be repeated at home so that the child takes them more seriously.
You may feel the return of symptoms. And also will cause other new symptoms also. Better take homoeopathic treatment for permanent solution.
View All Feed
Near By Clinics