About
We like to think that we are an extraordinary practice that is all about you - your potential, your comfort, your health, and your individuality. You are important to us and we strive to ...
...more
We like to think that we are an extraordinary practice that is all about you - your potential, your comfort, your health, and your individuality. You are important to us and we strive to help you in every and any way that we can.
More about GERIATRIC clinic
GERIATRIC clinic is known for housing experienced Neurosurgeons. Dr. Mathew Vargese, a well-reputed Neurosurgeon, practices in Bangalore. Visit this medical health centre for Neurosurgeons recommended by 42 patients.
Timings
Location
1st floor, OPD Block, NIHMANS

Get Directions
Doctor in GERIATRIC clinic
Services
Submit Feedback
Submit a review for GERIATRIC clinic
Your feedback matters!
Write a Review
Feed
Nothing posted by this doctor yet. Here are some posts by similar doctors.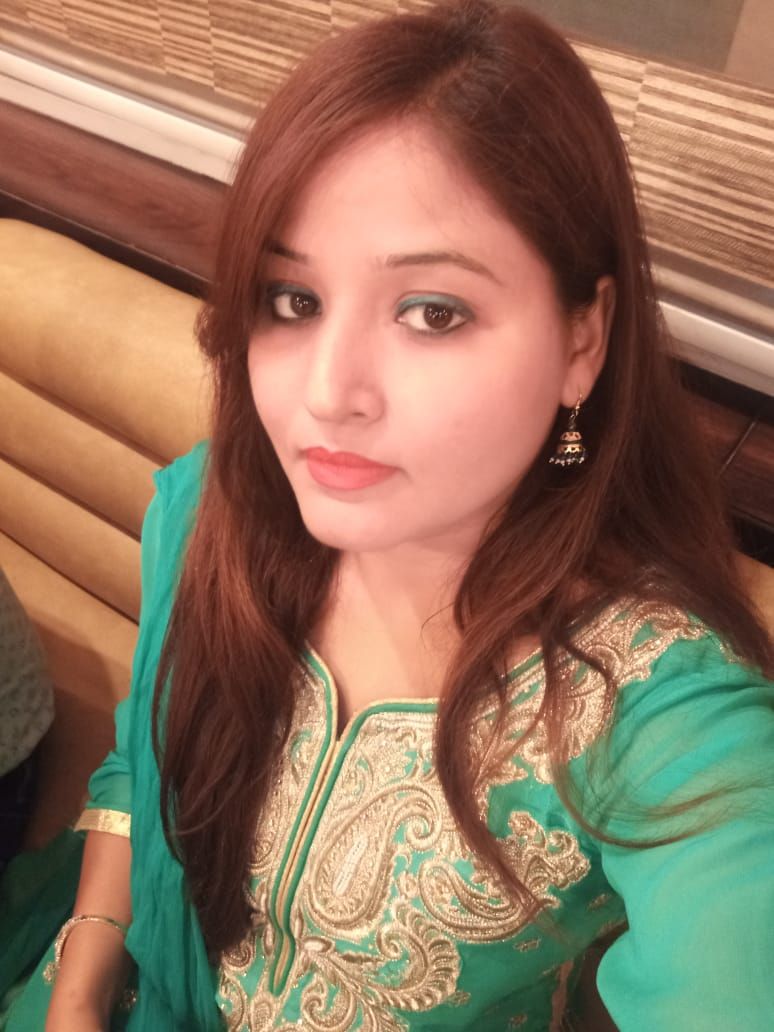 PGDRP Rehabilitation Psychology , M.A Clinical Psychology, Certificate in Guidance and Counselling (CGC)
Asperger's Syndrome has recently come under the umbrella of Autism Spectrum Disorder. This syndrome usually affects the social skills of the patient, most heavily. The patient may seem normal and even intelligent at first glance. But on closer interaction, several social skill problems will come to the fore including an obsessive focus on certain topics and issues. Repetitive behaviour is also a part of this disease.
Let us find out more about Asperger's Syndrome:
Symptoms: The symptoms usually begin to show up early on in one's childhood. The patient will not be able to make eye contact while speaking with others. Also, a perfectly normal person may seem inordinately shy and reserved during social interactions. This awkwardness may come to the fore in the form of looking for expression cues on other people's faces and even the body language. The patient may not be a very happy and lively soul, with hardly a smile to crack at the funniest of jokes. The lack of emotions or the emotionally numb state is also a major giveaway of the condition. Other symptoms may include a strong aversion towards change in food habits and routine.
Diagnosis: The diagnosis is usually done by mental health specialists like a developmental paediatrician, a psychiatrist, a psychologist or even a paediatric neurologist. These specialists can put the child through a variety of tests that will study the neurological health as well as the speech and emotional behaviour of the child.
Educating the Parent: Once the diagnosis has been done, the parents of the patient will have to appraised of the condition and its implications. The symptoms and treatment will have to be duly discussed even as the parents are put through training and therapy to learn techniques with which they can help the child in progressing along more normal lines. The therapy will also help the parents deal with the challenge of living with someone suffering from this condition.
Treatment: There are varied forms of treatment that aim at fixing the specific areas and symptoms that the patient is learning to live with. Social skills training, speech and language therapy, CBT or Cognitive Behavioural Therapy and other forms of treatment can help the child overcome many symptoms that come from this condition.
In the course of the treatment, it is important for the child, parent and therapist concerned to realise that there is no single approach that can be applied to all patients suffering from Asperger's Syndrome. Individual care and therapy will be required for individual cases. At the same time, most of the skills will need to be repeated at home so that the child takes them more seriously.
Hello. I don't think ent specialist will be of any help. It is case of neurophysician and neurosurgery. If the latest investigation didn't revealed anything then take proper homoeopathic treatment. It may help to improve the condition. You can consult me at Lybrate for homoeopathic treatment. Till then give causticum 200 one dose. See if you helps.
1
person found this helpful
It is not normal. It can be bladder infections. Take proper check up to find out the cause and take proper homoeopathic treatment.
1
person found this helpful
Stopping the medicine with put informing doctor is a grave mistake as you stopped the medicine before three months I request you to do the eeg again and restart the medicine.
Autism is a condition that afflicts many children around the globe and continues well into adulthood, with far-ranging and lifelong repercussions. While there is no permanent cure for this debilitating condition, one can turn to a number of treatments and management methods in order to take care of the symptoms and suppress the onset of the same. Let us find out more about the causes of the condition as well as the diagnosis, diet and homeopathic treatment for the same:
Causes -
This is a neurological disease that children are usually born with. It may arise due to genetic or environmental factors. This is a complex ailment that has a bearing on the social and communication skills of the child and it affects his/her development as the child grows into an adult. Intake of drugs and other kinds of harmful medications during pregnancy are the most notable causes of this disease, while a faulty carrier gene could also bring on this condition in many cases. Exposure to many kinds of chemicals may also lead to the onset of this condition.
Diagnosis -
While there are no lab tests that can determine the presence of this condition, doctors usually conduct the diagnosis on the basis of the symptoms, including constant tantrums, repetition of words as well as slurring, and over sensitivity towards pain. Further, a clinical evaluation based on the milestones touched by the child in the development process will also be studied carefully in order to make the right diagnosis. Screening tests can help determine the presence of this condition.
Diet & Management -
There is a large body of medical practitioners who hold the belief that the diet of a patient can have a large bearing on how he or she reacts to autism and its symptoms. As per many medical studies, it is known that these patients are not able to digest gluten and casein very well, which is why they should eliminate the same from their diet. Therefore, the patients must stick to gluten-free food like rice, vegetables, corn, soy and even fruits. Further, they should even try to avoid casein-rich food like dairy.
Homeopathic Treatment -
These medicines should always be prescribed by a doctor. There are several types of medicines available to treat and manage the symptoms, especially if they arise due to genetic reasons. These may be prescribed for a period of six months to one year at a time, depending on the severity of the symptoms.
The Houston Homeopathy Method has been known to give relief to over hundreds of children suffering from this ailment. Constitutional homeopathy can also be used in such cases so as to bring some respite from the symptoms. Some of the most effective Homeopathic medicines for curing Autism are Stramonium, Tarentula hispanica, Calcarea carbonica, Natrum muriaticum and Carcinosinum.
Sorry to hear about your mom for migraine you need to consider lifestyle changes don't skip meals don't go out in direct sunlight noisy places have good sleep for migraine medications I have to take full history before prescribing you can consult me online thanks.

Diploma in Hospital Administration, Post Graduate Diploma in Healthcare Management (P.G.D.H.M), Diploma in Herbal Beauty Therapy & Cosmotology, Bachelor of Ayurveda, Medicine and Surgery (BAMS)
Migraine is a burning health problem of modern age affecting more than 1 in 10. It is a widespread, chronic and intermittently disabling characterized by recurrent headaches with or without aura.
In Ayurveda, this condition is referred to as 'Sooryavarta'. Surya means 'Sun' and avarta means 'affliction' or 'blockage'. It is caused by excessive stimulation of the brain and blood vessels.
What causes migraine?
The pitta dosha obstructs the flow of Vata dosha in the brain. This causes throbbing and pulsating pain and the pain increases with every pulse. Since the pitta is dominant in the afternoon, the intensity of the headache is at its peak and it slowly reduces by evening.
Some of the things you need to incorporate in your daily life in order to avoid migraine:
Drink a lot of water
Make improvement in the posture
Sit in the dark room
Get enough sleep but don't oversleep
Stretch yourself and relax as much as possible
Hold an icepack on your forehead to reduce the pain
Exercise regularly
Try to avoid spicy food as much as possible
Wear sunglasses while you go out in the sun
Here are some of the easy home remedies to treat initial stage migraine:
Soak around 5-6 resins and almonds each at night and eat them in the morning. You can also drink the water in which they were soaked.
Take a teaspoon of coriander seed powder and mix it in a cup of water. Leave it overnight. Drink it the next morning on an empty stomach.
The fresh and tender leaves of jasmine or pomegranate are great to cure migraine. Crush the leaves well and mix with a pinch of salt to make fresh juice.
You can drop a few drops of paste of saffron and ghee into each of your nostrils and inhale deeply. This can give you amazing results and can reduce your intolerable pain.
Applying sandalwood on the forehead or a paste of black pepper, rice with bhringraj juice on your forehead will do wonders to your migraine pain.
Take a fist full of doorva grass and blend it to obtain its fresh juice. Add a pinch of licorice powder to the juice and mix it well. Drink this solution in the afternoon continuously for a month. This will help in reducing the severity of the illness.
Drink Ginger Tea as it helps in coping with other symptoms of migraine-like nausea, vomiting, etc. Include 2-4 grams of ginger in your diet daily, as it is considered as a superfood and helps in promoting over health.
Inhaling Essential Oils like rosemary, lavender and jasmine helps reduce pain and ease the tension by attacking the triggers directly. Add 5-10 drops of the essential oil in hot water and take deep breaths so as to inhale the steam
Use Sesame oil as a nasal drop. It relieves the gases that are causing the head pressure and relaxes the body. Put around 4-5 drops of sesame oil in your nostrils once in a day and inhale deeply.
Apply Nutmeg Paste by adding crushed nutmeg powder with some water, and massage on your forehead. This can help in relieving a headache makes you calm, relaxed and helps you fall asleep.
Yoga can be of great help in calming the mind and relaxing the blood vessels.
Few therapies to treat migraine attacks as recommended by Ayurveda are:-
Shirolepa
It is considered as the most effective way in curing migraines and mental exhaustion. In this certain herbs are mixed to form pastes, which are then applied on the head of the patients. Before applying the herbal paste, a medicated oil is applied to the head and body. The paste is kept over the vertex (head), and is covered with the help of a plantain leaf for an hour. Then, the paste and oil are wiped off followed by a warm water bath.
In this ayurvedic therapy, a thin stream of warm oil is poured in a continuous stream over the forehead. When the oil is poured continuously, the pressure of the oil creates a vibration on the forehead, which allows our mind and nervous system to experience a deep state of mental rest. The feeling is almost similar to that of meditation.
Kavala Graha
Kavala Graha or oil pulling has a very powerful detoxifying effect, and its health benefits range from whiter teeth to increased relief from migraine headaches.
Shirovasti
In this, the outer area of our head is covered by a leather cap. There is a hollow space inside the cap so that the medicated oil can be held in that gap for a certain period.
This therapy helps in curing diseases related to the brain such as migraine, throbbing pain, and depression.
Sneha Nasaya
In this ayurvedic treatment, medical oils such as shidbindu taila or anu taila are put in the nostrils in the same way as you put nasal drops. It helps in the treatment of the pain above the shoulder area.
1
person found this helpful
View All Feed
Near By Clinics