About
We are dedicated to providing you with the personalized, quality health care that you deserve.
...more
We are dedicated to providing you with the personalized, quality health care that you deserve.
More about Dr. Ganpati Clinic
Dr. Ganpati Clinic is known for housing experienced Endocrinologists. Dr. Ganapathi B, a well-reputed Endocrinologist, practices in Bangalore. Visit this medical health centre for Endocrinologists recommended by 42 patients.
Timings
Location
No.20, Mahamaya, Opposite To HSBC Bank, 6th Cross, Panduranga Nagar, Bannerghatta Road,
Panduranga Nagar
Bangalore,
Karnataka
-
560076

Get Directions
Doctor in Dr. Ganpati Clinic

MBBS, MD Internal Medicine, DM in Endocrinology
Endocrinologist
Services
Submit Feedback
Submit a review for Dr. Ganpati Clinic
Your feedback matters!
Write a Review
Reviews
Verified
Oct 8, 2018
few gynecologist told me there is no chance for me to have baby. when I met doctor he just spoke like that is very small problem no need to worry about it. now my baby is 3 and half years. Thanks you much sir.
Feed
Nothing posted by this doctor yet. Here are some posts by similar doctors.
When the sugar concentration in the blood increases suddenly and unreasonably, the resulting condition is known as diabetes. Sugar or glucose is generally used in order to provide much needed energy to our bodies. But when the pancreas dysfunctions, it leads to a problem in the insulin production. As a result, glucose or sugar gets directly absorbed into the blood, instead of getting absorbed by insulin. And this leads to the condition of diabetes.
Diabetes Treatment in Ayurveda
For Ayurvedic treatment of diabetes, the first step is usually dietary planning and lifestyle change. Adopting a more active lifestyle, and a healthy, balanced diet low on sugars and starches, is a must. You must begin by avoiding sugars in all forms. This means you will have to get rid of rice, potatoes, white bread, sugar coated cereals, bananas, colocasia and much more. Add a lot of green leafy vegetables to your diet to improve your nutritional status and metabolism. In addition to these, also add some herbs to your diet. Ayurvedic herbs that act as natural medicine for diabetes include turmeric, bitter gourd, gurmar leaves, bael, fenugreek and many more.
Apart from diabetes Ayurvedic treatment, you could also practice yoga, which can help you improve your health. Several yogic asanas help massage your internal organs so that they are healthier and can function much better. Some of the asanas are especially beneficial for the pancreas, which produces insulin. You may have to make some changes to your lifestyle as well. For starters, you will have to maintain a more active lifestyle. You will also have to avoid sleeping in the daytime. Avoid smoking and consuming alcohol and take extra care of your feet.
As an ancient science based on lifestyle related treatment methods that include herbs, massages and life changing tweaks, Ayurveda also provides various methods of managing this ailment. Here's how!
Bitter Gourd: Known as an ingredient that is rich in antioxidants, this can be consumed to take care of diabetes. You will need to first remove the peel of at least four to five bitter gourds before crushing them to create a paste. This paste has to be put through a sieve so that the juice of the gourds can be extracted. You will then have to drink this juice every morning, on an empty stomach.
Cinnamon: From treating coughs and colds to diabetes and other serious ailments, this is a wonder spice that can be found in most Indian kitchens. You can start by boiling a litre of water and letting it simmer on the gas for about twenty minutes. Thereafter, you can add three teaspoons of cinnamon powder to this simmering water. Strain this mixture and drink the entire batch every day to clear out the toxins.
Fenugreek Seeds: For this, you will need to take about four to five tablespoons of fenugreek seeds. These will have to be soaked in a glass of water or about 250ml of water, overnight. In the morning, the softened seeds will need to be crushed before the mixture is strained. The water that escapes should be collected and ingested every day for a period of two months.
Turmeric: Turmeric is a powerful and well-known ingredient that is used for curing and managing many ailments. You will need to mix about half a teaspoon of turmeric powder with one teaspoon of amla powder as well as half a tablespoon of methi seeds or fenugreek seeds powder. This concoction will have to mixed in half a glass of water and taken daily on an empty stomach. This can be used by patients suffering from heart ailments as well.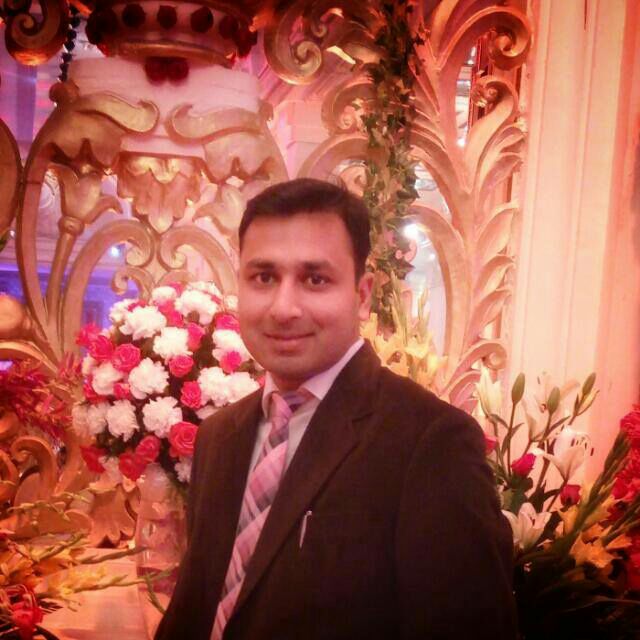 Master in Psychology, MD - Ayurveda, Dems, Bachelor of Ayurveda, Medicine and Surgery (BAMS)

Diploma In Endocrinology, M.Sc - Endocrinology, Diploma In Diabetology
The thyroid gland in your body is responsible for controlling and secreting those hormones that help in your natural growth and development. These hormones are crucial in regulating some of the most important functions of your body such as your heart rate, breathing, your body weight, your menstrual cycle and your muscle power to name a few.
Problems of the thyroid gland (such as hypothyroidism or hyperthyroidism) can hamper all of these vital functions, and these problems usually arise due to a poor diet. However, your diet can also help in improving the health of your thyroid gland. Here are some diet tips to help you out:
1. Include lots of iodine in your diet
Iodine is that nutritive element without which your thyroid gland will not be able to function at all, being its building block. Therefore iodine rich foods such as fortified salt, eggs, seaweed and other dairy products should be a part of your diet. Along with iodine, zinc, selenium, copper and iron are other very important elements that should be a part of your diet too.
2. Plenty of B vitamins and antioxidants help
Since stress (blame it on cortisol- the stress hormone that overworks your thyroid in case of chronic stress) plays a major role in hampering the proper functioning of your thyroid gland, eliminating it and detoxifying yourself becomes extremely important. This can be done through including plenty of B vitamins and antioxidants in your diet. White meat, fishes like tuna, peanuts, brown rice and fruits such as goji berries and wild blueberries can be of great help in this regard.
3. Say no to soy
Soy is one of the main culprits behind the malfunctioning of your thyroid gland as it contains an element known as isoflavones, which can reduce the iodine reserve in the gland. Apart from that, vegetables that belong to the brassica family such as cauliflower, cabbage and Brussels sprouts are linked to causing goitre and must be avoided. Consumption of gluten must be avoided too as it can cause autoimmune thyroid disorders, celiac disease and hormonal imbalances.
4. Enjoy your daily meals
In today's fast paced world a stress-free meal is a thing of the past as most people are in a rush to get done with their breakfast, lunch or dinner. This hampers your digestive function and also puts stress on your thyroid glands. The best way to eat is to sit on a table and relax, enjoying every morsel you swallow. This ensures your thyroid remains healthy.

Before you are affected by diabetes, a condition known as pre-diabetes is experienced, which indicates that a person might develop diabetes soon. In case you have pre-diabetes, your blood sugar level will be higher than the usual, but not as much as during diabetes. The condition is called borderline diabetes. During pre-diabetes, the production of insulin hormone gets decreased. You are more likely to get heart diseases and a stroke because of pre-diabetes.
Diagnosis There are three primary blood tests, which are used for the diagnosis of pre-diabetes:
Fasting plasma glucose test

You should not eat anything for eight hours before this blood test.
Blood sugar level is considered normal when it is less than 100.
If your blood sugar level is between 100 and 125, you are in the pre-diabetes stage.
If your blood sugar level is above 125, you are diagnosed with diabetes.

Oral glucose tolerance test

First, you need to have a fasting glucose test done and drink a sugary solution (75 gm glucose dissolve in water) after it. After two hours, another blood test is taken.
Blood sugar level is considered normal when it is lesser than 140.
If your blood sugar level is between 140 and 199, you are in the pre-diabetes stage.
If your blood sugar level is above 200, you are diagnosed with diabetes.

Hemoglobin A1C

This blood test shows the average blood sugar level for three to four months in the past. It helps to check whether pre-diabetes is in control or not.
Blood sugar level is considered normal when it is 5.6%.
If your blood sugar level is between 5.7% and 6.4%, you are in the pre-diabetes stage.
If your blood sugar level is 6.5% or above, you are diagnosed with diabetes.
The test should be redone for checking or verifying the results.
Lifestyle changes required for managing pre-diabetes Lifestyle changes may help people in managing pre-diabetes and for preventing it from developing into diabetes. Here are some changes and habits you need to practice:
Weight control: If you are obese and overweight, the pre-diabetes may turn into diabetes. Hence, losing some amount of body weight, at least 5% to 10%, makes quite a difference.
Exercise: You should perform moderate exercises regularly, such as swimming, cycling or walking briskly. This helps in the management of pre-diabetes. Aerobic exercise increases the heart rate and should be carried out for better benefits.
Nutrition: You must make some dietary changes as well. Consume food items, which contain low-fat protein. Eat a lot of vegetables and whole grains, limit your calorie intake and reduce the amount of sugar and starchy carbohydrates. Increase your intake of fiber-rich food.
If you experience a rise in your blood sugar levels, you must consult a doctor immediately. With early diagnosis, you can take preventive measures and will be able to prevent pre-diabetes from developing into diabetes.

M.Sc - Dietitics / Nutrition, Diploma in Diet and Nutrition, B.Sc. - Dietitics / Nutrition, National Diabetic Educator Program
Dietitian/Nutritionist, Pune
Diabetes is a chronic disorder that is gradually gripping a vast majority of the world population. Various etiological factors ranging from an inactive sedentary lifestyle to improper food habits can cause diabetes. It is not a single disease, but a group of multiple metabolic disorders that affect various systems of the body.
Commonly presenting symptoms of diabetes include polyuria – excessive urination, polydipsia – excessive thirst and polyphagia – excessive hunger.
Complications of a hyperglycemic state can be acute or long term. Acute complications include a serious condition called as diabetic ketoacidosis. Long term complications include diseases of the cardiovascular system, nephropathy, neuropathy, skin infections etc.
Sedentary lifestyle has a huge effect on the development of this disease. Lack of exercise or any active movement, prolonged office hours, stress, over eating, especially junk food consumption cause an overall increase in the prevalence rate of diabetes.
An increase in the normal sitting time has also been found to be linked with an incidence of type 2 diabetes. In an individual with a routine exercise schedule of 2-3 hours, if the sitting time is more than 4-5 hours, then the risk of diabetes is high.
Since the human body needs to spend more active time in breaking down and absorbing sugars, increased sitting time exerts more pressure on the insulin producing cells. This leads to an increased risk of developing diabetes.
The main contributor to development of the insulin resistance and a defective glucose intolerance is obesity. When the insulin secretion becomes insufficient to overcome the insulin resistance, glucose intolerance further progresses to cause type – 2 form of diabetes.
Sleep deprivation is also known to cause a pre-diabetic state. When the body is deprived o sufficient amount of sleep, then an insulin-resistance like state can develop. Insulin facilitates the absorption of glucose in the body. In case of insulin resistance, the normal functioning of the hormone is hampered, which results in a high blood sugar.
Chronic stress levels can also interfere with the body's ability of regulating blood sugar. This condition occurs due to the increase the hormone cortisol. This hormone's rise in the body can trigger a high blood sugar response. Hence, in a high stress condition, the body is unable to decrease its blood sugar level back to normal.
Also, during stress, a person may tend to over eat. Commonly in an anxious state, an individual tends to consume high calorie foods. Simultaneously, the physical activity levels of the body are also reduced. This behavior can invariably lead to cause insulin resistance.
Diabetes can be controlled by adapting various lifestyle modification techniques, with regular exercise and consuming an appropriate diet being the primary measures. Exercising control on stress, appropriate sleep and an active lifestyle can help in overcoming the risk of complications and living a normal life.
Hypothyroidism is a condition in which the thyroid gland is not producing the thyroid hormones adequately. This is a fairly common condition.
What is thyroid gland?
The thyroid gland is a small butterfly-shaped gland located just below Adam's apple. It encircles the windpipe or the trachea. It is about 4 cms in height and weighs about 18 gms. This gland is responsible for the secretion of thyroid hormones. Hormones are chemicals produced by special glands like thyroid, adrenals, ovaries etc. They act as messengers and are carried by the blood to the various target organs.
What are the hormones produced by thyroid gland and what do they do?
The thyroid hormones are of two types – T3 (Tri iodo thyronine) and T4 (Thyroxine). These hormones are mainly responsible for the body's metabolism - a process in which food is converted into energy in the cells. They influence growth and development and regulate various bodily functions which are mentioned below:
Heartbeat
Body temperature
Breathing
Body weight
Metabolism of fat
Menstrual cycles in females
Functioning of Nervous system
Digestion
Burning calories etc.
What is Hypothyroidism?
Inadequate production of hormones by the thyroid gland is termed as hypothyroidism. This is also called Underactive thyroid state. Hypothyroidism can make the body's development to slow down and reduces metabolism rates.
What are the causes of Hypothyroidism?
Hypothyroidism can be caused by a number of factors:
Hashimoto's thyroiditis: This is the commonest cause. This is an autoimmune disorder (normally body's defence system fight against external infections. In autoimmune disorder the defence system attacks the healthy cells of the body by mistake). In Hashimoto's thyroiditis the immune system/defence system produces antibodies that attack the thyroid gland and destroy it.
Iodine deficiency in diet. For the production of thyroid hormones iodine is very important. The body does not produce iodine normally, so it needs to be supplemented from outside. Iodine is mainly present in the food we eat. It is mainly present in shellfish, salt-water fish, eggs, dairy products. If a person does not eat iodine rich foods, he may end up with iodine deficiency leading to hypothyroidism. Currently, this causative factor is on the decline due to government initiative of table salt with iodine.
Surgery: Surgery to remove thyroid gland (for e.g. thyroid cancer treatment, overactive thyroid etc.)
Radiation to the neck (to treat cancer in the neck area): The thyroid gland cells are damaged due to the radiation.
Treatment with radioactive iodine: This treatment is used for managing hyperthyroidism/overactive thyroid, where the thyroid gland produces excessive thyroid hormones. One of the treatment modalities is by radioactive iodine. Sometimes this radiotherapy destroys normal functioning cells which lead to hypothyroidism.
Certain medicines: Certain medicines used to treat heart conditions, cancer, psychiatric conditions etc. – for e.g. amiodarone, lithium, interleukin-2, interferon-alpha.
Pregnancy: Pregnancy (the reason is unclear but it has been noticed that the thyroid may get inflamed after delivery – this is called Postpartum thyroiditis.
Damage to the pituitary gland: Pituitary gland is a gland which is present in the brain. It produces a hormone called TSH (Thyroxine-Stimulating hormone).The TSH tells the thyroid gland how much thyroid hormone it should make. If the levels of thyroid hormone in the blood are low, then the TSH will stimulate the thyroid gland to produce more Thyroid hormone.
Hypothalamus disorders: This is an organ in the brain. This produces a hormone called TRH (Thyrotropin Releasing Hormone) which acts on the Pituitary gland to secrete TSH. So any disorder of Pituitary gland will indirectly effect the production and secretion of Thyroid hormones. These are very rare disorders.
Congenital thyroid defects: Some babies are born with thyroid problems. This is due to the thyroid not being developed normally during pregnancy. Sometimes the thyroid gland does not function normal. This can be identified by screening for thyroid disorders in the first week after delivery. This is usually by a blood test using a small drop of blood from the baby's heel.
What are the different types of hypothyroidism?
One classification is based on whether the defect is with the thyroid gland or not:
Primary hypothyroidism: The problem is in the thyroid gland itself and thus there is reduced production /secretion of thyroid hormones.
Secondary hypothyroidism: Here the problem is with the Pituitary gland or the Hypothalamus. This results in abnormal production of TSH or TRH, which indirectly leads to less production and secretion of thyroid hormones.
Another classification is based on the symptoms and levels of the thyroid hormones and TSH:
Overt hypothyroidism: Here the patient is having the symptoms. Further the T3/T4 are low and TSH is high
Subclinical hypothyroidism: Here patient may or may not have symptoms. The T3/T4 levels are normal but TSH is high. In this situation the patient is at an increased risk of developing overt hypothyroidism in the future especially if he has Thyroid peroxidase antibodies on testing.
Who are at risk of developing Hypothyroidism?
Women have a higher risk of suffering from hypothyroidism than men.
Older people are at increased risk.
People suffering from other autoimmune diseases like Coeliac disease, Type-1 Diabetes Mellitus, Vitiligo, Pernicious anemia, Multiple sclerosis, Rheumatoid arthritis, Addison's disease etc.
People with psychiatric conditions such as bipolar disorder
People with Chromosomal abnormalities like Down syndrome, Turners syndrome also have a high risk of suffering from hypothyroidism.
What are the symptoms of hypothyroidism?
Symptoms vary from person to person. They may also mimic other conditions and hence be difficult to diagnose. Symptoms may also develop very slowly over a span of moths-years. Some of the characteristic symptoms of this disease are:
Dry hair
Dryness of the skin
Tiredness
Body pains
Fluid retention in the body
Irregular menstrual cycles
Increased sensitivity to cold
Reduced heart rate
Increase in size of the thyroid gland – called Goitre. This is due to constant stimulation of the thyroid gland by TSH.
Weight gain
Hoarse voice
Loss of libido/sex drive
Confusion or memory problems especially in the elderly
What are the symptoms to look for in a baby if you suspect hypothyroidism?
Infants suffering from congenital hypothyroidism may show no symptoms or exhibit signs of excessive drowsiness, cold hands, cold feet, constipation, hoarse cry, poor growth or absent growth, poor appetite, bloating of abdomen, puffiness of face, swollen tongue, persistent jaundice.
How to diagnose hypothyroidism?
Blood tests:
TSH: This hormone is made in the pituitary gland and it stimulates the thyroid gland to produce thyroxine. If the thyroxine levels are low in the blood, the pituitary gland produces and secretes more TSH into the blood to act on the thyroid gland to produce more thyroxine. A raised TSH level indicates hypothyroidism. Other tests are not usually necessary unless a rare cause of hypothyroidism.
T4: A low level of thyroxine indicates hypothyroidism.
T3: these levels are generally not needed to diagnose hypothyroidism
Anti-Thyroid peroxidase antibodies (anti-TPO antibodies) or Anti- thyroglobulin antibodies are present in 90-95% of patient with autoimmune thyroiditis.
Other blood tests include Creatinine Kinase, Serum Lipids, Complete blood picture etc.
Ultrasound of the neck is done if the patient presents with a thyroid swelling.
What is the treatment of hypothyroidism?
Overt hypothyroidism is treated by synthetic Thyroxin hormone which should be taken every day on an empty stomach at least 30 – 45 minutes before breakfast. The treatment is continued for the rest of the patient's life. Regular thyroid function tests are done once every 8 weeks-12 weeks to adjust the dose of the thyroxine in the initial period of diagnosis. Once the thyroxine dose is stabilised, the tests can be done even once a year. This treatment is quite effective.
Sub-clinical hypothyroidism is only treated if the patient is a woman and is contemplating pregnancy, in patients with symptoms or if the TSH is quite high.
What are the side-effects of thyroxine medication?
There are few side effects if any. Most people tolerate these medications quite well. An important consideration before starting medication is to check if the patient has chest pain/angina. These people are started on the least available dose. If these patients are started on a higher dose they notice a worsening of their angina pains.
Side effects mainly occur if the thyroxine dose is high which leads to hyperthyroidism. The symptoms of this could be palpitations 9increased heart beat), weight loss, profuse sweating, anxiety, irritability etc.
There are some tablets which increase with thyroxine tablets. These include carbamazepine, iron supplements, calcium supplements, rifampicin, phenytoin, warfarin etc.
What are the complications of hypothyroidism?
If untreated hypothyroidism can lead to:
Heart problems like heart attack due to increased levels of bad cholesterol like LDL, or heart failure due to fluid retention
Infertility
Joint pains
Depression
A pregnant woman with hypothyroidism is at increased risk of giving birth to a baby with congenital hypothyroidism, also known as cretinism. Further, the woman may have pregnancy related complications like pre-eclampsia, premature delivery, low birth weight baby, anemia, post-partum haemorrhage (bleeding after delivery) etc.
Myxoedema is another complication where the patient has extremely low levels of thyroid hormone. The body temperature drops drastically making the person lose consciousness or go into a coma.

B.A.M.S, Dietetics & Food Services Management Services, Panchkarma, Sports Nutrition, Clinical & Therapeutic Yoga
Diabetes is an abnormal condition where the sugar-level in humans are higher than usual. Ayurveda can be used efficiently in treating this condition. Madhumeha is the Ayurvedic term for diabetes. In Indian terms, diabetes is known to the common man as Prameha, which is said to be divided into 3 major types – Kapha, Pitta and Vata. Lack of exercise and intake of food having excess of snigdha, ushna and guru types are said to be the chief cause of prameha.
Along with drugs and medications, Ayurveda stresses on the importance of a balanced diet and exercise. The management modules that can be categorized are:
Vyaayam (Exercise)
Panchakarma (Procedures for Bio-purification)
Pathya (Regulation in diet)
The use of therapy (Medications)
The individual's constitution highly affects the ayurvedic treatment of prameha. Some of them are:
Obstruction in srothus
Ahara and Vihara
Dosha predominance of disease
Hereditary factors
The prakrithi of the patient
Manasika Prakrithi
Dooshya vitiation
Management of diabetes can be done using a variety of herbs. Some of them are:
Vjaysar
Eugenia jambolana (Jamun beej churna)
Pterocarpus marsupium (Vijaysar churna)
Ficus bengalensis (Nyagrodha twaka churna – banyan tree bark)
Shilajeet
Momordica chirantia Karvellaka (Karella – Bitter Gourd)
Kirat tikata (Chirayata)
Emblica officinalis (Amla)
It is possible that certain patients are unable to respond to insulin or hypoglemic medicines. In this case, an ayurvedic physician may prescribe some ayurvedic drugs such as:
Dhatri Nisha
Chandraprabha vati
Vasant kusumakar rasa
Diabetes is not just a lack of insulin. It is the most probable cause is plain poor maintenance of your body. Its cure will need to include all of these things discussed. By doing all, diet, herbs, exercise and stress management, you can certainly take care of your Diabetes.

MBBS, CCEBDM, Diploma in Diabetology, Diploma in Clinical Nutrition & Dietetics, Cetificate Course In Thyroid Disorders Management (CCMTD)
Mr. lybrate-user, thanks for the query. Both fasting and pp glucose levels are quite high. Ideally fbg should be < 100 mg or closer to 100 mg, pp 150 to 170 mg & hba1c% < 6.8%(not mentioned). It is clear that current treatment is not adequate, needs to be upgraded. Additional medication/s are needed, plus there is a need to give a re-look at your diet pattern and the extent of daily exercise being done. So please consult your concerned physician or diabetologist and get the necessary improvement in treatment done. Or if you want online help, please come back with all the above mentioned details in a private conversation (paid consultation), then I will be able to give specific guidelines and even prescribe the necessary medications. In this communications we are supposed to give only general guidelines. Thanks.
2
people found this helpful

MBBS, CCEBDM, Diploma in Diabetology, Diploma in Clinical Nutrition & Dietetics, Cetificate Course In Thyroid Disorders Management (CCMTD)
Hello, Thanks for the query. Madam TSH 0.81 mU/l is towards the lower end of the normal as the range being 0.5 to 5 mU/L. If your earlier recommended dosage is 50 mcg. then continue the same dosage right away. There is no need to stop the medication now. Later after 6 weeks check TSH levels. Please do not stop the treatment. Thanks.
2
people found this helpful
View All Feed
Near By Clinics