About
Customer service is provided by a highly trained, professional staff who look after your comfort and care and are considerate of your time. Their focus is you.
...more
Customer service is provided by a highly trained, professional staff who look after your comfort and care and are considerate of your time. Their focus is you.
More about Anirudh Skin Clinic
Anirudh Skin Clinic is known for housing experienced Dermatologists. Dr. Seetharam, a well-reputed Dermatologist, practices in Bangalore. Visit this medical health centre for Dermatologists recommended by 109 patients.
Timings
MON-SAT
05:00 PM - 09:00 PM
10:00 AM - 01:00 PM
Location
No.70/1, 18 A, RP Nilaya, Opposite Maruthinagar Bus Stop,Nagarabhavi. Landmark: Near Manju Medicals
Nagarbhavi
Bangalore,
Karnataka
-
560082

Get Directions
Doctor in Anirudh Skin Clinic
Diploma in Venerology & Dermatology (DVD)
Dermatologist
10:00 AM - 01:00 PM
05:00 PM - 09:00 PM
Services
Submit Feedback
Submit a review for Anirudh Skin Clinic
Your feedback matters!
Write a Review
Feed
Nothing posted by this doctor yet. Here are some posts by similar doctors.
गुड़हल के फूल का वैज्ञानिक नाम रोजा साइनेसिस है. गुड़हल के फूल में कई तरह के पोषक तत्व जैसे कि फाइबर वसा कैल्शियम विटामिन सी आयरन आदि भरपूर मात्रा में पाए जाते हैं. इसलिए गुड़हल का फूल हमें कई बीमारियों से निजात दिलाता है. गुड़हल का फूल हमारे यहां धार्मिक रुप से काफी महत्वपूर्ण है. हिन्दू परम्पराओं में विभिन्न प्रकार के पूजा अनुष्ठानों में उड़हुल का फूल का इस्तेमाल किया जाता है.लेकिन आज हम इस लेख में उड़हुल के लाभ के बारे में जानेंगे. तो आइए इस लेख के माध्यम से हम गुड़हल के फूल के फायदे को जानें.

बालों के लिए गुड़हल के फूल के फायदे-
यदि आप अपने बालों को सुंदर और स्वस्थ रखना चाहते हैं तो गुड़हल का फूल एक बेहतर विकल्प हो सकता है. उड़हुल के ताजे फूलों को पीसकर बालों पर लगया जा सकता है. इसके अलावा यदि आप चेहरे पर हुए मुंहासे से परेशान हैं तो इसके लिए लाल गुडहल की पत्तियों को पानी में उबाल कर पीस लें। अब इस पेस्ट में शहद को मिला कर त्वचा पर लगाएं. यह आपको मुहांसे से राहत प्रदान करता है. गुड़हल के फूल का प्रयोग हम बालों की कई समस्याओं के लिए भी कर सकते हैं. गुड़हल की पत्तियों को जैतून के पत्तों के साथ मिलाकर बने पेस्ट को 10 से 15 मिनट के लिए सिर पर लगाकर रखें इसके बाद इसे गुगुने पानी से धो लें. इससे आपके बाल घने दिखाई देने लगेंगे. इसके अलावा गुड़हल की पत्तियों को पीसकर इसमें नारियल तेल मिलाकर थोड़ा गर्म कर लें. अब इस तेल को अपने सिर पर मालिश करने के लिए प्रयोग करें. इससे आपके बालों में चमक और मजबूती आती है. बालों लिए गुड़हल के फूल का प्रयोग हम बालों की कई समस्याओं के लिए भी कर सकते हैं. गुड़हल के पत्तों और फूलों से बना पेस्ट प्राकृतिक कंडिशनर का काम करता है.

गुड़हल के फूल के अन्य फायदे भी हैं-
गुड़हल के फूल की कुछ प्रजातियों बहुत सुंदर और आकर्षक होते है. इसलिए कुछ प्रजातियों को उड़हुल के सुंदरता और आकर्षक होने के कारण लगाया जाता है. आपको जानकार हैरानी होगी कि नींबू, पुदीना आदि की तरह के औषधीय गुण गुड़हल में भी मौजूद होते हैं। इसलिए इसकी चाय भी हमारे सेहत के लिए अच्छी मानी जाती है. गुड़हल के कई प्रजातियों में से एक प्रजाति 'कनाफ' का इस्तेमाल कागज निर्मित करने के लिए भी किया जाता है. इसके अलावा एक अन्य प्रजाति 'रोज़ैल' का इस्तेमाल मुख्य रूप से कैरिबियाई देशों में सब्जी, चाय और जैम बनाने में भी किया जाता रहा है. गुड़हल के फूलों को हमलोग देवी और गणेश जी की पूजा में अर्पण करने के लिए भी किया जाता है. इनके फूलों में त्वचा को मुलायम बनाने के साथ-साथ आर्तवजनक, फफूंदनाशक, और प्रशीतक जैसे गुणों की भी मौजूदगी होती है।

कई कीट प्रजातियों के लार्वा इसका इस्तेमाल भोजन के रूप में भी करते हैं। इसके फूलों और पत्तियों को पीस कर इसका लेप सर पर लगाने से बाल झड़ने और रूसी की समस्याओं से कारगर तरीके से निपटा जा सकता है। यही नहीं इसका इस्तेमाल केश तेल बनने के लिए भी किया जाता है। इसका प्रयोग केश तेल बनाने में भी किया जाता है. गुड़हल के फूल को परंपरागत हवाई महिलायें अपने कान के पीछे से टिका कर पहनने के लिए भी करती हैं। ये बहुत रोचक बात है क्योंकि इस संकेत का अर्थ ये होता है कि वो महिला अविवाहित है और वो विवाह के लिए उपलब्ध है.

* गुड़हल के फूलों का इस्तेमाल बालों को आकर्षक और स्वस्थ रखने के लिए भी किया जा सकता है. गुड़हल के फूलों को पानी में उबाल कर बाल धोने से हेयर फॉल की समस्या दूर हो जाती है. यह एक तरह का आयुर्वेदिक उपचार है.
* गुड़हल की 10 ग्राम पत्तियों को मेहंदी और नींबू के रस में मिलाकर बालों की जड़ों से सिरे तक अच्छे से लगाएं. इस विधि से बालों के डैंड्रफ खत्म हो जाती है.
* इसका उपयोग कॉस्मेटिक में भी किया जाता है. भारत में गुड़हल की पत्तियों और फूलों से हर्बल आईशैडो बनती है.
* गुड़हल का फूल शरीर की सूजन के साथ-साथ खुजली तथा जलन जैसी समस्याओं से भी राहत देता है. गुड़हल के फूल की ताजी पत्तियों को अच्छी तरह पीस कर सूजन तथा जलन वाली जगह पर लगाएं, कुछ ही मिनटों में समस्या दूर हो जाएगी.
* बच्चों के लिए हर्बल शैम्पू बनाने में भी इसका उपयोग होता है, क्योंकि यह माइल्ड होता है.
* गुड़हल के फूल और पत्तों का उपयोग त्वचा से झुर्रियां दूर करने में भी किया जाता है.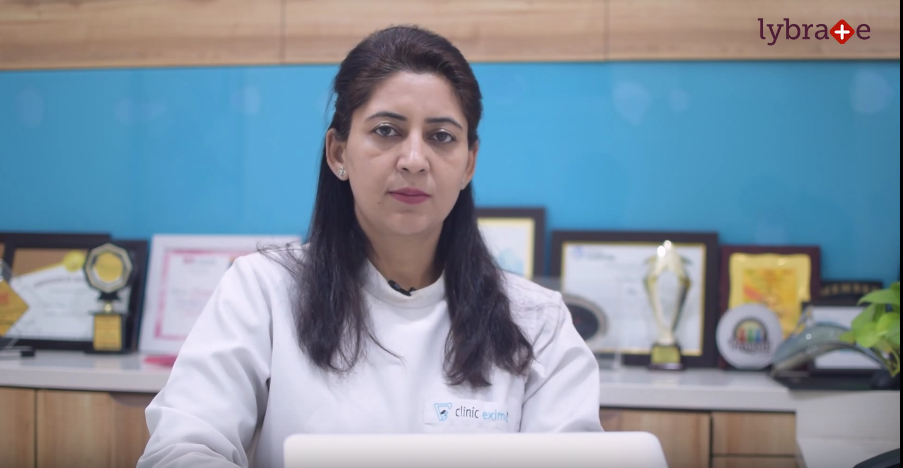 Some women look at least a decade younger than the age mentioned on their passports. For most of these women, this is the result of anti-aging creams and serums. There are dozens of anti-aging products available today. The tough part is finding the right product for you.
271
people found this helpful

MBBS, Diploma of the Faculty of Family Planning (DFFP), Diploma in Practical Dermatology, MRCGP
Are you unhappy with the results of shaving, waxing or tweezing for removing the unwanted hair from your body? You should opt for laser hair removal for this purpose, which is considered to be much more effective than the regular methods. Laser hair removal is a very common cosmetic procedure which is undertaken popularly. It involves the exposure of your body hair follicles to beams of highly concentrated laser light. The pigments present in your follicles absorb this light, which results in the destruction of the hair.
Benefits of Laser Hair Removal-
Lasers are quite effective in removing unwanted hair from areas such as the legs, face, arms, underarms and other different body parts. The various benefits of laser hair removal include the following:
Precision: Lasers can target dark, coarse hairs selectively without causing any damage to the surrounding skin.

Speed: Every pulse of laser takes less than a fraction of a second, during which many hairs are treated together. The laser is capable of treating an area which is the size of a quarter within a second. Areas such as the upper lips take less than one minute to be treated, while large areas may require an hour.

Predictability: The results of laser hair removal are highly predictable and most people get to have permanent hair loss after undertaking three to seven treatment sessions.
Procedure-
Your hair, which will get treated is usually trimmed to a few millimeters above your skin surface. The laser device is adjusted according to your hair colour, thickness and location.
You will be made to wear proper eye protection, depending on the type of laser being used. The outer layers of your skin are also protected using a cold gel or a cooling device. This helps the laser to penetrate your skin. After this, a full pulse light is exposed to the area concerned. After completion of the process, you will be given ice packs, cold water and anti-inflammatory creams for easing any discomfort you feel.
For a few days after a laser hair removal session, your treated skin area may look and feel like a sunburn. You need to apply moisturisers for healing. You can wear make-up if the treatment has been undertaken on your skin. The treated hair falls out within the next one month. You should wear sunscreen for preventing colour changes on your treated skin area. In people with a dark complexion, blisters are sometimes likely.

F.C.P.S (Dermatology), MBBS Bachelor of Medicine and Bachelor of Surgery, DDV
Do you ever wish you could start all over and take better care of your skin? A chemical peel could give you that chance. Peels can dramatically reduce lines, wrinkles, acne scars, dark spots, and roughness caused by years of sun.
A chemical peel is a solution applied to the face to remove the outermost layer or layers of skin. It's a technique used to improve the appearance of the skin on the face, neck or hands. A chemical solution is applied to the skin that causes it to exfoliate and eventually peel off. The new skin that grows in its place is softer, smoother and has fewer imperfections. The new skin is also temporarily more sensitive to the sun.
There are three basic types of chemical peels:
Superficial or Lunchtime Peel: Alpha-hydroxy acid or another mild acid is used to penetrate only the outer layer of skin to gently exfoliate it. The treatment is used to improve the appearance of mild skin discoloration and rough skin as well as to refresh the face, neck, chest or hands.
Medium Peel: Glycolic or trichloroacetic acid is applied to penetrate the outer and middle layers of skin to remove damaged skin cells. The treatment is used to improve age spots, fine lines and wrinkles, freckles and moderate skin discoloration.
Deep Peel: Trichloroacetic acid or phenol is applied to deeply penetrate the middle layer of skin to remove damaged skin cells. The treatment removes moderate lines, age spots, freckles and shallow scars. A thorough evaluation by a dermatologic surgeon is imperative before embarking upon a chemical peel.
When is a chemical peel appropriate?
Chemical peels are used to treat a number of conditions including:
1. Pigmentation on face or body
2. Tanning
3. Dyschromias
4. Fine Wrinkles
5. Acne
6. Acne marks and scars
7. Dullness
8. Aging skin
9. Crow's feet
10. Sagging skin
Who should not opt for chemical peels?
Generally, light-haired and fair skinned people are the best candidates for chemical peel. The procedure does not work as well on dark skinned patients. The procedure is not recommended for individuals with infections, active skin disease, cut or broken skin, or sunburns. Other contraindications include patients who are:
1. Nursing or pregnant.
2. Have taken Accutane in last six months.
3. Have psoriasis, eczema, dermatitis or rosacea.
Possible complications
Temporary change in skin color, particularly for women on birth control pills, who subsequently become pregnant or have a history of brownish facial discoloration.
Changes are transient and easy to take care of if taken care properly.
1. Scarring
2. Reactivation of cold sores
3. A variety of chemical treatments can be used to exfoliate and rejuvenate the skin.
Depending on the depth of treatment required, your surgeon may choose one of the following peels:
1. Alpha-hydroxy acid peel (AHA)
2. Trichloroacetic acid peel (TCA)
3. Phenol peel
4. Croton oil peel
Aftercare and recovery
Your dermatologist will discuss how long it will be before you can return to your normal level of activity and work. After surgery, you and your caregiver will receive detailed instructions about your postsurgical care, including information about:
1. Normal symptoms you will experience
2. Potential signs of complications
1
person found this helpful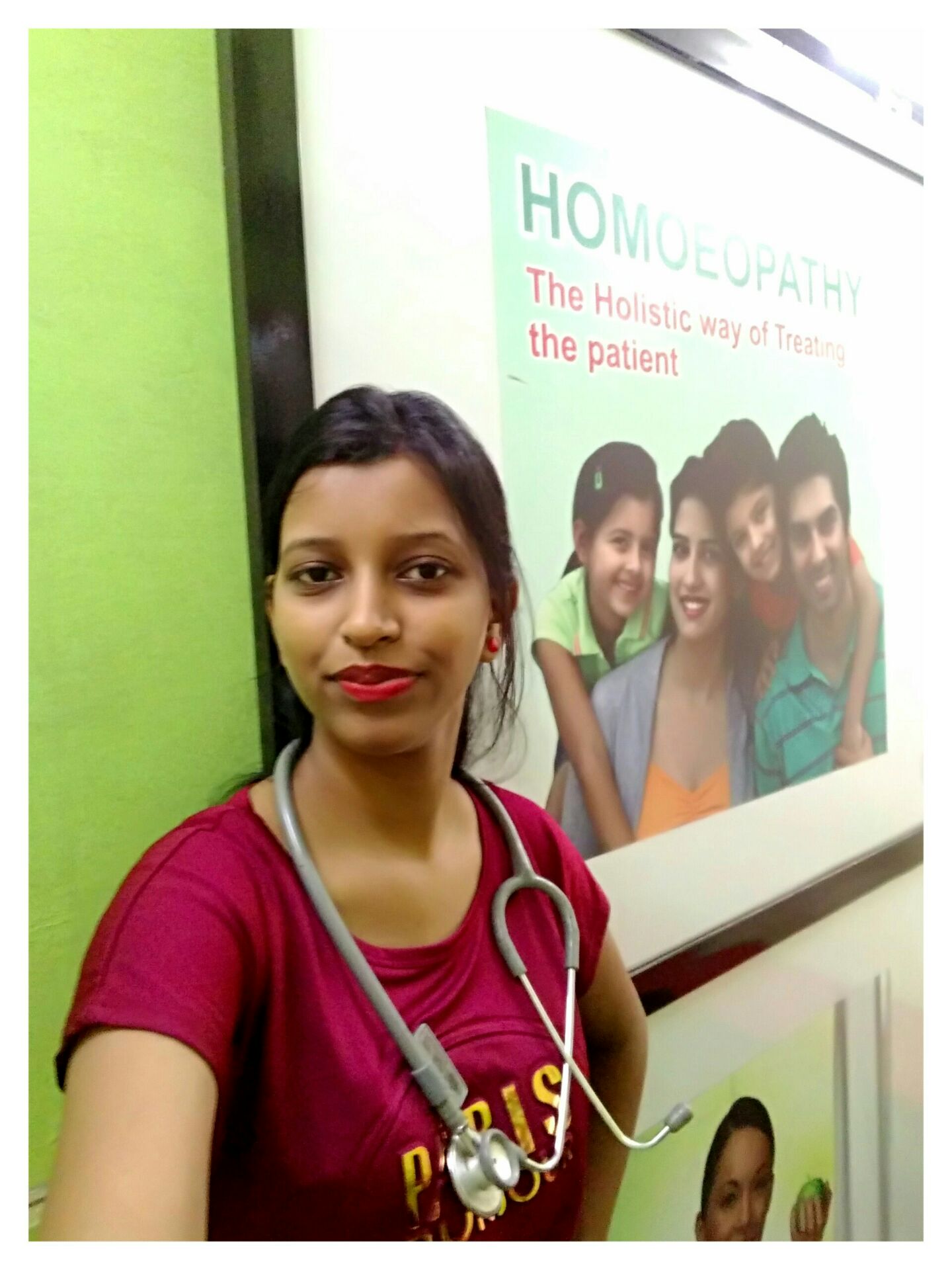 BHMS, Diploma In Nutrition & Diet Planning , ICR, M.D. Alternative Medicine
It could be lipoma or sebaceous cyst or swollen lymph nodes ,without seeing and checking it is difficult to come on final diagnosis.
1
person found this helpful

MBBS, MS - General Surgery, MCh - Plastic and Reconstructive Surgery
Cosmetic/Plastic Surgeon, Ludhiana
Please make sure that the laser is US FDA approved and check it online.
We have SopranoIce Platinum which is a triple wavelength laser is safe even for tanned skin and darker skin types, only triple wavelength which is FDA approved.
You achieve the result faster than just diode laser.
1
person found this helpful
The treatment of acne differs according to the grade of involvement. Some people have more oilyness on the face which results in breakouts. After completing treatment for controlling the active breakouts, tablets can be stopped and creams need to be continued to prevent recurrence. Diet and lifestyle modifications are also important. Please don't do any self treatment such as over the counter Steroid creams. Don't burst the pimples with your fingers as it can result in ugly scars. The marks and pores left behind after the pimples heal can also be treated. Please send your photos through online consult option for detailed prescription and diet advice.
You are suffering from hormonal changes causing Androgenetic alopecia causing hair fall. It's completely stoppable even regrowth of hair is possible with certain medications without any side effects. Treatment depends on the grade of hair loss. So, it's a must for diagnosing which grade, you are in for an effective treatment. Please send photos of your head, by direct online consultation for accurate diagnosis and proper treatment.
1
person found this helpful

MBBS, Fellowship In Aesthetic Medicine, Hair Transplant, Dermatology, Masters In Clinical Dermatology, VTCT Level 4 Laser Training, Aesthetic Practitioner Training, Advanced Botox and Dermal Filler Injectables, Advanced Lip Filler Injectable Training
Acne is a condition that affects many people including teenagers and women during their menstruation period. It is characterized by red eruptions that are usually filled with oil, secreted by overactive oil glands in the hair follicles. So what else should you know about acne?
Here are six things you probably did not know about this condition:
Clogged Pores: Acne signifies clogged or blocked pores that are filled with oil and dead skin cells that have not been cleaned out completely. This mixture of oil and dead skin cells blocks the pores, and ends up creating an eruption of red sores called acne and pimples. There is a chance that bacteria may have joined these two substances as well.
Over Treating the Skin: The worst thing that you can do is to touch, pick or even apply too many harsh chemicals to your skin during an acne breakout. These things can actually make the problem worse, and even create scars in the long run. The constant use of cleansers and moisturizers can also have a harsh effect on the skin, due to perfume and chemicals present in such products.
Exfoliation: Using a salicylic acid wash or cleanser first thing in the morning will help in exfoliation, which is a good way to clear those dead skin cells from your skin. This will speed up the process of acne treatment as well, by clearing the pores. Also at night, the use of a medicated cream that contains benzoyl peroxide will help in killing the bacteria, so that there is no infection.
Two Weeks Notice: Trying new products to treat acne is a great idea. But give every new product at least two weeks before you write it off. Usually, any good product will take at least that much time to affect the acne, and clear the pores in an effective way. So before you start changing cleansers and creams every other day, remember to use the two week thumb rule.
Menstrual Cycle: Acne, more often than not, happens about five days before and a few days after the monthly menstrual cycle. So watch out for hormonal imbalances, which can cause acne and pimples. Avoid stress around this time too.
Dermatologist: Visit a dermatologist if regular cleaning and over the counter creams are not working. Persistent acne may turn into infection. Remember to ask your dermatologist for an oil reducing formula too.
Acne is a skin problem that should be treated the right way.
6
people found this helpful
Acne or pimples. Due to hormonal changes. Oily skin causes it. Common in adolescent age. May occur in adults also. Food like Oily foods, ice cream, chocolate and sweets increase it. Treatment depends on the grade of pimples or acne. So, please send photos by direct online consultation as it's a must to see which grade of pimples or acne for accurate diagnosis and treatment.
View All Feed
Near By Clinics