About
By combining excellent care with a state-of-the-art facility we strive to provide you with quality health care. We thank you for your interest in our services and the trust you have place...
...more
By combining excellent care with a state-of-the-art facility we strive to provide you with quality health care. We thank you for your interest in our services and the trust you have placed in us.
More about Rahul Clinic
Rahul Clinic is known for housing experienced Ayurvedas. Dr. Prashanth, a well-reputed Ayurveda, practices in Ahmedabad. Visit this medical health centre for Ayurvedas recommended by 82 patients.
Timings
MON-SAT
10:00 AM - 01:00 PM
05:00 PM - 09:00 PM
Location
Ahmedabad,
Gujarat
-
380024

Get Directions
Bachelor of Ayurveda, Medicine and Surgery (BAMS)
Ayurveda
Services
Submit Feedback
Submit a review for Rahul Clinic
Your feedback matters!
Write a Review
Feed
Nothing posted by this doctor yet. Here are some posts by similar doctors.
Blessed are the people who enjoy a healthy, flawless and glowing skin with minimum effort, throughout their life. Of late, dermatological problems like acne, pruritus, psoriasis, dermatitis, eczema, have been affecting all and sundry. People, irrespective of their age, sex and occupation suffer from skin diseases. While some of the ailments are minor problems, others might be grave enough for one to seek an expert opinion. A number of factors, both internal as well as external, contribute to the skin ailments.
The dermatological problems, if not treated timely, can leave a person physically, mentally and emotionally drained out. In such cases, a person's self confidence is the worst affected. A lot of conventional and Allopathic options are available to treat the skin disease. Ointments, antihistamine tablets and antibacterial medications, though effective, often provide temporary relief. In many cases, it has been observed that in due course of time, the problem tends to relapse. The disease, thus, never really leaves the body, piling on the agony.
In this regard, Homeopathy has been a revelation, taking the medical world by storm. It works effectively to completely eliminate the dermatological problem out of your system, providing permanent relief. Homeopathy adopts a holistic approach in treating a disease. It lays great emphasis towards identifying and treating the underlying cause. Homeopathic treatment can be a little time consuming, but the time is worth waiting for. Over the past few decades, homeopathy has been the most sought after and reliable medication to deal with dermatological problems. Problems as grave as psoriasis and herpes can be completely cured; all thanks to the goodness of homeopathy.
Some of the homeopathic medications that have effectively dealt with skin diseases include:
- Natrum Muriaticum and Rhus Toxicodendron: Both the medications, Rhus Toxicodendron in particular, are very effective against eczema. Natrum Muriaticum has been found to soothe a person suffering from mental depression greatly.
- Thuja Occidentalis: Acne problems, warts, freckles, dry and itchy skin, ulcers (anogenital region) can throw life in jeopardy. Embrace the goodness of Thuja Occidentalis and the mentioned skin problems will be a thing of the past.
- Arsenicum: If psoriasis anSome of the homeopathic medications that have effectively dealt with skin diseases included chronic urticaria are giving you sleepless nights, Arsenicum is what you need. Arsenicum is equally effective against chronic eczema.
- Sepia: Herpes can make life miserable. Sepia is a powerful medication that gives one a lot to cheer about. People with psoriasis and dry skin can greatly benefit from Sepia.
- Cantharis: It provides great relief from blisters, skin eruptions and burns (second and third degree).
To enjoy the everlasting benefits, one needs to be a little patient with the treatment.

It is often stated by doctors that a child's brain and body develop through good nutrition, and this starts even before they have been conceived. If you are planning for a baby, then it is a must to tune your body for infant nutrition, as healthy growth of the brain in a child begins much before conception. An example to support this is that folic acid intake should be started 14 weeks before conception. Folic acid is considered to be helpful in the early functioning of the brain.
By the time a baby is born, already three-quarters of the cells of the brain are formed and the quarter which is left is formed by the first birthday. As soon as children reach 3 years, they have a brain which is as big as an adult's, and when children are growing, the neurons of the brain grow and develop with them. Thus a poor diet can hamper the growth of children, and also affect their ability to process information and learn. This becomes worse if the iron levels in the body dip below the required levels.
Iodine shortage also leads to irreversible motor and cognitive developments in the child. Similarly, DHA which is considered to be an essential fatty acid in the child development, if compromised, can lead to learning problems. It is known that DHA is the key component for the intensive production of the synapse which is important in the initial years of life for development and learning. Other nutrients like zinc, folic acid and choline all pay a role in the initial functioning of the brain.
Feeding a variety of food to the baby is important as they help in the development, but certain foods are a must. These are:
- Breast Milk: As per dieticians, a baby can only digest breast milk or formula milk in the initial months. Babies should be breastfed for the first six months as it has the basic nutrients required by a baby, and also gives protection against allergies, digestive diseases and infections. Breast milk also has iron which is crucial for the development of the baby.
- Iron-rich cereals: Babies can be fed solid food by 4-6 months. If a baby can sit without support and shows tongue thrust reflex, then he or she is ready for solids. Starting solids with the introduction of cereals or rice cereals is good, as they can be easily digested. It can also be diluted with the breast milk or formula. As these cereals are rich in iron, they are good for the development of the baby. A diet deficient in iron leads to delayed talking and walking of a child.
- Fruit and vegetable: A good time to introduce vegetables and fruits is when the baby is 6-7 months. These foods are loaded with minerals and vitamins which provide different textures and tastes to the baby. Carrots mashed and strained, along with beans, apples, bananas, peaches and peas and pears can be given to the baby. These can be boiled or pureed or mashed for the baby for easy consumption.
- Pureed Food: These foods are generally the meats which can be given from 8-9 months. Meats like lamb, chicken and liver contain iron. The iron of the meats is easily absorbed, as compared to the iron in plants. For the maximum absorption of the iron in the meat, it should be served with vitamin C, some fruits, cantaloupe or broccoli. It is believed that vitamin C boosts the absorption of iron.
Though there are a number of environmental and genetic factors which affect the development of a child, food is one of the most important factors. Thus it should be kept in mind that good food leads to a happy, healthy and a well-developing baby. Start from the beginning and focus on the right portions to ensure the health of your baby.

MBBS, MD - Internal Medicine, DM - Gastroenterology, Fellowship in Transplant Hepatology, Fellowship in Liver Intensive Care
Gastroenterologist, Ahmedabad
In healthy individuals, the liver contains little or no fat. In overweight or obese people, gradual fat accumulation leads to significant liver disease. Interestingly, these individuals may be consuming minimal to no alcohol. So, alcohol, which is the main cause of liver damage, does not have a significant role to play.
The non-alcoholic fatty liver disease (NAFLD) has 4 significant stages as outlined below. It is a chronically progressive disease and may take years to reach the final stages of cirrhosis and fibrosis.
1. Simple fatty liver (steatosis): This is usually identified when diagnostic tests are done for some other suspected conditions. There are usually no symptoms obvious in this stage, other than the buildup of fat in the liver.
2. Non-alcoholic steatohepatitis (NASH): The second stage where the liver is inflamed to a greater extent due to fat accumulation.
3. Fibrosis: The next degree of inflammation where blood vessels may be narrowed leading to scarring in the liver with impaired liver functions.
4. Cirrhosis: This is the most severe stage that occurs due to years of cumulative inflammation. The liver shrinks in size is scarred, and liver functions are markedly impaired and can also result in liver cancer.
Risk factors for NAFLD: The exact reason why a person develops NAFLD is not established, but some of the risk factors include-
1. Obesity, with more weight concentrated around the abdomen
2. Type 2 diabetes
4. High cholesterol levels
5. Age greater than 50
6. Smoking
Symptoms: This will depend on the stage in which it is identified. While there are no symptoms in the early stages, in some people there could be a dull, aching below the ribs, unexplained weight loss, weakness, and extreme tiredness. As it progresses to cirrhosis, there could be jaundice, fluid accumulation in the abdomen and feet, and itching of the skin.
Management: While there is no treatment aimed at curing the disease per se, there are ways to manage the symptoms, as noted below.
1. Weight loss: Reducing excess accumulated fat will help reverse symptoms and prevent further progression of the disease. A BMI of 18 to 26 is considered optimal.
2. Dietary changes: Modify your diet to a carbohydrates and protein rich and reduced fats and sugars. Increasing fiber through fruits and vegetables is highly recommended.
3. Exercise: Whatever your choice of workout, it will do wonders for NAFLD. Keep a target of an hour or two of moderate to intense exercise per day to reduce weight.
4. Smoking: This is another risk factor and can also help prevent other effects of NAFLD such as diabetes and heart disease.
NAFLD is highly controllable with these changes and other damages can be reversed too.

MBBS, Diploma In Orthopaedics, DNB - Orthopedics, Fellowship In Joint Replacement & Arthroscopy
Sports medicine belongs to a branch of medicines that specifically caters to sports fitness. It also treats all kinds of injuries sustained because of participation in physical activities such as sports or exercises.
Details about Sports Medicine Specialists:
Sports medicine cannot be referred to as a speciality medicine in itself. Sports medicine doctors have certificates in emergency medicine, internal medicine, family and in addition to this receive additional training. It, therefore, includes researchers, health care professionals and educators from a large spectrum of disciplines.
Those specialists who treat children and teens receive training in either family medicine or paediatrics along with training in the sports field. Some specialists, especially orthopaedic surgeons receive training in surgery.
Why See a Sports Medicine Specialist?
There are a number of injuries that are treated by sports medicine specialists. These include-
• Fractures
• Knee and shoulder injuries
• Heat illness
• Concussions
• Cartilage injuries
• Eating disorders
• Exercise-induced asthma
• Ankle Sprains
• Tendonitis
Sports medicine specialists can also provide expert advice on diet, nutrition, and ways to implement injury prevention and exercise tips.
Nature of Sports Injury Treatment:
The purpose of sports medicine is not only to rehabilitate and treat but also to prevent.
If a person sustains sports injuries the likely symptoms will include swelling, severe pain and numbness. Most often sports injuries do not require any kind of surgery. Treatment methods include using pain relievers and keeping the concerned site of injury completely immobilized. This is done with the help of either a sling or a cast. If surgery is performed, it will be in order to repair damaged tissues or to readjust bones.
Sports medicine, therefore, attempts to enhance athletic performance. This is done by providing necessary tips in exercise and how to effectively prevent injuries. Sports medicine is a thriving field that caters to so many athletes both playing professionally as well as non-professionally. It also serves people involved in different physical activities such as construction workers.

MBBS, MRCP - General Medicine, MRCP Respiratory Medicine, CCST Respiratory Medicine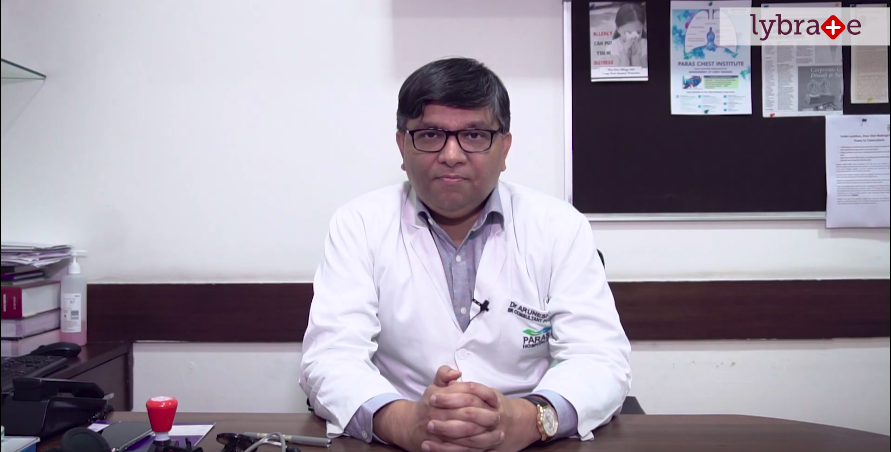 If you are experiencing a whizzing sound while you breathe or having difficulty in breathing, you are suffering from asthma. It is a medical condition characterized by paroxysmal wheezing respiration dyspnoea. There is no definite way to prevent asthma, but by following a step-by-step daily plan, you can prevent asthma attacks or keep them in check.
373
people found this helpful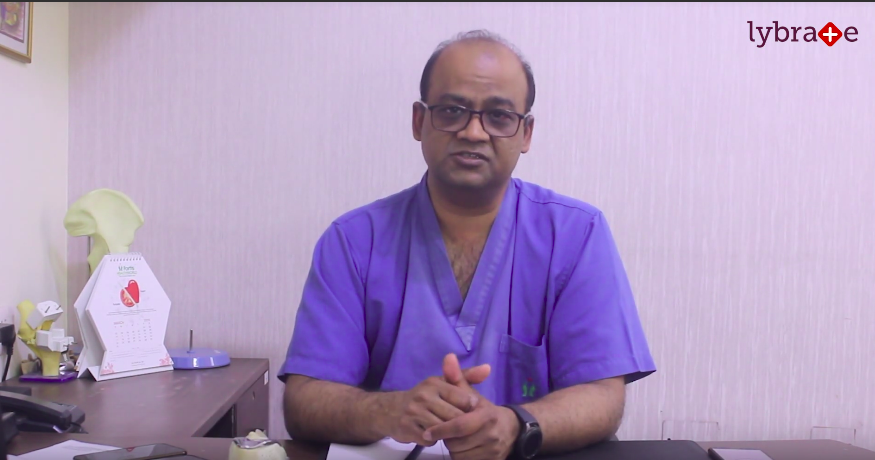 Patients with joint problems find it difficult to perform daily activities effectively, such as Walking or Climbing stairs. They may also feel pain while sitting or lying down. For such patients, Knee Replacement can be a helpful option. Knee Replacement Surgery is one of the safest and most effective methods for people with knee problems to provide relief from pain, correct leg deformity, and perform normal activities effectively.
483
people found this helpful
1.Pass urine whenever you feel a desire, empty bladder completely. 2.Wipe from front to back after toilet 3.Take lots of water so as to have clear urine 4.Do not use any spray, scented bath products 5.Try to take shower rather than bath 6.Clean genitals before sex and pass urine after sex to flush out any bacteria 7.Keep genital area dry- wear cotton, loose under garments, avoid tight clothes like jeans medicine can not be advised for open question, for medicine contact on private consultation.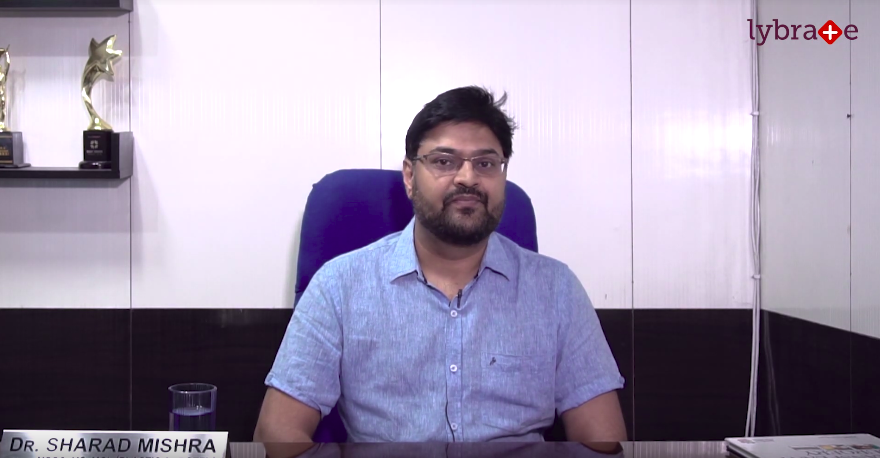 Who doesn't love a head full of thick, lush and healthy hair? It not only enhances our appearance but also makes us look and feel young and spirited. So naturally, losing hair in copious amounts or going bald can be a nightmare for many. But with the hair transplant procedure, you can easily get a head full of hair and regain your confidence.
1
person found this helpful

MBBS Bachelor of Medicine and Bachelor of Surgery, MD - Skin,VD & Leprosy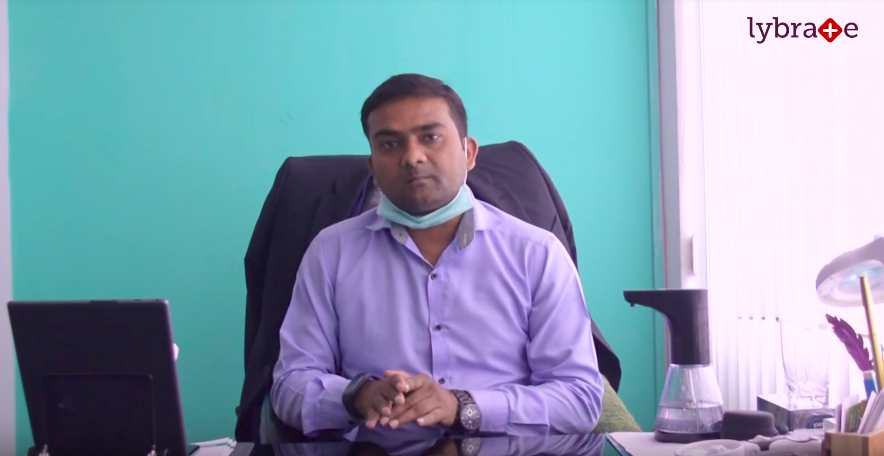 We all fear the changes that old age brings with it, especially in terms of how it changes our appearance. Skin starts to lose its elasticity, dark spots appear on the cheeks and forehead, circles under the eyes grow darker and what not. The battle against ageing is something all of us (especially women) have to prepare for, and the good news is that there are definitely things, which we can add to our armor. Started early on in life, there are skin care measures which can help you combat ageing skin later in life.
487
people found this helpful
370
people found this helpful
View All Feed
Near By Clinics