Personal Statement
I'm a caring, skilled professional, dedicated to simplifying what is often a very complicated and confusing area of health care.
...more
I'm a caring, skilled professional, dedicated to simplifying what is often a very complicated and confusing area of health care.
More about Dr. Sandhya Mishra
An MBBS from Baba Raghav Das Medical College, Gorakhpur, Dr. Sandhya Mishra is a gynecologist in Sigra, Varanasi. Dr. Sandhya Mishra is also an obstetrician and laparoscopic surgeon. She has an experience of 22 years. She completed her MBBS and her MS in obstetrics and gynecology from Baba Raghav Das Medical College, Gorakhpur. Dr. Sandhya Mishra is a member of the Federation of Obstetric and Gynaecological Societies of India or FOGSI. She is also associated with the Indian Medical Association or IMA. She is also an active member of Indian Fertility Society. Dr. Sandhya Mishra also has a Fellowship in Minimal Access Surgery or FMAS. She also has a professional membership of Indian Society of Cervical Cancer and Pathology. Dr. Sandhya Mishra, as an obstetrician, can assist in consultation during pregnancy and help in successful delivery and also provide treatment for any gynecological problems including menstrual and menopausal issues. She can also advise on advanced procedures such as IVF and surrogacy as well for couples having trouble conceiving a baby. Her consultancy fee is Rs.300. You can easily book an appointment with her online and visit her at Ankur IVF Centre and Matritva Maternity in Sigra, Varanasi.
Info
Education
MBBS - B.R.D. Medical College Gorakhpur - 1995
MS -Gynaecologist - Kanpur Medical College - 2000
from WALL - from WALL - 2014
From WALLS - From WALLS - 2014
From WALLS - From WALLS - 2014
From WALLS - From WALLS - 2014
Languages spoken
English
Hindi
Professional Memberships
Federation of Obstetric and Gynaecological Societies of India (FOGSI)
Indian Medical Association (IMA)
Indian Menopause Society (IMS)
Indian Society of Cervical Cancer & Pathology
Indian Fertility Society
ISAR
Fellowship of Minimal Access Surgery,FMAS
Fellowship of Embryology
Preceptorship in ART
Fellowship in ART from Crest ,Nuh, Singapore
Fellowship In ART From FOGSI Centre
Location
Book Clinic Appointment with Dr. Sandhya Mishra

D-59/115, Near W. H. Smith School, Sigra

,

Varanasi
Get Directions




+4




Consult Online
Text Consult
Send multiple messages/attachments. Get first response within 6 hours.
7 days validity
•
₹300 online
Consult Now
Phone Consult
Schedule for your preferred date/time
10 minutes call duration
•
₹200 online
Consult Now
Services
Submit Feedback
Submit a review for Dr. Sandhya Mishra
Your feedback matters!
Write a Review
Patient Review Highlights
"Very helpful"
26 reviews
"knowledgeable"
5 reviews
"Sensible"
1 review
"Well-reasoned"
2 reviews
"Practical"
5 reviews
"Caring"
3 reviews
Reviews
Sanjiv
May 21, 2017
Due to my no periods problem my daily activities were suffering. She is a very practical doctor. During the complete no periods treatment program she always supported and motivated me. The facilities available in the Ankur Maternity are very nice. Dr Sandhya Mishra is well aware about innovative techniques to treat problems. Many people gave very positive feedback for her. I am so thankful that she has given me the best advice and I am now finally able to get back to my normal self.
Shrikirti
Jan 21, 2017
Initially the symptoms of female sexual problems treatment were not that severe but then it became worse. I feel so great after the completion of treatment. Both Dr Sandhya Mishra and staff were very helpful. She is very talented and seasoned doctor. By chance, I approached her for second opinion and thank god, i did because, she treated me with full patience. I am glad that I visited her for my treatment.
Jemima
May 30, 2017
I am really grateful as herdelay periods treatment has give me a ray of hope. It was a bad case of delay periods. Hygiene is very important, and I must Ankur IVF Centre & Matritva Maternity was extremely clean. She is a very practical doctor. Sandhya Mishra has so much knowledge that for everything my family takes herreference. It was amazing, the Ankur IVF Centre & Matritva Maternityl was so nicely made.
Aditi
Jul 2, 2017
I wanted a good and a experienced doctor to go through my abortion process because I was very worried about it and I had read that it is very risky. Somebody suggested me Dr Sandhya Mishra from Ankur IVF centre and Matritva Maternity located in Varanasi. She is a wonderful doctor and is always ready to help. Thankyou, Doctor!
Goshanraj
Apr 3, 2017
I was facing some issues after my menopause. I consulted Dr Sandhya. She is very courteous and behaves very aptly with elder patients. With the help of her Hormonal replacement therapy ,I am feeling so great. I would definitely suggest to consult her if anyone facing the same issue.
Nikhil
Jul 3, 2017
Many people gave very positive feedback for Dr. Sandhya Mishra she did my breast examination. It was an amazing experience as everyone in the Ankur IVF Centre & Matritva Maternity is so nice. Sandhya Mishra has expert knowledge in the field.
Dilber
Jan 28, 2017
I wanted fertile period treatment for which I consulted Dr Sandhya Mishra who is famous Gynaecologist In Varanasi. The traetment eh gave wa extremely beneficial for me. I had a great experience in Ankur IVF Centre & Matritva Maternity.
Dr Priya Singh
Mar 16, 2017
I found the answers provided by the Dr. Sandhya Mishra to be very helpful. Thank u so much mam
Bilal Ahmad
Jul 3, 2017
I found the answers provided by the Dr. Sandhya Mishra to be very helpful. Thanx
Verified
Mar 30, 2018
Maim is Verry good doctor
Feed
First treatment of pcos is lifestyle management and exercise You consult of your Infertility expert and go for follicular monitoring Other Infertility workup are also to be done.
1
person found this helpful
Its not necessary to take extra precautions after IVF but you need to take all precautions what needed in normal pregnancy.
Breast cancer prevention begins from the adoption of healthy habits, which include limiting the consumption of alcohol, performing regular exercises and so on. When you are worried about breast cancer, you may be wondering what steps you could take for its prevention. The good news is that little changes in lifestyle can aid in reducing the risk factors, even when you have a family history of breast cancer, which cannot be altered.
Steps to minimize the risk of breast cancer
Lifestyle alterations have been proven to reduce the chances of breast cancer even in women with high risk. You can take the following steps for the prevention of breast cancer.
Limit the consumption of alcohol: The more alcohol you drink, the higher is the risk of developing breast cancer. The general recommendation is therefore, limiting it to even less than 1 serving per day as even the smallest quantity can contribute to increasing the risk of breast cancer.
Stop smoking right away: There is an evident link between smoking and the risk of having breast cancer, especially for premenopausal women. Plus, staying away from smoking is one of the best things you could do for maintaining your overall health.
Try to maintain a healthy weight: When you are overweight or obese, it can invariably increase your risk of having breast cancer in the near future. This is of immense significance, if you suddenly gain weight after menopause.
Take part in regular exercising: Physical activity can help you to have a healthy weight, which in turn aids in preventing the chances of breast cancer. The Department of Health and Human Sciences advises each and every individual to take part in 150 minutes of moderate aerobic exercise in a week or 75 minutes of moderate activity coupled with 30 minutes of strength training exercise at least twice a week.
Breastfeeding can protect you: The longer you breastfeed, the greater is your protection against breast cancer.
Avoid excess exposure to radiation as well as pollution: Though it is not in your hands, but you should try to limit your exposure to environmental pollution. Medical imaging procedures, like computerized tomography scan, make use of high-intensity radiation. There are numerous researches that show that there is an evident link between breast cancer and radiation exposure.
Follow these few tips to reduce your risk of developing breast cancer and lead a healthy life. In case you have a concern or query you can always consult an expert & get answers to your questions!
3485
people found this helpful
On an average, a woman's menstrual cycle lasts for 21-35 days. However, sometimes, you may notice a little bleeding even though you weren't expecting your period. Firstly, you should know that is commonly experienced by a number of women. Secondly, spotting or bleeding between your period and is usually not a serious condition, but if it recurs often, then you should consult a doctor. There are many factors that may cause bleeding between periods.
Some of them are:
Ovulation: While many women are unaware of when they ovulate, for others ovulation is marked by light spotting. This is not something to worry about and should last only a day or two after ovulation.
Implantation bleeding: If you are trying to get pregnant and experience bleeding between periods, it may be a sign of conception. When the egg is fertilized by the sperm, the women's body begins preparing for pregnancy and the walls of the uterus begin to change. This can cause bleeding known as implantation bleeding.
Contraction side effects: Birth control pills can affect your hormones. If the oestrogen and progesterone levels fluctuate too much, they can cause disturbance sin your menstrual cycle leading to spotting between periods. This usually occurs when you start or stop taking birth control medication such as pills, hormonal IUDs, patches, shots and patches. Consult your gynaecologist to find the best birth control method suited to you.
Fibroids: Uterine fibroids are non-cancerous growths on the walls of the uterus. Fibroids can affect women of all ages and are quite common among women who have already given birth. Bleeding between periods and heavy spotting are the most common symptoms of fibroids. Small fibroids usually resolve themselves without medication but in cases of large fibroids, surgery may be needed to remove them.
Infections: Vaginal bleeding in between periods may also be caused by vaginal infections. Infections of the reproductive organs can cause inflammation of the uterine lining leading to spotting and bleeding. Some of the common causes of vaginal infections are:

Douching the vagina
Unprotected intercourse
Sexually transmitted diseases
Pelvic inflammatory diseases
Pregnancy complications
Skipping a period is when most women know that they are pregnant. However, light spotting is quite common in the first trimester of pregnancy. This is usually harmless but it is always better to consult your gynaecologist to ensure that this bleeding is not a symptom of something more serious like an ectopic pregnancy. An ectopic pregnancy refers to cases where the fertilized egg is implanted in the fallopian tubes instead of in the uterus. In case you have a concern or query you can always consult an expert & get answers to your questions!
5
people found this helpful
Birth control pills are one of the most common ways women protect themselves against unwanted pregnancy. There are many types of birth control pills available and you must consult a gynaecologist before using any birth control pill. Birth control pills are relatively safe to use but do more than simply prevent pregnancy.
Some of the effects of birth control pills are:
3435
people found this helpful
The bile is one of the most important digestive juices and helps in digestion of fat. It is produced in the liver and travels down through the biliary duct to the gallbladder, where it is temporarily stored, before being released into the stomach when food is present for digestion.
Pregnancy is one of the main reasons for cholestasis. When an expecting woman develops itching in the hands and feet during the late pregnancy stages, it is usually indicative of obstetric cholestasis. Read on to know more about the causes, symptoms and management for this condition.
Causes:
While the exact cause for this condition is not clear, it could have a strong genetic component. It usually runs in families. Another reason attributed are the pregnancy hormones. The increased amount of hormones in the later stages of pregnancy affects the gallbladder functioning. There is either reduced flow of bile or complete obstruction of the bile flow. This causes the bile to flow back into the blood stream, where it gets deposited in the tissues, leading to itching. The chances of developing cholestasis also increases if it is a twin pregnancy. It is also highly likely that if you had cholestasis during the first pregnancy, you will have it during the subsequent pregnancies.
Symptoms:
The itching of the palms of the hands and the soles of the feet is almost diagnostic. Some may even have generalized itching across all body parts. It worsens at night and may affect sleep. The itching increases as the pregnancy advances and gradually subsides after delivery. This is another indication that it may be related to the hormones. As the liver is affected, other symptoms similar to any liver disease are also possible. These include jaundice where the whites of the eyes and the mucous membranes could turn yellowish to yellowish orange. This is caused by accumulation of bile pigments in these tissues. There could also be severe nausea and loss of appetite, which are common symptoms in a liver disease.
Complications:
Itching is the most common symptom for the mother, which gradually subsides. However, if it sets in, doctors would advise for early labor as the risks for the developing baby are quite high. Though not well established, cholestasis increases the chances of preterm delivery and fetal death in late pregnancy stages. The chances of meconium getting into the amniotic fluid and blocking the baby's breathing is also high. It is always advisable to watch out for these symptoms, and as soon as you see any change, especially the onset of itching, reach out for medical help.
In case you have a concern or query you can always consult an expert & get answers to your questions!
3365
people found this helpful
Going through pregnancy is an experience, which is truly unique and is one that an average woman goes through only a few times over the course of her life. Having said that, it is such a complex process that it is only expected that there are questions, which occur to a woman over the course of those nine eventful months, which need answers to. A qualified doctor is the right person to ask these questions to, but what exactly are the questions which need to be asked? Here is short list of a few of them.

What medicines should a woman make use of if she feels unwell during pregnancy?
Over the course of pregnancy, a woman is likely to feel ill due to a variety of issues. It could be a very bad case of heartburn or just a headache. A woman must ask her doctor about the right medicines for the issues. These medicines should be over-the-counter so that she can get them without needing a prescription and can take them without having to wait for an appointment. Generally, the doctor would provide a list of medicines to take in various scenarios. For example, in case there is fever with a headache, the doctor may prescribe Tylenol. Similarly, a fibre supplement may be advised in the case of constipation.

What should be the target weight and how fast should a woman gain it?

underweight
, this means that up to 40 pounds may need to be gained.
What are the exercises required to have an easy and smooth pregnancy?
It is to be kept in mind that
gaining weight
really does not mean that exercise is to be cut off. As a matter of fact, if a
pregnant
woman stays active to a reasonable level over her course of pregnancy, it is much better for both the mother as well as the baby. Also, the chances of water retention or
anxiety
are much less. Isn't it worth to spend time exercising and avoid spending unnecessary time worrying on issues related to pregnancy?
In case you have a concern or query you can always consult an expert & get answers to your questions!
3386
people found this helpful
Oh, it is that time of the month again! There are a lot of women (and men who deal with the women) who would have repeatedly said this when they are experiencing the premenstrual syndrome. Most women (and men!) get used to it and know how to deal with it. As the adage goes, this too shall pass!
The female body and mind are controlled by a whole lot of female hormones which affect her health. During the premenstrual phase, when there is a surge in the hormone levels, there are a set of symptoms which any woman dreads. These include increased mood swings, irritability, abdominal cramps, migraines, breast tenderness, food binging, and back pain to name a few. About 80% of the woman experience these, so it is common, yet easily manageable. Some of the best ways to deal with the PMS are listed below.
Stay active: Moving in any way to keep the body in motion and energy flowing is the key to managing PMS. Whether aerobic exercise, dancing, jogging, swimming, or walking, whatever works for you, go ahead and take your pick. Getting at least 30 minutes of physical activity can help get rid of the anxiety and manage stress.
Deep breathing: This is not just a way to give your body more oxygen and therefore energy, it also helps manage the abdominal bloating that is commonly seen during PMS. Deep breaths help in releasing the held up air, which causes the belly to soften.
Quit smoking: Smoking women are twice as likely to experience PMS symptoms as nonsmokers. Period. Reason enough to quit smoking??!!
Soak in the sun: The sun not just gives vitamin D, it also relieves PMS by soothing the effect of the hormones.
Get creative: The reproductive organs are the 'creators' in you, so when the hormone levels are higher, your creative energies are higher too. Check out for yourself and you will find that you will be extra-good at drawing, singing, writing and painting during these days. They also take your mind off the stress and symptoms of PMS and make you feel good.
Yoga: Yoga does wonders for PMS symptoms, and staying upside down works wonders for the woman's body.
Healthy diet: Eat clean, green foods during your cycles. Whole grains, leafy vegetables, fresh fruits, legumes and nuts should find their way into your plates. Reduce the whites – sugar, salt, white rice, and even dairy if possible. Drink loads of water and keep above-average hydration levels.
Limit alcohol and caffeine: They may boost your feeling temporarily, but do a lot of harm, so avoid them.
So, while PMS is not rare, there are simple effective ways to manage it too. In case you have a concern or query you can always consult an expert & get answers to your questions!
3148
people found this helpful
View All Feed
Near By Doctors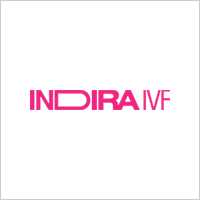 MBBS Bachelor of Medicine and Bachelor of Surgery
IVF Specialist
Book Appointment