Personal Statement
I'm a caring, skilled professional, dedicated to simplifying what is often a very complicated and confusing area of health care.
...more
I'm a caring, skilled professional, dedicated to simplifying what is often a very complicated and confusing area of health care.
More about Dr. Imtiyaz Jaliwala
Dr. Imtiyaz Jariwala is one of the most trusted Homeopathy Specialists in Vadodara who completed Diploma in Homeopathic Medicine and Surgery (DHMS) from Medical College, Baroda in 1997. He has an experience of treating his patients successfully for 20 years.
The valuable services that Dr. Imtiyaz Jariwala provides include Anti-Ageing treatment, Chin Reduction treatment, Brow Lift Procedure, Weight Management treatment, Child Nutrition Management, Diabetes Management, Acne treatment, Allergy treatment, Dengue treatment, Head and Neck Pain treatment, Asthma Management Program, treatment for Gastrointestinal Disorders, Hair Restoration Techniques, Thyroid Disorder treatment, Migraine treatment, Nosebleed (Epistaxis) treatment, Viral Fever treatment, Measles treatment, Chicken Pox treatment, Eczema treatment, Epilepsy treatment, Acidity treatment, Actinomycosis treatment, Acute Pancreatitis treatment, Alopecia Areata treatment, Arterial Thrombosis treatment, treatment of Deep Vein Thrombosis (DVT), Capillary treatments, Articular Degenerative Disease treatment, Adenomyosis treatment, Atopic Dermatitis treatment, Baldness treatment, Cerebral Palsy treatment, Corn Removal Procedure, Breast Examination, Cysts Removal Procedure, Vaccination and Allergy tests.
Dr. Imtiyaz Jariwala is available at Unique Clinic at 6, Taj Complex, opposite to Ram Park, Ajwa Road, Vadodara, Monday-Saturday, 7 PM - 9:30 PM and Monday-Sunday, 9 AM - 11 AM. He is also available via Text, Phone and Video Consultations.
Info
Education
DHMS - Baroda homoeopathic medical college - 1997
Languages spoken
English
Gujarati
Hindi
Location
Book Clinic Appointment with Dr. Imtiyaz Jaliwala
6,Taj Complex Opp Ram Park,Ajwa Road

,

Vadodara
Get Directions


Consult Online
Text Consult
Send multiple messages/attachments. Get first response within 6 hours.
7 days validity
•
₹300 online
Consult Now
Phone Consult
Schedule for your preferred date/time
15 minutes call duration
•
₹400 online
Consult Now
Video Consult
Schedule for your preferred date/time
15 minutes call duration
•
₹500 online
Consult Now
Services
Submit Feedback
Submit a review for Dr. Imtiyaz Jaliwala
Your feedback matters!
Write a Review
Patient Review Highlights
"Very helpful"
8 reviews
"Practical"
2 reviews
Reviews
Aarya
Jan 18, 2017
I was suffering from acute hairloss for which I consulted Dr Imtiyaz Jaliwala. Finally with his treatment, I am completely cured from the hairloss. Hygiene is very important, and I must UNIQUE CLINIC was extremely clean. During the complete hair loss treatment program he always supported and motivated me. I was in too much pain because of hair loss, but even after consulting a number of doctors, I was not getting any relief. Imtiyaz Jaliwala doesn't just randomly prescribes medicines, but first properly diagnoses the problem.
Mangesh
May 1, 2017
Many people gave very positive feedback for therImtiyaz Jaliwala. He is not just friendly, but also is very motivating. Due to my delay periods my daily activities were suffering. Both Imtiyaz Jaliwala and staff were very helpful. UNIQUE CLINIC can handle all types of emergency cases. The delay periods treatment for delay periods has helped me greatly and now I am perfectly fine.
Hira
Feb 11, 2017
I was shocked to experience the symptoms of headaches and for that I consulted Dr Imtiyaz Jaliawala. With the help of his treatment for headaches I am feeling so great. Both Imtiyaz Jaliwala and staff were very helpful. He is really like god send person. My case was extremely serious, but he really handled it very nicely. The UNIQUE CLINIC was equipped with various facilities.
Amruta
May 5, 2017
All of sudden I developed therdandruff and didn't know what to do. The staff at his clinic UNIQUE CLINIC in vadodra was very attentive to my needs. drImtiyaz Jaliwala is very talented and seasoned doctor. Someone from the office, referred him. My case was extremely serious, but he really handled it very nicely. With the help of his treatment for dandruff I am feeling so great.
Hemish
Apr 21, 2017
I had a small penis size due to which I was worried.I was unable to find any solution to this problem. One of my cousin's referred to Dr Imtiyaz. Over the period of time the small penis size treatment has helped me a lot. He is a very practical doctor. I am happy with the results post treatment and I would definitely recommend this doctor to anyone gladly.
Harina
Jun 11, 2017
I was having very bad thoughts regarding my problem of no periods. My previous experiences were not so good, but Dr Jaliwala has completely changed my opinion as he is very helpful and humble. The overall atmosphere in the UNIQUE CLINIC is very soothing. he with great ease handled my case of no periods.
Sahas
Mar 23, 2017
I read about the Imtiyaz Jaliwala on one of the social media platform. He never gets frustrated, even when I ask a number of queries. Imtiyaz Jaliwala certainly knows the in and out of his speciality. I took a gain weight treatment.
Lukesh
Apr 9, 2017
I was shocked to experience leg pain. Thanks to him I am much better now. The overall cleanliness in the UNIQUE CLINIC was amazing. I had lost hope, but the leg pain treatment given by Dr Jaliwala has helped me regain my confidence.
Mazhar Kapadia
Mar 2, 2015
Once I had a severe back pain, I couldn't walk or stand straight , Dr Imtiyaz gave me homeopathy medicine n I was alright in a day,so I call him a miracle man
Feed
A good laugh and a long sleep are the best cures in the doctor's book. - Irish Proverb
Sleep has a profound effect on our physical, emotional and mental wellbeing. You must have realised so often that we feel very fresh and energetic after a good night's sleep. And when we do not have a good night's sleep, we feel tired and irritable the whole day, our productivity decreases, we are feeling sleepy, and our whole schedule goes haywire. Sleep is the time when body undergoes repair and detoxification. Poor sleep patterns are linked to poor health and those who sleep less than six hours a night have a shorter life expectancy than those who sleep for longer.
When you sleep your muscles are relaxed during sleep and some blood circulation meant for the brain is diverted towards the muscles to repair them.
A person is said to be suffering from sleeplessness or insomnia when he/she wakes up frequently during the night or too early in the morning or has difficulty in falling asleep.
Insomnia can be classified in the following ways -
1. Primary insomnia: it refers to sleep problems which aren't directly related with any health condition.
2. Secondary insomnia: it stands for sleep problems that may be caused by health conditions, medications, pain or any other causes.
3. Acute insomnia: it is also known as short-term insomnia and usually lasts for a night or a few weeks.
4. Chronic insomnia: insomnia is described as long-term or chronic if you suffer from it for about 3 nights a week for 1 month or longer.
Common causes of sleeplessness:
When it comes to causes, there are several such as -
Pain or discomfort while sleeping
Use of certain medications
Interference in your normal sleep schedule
Having heavy meals or stimulants like caffeinated drinks and nicotine
In addition, there are also some medical conditions that can develop or aggravate insomnia, such as,
How does homeopathy help in treating insomnia
Since sleep disorder is of critical concern, homeopathy treatment offers an excellent remedy as it doesn't involve any side effects. A professional homeopath first studies the symptoms of the disorder and offers remedy accordingly. These remedies go to the root cause of the problem and are not meant to just provide symptomatic relief, apart from the medicine, you will be guided about certain lifestyle changes they should make.
In case you have a concern or query you can always consult an expert & get answers to your questions!
6075
people found this helpful
Eczema is a very common skin condition that can be identified by reddening of skin, feeling of itchiness in the infected area, appearance of scaly and dry patches of skin. This disease is mostly caused due to skin inflammation or irritation. If a person is suffering from chronic eczema, he or she would experience recurrent skin rashes. Most common type of eczema is "Atopic dermatitis". Atopic refers to a group of diseases with an inherited tendency to develop other allergic conditions, such as asthma and hay fever.
Eczema can be treated in many ways, but opting for homeopathy treatment proves to be most beneficial. This mostly happens as homeopathy mostly considers that each person is unique and should be given treatment specific to his/her health needs and addresses the problem accordingly.
Here are some of the advantages of using homeopathy treatment for eradicating eczema.
1. Provides long term cure
Traditional homeopathy effectively provides relief from conditions and prevents them from coming back. The approach of treatment followed by homeopathy is to provide remedies matching an individual's physical, emotional, genetic and medical conditions rather than providing a common treatment for a specific set of symptoms. This approach effectively works on many skin conditions like eczema and starts showing visible results within a few weeks. More importantly, it ensures that you don't experience the symptoms again.
2. Excellent for eliminating chronic conditions
Homeopathic medicines prove to be excellent in treating chronic diseases whose symptoms have been recurring over the years. We often find that the cause of an allergy is a hyperactive immune response of our body. In Homoeopathy, instead of treating the symptoms of allergy, we try to treat the very basic cause of the problem and set right the immune system. Once the immunity is in order and stops over reacting to ordinary stimuli, the allergy is cured and so are the symptoms of eczema. This is where Homeopathy has an edge over other branches of medicine. Homeopathy treatment of eczema does not believe in suppressing the disease, but curing the disease from its root cause, thereby causing permanent cures.
3. Doesn't have any side-effects
Another advantage of using homeopathy to treat eczema is that you don't have to experience any side effects as these medicines don't contain any toxic substances.
4. Doesn't have any negative impact on your immunity
Unlike allopathic drugs, homeopathic medicines don't harm the immune system of your body. They have a gentle effect on your body. In addition to this, these medicines are responsible for stimulation of your body's self-healing mechanism, which adds to its efficacy against diseases like eczema.
5. It is affordable and non-addictive
Homeopathic medicines are available at low prices and can be stored for a long time without affecting their effectiveness. Moreover, they aren't addictive and once you recover from eczema or any other disease, you can stop taking them easily.
According to statistics put forward by the world health organization, high blood pressure affects about 600 million people all over the world and causes about 5 million premature deaths every year.

High blood pressure, also known as hypertension, is many times called the silent killer as it doesn't reveal any visible damage. But it does cause significant damage to the heart, brain, eyes and kidneys.

What are the causes of hypertension?

Certain factors cause your arteries to have consistently high levels of blood pressure and based on these factors your hypertension gets classified into the following:
Primary hypertension: if the condition doesn't have an identifiable cause, it is known as primary hypertension. This form of high blood pressure develops slowly but surely over many years.
Secondary hypertension: this type of hypertension is characterized by identifiable causes that can be corrected with treatment. About 5-10% of cases in the world are secondary in nature. It is usually caused by an underlying problem and tends to appear all of a sudden.
Factors that fall under it are:
Kidney problems
Thyroid problems
Adrenal gland problems
Role of homeopathy in treating high blood pressure
Apart from conventional forms of medicine, homeopathy is also considered to be an effective treatment of high blood pressure. The treatment is tailor-made to your needs as it takes into consideration your external and internal environments. This is because the experiences that you may have and the characteristics of the disease that you display are not the same as the other affected person. It works by viewing your disease as a disturbance that affects your entire body and not just a specific body part.

It not only cures blood pressure but also the reason for high blood pressure so that it does not increase again when your mind or body faces stress.
2
people found this helpful
A brain disorder, attention deficit hyperactivity disorder (ADHD) is characterized by a continuous pattern of hyperactivity and inattention, resulting in interference with normal development and functioning. The term is applied to both adults and children who exhibit these two characteristics over a long period of time. The condition is usually discovered during a child's early school years, between the third and sixth year (during which he or she may display problems associated with attention) and can go on into adulthood. Although medications are available under western medical science for treating this condition, they aren't free from any side effects.

Which remedies are generally used for treating ADHD?

Homeopathic remedies can help in easing some of the symptoms of this condition, making it easy for children to take part in normal school and social activities. A homeopath prescribes the relevant remedies after having a clear understanding of your characteristics. Some of the medicines that are used for treating the condition are Cina, Hyoscyamus Niger and Stramonium. While Cina is prescribed for alleviating aggressive behavior, Stramonium is recommended for treating fears or PTSD and Hyoscyamus Niger for sexualized or manic symptoms. But the one remedy that is most preferred for treating the varied symptoms of ADHD is Tarentula Hispana.

How is homeopathy different from conventional medicine?
When it comes to the homeopathic treatment approach for ADHD, it differs from conventional western medicine in two very different ways. Firstly, the treatment is personalized to suit your needs and health condition. For this reason, the remedy that is suggested to you differs from the one that is suggested to another individual. Such an approach allows a homeopath to better help you by addressing your specific symptoms compared to the conventional treatment of ADHD. Secondly, it treats the condition using smaller doses of the remedies and not higher doses so as to not aggravate the symptoms of ADHD.
In addition to being safe and non-toxic, when these homeopathic remedies are taken along with dietary modifications and lifestyle changes, they can bring about vital improvements in your health.
In case you have a concern or query you can always consult an expert & get answers to your questions!
6541
people found this helpful
The skin can get dull and result in acne and other breakouts if exposed to the sun or other environmental factors. Homeopathic treatments have one major advantage over other forms of treatment that is they do not have any side effects.

Some homeopathic treatments for getting clear skin are-

1. Sulphur - Symptoms of dry and scaly skin can be treated by sulphur. It can also be used to treat skin eruptions such as pimples and pimple marks.

2. Bovista - Bovista is a homeopathic remedy used for disorders resulting from excessive use of cosmetics. Pimples and dark skin are problems caused by excessive cosmetic products use and treating these symptoms with bovista can help in achieving a clear and healthy skin.

3. Psorinum - People affected by overactive sebaceous glands, which results in excessive oil production benefit from using Psorinum. It will remove symptoms of greasy skin and pimples caused as a result of oily skin.

4. Silicea -
Silicea is a homeopathic medicine used when acne leaves deep marks on the skin. This treatment gets rid of the scars to give a clear skin.
5. Sepia -
Discoloration of the face caused due to liver disorders or
hormonal imbalance
is treated by Sepia. Sepia eliminates these discolorations and gives you clear and healthy skin.
Consult an Expert
& get answers to your questions!
6068
people found this helpful
Homeopathic treatments heal a disorder by inducing diluted symptoms of the same disorder to treat it. There are treatments in homeopathy which are used in treating cancer. These treatments adopt multiple approaches to treating cancer such as inducing similar symptoms to treat the disorder or strengthening the elimination systems (kidney, liver and lymphatic system).

Some remedies used for treating cancer by following the principles of classical Homeopathy are-

1. Lapis Albus - This treatment is usually used in treating cases of breast cancer and malignant growths in the uterus.

2. Conium - Conium is used in treating cancers related to the genital area such as testicles and uterus.

3. Hecla lava - Hecla lava is used in the treatment of bone cancer.

4. Arsenicum - Arsenicum is used to treat almost all cancer-related disorders. It helps in easing symptoms of psychological fear that cancer patients have. It also detoxifies the body and eases the stress from the kidneys and nervous system.

5. Phytolacca -
Phytolacca is used when malignant
tumors
occur in fat based tissues. They are also used in treating fibroids tumors in the uterus and hard tumors in the breast.
6. Condurango -
Cancers related to the stomach respond well to this treatment. It is also helpful in treating symptoms of cancer that form in the
epithelial
cells of the body. If you wish to discuss about any specific problem, you can consult a
Homeopath
.
5789
people found this helpful
Sinuses, also known as paranasal sinuses as they surround the nasal cavity, are hollow air-filled cavities. Humans have four pairs of such cavities which are known as:
Frontal sinus - in the forehead
Maxillary sinus - behind the cheekbones
Ethmoid sinus - between the eyes behind the bridge of the nose
Sphenoid sinus - behind the eyes
What is sinusitis?

Sinusitis is the inflammation or infection of one or more of the sinuses. It can be caused by a virus, bacteria, fungus, allergies or excessive nose blowing and results in the blockage of the sinus opening. Sinusitis can be acute (lasting 4 or lesser weeks), subacute (lasting 4 to 8 weeks), chronic (lasting beyond 8 weeks) and recurring (several attacks in a year).

Acute sinusitis generally causes pain in the sinuses, headaches, loss of smell, stuffiness, and coughs as well as may also cause bad breath, toothaches, and fever.

What does the homeopathic treatment for sinusitis entail?

Homeopathy is an alternative medicine system which uses plants and minerals to develop remedies that augment the body's natural defenses by stimulating symptoms of the disease the patient is suffering from.

Acute sinusitis finds a permanent cure in homeopathy. Though treatment takes time, it rebuilds the body's immunity to sinusitis. It drains the sinuses, kills the germs and wipes the infection off at the root, thus preventing it from recurring. When antibiotics are used to treat sinusitis, there may be side effects such as fungal infections. Fungal infection is a leading cause of chronic sinusitis.

Homeopathy can boost the body's immunity which can treat fungal infections from the root, hence eliminating chances of recurrence. It can treat the symptoms of sinusitis and provide relief from associated respiratory diseases and allergies. There are different remedies available to treat the different symptoms of sinusitis, which work together to completely cure it by boosting the body's immune system without having any side effects.
Homeopathy for Nasal Polyps:
With Chronic sinus, soft growths arising from the mucous membrane of the nose or paranasal sinus are referred as nasal polyps. The most common treatment option suggested by a conventional system in nasal polyps is surgical removal. In most cases, nasal polyps reappear after
surgery
. However, surgery is a temporary fix since it does not address the body's tendency to form polyps. Homeopathy, on the other hand, offers a permanent solution by treating the root cause. Following six homeopathic medicines are usually recommended for nasal polyps - Lemna Minor, Sanguinaria Can, Calcarea Carb, Kali Bichrome, Teucrium, and
Phosphorus
. If you wish to discuss about any specific problem, you can consult a
Homeopath
.
5918
people found this helpful
Bronchitis is a respiratory disease where people cough up thick mucus. Bronchitis can either be acute or chronic, with the most common cause of bronchitis being either viral or bacterial infection. Acute bronchitis improves within a few days with proper medications. On the other hand, chronic bronchitis is a serious condition causing constant irritation in the linings of bronchial tubes. The most commonly visible signs of bronchitis are a cough, fatigue, shortness of breath, chest discomfort and slight fever and chills. Exposure to excessive pollutants and smoking can cause chronic bronchitis.

How homeopathy can help you in treating bronchitis

Bronchitis can be treated with the help of homeopathy, which can be instrumental in providing relief, thereby improving your quality of life. In fact, homeopathy can be your best option for treating both the forms of bronchitis, as it offers significant relief from the symptoms as well as helps in improving your health in totality.

In the case of acute bronchitis, homeopathy can shorten the duration of the illness to a great extent. When a patient is on the homeopathic treatment he/she experiences a marked reduction in toxicity as well. For the management of an acute attack of bronchitis, the prescribed homeopathic medicines may have to be taken at shorter intervals, after every few hours.

Chronic bronchitis, though contagious, can be treated by homeopathy as well. The symptoms of chronic bronchitis can be significantly improved by homeopathic remedies. It can even aid the patient in quitting smoking.
The most important aspect of homeopathy treatment in the management of bronchitis is that the medicine works very fast and does not leave you weak and drained at the end of the infection. Homeopathic treatment can also help to prevent complications such as
pneumonia
,
respiratory failure
, right sided
heart failure
(the one that affects the right side of your heart),
emphysema
, etc.
Homeopathic medicines come without any side effects and are non-addictive. Also, there is no problem in administering the medicines to any patient irrespective of age; therefore, it's a safer choice to opt for homeopathy for the treatment of bronchitis. If you wish to discuss about any specific problem, you can consult a
Homeopath
.
5922
people found this helpful
Hangover is referred to as the unpleasant symptoms that take place after alcohol consumption in the excessive amount. It is called veisalgia in medical terms. Significant symptoms of a hangover are headache, feeling dizzy, nausea, body ache, vomiting, fatigue, abdomen pain, trouble with concentration, diarrhoea, disturbed sleep, uneasiness and anxiety. The symptoms show up when the intoxicating impact of alcohol drops down to zero. This may keep going for up to 24 hours or more.
Homeopathic medicines are extremely powerful in curing a hangover. Medicines of natural cause are utilized as a part of Homeopathy to manage hangover cases. Homeopathic medicines are hence free from any severe reaction due to excess alcohol consumption.
Here is a list of different homeopathic medicines for curing a hangover and instances when they are used:
Nux vomica and Carbo veg: Nux Vomica and Carbo Veg are primary homeopathic medicines for a hangover accompanied with headache. Nux Vomica is used when stretched feeling and pain in the head take place after alcohol utilization. Irritation is also experienced with pain in the abdomen, with regular stools are additionally seen alongside headache in such cases. Carbo Veg is one of the best suited homeopathic medicines for a hangover where exceptional headache occurs after alcohol consumption. The head feels overwhelming with a sensation of weight on it. These indications are joined by gastric problems and bloating of the abdomen. Carbo Veg is the best in such cases among Homeopathic medicines for hangovers.
Arsenic album and Ipecac: Arsenic Album is helpful where vomiting shows up from taking alcohol. The vomit might be clear, bilious or green in shade. The stomach does not take any sort of nourishment or water and quickly tosses it out. Nausea and retching are likely. Ipecac is a standout among the best homeopathic medicines for a hangover where nausea prevails after taking alcohol along with constant retching. The vomit predominantly comprises of clear, watery fluids. The nausea does not die even after vomiting.
Gelsemium: Gelsemium is brilliant among Homeopathic medicines for a hangover where it is accompanied by dizziness. Gelsemium is generally recommended when a man suffers from light headedness. He feels as though the room is revolving all around. The affected person would also have difficulty in walking steadily. Dull or double vision may, likewise, show up.
Rhus tox: Rhus Tox is one of the best homeopathic medicines for body aches emerging from a hangover. It can be utilized for curing body aches and muscle pain emerging from drinking alcohol. Rhus Tox also deals with soreness, wounded feeling or pains that are tearing in nature.
Homeopathic medicines are very effective for curing a hangover. Being natural, they help you revive yourself after you have had a night of heavy drinking. If you wish to discuss about any specific problem, you can consult a doctor and ask a free question.
5163
people found this helpful
Joint and muscle pain arises when excess pressure is exerted on a particular joint or due to the wear and tear of a particular muscle. This is one area where many people face chronic pain, with symptoms such as deformity of the joints, swelling, immobility of the joints and severe joint pain. There are a lot of topical as well as oral medicines for chronic pain within conventional medicine, but it may not always be effective for all types of patients.

Homeopathy has been known to provide effective cures for many types of muscle and joint related ailments.

Let's first look at the common causes for muscle and joint pain related problems:
- Sports related injuries
- Vehicular accidents such as a car or bike accidents
- Bad postures or habits
- Other underlying physical or medical conditions

So what are the ways in which homeopathy can cure certain conditions and alleviate pain in patients?

- Arthritis: One of the most common problems that many people report is that of arthritis and rheumatoid arthritis, which causes a lot of pain in many people. In many cases, the use of Natrum Muriaticum and Bryonia has been known to allay the pain.

- Moving and shifting joint or muscle pains:
Many patients have this problem where they face joint or muscle pain but instead of it being constant in one area, it moves around the body. Pulsatilla is known to effectively reduce the symptoms in these cases.
- Tennis elbow or tendon related problems:
This is a common ailment, which in many cases is caused by strenuous activities, such as sports. Rhus tox has been known to be effective in such cases.
- Muscular conditions:
There are many muscle-related conditions such as
fibromyalgia
and fibrositis among others have also been reduced after the usage of Rhus tox.
Homeopathic medicines like Medorrhinum, Ruta, Formica Rufa, Arnica, Symphytum and a few others are useful for treating such conditions, depending upon the exact symptoms and causes. If you wish to discuss about any specific problem, you can consult a
homeopath
.
5596
people found this helpful
View All Feed
Near By Doctors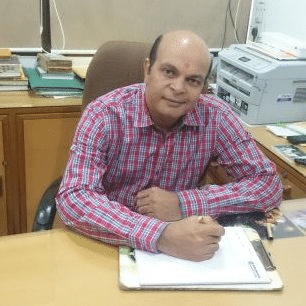 MD - Homeopathy
Homeopath
Book Appointment

Book Appointment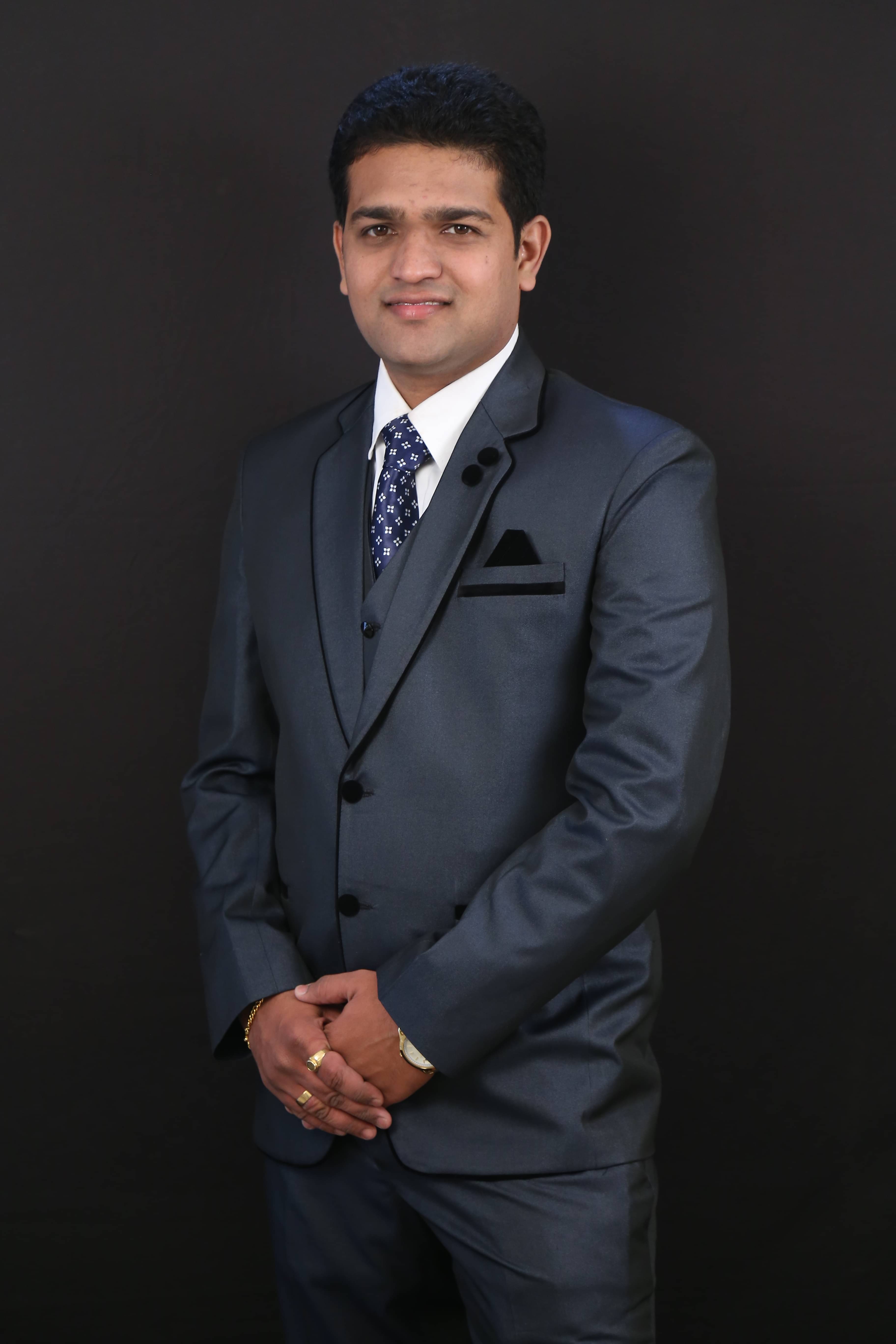 BHMS, M.D. HOMOEOPATHY
Homeopath
Divine Homeopathic Clinic,
Book Appointment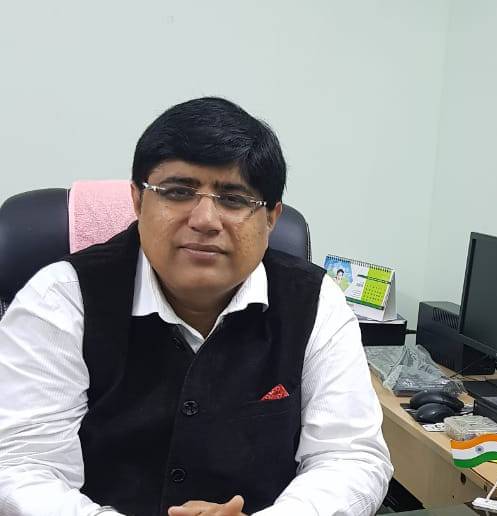 BHMS -Bachelor of Homeopathic Medicine and Surgery
Homeopath
Book Appointment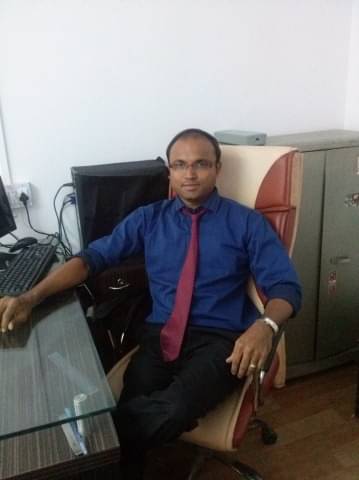 MD - Homeopathy, BHMS
Homeopath
Book Appointment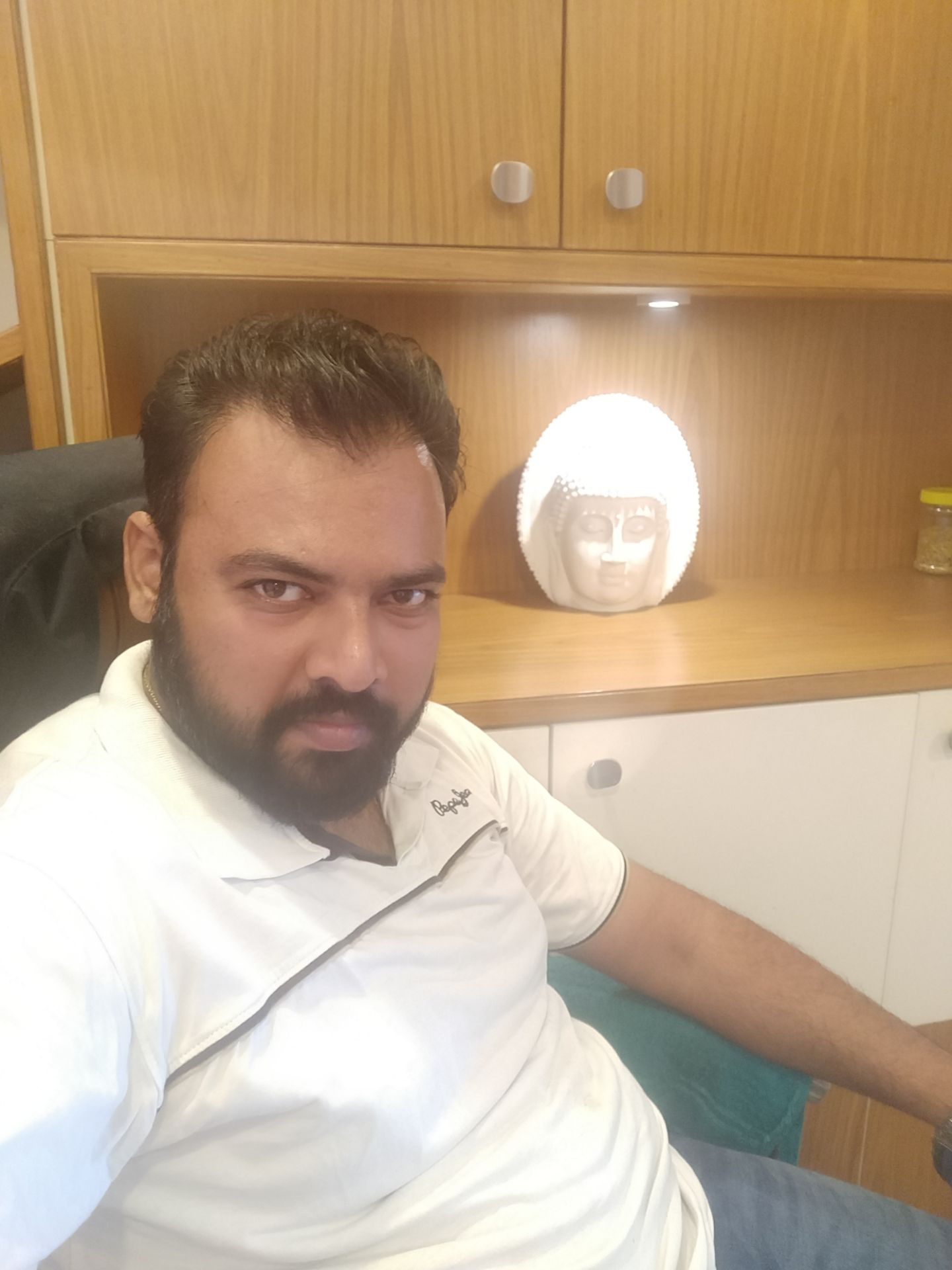 MD - Homeopathy
Homeopath
Ideal Cure Homoeopathic Clinic,
Book Appointment