Personal Statement
Our team includes experienced and caring professionals who share the belief that our care should be comprehensive and courteous - responding fully to your individual needs and preferences.
...more
Our team includes experienced and caring professionals who share the belief that our care should be comprehensive and courteous - responding fully to your individual needs and preferences.
More about Dr. Jayaprakash Bahuleyan
Ayurveda is an ancient branch of medical sciences which has its roots in India. It is highly effective and widely revered in other parts of the world as well. Dr.L.B. Jayaprakash practices this branch of medicine for many years in Bangalore and has treated and cured hordes of diseases and ailments in the process. He is establishing a relationship with the patients for a long term. If you are looking for a reputed Ayurvedic expert, you can consult Dr. Jayaprakash at AyurMana | Dharma Ayurveda Centre for Advanced Healing . He can offer treatment for a host of issues which include Multiple Sclerosis, Migraine, Diabetes, Obesity, Back pain, Arthritis, Anti-ageing treatment, Psoriasis and Stroke. Ayurvedic hair restoration treatment as well as Beauty treatments are also offered at his centrel. Besides these, you can also consult with Dr. Jayaprakash to treat hypothyroid, hyperthyroid, rheumatoid arthritis, osteoarthritis, gout, spondylitis, slipped disc etc. Schedule an appointment and get your problems solved, naturally.
Info
Education
Bachelor of Ayurveda, Medicine and Surgery (BAMS) - Kerala University - 1995
Location
Book Clinic Appointment with Dr. Jayaprakash Bahuleyan

Consult Online
Text Consult
Send multiple messages/attachments. Get first response within 6 hours.
7 days validity
•
₹1000 online
Consult Now
Phone Consult
Schedule for your preferred date/time
15 minutes call duration
•
₹3000 online
Consult Now
Services
Submit Feedback
Submit a review for Dr. Jayaprakash Bahuleyan
Your feedback matters!
Write a Review
Patient Review Highlights
"Very helpful"
4 reviews
Reviews
Girik
May 15, 2017
Initially the problems in delivery were not that severe but then it became worse. So many doctors I consulted, but hertreatment was the best. hertreatment suited me the best and now I am fine. Both Jayaprakash Bahuleyan and staff were very helpful. Even though Jayaprakash Bahuleyan is not from our city, he is still very famous, so we consulted him. he has a very positive attitude towards all the patients. he can be consulted at Dharma Ayurveda Healing Retreat
Hari
Mar 6, 2017
Dr Jayaprakash is one of the best ayurvedic physicians in city. I was shocked to experience the symptoms of hip pain. During the complete hip pain treatment program he always supported and motivated me. I am now relieved after his treatment. The hip pain treatment has helped me greatly and now I am perfectly fine. It was amazing, the Dharma Ayurveda was so nicely made.
Poonish
Aug 28, 2017
He is not just friendly, but also is very motivating. It was amazing, the Dharma Retreat was so nicely made. I am so happy with the results of my treatment, that I will surely recommend Dr jayaprakash to anyone gladly. The symptoms were severe and unmanageable, as I was suffering from leg pain, but he was able to handle it.
Feed
Hair loss has become a major problem for many nowadays. Often lack of proper care and knowledge about hair care products causes damage to hair and eventually hair loss. It is also a common side effect of other health-related conditions or medications for those conditions. Hair loss can be treated with the help of ayurvedic herbs which not only nourish your hair but also promote hair growth. Following is a list of ayurvedic herbs which are beneficial in fighting hair loss:
1. Bhringaraaja - This herb is considered to be a very effective in hair loss treatment. It can be taken internally and applied externally in the form of bhringaraaja oil. It promotes growth of hair and prevents premature graying. Bhringaraaja is known to reverse the effect of balding and also acts as an excellent form of rejuvenator.
2. Brahmi - Brahmi can be used as a hair pack combined with curd or it can be mixed with coconut oil as per preference. It is known for adding both length and volume to hair.
3. Amla - Amla is used as an important ingredient to treat hair loss. It is rich in antioxidants and loaded with vitamin c. You can use powdered amla along with henna and curd and apply it as a hair pack for best results.
4. Neem - Neem is very popular to treat both skin and hair problems. It is a natural treatment against lice and dandruff. It helps to keep hair healthy and stimulates hair growth.
5. Ritha - Ritha is a form of natural soap which can be used in powdered form to massage your scalp. It helps to get rid of the dirt and keeps your hair clean without taking away the natural oils from your hair. Make sure you thoroughly wash your hair after application.
1444
people found this helpful
Panchakarma is an ayurvedic technique which is used to detoxify the body, boost the immune system and restore the balance in the body. Due to lack of exercise and a poor diet, the waste material generated by the body is not effectively discharged. This causes accumulation of toxins in the body that can result in diseases.

Panchakarma can be used to treat and heal the pain in the joints and the spine. There are specific treatments in panchakarma that targets these regions, they are:

1. Abhyanga - Abhyanga is a technique where warm oil is used to cover the entire body. The oil is then gently massaged so that it can penetrate the underlying tissues. It is used to lubricate the joints, muscle toning and to increase blood supply around nerve endings.

2. Pindasweda - In this technique hot cotton bags consisting of herbs, rice, and sand or medical powder are used to massage the body. This rejuvenating therapy induces perspiration in the body by which the herbs and the heat penetrates into the body. It is used to treat problems of the joints such as gout, arthritis, and sciatica.

3. Upanaha -
A combination of herbal medicine is applied to the affected part and then covered with medicinal leaves. The herbs help in easing the muscles and tendons of the affected part. It relieves
pain
, reduces swellings and improves mobility in the joint.
4. Kati vista -
In this treatment, medicated oil is pooled into a collar made from dough and then placed on the lower back for a specific amount of time. It strengthens the lower back, lubricates the spine and acts as a muscle pain reliever.
5075
people found this helpful
Piles or hemorrhoids can be a debilitating disorder of the rectum and anus where passing stool becomes painful. It is the swelling of the veins in the anus and the rectum, which may then be bruised by hard stool passing through it or due to excessive pressure being put on it. This can be a very painful and embarrassing condition for many people to go through.

Remedies for piles at home

There are many remedies that you can try at home to reduce the pain and swelling and even reduce the hemorrhoids themselves over time. Let's look at a few of the options.
Some of the specific ayurvedic medication that are known to be helpful in treating piles are:
Hareetaki - This is the fruit peel of Harad and if taken with 1 cupful of jaggery, it can reduce the symptoms of constipation as reported by many patients.
Castor oil - Mixing a small teaspoon of castor oil with a glass of milk can also help soften the stool and reduce the stress on the rectal walls.
Nagakesara - This is also an ayurvedic medicine, which is usually prescribed as oral medication three times daily and has proven its effectiveness many times over.
Abhayarishta - 30 ml of this ayurvedic herb is also given to patients after food with equal parts water and has been known to be very effective.
Kasiaditaila - This is an oil, which should be applied externally and it can help reduce the inflammation and itching caused by piles.
In case you have a concern or query you can always & get answers to your questions!
5188
people found this helpful
Insect bites occur when an insect stings the upper layer of your skin externally. They generally lead to an allergic reaction or transfer of pathogens like virus, bacteria or parasites in the human body. Insect bites can be of many types since there are numerous species of insects around us. Some of the bites that you will come across more often are by mosquitoes, spiders, bee stings, bugs, mites, ants and such others. The most common symptoms of an insect bite include redness, swelling, irritation or discomfort, itching, itchy skin, and such others.

An insect bite is most commonly treated by using allopathic medicines which can be either applied externally or consumed orally to minimize allergic reactions. But Ayurveda gives you a method to treat insect bites which are natural, harmless and free from side effects. Some of the common ways to treat insect bites following the principles of Ayurveda are:
Basil leaves and turmeric- If you take a handful of basil leaves, add turmeric to it and apply it on the insect bite, it acts as an antiseptic and prevents your wound from worsening.
Onion application- Onions are specifically used to treat bee stings. You need to take out the sting, apply onions on the affected area and hold them in position using a bandage or a tape for at least an hour to get relief.
Turmeric and sandalwood- You can use turmeric and sandalwood to soothe your wound as sandalwood has certain cooling properties, and turmeric will help in speeding up the healing process.
Banana peel- The inner skin of a banana peel is used as an anti-irritant and it helps to cut down the discomfort, pain and irritation.
Neem- Neem is a medicinal plant, which has one of the highest medicinal values among all the Ayurvedic agents. It is often applied to the wound in the form of powder mixed with water.
Coriander- The juice from coriander leaves is also used to cure wounds. Depending on the thickness, it can be used along with water to provide relief to insect wounds.
Conclusively, it is always desirable to consult an Ayurvedic medical practitioner before applying the natural agents on sensitive body parts such as the skin.
5174
people found this helpful
A common form of skin inflammation brought about by the fungal infection is called as Athlete's Foot and is most commonly seen among the athletes. In medical terms, this condition is called "tinea pedis". This generally starts in between the toes and gradually moves towards the toe nails, if left untreated. In the later stages, this infection has the tendency to move towards the palm region of the hands and other body surfaces, if left unchecked. Most often, this condition is referred to as the ringworm of the moccasin feet.
Statistics have shown that about 15% of the population is affected by this condition. It is important to note that men have a higher chance of contracting this contagious condition than women. Young adults or old children are most likely to take the hit for this condition.
After a serious research, the National Health Service has come out with the finding that, Athlete's foot can be transmitted from one person to another either by direct or indirect contact. Any environment that is warm and moist serves as the perfect breeding place for the fungal species to cause this condition.
Getting them treated before the condition spreads to other parts of the body is a very important step that has to be taken by the person who has been diagnosed with this disease. Instead of worrying about the condition after it has set in, a few remedial precautions can be taken to prevent the onset of this disease.
Some preventive measures are:
Clean shoes and socks: The socks have to be changed at least twice a day and these must be able to absorb the sweat from the feet.
Using a medicated powder: Normal talcum powder or an anti-fungal powder can be applied to the skin where the irritation prevails and this kills the fungi that might form on the surface.
Precaution after swimming and going for walk: The region between the toes has to be wiped clean after swimming, bathing or going for a long walk. The basic idea is to remove the excessive moisture from the skin.
Using socks and sandals: The sandals must allow some breathing space for the skin on the legs and when at home, socks without shoes can be worn.
Preventive measures help a great deal in avoiding the complications that arise out of this Athlete's foot.
In case you have a concern or query you can always consult an expert & get answers to your questions!
5031
people found this helpful
Obesity is the leading preventable cause of death worldwide, and contributes to various diseases and conditions, particularly cardiovascular diseases, type 2 diabetes, obstructive sleep apnea, certain types of cancer, osteoarthritis, depression etc.. Ayurveda approaches obesity as a metabolic disorder caused by poor eating habits or sedentary life style, or hormonal and thyroid issues, genetic factors, side effect of drugs or a combination of these.
Here are few easy ways to support your body lose fat effectively:
Water - Drink atleast 2 litres of plain water daily. Detox drinks like Green tea, Cumin tea, fennel and coriander tea, ginger tea, cinnamon tea are helpful in weight loss. But they should be in addition to the 2 litres of water.
Breathing exercise - Practicing pranayama on a daily basis can make a huge difference when you are trying to lose weight. A relaxing yoga routine in the mornings with pranayama will not only set the mood for the day but also boost your metabolism. Yoga facilitates weight loss, flexibility and promotes good health.
Walking - Walk atleast 1 hour daily. You can walk at your own comfortable pace, but non-stop for I hour. Fat burning is triggered only after 45 to 50 minutes of continuous exercise. The good part is, it stays that way for the next 12 hours – yes, your fat metabolism stays active and can burn fat for energy for the next 12 hours
Garcinia - Kokkum or Garcinia is a sour fruit used in a lot of dishes in south India. Garcinia naturally contains Alpha Hydroxy Citric acid, which prevents the conversion of carbohydrates/sugars to fat in the body. So if you consume 600mg Garcinia 20 to 30 minutes before a meal, the carbs in your meal won't deposit as fat in the body. Garcinia is perhaps the most sold natural weight loss supplement in the world at the moment.
Apple Cider Vinegar - Taking a table spoon of apple cider vinegar daily morning can trigger the cleansing process in the body. This often speeds up the weight loss efforts and bring faster results.
Triphala - One of the ancient remedies, Triphala includes three super fruits of India which are amalaki, haritaki, and bibhitaki. Each of them has individual advantages that work together as an elixir for weight loss.

Amlaki is packed with antioxidants that reduce inflammation, maintains healthy blood sugar level and leads to lean body mass.
Haritaki helps to cleanse the body by eliminating wastes from the colon.
Bibhitaki eradicates body fluids and also helps burn accumulated fat. Triphala can be consumed with lukewarm water.

Avoid sweets and cut down on carbs - Sweets in all forms including sugar, fructose and artificial sweeteners like aspartame should be avoided. Also cut down on carbs like rice, bread, pastries, cookies etc and increase on vegetables especially leafy ones and those that grow above soil [minimize root vegetables].
Massage - Various Ayurvedic massages performed by trained personnel can mobilize fat and speed up burning deposits. It will also tone and shape up the body, reduces cellulite and promotes better circulation and relieve fluid retention. Follow the above tips and you could be on your way to a healthy and sustainable weight loss.
In case you have a concern or query you can always consult an expert & get answers to your questions!
5285
people found this helpful
Diabetes or madhumeha, is a serious disease that affects many people worldwide today. Diabetes, which is referred to as maha-roga is the excess of glucose in blood. As a result, you cannot consume sweetened food, get excess urges to drink water or urinate. However, Ayurveda has the most effective solutions to control diabetes naturally.
Read on to know what best natural medications are there to cure diabetes.
Gymnema Sylvestre or Gurmar: It is one of the most effective remedies to diabetes. It is a hypoglycemic component, which makes it ideal for treating diabetes. It helps in reducing dependency on insulin by regeneration of residual beta cells of the pancreas.
Coccinia indica: It is another herb, which regulates diabetes very well. This plant contains components, which after consumption of carbohydrates, prevent the sudden increase in blood glucose level. It can also prevent any adverse effect on other organs of the body due to diabetes. It is found to reduce oxidative stress amongst diabetes patients by surging the vitamin C levels in the plasma, and also prevents the fluctuations in fatty acid levels amongst diabetes patients.
Azadirachta Indica or neem: It is one of the most common household antiseptics and a wonderful cure for diabetes. It enables high glucose tolerance, and also prevents diabetic neuropathy, which may cause severe fatalities.
Morus Indica or Mulberry: It is a food that is experimentally proven to reduce diabetes. Daily consumption of mulberry leaves for 15 days at a stretch are beneficial in limiting approximately 38% of diabetes cases among its consumers. It also protects you against oxidative stress by building the antioxidant defense system of the body and is also known to correct any lipid profile abnormality. It also delays the possibility of the appearance of cataract as a result of diabetes.
Momordica Charantia or bitter gourd: It is another common remedy found in most Indian households. Even though it is extremely bitter in taste, its medicinal properties are exemplary, and are extensively used in Ayurvedic medicines. It also targets the beta cells of the pancreas to help boost up insulin secretion by increasing their number. Bitter gourd also helps to release more insulin by way of regeneration of the pancreas.
Eugenia Jambolana or Indian Jamun: This Ayurvedic cure reduces blood sugar level and increases the release of insulin. The extract of "jamun" seeds help in healing of wounds quicker, usually impaired by diabetes.
Trigonella Foenum or methi: It is another household ingredient that serves medicinal purposes in case of diabetes patients. Even 1gm of fenugreek seeds could reduce diabetes sharply in a short span of 2 months. This benefit is because of the presence of diosgenin, a compound with hypoglycemic properties.
However, all these medicinal plants should be consumed under proper guidance from professional practitioners only. If you wish to discuss about any specific problem, you can consult an Ayurveda.
5008
people found this helpful
The inflammation of the sinuses is a condition referred to as sinusitis. This can be caused by a number of factors including infection, allergies, air pollution, nasal polyps, septal deviation etc.
The symptoms of acute sinusitis may include -
Pain over the affected sinuses
Stuffiness of the nose or Running nose
Loss of smell
Sore throat or cough
Sinusitis is an uncomfortable condition on its own, but can also lead to a number of other complications. Ayurveda can be very effective in treating acute sinusitis effectively without side effects. Here are a few ways to treat sinusitis with Ayurveda:
Steam inhalations - Steam is a decongestant that can successfully clear congestion and make sinusitis less painful. This can be done five to six times a day. If your sinus is causing excessive pain, this should be repeated regularly for at least a week. In cases of chronic sinusitis, you may even continue this form of treatment for two years.
Turmeric - Turmeric is one of the most effective cure for sinusitis and has been used in Ayurveda for centuries. One has to inhale the smoke generated when a turmeric stick is burnt. To do this take a piece of dry turmeric and dip in oil [coconut or gingely oil will do] and light it. When it starts burning put off the flame and you will see the at smoke is generated. Inhale this smoke through each nostril three times. repeat this twice daily for 3 days
Ginger-Garlic-Turmeric-honey-lemon recipe – Ginger, garlic and honey have powerful antimicrobial properties. Turmeric has anti bacterial and ad anti allergic properties. Lemon and ginger are powerful immune system boosters. A teaspoon of fresh ginger juice with garlic, turmeric and honey can help reduce the congestion caused by sinusitis. This should ideally be had early in the morning, as soon as you wake up and may be repeated in the evening. Similarly, drink warm black tea with lemon, ginger and honey several times daily.
Jala Neti - Neti is a yogic purification method and jala neti refers to purification by water. This is a simple technique that should be practiced daily to relieve problems related to sinuses. Fill a neti pot with lukewarm water and a little salt. Position the neti pot such that the spout is in one of the nostrils. Breathe through your mouth and tilt your head till the water starts flowing from one nostril to the other. Once the pot has been emptied, repeat the process with another nostril. This can be repeated any number of times.
Watch your diet - Ayurveda considers diet an important part of the treatment process. Avoid cold and oily food. Starting the day with a glass of luke warm lemon tea with honey is also said to be beneficial to sinusitis patients. Sweets, processed foods, dairy, liquor, carbonated drinks etc are other things to be refrained from when suffering from sinusitis. If you wish to discuss about any specific problem, you can consult an Ayurveda.
5110
people found this helpful
If you're suffering from weak memory or memory loss, Ayurveda might be able to solve your problems. Ayurveda uses natural remedies to cure many diseases, and even though forgetting where you put your glasses or cell phones may not sound discrete enough, it may be early signs of dementia. Before it escalates to that level, here are 5 foods that you may try to curb it as the first signs appear.
Walnuts and Almonds are the most effective food items to increase your brain power and cure amnesia. They are a rich source of Omega-3 fatty acids and antioxidants that hike up your mental prowess. It is best to have them early in the morning, grinded and mixed with milk and sugar (or a healthier supplement being honey), or otherwise, after being soaked overnight in water.
Ayurvedic herbs, like rosemary, brahmi, ashwagandha, shankhapushpi, licorice plant, etc., are all known to have medicinal properties that improve your brain power. Regulated incorporation of these herbs in your diet in requisite amount relaxes your mind, and thereby improves its functioning capacity.
Indian Gooseberry or amla, is rich in Vitamin C, as well as antioxidants, which helps boost immunity, but other than that, amla is also known to have properties to strengthen your nervous system. It is one of the best remedies for managing Alzheimer's disease. It can be consumed raw or dried, and at times along with white sesame seeds.
Fish oil is an excellent way to enhance your memory, especially if you are a non-vegetarian. It contains rich quantities of omega-3 fatty acids, which help rejuvenate your brain cells. But if you are a vegetarian or vegan, fish oil or even fishes like salmon, might not be best suited to your dietary preference, in which case it may be more helpful to consume Omega-3 supplements which are readily available in the market, or even fenugreek seeds.
Cinnamon helps in revitalizing your mental health, when consumed, or even when smelled. Add a pinch of cinnamon to your food, or mix a teaspoon with honey, and it will work wonders for your mental health.
Ghee. A good source of fat-soluble vitamins and essential fatty acids, ghee is recommended in ayurveda to enhance receptive power, cognitive power, intelligence, memory and higher mental faculties. Consuming 1 teaspoon of ghee everyday especially during young age, will support the intellectual functioning of the brain. If you wish to discuss about any specific problem, you can consult an ayurveda.
6363
people found this helpful
Near By Doctors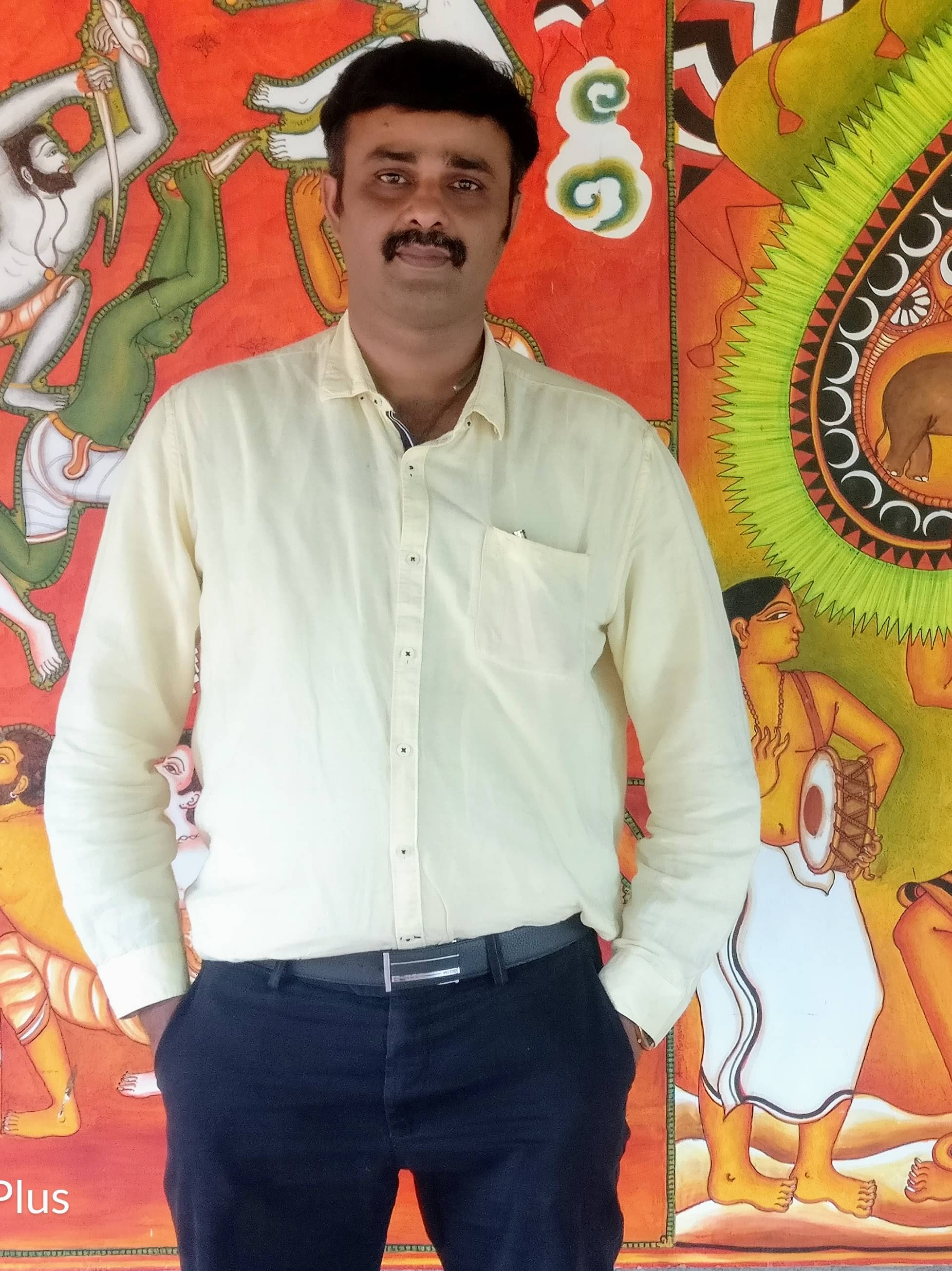 MD - Ayurveda
Ayurveda
Susrutha Institute of Ayurvedic Sciences & Panchakarma Hospital,
Book Appointment