About
It is important to us that you feel comfortable while visiting our office. To achieve this goal, we have staffed our office with caring people who will answer your questions and help you ...
...more
It is important to us that you feel comfortable while visiting our office. To achieve this goal, we have staffed our office with caring people who will answer your questions and help you understand your treatments.
More about Subodaya Rheumatology Centet
Subodaya Rheumatology Centet is known for housing experienced Rheumatologists. Dr. Damodaram Potikuri, a well-reputed Rheumatologist, practices in Tirupati. Visit this medical health centre for Rheumatologists recommended by 51 patients.
Timings
Location
19-9-22/D2, KENNADY nagar, Tiruchanoor main road ( opp SBH)
Tirupati,
Andhra Pradesh
-
517501

Get Directions
Doctor in Subodaya Rheumatology Centet
DM - Rheumatology, MD - Medicine
Rheumatologist
Services
Submit Feedback
Submit a review for Subodaya Rheumatology Centet
Your feedback matters!
Write a Review
Reviews
Saravan Kumar
Nov 23, 2018
It was very good and appreciate the advice of Dr
Feed
Nothing posted by this doctor yet. Here are some posts by similar doctors.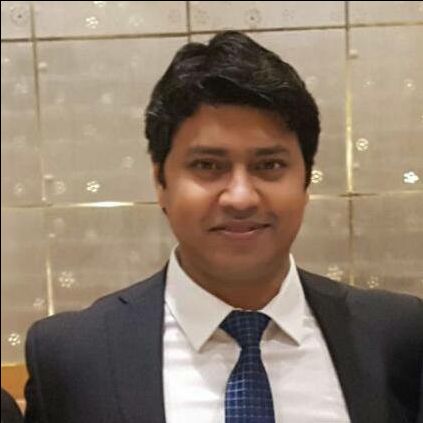 MS - Orthopaedics, MBBS Bachelor of Medicine and Bachelor of Surgery, Fellowship in Joint Replacement, MCh (Ortho)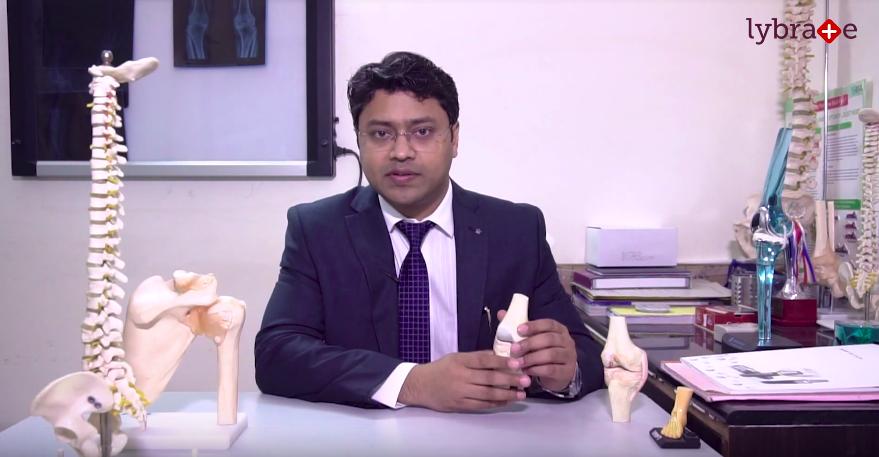 As you age, the cartilage cushioning your joints starts wearing down, causing the bones to rub against each other. This causes osteoarthritis, which is a type of degenerative disease caused. The rubbing of the bones causes inflammation of the joints. The joints of the arms and legs along with the lower back are most commonly affected by this condition.
Fibromyalgia is a condition characterised by chronic widespread body pains and increased responsiveness to pressure. Women are at a higher risk of suffering from this disorder than men. Fibromyalgia can be treated with physiotherapy, pharmacotherapy and combined efforts of physician and the patient.
Some of the symptoms that characterize this disorder are:
Pain: Fibromyalgia is characterized by pain that has no apparent reason. It can affect different parts of the body and presents itself in different ways. Some people may experience a stabbing pain while others complain of a persistent dull ache. This pain may be affected by climate changes or stressful situations. There is a reduced threshold to pain, because of certain chemical ( neurotransmitters) abnormalities in the brain. Pain is generalized, felt above and below the waist, right and left side of body, arms, legs, neck and back.
Abnormal Sensitivity: Fibromyalgia patients are extremely sensitive to environmental changes that involve sight, sound and smell. For example, cigarette smoke can make a fibromyalgia patient extremely nauseous while loud music can give the person an instant headache. Lights that are brighter than normal can also make such a person feel uncomfortable. Patients have an abnormal sensitivity to pain, which leads to generalized aching of the body and tender points.
Muscle & Joint Stiffness: Fibromyalgia patients often experience stiff muscles and joints without any form of strenuous activity or other reason. This may be localised to one group of muscles or affect the whole body. For some patients, this pain is worse in the morning or when sitting for extended periods of time. However, moving around does not provide any significant relief.
Chronic fatigue and exhaustion: There are two main reasons for a fibromyalgia patient to complain of tiredness. Firstly, the condition itself drains a person of energy even without overexerting themselves. Secondly, pain and joint stiffness can hamper a person's sleep and lead to sleep deprivation. Over time, this can become a vicious cycle of tiredness and insomnia. Chronic fatigue also affects a person's immune system causing his or her energy levels to drop.
Cognitive impairments: Fibromyalgia patients also complain of a compromised short term memory. They often face difficulties recalling the names of people they have recently met or other newly acquired information. These people may also have trouble concentrating on tasks for extended periods of time and experience mental sluggishness also known as fibro-fog.
Irritable bowel syndrome: Bowel disturbance is another common symptom of this disease. Passing stool may become difficult due to a combination of pain and muscle stiffness. With time, this problem can worsen unless addressed with laxatives. However, an over-dependence on laxatives can lead to further problems.
Somatic Symptoms: Apart from pain, patient experiences unrefreshing sleep and fatigue throughout the day. Other associated features can be depression, abdominal cramps, chest pain, tingling.
Lab Tests: Fibromyalgia is a clinical diagnosis. There are no definite laboratory tests. In fact, most conducted tests will turn out to be normal.
Treatment: Foremost important is education of patient and caregivers, regarding the nature of the disease. The patient needs to indulge in recreational activities and undergo supervised physiotherapy. There are potent medicines to correct the chemical imbalance in the body thereby increasing the pain threshold and leading to a better quality of life.
Knee replacement is a surgery wherein an artificial joint is used to replace a diseased, damaged or worn out knee. This surgery is common among people who fall in the age group of 60-80, but recent trends seem to suggest that younger people are opting for this surgery as well. The lifetime of the artificial knee joint is around 20 years, provided the knee is well cared for.
Why do you need knee replacement?
Most common reason is "high grade osteoarthritis" due to wear and tear of the knee joint. The pre-hospital study of the Knee joint is mandatory and would decide what kind of Replacement is suitable to the patient. If there is diabetes or hypertension associated with this, then it should be controlled well before undergoing surgery. Hemoglobin of at least 10 gm% is required.
If the mobility in your knee joint is reduced leading to impaired functioning of the knee joint, then you might need a knee replacement surgery. You may experience pain while walking, sitting and, in some cases, resting as well.
Some of the common reasons why you may opt for this particular surgery are:
Gout, where, small crystals are formed inside the joint.
Rheumatoid Arthritis, an autoimmune disorder, wherein the immune system of the body attacks the body's healthy tissues.
Hemophilia, wherein, the blood ceases to clot normally.
Injuries to the knee.
Disorders that cause unusual bone growth (bone dysplasias).
Death of bone in the knee joint following blood supply problems (avascular necrosis).
Knee deformity with pain and loss of cartilage.
Unusual growth of bones in the knee joint.
Knee replacement surgery is classified into:
Partial Knee Replacement: In this surgery, only one part of the joint is replaced.
Total Knee Replacement: Total knee replacement surgery involves replacement of both sides of the knee joint.
The usual hospital stay period is around 2-3 days after the surgery is completed. Initially, you will require the help of crutches to walk for at least 2 months. You may also be asked to do gentle knee strengthening exercises. It may take up to It takes 3 weeks to start performing activities of home. It may take three months to recover completely from a knee replacement surgery.
Hi, Lybrate user, nitrosun is used for sleep disorder that might increase the risk of habit forming tendency if taken for a long duration. It should not be stopped, abruptly might cause withdrawal symptoms like convulsions, behavioral disorder, tremor, and anxiety with dizziness, need to be examined, locally. You can bank on homoeopathy for insomnia to get, a successful ,result tk, care.
Sleeping disorders or as some people call it, insomnia, is the condition where a person loses his night sleep completely or is able to sleep only for a few hours or minutes. They feel a sudden restlessness when they go to sleep, or they naturally do not get any good sleep. It is a known fact that sleep is a major necessity for any person since the hormone levels and other forms of bodily activities are regulated only if the person gets a good night's sleep. The body needs some form of rest after a long day, that is, the normal breaks that a person takes is not sufficient enough to keep him or her healthy, but a proper sleep for at least 6-8 hours is needed to keep oneself fit.
Forms of sleeping disorders
Sleeping disorders can be of various types and they are not just only about the person's inability to fall asleep. Some common types of sleeping disorders are,
* Loss of sleep due to excessive snoring
* Sleep apnoea
* Restless leg syndrome
* Insomnia and sleep deprivation
* Sleepwalking
These are the very common forms of sleeping disorders that can be seen in a person. All the disorders have one thing in common. They generally make the person feel tired all day long due to the complete or partial loss of sleep. At times, the break in the sleeping patterns can also be brought about due to jet lags or an uncomfortable travelling schedule.
Symptoms
Sleeping disorders cannot be identified from day one. The slow build up of symptoms is the only clue to the fact that one is suffering from this condition. Some of the very common symptoms that would help the person to identify the problem are,
* Loss of concentration during the day
* Falling asleep during the day and during work
* Irritable sensation all throughout the day
* Loss of patience during work
* Suddenly waking up in the middle of the night
The homeopathic remedies involve the use of natural herbs and their extracts. All these are recommended by the doctors in prescribed dosages. Some of the commonly used homeopathic remedies are,
* Coffea: This particular herb is considered to be ideal for coping with sleeping disorders. This is more commonly suggested for people who find it difficult to fall asleep due to overexcitation, or else due to sudden mood swings.
* Chamomilla: People suffering from sleeplessness due to pain and irritation prefer this.
* Belladona: This herb is used in cases where the person has trouble falling asleep due to nightmares or headache.
1. In rheumatoid arthritis physical exercises play an important role along with medications. 2. Whatever changes you have described in the MRI are all degenerative changes in the spine related to age and now accelerated by her previous condition ie Rheumatoid arthritis 3 She also requires muscle strengthening, splints to prevent deformities, regular back exercises 4. She has to take calcium and vitamin D3 and maintain normal levels 5. It will be advisable to do a DEXA scan also to know the bone density and take proper treatment if required
2
people found this helpful
When joints get inflamed, it is known as arthritis. This causes swelling and pain in the joints of your body such as the hips and the knees. When the cartilage gets damaged at the ends of bones, a type of arthritis called osteoarthritis occurs.
There are two main types of osteoarthritis:
Primary: This type is more generalized. It affects the knees, fingers, hips, spine and thumb.
Secondary: This type can occur after injury or joint inflammation, or as a result of any disease that affects the ligament's composition, like hemochromatosis.
How is the hip affected by osteoarthritis?
Patients have difficulties walking if they have hip osteoarthritis. Diagnosing hip osteoarthritis is difficult. It is because the pain appears in varied locations, such as the groin, buttocks, knee or thigh. The pain can be a dull throb or can be sharp and stabbing. The hip is usually stiff.
What are the causes of hip osteoarthritis?
The causes of hip osteoarthritis are unknown. However, the factors that can lead to osteoarthritis are joint injury, excessive weight and rising age.
Along with the abovementioned factors, the following may contribute as well:
The joints may not have developed accurately
The cartilage may have inherited the defects
If the joints are too irritated due to added pressure on them, like excess body weight or stressful activities that include hip movement, osteoarthritis may develop.
What are the symptoms of hip osteoarthritis?
The symptoms of hip osteoarthritis are as follows:
Joints feel stiff when you get out of bed
Joints feel stiff if you have been sitting for some time
The joints feel painful, swollen or tender
You can hear (a "crunching" sound) or feel the bones rubbing against each other.
You find yourself unable to do certain things, like putting on socks, as it requires your hips to move.
How is hip osteoarthritis treated?
The main objective of treatment is to restore the patient's ability to move around. A part of this objective includes correcting the function of the hip and managing the pain. The treatment can include:
Joint care and rest
To take weight off the area affected, a cane is used
Pain relief that does not involve drugs
Shedding excess weight
Exercising
Alternative and complementary therapies

MBBS Bachelor of Medicine and Bachelor of Surgery, Diploma In Orthopaedics (D. Ortho)
We are now routinely seeing regenerative technologies emerge in a wide variety of medical and surgical specialties. Orthopedic surgery, the treatment and prevention of muscle, bone and joint ailments, is certainly on the regeneration cutting edge.

The knee is one of the largest joints in the human body. When healthy, it performs remarkably. When damaged, the cushion (cartilage) can have focal "potholes," areas of damage called chondral defects, or it can have areas of wear and thinning of the cushion, which is arthritis.

Damaged cushions (cartilage) not only cause inflammation in the joint but can grind on each other and because of a lack of shock absorption result in significant pressure and pain in the adjacent bones. Back then, the dictum was that once damaged, joint surfaces can never heal, and over time will continue to deteriorate leading to further damage and ultimately arthritis. Even today we know that joint cushions have a very limited healing capacity, as they have no blood supply and no nerve endings. So basically, once a joint cushion is damaged, you were doomed.

We can now refill "potholes" (and thus fix chondral defects). Someday we will be able to "repave the road" restoring larger areas of more diffuse joint cushion damage, and that means potentially curing arthritis. Dr. Vasanth Raj, pioneered knee cushion regenerative techniques with his microfracture procedure in which small microfracture puncture-type holes are carefully placed in the bony base area of chondral defects in the knee. This forms a blood clot. The clot has specialized cells and growth factors which, if the proper post-operative program is followed, can over time regenerate a new joint cushion!

And cell therapies have even gone beyond surgery to daycare-based injections only. Many researchers and physicians, instead of performing surgery, are injecting stem cells and growth factors, including PRP (Platelet-Rich Plasma) into the knee. These injection based cell therapies are a hotbed area of research. The cell therapies are now also being used in conjunction with regenerative surgeries to enhance, and possibly accelerate the healing process.

Regeneration technologies could make knee replacement a thing of the past. We foresee the day, in the not so distant future, when we either inject specialized cells, or apply a mixture of cells and growth factors, almost like Spackle, to injured joint surfaces in the areas of early arthritis, and not only halt future damage, but also make knee arthritis a thing of the past. But until then, it behooves us to take care of our knees and preserve what we have, with a focus on prevention. Keep your weight down, and your legs and core strength. If you are having knee problems get things checked out sooner rather than later. And if there are issues like arthritis, be willing to modify your activities and fitness programs to protect your knees. You must, however, find ways to remain active and fit, as being sedentary is not an option.

MBBS Bachelor of Medicine and Bachelor of Surgery, Diploma In Orthopaedics (D. Ortho)
What is best: Knee injections or knee replacement?
Osteoarthritis is a degenerative joint disease that can cause problems with the knees. Treatments for this include injections into the knee and replacing tissue in the knee.
Which is best for treating #osteoarthritis?
Osteoarthritis (OA) is a chronic condition that causes the breakdown of cartilage between the joints. Cartilage serves as a cushion for joints and protects the surface of the bones. Without this cushion, bones can rub or grind together, causing pain, stiffness, and swelling.
The following are knee injection therapy options:
1. Hyaluronic acid supplements, or viscosupplementation
These are also known as gel injections. During treatment, a substance called hyaluronic acid is injected directly into the knee joint to add to the quantities of this acid naturally present the body.
In functional joints, this fluid acts as a lubricant or shock absorber, helping the joints to work properly.
People with OA seem to experience a breakdown in hyaluronic acid. Hyaluronic acid injections can help to lessen joint pain as well as inflammation.
2. Corticosteroid injections
Steroid injection will reduce inflammation and pain. It is important to note that the effects of the shot are temporary along with more adverse effects. Recent studies say that Corticosteroid injections have no much role in the treatment of osteoarthritis.
3. Platelet-rich plasma ( PRP) injections
PRP injections are a possible future treatment for osteoarthritis.
Research is underway on the use of PRP as another option for knee injections, although it is most effective for treating chronic tendon injuries, such as tennis elbow.
PRP makes use of the healing and regrowth capabilities of platelets in the blood. These are dispatched by the immune system whenever wounds or injuries occur to clot the wound and trigger the healing process.
Doctors can administer PRP injections straight into the affected tissue. At present, PRP is only used for knee injections on an experimental basis.
4. Stem cell injections
Stem cell injections are another potentially promising treatment for knee arthritis that could prevent the need for a knee replacement.
A stem cell is one that can be grown into a specific type of tissue or organ. In injection form, these are withdrawn from the bone marrow alongside cartilage tissue and injected back into the affected area.
It is not currently known whether stem cell injections will cure osteoarthritis or simply delay the need for a knee replacement.
Knee replacement therapy
Though corticosteroid and hyaluronic acid supplements can control pain and inflammation efficiently, they often provide only temporary relief. As OA progresses, mobility and quality of life may get worse, leaving a knee replacement as the only option.
A doctor will likely recommend knee replacement surgery once all other treatment options such as physical therapy and injections have been tried.
A knee replacement is also referred to as knee arthroplasty or knee resurfacing because only the surface of the bones is replaced. The surgeon will cut away damaged bone and cartilage from the shinbone and kneecap, and then replace it with an artificial joint.
During a total knee replacement, the damaged knee joint is removed and replaced with a prosthesis made out of metal, ceramic, or high-grade plastic, as well as polymer components.
Knee replacement surgery is a last resort for osteoarthritis.
1
person found this helpful
View All Feed
Near By Clinics