Personal Statement
I'm a caring, skilled professional, dedicated to simplifying what is often a very complicated and confusing area of health care.
...more
I'm a caring, skilled professional, dedicated to simplifying what is often a very complicated and confusing area of health care.
More about Dr. Bhuvaneshwaran B
Dr. Bhuvaneswaran B is a trusted Psychiatrist in Pallayamkottai, Tirunelveli. He passed out from Tirunelveli Medical College in 2004 earning his Bachelor of Medicine Bachelor of Surgery (MBBS) degree. He also completed his post-graduation program, Doctor of medicine (MD) in Psychiatry from Madras Medical College in 2012. He has been practising Psychiatry for 13 years.
His areas of expertise are Psychiatry, Health Psychology, yoga therapy, Addiction Psychiatry, Educational Therapy and Occupational Therapy. Besides that he also provides the following services: Treatment of abnormal behaviour, Anger management therapy, treatment of behaviour and thought problems, Obsessive compulsive disorder Treatment , Cognitive Behavioural Therapy, Electroconvulsive Therapy Treatment (ECT), Critical care Procedures, Treatment of Learning Disorders , Management of Emergency conditions, Epilepsy Treatment, Treatment of female sexual problems, Hypnotherapy Treatment, Insomnia treatment, Treatment of male Sexual Problems , Manual Therapy Treatment ,meditation techniques, memory improvement techniques, preoperative treatment and psychic integration. Currently, Dr. Bhuvaneswaran can be reached at Siva Counselling Clinic, Tirunelveli.
Info
Education
MD - Psychiatry - MADRAS MEDICAL COLLEGE - 2012
MBBS - TIRUNELVELI MEDICAL COLLEGE - 2004
Languages spoken
English
Tamil
Awards and Recognitions
Tysa young scholar national award
Professional Memberships
IPS
Location
Book Clinic Appointment with Dr. Bhuvaneshwaran B
117, Tiruchendur Main Road, Palayamkottai Market, Near Anna Poorna Hotel Genesh Stores

,

Chennai
Get Directions
Consult Online
Text Consult
Send multiple messages/attachments. Get first response within 6 hours.
7 days validity
•
₹100 online
Consult Now
Phone Consult
Schedule for your preferred date/time
30 minutes call duration
•
₹300 online
Consult Now
Video Consult
Schedule for your preferred date/time
30 minutes call duration
•
₹500 online
Consult Now
Services
Submit Feedback
Submit a review for Dr. Bhuvaneshwaran B
Your feedback matters!
Write a Review
Patient Review Highlights
"Nurturing"
1 review
"Very helpful"
4 reviews
"knowledgeable"
2 reviews
"Practical"
5 reviews
"Caring"
5 reviews
"Professional"
1 review
"Sensible"
1 review
"Inspiring"
1 review
Dr. Bhuvaneshwaran B Reviews
Kinnari
Jun 16, 2017
the caring for children was increasing day by day. I'am almost on the path to recovery, Thanks to my Bhuvaneshwaran B perfect advice. Even in case of emergency, the staff is always willing to help. One of my neighbour's recommended the Bhuvaneshwaran B. My problem was such that it required a number of sessions, and I must say after all the sessions, I am feeling much better now. the Siva Counselling Clinic is designed in such a way that every patient feels at ease. he ensures that he gives enough time to each patient. I never get sick, but then last year i started developing these symptoms. the best thing about Bhuvaneshwaran B is that he prescribes limited no. of medicines.
Sanath
Jun 29, 2017
He is so nice that they even at odd hours one can call him in case of emergency. Bhuvaneshwaran B has so much knowledge that for everything my family takes herreference. Due to my delusion i was feeling very depressed and had no hope. The overall atmosphere in the Siva Counselling Clinic is very soothing. The Siva Counselling Clinic is decorated very nicely and doesnt look like a hospital. I had lost hope, but the delusion treatment given by Bhuvaneshwaran B has helped me regain my confidence.
Hera
Mar 29, 2017
I saw Bhuvaneshwaran B clinic's advertisement in newspaper and that is how we referred him.I consulted him as I was suffering from some psychatric issue. He is a very practical doctor. I feel strange that I am suffering from emergency 24h. The staff was very attentive to my needs. Even though my problem was very big, the entire experience of undergoing emergency 24h was very relaxing. I am so happy that I chose this Bhuvaneshwaran B for my treatment as now I am perfectly fine.
Aviral
Jun 23, 2017
I consulted dr Bhuvaneshwaran B at his clinic Siva Counselling Clinic in Tirunelveli for my daughter's autism treatment. He has a deep knowledge and first educates you about your problem and then prescribes medicines only if necessary or suggests you a natural way to cure. my daighter has been feeling better as far as i can feel.
Saurabh Shanu
Dec 21, 2016
I found the answers provided by the Dr. Bhuvaneshwaran B to be very helpful. Thanks sir ,your talk is very helpful for me
Ritu
Jul 22, 2017
I found the answers provided by the Dr. Bhuvaneshwaran B to be sensible. Yes
Dr. Bhuvaneshwaran B Feeds
Although there is no single reason why someone may have suicidal tendencies, certain things can increase the risk. An individual is more likely to have suicidal thoughts if he has a mental health condition like depression, bipolar disorder or schizophrenia. The vulnerability also increases in cases of alcoholism, drug abuse or poor job security. It may not be possible to prevent suicidal thoughts, but keeping one's mind healthy with regular exercise, healthy eating and maintaining friendships can help one deal better with stress.
It can be very upsetting, when someone says things which sound as if the person is considering suicide. One may not be sure what to do to help, as to whether one should take talk of suicide seriously or if intervention might make the situation worse. Taking action is always the best choice. One of the best things one can do if someone is feeling suicidal is to encourage them to talk about their feelings and to listen to what they say. One can provide the best help by listening and not being judgemental. If the person has been diagnosed with a mental health condition like depression, one can take advice from his care team.
One should avoid offering solutions. While listening, do not give in to the temptation of providing a solution. One should ask open ended questions so that the person remains in control and expresses his feelings. On the contrary, it will offer an opportunity to talk about feelings, which may reduce the risk of acting on suicidal feelings. Ensure that the person is not left on his own, if there is immediate danger. One cannot always tell when a loved one or friend is considering suicide, so one must be on the lookout for warning signs. The warning signs could be talking about suicide, buying or stocking pills, withdrawing from social life, increase in alcohol or drugs, personality changes like severely agitated and saying goodbye to people as if seeing them for the last time. It is also important that one does not make judgements about how a person is thinking or behaving.
After listening to their feelings, one may feel that certain aspects of their thinking and behaviour are making their problems worse. But pointing this out will not be particularly helpful to them. Reassurance, respect and support will only help someone during these difficult periods. As a final note, one must realise that talking to someone about their feelings is not long lasting and can help them feel safe and secure temporarily. A professional help can provide the long-term support to help someone overcome their suicidal tendencies. That will the person to deal with the primary issues behind someone's suicidal thoughts, besides offering advice and support. If you wish to discuss about any specific problem, you can consult a psychiatrist.
3953
people found this helpful
The brain is not a stagnant realm fed with a granted quota of intelligence and memory at birth. It is always in a state of flux. Exercising your brain in various ways accelerates its ability to perform better. It is in your hands to have a sharper take on situations and occurrences. Playing games that require brainstorming, solving quizzes, crosswords or playing chess makes you feel rejuvenated and tired at the same time; the reason being activated brain cells. A healthy brain will affect your life decisions positively and you probably will think rightly before you leap.
Tips to exercise those brain cells:
1. Meditate and calm your mind: Ten minutes of meditation each day can help you get over anxiety. When your mind is at peace you think out pros and cons with enhanced insight. This composure reflects in each of your actions. Meditation demands your brain to be quiet when it is accustomed to work; you therefore have greater control over it.

2. Music can improve your brain abilities: Music is the best antidote for a sloppy brain. Music excites the neurons healing a bruised memory. It gifts you with clarity of thought. Apart from listening to music one must try to play a musical instrument. Teaching yourself things puts your mind through a strict regimen of constructive activities.

3.
Take out time to learn a new language:
We are paralyzed the minute our brain gives up. Due to several external and internal reasons each one of us is likely to suffer from cognitive disorders on being subjected to extreme pressure or
shock
. Trying to learn a new language motivate your brain cells to have a wider vocabulary, which further restricts your chances of brain damage.
4. Mental mathematics could better your intelligence: Calculators, computers and phones are ridding us of our ability to compute individual data. Computation and consolidation of data helps your mind to work faster with precision. So, you now know those lessons on mental mathematics in childhood were actually the key to a well-rounded brain.
5. Think of something novel: The more the number of neurons the merrier is your brain. Take pains to direct your mind on a novel track. Thinking beyond what is given and expected helps your brain grow new neurons. It builds up your creativity letting you discover more of your capabilities. If you wish to discuss about any specific problem, you can consult a psychiatrist.
5994
people found this helpful
Obsessive-compulsive disorder (OCD) is a type of anxiety disorder in which a person has recurring thoughts and feels the urge to perform certain specific tasks at regular intervals. Living with OCD can very difficult and medications or therapy alone cannot guarantee complete recovery. The patient himself/herself has to take certain steps to win against the disease.

Here are some measures you can take to control the symptoms of OCD to recover faster.
Accept the truth: If you cultivate an accepting approach towards the fact that you are suffering from OCD and will experience obsessive thoughts then it will be easier to cope with the situation. You have to convince yourself that the recurring thoughts and compulsions you're having are not real, do not imply anything and will go away soon. This helps you maintain an optimistic approach and accelerate your recovery process.
Try to postpone your compulsions: When you have the urge to do certain ritualistic tasks try not to give in to them. Try to suppress the urges by saying to yourself that you will do it later and then involve yourself in normal day to day activities so that the compulsions can't rule you anymore. Do not control compulsions rather try to consider it harmless.

Divert your attention: When you feel that you are having a recurring thought or compulsion, try to distract yourself by channelizing your thoughts towards some other activity. You will find that as you engage yourself in other activities, the obsessive compulsive thoughts will lose their impact on you and will prove to be less bothering.
Tell yourself that ocd is one of the most insignificant things of your life: Reduce the amount of value you impart to the disorder. Try to convince yourself that ocd cannot change your way of living life and you don't need to give in to your recurring thoughts and compulsions every time. Try to believe that you will not let this disorder affect your life in anyway and it's just your brain bringing these thoughts, not you. If you wish to discuss about any specific problem, you can consult a psychiatrist.
3840
people found this helpful
Alternating between being happy and sad as you go through life's ups and downs is normal, but if you're sad most of the time, it could be a sign of being depressed. Depression takes the joy out of all your activities, and can make merely getting through a day feel overwhelming. The first step to overcoming this problem is to understand its symptoms and causes. Not everyone experiences depression the same way, but here are a few questions that can help tell you if you are depressed or not.
Do you feel helpless?
It is common for depressed people to feel helpless and that everything around them is out of their control. As a result, the person may either stop participating in activities all together or try to control things they can't. Both situations are cyclic and lead to further depression.
Have you lost interest in daily activities?
The feeling of helplessness is one of the main reasons depressed people lose interest in activities. Another reason is that activities that were once enjoyed now do not seem interesting enough. In most cases, this leads to the person isolating himself and withdrawing from all his family and friends.
Do you often feel angry or irritated?
Depression is almost always accompanied by irritability and anger. Small annoyances that would usually be overlooked quickly, take on an inappropriate significance. This can lead to poor impulse control, substance abuse and anxiety disorder. In most cases, anger and depression are related by the person trying to take accountability for things that are out of his control and hence feeling helpless.
Is there a change in your sleep pattern?
Your sleep quality is very closely related to the way you feel. Depressed people often suffer either from insomnia or oversleeping. Depressed people can have trouble going to sleep as well as staying asleep. This can cause drowsiness and lethargy during the day. Sleep apnea is also linked with depression. As you can imagine, if this is left untreated, it will only worsen your depression.
Do you feel tired?
When the body does not get adequate sleep, you begin the day feeling tired. Thus, depressed people often feel fatigued and complain of a number of muscle and joint pains. This is because the body has not had enough time to regenerate cells during the night. This is usually complemented by complains of persistent headache and stomach aches, both of which are emotionally connected to the way you feel.
The nature of depression is such that it lowers a person's self-esteem to the point of interfering with his ability to seek help. Hence, if you have a positive response to the above questions, it is time to address your problem before it worsens. If you wish to discuss about any specific problem, you can consult a psychiatrist and ask a free question.
4983
people found this helpful
Dear friend, Hold your ears with your hands and do sit ups for 3 mins. Continue for 3 months you can see the changes.
1
person found this helpful
Don't worry. Be happy by concentrating on other concept, Usually break up guys will think about the past. Feeling bad about the absence of past happiest state in future. But think deeply you can find a real happiness, without the past journey. Keep concentration on other parts. If you want to know more get ready for counselling.
You must think, that your fine and concentrating on good ideas. Destroy anything is easy but not creating it. So you must wait for your recovery. Take healthy food and positive thoughts is a first tips to be followed. And we must do some new habits like spending time in gardening or reading books or jacking or exercise etc.
Near By Doctors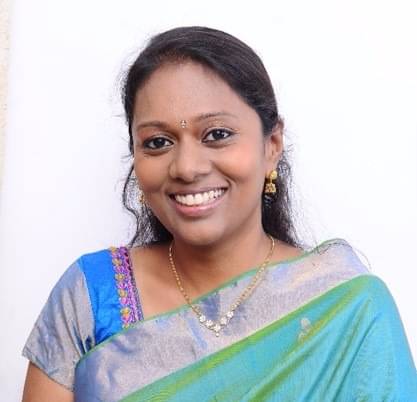 MBBS, MD - Psychiatry
Psychiatrist
Dr Reddy's Child Care Clinic,
Book Appointment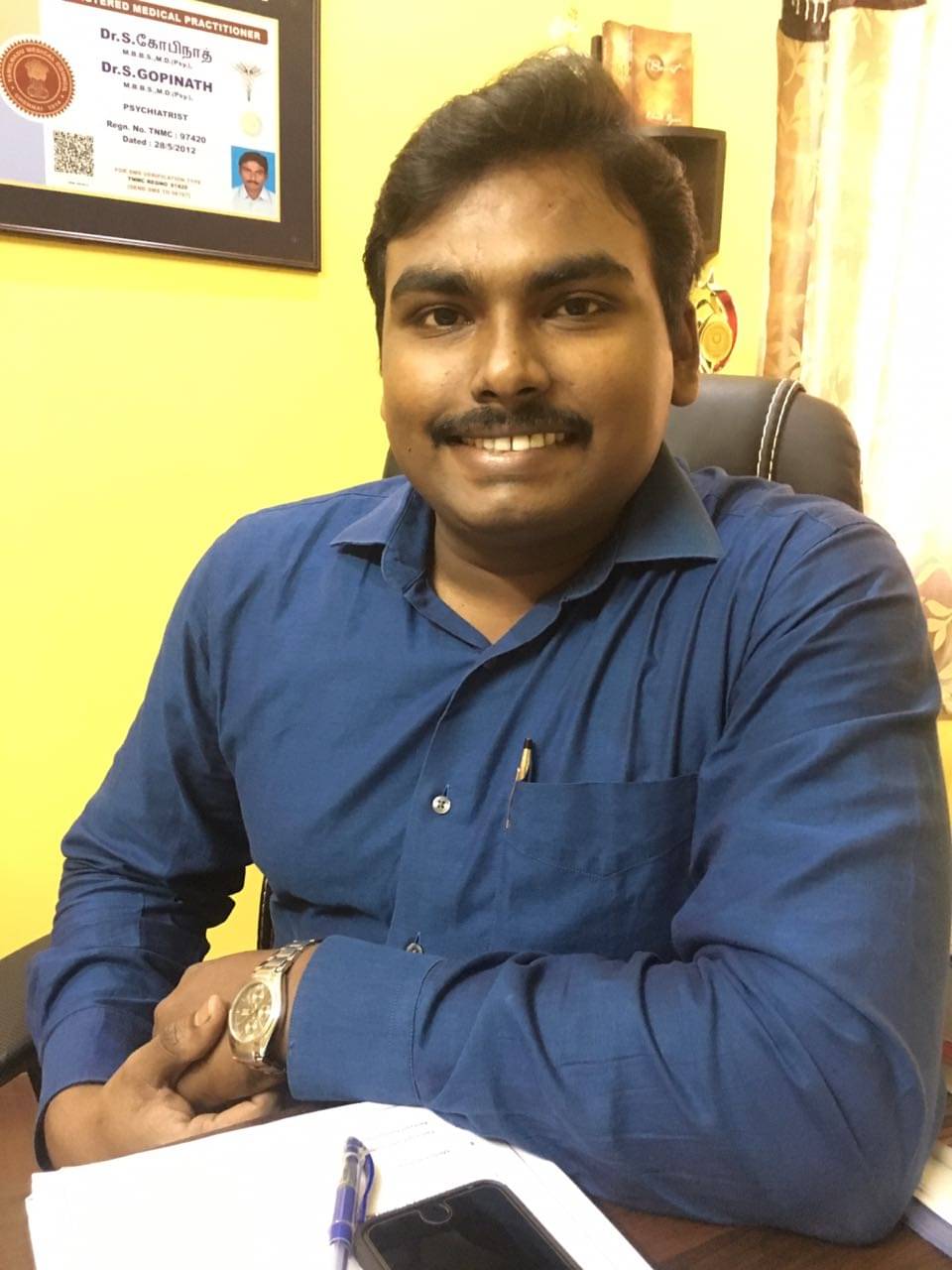 MBBS, MD - Psychiatry
Psychiatrist
Muthu Pharmacy Poly Clinic,
Book Appointment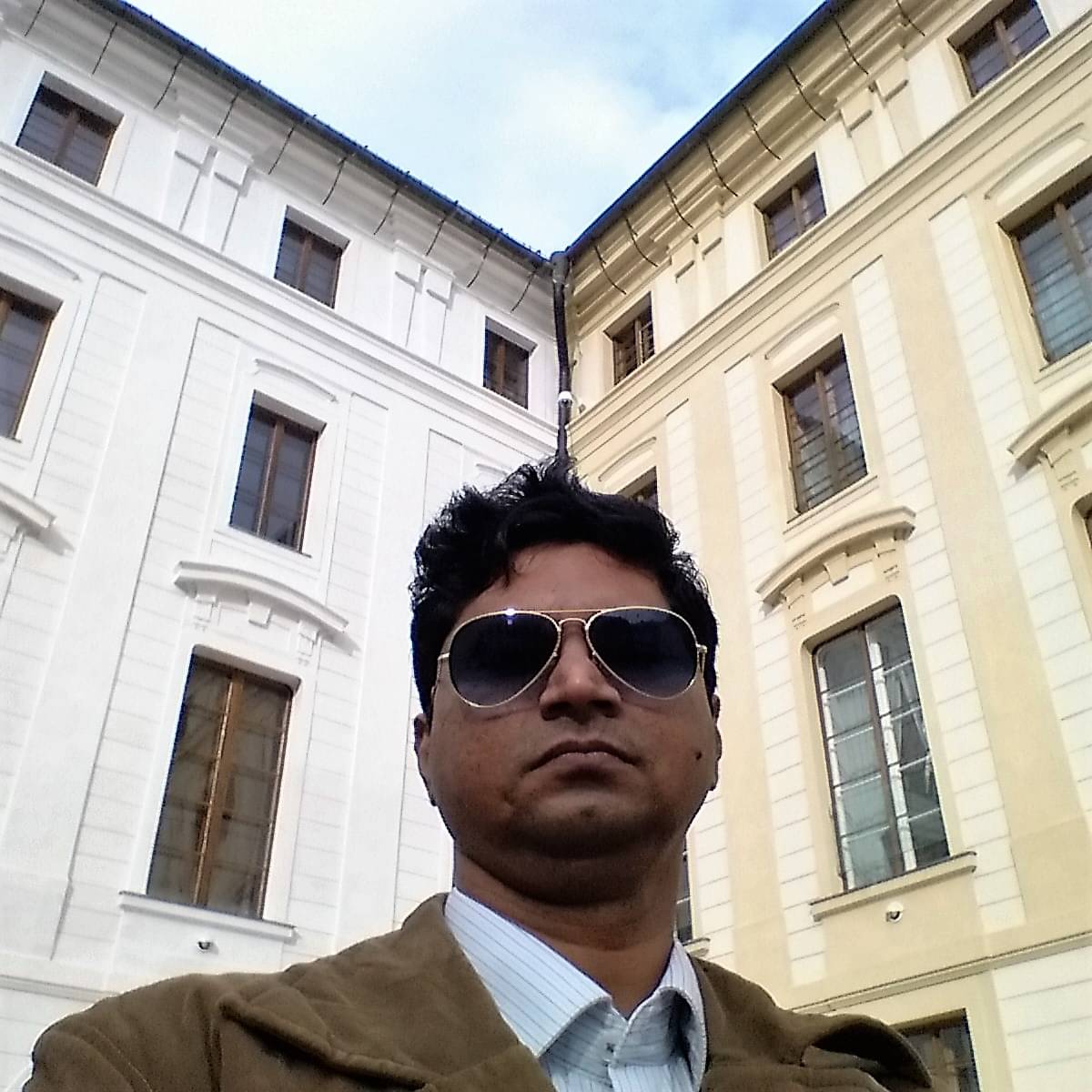 MD - Psychiatry
Psychiatrist
Book Appointment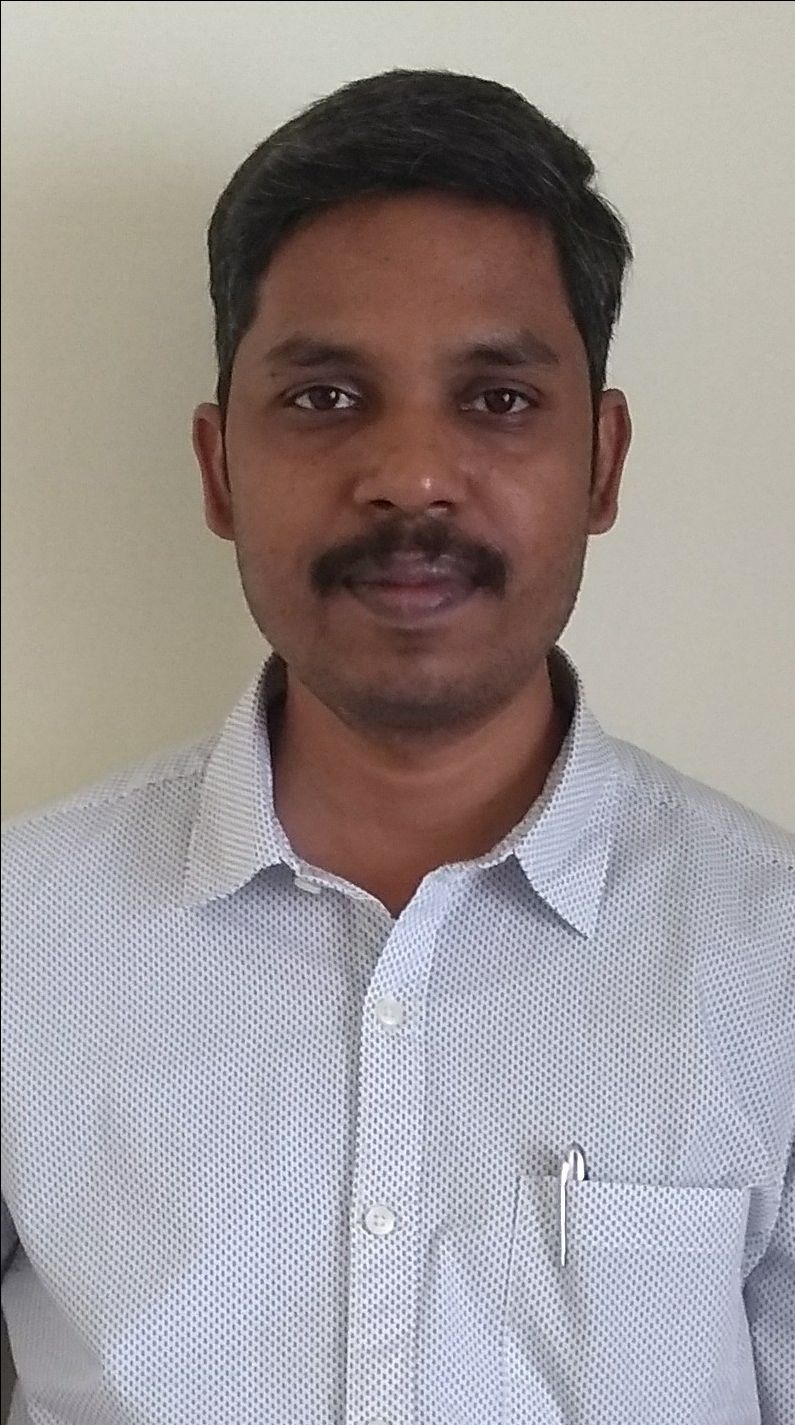 M.D in psychiatry
Psychiatrist
Sivasakthi health centre,
Book Appointment