About
Our goal is to provide a compassionate professional environment to make your experience comfortable. Our staff is friendly, knowledgable and very helpful in addressing your health and fin...
...more
Our goal is to provide a compassionate professional environment to make your experience comfortable. Our staff is friendly, knowledgable and very helpful in addressing your health and financial concerns.
More about Lifeline Hospital
Lifeline Hospital is known for housing experienced Internal Medicine Specialists. Dr. Sanjay Pruthi, a well-reputed Internal Medicine Specialist, practices in Thane. Visit this medical health centre for Internal Medicine Specialists recommended by 79 patients.
Timings
Location
Balkrishna Apartment, 'D' Wing, 1st Floor, G.Gupte Road.
Thane,
Maharashtra
-
421201

Get Directions
Doctor in Lifeline Hospital
MBBS, MD - General Medicine
Internal Medicine Specialist
Services
Submit Feedback
Submit a review for Lifeline Hospital
Your feedback matters!
Write a Review
Feed
Nothing posted by this doctor yet. Here are some posts by similar doctors.
The name 'fast food' comes from the fact that it can be prepared and served in a jiffy and not to mention, tastes delicious. Don't be fooled by the smell and the taste, they have such little to no nutritional value that they can hardly be called food. They are rich in calories, fat and sugar that lead to various kinds of health conditions. Popular junk foods include gums, sweets, carbonated drinks, desserts, dried foods; you probably love them now but after knowing their effects on your health you might want to eliminate them from your diet. Here are some of the conditions which can be caused by consumption of excessive fast food:
Cut down on junk foods and incorporate fruits and vegetables and also make time to include a daily exercise routine to maintain a healthy lifestyle.
Diabetes or madhumeha, is a serious disease that affects many people worldwide today. Diabetes, which is referred to as maha-roga is the excess of glucose in blood. As a result, you cannot consume sweetened food, get excess urges to drink water or urinate. However, Ayurveda has the most effective solutions to control diabetes naturally.
Read on to know what best natural medications are there to cure diabetes:
1. Gymnema Sylvestre or Gurmar
It is one of the most effective remedies to diabetes. It is a hypoglycemic component, which makes it ideal for treating diabetes. It helps in reducing dependency on insulin by regeneration of residual beta cells of the pancreas.
2. Coccinia indica
It is another herb which regulates diabetes very well. This plant contains components which, after consumption of carbohydrates, prevent the sudden increase in blood glucose level. It can also prevent any adverse effect on other organs of the body due to diabetes. It is found to reduce oxidative stress amongst diabetes patients by surging the Vitamin-C levels in the plasma, and also prevents the fluctuations in fatty acid levels amongst diabetes patients.
3. Azadirachta Indica or neem
It is one of the most common household antiseptics and a wonderful cure for diabetes. It enables high glucose tolerance, and also prevents diabetic neuropathy, which may cause severe fatalities.
4. Morus Indica or Mulberry
It is a food that is experimentally proven to reduce diabetes. Daily consumption of mulberry leaves for 15 days at a stretch have been beneficial in limiting approximately 38% of diabetes cases among its consumers. It also protects you against oxidative stress by building the antioxidant defense system of the body, and is also known to correct any lipid-profile abnormality. It also delays the possibility of the appearance of cataract as a result of diabetes.
5. Momordica Charantia or bitter gourd
It is another common remedy found in most Indian households. Even though it is extremely bitter in taste, its medicinal properties are exemplary, and are extensively used in Ayurvedic medicines. It also targets the beta cells of the pancreas to help boost up insulin secretion by increasing their number. Bitter gourd also helps to release more insulin by way of regeneration of the pancreas.
6. Eugenia Jambolana or Indian Jamun
The Ayurvedic cure reduces blood sugar level and increases the release of insulin. The extract of "jamun" seeds help in healing of wounds quicker, usually impaired by diabetes.
7. Trigonella Foenum or methi
It is another household ingredient that serves medicinal purposes in case of diabetes patients. Even 1gm of fenugreek seeds could reduce diabetes sharply in a short span of 2 months. This benefit is because of the presence of diosgenin, a compound with hypoglycemic properties.
However, all these medicinal plants should be advisably consumed under proper guidance from professional practitioners only.
It must b only due to weather changes. Drink hot to warm water. Avoid drinking cold water. Gargles of hot water with a pinch of salt. Also, if fever comes repeatedly, get CBC done.
2
people found this helpful
Hello The details which you have given matches to some baby but as you mentioned that you are a mom I am advising you to take laser hair removal treatment that is the best option for your problem. And get your hormonal check up done.
3
people found this helpful
If it is just your thoughts that you think is not okay, then it can be easily treated by naturopathic medicines. Especially if you have physically no problem. Let me know if you need further assistance. Happy to help.
2
people found this helpful
Yes, there are no side effects of taking multi-vitamins. Except keep noting for weight gain and increasing hunger. You must keep that in control unless you want to increase your weight.
1
person found this helpful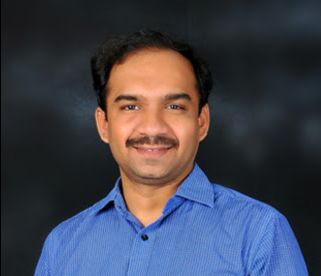 MD - Psychiatry, MBBS Bachelor of Medicine and Bachelor of Surgery
People experience different reactions with weed some develop intense fearfulness anxiety, hearing voices, behavioural problems with just one joint. Some find peace on smoking weed But on long term use weed causes decreased performance in job, studies by altering the brain circuits that are involved in memory processing, concentration and motivation. Weed is said to be gateway drug to other drugs, people who start using weed just don't stop with weed they will be hooked to other drugs. Take home message smoking weed is not good for mental health. As you mentioned people who smoke weed on long term prone to lung problems like COPD.
4
people found this helpful
It is worth note that there are certain signs which show that you may get an illness. If these signs and symptoms are taken seriously then most probably you will be able to get rid of the illness a lot sooner.
Here are 5 indicators that you may acquire an illness sooner than you think :
1. Reduction in appetite
A reduction in appetite is never good. This is because a reduction in appetite is an indicator of many oncoming illnesses. These range from a simple cold all the way to a strep throat. Sometimes, a strep throat may also be the result of gastroenteritis. Gastroenteritis is when a virus enters your stomach and causes diarrhea as well as vomiting. It is worth note that a reduction in appetite during summer can be normal. However, feeling nauseous or detesting food can mean that you are going to have one of the illnesses listed above.
2. Swollen neck glands
The neck glands are just below the jawbones. When these glands swell, it is a sign that you may be falling ill. Common illnesses which may occur when you have swollen neck glands include ear infections, the common cold as well as skin infections. The reason why neck glands usually swell is because when there is an infection, the dead cells and bacteria accumulate in the neck glands.
3. Fatigue
Fatigue is not when you are tired after the day. It is characterized by being tired all the time or after very little work done. When you face fatigue, it is a sign you may be falling ill.
4. Muscle aches
Muscle aches are a common symptom of flu. This is because when you have flu, antibodies are released. When these antibodies produce histamines and cytokines, they may travel to muscles and trigger the pain receptors.
5. Fever
A fever is the body's way of fighting infections. When you have a fever, it usually means the body is increasing its temperature to kill invading bacteria. Therefore, this is another way of knowing you have infections.

Dandruff is one of the most common chronic hair conditions. It is characterized by a white, flaky substance on the scalp. Dandruff is not a serious condition and neither is it contagious. However, people still want it gone so that their hair looks better. Here are the symptoms as well as the causes of dandruff.
Causes:
Skin drying up: Dry skin is the most common cause of dandruff. The flakes from dry skin are usually less oily and smaller than with other forms of dandruff.
Seborrhoeic dermatitis: Dandruff can also be caused by oily irritated skin. In this type of dandruff, red, greasy skin has flaky white or yellow scales covering it.
Infrequent shampooing: This is also a very common cause of dandruff. This is because oil and skin cells accumulate, thus resulting in dandruff.
Malassezia: Malassezia is a yeast like fungus. It is usually harmless and stays on the scalp of most adults. However, it is worth noting that sometimes the yeast may irritate the scalp and cause extra skin cells to grow. The skin cells then fall off and become flaky.
Contact dermatitis: Contact dermatitis is a sensitivity to health care products and when you use too much shampoo, hair styling products or other chemicals, such as paraphenylenediamine, the red, itchy, scaly scalp associated with dandruff is caused.
Other skin conditions: There are many other skin conditions, which cause dandruff as well. These include eczema and psoriasis. Eczema is a chronic skin disease, which causes the skin to become inflamed. Psoriasis is another skin condition. It is characterized by thick scales forming resulting from rough, dry, dead skin cells which build up rapidly.
These are just the causes of dandruff. Now you will see how to identify when you have dandruff by learning about the symptoms of dandruff.
Symptoms:
The symptoms of dandruff are pretty easy to spot. All that happens is that you will see white, flaky, dead skin cells in your hair.
It is sometimes accompanied by an itchy, scaly scalp.
There is also a type of dandruff called cradle cap, which occurs in newborns. Just like dandruff, it is not dangerous and goes away when the baby is 3 years old.
2
people found this helpful

Jawaharlal Nehru Medical College, Wardha, Nagpur, Ms- Ortho, Fellowship in Complex Trauma And Limb Reconstruction, FELLOW IN JOINT REPLACEMENT AND ARTHOSCOPY SURGERY
Plantar fasciitis is an orthopedic problem that gives rise to pain in the foot and heel due to strain or pressure on the plantar fascia. This is a ligament or connective tissue which lies in a flat band, connecting your heel with the toes and effectively, providing a basis for the motion of the feet in general. Inflammation, swelling and bruising of this tissue or ligament can lead to excessive pain in the heel.
Let us look at ways that can help you deal with this pain:
Rest: Taking rest and giving your feet a break from all kinds of strain inducing activities can help in relieving the pain. Also, you can keep your feet elevated to help in reducing the pain in the area.
Supportive footwear: Using pads within your shoes with gel built into them, or using specific footwear that help in walking without feeling too much of pain is a good way of dealing with Plantar fasciitis. The shoe inserts must be rubber, felt or plastic so that they are soft for your feet. They also give your heel and its arch good support, while Orthotics pulls the ligament so that there is less stress on the same. You can also pull on a pair of night flints which will keep the foot and the ligament stretched while you enjoy a good night of sleep.
Exercise: Indulging in mild muscle strengthening exercise that also involves stretching and heel hooks can help in alleviating chronic pain that you may be suffering from. Lie flat on your back and take a towel. Lift your leg and hook your foot into it. Now press against the towel and pull down the towel simultaneously. Repeat at least ten times per foot. This will give you flexibility and strength in the area.
Painkillers: Use painkillers only when absolutely necessary and with due advice from the doctor or Orthopaedic specialist. The use of Ibuprofen and other pain relievers can help in numbing the pain-inducing nerves in the brain and give you instant relief.
Anti-inflammatory drugs: Your doctor may prescribe anti-inflammatory medication that can bring down the swelling for more comfortable functioning when you are on your feet. Naproxen is one such drug that helps in bringing down the inflammation. Also, corticosteroid injections can relieve severe pain.
Surgery: Heel spur removal or Plantar fascia release are some of the surgical options for chronic and severe cases.
Taking care of your feet is a matter of ensuring that you look into the slightest discomfort and report the same to a doctor.
1
person found this helpful
View All Feed
Near By Clinics