Personal Statement
Our team includes experienced and caring professionals who share the belief that our care should be comprehensive and courteous - responding fully to your individual needs and preferences.
...more
Our team includes experienced and caring professionals who share the belief that our care should be comprehensive and courteous - responding fully to your individual needs and preferences.
More about Dr. Vinaya Joshi
Dr. Vinaya Joshi is a popular Gynaecologist in Kopri, Thane. You can visit him at Vatsalya Hospital in Kopri, Thane. Book an appointment online with Dr. Vinaya Joshi on Lybrate.com.

Lybrate.com has a number of highly qualified Gynaecologists in India. You will find Gynaecologists with more than 38 years of experience on Lybrate.com. Find the best Gynaecologists online in Thane. View the profile of medical specialists and their reviews from other patients to make an informed decision.
Info
Languages spoken
English
Hindi
Location
Book Clinic Appointment with Dr. Vinaya Joshi
Kaustubh Apartment, Kopri Colony, Tilak Road, Thane East, Thane. Landmark: Opposite Mangala Hindi High School, Thane

,

Thane
Get Directions
Services
Submit Feedback
Submit a review for Dr. Vinaya Joshi
Your feedback matters!
Write a Review
Feed
Nothing posted by this doctor yet. Here are some posts by similar doctors.
Asked for male, 28 years old from Mumbai

MD - Obstetrtics & Gynaecology, FCPS, DGO, Diploma of the Faculty of Family Planning (DFFP)
HIV/AIDS, Hepatitis, Trichomoniasis, Human Papillomavirus (HPV) and Genital Warts, Herpes, Syphilis, Molluscum Contagiosum,
1
person found this helpful
Shared 1 year ago • Featured Tip

DHMS (Diploma in Homeopathic Medicine and Surgery)
अस्वस्थ जीवन शैली यानी समय से खाना ना खाना, बाहर का तला भुना खाना, समय से ना सोना, समय से ना जागना, व्यायाम ना करना। या यूँ कहें की किसी भी काम को तय समय अनुसार ना करते हुए आज के जीवनशैली के हिसाब से करना।
आजकल बढ़ती बीमारियों का सबसे बढ़ा कारण यही है और इस तरह की जीवन शैली इंसान अधिक बीमार बना रही है।
लोगों को नई-नई बीमारियाँ हो रही हैं।
देश के बड़े-बड़े चिकित्सक विशेषज्ञों अनुसार स्वस्थ जीवन जीने के लिए जरूरी सलाह –
नियमित रूप से शरीर की पूरी जाँच करायें – अस्वस्थ जीवनशैली और पारिवारिक पुरानी बीमारी दोनों को ध्यान में रखते हुए अपने स्वास्थ की नियमित जाँच कराते रहें। अपने डॉक्टर को पारिवारिक बीमारी के बारे में बताएं और उसके लक्षण भी देखें कि कहीं आप उससे पीड़ित होने वाले तो नहीं।
स्वस्थ आहार (हेल्थी डाइट) – हम प्रतिदिन बाहर का फास्ट फूड, जंक फूड, अधिक ऑयली खाना खाते हैं। ज्यादा तला भुना ऑयली खाना सीधे हमारे हृदय, दिमाग और संपूर्ण स्वास्थ्य को प्रभावित करता है। स्वस्थ रहने के लिये हमें प्रतिदिन के खाने में हरी सब्जियाँ, फल, अंकुरित बीज और सलाद का सेवन करना चाहिये। इनसे शरीर को आवश्यक पौषक तत्व मिल जाते हैं और हम रोग ग्रस्त नहीं होते।
रोज़ाना व्यायाम – आपका दिल अच्छे से काम करे। हमेशा प्यार से धड़कता रहे इसके लिये जरूरी है कि आप हर दिन खुली स्वच्छ हवा में व्यायाम (Exercise)करें। व्यायाम के कई विकल्प आपके पास है जैसे खुले में चलना, दौडना, साइकिल चलाना, तैराकी आदि। चलना (Walking) सबसे अच्छा व्यायाम है। प्रतिदिन कम से कम 10 मिनट चलने से आपका स्वास्थ्य एक दम सही रहेगा।
वजन कम करें – अधिक मोटापा शरीर के लिए हानिकारक होता है। मोटा शरीर जानलेवा बीमारियों का घर होता है। इसलिए यदि आप पूरी तरह स्वस्थ रहना चाहते हैं तो सबसे पहले बढ़े हुए वज़न को घटाएं। वज़न घटाने के लिए अधिक कैलोरी वाला खाना ना खायें, व्यायाम करें। इससे आप सभी गंभीर बीमारियों को अपने से दूर कर देंगे।
तनाव को कम करें – तनाव शरीर में कई बीमारियों को निमंत्रण देता है। इससे दिमागी बीमारियां सबसे ज्यादा होती हैं। किसी भी प्रकार के तनाव में ना रहें। इससे आप अस्वस्थ रह सकते हैं।
अगर आप बहुत ज्यादा तनाव में हैं तो अपने परिवार और दोस्तों के साथ वक्त बिताएं।
खाने पीने का ध्यान रखें।
नींद अच्छी तरह लें और व्यायाम भी करें। इस सबसे निश्चित ही आपका तनाव कम होगा।
जो लोग अपने घर में बुजुर्गों और बच्चों की देखभाल करते हैं उनके लिये सबसे महत्वपूर्ण सलाह –
कि आप अपनी हेल्थी डाइड, एक्सरसाइज़ और नींद का पूरा ध्यान रखें।
2
people found this helpful
Shared 6 months ago • Featured Tip
International Certified Addiction Professional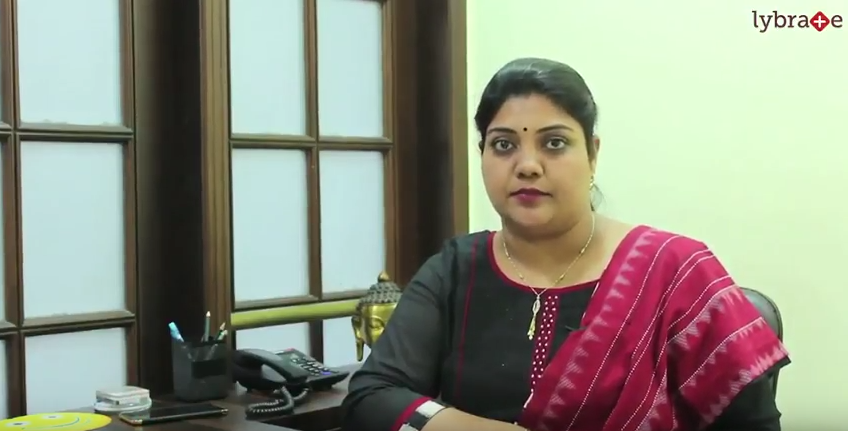 Hello,
I am Sheetal Bidkar, I am a clinical psychologist and addiction therapist working with Suasth One Step Clinic. Suasth One Step Clinic is the deaddiction and Wellness clinic we treat people with substance abuse disorder and we treat people who has problem with mental health issues.
In a layman language, if I wanted to tell you that we deal with people who consume alcohol, drugs, tobacco, cigarettes or either they are suffering with habits like gambling, internet addiction, pornography, sex addiction and so on. Mental wellness issues, we talk with people, we cure people with those who are suffering with anxiety, depression, panic attacks, schizophrenia, psychosis fears and so on. Our service is balance both the things one is giving medicine, we have a team of psychiatrist and a psychologist who deal with people need help. Psychiatrists give you medication, so medicines help you to treat your biological dysfunctions and the chemical problems due to your disorder. Psychotherapy helps you to understand and overcome behavioural changes, psychotherapy helps you to deal with the life skills which helps you to deal with your disease in a better way. Now let's understand how psychotherapy works because medicine is something which we understand works very prominently and all of us aware that some people feel comfortable taking medicines, some people feel that medicine specially in psychiatry are not advisable. However, balance of medicine and balance of psychotherapy works better, if we want long term recovery we need medication along with therapy, in some cases if the disease is at early stage only psychotherapy also can help. Let's talk more about psychotherapy today, being a clinical psychologist and addiction therapist big part of my job is to talk to people about why they are suffering and how to deal with their present symptoms and lead towards a recovery and enjoy full life. Psychotherapy allows people to develop the inside about whether they have problem or not. Clinical assessments and psychological tests help people to understand the severity of their symptoms. If they are in a denial that I don't think that I have a problem but the family people can understand there is something really wrong with the individual. Then we conduct motivational interviewing and some sessions for inside building, we believe that if you know your problem you will deal with your problem effectively. The second part, once you know your problem, once you know your symptoms, once you have a inside, then the question is developing the life skills if you have a inside, if you already understanding that yes I am anxious many of times or I am consuming alcohol these days in a extra amount and then the million dollar question to you is why you are suffering, despite of you are having inside, what are the personality traits or what are the environmental triggers keeping you in the dysfunctional behaviour. Psychotherapy allows you to understand your thinking pattern, your behaviour pattern, your perceptions about the situation. It also allows you to learn many techniques like relaxation technique, thought stopping technique, in addiction particularly, craving management techniques these are the behavioural skills sets allow you to take charge of your life and symptoms and leave towards recovery. The third and most important part is about when I complete my treatment, I should not go back to the similar kind of symptoms again, so we call it as relapse prevention plan and continuous scare. So I am dealing with my condition now and I will see to that I will build the network around it, so that the recovery becomes easy. We involve family people, we call them for family sessions even after the individual therapy people need support for continuous recovery. If your family people are also aware about what precautions to be taken, what are the do's and don'ts for you for a long time recovery then a recovery becomes, the recovery journey become very enjoyable. The last part of the therapy is a continuous SCARE as I told you most of the diseases and symptoms are relapse prone, in the sense you may not experience after the treatment you may not experience these symptoms for a short period of time says 6 months, 1 year or one and a half year, some people complain that after a period they again start getting the similar kind of symptoms. In that case we can prevent you from going back to the same chronic conditions by a allowing you to come for follow ups, by allowing you to do the continuous SCARE program. The continuous SCARE program can be done 1 to 1 in the clinic or online.
For more information you can contact us via Lybrate.
3210
people found this helpful
Shared 1 year ago • Featured Tip

There are a number of contraceptives available but which method of birth control suits you depends on your sexual life, preferences and your lifestyle as a whole. Professional medical help should be sought in order to understand what method of contraception sis ideal for you.

Here is a list of 4 types of contraceptives for birth control:
1. Barrier methods - Barrier methods are designed to prevent the sperm from entering the uterus. They constitute-
- Diaphragms: It is a shallow and flexible cup that is made of either latex or soft rubber. It is inserted into the vagina before the sexual intercourse where it prevents the sperm from entering the uterus.
- Cervical caps: It is a thin cup of silicone whose function is same as the diaphragm, only it is smaller in size, so less noticeable and more rigid as well.
- Contraceptive sponges: These are soft foam sponges that are filled with spermicide and are disposable. They are also inserted into the vagina before sexual intercourse in order to prevent pregnancy by killing the sperm cells or preventing them from entering the vagina.
- Spermicides: These are chemicals that can kill the sperm and hence assist in birth control.
Other methods include male condoms and female condoms.
2. Hormonal methods - Hormonal methods use hormones in order to either stop or regulate ovulation so as to prevent pregnancy. There are various methods through which hormones can be injected into the body. Some of them are-
- Contraceptive patch: It is a thin patch made of plastic that sticks to the skin and is responsible for releasing hormones into the bloodstream through the skin.

- Vaginal rings:
A thin, flexible ring that is inserted into the vagina where it stays for 3 weeks and is removed after that, only to be re-inserted in the 5th week.
- Implantable rods:
They are inserted under the skin of the upper arm of women where they release progestin.
Other methods include contraceptive pills and progestin-only pills.
3. Intrauterine methods of contraception -
The intrauterine device is a small device, T-shaped that is inserted into the uterus in order to prevent pregnancy. The good thing about intrauterine devices is that they can remain functioning for many years at a stretch. IUDs are two types-
- Hormonal IUD(Intrauterine Device)
- Copper IUD
4. Sterilization
Sterilization is the most reliable contraceptive for birth control as it is permanent. It either prevents the release of sperm or the
fertilization
of the egg. Sterilization methods can either be surgical or non-surgical. Some of the sterilization techniques are-
- Tubal ligation:
It is the surgical technique used in females.
- Vasectomy:
It is the surgical technique of male contraception.
Other methods include sterilization implants. If you wish to discuss about any specific problem, you can consult a Sexologist.
7267
people found this helpful
Asked for female, 31 years old from Delhi

No, its not sign n symptoms of pregnancy Go n check UPT test (if doubt) You may have gastric disturbances.
2
people found this helpful
Shared 2 years ago • Featured Tip

M.Sc - Food & Nutrition, Bsc
Dietitian/Nutritionist, Mumbai
Tips to stay healthy forever.

1. Eat local fruits. Like banana, grapes, chikoo, mangoes. All fruits have fructose so it doesn't matter that your eating a mango over an apple. A mango comes from Konkan and an apple from Kashmir. So mango is more local to u.

Eat all d abv fruits even if you have diabetes as d fructose will eventually manage your sugar

2. Choose seed oils than veggie oils. Like, choose groundnut, mustard, coconut. Don't choose chakachak packing oils, like olive, rice bran etc
Go for kachchi ghani oils than refined oils

3. Ghee n it's benefits.
Eat ghee daily. How much ghee we shud eat depends on food. Few foods need more ghee then eat more n vice versa. Eat ample ghee. It reduces cholesterol.

3. Include coconut. Either scraped coconut over food like poha, khandvi or chutney with idli n dosa
Coconut has zero cholesterol and it makes your waist slim

3. Don't eat oats, cereals for breakfast. They r packaged food n we don't need them. Also, they r tasteless n boring n our day shouldn't start with boring stuff.
Breakfast should be poha, upma, idli, dosa, paratha

4. Farhaan akhtars new ad of biscuits - fibre in every bite. Even ghar ka kachara has fiber, likewise, oats have fiber. Don't chose them for fiber. Instead of oats, eat poha, upma, idli, dosa

5. No juices till you hv teeth in your mouth to chew veggies n fruits

6. Sugarcane is d real detox. Drink d juice fresh or eat d sugarcane

7. For PCOS, thyroid - do strength training and weight training and avoid all packaged food

8.
Rice
- eat regular white rice. No need for
brown rice
. Brown rice needs 5-6 whistles to cook n when it tires your pressure cooker, then why do you want to tire your tummy.
A white rice is hand pounded simple rice
Rice is not high is gi index. Rice has mediun gi index n by eating it with daal / dahi / kadhi we bring its gi index further down
If we take ghee over this daal chawal then d gi index is brought further down
Rice has some rich minerals n you can eat it even three times a day
9. How much should we eat - eat more if your more hungry, let your stomach be your guide n vice versa
10. We can eat rice n chapati together or only rice if you wish. It depends on your hunger. Eat rice in all three meals without any
fear
.
11. Food shouldnt make you scared like eating rice n ghee. Food should make you feel good
12. Never look at calories. Look at nutrients
13. No bread, biscuits, cakes, pizza, pasta
14. Ask urself is this the food my nani n dadi ate? if yes then eat without fear.
15. Eat as per your season. Eat pakoda, fafda, jalebi in monsoon. Your hunger is as per season. Few seasons we need to be fried food so eat them.
16. When not to have chai -
tea
- don't drink tea as the first thing in the morning or when you're hungry. Rest you can have it 2-3 times a day n with sugar
17. No green tea please no green, yellow, purple, blue tea.
18. Eat all of your traditional foods
19. Strictly no to packaged foods/drinks.
20. Exercise/walk more to digest and stay healthy.
106
people found this helpful
View All Feed
Near By Doctors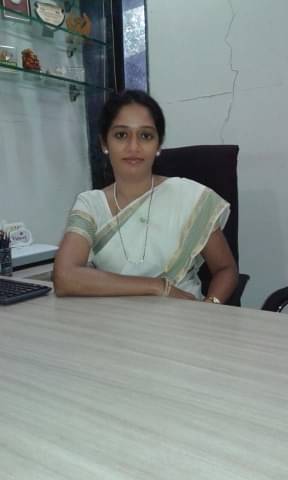 MBBS, MS - Obstetrics & Gynaecology & Fellowship In Fertility ( IVf Specialist ), Dnb - Obstetrics & Gynaecology, MRCOG - Part 1, PGDMLS
Gynaecologist
Book Appointment