Personal Statement
Our team includes experienced and caring professionals who share the belief that our care should be comprehensive and courteous - responding fully to your individual needs and preferences.
...more
Our team includes experienced and caring professionals who share the belief that our care should be comprehensive and courteous - responding fully to your individual needs and preferences.
More about Dr. Mushtaq Choudhary
Dr. Mushtaq Choudhary is one of the best Radiologists in Thunga Hospital, Thane. He has helped numerous patients in his 11 years of experience as a Radiologist. He studied and completed Diploma in Radiology . He is currently associated with Dr. Farid's Hospital in Thunga Hospital, Thane. Save your time and book an appointment online with Dr. Mushtaq Choudhary on Lybrate.com.

Lybrate.com has a number of highly qualified Radiologists in India. You will find Radiologists with more than 36 years of experience on Lybrate.com. Find the best Radiologists online in Thane. View the profile of medical specialists and their reviews from other patients to make an informed decision.
Info
Education
Diploma in Radiology - HN Hospital - 2007
Languages spoken
English
Hindi
Location
Book Clinic Appointment with Dr. Mushtaq Choudhary
B101,102, Asmita Ascon , 3rd Near Corporation Bank , Naya Nagar, Meera Road

,

thane
Get Directions
Services
Submit Feedback
Submit a review for Dr. Mushtaq Choudhary
Your feedback matters!
Write a Review
Feed
Nothing posted by this doctor yet. Here are some posts by similar doctors.
Shared 3 months ago • Featured Tip

Kidney Cancer, more commonly known as renal cancer, first presents itself in the lining of the kidney. It then grows malignant and forms a tumor. The good news is that renal cancer rarely spreads to other organs. The bad news is that the tumors grow quite large before they can be detected.
Causes-
Kidney cancer has been found to occur most often in people who are older than 40 years of age. Though the cause of the cancer is not definitively known, there are a few factors that might increase the risk of developing kidney cancer. These include-
1. Obesity- Obesity can cause hormonal changes which in turn can increase the risk of cancer.
2. Smoking- As with any other kind of cancer, nicotine consumption, in the form of smoking cigarettes, increases the risk of developing the disease. In the case of renal cancer, it can, in fact, double the chances.
3. Pain Medications- A prolonged use of pain relievers over a period of time can increase the risk of renal cancer. Certain components of the medication can lead to kidney damage.
4. Genetic history- A medical history of family members, especially siblings, with the disease can significantly increase the risk of kidney cancer.
Symptoms-
In its early stages, kidney cancer remains asymptomatic, but as the tumor grow in size, symptoms begin to present themselves. These symptoms might include the following-
1. Blood in the urine.
2. A gradual loss of appetite leading to weight loss.
3. A persistent pain in your abdomen in conjunction with a lump.
4. A fever that is neither a result of an infection nor a cold, and one that lasts for weeks.
5. Swelling of the legs and ankles.
Treatment
Treatment for kidney cancer will depend on the size and location of the tumour and whether it has spread to other organs or parts of the body. Therefore, to determine the stage of cancer, diagnostic tests such as biopsy, are performed along with urine and blood tests. After determination of your cancer stage, the doctor will perform either a radical or a partial nephrectomy, where the cancerous tumor is removed along with additional tissues. Often, kidney surgery is followed by kidney transplant if both the kidneys need to be removed in nephrectomy. However, if nephrectomy does not cure your kidney cancer, then your oncologist may recommend cryotherapy, radiofrequency ablation or arterial embolization.
Kidney cancer in its advanced stage is often treated with either biological therapy where your body's immune system is utilized to fight cancer cells or targeted therapy where drugs are used stop the multiplication of cancer cells by blocking their signals. Due to such advancement in cancer treatment, the rate of success has gone up in recent years but you also need to follow a healthy lifestyle to make sure that the treatment can bring out the desired positive outcomes. In case you have a concern or query you can always consult an expert & get answers to your questions!
3379
people found this helpful
Shared 2 years ago • Featured Tip

Lung cancer is the uncontrolled growth of abnormal cells in one or both lungs. These abnormal cells do not carry out the functions of normal lung cells and do not develop into healthy lung tissue. As they grow, the abnormal cells can form tumors and interfere with the functioning of the lung, which provides oxygen to the body via the blood.
Lung cancer is the most common cause of death due to cancer in both men and women throughout the world. According to the U.S. National Cancer Institute, approximately one out of every 14 men and women in the U.S. is diagnosed with cancer of the lung at some point in their lifetime. Lung cancer is predominantly a disease of the elderly; almost 70% of people diagnosed with lung cancer are over 65 years of age, while less than 3% of lung cancers occur in people under 45 years of age.
What Causes Lung Cancer?
The development of lung cancer is strongly associated with cigarette smoking, approximately 90% of lung cancers are attributable to use of tobacco. Pipe and cigar smoking can also cause lung cancer, but the risk is not as high as with cigarette smoking. Tobacco smoke contains more than 4,000 chemical compounds, many of which are cancer causing (carcinogens). Passive smoking, i.e. the inhalation of tobacco smoke by non-smokers who live or work with smokers, is also an established risk factor for the development of lung cancer.
Genetic susceptibility (i.e. family history) may play a role in the development of lung cancer. Other causes of lung cancer include air pollution (from vehicles, industry, and power generation) and inhalation of asbestos fibres (usually in the workplace).
Lung Cancer Symptoms:
Early symptoms and signs of lung cancer:
There may be no symptoms at the onset of the disease. When present, common symptoms of lung cancer may include:
Signs of advanced stages of lung cancer: Advanced stages of lung cancer are often characterized by the spread of cancer to distant sites in the body. This may affect the bones, liver or brain. As other parts of the body are affected, new lung cancer symptoms may develop, including:
Bone pain
Swelling of the face, arms or neck
Lumps in the neck or collar-bone region
Treatment: Treatment for cancer involves a combination of surgery to remove cancer cells, chemotherapy and radiation therapy to kill cancer cells. Lung cancer is incurable unless complete surgical removal of the tumour cells can be achieved. Surgery is the most effective treatment for lung cancer, but only a few percentage of lung cancers are suitable for surgery i.e. Stage I and II NSCLC and cancer that has not spread beyond the lung.
Radiation therapy may be used for both NSCLC and SCLC and is a good option for people who are not suitable for surgery or who refuse surgery. Chemotherapy is used for both NSCLC and SCLC. Chemotherapy drugs may be given alone or in combination with surgery or radiation therapy. Chemotherapy is the treatment of first choice for SCLC since it has usually spread extensively in the body by the time it has been diagnosed.
Also used in the treatment of lung cancer are targeted therapies. These are drugs (gefitinib and erlotinib) or antibodies (cetuximab, bevacizumab) that block the growth and spread of cancer by interfering with specific molecules involved in tumor growth and progression. They are used in some patients with NSCLC that does not respond to standard chemotherapy.
3101
people found this helpful
Shared 1 year ago • Featured Tip

MD - Oncology
Oncologist, Hubli-Dharwad
If you are concerned about liver cancer, you should know that most people do not experience signs and symptoms of the cancer in the early stages. Liver cancer is a form of cancer which occurs in the cells of the liver. There are various types of cancer which can develop in the liver. Hepatocellular carcinoma (HCC) is the most common liver cancer which begins in the hepatocyte, which is the main liver cell.
Symptoms-
Usually there are no specific primary stage symptoms of liver cancer. Some symptoms which may develop include the following:
Unusual weight loss is observed

Loss of appetite and developing food aversion

Pain in the upper abdomen

General weakness with intense fatigue

Swelling in the abdomen

The skin may become yellow

White and chalky stools are likely
Causes-
In most cases, the causes of liver cancer cannot be clearly determined. In some cases, the cause is known, such as chronic infection with the hepatitis virus, which may lead to liver cancer. Liver cancer occurs when the liver cells undergo changes or mutations in their DNA structure. DNA mutations lead to changes in instructions of chemical processes taking place in the body. The cells may grow out of control and develop into a cancerous tumour.
Risk Factors-
There are several factors which enhance the risk of liver cancer. They are as follows:
Chronic infection with hepatitis B or hepatitis C increases the risk of liver cancer.

A progressive and irreversible condition known as cirrhosis leads to scar tissue formation in the liver, increasing the risk of liver cancer.

Certain inherited liver diseases such as Wilson's disease and hemochromatosis also increase the chances of liver cancer.

People with diabetes are also at a greater risk of having liver cancer.

Non-alcoholic fatty liver disease (NAFLD), which is the accumulation of fat in the liver, also increases the chances of getting this condition.

Excessive alcohol consumption is another factor which causes irreversible damage to the liver and the chances of getting liver cancer get boosted.

Exposure to aflatoxins, which are poisons produced by molds growing on poorly stored crops, make you more likely to get liver cancer.
Several tests and procedures are carried out for the diagnosis of liver cancer. These include blood tests for diagnosing liver function problems, and imaging tests such as ultrasound, CT scan and MRI scan.
10
people found this helpful
Shared 1 year ago • Featured Tip

MBBS, DGO, MD - Obstetrics & Gynaecology, MRCOG
Cancer is the abnormal, uncontrolled growth of cells in a particular body part. With continued growth, pieces of this tissue travel through the blood to different body parts and continue to grow in the new area. This is known as metastases. Breast cancer is one of the most common forms of cancer and affects about 1 in 8 women in the USA. Read on to know more details of breast cancer – breast anatomy, causes, symptoms, risk factors, detection, prevention, and of course treatment.
Anatomy: The main function of the breast is lactation through its milk-producing tissue that are connected to the nipple by narrow ducts. In addition, there is surrounding connective tissue, fibrous material, fat, nerves, blood vessels and lymphatic channels which complete the structure. This is essential to know as most breast cancers develop as small calcifications (hardened particles) in the ducts or as small lumps in the breast tissue which then continues to grow into cancer. The spread can happen through lymphatic or blood flow to other organs.
Warning signs/symptoms: The following are some symptoms that need to be watched out for if you have a predisposition to breast cancer.
A lump in either of the breasts or armpits
Change in size, shape, or contour of either breast
Redness of your breast or nipple
Discharge of clear or bloody fluid
Thickening of breast tissue or skin that lasts through a period
Altered look or feel of the skin on the breast or the nipple (dimpled, inflamed, scaly, or puckered)
One area on the breast that looks very different from the other areas
Hardened area under the breast skin
Either one or a combination of these should be an indication to get a detailed checkup done. Early diagnosis results in controlling the disease with minimal treatment and reduced complications.
Causes and risk factors: The exact cause for breast cancer is yet to be pinned down. However, risk factors are clearly identified, and women with risk factors need to watch out for warning signs.
Family history: Of all the risk factors, the family history is the most important. Breast cancer runs in families, and if there is a first-degree relative with the breast cancer, the chances of developing it are almost double. Two genes BRCA1 and BRCA2 are the carriers of the disease, and this testing can be done in women to identify if they are at risk.
Family history of other cancers: Even if there is no breast cancer, if there are other cancers that run in the family, watch out.
Age: Women over 50 are at higher risk of developing breast cancer.
Race: Caucasian and Jewish women are at higher risk of breast cancer than African-American women.
Hormones: Greater exposure to the female hormone estrogen increases the chances of developing breast cancer. Women who use birth control pills for contraception and hormone replacement after menopause are at a higher risk of developing breast cancer.
Gynecologic milestones: Women who have abnormal menstrual milestones need to watch out. These include those who attain menarche before 12 years of age, get pregnant after 30, attain menopause after 55, and have menstrual cycles shorter than 26 days or longer than 29 days.
Obesity and alcohol abuse are also likely to increase a woman's chances of developing breast cancer.
Stages: Starting from stage 0, higher stages indicate advanced disease.
Stage 0: The growth which has begun in the milk-producing tissue or the ducts has remained there (in situ) and not spread to any other area, including the rest of the breast.
Stage I: The tissue slowly becomes invasive and has begun to affect the surrounding healthy tissue. It could have spread to the fatty breast tissue and some breast tissue may be found in the nearby lymph nodes.
Stage II: The cancer at this stage grows considerably or spreads to other parts. There are chances that cancer may grow and also spread.
Stage III: It may have spread to the bones or other organs but small amounts are present in up to 9 to 10 of the lymph nodes in the armpits and collar bones which makes it is difficult to fight.
Stage IV: The cancer is widespread to far-flung areas like the liver, lungs, bones, and even the brain.
Screening: This is one of the most effective ways to identify the disease in its early stages. This will help in controlling cancer from spreading with minimal treatment.
Self-examination: A thorough self-examination to look for changes in terms of shape, size, colour, contour, and firmness should be learned by all women. Watch for any discharge, sores, rashes, or swelling in the breasts, surrounding skin, and nipple. Examine them while standing and when lying down.
In most women, annual screening mammograms are advised after the age of 40. However, in women who have a strong family history or genetic makeup, it is advisable to have screening mammograms starting at age 20 every 3 years and then annually from the age of 40.
Women in high-risk categories should have screening mammograms every year and typically start at an earlier age.
Ultrasound screening can also be given in addition to mammograms.
Breast MRI is another way to screen for breast cancer if the risk is greater.
Breast Cancer Prevention: Now that there is so much awareness about causes and risk factors, there are definitely ways to prevent or delay the onset of the disease.
Exercise and a healthy diet with reduced amount of alcohol are definitely effective in minimising the chances of developing cancer.
Tamoxifen is used in women who are at high risk for breast cancer.
Evista (raloxifene) which is used to treat osteoporosis after menopause. It is also widely used in preventing breast cancer.
In high-risk women, breasts are surgically removed to prevent the development of cancer (preventive mastectomy).
Treatment: As with all cancers, treatment would depend on the stage at which it is identified and include a combination of chemotherapy, radiation, and surgery. As noted earlier, if you are at risk, look out for warning signs as early diagnosis is the key to maximum recovery.
2623
people found this helpful
Shared 8 months ago • Featured Tip

MBBS, Diploma In Orthopaedics (D. Ortho), Membership of the Royal College of Surgeons (MRCS), Fellowship of the Royal College of Surgeons (FRCS)
A broken bone or a crack in the commonly known as a fracture. Any bone in the arm can be broken, but common areas for fractures in the arm is wrist, specifically the distal radius, forearm bones (radius and ulna), elbow, humerus and shoulder.
What causes fracture in bones?
Fall: Falling an outstretched hand or elbow is the most common cause of a broken arm.
Sports injuries: Direct blows and injuries on the field or court are a common cause of all types of arm fractures.
Significant trauma: Any of your arm bones can break during a car accident, bike accident or other direct trauma.
Abuse: In children, a broken arm may be the result of child abuse.
How to identify?
An audible snap or cracking sound may be your first indication you've broken an arm.
Signs and symptoms include:
Severe pain, which may increase with movement
Deformity, such as a bent arm or wrist
Inability to turn your arm from palm up to palm down or vice versa
When to see a doctor?
If you have enough pain in your arm that you can't use it normally, see a doctor right away and do the same for your child. Delay in diagnosis and treatment of a broken arm, especially for children who heal faster than adults do, can lead to poor healing and deformity. In case you have a concern or query you can always consult an expert & get answers to your questions!
2531
people found this helpful
Shared 8 months ago • Featured Tip

Treatment for breast cancer depends on the type of cancer, hormone sensitivity, size, grade and stage of cancer. A doctor considers the overall health of the patient and the patient's individual preference before recommending a treatment plan. While there are many treatments options available for breast cancer, surgery is by far the most popular option for most patients. Along with surgery, some other treatments that a patient undergoes include radiation, chemotherapy and hormonal therapy.
Surgery options
Lumpectomy: This is a procedure wherein the surgeon cuts the tumour and removes some of the surrounding healthy tissue in order to ensure that cancer does not spread to the healthy cells after the surgery. This procedure is applicable for small tumours.
Mastectomy: This is a procedure in which all tissues of the breast are removed. This includes lobules, fatty tissue, ducts, areola, and nipple. In a skin-sparing mastectomy, all of the breast skin, except the nipple and the areola, is preserved, which makes the reconstruction process easier.
Sentinel node biopsy: Since the sentinel lymph nodes are the first place that cancer is likely to spread, a doctor might suggest a sentinel node biopsy if cancer has spread to the lymph nodes. If no trace of a cancer cell is found in the nodes, it is unlikely that any more nodes need to be removed.
Removal of breasts: Many women who have cancer in one breast often choose to remove both the breasts in order to avoid the risk of cancer spreading. While a family history of breast cancer can greatly increase the chance of breast cancer in a woman, statistics show that most women who have cancer in one breast do not develop cancer in the other one.
Radiation: This is a process where a high-powered beam of energy is directed at the cancer cells to kill them. This method is often used after a lumpectomy. Radiations are of two types—external beam and brachytherapy. Some side effects of this treatment include fatigue, hair fall, loss of appetite and rashes.
Chemotherapy: Chemotherapy is the treatment of cancer by cytotoxic and other drugs. This is often recommended by doctors when there is a good chance of the cancer cells spreading to other locations of the body. This form of treatment is often recommended before the surgery to shrink a tumour or restrict the growth of cells.
Hormone therapy: Hormonal therapy is used to treat cancers that have hormonal sensitivity. They can be used before or after the surgery in order to ensure that cancer does not reoccur. Some of the treatment methods in this section include medication that restricts hormones from getting attached to the cancer cells, medications that restrict the body to produce oestrogen post-menopause and a medication that destroys cancer receptors.
In case you have a concern or query you can always consult an expert & get answers to your questions!
1952
people found this helpful
Asked for male, 19 years old from Kanpur
B.P.T, M.P.T(ORTHO), Certification in Gym Instructor & Prenatal and Post natal
Dear sir Surgery is d last option keep it in mind. Ozone therapy results as per our knowledge is 60 to 70percent. You can also try matrix rhythm German therapy you can contact us for further discussion
Asked for female, 40 years old from Delhi
Erasmus Mundus Master in Adapted Physical Activity, MPT, BPTh/BPT
Wall calf stretchStand about two feet away from a wall. Place the ball of your right foot against the wall while your heel remains on the ground. Slowly and gently lean into the wall while keeping your knee straight. Hold this for the 10 sec with repetition of 3 times. Leg PainIf you have leg pain then you have to rule out the casues for having leg pain. First of all check your weight and your haemoglobin levels, as Anaemia always leads to the symptoms of being tired and also having leg pain though there are no issues with the knee joint or back pain. If not if the pain radiates down the back of thigh and legs then it might be due to sciatica. Kindly consult the nearby physiotherapist. Hope you recover soon from the leg pain. Pain in the back while walking and standing Pain in the right legIf you have leg pain please check your body weight and your hemoglobin levels, as Anemia always leads to the symptoms of being tired and also having leg pain though there may not be any pathological reasons for back pain. My suggestion would be to wear MCR Chapels which will help you to prevent the weight falling on the If you have back pain while walking and standing first of all check your weight and your hemoglobin levels, as Anemia always leads to the symptoms of being tired and also having back pain though there may not be any pathological reasons for back pain. My suggestion would be to wear MCR Chapels which will help you to prevent the weight falling on the back. And also should check whether you have flat foot on the right leg that also might be the reason to have pain in one particular leg Pain in the left side of the leg/thighThe compression of the sciatic nerve should be around the right side that's the reason you have pain in the left side. That's the reason you cannot sit or stand and it is exactly around the L5 vertebrae where the sciatic nerve passes by.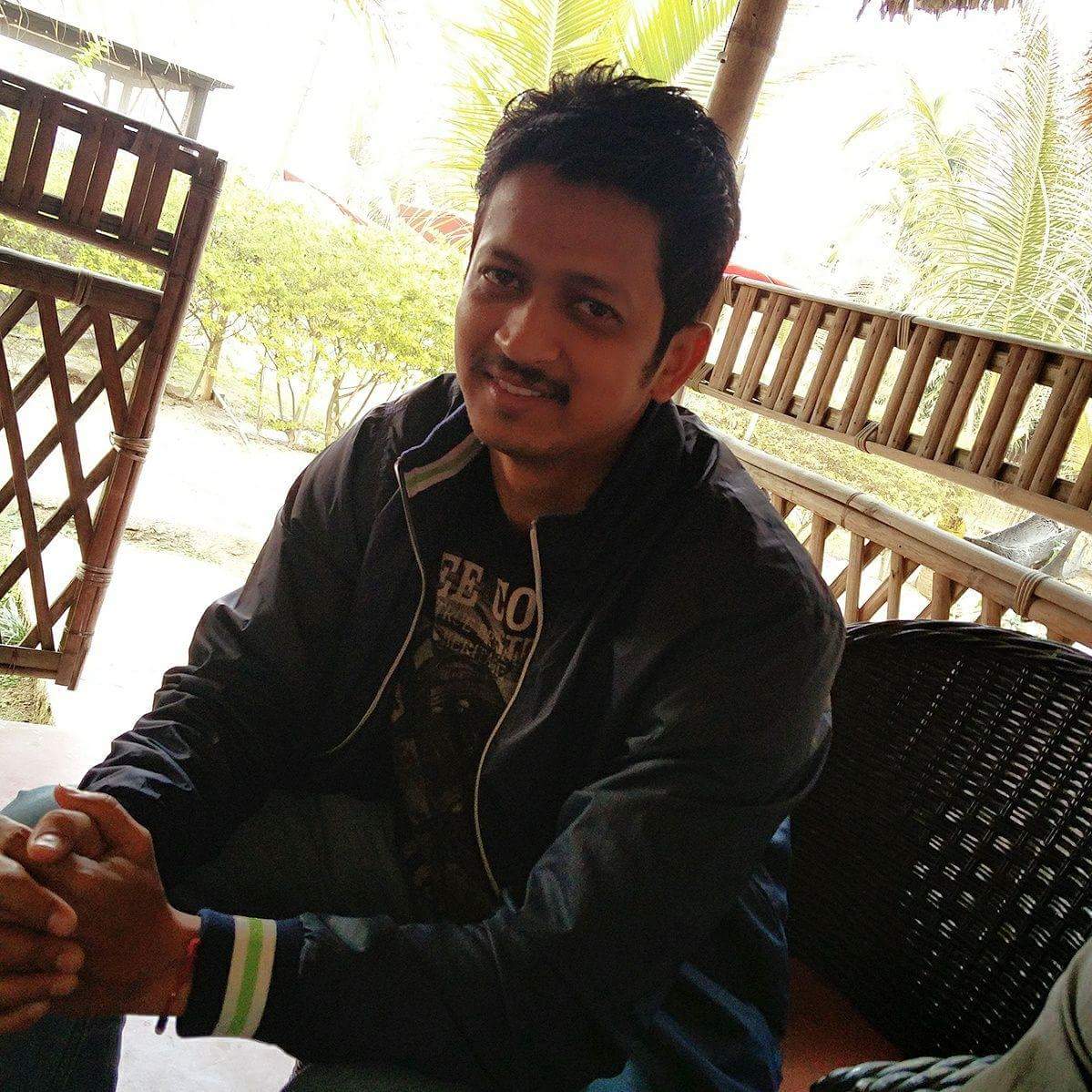 Master of Physiotherapy, Bachelor in Physiotherapy
Physiotherapist, Guwahati
Hi lybrate-user thanks for giving me the opportunity to answer your question. Slip disc treatment depends on some factors like if there is lateral bending of trunk or not. Is spine is straight or it's not straight once we palpate the spine from back side. Once we see few important factors like this treatment will be focused on our assessment .if there is lateral bending of spine treatment will be towards straightening of spine. Slip disc problem is curable witjhout surgery. Just we need to reduce the disc into original position. For more details get an audio, text or video consultation. Regards.
1
person found this helpful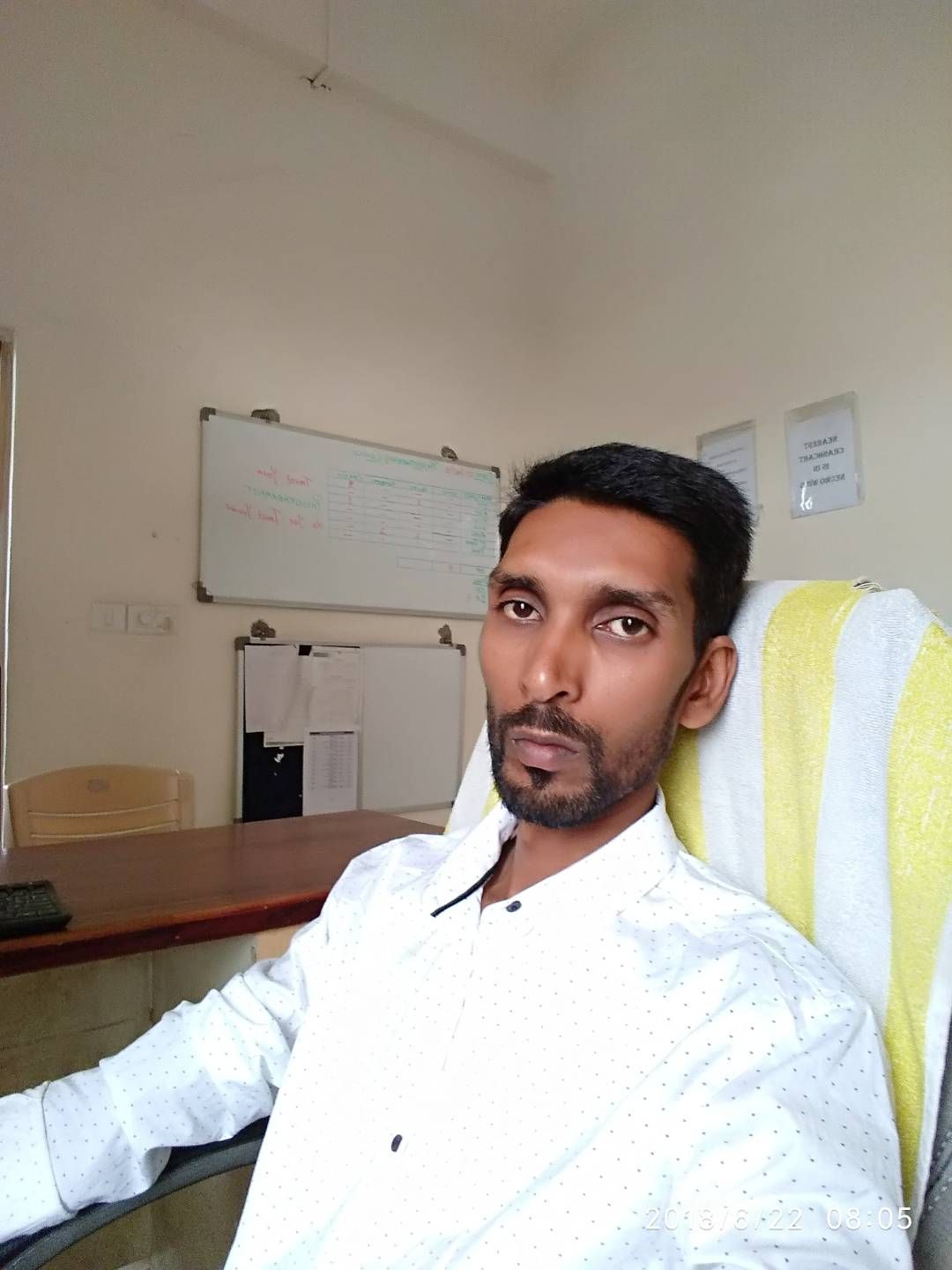 D.P.T
Physiotherapist, Hyderabad
Hi Imran, nerve compression can be fixed easily just take IFT for a week and with the help of back strengthening excercises it can be solved. most important thing is as mentionrd reduce your weight to avoid seriius back and knee problems.
View All Feed