About
Our goal is to offer our patients, and all our community the most affordable, trustworthy and professional service to ensure your best health.
...more
Our goal is to offer our patients, and all our community the most affordable, trustworthy and professional service to ensure your best health.
More about Stretch Point Physiotherapy Clinic
Stretch Point Physiotherapy Clinic is known for housing experienced Neurologists. Dr. Sunil Pillai, a well-reputed Neurologist, practices in Thane. Visit this medical health centre for Neurologists recommended by 103 patients.
Timings
MON-SAT
10:00 AM - 01:00 PM
06:00 PM - 10:00 PM
Location
#11, Jupiter Society, Deepak Hospital Lane, Mira Bhayandar. Landmark: Opposite Tanwar Hospital, Thane

Get Directions
Doctor in Stretch Point Physiotherapy Clinic
10:00 AM - 01:00 PM
06:00 PM - 10:00 PM
Services
Submit Feedback
Submit a review for Stretch Point Physiotherapy Clinic
Your feedback matters!
Write a Review
Feed
Nothing posted by this doctor yet. Here are some posts by similar doctors.

MBBS Bachelor of Medicine and Bachelor of Surgery, MD - General Medicine, DM - Neurology
Epilepsy is a neurological disease which is characterised by recurring epileptic seizures. These seizures can be brief or can persist for prolonged periods. Vigorous episodes which last long can result in physical injuries such as broken bones. Mention that 6th February is International epilepsy day.
Causes of Epilepsy
The cause of this condition isn't very evident; however, most medical practitioners attribute epileptic seizures to brain injury, tumours, infections in the brain or birth defects. Some doctors believe that epilepsy is caused due to genetic mutations and is an outcome of abnormal activity of cells in the brain. Other causes for this condition can be alcohol or narcotics withdrawal and electrolyte problems.
Symptoms
Repeated seizures
Impaired memory
Bouts of fainting
Short spans of blackout
Sudden bouts of blinking and chewing
Inappropriate repetitive movements
Types of Seizures
A seizure, also known as fit, is usually a brief episode characterised by uncontrollable jerking movement and loss of awareness due to abnormal neuronal activity in your brain. A collective occurrence of these seizures causes epilepsy.

There are three types of seizures an epileptic person usually encounters.
Idiopathic: This kind of seizure has no apparent cause
Cryptogenic: The doctors believe that there is a cause for the seizure but cannot detect it
Symptomatic: These seizures occur due to a reason.
Treatments
Medication: Medication is the most common treatment in case of epilepsy. Drugs taken on a regular basis can stop the seizure partially. But in very severe cases, they seem to have no effect at all.
Surgery: For symptomatic seizures which are caused due to abnormal brain function, surgery can be a way to get rid of seizures. In some minor cases, nerve stimulation in the brain and special diets can be prescribed to control the epileptic seizures.
Five facts about epilepsy you need to know:
Epilepsy is not psychosis or madness and can be treated easily
Popular celebraties with epilepsy include Aristotle, Alfred Nobel, Alexander the great, Sir Isaacs Newton, Martin Luther and Julius Caesar etc.
Woman with epilepsy can have a normal pregnancy
Newer medicines for epilepsy are effective and very safe
Surgery can cure epilepsy in some patients.

MD, Fellowship in Intergrative Medicine, MBBS
Integrated Medicine Specialist, Kochi
Change diet and lifestyle find the triggers of migraine and fix them do not eat outside food no dairy, products eat mostly plant based diet want o get rid of migraine through diet and lifestyle changes and no medicines naturally take a consult get educated and never medicated for an autoimmune and lifestyle disease.
1
person found this helpful
This is a normal consequence of head injury. Nothing to do except continue antiepileptic drugs, good food n exercise. Scan repeat after 6-9 months.
1
person found this helpful
It might me you are having sinus problem if you are facing this problem with sneezing also. For further details you can contact me online.
Sleep apnea is a disorder that affects nighttime breathing and is caused by either a malfunction in the brain that temporarily stops sending signals to the muscles that control breathing, or by an obstruction in the airway.
Causes of Sleep Apnea-
It occurs when muscles in the back of your throat relax, tonsillitis, adenoids, obesity, middle-aged, heart disease, stroke, sedative medicines, large neck circumference, large tongue etc.
Symptoms of Sleep Apnea-
Feeling of excessively sleepy during a day
Lack concentration and low memory status
Short temperament
Irritability
Hyperactive children
Impotency in males
Frequent waking up for urination in night
Tiresome feeling in morning
Homeopathic Treatment of Sleep Apnea-
Homeopathy is one of the most popular holistic systems of medicine. The selection of remedy is based upon the theory of individualization and symptoms similarity by using holistic approach. This is the only way through which a state of complete health can be regained by removing all the sign and symptoms from which the patient is suffering.
The aim of homeopathy is not only to treat sleep apnoea but to address its underlying cause and individual susceptibility. As far as therapeutic medication is concerned, several well-proved medicines are available for sleep apnoea treatment that can be selected on the basis of cause, sensation and modalities of the complaints. For individualized remedy selection and treatment, the patient should consult a qualified homeopathic doctor in person. Some of the most common homeopathic medicines for Sleep Apnea are-
Arsenicum Album: Arsenicum album is often prescribed for individuals who have breathing difficulties at night and is considered for people with a fearful, tense and agitated response to illness.
Lachesis: Lachesis is a remedy prescribed for conditions that worsen at night. This medicine is designed for people who are typically fearful and anxious, but also prone to jealousy and excessive talking.
Sulphur: By reputation, sulphur is a commonly prescribed homeopathic remedy, especially for nighttime congestion and sweating. Homeopathic sulphur combats a wheezy cough and congested head, both of which are suffered in sleep apnea.
Spongia Tosta: This remedy for croup may help congestive sleep apnea sufferers as it treats respiratory symptoms that worsen when lying down.
Before taking these medications, it is important to visit the doctor who will take a detailed case history of your problem and prescribe the right dosage and combination of medication.

1
person found this helpful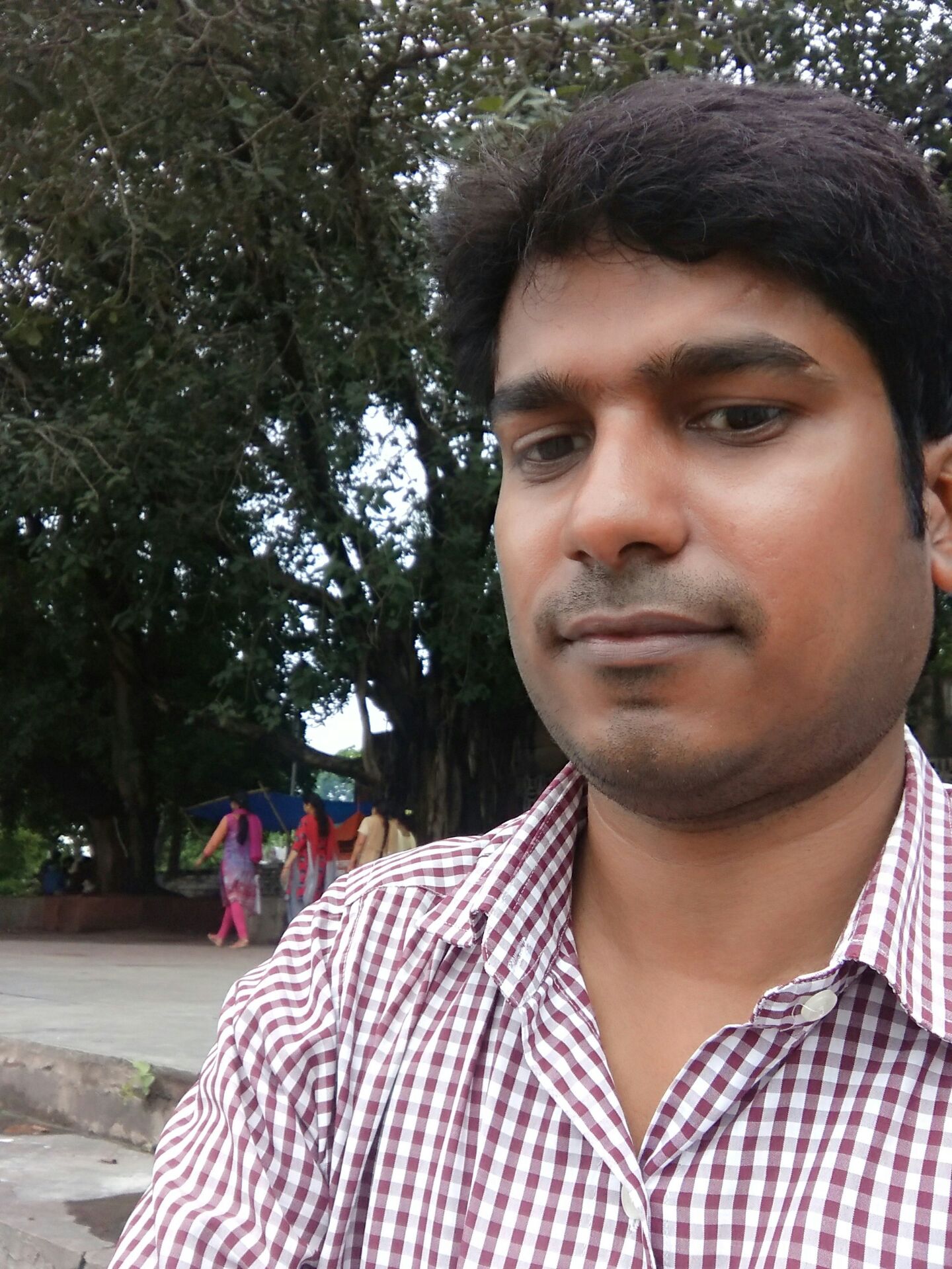 Rajendra Institute of Medical Sciences, Ranchi, Rims, ranchi, AIIMS
Migraine is a severe form of headache wherein, the excruciating pain is accompanied by an extreme sensitivity to sound and light; you also experience nausea. The headaches usually affect either side of the head and are throbbing in nature. Hot flashes, numbness of limbs and blind spots in the eye; these are often considered as warnings. In certain cases, migraines can cause blackouts that can range from a few seconds to a few minutes.
Migraine occurs in four stages:
Pro-drome (symptom indicative of an onset of an illness)
Aura (visual auras including blurred vision)
Headache
Post-drome (the residual effects of migraine characterized by fatigue and lethargy)
But the occurrence of these stages varies across individuals. The causes of migraines aren't specifically understood. It may be due to the interaction of the brain stem with the trigeminal nerve, which is an important pain pathway of the brain. Imbalances in hormonal levels or in the levels of neurotransmitters such as serotonin may also prove to be a causal factor.
Symptoms
Migraine may be triggered due to stress, physical exertion, and excess intake of alcohol or food additives such as MSG (Monosodium Glutamate). Changes in the environment and sleeping patterns may also be probable culprits.
Migraine can be easily distinguished from regular headaches, given the fact that migraines last longer and are rather severe in nature with pain felt in one part of the head. Most people experience the 'Aura'stage where they have visual flashes right before headache. Nausea, eye pain or sensitivity to light and sound are other factors helpful in distinguishing migraine from other headaches.
Symptoms can occur a while before headache, immediately before headache, during headache and after headache. Although not all migraines are the same.
Typical symptoms include:
Moderate to severe pain, usually confined to one side of the head during an attack, but can occur on either side of the head
The pain is usually a severe, throbbing, pulsing pain
Increasing pain during physical activity
Inability to perform regular activities due to pain
Feeling sick and physically being sick
Increased sensitivity to light and sound, relieved by lying quietly in a darkened room
Some people experience other symptoms such as sweating, temperature changes, tummy ache and diarrhea.
Complications in migraine may include:
Chronic migraine which last up to 15 days or more
Status Migrainosus where the attacks last for over 3 days
Migrainous infarction where the aura lasts longer than it should, cutting blood supply to the brain.
2
people found this helpful

Bachelor of Ayurveda, Medicine and Surgery (BAMS), Certificate Course in Sex Therapy and Counselling, Yog Ayurved Padvika
Tab shirshul (my self preparation) cure more than 1000 patients 3 meal 2 snacks compulsory avoid sugar for 1 month contact me privately avoid pain killers and antacid.
What is Parkinson's disease?
Parkinson's disease is a progressive and degenerative disorder of the Central Nervous System that mostly affects older people. It is a chronic disease and the symptoms develop over a period of time. The characteristic symptoms of Parkinson's are rigidity, shaking, bradykinesia (slowness in movement) and shuffled gait. Anxiety and depression also seem to be common in advanced stages of Parkinson's disease. In addition to the motor symptoms, the cognitive function of the brain is also compromised.
Degeneration of the nerve cells in the substantia nigra of the brain results in the reduction in production of dopamine which is a neurotransmitter in the brain. Neurotransmitters relay impulses from one nerve to the other. This is what is mainly responsible for the motor symptoms in Parkinson's. Although, Parkinson's is not a curable disease, it can be controlled and the progress of the disease can be kept in check with certain medications.
What causes Parkinson's disease?
The cause of Parkinson's is mostly idiopathic, i.e. the cause is unknown and is not specific. However, there have been cases which show that it can be attributed to factors such as genetic and environmental factors.
What are the symptoms of Parkinson's?
The symptoms of Parkinson's can be classified as Motor symptoms and Non-motor symptoms:
Motor Symptoms
Bradykinesia: Slow movement
Tremor of limbs
Rigidity or stiffness of trunk and limbs
Impaired balance and difficulty in coordination or postural instability
Non-motor Symptoms
Anxiety and fear
Loss of energy and fatigue
Excessive salivation
Weight gain or weight loss
Cognitive problems such as difficulty in remembering, confusion, dementia
Parkinson's disease is not curable, but when detected early, medicines are prescribed to give symptomatic relief. Dopamine substitutes are prescribed to the patient to relieve the motor symptoms.
2
people found this helpful
Headache is the discomfort or pain beneath the scalp, forehead, or behind the eyes, or arising from the head or upper neck of the body. There are several distinct types of headache. A primary headache is caused by pain or a disorder that originates from the head itself. For example, a migraine or tension headache. A secondary headache originates outside the head, such as a headache related to nausea from the flu, or as a side-effect of hormonal fluctuations in the body. Other types of headache include cranial neuralgias, facial pain, and other headaches.
One needs to know the symptoms of Migraine in order to identify between Migraine and other headaches. A unique aspect of Migraine headaches is that such headaches usually occur on one side of the head. Other kinds of headaches mostly occur on both the sides. The other major difference between Migraine and other types of headaches is the presence of associated symptoms in Migraine. In Migraine, the sufferer is likely to have a moderate to severe throbbing pain. One may suffer from:
Nausea

Pain behind either one eye or one ear

Pain in the temples of head

Experiencing spots or flashes of light

Sensitivity to sound, sound or both

Temporary vision loss
More About Migraine
Doctors divide Migraine headaches in two categories: Migraine with Aura and Migraine without Aura.

The feeling that a person develops before experiencing migraines is known as Aura. The feeling may prevail anywhere between 10 minutes to 30 minutes before the attack.

Such feelings may include:
Other Headaches
If not Migraine headache, one may have Sinus headache, Cluster Headache, Thunderclap headache or a Chiari defect. If a person is suffering from Cluster headache, he / she may have a very painful headache which is confined to on one side of the head. Such pains come in clusters and hence the name.
Homeopathy for Migraine and Headache
Modern medicine does not always seem to have a fitting answer for Migraine or any other type of headache. However, Homeopathy can help a lot. For Migraine treatment as well as for treatment of other types of headaches, Homeopathic medicines can be good idea.
Homeopathic Doctors see through the history of Migraine and Headache of the patient, the lifestyle, and other general aspects of life. This helps them make a perfect homeopathic medical course for the patient to treat their constant Migraine or headaches.
Consulting a general Homeopathic Doctor with good experience will help patients to get rid of their Migraine and Headache from its root.
2
people found this helpful
View All Feed
Near By Clinics