About
By combining excellent care with a state-of-the-art facility we strive to provide you with quality health care. We thank you for your interest in our services and the trust you have place...
...more
By combining excellent care with a state-of-the-art facility we strive to provide you with quality health care. We thank you for your interest in our services and the trust you have placed in us.
More about Jupiter Hospital
Jupiter Hospital is known for housing experienced Gynaecologists. Dr. Neelima Shilotri, a well-reputed Gynaecologist, practices in Thane. Visit this medical health centre for Gynaecologists recommended by 43 patients.
Timings
Location
Cadbury Junction,Service Road, Thane West. Landmark: Eastern Express Highway, Thane
Thane West
Thane,
Maharashtra
-
400061

Get Directions
Doctor in Jupiter Hospital

MD - Obstetrics & Gynaecology, MBBS
Gynaecologist
Services
Submit Feedback
Submit a review for Jupiter Hospital
Your feedback matters!
Write a Review
Feed
Nothing posted by this doctor yet. Here are some posts by similar doctors.
Shared yesterday • Featured Tip

MBBS, DNB - Internal Medicine
Internal Medicine Specialist, Mumbai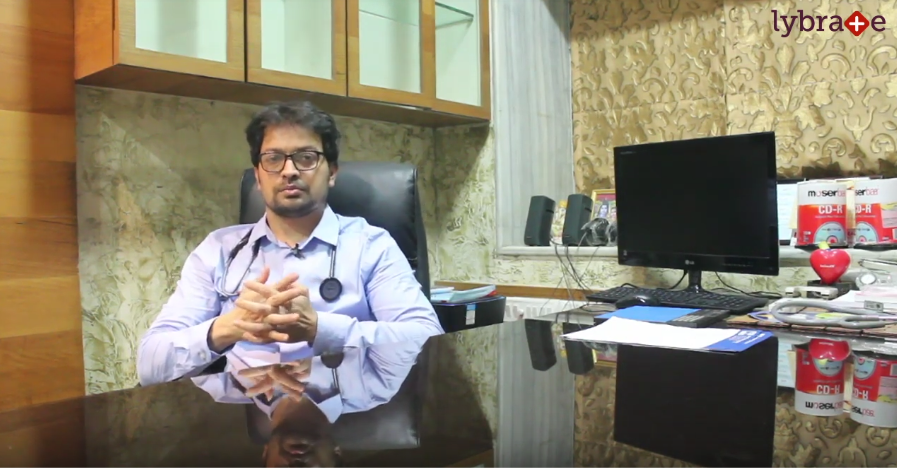 Metabolic Syndrome is basically a combination of obesity, hypertension, diabetes and dyslipidemia. The syndrome is thought to be caused by an underlying disorder of energy utilization and storage. The cause of the syndrome is an area of ongoing medical research.
468
people found this helpful
Shared yesterday • Featured Tip
MBBS Bachelor of Medicine and Bachelor of Surgery
General Physician, Faridabad
After exceeding all expectations in 2017, the Indian Women's Cricket Team is making India proud once again with their extraordinary and remarkable performance in ICC Women's World T20, 2018-19.
As everyone knows, the Indian Women's Cricket Team reached the finals in England in 2017 but missed the chance of lifting the trophy by a whisker. Everyone in the team from Punam Raut, Smriti Mandhana, Veda Krishnamurthy, Deepti Sharma, Harmanpreet Kaur, to skipper Mithali Raj, etc. played a crucial part in India's journey to the 2017 Women's CWC final.
In the ongoing ICC Women's Cricket World Cup 2018, Indian players are performing phenomenally with their skills in batting, bowling and fielding. Harmanpreet Kaur, India's captain, is the only cricketer to have scored a T20 century in the ongoing series. Poonam Yadav, one of the best spinners in the Indian team, took 8 wickets for India in this series until now. Also, RP Yadav is performing astoundingly and has taken 7 wickets for India so far. India is also one of the top rankers for highest team runs in the ICC Women's Cricket World Cup 2018.
These players work hard to be fit and perform well in the matches.
How Do Indian Women Cricketers Keep Themselves Fit?
The Indian Women's Cricket Team members train hard. Their ability with direct throws and agility has increased remarkably over the years. Apart from net sessions, they undergo various exercises and training that help build stamina, power and agility. Some of them are listed below:
Strength Training
Cricket is a sport that requires building strength, flexibility and stamina. Bowling, Sprinting, or hitting may look effortless, but they require a lot of stamina building and strength building workouts. Weight training and compound training like burpees, lunges, squats, pull-ups, push-ups, etc. help to build stability, enhance flexibility, better posture, and strength.
Endurance Training:
Endurance Training like HIIT, sprinting, functional training, circuit training, cycling, biking, jump squats, jogging, etc. helps to increase energy levels, prevent injuries, and improve performance.
Core Training
Core exercises help maintain consistent performance and delivery. It ensures the overall balance of the body and helps in fast recovery from injuries. Some of the Core trainings are planks, crunches, Russian twists, leg raises, sit-ups, alternate superman, trunk rotation, hanging leg raises, etc.
Flexibility Training
Flexibility plays an important role in cricket. Flexibility helps in fielding, lessen the chances of injuries, remove stiffness and tension in the muscles.
Diet Plans
Their Diet Plan includes:
5-8 meals a day.

More lean protein.

Vegetable and Fruit based Carbohydrates.

Balanced amount of fat.

Enough water to keep the body hydrated.
High-calorie sweets, processed foods, fried foods, and red meats are avoided.
Most Common Injuries Sports Persons Suffer From
These high-intensity training regimens come with their own fair share of sports-related injuries. Some of the Common injuries' women sportsperson may suffer are:
Ankle Sprain

Rotator Cuff Injury

Throwers Elbow

Lower Back Pains

Hamstring Strain

Groin Pulls
How Can Women Cricketers Keep These Injuries at Bay?
To avoid injuries, women cricketers need to take some preventive measures while playing the cricket, like one should always wear a helmet, mouthguard, shoes, protective gear, body padding including leg pads, forearm guards, gloves, etc.
Sports and fitness are very important for women. Not only it keeps them physically healthy but provides mental exercise as well. They can choose a fitness regime to follow based on their own comfort level. And if they participate in some sports, it is important to wear the necessary safety gear.
1
person found this helpful
Shared yesterday • Featured Tip

MBBS, Post Graduate Diploma In Diabetology (PGDD)
Graves' disease, also called as toxic diffuse goiter or exophthalmic goiter is an autoimmune disease that affects the thyroid gland resulting in overproduction of thyroid hormones (hyperthyroidism). Graves' disease is the most prevalent cause of hyperthyroidism.
Causes
The exact cause is unclear.
Enlarged thyroid: Normally, thyroid function is regulated by a hormone released by the pituitary gland. The antibody associated with Graves' disease — Thyrotropin receptor antibody (TRAb) — acts as the regulatory pituitary hormone. The TRAb overrides the normal regulation of the thyroid, causing an overproduction of thyroid hormones (hyperthyroidism). In Graves' disease, the immune system generates antibodies that trigger the TSH receptor, tricking the thyroid into making too many hormones, which speeds up the metabolism.
Risk factors
Family history: It is a known risk factor.
Gender: Women are much more likely to develop Graves' disease than men.
Age: Graves' disease usually develops in people younger than 40.
Other autoimmune disorders: People with other disorders of the immune system, such as type 1 diabetes or rheumatoid arthritis, have an increased risk.
Emotional or physical stress: Stress may act as a trigger for the onset of Graves' disease.
Pregnancy: Pregnancy or recent childbirth may increase the risk of the disorder that is genetically susceptible.
Smoking: Cigarette smoking increases the risk of Graves' disease and also Graves' ophthalmopathy.
Signs and Symptoms
Diffuse palpable goiter with audible bruit (70%)
Tremors (40%)
Exophthalmos (protuberance of one or both eyes, periorbital edema [25%])
Fatigue (70%) and weight loss (60%) with increased appetite in young people and poor appetite in the elderly
Heat intolerance (55%)
Tremulousness (55%)
Palpitations (50%), Heart failure
Enlarged thyroid gland and increased sweating
Weight loss (without a change in diet)
Changes in menstrual cycle
Erectile dysfunction and reduced libido
Anxiety and irritability
Graves' dermopathy with thick red skin on the shins (rare)
Diagnosis
Two signs are truly diagnostic of Graves's disease (i.e., not seen in other hyperthyroid conditions):

Exophthalmos
Nonpitting edema

A large goiter will be visible to the naked eye; however, a small one may be detectable only on physical examination.
Abnormally high levels of T3 and T4 and a very low level of TSH are good indications of Graves' disease.
Computed tomography and ultrasound can also be used for detection of Graves' disease.
Complications
Pregnancy issues include miscarriage, preterm birth, fetal thyroid dysfunction, poor fetal growth, maternal heart failure, and preeclampsia.
Heart disorders include heart rhythm disorders, changes in the structure and function of the heart muscles, and congestive heart failure.
Thyroid storm/accelerated hyperthyroidism or thyrotoxic crisis is a rare but life-threatening complication of Graves' disease.
Untreated hyperthyroidism also can lead to weak, brittle bones and osteoporosis.
Treatment
The primary treatment goals are to inhibit the overproduction of thyroid hormones and lessen the severity of symptoms.
Radioiodine therapy: Iodine-131, synthetic thyroid hormone
Medications: Beta blockers and antithyroid medications such as methimazole
1
person found this helpful
Shared yesterday • Featured Tip

M.Sc - Clinical Nutrition, B.Sc - Home Science, Certified Diabetes Educator
Dietitian/Nutritionist, Faridabad
Our body tends to face a lot of different harmful elements when we are working throughout the day. Our body gets stressed, comes in contact with harmful substances and also our diet can get hampered due to a busy schedule. That is why it is so important to keep our body fresh and clear of all these harmful materials.
One such way of getting rid of these harmful elements is detoxification. So in this article, we will be talking about different ways to detoxify our body and why we should start detoxifying our system immediately.
How Can Exercising Promote Detoxification?
When we involve ourselves in increasing movement and physical activities, our body gets stimulated. The increased physical exercises help to flush out the lungs and it promotes the movement in our gut in a much better manner. Our skin glands also open up and help to release the harmful toxins via perspiration.
Other than that, the blood circulation in our system is improved and it also promotes the secretion of lymph which allows the different organs especially the lymph nodes and liver to get rid of different unnecessary body fluids. When you are engaged in physical activities, you need to rehydrate yourself with water and an increased volume of water in our body clears the kidneys. This keeps the kidneys in a much better condition.
Digestion is also affected in a positive way when we exercise. The digestive system experiences less constipation, improved bowel movements and better excretion of harmful wastes is possible.
Yoga is a form of exercise which is very much helpful in promoting blood flow and increase the system's bowel movement. Yoga also helps all the body parts and muscles to engage in extensive work which helps them to perspire and you will feel fresh. As a result, stress due to increased toxin count is also kept under control.
So, as you can see that exercise and detoxification of the body are closely related to each other. But not everyone and every day we get the opportunity to commit ourselves in extensive exercise especially when we have different responsibilities on our shoulders, right? However, there are other ways in which you can detoxify your body and maintain a healthy lifestyle easily.
Dietary Elements Which Detoxify The Body:
Apart from exercising regularly, you can also bring some important changes to your diet to detoxify the body. There are several foods and other edibles which can easily promote detoxification. So here are some of those food elements which can help you in this case.
FRESH CRANBERRY JUICE:
Drinking cranberry juice can help your body in various ways. Berries contain a significant amount of antioxidants and other important detoxifying ingredients which will help you to detoxify the body. Cranberry contains important minerals like vitamin C and manganese. Cranberry juice also helps to prevent different infections in the urinary tract and combats stress hormones effectively. Drinking a full glass of Cranberry juice every morning will surely improve your lifestyle. Generally, two 16-oz. glasses of full-strength of this juice can be easily consumed. But you can also choose to drink a single glass every day.
Apple or Apple Juice:
You must be aware that apples not only taste good but they also contain vitamins, fibre and minerals. Phytochemicals and pectin are also important components of an apple. These help to flush out different additives and harmful toxic chemicals in our body especially the blood. The juice contained in Apple also helps in digestion by stimulating bowel movement and keeping it hydrated. You can eat the apple raw or also turn it into a juice. Both ways of consuming apples can help you detoxify your body. You can keep one thing mind while buying apples that organic apples are much richer in antioxidants.
Lemon or Lemon Juice:
Lemons are one of the best sources of antioxidants and positive elements which helps the body to get a detoxifying boost all over the body. All kind of citrus food is a brilliant source of detoxification. Lemons can easily help to cleanse the organs and the blood from harmful toxins. Since Lemons contain Vitamin C, they can also help your digestive system to get rid of gas. One of the best ways to consume lemon is to mix it with warm water and drink it every morning.
Very Healthy Reasons To Start Juicing:
Juicing is one of the best ways in which you can detoxify your body. So here are the different reasons because of which you will need to start juicing as soon as possible on a regular basis.
When you regularly start juicing, it will help your body to absorb important and essential nutrients. Many people suffer from weak digestive or metabolic system which does not allow them to absorb good minerals. But juicing helps to 'predigest' the food. This will make your metabolism much stronger.
If you don't like consuming raw fruits, juicing will help your body to enjoy the minerals. Other than that, you will be easily able to drink it anytime and anywhere you want. Just have a sip and help your body detoxify all the harmful elements present in it.
Juicing helps to expose your body to essential minerals of different fruits and vegetables. You can also easily choose them based on your likings and taste preferences. Thus, it is much easier and more satisfying to consume.
Any kind of fruit or vegetable juice helps to boost your energy significantly. Fruits help to inject different minerals like sugar, carbohydrates and other vitamins which increase the energy levels of the body. It also helps the body to stay hydrated, thus you feel more fresh and energetic.
Your metabolism also receives a boost when you consume a juice every day. An improved metabolism supplies more energy and seamless blood supply to the organs. As a result, you feel rejuvenated and have the ability to engage in different physical activities.
Juice contains important ingredients like phytochemicals and antioxidants which helps the metabolism to improve. Due to an effective and brilliant metabolism, you will be less prone to diseases and serious medical issues which can be caused by foreign items. Other problems like different cardiovascular problems can also be prevented.
Free radicals can pose a serious threat to the body system. Juices help to fight these free radicals which can different ageing effects also. Almost every fruit or vegetable juice helps to reduce the number of free radicals.
So, as you can see that juicing can help your body to remain fit and fine throughout the year. It is very much recommended that you choose at least one kind of fruit or vegetable which you can drink as a juice regularly. Apart from exercising on a regular basis, consuming different juices is always a good choice.
1
person found this helpful
Asked for male, 24 years old from Sangrur
Vaginal yeast infection, also called candidiasis, is a common problem of. Homeopathy is a safe and effective medicine which gently guides the body back to. Lotrimin cream has been the only thing that works in this case.
Asked for male, 24 years old from Sangrur
Vaginal yeast infection, also called candidiasis, is a common problem. Homeopathy is a safe and effective medicine which gently guides the body back. Lotrimin cream has been the only thing that works in this case.
View All Feed
Near By Clinics