About
Our medical care facility offers treatments from the best doctors in the field of Homeopath.Our mission is to blend state-of-the-art medical technology & research with a dedication to pat...
...more
Our medical care facility offers treatments from the best doctors in the field of Homeopath.Our mission is to blend state-of-the-art medical technology & research with a dedication to patient welfare & healing to provide you with the best possible health care.
More about HomeoCare & FamilyCure Clinic
HomeoCare & FamilyCure Clinic is known for housing experienced Homeopaths. Dr. Bhanu Priya Rai, a well-reputed Homeopath, practices in Thane (W) Mumbai. Visit this medical health centre for Homeopaths recommended by 86 patients.
Timings
Location
Shop No. 1, Ground Floor, Osho Anand ,Opp. Railway Qtrs, B-Cabin, Shivaji Nagar,
Thane (W) Mumbai,
Maharashtra
-
400602

Get Directions
Photos (5)





Doctor in HomeoCare & FamilyCure Clinic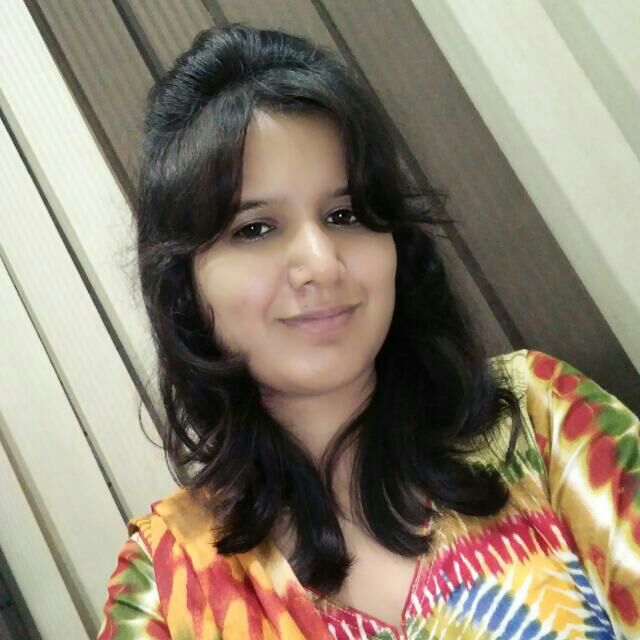 BHMS, B.Sc. Zoology, CGO
Homeopath
Get ₹125 cashback on this appointment (No Booking Fee)
Services
Submit Feedback
Submit a review for HomeoCare & FamilyCure Clinic
Your feedback matters!
Write a Review
Patient Review Highlights
"Professional"
1 review
"Well-reasoned"
7 reviews
"Helped me impr..."
1 review
"Practical"
1 review
"Thorough"
4 reviews
"knowledgeable"
12 reviews
"Caring"
4 reviews
"Very helpful"
16 reviews
"Inspiring"
1 review
Reviews
Amit Rai
Jul 15, 2018
Very helpful & effective treatment.
Nimesh Parmar
May 17, 2018
Mind blowing experience ---- Have been to dr initially but didn't follow up well but since last month very regular, relieved. Counselling can pay her anything,she is just best, when you are done yO don't know., pains and I was on bed but due to her I am better. She is pure soul, just no words to thank her, you are the best, Highly recommended You can visit her blindly for any health issues. Any problems top to bottom, Personally in family and friends, she has been treating all gynaecological issues, infertility, skin problems., cosmetic treatments, awesome with weight management for reducing as well as increasing, arthritis, knee and bone problems, menopausal problem, heart ailments, diabetes, BP. Many.. Holistic approach, best counselor I have met
Verified
Sep 23, 2018
Very nice and knowledgeable Dr. I had shoulder ache she given only single dose of medicine and I get rid from pain immediately. Now I am free from frozen shoulder within 1 weak. thanks Dr.
Varsha Patil
May 10, 2018
Very well treatment provided. very professional yet very caring friendly and positive . I have got completely better of my skin related problem.
Nitin Majalkar
May 17, 2018
Doctor and Clinic is very good. They took care of the patient properly. Provides medicine with clear description.
Ranjeet Bhande
Jul 15, 2018
The best treatment at nominal chages. Without going multiple times to the clinic.
Verified
May 7, 2018
Kind and positive doctor......very helptul treatment dobe by Dr. Bhanu priya.c
Verified
May 3, 2018
Very sincere and positive Dr I have ever seen.
Feed
Shared 4 weeks ago • Featured Tip
Eczema is an autoimmune disorder wherein the skin overreacts to certain triggers in or outside the body resulting in inflammation and lesions. Eczema is also known as atopic dermatitis. The skin becomes dry, patchy and rough, and it tends to form itchy and red blisters. Eczema is usually caused due to inflammation; in most cases, allergy triggers eczema. It has been observed that quite often, patients who suffer from eczema have a family history of allergy. In some cases, patients having other allergies, may also develop eczema. Apart from this, low immunity triggers this disease.

Symptoms
Red patches over skin
Dry rough skin with blisters
Intense itching on skin, with occasional bleeding
Formation of a thick leather-like layer over the affected areas of the skin
Discharge of an oozing watery and sticky liquid from the affected area, in case of wet eczema (In case of dry eczema, there is no watery discharge; the skin stays rough and dry.)
Treating eczema with homeopathy
Treating eczema might be possible by taking several medications. But treating doesn't mean curing. People who suffer from eczema know how irritating the disorder is. So they want a cure for eczema, which is possible with homeopathic medicines. Homeopathy is known for curing eczema, from the root. Basically, homeopathy helps to improve the immune system, as low immunity is responsible for causing allergies. When immunity is built, and low immunity quits from overreacting to several reactions, eczema is cured.

Here are five homeopathic medicines suitable for treating eczema:
Graphites: Graphites is one of the finest homeopathic medicines for treating wet eczema, when there is thick, oozing watery and sticky discharge. In most cases, the patient with this type of eczema suffers from constipation and obesity. He or she might be sensitive towards cold. Their usual skin becomes hard and cold, but the affected area remains dry and rough. The remedy is prescribed mostly to women with menstrual disorders.
Mezereum: This is the suitable for patients with eczema, which tends to form a leathery crust on the head. The patient might feel intense itching especially at night.
Hepar sulphur: This is suitable for eczema with formation of pus. The patient is usually too sensitive to cold. Intense itching, sneezing and sensitivity towards cold are the symptoms, which indicate the need for this medicine.
Dulcamara: This is one of the finest homeopathic medicines for eczema, which aggravates in damp or cold weather. Thick formation of yellowish crust and intense itching are the symptoms, which clearly indicate the need for this remedy.
Sulphur: This one is suitable for eczema with burning sensation along with intense itching. Symptoms usually worsen in summer and the skin feels rough and dry.
1867
people found this helpful
Shared 2 months ago • Featured Tip
One of the biggest worries that can be caused by a seemingly harmless thing is that caused by falling of hair or hair loss as it immediately throws up a stark image of a bald pate, which no one wants to have. The very thought of hairfall tends to lower your confidence about your looks. It may even make you a target of jokes. A commonly heard joke in our part of the world is that if one is losing hair, it is an indication that he is becoming rich. In reality, the opposite is more likely to be true. A person with falling hair ends up losing or spending a fortune trying to stop the hair from falling and preserving one's crowning glory. Moreover, there is no dearth of enterprising people out to fleece such patients who are already hassled.
Causes of Hairfall or Baldness
The causes of excessive hairfall can vary from person to person as there are various possible reasons for this phenomenon.
Deficiency in one's diet where one does not get adequate levels of the required minerals and vitamins can be one prominent cause. Micronutrients like Zinc, Selenium and Iron are important for the normal growth of hair and any deficiency in these can cause hairfall.
The absence of good health or the presence of some or the other illness can also cause the hairfall to increase.
In males, the most common cause is the androgenic baldness or the male pattern baldness. This variety of baldness is present only in males and tends to run in families. It occurs due to the presence of excess of testosterone, which results in increased hair growth all over the body but the hair on the head falls out.
Fungal infections of the scalp can also cause baldness in patches. Other localised infections of the scalp can also cause hairfall.
Role of Homeopathy in Curing Hairfall
Homeopathy is very effective in treating hair fall or baldness or alopecia. As mentioned earlier, when we say baldness, we do not mean the male pattern baldness or the androgenic baldness. In such cases, we can only reduce the hairfall. But in other cases, the homeopathic medicines for hair fall not only treat the symptoms i.e. the hairfall but also cure the systemic problems that are the root cause of the hairfall. In case the bald spots are happening due to fungal infections, the homeopathic medicines eradicate the fungus completely and the hair grow back on their own completely naturally.
Homeopathic Medicines For Hair Fall or Baldness or Alopecia
Homeopathic medicines like Acid Flour, Phosphorus, Lycopodium, Thuja and Silicea have been very effective in treating hair loss. It is very important to study the patient in great detail and find the exact cause of the problem and treat the root cause. Sometimes, there may be some hidden stress in the mind of the patient which may have caused this hairfall and it also needs to be treated accordingly if we want a permanent cure to the problem. Given below are the 5 best Homeopathic medicines for hair fall or baldness-
Acid Flour – best homeopathic medicine for baldness in spots
Thuja – best remedy for hair fall with dandruff
Lycopodium – best medicine for hair fall after delivery
Silicea – best treatment for baldness with constipation
Phosphorus- best medicine for hair falling out in handfuls
These medicines are very effective in treating hair fall or baldness. The only thing is that the symptoms of the patient should be matched carefully with the right homeopathic medicine. In a lot of cases, some different medicine might be required based on the symptoms of the patient. In case you have a concern or query you can always consult an expert & get answers to your questions!
3186
people found this helpful
Shared 2 months ago • Featured Tip
Behavioural disorders are a type of psychological disorder in which abnormal patterns of behaviour are observed in an individual for a long period of time, at least for 6 months. Behavioural disorders are very problematic and parents usually take their children for mental health assessments due to the problematic behaviour in external settings. These problems can also occur in adults. When the behavioural problem is not treated in childhood at the appropriate time, then these can cause hindrance in the other aspects of an individual's life such as the career, and maintenance of the interpersonal relationship.

Types of behavioural problems
There can be various types of behavioural issues that can be commonly seen in children as well as in adults and these are mentioned below.

Anxiety disorders- these types of problems can be characterised by the irrational and persistent fear, tension, anxiety and other disturbances in the behavioural pattern of an individual. These can be further classified into the generalised anxiety disorder, panic disorders and phobias.
Disruptive behavioural disorders- also called as impulse control disorders, these are characterised by the inability of an individual to control one's emotional state and behavioural patterns due to which they cause harm to themselves or others. The behaviours may involve the destruction of other's property, disobeying the societal norms and rules and regulation imposed by authorities and laws, show aggressive behavioural patterns and violating other's rights.
Dissociative disorders- these can be characterised by the interrupted connections in the consciousness of an individual where they become dissociated with their memory and identity. They forget who they are and where do they belong to and behave like someone who does not know himself or herself.
Emotional disorders- it involves various abnormal behavioural patterns such as behaving abruptly in normal circumstances by showing inappropriate emotions and actions, difficulty in learning, maintaining interpersonal relationships and other social relations, persistent feeling of unhappiness, fear and anxiety.
Pervasive developmental disorder- these occur during the development of the child and continue to affect the different aspects of a child's life. Disorders such as autism and attention deficit hyperactivity disorder are few examples.
Symptoms of behavioural problems
There are mainly two types of symptoms:
Emotional and physical

Emotional symptoms involve becoming nervous or anxious very easily, unable to handle stress, blaming others, aggressive behaviour, disregard for rules and laws, showing temper tantrums, etc.

Physical symptoms involve various types of things that can be observed such as fever, headache, substance abuse problems can lead to the appearance of various physical signs and symptoms such as bloodshot eyes, shakiness, burnt fingertips etc.

Causes of behavioural problems
There can be biological and environmental causes for behavioural problems in an individual. Biological causes involve health issues such as any disease or chronic ailment, improper diet, damage to the brain or hereditary problems. On the other hand, environmental issues involve any stress in the family such as divorce or death of a family member, neglectful parents or authoritarian parents, poor discipline and disinterest in education etc. In case you have a concern or query you can always consult an expert & get answers to your questions!
2
people found this helpful
Shared 4 months ago • Featured Tip
Diabetes is basically a disorder of the metabolism causing excessive thirst and the production of large amounts of urine. To further elaborate one need to understand the role of insulin in the body. While eating, the body turns food into sugar or glucose. At that time pancreas is supposed to produce the right amount of insulin to move the glucose from our blood into our cells. In diabetics, the pancreas either produces little or no insulin, or the body cells do not respond to the insulin that is produced. Due to this, glucose levels rise in the blood, floods into the urine and passes out of the body, making the body lose its main source of fuel. Diabetes is of many types, but the most common are Type 1 and Type 2.
How to treat Diabetes:
Controlling blood sugar level is the major goal of diabetes treatment, in order to prevent complications of the disease. Treatment may be in Allopathy or Homeopathy, conventional medicine often uses insulin itself in the treatment of diabetes. Since this is kind of replacement, so diabetes becomes a life-long disease. Homeopathy can be used effectively in the treatment. Let's see how diabetes can be worked with Homeopathy.
Diabetes & Homeopathy
In homeopathy, the main focus is on functioning of the pancreas in efficient insulin production. There are specific medicines which are used effectively in the treatment of all the stages of the diseases.
Homeopathic treatment can help improve the general health of a person with diabetes:
If a person with diabetes is in good health, his or her insulin requirements will be steady and the blood glucose well controlled at the same time.
If the general health is poor, it can be very difficult to achieve good control.
Homeopaths resort to different approaches towards diabetes Management of Blood Sugar. First is when the blood sugar level is very high, the priority is to control it and there are homeopathic remedies that could reduce the sugar. The commonly used remedies are Uranium Nitricum, Phosphoric Acid etc. These are classical homeopathic remedies.
Depending on the level of the blood sugar and the requirement of the patient, doses are given with doctor's consultation. It's a holistic approach in medicine. This treats the patient taking into consideration the mental, emotional and physical peculiarities of the person who is affected with this state. In this, it is considered that the disease is a mere deviation in life force and hence all the efforts are to correct this disorder. The treatment will be to bring into balance the various systems involved in diabetes, for example, pancreas, hormones, and your immune system. Treatment will again be different if you have other ailments along with diabetes.
Homeopathy regards health as a state of balancing the equilibrium of the life force. Whatever treatment is taken it's always advisable to be in regular touch with the doctor and keep sharing the health status with the doctor.
3041
people found this helpful
Hi lybrate-user ji, you are suffering from cold every month, so you should take permanent solutions for it homeopathy is the best option so please consult a homeopathic physician, you take arsenic 200, at night for three days.
1
person found this helpful
Shared 6 months ago • Featured Tip
Obesity is a common nutritional disorder that has resulted into stress among people of all age groups. The mushrooming of slimming centers, weight loss pills and diet plans in the recent past are all pointers of how people are disturbed by obesity. The condition results from excess accumulation of fats in the body as a result of excess intake of food.
When you take an excess of 50 calories in a day, you are said to increase weight by 25 kgs within a ten-year period. While scientists largely attribute the cause for the condition to intake of excess food, studies also reveal that genes could play a significant role too. There is no cure for obesity but a method that is slowly gaining popularity for countering obesity successfully is homeopathy.

Homeopathic Medicines:
For many years now, homeopathy has been used as a mode of treatment for obesity across many countries in the world. The mode of treatment usually is constitutional and needs a detailed case history of the patient and evaluation so that the best remedy can be selected.
Calcarea carbonica is a homeopathic medicine that is administered when a patient has excess fat on their abdomen area. The constitutional symptoms are profuse perspirations on the head, low tolerance for cold air and strange cravings like desire to eat chalk.
Natrum mur is used for patients with excess of weight in their thighs and buttocks. Excessive heat and intolerance towards sun are the constitutional symptoms for this homeopathic medicine.
Lycopodium is used similar to the natrum Mur. However, here the constitutional symptoms vary in that they are used on patients suffering from gastric troubles. Patients have a liking for hot food and sweet stuff. These are just a few examples.
Other methods for weight loss:
Homeopathic medicines work by stimulating the metabolic rate of the body to burn fat much faster and as such should be used with exercise and a controlled balanced diet comprising of proteins, vitamins, carbohydrates and minerals. When these three are combined, the results are much faster and the degree of weight loss will be much higher.

To win over obesity the key thing is to take adequate amounts of food as diet which is the greatest cause of obesity. Taking homeopathic medicines will help increase your body's metabolic rate and coupled with exercise and controlled diet, you will be on a recovery from obesity. If you wish to discuss about any specific problem, you can consult a homeopath.
5
people found this helpful
View All Feed
Near By Clinics