Personal Statement
I believe in health care that is based on a personal commitment to meet patient needs with compassion and care.
...more
I believe in health care that is based on a personal commitment to meet patient needs with compassion and care.
More about Dr. Suresh Kumar Yalakala
Dr. Suresh Kumar Yalakala is a renowned General Physician in Etcherla, Srikakulam. He has been a practicing General Physician for 9 years. He has done MD - General Medicine . You can meet Dr. Suresh Kumar Yalakala personally at lifenline clinic in Etcherla, Srikakulam. Don't wait in a queue, book an instant appointment online with Dr. Suresh Kumar Yalakala on Lybrate.com.

Lybrate.com has a nexus of the most experienced General Physicians in India. You will find General Physicians with more than 28 years of experience on Lybrate.com. Find the best General Physicians online in Srikakulam. View the profile of medical specialists and their reviews from other patients to make an informed decision.
Info
Education
MD - General Medicine - kasturba medical college,manipal - 2010
Languages spoken
English
Hindi
Location
Book Clinic Appointment with Dr. Suresh Kumar Yalakala
Consult Online
Text Consult
Send multiple messages/attachments. Get first response within 6 hours.
7 days validity
•
₹300 online
Consult Now
Services
Submit Feedback
Submit a review for Dr. Suresh Kumar Yalakala
Your feedback matters!
Write a Review
Feed
Nothing posted by this doctor yet. Here are some posts by similar doctors.
Avoid chicken especially those chicken injected with hormones. While consuming these chicken the hormones will cause polycystic ovaries. Drink plenty of water. Include leafy vegetables and fruits in diet in every day. Do exercises/ walk for minimum 45 mins daily. Reduce the weight. Avoid bakery items and soft drinks. Do daily some breathing exercises or yoga to keep the mind calm or stress free. Homoeopathic medicine like sepia, natrum mur, cal phos, apis, thuja, etc are very good to cure cysts in ovaries completely if taken for a period of 1 to 3 months.
1
person found this helpful
If you ejaculating regularly sperm will be fresh and in white color. But you ejaculating irregular sperm colour will change to dark or brown.
1
person found this helpful

Diploma In Gastroenterology, Diploma In Dermatology, BHMS
If you use condoms perfectly every single time you have sex, they're 98% effective at preventing pregnancy. But people aren't perfect, so in real life condoms are about 85% effective — that means about 15 out of 100 people who use condoms as their only birth control method will get pregnant each year.
1
person found this helpful

PGD In Ultraasonography, Non Invasive Cardiology Course, MD - Medicine, MBBS
General Physician, Narnaul
"The best way to fight body odor is through prevention." Two things to keep in mind. 1. The sweat doesn't stink, it's bacteria that cause foot odor The so common cheesy, ammonia-like, or malt-vinegary smell is caused by bacteria feeding on (waste material in) sweat and dead skin cells. When the bacteria eat, the sweat decomposes and during the accompanying chemical process isovaleric acid (and propionic acid) are released. Those organic acids cause the foul odor. Yup, sweat itself is odorless, but bacteria thrive because of it. Which explains the link between sweating and foot odor. The sweatier your feet, the more bacterial growth, the more chance on developing nasty foot odor. There are different types of bacteria causing the unpleasant scent: Brevibacteria. They feed on your feet's dead skin. In the process they produce a sulfuric aroma that makes your feet stink like cheese. The typical scent of stinky cheeses like Port Salut, Munster, and Limburger is also caused by brevibacteria. Staphylococcus epidermidis bacteria break down leucine present in the sweat on your feet, thus creating isovaleric acid, a main source of foot odor. Bacillus subtilis is another bacteria type responsible for the characteristic pungency. (PubMed) The worst cases of foot odor (about 15% of the people suffer from these) are caused by Kyetococcus sedentarius bacteria. Besides organic acids they produce volatile sulfur compounds which makes feet stink like rotten eggs. Deterministic as this chemical jargon may sound, you can avoid getting stinky feet (or cure them if it's already too late). The other cause to keep in mind, 2. Bacteria thrive in dark, damp environments Such as the insides of sweaty shoes. Or nylon socks. Because of these two main causes we can conclude that effective prevention involves steps that reduce; The amount your feet sweat The amount of bacteria living on your feet Benjamin Franklin, the archetypal American overachiever said it best; 'An ounce of prevention is worth a pound of cure.' So let's nip those foot odor causing bacteria in the bud. Here we go, science-backed tips to prevent foot odor. 1. Wash your feet like like Jesus washed his disciple's feet Seriously, it all starts with cleaning your feet, toes and toe webs really well. Don't just rinse them off under the shower. Wash them religiously. In other words, frequently and thoroughly. At least once a day, with appropriate soap. Deodorant soaps don't cut it. To control bacteria you have to go beyond the way Medieval queens thought of personal hygiene, masking their putrid body odor with perfumes and bouquets. Here's what works: Wash your feet with a surgical-grade antibacterial soap such as Hibiscrub or Betadine® Skin Cleanser. These bactericidal soaps kill those stinky bacteria dead. Use 'em, they are a gift from the Almighty in your quest for fresh feet. Other brands are; Hibiclens® or Phisoderm® (or their generic equivalents). Get them at your pharmacy or online. A quick and dirty trick for hasty blokes and gals You in hurry? Overslept, need to run to get the bus and don't have the time to thoroughly wash your feet? Use hand sanitizer for a quick cleansing. It fights off the naturally present bacteria which are part of our human flora. Don't make a habit out of this, it's an emergency fix. Make sure to dry those toes well before you hastily put on your Allstars or Jimmy Choo heels. 2. Scrub like a surgeon Exfoliating your feet helps because the bacteria that produce foot odor not only feed on sweat but dead skin cells as well (and on naturally present skin oils). Eccrine bromodosis is caused by bacterial breaking down dead skin cells. Take their food away and they can not emit that cheesy stench. It's like not feeding your gassy little brother onions anymore. Pumice stones are great for scrubbing. Or use foot scrubs or acid-based exfoliation creams to slough away dead skin cells. Check your foot soles for thick hardened layers of dead skin (hyperkeratosis). Use a foot file to remove it. When damp, hard skin such as corns and calluses can become soggy which is the perfect environment for bacteria. Make sure to scrub not only your foot soles but between your toes too where dead skin is common. 3. Keep calm and dry your feet well This is crucial because bacteria thrive in moist conditions. In our busy modern day lives, drying our feet well is often not part of the routine. We're always in a hurry. A quick shower, some rubbing with a towel and putting on clothes while already eating breakfast does often not allow for thorough foot drying. Make time to do this. No moist equals much less bacteria. Don't forget to dry your toe webs. If necessary use a hair dryer. (for instance when Athletes foot does not allow towel drying) 4. Ban bacteria from your feet 4 simple tricks: Keep toe nails short. Clip and brush them regularly. Get rid of that hair on your feet. You're not a Yeti, are you? Especially hair on the toes adds to the stink. Simply because the bacteria have a larger surface area to thrive. Also benzoyl peroxide gel, sold as acne treatment gel, is effective in minimizing bacterial growth on your feet. Be cautious with this stuff, it can discolor and bleach dark garments. Wipe or dab your feet, toes and webs with rubbing alcohol or dip cotton wool in surgical spirit a couple times daily may be helpful too. 5. Soak your feet like beans Well actually you don't have to soak them as long as you soak beans. Especially if you pick the most potent soak you can suffice with 10 or 20 minutes at a time. I'm putting it like this because, black tea foot soak, for instance, does not work very well. If you need a truly effective preventive measure, get something more powerful. Or prepare to sit all night, ending up with wrinkled white feet. There are as many types of foot soaks as there are grains of sand on the beach (well almost). To help you pick one, here are a few of the most powerful: Black tea, works in mild cases of foot perspiration. Tea contains the astringent tannic acid and for many people daily soaks for about a week can be helpful (it may "stain" your feet a little bit). Epsom salt is another popular home remedy. Listerine is both an astringent and has antimicrobial properties which is why I prefer it over tea soaks. NYC-based podiatrist Johanna Youner recommends apple cider vinegar foot soaks. (half cup to a quart of lukewarm water) It kills bacteria and dries excess sweat "It's a really good, effective and cheap cure," Click here to find out about the 6 best foot soaks for foot odor. 6. A is for Astringent Antiperspirants Way back when Victorian brides carried bouquets* to mask their smell they didn't have much options. Things got fancy in the 1910's, when deodorants and especially antiperspirants were invented. *It's a hoax by the way We suddenly had the means to locally reduce the amount of sweat we excrete. Don't believe me? Go ahead. Try a antiperspirant containing Aluminium chloride. It makes your feet sweat considerably less. No wonder this substance is the #1 recommended foot odor cure by podiatrists and dermatologists (medical name bromodrosis). Apply the antiperspirant at bedtime. If you apply it in the morning and then shower or wash it off it doesn't get the chance to work. Let it do its job while you sleep and your feet are not sweating (so much). Most antiperspirants are astringents which means they tighten the pores. Astringent literally means; causing contraction, usually locally after topical application. (Medical Dictionary) Since sweat is excreted by sweat glands in the pores, minimizing them reduces how much you sweat (the sweat simply can't get out). And thus allows you to prevent foot odor. Aluminum zirconium and aluminum chloride hexahydrate are the active ingredients in commercial products such as Odaban, Drysol, Hydrosol, and Certain Dri. Here's an extensive write up about good antiperspirants for feet. Other sweat-reducing solutions contain the active ingredient zinc. Antibiotic creams such as cleomycin or gentamicin are also helpful in reducing bacteria living on the feet. 7. Powder your feet like a geisha her nose No need to wear your kimono but do this with all your attention. Like you're attending a Japanese tea ceremony. Two reasons: 1. By powdering slowly and thoroughly you will address your feet, toes and webs. Treating all these parts is essential to successfully reducing sweating and odor. Powder before donning your stockings or socks. 2. You will prevent inhaling a cloud of powder. It's not only unpleasant, talc powder has been linked to cancer. It's likely to be a very small health risk. Still, it's best to avoid prolonged exposure. Types of (medicated) foot powder ingredients: talcum – is an astringent talc baking soda – is alkaline meaning it's antibacterial corn starch- helps absorb sweat tolnaftate – used for treating fungal infections such as jock itch, athlete's foot, itch, and ringworm. Clay foot powder – (e.g. Bentonite clay) clay absorbs moisture. Sometimes used in combination with herbs. Aluminum acetate – Brands such as Domeboro powder or Burrows Solution ZeaSorb® – contains microporous cellulose The most popular foot powder is Gold Bond Maximum Strength Medicated Foot Powder. It absorbs moisture, controls bacteria and odor and offers itch relief as well as soothes irritated skin. Warning: Foot powders containing cornstarch contain nutrients that feed fungal spores, which may cause or worsen infections. 8. These 2 creams are the crème de la crème For all you non-French speaking folks, that means 'best of the best'. No kidding, these two creams truly are amazing. Zinc sulphate cream is what my mom always applied on my little girl paws (If you didn't know already, little girls can have surprisingly smelly feet). But even if you don't have stinky feet, you'll probably want to keep it that way. This cream helps prevent foot odor. Zinc sulphate cream has antibacterial action and there are studies proving it fights foot odor. Sharquie et al. [1] Lavilin foot deodorant cream is a Godsend. Now I can hear you think, "hold on there, you don't fool me, deodorizing creams only mask". True, this stuff does not stop you from sweating but it does stop the sweat, when it's being processed by bacteria, from smelling. I could start a sales pitch like Gordon Gecko rambling on steroids but just take a quick glance at the reviews. Trust me, you will want to get this cream. 9. Footwear, First and Foremost Very often, shoes are a major part of the problem. Bacteria love the enclosed, tight, dark, damp environment your shoes provide. Especially shoes that restrict air flow make bacteria colonies explode. Although these bacteria are a normal part of the human body's flora, the more there are, the bigger the chance on developing a nasty case of malodorous feet. Prevent this by wearing good shoes. Even with good shoes you are not totally safe, but appropriate footwear is a prerequisite. Without good shoes you are, eventually, guaranteed to stink up the place when you take them off. Synthetic shoes are bad m'kay? Avoid them like the Bubonic plague. Closed, tight shoes made of non-absorbent materials, such as plastics, vinyl, patent leather, and rubber will make your feet sweat like a morbidly obese pig in summer. Check the labels when shoe shopping. Get footwear that allows your feet to 'breathe' such as; Shoes with open-mesh sides Sandals Shoes with uppers made of leather, mesh or canvas Shoes with leather soles Additional shoe shopping tips: Wear shoes that fit properly, by closely matching the shape and contours of your feet and toes. Be measured for new shoes and allow plenty of room in the toe box. You should be easily able to wiggle your toes in the shoe. If not, they are too tight. 10. Powder your shoes too Lightly coat the bottom of your footwear with baby powder, baking soda, or another antibacterial, odor-removing powder. Find powder clumps in your shoes or boots at the end of the day? You may have used too much. 11. Soggy socks vs. Soothing socks A lot of socks are made of sweat-retaining materials. When your feet sweat, your socks get wet and stay wet and bacteria love that. Not only thin nylon stockings but also certain synthetic socks and even low percentage cotton socks are worthless in averting bad smells. Wear socks that wick sweat (moisture) away from your skin to the sock's outer layers to prevent foot odor. Various fabric types and brands exist: Coolmax, the original moisture wicking material. Merino wool (brand name SmartWool or Wigwam Durasole socks) Aetrex copper sole socks, a synthetic moisture wicking material with copper fibers woven in. Copper is a science-backed perspiration reducing agent. Thorlo, known for their padded, moisture-reducing socks Teko socks, valued for insulation, moisture absorption, and odor control. Wright socks have double layers that wick moisture and provide insulation from heat and cold. If you are adamant on plain cotton socks make sure to wear at least 80% cotton. Or, experts advice, wear cotton over nylon. Another option is to wear normal, natural fiber socks in combination with liner socks. Here's more on the best socks to prevent foot odor. Additional tips Wash your socks inside out. This way dead skin cells are removed more thoroughly. Change your socks at least once a day, replacing them with a clean pair. Don't wear socks in bed. Let your feet get some air during the night. If you have really cold feet you can make an exception but don't make a habit out of it. Don't walk on your socks outside or on unhygienic floors. Bacteria are picked up this way and when you put your shoes back on, the bacteria population, able to thrive in their damp, dark, warm domain blows up to epic proportions. 12. Skip the sockless trend Rocking loafers without socks has sparked a foot odor outburst mirrored by a spike in foot deodorant and perfumed insoles. The fashionable habit, introduced by Hollywood celebs like Jude Law and Ryan Gosling, is pretty friggin' far from hygienic. Always wear socks with your shoes. Going sockless is a surefire way to summon foot odor (especially when you wear UGGs). Your footwear retains sweat which fuels a potential stench. That's not all, it will ruin your shoes and you are more likely to trigger a fungal infection such as Athlete's foot. Absolutely need to sport those sexy bare ankles? Get Sole Socks, they offer the looks without the downsides. This tip does not only concern men adopting the metrosexual trend, nylons-wearing women too, are better off wearing socks underneath. 13. Barefoot walking Barefoot walking helps air out your feet. The practice also known as 'earthing' simply sets your tootsies free from being locked in shoes (that aside, the feeling of grass between your toes is priceless too don't you think?). Don't overdo it though. Especially in the outdoors you run the risk your feet attract Kyetococcus bacteria (the ones that cause a rotten egg stench). Don't like walking on your bare feet? Perhaps sandals or open-toed shoes are something for you. You still wear soles and benefit from maximum aeration. 14. Solace from smell-absorbing insoles From high-tech ionized insoles with copper or silver elements to more natural wool or wooden shoe inserts, options abound. Cedar wood activated charcoal absorbent wool (biocide) ionized aromatherapy Read more about the best insoles for sweaty feet. 15. Give your shoes a break Upon a hard day's walking and sweating your shoes need time to air out. Let them sit at least 24 hours in bright (sunny), ventilated, dry places. In dark closets or moist basements bacteria will increase. Dry your shoes and boots by using the following techniques, tips, devices: Use shoe-trees to allow your shoes to dry completely before wearing that pair again Use boot or shoe dryers if you sweat a lot or get wet feet for another reason. UV lights, such as the Sterishoe device, are proven effective at killing bacteria and reducing foul odors. Here are more tips on how to dry shoes and boots. 16. Freshen up your shoes Besides, airing out, drying and washing your shoes you can also freshen them up. This will help prevent your shoes from becoming musty. Even if your shoes don't stink yet, put some of the following refreshers in them in between wearing. Cloves, Mother Nature's deodorizer. Put a few in your shoes or pierce the skin of an orange and stick a bunch in there. Sachets filled with cedar chips work wonders. Mesh pouches filled with Zeolite rock powder. Zeolite is a natural volcanic mineral that attracts and traps odors baking soda, a multifunctional odor-removing and bacteria killing shoe freshening agent. Wash your shoes, if possible See label instructions on your athletic shoes. If they're washable, toss them into the washing machine every few weeks. Or wash them by hand, preferably in bleach, detergent, and hot water. 17. Fine-tune your diet / take supplements Do you get the USDA recommended daily allowance (RDA) of zinc? If you don't you may have a zinc deficiency which can cause foot odor. A lack of nutritional zinc is also known to cause bad breath and body odor. If you take a multivitamin, check if zinc is included. Take a zinc supplement or adjust your diet. More info about how zinc links to smelly feet. How to correct your diet Simply put, if you want to adjust your diet to prevent stinky feet, eat more fruits, herbs, complex carbs and leafy greens. Diets high in refined carbs, protein and spicy foods are known to contribute to foot odor. Also alchohol and cigarettes do not work in your favor. More about how your diet may cause foot odor. 18. Subdue stress Chronic (adrenal) stress can cause unbridled sweating. Fight or flight hormones may become out of sync which leads to increased perspiration and subsequent smelly feet. If you're under a lot of stress, practice yoga, meditation, massage therapy or another calming activity. Don't have the time or energy? Apply the other tips. 19. Cure foot conditions Check between your toes and your foot soles red, dry, patchy skin. This may indicate a (low-grade) fungal infection. If you notice such irregularities, get treatment. Athletes foot Toenail fungus Skin maceration Blisters Our feet not only carry us through the day. An archaic German saying refers to feet as your "auxiliary kidneys" (auxiliary means assistive, supplementary). Our kidneys main function is metabolism waste removal and blood filtering. The health benefits of routine inspections Just like your kidneys, your feet (and armpits) excrete acids and toxins. By taking good care of your feet and keeping an eye out for problems you are doing more than just preventing smelly feet, you are taking care of your body as a whole. 20. Wear breathing, moisture-wicking shoes If you're like me, your feet sweat a lot, not only when you're walking but even when sitting still. Quick tip: Are you sitting behind a desk and your feet get damp or wet at the end of the day? Wear scuff or clog slip-ons and take your feet out of them regularly. But if you have to be on your feet all day you can benefit from specialty footwear. Geox makes breathing shoes that make you sweat a lot less. They work really well. Their patented system consists of "a membrane that absorbs sweat from the insole and expels it as water vapor through micro-holes in the outsole". Many hiking boot brands offer models that feature climate control foot beds and moisture wicking liners. 21. Spray your feet Two popular foot sprays are Crystal Natural Foot Deodorant Spray containing 100% natural ingredients and Gewhol's Caring FootDeo Spray. Or use Vitae 100% Confident deodorant spray. It has seaweed extract, essential oils and other all-natural ingredients (it's my personal favorite and even has a 1 year money-back-guarantee). This product is loved by many because it does not contain Aluminum chlorohydrate or zirconium. Note: Aluminum is generally considered safe to use, this is backed by studies and dermatologists, and is the most effective substance in reducing excessive sweating. Wrapping it up Do your feet smell less than swell? Even just a little bit? Start with prevention right now. The sooner you do the footwork, the better. The longer you wait, the more chance the bacteria have to proliferate and infest your feet and shoes. If your efforts in preventing foot odor don't proof successful you may suffer from excessive, hereditary sweating (it runs in the family). In these cases, a prescription antiperspirant or more invasive treatments may be necessary.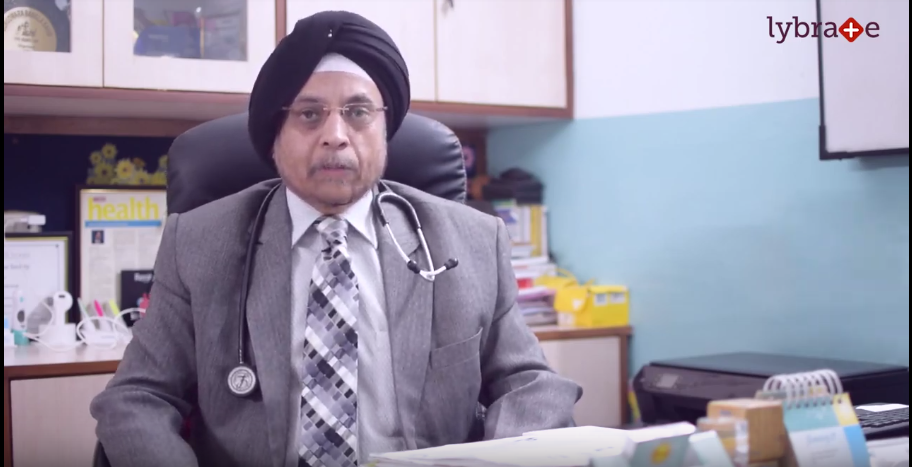 According to most experts, depression and diabetes have been intricately connected in a vicious cycle. While the prolonged and sustaining nature of diabetes directly makes one vulnerable to the bouts of depression, doctors tend to locate traces of depression in the family history of an individual at least diagnose the roots of diabetes.
3432
people found this helpful
Condom not only reduce the chances of pregnancy but also age for STDs ie sexually transmitted diseases. So it is always better to use it unless u r married and having one partner only

MBBS, Diploma in Nutrition and Health Education (DNHE), Diploma in Clinical Cosmetology
Hello, CHEST PAIN in your case may be due to 1.acidity. 2. severe anxiety 3. muscular problem A. You can take Tablet Pantocid 40 mg (if no drug allergy) one tablet before food for 3 days B. Local application of Volini gel 1% twice a day for 2-3 day you should go for BP check along with Base line ECG and review with report I am giving you some health tips to avoid acidity 1.Take small frequent meal kindly take 5-6 small meal in whole day 2.Take 6-8 glass of water in a day 4. Moderate physical activity regularly 5.avoid excessive tea, coffee 6. Do Not postpone Breakfast consult Physician for Further Management
Look for any breast mass. Observe what conditions causing pain like food (before or after, walking etc.
67
people found this helpful
Asparagus powder along with homoepathic treatment will cure premature ejaculation. Homeopathy is actually the great resource to giveenough support removing these problems form the root level. At first it is very important to find out the appropriate symptoms. Then remove that specific reason. Identifying the main reason if one can apply the specific homeopathic remedy he can easily regain the lost vigor.
3
people found this helpful
View All Feed