Personal Statement
I want all my patients to be informed and knowledgeable about their health care, from the diagnosis of their condition to treatment plans and services
...more
I want all my patients to be informed and knowledgeable about their health care, from the diagnosis of their condition to treatment plans and services
More about Dr. Sridhar Gogineni
Dr. Sridhar Gogineni is a renowned and highly reputed dermatologist and dermato surgeon who has had an experience of over 9 years in his hands. You can either get an appointment fixed on call or visit him at his clinic Avance Skin, Hair and Laser Clinic in Kundalahalli, Bangalore, Karnataka. He holds a MBBS degree from Gandhi Medical College, Hyderabad and MD in Dermatology, Venerology and Leprosy. He received his MD, specializing in Dermatology, Venereology and Leprosy from Prathima Institute of Medical Sciences, Karimnagar. In his brief but illustrious career, he has sealed his reputation as one of the most proficient and effective dermatologist who provides extensive and efficient treatment and care to his patients. He is also a well known professional who delivers satisfactory results to his patients in a calm and comfortable environment devoid of panics, chaos or fear of any kind. Dr. Sridhar Gogineni specializes in treating dermatological disorders like acne, allergy and rashes, acne scars and urticaria. Apart from this he also has treated a lot of patients with skin problems like lines, wrinkles and leukoderma. Other than dermatological disorders, he also excels in providing excellent cosmetic procedures. He has procured world class lasers for acne scar reduction, permanent hair reduction, pigmentation reduction and skin rejuvenation. He has not only resolved their skin issues but has also made them more beautiful and appealing to the eyes. He aims at extending the best health care diagnosis, services and treatment methods to his patients in order to develop a healthy doctor-patient relationship.
Info
Education
MD - Dermatology , Venereology & Leprosy - Prathima Institute Of Medical Sciences, Karimnagar - 2014
MBBS - Gandhi Medical College, Hyderabad - 2007
Location
Consult Online
Text Consult
Send multiple messages/attachments. Get first response within 6 hours.
7 days validity
•
₹200 online
Consult Now
Services
Submit Feedback
Submit a review for Dr. Sridhar Gogineni
Your feedback matters!
Write a Review
Patient Review Highlights
"Professional"
1 review
Reviews
Verified
May 29, 2017
The way he treats and educates the patien regarding the problem was nice.
Feed
Shared 1 year ago • Featured Tip
A glowing and clear skin is something that we all aspire to have. Irrespective of age, gender or profession, having a skin free of acne, blackheads, whiteheads and marks is something that is a welcome sight, for your own self as well as others who see you. A lot of people are blessed with impeccably flawless skin but they are many others who may have to go through treatments or medications to make sure that they are able to achieve the look that they desire the most.
As the year's pass, they tend to take a toll on our body as well as our skin. One of the most prominent areas, where the skin starts showing signs of aging is our face. We have many ways with which we can manage to stop this wear and tear and look younger for longer. One of these methods is the use of chemical peels.
How it works:
Chemical peels are basically very light acids which are formulated into a peel with help of other chemicals. It works by dissolving the dead cells of the topmost layer of the skin. This procedure reveals a new layer of skin, which is visibly brighter and younger. After the application of the peel, a neutralizer is applied to cease the action of the peel. Different skin types and skin issues may require varied concentrations of and type of chemical peel and only an expert in the field may be able to decide the exact need.
The Aftercare:
Since the skin may become a bit sensitive after the treatment, it is essential that anyone who undergoes peeling treatment ensures following precautions:
The skin may become sensitive to soap, which is why washing the skin with soap needs to be avoided for 24 hours or as instructed by the specialist.
If there is mild redness of the skin, a cold compress can be used to ease the irritation. However, if the irritation or redness is excessive, it needs to be brought to notice of the doctor.
Bleaching, waxing, facials or other such treatments should be avoided for at least a week or as suggested by the dermatologist.
It is also advisable to avoid heavy makeup for a short period of time after the chemical peel is carried out so that the skin gets enough time to recover itself.
Chemical peeling has several advantages:
It is a safe and effective procedure with minimal complications.
It is inexpensive and totally affordable.
It can be easily combined with other modalities like micro-needling and microdermabrasion.
Many peels can be done as a lunch-time procedure and patient can resume work immediately.
With the advent of the wide variety of peeling agents, a large number of problems can be addressed and peels can be customized according to needs of the patients. With the best medically approved cosmetic practices at your disposal, you may have to look no further for the glowing and radiant skin. If you wish to discuss about any specific problem, you can consult a dermatologist.
2698
people found this helpful
Shared 1 year ago • Featured Tip
Especially common in children, but not entirely impossible in adults, Atopic Dermatitis is a type of eczema, a chronic condition that causes intensive itching and red rashes in and around areas of dry and sensitive skin. Atopic dermatitis has a tendency to flare and then subside periodically and is often accompanied by hay fever or asthma or other allergies. In more serious cases, clear, fluid-filled blisters are also formed.
Symptoms:
Signs and symptoms normally associated with atopic dermatitis may include:
Itching, which may be severe at nocturnal periods of the day
Dry or cracked, scaly skin
Reddish brown patches in almost any area of the body
Swollen and sensitive skin after scratching
Small, raised blisters which may leak when scratched
Causes:
The exact causes of atopic dermatitis are unknown. It can, however, be related to any of the following factors:
Dry and irritable skin
Immune system dysfunction
Gene variations which affect the skin's barrier function
Action of bacteria, such as Staphylococcus aureus, on the sensitive areas of skin
Environmental conditions
Complications:
If you have Atopic Dermatitis, you are likely to be troubled by the following complications:
Chronic, itchy skin
Increased risk of acquiring other skin diseases and viruses, such as the herpes simplex virus
Asthma and hay fever
Eye problems such as blepharitis and conjunctivitis
Allergic contact dermatitis
Irritant hand dermatitis
Behavioral problems such as attention deficit or hyperactivity disorders
Treatment and drugs:
If the problem still persists even after regular moisturising and other self-care steps, you may have to take medications and prescribe to certain drugs such as:
Anti-itching and anti-inflammatory creams
Anti-itching oral drugs
Anti-inflammatory oral or injected drugs
Calcineurin inhibitors that repair the skin
Drugs to fight infection
Wet dressings therapy
Light therapy
Stress treatment therapy
If excessive hair is stopping you from living and enjoying your life, consult a dermatologist who can help you with an effective treatment.
2599
people found this helpful
Shared 1 year ago • Featured Tip
Possibly the most common skin problem in the world, acne is the inflammation of the skin pores when excess oil and dead skin cells clog them. Acne can manifest in many forms such as blackheads and whiteheads, and papules among others. More than the acne, the scars they leave behind tend to cause the most grief as they look quite unsightly. There are multiple modern dermatological treatments which can help you resolve this problem. Some of the treatments that are commonly used are mentioned below –
Chemical Peels: This is one of the most common methods used for the treatment of acne scars. Specially mixed chemical formulations are used to dissolve away the top layer of the skin which contains most of the scars. Once the top layer goes away, the new layer of skin which regenerates doesn't have the scars.

Light Therapies and Laser Treatments: There are many types of laser and light therapies which use a focused light to burn away the top layer of the skin to regenerate it and reduce the scar. Certain specialized lasers use high-intensity pulses to treat raised acne scars specifically.

Dermabrasion and Microdermabrasion: One of the most popular and commonly found treatments, is dermabrasion. This method uses an electrical machine that removes the top layer of skin which is akin to sanding. However, this is a fairly invasive option and will require some time for recovery. A less invasive procedure is microdermabrasion which uses finer instruments for this purpose and tends to have lesser downtime.

Dermal Filler Injections: These injections are used to plump up certain areas of skin which need to be treated. Most of them work on the principle of boosting collagen which is responsible for healing the skin. Once boosted, collagen works to fill gaps and regenerate new skin. However, most of these are temporary and only last for about a year or so.

Incisions Under the Skin: Sub-cision or subcutaneous incision uses a tuned surgical probe to separate the scar tissues of acne from the normal skin. This will result in the skin to rise and thus flatten the dent of the acne scar.

Autologous Fat Transfer: A form of therapy which is becoming popular very quickly, this method uses fat taken from one area of your body and injected into the scar area. This results in raising the depressed areas of the skin and flattening the scars. However, fat is easily absorbed within the body and thus the effect may diminish within some time. You may be needed to redo the procedure over regular periods.

Cryotherapy: The area around the scar is frozen in a targeted manner which results in the scar tissue falling over and exposing newer skin which is smooth and devoid of scarring.

Topical Creams: These are the most commonly available over the counter solutions for acne scars which help reduce their appearance. If you wish to discuss about any specific problem, you can consult a dermatologist and ask a free question.
3063
people found this helpful
Shared 1 year ago • Featured Tip
About 35 million men and 21 million women suffer from excessive hairfall in India. Excessive hair fall can be the result of certain illnesses, hormonal changes, over-use of hair products that contain chemicals or a poor diet. What you may not have considered is that you can also lose a lot of hair by combing it the wrong way.
Here are the 5 major causes of hair fall:
Hormonal Causes: Thyroid problems can cause extensive hair fall. Pregnancy can be another reason for hair loss as your normal hormonal cycles are affected in a big way.
Medical conditions: Alopecia areata is a disease which causes patchy hair loss. The immune system attacks hairs, causing sudden hair loss leaving small bald patches on the scalp. Numerous scalp infections like cellulitis and ring worms cause hair loss, however, this is temporary and hair grows back after the disease is cured.
Hereditary causes: Hair loss may be in your genes. Male/female pattern baldness is the main cause of hair fall in most individuals. Early hair thinning, brittle hair and shortening of hair in a pattern (forehead getting bigger, bald patches developing) are indicators of developing baldness.
Exposure to the elements: Exposure to very dry and dusty weather causes an increase in the rate of hair loss. Therefore, it is imperative to take good care of hair before and after you go out in bad weather.
Other causes: After radiotherapy, your hair may not grow back the same. Hair loss is caused due to many triggers like emotional shock, high fever allergies. Frequent and unmediated use of hair products and coloring agents also leads to hair loss. Poor nutrition and too much consumption of junk food can be other major causes of hair loss.
3307
people found this helpful
Shared 2 years ago • Featured Tip
Vitiligo is a skin disorder where white patches of depigmentation develop on the skin and keep enlarging. This disorder is long term and continuous in nature. The patches appear due to the death of melanocytes within the skin. Melanocytes are skin pigment producing cells, which produce melanin. Vitiligo can affect the skin of several areas, including the eyes, hair and the portion inside the mouth.
Causes:
The causes of this disease are as follows:
Autoimmune disorders in which the immune system of a patient becomes over reactive and the melanocytes are destroyed.
This disease may also occur due to genetic oxidative stress imbalance.
Stressful events may also lead to vitiligo.
Harm or damage to the skin from sunburns or cuts also leads to vitiligo.
Exposure of the skin to several harmful chemicals may be a cause.
Neural disorders are also responsible for vitiligo.
Vitiligo may also happen from viral causes or may be hereditary and passed on from family members.
Symptoms:
Vitiligo has only one major symptom. White, flat spots and patches develop on the surface of the skin. The earliest of these white patches appear on the parts of the body which are exposed to the sun continuously.
It starts off as a simple spot in the beginning and gradually, the spot starts getting pale and finally turns white. The patches have irregular shapes, and in some cases the edges get inflamed and are red in color. Itchiness is experienced in the affected areas. Symmetrical patches signify slow development of vitiligo.
The two major types of vitiligo are:
Non segmental vitiligo, which affects the back of the hand, the arms, knees, elbows, feet, mouth.
Segmental vitiligo, which is more stable than non segmental vitiligo, but spreads faster. It usually affects areas of the skin, which are attached to nerves.
Treatment:
The different methods of treatment for vitiligo are:
Phototherapy with UVB and UVA light: Exposing the affected area of the skin to UVB lamps is a popular cure for vitiligo. This treatment can be performed easily at home. UVA treatment incorporates taking of a drug which makes the skin more sensitive to ultraviolet light and then the skin is exposed to high doses of UVA light.
Skin Camouflage: Cosmetic creams and makeup can be used to camouflage affected areas of the skin. These topical creams are waterproof.
Depigmentation: Depigmentation is used to treat widespread areas affected by vitiligo. The skin color of the unaffected areas is reduced in order to match the affected areas. It is done using topical ointments.
Vitiligo is a skin disease, the major causes of which are still to be discovered. Proper care and treatment should be taken for skin areas affected by vitiligo.
4010
people found this helpful
Asked for female, 25 years old from Patiala
Hello. Masalas and chilli are not found to increase the frequency of pimples. However, most of the masala food also coincidentally has a lot of oil and calorie rich substances like ghee, dalda in it. Excess intake of sugar and oil will definitely increase the pimple problem.
2
people found this helpful
Shared 2 years ago • Featured Tip
There are many commonly occurring fungal infections of the skin like athlete's foot, ringworm, yeast infection and jocks itch. These infections are caused because of warm, moist and humid environment which is ideal for fungal growth. There is no need to worry, as all these conditions are treatable with topical ointments and medicines. Here is all you need to know of common fungal infections of the skin:
Symptoms
1. Athlete's foot: it is diagnosed with skin sample tests. The common symptoms are:
Burning and itching
Redness, blisters, softening or breaking down of skin.
Peeling, cracking and scaling of feet.
2. Jock's itch: jock itch, also called tinea cruris, is a common skin infection that is caused by a type of fungus called tinea. The fungus thrives in warm, moist areas of the body and as a result, infection can affect the genitals, inner thighs, and buttocks. Infections occur more frequently in the summer or in warm, wet climates. Jock itch appears as a red, itchy rash that is often ring-shaped. Symptoms can be described as:
Itching, chafing, or burning in the groin or thigh
A circular, red, raised rash with elevated edges
Redness in the groin or thigh
Flaking, peeling, or cracking skin
3. Ring worm: ring worm is a fungal infection which can occur anywhere on the skin. It is circular in appearance and often cause the surrounding skin to become scaly. Symptoms are common as of most fungal infections. Ring worm can be treated with many over the counter creams.
4. Yeast infection: they occur when yeast on the skin grows more actively and causes a red, scaling, itchy rash on the skin. Yeast infections are not contagious. It is especially common among people who are obese or who have diabetes. People taking antibiotics are also at risk of such. Yeast infection is one fungal infection with most varied symptoms.
Signs of yeast infection in skin folds include:
Rash
Patches that ooze clear fluid
Pimple-like bumps
Itching or burning
Signs of yeast infection in the nail beds include:
Signs of thrush (yeast infection of the mouth) include:
White patches on tongue and inside of the cheeks
Pain
Signs of vaginal yeast infection include:
White or yellow discharge from the vagina
Itching
Redness in the external area of the vagina
Burning
3626
people found this helpful
View All Feed
Near By Doctors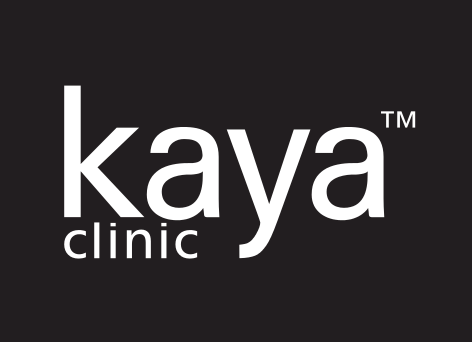 Dermatology Backed Expert Skin & Hair Care Solution
Dermatologist
Kaya Skin Clinic - Himayatnagar,
Book Appointment

MBBS, DDVL
Dermatologist
Sri Balaji Skin Max Skin Clinic,
Book Appointment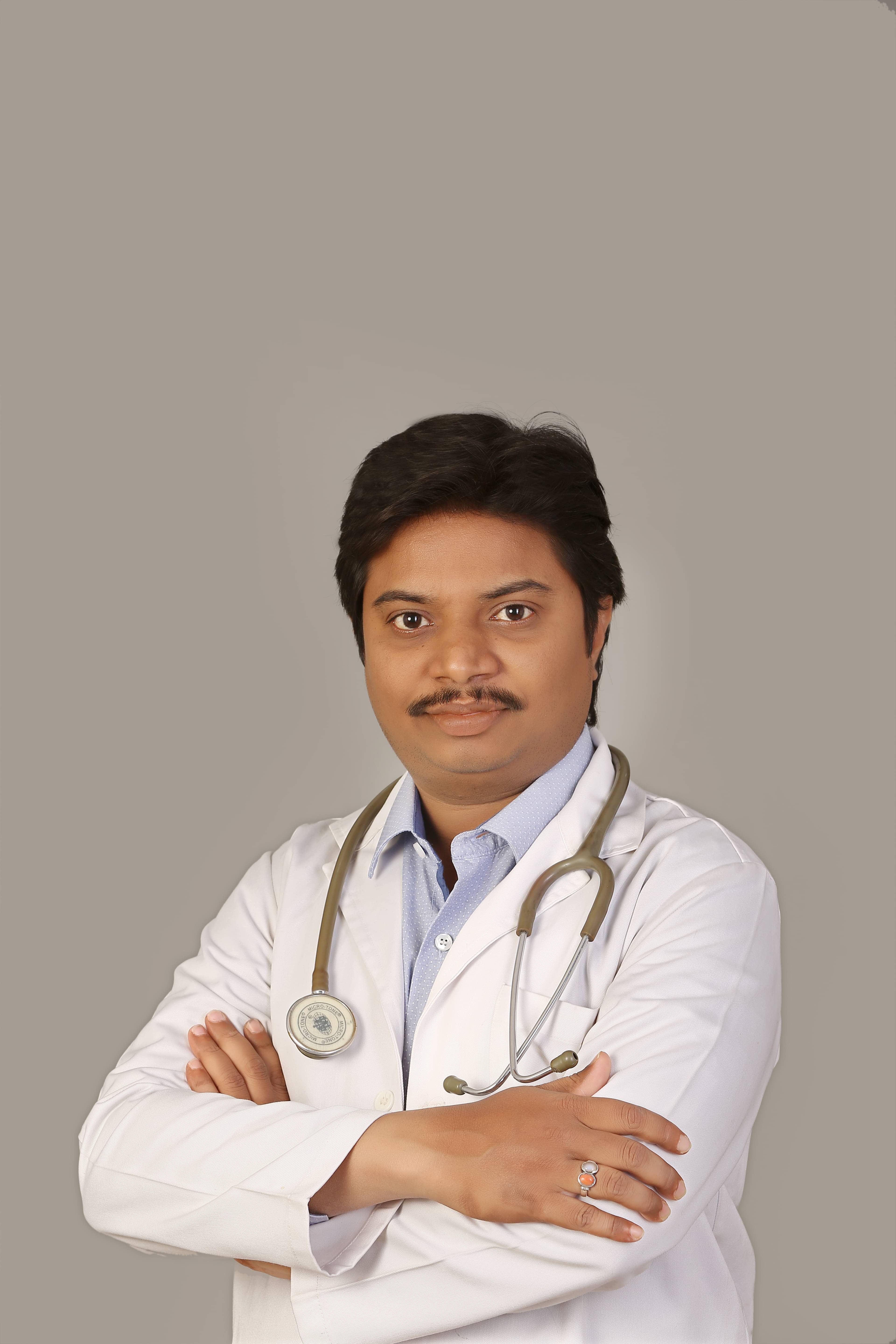 MD - Dermatology, Venereology & Leprosy, M.B.B.S
Dermatologist
Sri Balaji Skin Max Skin Clinic,
Book Appointment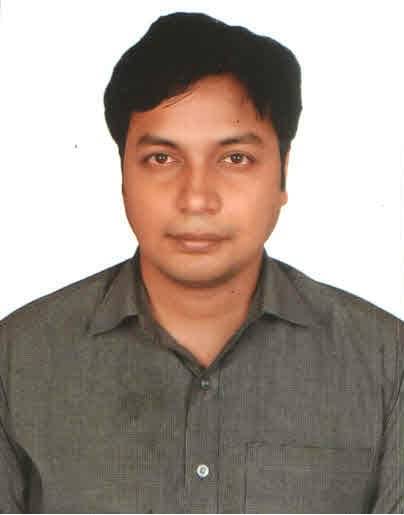 MD - Dermatology, MBBS
Dermatologist
Book Appointment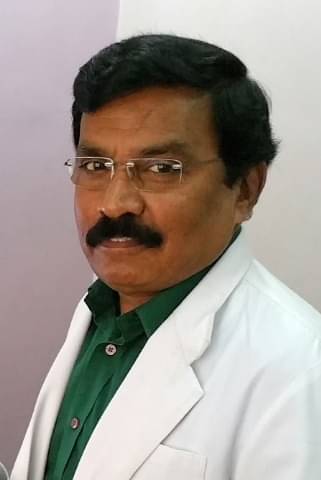 Diploma in Medical Cosmetology, MBBS
Dermatologist
Book Appointment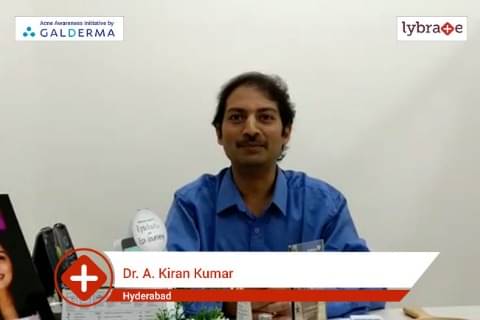 MBBS, Diploma In Dermatology, PGDMC (Post Graduate Dip. In Medical Cosmetology)
Dermatologist
Book Appointment