Personal Statement
Hello and thank you for visiting my Lybrate profile! I want to let you know that here at my office my staff and I will do our best to make you comfortable. I strongly believe in ethics; a...
...more
Hello and thank you for visiting my Lybrate profile! I want to let you know that here at my office my staff and I will do our best to make you comfortable. I strongly believe in ethics; as a health provider being ethical is not just a remembered value, but a strongly observed one.
More about Dr. Sai Vivek Areti
Dr. Sai Vivek Areti is a Consultant Homeopath and a General Practitioner. He has an experience of 2 years in these fields. Dr. Sai Vivek Areti practices alongside his Grandfather Dr. Siva Shankar Kunapareddy (A renowned Homeopathic Physician in the state) at Shanti Homoeo Global Clinics in P&T Colony, Karkhana, Secunderabad. He completed MBBS from Kamineni Institute of Medical Sciences, Narketpally in 2015 and a graduate of MF- Homeopathy at Royal London Hospital for Integrated Medicine, London. Even though he completed his degree from the Mainstream Medicine, he was impressed by the various cases being treated with Homeopathy at his grandfather's clinics and got inclined towards it. Further, he was also impressed by the treatment strategies which produced absolutely no side effects when compared to the Conventional medicine. He is a member of Faculty Of Homeopathy, London. His vision is to ensure that more awareness is created among the masses so that homeopathy can be better utilized by the people.
Info
Education
MBBS - Kamineni Institute of Medical Sciences, Narketpally - 2015
MF- Homeopathy - Royal London Hospital for Integrated Medicine, London - 2016
Languages spoken
English
Hindi
Telugu
Professional Memberships
Faculty Of Homeopathy London
Location
Book Clinic Appointment with Dr. Sai Vivek Areti
Plot No.36, P&T colony, Opp Vikrampuri (Vac's)

,

Secunderabad
Get Directions
Shop No. 3, Hima Shiva Apartments L, Bathkammakunta, Shivam Road, Bagh Ambarpet

,

Hyderabad
Get Directions
Consult Online
Text Consult
Send multiple messages/attachments. Get first response within 6 hours.
7 days validity
•
₹200 online
Consult Now
Phone Consult
Schedule for your preferred date/time
5 minutes call duration
•
₹250 online
Consult Now
Video Consult
Schedule for your preferred date/time
5 minutes call duration
•
₹300 online
Consult Now
Services
Submit Feedback
Submit a review for Dr. Sai Vivek Areti
Your feedback matters!
Write a Review
Patient Review Highlights
"Professional"
1 review
"Sensible"
1 review
"Very helpful"
2 reviews
"knowledgeable"
2 reviews
Reviews
Verified
Oct 22, 2017
Professional and perfect. Explains everything in detail and makes us comfortable.
Feed
Cervical spondylosis is a medical term that indicates the wear and tear of the spinal discs of the neck. With the shrinkage and dehydration of the discs, evident signs of osteoarthritis develop in an individual. Visible bony projections of the edges of the bones also become conspicuous. This condition is extremely common and deteriorates with age. It is estimated that an average of 85 percent of people has crossed the age of 60 is affected by cervical spondylosis. While most patients fail to identify any symptoms, but those who do reports pain, stiffness, uneasiness, numbness etc.
What are the possible causes of cervical Spondylosis?
Dehydrated discs: Discs are the cushions between the vertebrae and the spine. Once a person reaches the age of 40, through natural progression, the spiral discs start shrinking and drying up. This allows more bone-to-bone interaction between the vertebrae.
Herniated discs: Age plays a crucial role and affects the outer covering of the spinal discs. Cracks become visible leading to a condition known as the herniated discs. This condition can press the nerve roots and the spinal cord.
Bone Spurs: Disc degeneration leads to the production of extra bone to support and strengthen the spine. This is a misguided effort that can affect the nerve root and the spinal cord.
Stiff ligaments: Ligaments are tissue cords that connect bones. The ligament can become stiff after attending a certain age. Some of the typical symptoms of this condition include loss of bowel movement, numbness of the hands, feet, arms etc, lack of coordination and difficulty in walking.
What is the homeopathy approach?
Homeopathy takes a holistic approach towards treatment. The remedy selection is based on the individualization theory and the specific symptoms encountered by the patient. The aim of homeopathic treatment is to ensure that cervical spondylosis is eradicated from its root rather than just eliminating the symptoms. Before prescribing a medicine, a homeopathic expert considers various aspects such as the location of pain, basic cause of the current condition, extension and modality of the pain. Some of the important medicine that can treat this condition are mentioned below:
LachnanthesTinctoria: This medicine is prescribed to those who are suffering from a still neck and a dislocated pain. There is a feeling of chilliness in between the shoulders and the pain increases while lying down.
Phosphoric acid: This medicine is prescribed when the pain is boring in nature. The lifting of objects sharply increases the pain and the patient suffers from occasional nerve exhaustion. The condition improves after a nap.
Paris Quadrifolia: This medicine is prescribed when the pain moves downwards. There is a feeling of ache, bruising and stiffness in the arms and the shoulders. In case you have a concern or query you can always consult an expert & get answers to your questions!
3001
people found this helpful
With the increase in pollution levels, stress and more and more people living a sedentary lifestyle, the use of antibiotics has become common place. Today, many people do not even wait to consult a doctor before popping a pill. Antibiotics may relieve your symptoms and make you feel better soon but is this all they do? Recent studies have shown that the long term and frequent use of antibiotics can have a number of negative side-effects on our health.
One of the most common side-effects of antibiotics is lowered immunity. Instead of working with the body's immune system, antibiotics override this system and hence weaken it in the long run. Antibiotics do not differentiate between good bacteria and bad bacteria and remove both from our system. In some cases, antibiotics can even make good bacteria act like bad bacteria. They also disturb the digestive system. Both constipation and diarrhea are common complaints expressed by patients taking antibiotics.
One way to deal with these side-effects is to take even more antibiotic medication that treats the side effects. However, in the long run, these may have side effects of their own. Many times, we do not realize the effect these medications have on our bodies until much later. A better alternative would be to turn towards holistic forms of medication such as homeopathy. Homeopathy is favoured for a number of reasons. It does not look only at the symptoms presented but looks at the patients overall physical, mental and emotional health. The patient's age and gender can also play a role in determining the best remedy for him or her. Thus, though two people may have a similar complaint, they may be prescribed completely different medication. Homeopathic remedies are usually prescribed in low dosages and have negligible side effects. Unlike antibiotics, these medications work to strengthen the immune system and help the body fight against bacteria and viruses on its own.
Homeopathy can also help relieve side effects caused by the consumption of antibiotics. Some of the common homeopathic remedies for this include Nux Vomica, Sulphur, Hepar Sulph, Cortisonum and Acid Nitricum. The ideal remedy depends on the antibiotic that caused the distress and the symptoms being experienced among other things. Hence, it is not advised to self-medicate. Instead, consult a homeopathic doctor who can help prescribe the perfect medication. Along with the right remedy, a doctor will also be able to suggest the right potency and frequency of the medication. In case you have a concern or query you can always consult an expert & get answers to your questions!
3390
people found this helpful
Stomach produces gastric juices (acid and enzymes) for the digestion process. Acid reflux is a medical condition in which there is back flow of gastric juices/ acids from the stomach to esophagus. Too much reflex can cause the stomach acids to burn the esophagus and can result into serious complications. The esophageal sphincter lies at the junction where the stomach and the esophagus join; lower esophageal sphincter plays a most important role in acid reflux condition. This sphincter allows food to enter the stomach and it prevents the reflux of acidic stomach contents back into esophagus, as a result of malfunctioning of lower esophageal sphincter, condition like acid reflux develops.
Triggers of heart burn
Hiatal hernia
Heavy meals
Certain medications
Alcohol
Chocolate
Spicy or fatty food
Carbonated drinks
Exercise just after meal
Lying just after meal
Acid Reflux Symptoms
When it comes to the digestive system, heart burn and acidity are probably two of the most common medical complaints. These conditions may be often be considered synonymous. It is affected by the acid levels in the stomach. Heartburn refers to an irritation in the esophagus by this stomach acid. It is characterized by a burning sensation in the upper abdomen. You may also experience a bloating sensation in the stomach. An antacid can provide relief in cases of acidity but this relief is temporary and superficial. It does not address the root cause of acidity and hence does not reduce the frequency of heartburn attacks.
Homeopathy is a holistic form of medication that can be quite effective in the treatment of heartburn and acidity. This form of treatment does not address only the symptoms present but also looks into the overall physical, mental and emotional health of the person. In doing so, it addresses the root cause of the acidity and treats the problem as a whole. Unlike antacids and other allopathic medications, homeopathy does not follow a one size fits all approach. Though the symptoms may be similar, medication for each case must be customized to suit the patient's overall health. These are known as constitutional remedies.
According to homeopathy, heart burn and acidity is not a problem in itself but is a symptom of a larger problem. It may be indicating an allergy to a certain food, stress or overeating unhealthy food. Though homeopathy has negligible side effects, in case your heartburn is accompanied by vomiting, nausea, extreme pain or dehydration, you must seek advice from a homeopathic doctor and not try to treat yourself. Homeopathic medication can relieve the symptoms of acidity as well as strengthen your digestive system so as to reduce the chances of recurrent acidity attacks. If your acidity is triggered by an allergy, it can also help treat this allergy.
Homeopathic medication is derived from natural sources. These medications are usually mild and do not overtake the body's immune system to treat a condition but support and strengthen it. Some of the common homeopathic remedies used to treat heart burn include Nux Vomica, Arsenicum, Ipecacuanha, and Podophyllum. The best medication for you will depend on the intensity of your symptoms, the food you feel it has been triggered by and any other symptoms you may be experiencing. Along with knowing the right medication, it is also important for it to be consumed in the right dosage and frequency.
In case you have a concern or query you can always consult an expert & get answers to your questions!
3179
people found this helpful
You should get to checked up by a general surgeon. If the bleeding is frequent, then it might be Piles or fissure! Get it checked up.
1
person found this helpful
Allopathy doesn't help cure ringworm. I'll suggest certain homeopathic medicines which will be available in any homeopathic pharmacy. Take 1 dose of Arsenic Album 200c potency - use 3 doses every 6th hourly. This should be followed by Thuja 200c - 6 doses - 1 dose every morning for 6 days. This should be followed by SULPHUR 200 - 1 dose every morning for 3 days.
1
person found this helpful
You don't have to worry about that ma'am. It's a natural process. Lactation starts after giving birth. You don't have a separate process for this.
1
person found this helpful
Cystitis is a painful condition when due to the inflammation of the urinary bladder, an individual is unable to comfortably relieve himself/herself. Such conditions are often painful and cause irritation and frustration among the patients. But it should also be noted that cystitis is not an uncommon infection of the urinary tract and can be treated well. Furthermore, homeopathy tries to use the body's own defence to cure diseases and infections; thus this is a very natural form of treatment, which is used to cure cystitis.
The common symptoms of this disease include the urge to frequently relieve oneself, an increase in the number of times one goes to urinate, painful urination and at times all these are accompanied with vomiting and nausea.
Homeopathy treats the person as a whole. It means that homeopathic treatment focuses on the patient as a person, as well as his pathological condition. The homeopathic remedies for cystitis are selected after a full individualizing examination and case-analysis, which includes the medical history of the patient, physical and mental constitution etc. A miasmatic tendency (predisposition/susceptibility) is also often taken into account for the treatment of chronic conditions. The symptoms listed against each medicine may not be directly related to this disease because in homeopathy general symptoms and constitutional indications are also taken into account for selecting the homeopathic remedies for cystitis.
Cantharis: When the main cause of your cystitis is an inflamed bladder, Cantharis is the best remedy. Such inflammations are often accompanied with burning sensations in the urinary tract apart from a frequent urge to relieve oneself. Cantharis seems to do wonders when it comes to treating any kind of inflammation or infection. As for the burning sensation, it provides immediate relief to this. It might take some time before the cystitis is completely cured with Cantharis, but at least the patient gets some relief, gradually leading to its complete cure. The urinary tract is a very sensitive area of the human body. Any infection or inflammation in the area should be dealt with carefully. Thus, an experienced homeopathic practitioner is the right person to come to your aid. Also, it needs to be seen first whether homeopathy suits you in general or not.

Apis Mellifica: Apis has more than one use when it comes to treating cystitis. First, it is seen that Apis helps in reducing pain and burning effect while urinating in this condition, which might give rise to corroded skin. Second, it is used to treat individuals of all ages. It can be administered in the right dosage to an infant who has problems in passing urine. It can also be given to young boys who have developed cystitis due to kidney infections. Moreover, it can be used to cure cystitis in any individual who is suffering from chronic inflammation of the bladder.
Thus, Cantharis and Apis are the two most effective homeopathic remedies to cure cystitis occurring in an individual.
In case you have a concern or query you can always consult an expert & get answers to your questions!
3180
people found this helpful
Back pain is generally associated with problems related to bones at the back. The bones forming the back is known as vertebrae that form the human spine. The disc between the vertebrae absorbs shocks and allow spine flexibility. With advanced age and increasing wear and tear, the discs tend to become dry and break. The degeneration of the discs can lead to compressing of the nerve originating from the spinal cord. While disc prolapse can affect any part of the spine, the ones that are most vulnerable include lumbar disc and the cervical disc.
Common symptoms of this condition include lower back ache, sciatica etc. The pain from the back can get transported to arms, neck, leg etc. The homeopathic mode of treatment can be extremely beneficial for fixing disc prolapse. Since there are no side effects of homeopathy, this is the perfect choice for many patients.
Some typical symptoms that homeopathy can address:
Some of the typical symptoms that homeopathy can address include the following:
A person suffering from lower back pain that increases while sitting but normalizes while in motion.
The back pain increases while lifting weight.
Stiffness is experienced around the lower back area.
A person finding difficulty in bending the body.
Increased thrust for water resulting in a more than required consumption of water.
Dull pain in the lower back area leading to numbness.
Sharp pain while getting up from a sitting position.
What are the possible causes of this condition?
There is no single reason for disc prolapse. It can occur due to wear and tear of the vertebrae, a nasty accident, aging, water limitation in the disc, weight lifting, prolonged wear and tear of the disc etc. The lumbar is the most vulnerable area that gets affected because of disc prolapse.
Advantages of homeopathic treatment
The biggest advantage is the fact that there are no side effects of this mode of treatment.
Homeopathy can repair the lumbar area from advanced level degradation.
Homeopathy can treat the most stubborn disc prolapse irrespective of the condition.
Chronic back pain can be treated with homeopathy better than any form of medicines.
What are the few important medicines of homeopathy to treat this condition?
Rhus tox is prescribed to those patients who suffer from back ache or disc prolapse but get relief while in motion.
Bryonia is referred to those patients whose pain gets normalized after sitting.
Colocynth and Magnesium Phos are given to those who suffer from bulging of the disc leading to sciatica.
Gnaphalium is referred to those patients who suffer from sciatica along with numbness. If you wish to discuss about any specific problem, you can consult a Homeopath.
3192
people found this helpful
What is Vertigo and what causes it?
Vertigo:
Vertigo is a sensation or feeling of spinning around and losing one's balance even though there is no movement in you or environment.
What causes vertigo?
If the vertigo is caused by problems in the brain or central nervous system it is referred as central vertigo and if the vertigo is caused by problems in inner ear, then it is termed as a peripheral vertigo.
The labyrinth of the inner ear has tiny organs that allow messages to be sent to the brain in response to gravity. By intimating our brains about the movement from the vertical position, we are able to maintain balance or equilibrium. Disturbance to this system therefore produces vertigo that can be created by inflammation among other causes.
The inflammation can be observed in the following conditions -
Labyrinthitis:
This is inflammation of labyrinth and vestibular nerve (the nerve that is responsible for encoding the body's motion and position)
Vestibular neuronitis:
This is due to inflammation of the vestibular nerve.
Meniere's disease:
It is a disorder of the inner ear that is characterized by episodes of vertigo, ringing in the ears (tinnitus), hearing loss, and fullness in the ear. The cause of Meniere's disease is unclear but likely involves both genetic and environmental factors. A number of theories exist for why it occurs including constrictions in blood vessels, viral infections, and autoimmune reactions.
Patients having slight degeneration of the cervical spine and presence of osteophytes also have a tendency to develop Vertigo.
Benign paroxysmal positional vertigo(BPPV):
(BPPV) is the thought to be caused by a disturbance in the otolith particles. Otolith particles are the crystals of calcium carbonate presnt in the inner ear fluid that pull on sensory hair cells during movement and so stimulate the vestibular nerve to send positional information to the brain. In people with BPPV, endolymph fluid continues to move even after normal head movement has stopped.
BPPV vertigo can also be caused by
A head injury
Reduced blood flow in a certain area of the brain
An episode of labyrinthitis
Ear surgery
Prolonged bed rest.
Central vertigo:
Central vertigo occurs by following causes -
When there is disturbance to the part of the brain (brainstem and cerebellum) that deals with interaction between the senses of vision and balance and,
Sensory messages to and from the thalamus.
Migraine headache
Transient ischemic attack (TIA)
Multiple sclerosis: The inability to move the eyes to the midline toward the nose.
Acoustic neuroma: Vertigo causing one sided ringing in the ear and hearing loss.
Symptoms of Vertigo:
Vertigo is normally caused by a change in the position of the head. The following symptoms may be experienced by the people, who are suffering from Vertigo
Spinning
Feeling nauseated
Unbalanced
Pulled to one direction
Ringing in the ears or hearing loss
Abnormal or jerking eye movements (nystagmus)
Headache
Treatment for vertigo:
Treatment for vertigo depends upon the type and severity of the problem. Avoiding consumption of substances that can affect circulation, including caffeine, tobacco, or alcohol, drinking plenty of fluids.
Consumption of lavender and vitamin-D rich food.
Physiotherapy exercises include head and body movements done while sitting on bed (It is better to take guidance of physiotherapists for better and fast relief.)
Medications or treatment can be taken only after doctor's consultation. Homeopathic treatment is fast and the relief will be long lasting. In most of the cases homeopathic medicines cured the disease without surgeries and side effects when conventional medical system suggested surgery.
Common remedies for Vertigo :
1. CONIUM MACULATUM - Conium is an excellent remedy for the treatment of vertigo with difficult gait, trembling, sudden loss of strength while walking. People complain about vertigo when lying down and turning over in bed. Slight noise or conversation of others or even shaking the head slighlty produces vertigo.
2. COCCULUS INDICUS - Vertigo accompanied by nausea during travelling can be very effectively treated with this Homeopathic medicine. Cocculus gives very good results when the Vertigo is accompanied by nausea.
3. BELLADONNA - Severe throbbing of the head associated with vertigo. Patient feels that he is falling to left side or backwards. It is also effective in patients with Cervical Spondylosis.
4. CALCAREA FLUORICA - Best remedy for treatment of Vertigo due to Cervical Spondylosis where bony tissue is involved.
25
people found this helpful
View All Feed
Near By Doctors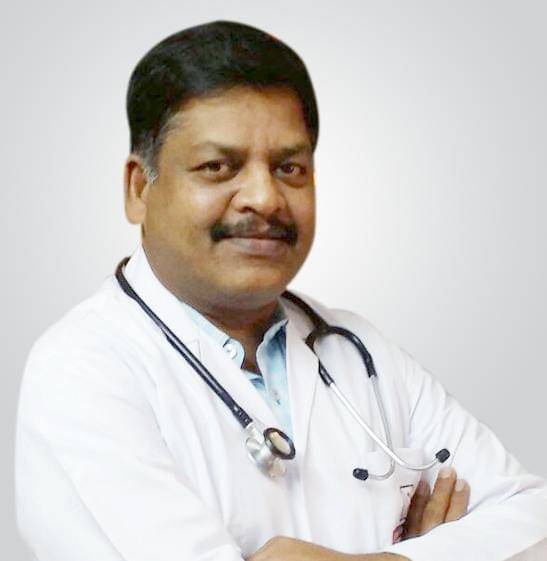 Book Appointment