About
Our goal is to provide a compassionate professional environment to make your experience comfortable. Our staff is friendly, knowledgable and very helpful in addressing your health and fin...
...more
Our goal is to provide a compassionate professional environment to make your experience comfortable. Our staff is friendly, knowledgable and very helpful in addressing your health and financial concerns.
More about Diabetes, Thyroid And Hormone Centre
Diabetes, Thyroid And Hormone Centre is known for housing experienced Endocrinologists. Dr. Sanjay Kumar Rai, a well-reputed Endocrinologist, practices in Ranchi. Visit this medical health centre for Endocrinologists recommended by 62 patients.
Timings
Location
#205 Commerce Towers, Main Road, Landmark : Opposite GEL Church Complex, Ranchi
Main Road
Ranchi,
Jharkhand
-
834001

Get Directions
Photos (2)


Doctor in Diabetes, Thyroid And Hormone Centre

MBBS, DM - Endocrinology
Endocrinologist
Services
Submit Feedback
Submit a review for Diabetes, Thyroid And Hormone Centre
Your feedback matters!
Write a Review
Reviews
Verified
Sep 17, 2017
Overall experience was good.
Feed
Nothing posted by this doctor yet. Here are some posts by similar doctors.
Male infertility is when the male is not able to get a fertile female pregnant. Though not openly admitted, it is an extremely common condition. For a man, it is highly hurting to the ego when it is identified. Given the discrete nature of the topic, it is difficult both for a man to admit that he could possibly be the reason the couple is not able to conceive. If that happens, the next challenge is to get them to undergo treatment.
With times, things are changing and more men are open to getting tested. The changed lifestyles are also contributing to male infertility, and the incidence has risen by a couple of percentages.
Causes: Male infertility is caused by a variety of issues leading to poor sperm quality and/or quantity, ranging from:
Sperm production, which can be reduced in numbers.
The quality of the sperm could be poor, with reduced mobility being extremely common. When this happens, they are not able to travel up the uterus and penetrate the egg.
Erectile dysfunction, where the erection is too soft or short for penetration into the female
Premature ejaculation, where the sperms are released very soon before they can enter the female.
In addition, lifestyle causes are another major cause of male infertility. These include smoking, increased stress levels, alcohol abuse, lack of exercise, poor dietary habits, and increased junk food.
Management: Male infertility is not as easily accepted as female fertility, though it is the cause for the couple's inability to conceive in about 50% of the cases.
Once identified and accepted, treating male infertility is quite easy compared to female infertility. In order of progression, the treatment modes are listed below.
Counseling: In most cases, a sexual counseling session with the couple can help iron out performance anxiety and help build trust and frankness in the relationship. In many couples, this helps in overcoming the problem. Given the discrete nature of the topic, it takes time for a couple to get to know each other. There is also the male performance anxiety which can lead to poor performance. All this needs some time and some external help, which can improve the sexual compatibility and overall relationship.
Hormonal therapy: This is another simple and effective way to manage male infertility. Topical or systemic androgens can help in treating male infertility.
Surgery: In worse cases, where there are blocked sperm tubes, surgery may be required to unblock them.
In vitro fertilization: In couples whom none of the above work, IVF could be used to help in conception.
Male infertility needs to be accepted and then it becomes easier to treat.

MBBS, MD - Obstetrics & Gynaecology, Fellowship In Minimal Access Surgery
The term infertility in females explains a wide range of disorders but in order to simplify things, lets' just say, infertility in women is a condition in which women are unable to conceive. There are numerous reasons that can be responsible for this situation and although some are preventable or curable, most others have no specific cure or treatment.
Ovulatory Disorders
One of the most common reasons for infertility is an ovulatory disorder. Almost 30 percent of female infertility is caused due to this reason. 70 percent of such infertility is treatable with drugs such as Reprones/Menogan and Clomiphene. Here is a list of causes of failed ovulation-
Disruption in the complex hormonal balance.

Ovaries fail to produce mature eggs. Polycystic ovarian syndrome is the most common disorder causing this problem. This syndrome has reduced FSH production and increased production of LH, Oestrogen and Testosterone. Suppressed FSH production may cause the partial development of ovarian follicles.

Hypothalamus may malfunction thereby causing the pituitary to malfunction, thus losing control over the process or FSH and LH production.

Physical damage to the ovaries by multiple surgeries or due to the formation of cysts.

A rare case of premature menopause.

Problems of the follicle.

Poor functioning of fallopian tubes
Diseases or disorders in the tube have been another major reason of infertility in women. Almost 25 percent of women infertility occurs due to this reason. Although treatments exist, success rates of the treatments are as high as 30 percent. The causes of tube damage may be as follows-
Abdominal diseases like colitis and appendicitis

Previous pelvic or abdominal surgeries.

A condition called ectopic pregnancy which occurs in the tube, and even if very carefully but successfully overcome, may leave permanent damage.

Rare congenital defects in which women may be born with tube anomalies.
This is the condition where the endometrium expands excessively thereby preventing individuals from getting pregnant. This affects almost 10 percent of the population of infertile women. Almost 40 percent of women with endometriosis are infertile.
Other Factors
Other additional factors may include:
Abnormal uterus

Behavioural factors like personal habits, lifestyle and health factors.

Exercise and diet- extremely overweight or underweight women may have problems in conceiving.

Cigarette smoking reduces the chances of conceiving by one-third.

Alcohol increases the chances of birth defects.
In simple terms, infertility is the inability of a couple to bear children when using no contraception. This could be due to the male not being able to contribute to conception or the female not able to carry a pregnancy to term. Though the female is attributed to be the reason very often, almost 50% of infertility cases are due to issues with both the male and female.
Causes: Some of the main male and female causes of infertility are listed below.
Women: Poor egg quality, thyroid abnormalities, polycystic ovarian syndrome, endometriosis, pelvic surgery, chemotherapy, radiotherapy, and uterine prolapse.
Men: Erectile dysfunction, hypogonadism, low sperm count, poor sperm quality, testicular infections, ejaculation disorders.
Risk factors: Infertility is on the rise and some of the risk factors are identified to be:
Advanced maternal age: With females choosing to have children later in life, even as late as 40 years, infertility is on the rise. As per studies, female fertility is believed to reduce after 32 years.
Smoking: This is the biggest contributor of infertility in recent times, the effect is more severe when the woman is also a smoker
Obesity: With changing lifestyles, obesity has become an epidemic in both women and men, leading to infertility.
Increased stress levels: This leads to strained relationships. Impotence in men, poor egg quality, and erectile dysfunction are all caused by increased stress levels, leading to infertility.
Eating disorders: Leads to obesity and poor health overall, leading to infertility.
Alcohol consumption: This again causes erectile dysfunction, leading to infertility.
Excessive or lack of exercise: Lack of exercise leads to obesity and overall lethargy. Over-exercising, on the other hand, leads to erectile dysfunction.
Environmental pollution: Exposure to toxins and chemicals has increased, reducing overall sperm and egg quality.
Infertility is often caused by a combination of these factors. Changing lifestyles with smoking among women on the rise is a major cause of infertility.
Diagnosing infertility: The reason for infertility should be identified so that treatment can be directed appropriately. Most often, women are cited as the reason for a couple's infertility. That is not necessarily the case, and in about 30% of the cases, the male also could be contributing to infertility. The following methods are useful:
Physical exam
Semen analysis
Blood tests
STD testing
Thyroid function tests
Treatment: Once the cause is identified, then targeted treatment can be done, including:
Sexual counseling for the couple
Treatment for erectile dysfunction and hypogonadism
Hormonal treatments for women
Fallopian tube surgery
Intrauterine insemination
In-vitro fertilization
Sperm donation
The concept of egg quality of a woman is derived from the belief that the embryo implantation probability is powerfully related to the age and ovarian reserve of the woman. Thus, it is regarded that the quality of the egg is almost synonymous with the chances of embryo implantation. Its quality cannot be assessed merely by looking at the egg or measuring its ability to receive the fertilization by sperm or simply observing the initial embryo division.
There are a few important factors that contribute to the success or failure of the embryo implantation and some of them are:
Diminished ovarian reserve: A woman with an increased FSH level on the third day of the menses is regarded as having diminished reserve of ovary. This implies that her ovary is not competent in sending feedback signals to the pituitary gland and the body responds by producing an increased amount of FSH for stimulating the ovary. For more than 10 years, it has been found that in over thousands of fertility treatment cycles, women with an increased FSH level have a lower egg quality.
Advanced age of maternity: Even though the FSH level is normal, the age of the mother who provides the eggs plays an important role to determine the quality of the egg. Quite like women with increased FSH levels, eggs obtained from women aged more than 40 years can have some problems at a later stage of fertilization. Normal FSH levels are not considered a reassuring factor, owing to the lower implantation rate in females aged over 45 years.
Diminished quality of egg: With an increase in age, the capacity of the mitochondria in producing energy slowly decreases. The egg is linked to the circulation before ovulation, and it is linked again after the embryo implantation. But during the one week time ranging from ovulation to implantation, the egg and the resulting embryo are contained in the zona pellucida and function on the basis of mitochondrial energy supply. The older age of the woman doesn't cause any problem at the initial stage of ovulation. Its fertilization and embryonic development are also normal. But soon, it runs out of energy and stops dividing before reaching the stage of implantation.
Therefore, it is important to have the eggs tested to find out any sort of chromosomal abnormality. In case the mother is deficient of producing high quality eggs, the best option is to have donor eggs.

For a married couple, having a child is the next step to completing the family picture. However, for various reasons, some attributed to the male and some to the female, this picture remains incomplete.
Talking to a doctor is one of the best starting points. There could be deep-rooted causes for this issue, and homeopathy aims in treating the root cause and not just infertility.
A good homeopath will ask you numerous questions to find out associated symptoms, family history, etc., and then arrive at a remedy that would work best for you. This is a highly customised therapy and so self-medication based on a friend or family member's recommendation is best avoided.

Infertility in females is often caused by the following reasons:
Advancing age
Emotional stress
Excessive smoking
Alcohol consumption
Sexually transmitted diseases (Chlamydia, gonorrhoea)
Structural abnormalities in the pelvic area including fibroids, pelvic adhesions, blocked fallopian tubes, etc.
Polycystic Ovarian Syndrome (PCOS)
Pelvic Inflammatory Disease (PID)
With more and more women coming out in the open to discuss, researchers have started working towards identifying the problem and working towards the treatment. The success rate of homeopathy in treating infertility is also on the rise. As with any medical condition, homeopathy treats not just the problem or symptom at hand, but the person holistically. Read on to know some of the common homeopathic remedies, but make sure you have a detailed discussion with doctor to identify what would work best for you. Self-medication is best avoided.
In women with reduced sexual drive, Agnus and Sepia are widely used. The vaginal is extremely dry which could be painful during sex. There is also a bearing down sensation of the uterus in these women.
In women with reduced menstruation, Pulsatilla and Sepia are widely used. The periods are never on the expected date, and when they occur, the flow is quite scanty and suppressed. Pulsatilla is also used when ovarian cysts are present. Sepia is useful in women that are prone to miscarriages.
In women with excessive menstruation, Calcarea and Aletris are widely used. The periods happen before time, is too long with profuse bleeding. This excessive bleeding also causes anaemia, weakness, and fatigue. These women might also have frequent abortions.
In women who have experienced a miscarriage in their third month earlier, with uterine and ovarian inflammation, Sabina is used.
In women who are not able to retain sperms, Natrum carb is useful. There could be an offensive smelling vaginal discharge which is also very irritating and itching.
These are just some of the common remedies, but there are more, and each patient would require different therapy based on associated symptoms.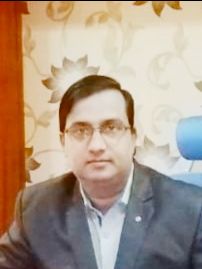 MBBS Bachelor of Medicine and Bachelor of Surgery, MD - Obstetrtics & Gynaecology
Gynaecologist, Bhubaneswar
गले के अगले हिस्से में स्थित थायराइड ग्रंथि को साइलेंट किलर भी कहा जाता है. ऐसा इसलिए कहा जाता है क्योंकि इसमें आने दोषों का पता समय पर नहीं चल पाता है. जाहिर है किसी भी बिमारी का समय पर इलाज न हो पाने से स्थिति खतरनाक हो जाती है. कभी-कभी तो मौत भी हो सकती है. आपको बता दें कि आकार में बेहद छोटी सी लगाने वाली ये ग्रंथि हमारे शरीर को स्वस्थ रखने में महत्वपूर्ण भूमिका निभाती है.
थायराइड ग्रंथि के ठीक से काम न करने से हार्मोन का स्त्राव प्रभावित होता है. लेकिन यहाँ ये जानना भी बेहद महत्वपूर्ण है कि थायराइड ग्रंथि का कम या ज्यादा काम करना भी परेशानी का कारण बनता है. जीवनशैली और खान-पान में आने वाली अनियमितता ही थाइराइड की समस्या उत्पन्न करती है. इसका मतलब है कि यदि आप अपने जीवनशैली और खान-पान को लेकर सजग हो जाएँ तो इसकी संभावना काफी हद तक कम हो सकती है. इसके लिए हम आपको थायराइड का डाइट चार्ट बता देते हैं-
थायराइड पीड़ितों के लिए डाइट चार्ट-

1. आयोडीन युक्त खाना
थायराइड पीड़ितों को खाने-पीने के में आयोडीनयुक्त खाद्यपदार्थों को शामिल करना चाहिए. यानी ऐसे खाद्य पदार्थ जिसमें आयोडीन की पचुर मात्रा में पाया जाता हो. इसका कारण ये है कि आयोडीन की मात्रा ही थायराइड की क्रियाशीलता को प्रभावित करती है.

2. खाने का स्त्रोत
आयोडीन के लिए हम समुद्री जीवों या समुद्र से प्राप्त खाद्य पदार्थों का भी इस्तेमाल कर सकते हैं. मछलियों, समुद्री शैवाल और समुद्री सब्जियों में प्रचुर मात्रा में आयोडीन पाया जाता है.

3. कॉपर और आयरन
इसके अलावा कॉपर और आयरन से युक्‍त आहार लेना भी थायराइड में काफी लाभदायक होता है. इससे थायराइड ग्रंथि की क्रियाशीलता में वृद्धि होती है.

4. इसके स्त्रोत
कॉपर के लिए आपको काजू, बादाम और सूरजमुखी का बीज लेना चाहिए. इसमें कॉपर की प्रचुरता होती है.

5. आयरन की भूमिका
आयरन के लिए हरी और पत्‍तेदार सब्जियों से बेहतर विकल्प तो हो ही नहीं सकता है. विशेष रूप से पालक में आयरन की भरपूर मात्रा पायी जाती है.

6. पनीर और हरी मिर्च
थायराइड के मरीजों को पनीर और हरी मिर्च के साथ-साथ टमाटर का भी सेवन करना चाहिए. क्योंकि ये भी थायराइड गंथि के लिए बेहद फायदेमंद है.

7. विटामिन और मिनरल्स
आपको अपने डाइट चार्ट में विटामिन और मिनरल्‍स युक्‍त आहार को प्राथमिकता देनी चाहिए. इससे थायराइड ग्रंथि की क्रियाशीलता में इजाफा होता है.

8. आइस क्रीम और दही
थायराइड में कम वसायुक्‍त आइसक्रीम और दही का भी सेवन भी थायराइड के मरीजों के लिए काफी लाभदायक है.

9. गाय का दूध
इसके अलावा कुछ घरेलु उपाय भी अत्यंत लाभदायक है जैसे कि गाय का दूध भी इसके मरीजों को पीना चाहिए.

10. नारियल का तेल
नारियल के तेल से भी आप थायराइड ग्रंथि की सक्रियता बढ़ा सकते हैं. इसके उपयोग में आसान बात ये है कि इसका प्रयोग आप खाना बनाने के दौरान भी कर सकते हैं.
इन खाद्य-पदार्थों के इस्तेमाल से बचें -
1. थायराइड के मरीजों के डाइट चार्ट में सोया और उससे बने खाद्य-पदार्थों का कोई स्थान नहीं रहना चाहिए.
2. थायराइड के मरीजों को जंक और फास्‍ट फूड से भी दूर ही रहना चाहिए. क्योंकि फास्ट फ़ूड थायराइड ग्रंथि को प्रभावित करते हैं.
3. यदि परहेज करने वाली सब्जियों की बात करें तो ब्राक्‍कोली, गोभी जैसे खाद्य-पदार्थों से दूर ही रहना चाहिए.

कुछ अन्य उपाय-
थायराइड के मरीजों को इस डाइट चार्ट का पालन करने के साथ ही कुछ और बातों का ध्यान रखना चाहिए. नियमित रूप से व्यायाम करने की आदत डाल लेनी चाहिए. इसके साथ ही किसी योग प्रशिक्षक की सलाह से योग भी करना चाहिए. क्योंकि इससे थायराइड ग्रंथि की क्रियाशीलता बढ़ती है. हलांकि इन सबके बावजूद किसी चिकित्सक की सलाह अवश्य लें.

2
people found this helpful

BSc (Life Science), DHMS (Diploma in Homeopathic Medicine and Surgery), NDDY(Naturopathy and Yoga), Punjabi University.
Dear Lybrate user In type 2 diabetes (you didn't mention, healthy diet and at proper intervals ,healthy life style, mental relaxation, avoidance of refined food, regular physical exercise, refreshing sleep, plays an important role in controlling sugar level. The medication is required or not. If required what will be the dosage, it can be assessed by the consulting doctor.

MBBS Bachelor of Medicine and Bachelor of Surgery, HIV Management Course, HIV Update Course
General Physician, Hyderabad
Diabetes is a state where the body suffers from lack of energy due to poor metabolic state. This is construed as depression in many patients as they already feel lethargic and subdued. The fatigued state of body in diabetes can be alleviated by exercise which raises endorphins - substances which are released in the body especially by exercise - providing us the necessary elation so much necessary for our recovery
Managing diabetes may make a person feel alone and set apart from their friends and family due to the number of dietary restrictions they need to follow. Additionally, if the person has trouble controlling their blood sugar level, it may make him frustrated and anxious. Over time, these negative emotions can build up into depression.
Depression can make a person lose his sense of purpose and can make regular tasks feel like too much to handle. Thus, a depressed person may stop taking care of himself. The lack of energy can lead to a loss of appetite or unhealthy snacking. This can trigger fluctuations in blood sugar levels that worsen diabetes.
Thus, depression and diabetes have a cyclic relationship. The good news is that these two diseases can be treated together and managing one of these diseases can have a positive effect on the other as well.
Here are a few ways to treat diabetes and depression:
Regular Exercise: Regular exercise is very beneficial towards treating, both depression and diabetes. Exercise helps regulate blood sugar levels and hence can help control diabetes. It also helps in reducing excess weight, which can enhance your self image and make you feel happier. Simultaneously, it also releases endorphins or the 'feel good' brain chemical. This can help alleviate depression symptoms.
A Balanced Diet: A balanced diet is essential for good health and can help manage, both these disorders. Along with a balanced diet, there is also a need to abstain from snacking between meals. Reducing the amount of sugar in your meals helps stabilize blood sugar level and control fluctuations. Stable blood sugar level keep a person from becoming increasingly anxious and can thus prevent depression.
Restful Sleep: A good night's sleep can treat, both diabetes and depression. If you have proper sleep, you will awake feeling refreshed and energetic. This positive energy balances the negativity of depression, lowers the urge to snack and helps in stabilizing blood sugar level.
Psychotherapy: Psychotherapy or in particular cognitive behavioral therapyhas been proven beneficial towards treating depression. This in turn gives a person the motivation needed to manage his diabetes as well.
View All Feed
Near By Clinics