COMT, MPTh/MPT
Physiotherapist
•
92

% (

653

ratings)
•
8 years experience
Ask Free Question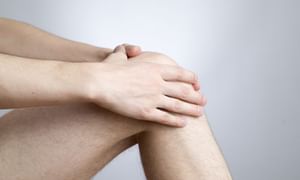 Mostly pain in wrist is due to strained or inflamed soft tissues like tendon. There are many other reasons why pain in wrist occurs so to rule out the exact cause you need to go for proper investigation. After looking to your pain I would recommed you for some care that you can take at home. If possible visit some physio who can give you several mdalities like us, ift etc to cure the pain. Along with it we have a special program designed like pnf, hold relax etc just to get relief from pain. Precautions: 1. Avoid weight lifting. 2. Avoid doing twisting moments like supination-pronation which usally is done while playing badmitton or while washing clothes. 3. Give rest to your work for some days. 4. Wear wrist band to rest your muscles. 5. Avoid bending your wrist into positions that cause the symptoms. Treatment: 1. Give rest to your wrist. If severe pain you can use sling/band to avoid gravity pressure. 2. Take alum in hot water and take fermentation with that water thrice a day for 15-20 minutes. While your hand is in water do some exercises like close hand, open hand, making circle from indivisual fingers etc. 3. Massage using your 2 fingers over the painful area. 4. Exercises: start the exercise once your pain is decreased atleast 50-60% a) palm lifting b) wrist up and down in gravity eliminated position c) strengthening of wrist muscles. D) strenthening of all finger muscles. E) making fist and then open hand. For any query please contact me right away. Good luck and get well soon.

D.A.M.S( A. M.), D.AC/B.E.M.S
Acupressurist
•
88

% (

5542

ratings)
•
21 years experience
Ask Free Question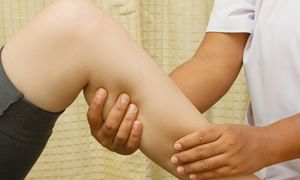 YOU TAKE NAT.PHOS 3X 4 TAB THRICE A DAY WITH WARM WATER.DO THE ACUPRESSURE TREATMENT.