About
Customer service is provided by a highly trained, professional staff who look after your comfort and care and are considerate of your time. Their focus is you.
...more
Customer service is provided by a highly trained, professional staff who look after your comfort and care and are considerate of your time. Their focus is you.
More about Ruby Hall Clinic
Ruby Hall Clinic is known for housing experienced General Surgeons. Dr. Satish Pattanshetti, a well-reputed General Surgeon, practices in Pune. Visit this medical health centre for General Surgeons recommended by 73 patients.
Timings
Location
#40, Sasoon Road, B S Dhole Patil Path Near Ruby Hall Clinic, Choice Apartments C Wing 4th Floor, Above Mont Blanc Opposite Millenium Star Building
Dhole Patil Road
Pune,
Maharashtra
-
411001

Get Directions
Doctors in Ruby Hall Clinic

MBBS, MS - General Surgery, Fellowship in Minimal Access Surgery, FBMS
General Surgeon
Book appointment and get ₹125 LybrateCash (Lybrate Wallet) after your visit
BDS, MDS - Oral & Maxillofacial Surgery, Fellow, Indian Board of Maxillofacial Surgery
Oral And Maxillofacial Surgeon
MBBS, MS - Orthopaedics, Member Of Royal College Of Surgeons,Edinburgh
Orthopedist

MBBS, MD - Internal Medicine, DM - Cardiology
Cardiologist

MBBS, MD - Tuberculosis & Respiratory Diseases/Medicine, Fellowship in Therapeutic Endoscopy and Endoscopic Ultrasound (EUS)
Pulmonologist

MBBS, MS - General Surgery
Urologist

MBBS, MS - General Surgery, DNB - Urology/Genito - Urinary Surgery
Urologist

MBBS Bachelor of Medicine and Bachelor of Surgery, DNB- General Medicine
Rheumatologist
Services
Submit Feedback
Submit a review for Ruby Hall Clinic
Your feedback matters!
Write a Review
Feed
Nothing posted by this doctor yet. Here are some posts by similar doctors.
Knee pain or injuries are very common and have numerous causes. Knee pain can emerge from delicate tissue wounds like ligament sprains and muscle strains. Bone conditions like knee joint pain, Osgood Schlatters, and biomechanical dysfunction can also cause knee pain. Treatment can include basic knee mobilization techniques, taping, massages or knee strengthening exercises completely through a careful recovery method after knee replacement or reconstruction.

Physiotherapy can help you overcome the pain and increase your strength and flexibility. A physiotherapist can suggest you a number of treatments and also help you understand your issue and get you back to your everyday routine. Physiotherapists are said to be successful in getting rid of the source of the knee pain by diagnosing a cause. This includes tightness around the knee and treating it with stretching and exercises.
Following are some of the exercises a physiotherapist might generally recommend for knee pain:
Hamstring stretch: Stretching keeps you flexible and increases your scope of movement, or how far you can move your joints in different directions. It additionally helps you reduce your chances of injuries and pain. Continuously warm up with a five minute walk first. Lie down when you are prepared to stretch your hamstring. Circle a bed sheet around your right foot, use the sheet to pull the leg up and hold for twenty seconds and then lower the leg. Repeat twice and switch legs.
Calf stretch: Use a chair for balance. Bend your left leg. Step back with your right leg and gradually straighten it behind you. Press your left heel toward the floor. You should feel the stretch in the calf of your back leg. Hold for 20 seconds. Repeat twice and then switch legs.
Straight leg raise: It helps build muscle strength to give support to the weak joints. Lie on the floor. Twist your left knee, foot on the floor. Keep the right leg straight, toes pointed up. Tighten your thigh muscles and raise your right leg.
Quad set: With these, you don't raise your leg. Just tighten the thigh muscles, also called the quadriceps, of one leg at once. Begin by lying on the floor. Keep both legs on the ground, loose. Flex and hold the left leg tense for five seconds and then relax. Do three sets of ten repetitions. Switch legs after every set.
Cushion squeeze: This move strengthens your legs from the inside so that they can support the knees. Lie on your back, both knees facing inwards. Place a cushion or a pillow between the knees. Press your knees together, squishing the cushion between them. Hold for five seconds and then relax. Do three sets of ten repetitions. Switch legs after every set.
Heel raise: Stand tall and hold the back of a seat for support. Lift your heels off the ground and rise on the toes of both feet. Hold for three seconds. Gradually lower both heels to the ground. Do three sets of ten repetitions.
Knee replacement is a surgery wherein an artificial joint is used to replace a diseased, damaged or worn out knee. This surgery is common among people who fall in the age group of 60-80, but recent trends seem to suggest that younger people are opting for this surgery as well. The lifetime of the artificial knee joint is around 20 years, provided the knee is well cared for.
Why do you need knee replacement?
Most common reason is "high grade osteoarthritis" due to wear and tear of the knee joint. The pre-hospital study of the Knee joint is mandatory and would decide what kind of Replacement is suitable to the patient. If there is diabetes or hypertension associated with this, then it should be controlled well before undergoing surgery. Hemoglobin of at least 10 gm% is required.
If the mobility in your knee joint is reduced leading to impaired functioning of the knee joint, then you might need a knee replacement surgery. You may experience pain while walking, sitting and, in some cases, resting as well.
Some of the common reasons why you may opt for this particular surgery are:
Gout, where, small crystals are formed inside the joint.
Rheumatoid Arthritis, an autoimmune disorder, wherein the immune system of the body attacks the body's healthy tissues.
Hemophilia, wherein, the blood ceases to clot normally.
Injuries to the knee.
Disorders that cause unusual bone growth (bone dysplasias).
Death of bone in the knee joint following blood supply problems (avascular necrosis).
Knee deformity with pain and loss of cartilage.
Unusual growth of bones in the knee joint.
Knee replacement surgery is classified into:
Partial Knee Replacement: In this surgery, only one part of the joint is replaced.
Total Knee Replacement: Total knee replacement surgery involves replacement of both sides of the knee joint.
The usual hospital stay period is around 2-3 days after the surgery is completed. Initially, you will require the help of crutches to walk for at least 2 months. You may also be asked to do gentle knee strengthening exercises. It may take up to 3 months to recover completely from a knee replacement surgery.

Ph.D In Food Science & Nutrition, M.Phil Foods & Nutrition, MSc - Dietitics/Nutrition, B.Sc - Home Science
Dietitian/Nutritionist, Coimbatore
An unhealthy diet is an absolute no in daily life to remain healthy, fit and without any disease. Unhealthy diets fail to give the body the correct amounts and varieties of proteins and nutrients for a maximum proper health.
Too many intakes of calories lead to an unhealthy diet, which also increases blood pressure. It leads to a very poor calorie ratio-to-nutrient that leads to gain weight and also leads to malnutrition along with various health problems. Unhealthy diets cause chronic disease, hypertension, cancer, diabetes, osteoporosis and cardiovascular disease.
Therefore, unhealthy eating habits should be avoided and strongly abandoned.
Why Avoid Unhealthy Diet?
It causes obesity. Increased intake of nutrient-dense foods like fruits, sugar, processed carbohydrates and animal fat leads to obesity.
Nutrient deficiency is another harmful effect of following an unhealthy diet.
Illness is another factor. Poor intake of nutrition leads to diseases like heart disease, diabetes, and cancer. Lack of calcium weakens the bones, lack of vitamin A and C suppress the body immune system leaving a person vulnerable to diseases.
Increases the risk of coronary artery disease as unhealthy diet contributes to building up of plaque in the coronary arteries which can cause heart attacks.
Coronary Heart Disease - A Serious Issue!
It is a disease which leads to plaque building inside the coronary arteries, which supply rich oxygen blood to the human heart muscle. Over time the plaques either hardened or get ruptured and hardened plaque restricts the coronary arteries, which reduce the oxygen flow to the heart. On the other hand, if the plaque is ruptured blood is formed on its surface which also narrows the coronary artery and restricts the blood flow. And if the blood flow is blocked or reduced, then it might lead to Angina and heart attacks leading to loss of life. Angina causes chest pain it can also cause pain in the neck, back or arms. It is a state where one gets a feeling of indigestion.
Outlook
Changes in lifestyle, eating habits, intake of medicines and its procedures helps to prevent this disease. These steps can also reduce the chances of health problems. Therefore, a proper healthy diet is a must in a person's routine because it serves as one of the links to coronary heart diseases. In order to live long, live healthily and live happily one needs to adopt a good eating habit, take care of the medicines they intake, certain input time of exercise, change the monotonous lifestyle to lessen down the chances of their occurrence. Adopting healthy food habits also enables the body to fight against diseases and infections, reducing the rate of illness. It also reduces stress and provides a good healthy and happy life.
Osteoarthritis is among the most common ailments that people on the other side of 50 are affected with. Few of the primary reasons behind osteoarthritis are age, obesity and weakened bones. Sometimes, osteoarthritis stems from joint injury or some sort of stress on the bones. It leads to acute pain and stiffness and can only be cured through medication and exercise. The symptoms may vary from mild creakiness in the joints and swelling to the loss of cartilages between bones.
Long periods of inactivity can also trigger extreme stiffness as well. While it is an extremely painful disease, it does not spread to the other parts of the body. Inflammation of various degrees in the ligaments and joints is the primary cause of osteoarthritis and sustained treatment can only result in abating of pain. Osteoarthritis is usually treated through detecting the symptoms and through other imaging tests, while joint replacement may be a viable solution, there are other non-surgical processes that reap fruitful results while battling osteoarthritis.
It usually involves an optimum mixture of exercises and drug therapy. While there are several cures available, prevention should always be a priority.
Physical activity: Obesity is one of the primary causes of osteoarthritis. Certain prescribed exercises can go a long way in improving muscle strength and reducing joint pains. However, excessive exercises must be avoided. Other preventive methods include medicinal spa, massage and chiropractics. These are extremely beneficial in cases osteoarthritis.
Medicines and drugs: Osteoarthritis can be kept under control and averted through specific medications. Drugs can be consumed orally or can be injected directly as per the prescription of the doctor if he or she forebodes an onset of osteoarthritis. Knee lubricants have also been helpful in curing osteoarthritis. For more severe conditions, specified medical attention may be required.
Nutritional Supplements: For obtaining relief from joint pains, a proper and healthy diet is necessary. An enhanced supply of calcium, vitamin D and Omega-3 fatty acids is thus mandatory for remedying and preventing osteoarthritis. A healthy diet builds your immunity and prevents such diseases.
Surgery: Although not the favorite, knee replacement surgery is often undertaken even if initial signs of osteoarthritis or rheumatoid arthritis are detected. These are relatively hassle-free surgeries which go a long way in providing relief. However, you must follow the advice of the doctors thoroughly before opting for this.
Acupuncture: Acupuncture has gained a lot of popularity in the recent times. Based on ancient techniques, this involves gently needling the various pressure points to purify the system from within and reduce the joint pains. They have extremely health boosting properties and contribute to one's overall well-being.
Asthma is the most common chronic condition for women in pregnancy. While Asthma control can affect pregnancy, pregnancy too can affect Asthma. Yet while pregnancy does not beget Asthma, neither does it abate.
Nevertheless, Asthma management during pregnancy is very important. Improper Asthma management, especially in difficult Asthma, during pregnancy may imperil both the mother and the child.
Along with taking the right medications, Asthma patients also need to avoid exposure to Asthma triggers.
Avoiding Asthma Triggers
Asthma triggers may be different for different people. In general, one or a few of the following act as Asthma triggers:
Allergens like pollen, dust mite etc.

Certain exercises

Certain occupational exposure

Certain drugs like β‐blockers, aspirin etc.

Alcohol, dairy products, orange juice, peanuts etc.

Additives like tartrazine, monosodium glutamate etc.

Certain medical conditions like gastric reflux, rhinitis etc.
Apart from avoiding these Asthma triggers, she would also need to follow the instructions of her gynecologists. She should always be concerned that if the treatment is not working or if she is experiencing any trouble, she must consult with the gynecologists. She can also do some exercises to stay active and healthy.
However, she should always consult a doctor before doing any exercise, especially for those who have experienced Asthma attacks in the past.
Effects of Asthma on Pregnancy
Poor Asthma management and difficult Asthma before pregnancy are associated with increased risk of hypertension during pregnancy, which can beget Preeclampsia. Studies have also shown that women with Asthma tend to undergo Caesarean sections more than others. It has also been observed that Asthma may restrict the growth of the fetus leading to low birth weight.
However, this is more due to poor Asthma control such as persistent breathing difficulty or poor lung function etc., than Asthma per se.
Effects of Pregnancy on Asthma
Certain physiological factors during pregnancy do affect Asthma. In difficult Asthma, control usually deteriorates between 24 and 36 weeks of pregnancy, mainly due to poor adherence to corticosteroids. This is why pregnant women with Asthma should be monitored closely irrespective of the severity of Asthma.
Breathlessness in Pregnancy
Breathlessness during pregnancy is common. In fact, even pregnant women with no Asthma symptoms may feel breathless at times. It reflects some normal physiological and anatomical changes during pregnancy. Even anxiety may precipitate breathlessness. This indicates that pregnant women with difficult Asthma may feel breathless, not just because of Asthma, but also because of normal changes during this period. However, new incidents of Asthma can also be a cause of breathlessness.
Respiratory Distress in Pregnant Women
Respiratory distress in pregnant women may not always be due to asthma. There may be a whole host of reasons that include Anxiety, Hyperventilation, chest infection, dysfunctional breathing, pneumonia, interstitial lung disease, thromboembolic disease, amniotic fluid embolism, pneumothorax, ischemic heart disease, arrhythmias, cardiomyopathy and a variety of endocrine, hematological and renal disorders.
Preventing Respiratory Distress During Pregnancy
Apart from avoiding Asthma triggers, pregnant women with Asthma or difficult Asthma need to strictly adhere to Asthma control. This indicates that they need to adhere to their corticosteroids religiously. However, before that, they also need to make sure that the corticosteroid is safe to be taken during pregnancy.
Asthma may or may not affect pregnancy. However, it is always a great idea to go for Asthma management. This will help women deal with complications related to Asthma during pregnancy.
Apart from that, always consult a doctor before going for any medication related to Asthma control, or actual treatment of Asthma.
Erasmus Mundus Master in Adapted Physical Activity, MPT, BPTh/BPT
You need to improve the tone of the muscles in a rhythmical manner. If you do that with proper diet restriction nothing will happen to you. Body pain is there after gym activity due to tiredness and you need to consume good protein and iron diet in your body which will help you to break the fatigue and body pain. You have to reduce the weight by walking minimum 3-4 kms per day. Slowly reduce the weight and slowly avoid adding salt in the diet which will help you to prevent water retention in the body. Excess salt in general leads to water in the body which might be the reason for you legs to pain as the leg will automatically become oedematous.
Erasmus Mundus Master in Adapted Physical Activity, MPT, BPTh/BPT
It is called as Rheumatic arthritis. If your pain is more in the distal joints, ie. In the upper limbs if the pain is present in the fingers/wrist and in the lower limbs it the pain is present in the toes/ ankle, then we shall definitely say it is Rheumatic arthritis. Wear elbow brace and wrist brace which will make her to feel warm and that will make the joints become firm. Hot water fermentation will help Knee cap will also help to prevent the damaged cartilages. If your pain is more in the distal joints, ie. In the upper limbs if the pain is present in the fingers/wrist and in the lower limbs it the pain is present in the toes/ ankle, then we shall definitely say it is Rheumatic arthritis. Which joints you have pain? If your proximal joints (ie. Shoulder, hip & knee has pain) then you can pour hot (warm) water in that area to reduce the inflammation. If you have pain in the distal joints ie. Wrist, fingers, ankle, toes then you can wear either elbow brace or wrist brace which will help you to feel warm and very protective. And also immerse the distal joints in the hot water tub which will help you to reduce the pain.Consult the near by physiotherapy clinic and also consult a general physician to check with your ESR levels to check whether you have inflammation.

MBBS, MD - Dermatology , Venereology & Leprosy, DNB - Dermatology & Venereology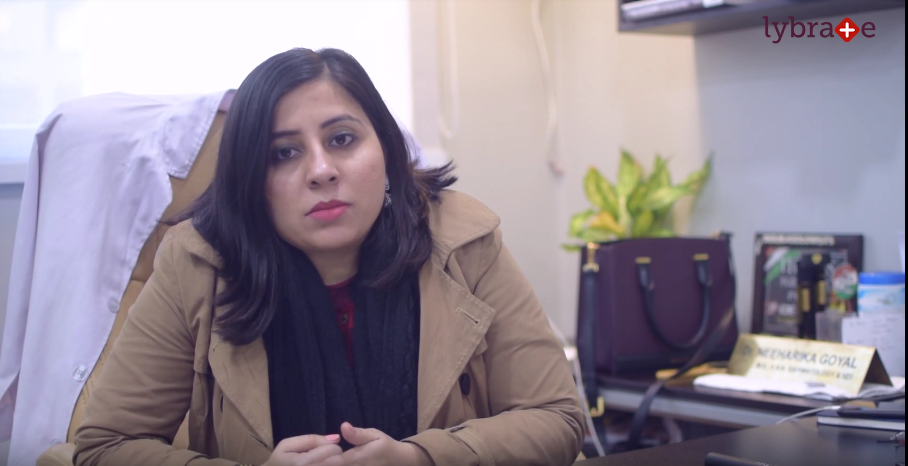 Laser hair removal refers to a process in which special laser light is shone upon hair follicles. Pigments in the hair follicles soak up the light and this stops the hair from growing. There are several advantages as well and risks associated with laser hair removal treatment. Here is everything you need to know about laser hair removal.
726
people found this helpful
Pain in the back can be due to a number of reasons. It may be habitual, occupational, sports-related, or idiopathic.
Occupational pain is related to professions, which require standing or driving for long hours or professions like dentists who need to have a bent posture for extended periods of time.
Sports-related pain usually affects athletes or children who bend their back inadvertently during taking part in sports.
Apart from these, back pain may also occur due to unknown or unrelated reasons. Homeopathic is a great alternative compared to allopathic medicines because it has no side effects and the cure is long term. The several homeopathic medications that may be used for back pain are as follows:
Sulphur: It is a great remedy for patients who have back pain due to a slouching posture and whose pain worsens when they stand up.
Ruta Graveolens: It is the remedy of choice in cases the patient experiences stiffness in joint or muscles, accompanied with feeling of soreness and lameness all over the back.
Aesculus: It is a good homeopathic remedy in cases of very low back pain, which gets worse when the patient tried to stand upright from a previously sitting position.
Rhus Toxicodendron: It is a recommended medicine in cases of pain of the lower back, shoulders and neck. Pain is worsened by damp and cold weather and by movement. Relief to such pain is provided by massage, hot baths, and warm applications.
Arnica: This homeopathic gel is popular for its good effect on soft tissues and muscular pain.
Nux Vomica: It is a great remedy for cases where pain gets worse by damp and cold weather, especially at night and painful muscle cramps are experienced in the lower back.
Ignatia: It is a good remedy for emotional distress and for pain in the muscles of the lower back.
Natrum Muriaticum: It is indicated for use in the pain of the lower back, which gets better from lying down on a hard surface.
Bryonia: It is recommended in cases of strong pain in the lower back that prevents the patient from even moving, turning from side to side in the bed, coughing, or making any kind of sudden movement.
Kali Carbonicium: It is a good remedy for patients who have frequent and strong night pains, accompanied with increased back pain during menses.
In addition to these, there are other homeopathic remedies that are recommended in cases of back pain such as Cimifuga, Calcarea Carbonica, Calcarea Phosphorica, Dulcamara, etc. To accurately understand which medication needs to be taken under which condition, it's always wise to consult a homeopathic doctor before popping in any globules.

There is a strong connection between the ears, nose and throat, as any ENT or Ear Nose Throat specialist will be able to tell you. When there is any kind of congestion or obstruction in the nasal passages, one can also feel some effect in the ears with the symptoms going from mild to severe. So how can nasal obstruction cause clogged ears? Here is our explanation!
1. The Connection - To begin with, let us understand the connection between the ears and the nose. There is an opening that can be found in the back of the nose, which leads into a tunnel called the Eustachian Tube. This tube goes into the ears and creates some amount of pressure when the nasal passages get blocked. This pressure can be felt as clogging of the ears and can usually be eradicated with the help of a pop in the ears. This pop can be brought about by pinching your nose and trying to breathe, or even yawning hard or indulging in some gulping or swallowing motion as well.
2. Mucosal Swelling - The swelling within the patient's nose usually points at the build up of mucus which can make the nasal lining thicker, thus making the act of breathing that much more laboured and difficult. This obstructs the nasal tract, in plain and simple terms. This swelling usually spreads to the tunnel or the Eustachian Tube, which can become swollen and even shut, consequently leading to a feeling of having clogged ears.
3. Negative Nasal Pressure - When the pressure inside the nose is built up in a negative way due to the obstruction that makes the patient breathe even harder, then the ears end up taking the pressure. This makes them clogged. This negative pressure usually manifests in the back of the nose where the Eustachian Tube is located, which creates a build up in the ears as well. This can also lead to a ringing pain when a patient tries to suck in air too hard due to the obstruction.
4. Bernoulli's Principle - If we are to incorporate air in place of fluid and liken the action of breathing with an obstructed nose, with the action of sucking fluid in through an obstructed straw, then the fluid dynamics would apply to this case. As per these fluid dynamics, more rapid flow of fluid can lead to decreased pressure on the surrounding areas. This can be applied to the blocked nose where air must pass through faster and with more fluidity so as to ensure that there is less pressure on the ears, which will keep them from getting clogged.
Persistent clogged ears and nasal congestion can also point towards an infection and should be checked by a doctor immediately.

View All Feed
Near By Clinics