About
Customer service is provided by a highly trained, professional staff who look after your comfort and care and are considerate of your time. Their focus is you.
...more
Customer service is provided by a highly trained, professional staff who look after your comfort and care and are considerate of your time. Their focus is you.
More about Ruby Hall Clinic
Ruby Hall Clinic is known for housing experienced General Surgeons. Dr. Manoj Durairaj, a well-reputed General Surgeon, practices in Pune. Visit this medical health centre for General Surgeons recommended by 41 patients.
Timings
Location
#40, Sasoon Road, B S Dhole Patil Path Near Ruby Hall Clinic, Choice Apartments C Wing 4th Floor, Above Mont Blanc Opposite Millenium Star Building
Dhole Patil Road
Pune,
Maharashtra
-
411001

Get Directions
Doctors in Ruby Hall Clinic
BDS, MDS - Oral & Maxillofacial Surgery, Fellow, Indian Board of Maxillofacial Surgery
Oral And Maxillofacial Surgeon
MBBS, MS - Orthopaedics, Member Of Royal College Of Surgeons,Edinburgh
Orthopedist

MBBS, MD - Internal Medicine, DM - Cardiology
Cardiologist

MBBS, MD - Tuberculosis & Respiratory Diseases/Medicine, Fellowship in Therapeutic Endoscopy and Endoscopic Ultrasound (EUS)
Pulmonologist

MBBS, MS - General Surgery
Urologist

MBBS, MS - General Surgery, DNB - Urology/Genito - Urinary Surgery
Urologist

Services
Submit Feedback
Submit a review for Ruby Hall Clinic
Your feedback matters!
Write a Review
Feed
Nothing posted by this doctor yet. Here are some posts by similar doctors.
Shared today • Featured Tip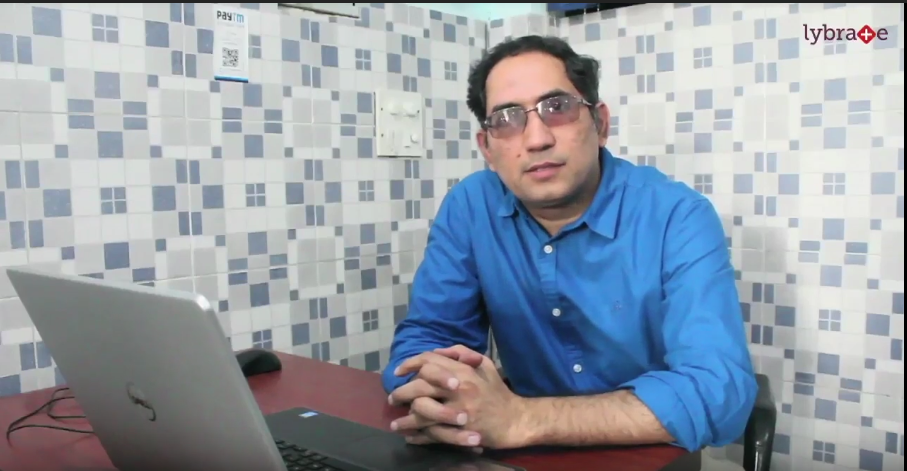 Spending excessive time on computer or mobile phone often leads to neck pain which has grown to be a common problem among masses over the past few years.
258
people found this helpful
Shared today • Featured Tip
MD - Acupuncture, Diploma In Accupuncture, Advanced Diploma In Accupuncture
Back Pain Symptoms
Back plays a very important role in a human body. It is composed of a complex structure of muscles and ligaments that supports the body and enables us to stand, move around, and indulge in almost every physical activity. The inconveniences with any of these bodily structures can lead to back pain which might range from severe to moderate. This is very common among people from all age groups due to their sitting and standing position.
Do you think why you have a back pain every time? Well, the cause of back pain is still unknown. The back pain varies from one person to another. Some of its symptoms suggest that back pain has a more serious cause that includes fever, weight loss, and numbness.
Symptoms of Back Pain
In most cases, back pain gets cured and one does not go to a doctor. Back pain is accompanied by many symptoms; some of those are included below. If a person experiences any of these symptoms, it might be a sign of a back pain; the doctor should be informed about it.
- Fibromyalgia – Fibromyalgia causes pain in the entire body. A person has painful tender joints that hurt a lot even after taking medicine. In this condition, the affected person should not indulge in any kind of exercise. The symptoms of fibromyalgia differ from one person to another, but symptoms such as stiffness, fatigue, and issues while sleeping are common. Apart from back pain, patients also experience stiffness in the shoulders and neck. Patients complain of feeling extremely tired, especially waking up and feeling pain in specific areas called tender points. Many patients complain about stiffness, which is worse in the morning and increases as the day passes. Any physical exertion increases the pain.
It can be improved by adopting lifestyle changes that include a change in diet and exercising daily.
- Degenerative arthritis –This condition occurs due to an internal damage caused to the facet joints. The surfaces of the joints are lined with smooth cartilage that allows movement. Both sides of the joint rub against each other, thus allowing a free movement. In case of injury or internal damage, apart from back pain, patients may also experience stiffness and pain in bending over. The joints are smaller when compared to the body weight they bear. The stress and strain may cause damage to the cartilage. Injuries and other internal and external damages over a lifetime may cause the joints to degenerate.
The spinal facet pain in the lower back pain may, later on, lead to osteoarthritis.
- Inflammatory arthritis– It is a group of disease caused due to inflammation of joints and other tissues. In this condition, there is pain in the lower back, together with morning stiffness in the hips or both; in some cases. There is also pain, feeling of tiredness and stiffness in the neck or the chest. Other symptoms of this disease include psoriasis, eye pain, and fever; depending on the specific disorder that is causing the back pain.
- Osteoporosis – This condition is different from rheumatoid arthritis and other forms of arthritis as it only affects joints without affecting organs or soft tissue areas of the body. It is often characterized by thinning and weakening of bones that fracture easily. It is most common in postmenopausal women. When vertebrae are compressed because of a fracture, along with a slight to moderate slouch, it may result in back pain. This condition does not cause any pain unless a bone fractures.
- Cancer in the Spinal Column: If cancer spreads to spinal nerves that control the bladder and bowel, there may be bowel incontinence. Its symptoms depend on various factors, including the tumor type, size, age and health. Some of the common symptoms include back pain, numbness, weakness and difficulty while urinating. These symptoms even get worse with time.
Sometimes the symptoms may occur quickly and sometimes slowly and it may take hours and days. Metastatic spinal tumors, which spread to the spine from a different location in the body, progress quickly.
- Protruding disk: A spine intervertebral disc when sustains an injury to the spine, it is commonly referred to as Protruding disk. This injury can not only occur in the lower, upper, and middle back, but also at the cervical spine. People with significant disk disease go through severe pain in the lower back. If a disk compresses a nerve, the pain may spread down to one leg. In this condition, one should avoid bending or twisting. It is mostly caused due to poor posture while sitting and standing. To lower the effect of poor posture on the spine it is necessary to continuously maintain a good posture or regularly change the posture.
- Back sprain: A series of ligaments and muscles hold the bones of the spinal column together. A person may strain these muscles by stretching them too much. This can even tear the tissue.
The muscles get weak due to which it cannot be held at one place. Because of this, the spine gets a little unstable and causes back pain.
Back pain usually occurs after heavy exertion in which muscles in the back, buttocks and thighs get stiff.
One can avoid back pain by improving one's physical condition by adopting certain changes in lifestyle.
- Exercise: One should start their day with light aerobic activities that do not strain the back. This can increase the strength of the back by allowing the muscles to function better. Walking and swimming are the most recommended form of exercise. Alternatively, people can talk to a doctor about which activities they should indulge in.
- Build muscular strength: One should practice abdominal crunches and back muscle exercises that strengthen muscles so that they can work together. Communicating with the therapist to know the right exercises is important.
- Watch your weight: Being overweight strains the muscles of the back. Overweight people should cut down on their weight in order to avoid back pain.
- Quit smoking: Smoking is definitely injurious to health. It is difficult to quit it at once; therefore, one should talk to their doctor about ways to quit it.
People suffering from back pain should bring about some changes in their normal routine and temporarily avoid lifting heavy items and sitting for long hours. If a patient is recovering from back pain, they can ask the doctors to follow up regularly to know whether the symptoms have been cured or not. Once the symptoms have relieved and the patient feels decrease in the intensity of the back pain, they should go back to their normal routine.
1
person found this helpful
Shared today • Featured Tip

M.Sc. in Dietetics and Food Service Management , Post Graduate Diploma In Computer Application, P.G.Diploma in Clinical Nutrition & Dietetics , B.Sc.Clinical Nutrition & Dietetics
Dietitian/Nutritionist, Mumbai
1
person found this helpful
Shared today • Featured Tip
In our daily interactions, we often meet people who have mood swings and their state may vary from a few hours to a few days. The impact of these unhealthy mood swings damages their personal as well as professional life. The person suffering from these mood swings may have depression, bipolar or borderline personality disorder. There are more than 10 million individuals diagnosed with each of these psychological issues every year in India. In this article, we are going to talk about Borderline Personality Disorder (BPD) or emotional instability i.e. a pattern of abnormal behaviour characterized by unstable relationships with other people at a longer period of time.
Individuals with such instability have an unstable sense of self, may feel empty or afraid of being neglected. They might be unusually sensitive in a relationship, have trust issues with everyone, difficulty in regulating their emotions, and quite impulsive in nature. This impulsive nature mostly provides them immediate relief from their emotional pain and in extreme situations to lesser down this pain, they get involved into risk-taking, dangerous behaviours like rash driving, compulsive gambling, substance abuse, binge eating, unprotected sex, accumulating debt, the threat of suicide or self-mutilation tendencies.
They most likely have a history of breakups or a sequence of a futile love relationship. Even the possibility of multiple sexual partners, not just impulsively but intentionally too. It helps them to fight the feelings of emptiness. Whenever they feel empty, lonely, or even bored, sex may generate positive feelings. While, some individuals, on the other hand, can even have a negative attitude towards sex, thus avoidance of sex for fear of experiencing an exacerbation of their symptoms is also quite common amongst them.
Individuals with this psychological illness tend to believe in an all or none phenomenon, they might feel intense joy and gratitude at perceived expressions of kindness, and intense sadness or anger at perceived criticism or hurtfulness. A slight disappointment with others can cause a shift in their feeling from admiration or love to anger or dislike. These mood disturbances can undermine relationships with family, friends and even colleagues. We all might be ignorant about such mood swings, but we have to understand that at times they could be quite abnormal and require professional help.
There are various reasons for the very occurrence of this type of emotional instability or BPD, some of them are:
The most prominent cause is molestation, sexual or physical abuse experienced by an individual. Research points out that an incident of sexual or physical abuse can increase the chances of developing disorder manifold.
Traumas like being neglected, rejected, separated from their parents, at an early age can have a later impact too.
Brain Development also plays a major role many people with BPD have something wrong with the neurotransmitters in their brain, particularly serotonin. Altered levels of serotonin have been linked to depression, aggression and difficulty controlling destructive urges.
Family History where parents or sibling might be suffering from BPD can also lead to a higher risk of developing it. It can injure many areas of life.
Not just inheritance but also the environment in which an individual grows up influences his thought process and his behavioural patterns. People have a hard time dealing with it and their hypersensitivity often results in a very intense and variable response by a person. The individual learns to express his emotions in an extreme way or completely inhibits them. The root cause of the problem can be traced back to childhood.
Emotionally unstable individuals lack self-awareness and are not very certain about how they see themselves and their interests. In most of the cases, people suffering from it have low self-worth and self-image. Their behaviour is very intense and most of the time doesn't fit the situation.
The psychological condition (mood swings) can last for years and may be quite long-lasting, so it would be highly recommendable to seek for professional help if you are facing such issues. Borderline Personality Disorder is usually treated with counselling (talk therapy). Although medication may reduce the symptoms, they do not cure as the therapies do. Therapy is beneficial for people at this stage as the counsellor has the appropriate training and patience to comprehend the emotional crises that the person experiences. The main intent of the counsellor is to help the person to identify the cause of these mood swings and to make the individual learn how to modify such behavioural patterns. The counsellor also further helps them to develop better communicative strategies and improve interpersonal relationships. Through counselling, the individuals learn how to cope positively in stressful situations, tolerate distress and how to start responding instead of reacting.
1
person found this helpful
View All Feed
Near By Clinics