About
Customer service is provided by a highly trained, professional staff who look after your comfort and care and are considerate of your time. Their focus is you.
...more
Customer service is provided by a highly trained, professional staff who look after your comfort and care and are considerate of your time. Their focus is you.
More about Ruby Hall Clinic
Ruby Hall Clinic is known for housing experienced Oral And Maxillofacial Surgeons. Dr. Pushkar Waknis, a well-reputed Oral And Maxillofacial Surgeon, practices in Pune. Visit this medical health centre for Oral And Maxillofacial Surgeons recommended by 63 patients.
Timings
Location
#40, Sasoon Road, B S Dhole Patil Path Near Ruby Hall Clinic, Choice Apartments C Wing 4th Floor, Above Mont Blanc Opposite Millenium Star Building
Dhole Patil Road
Pune,
Maharashtra
-
411001

Get Directions
Videos (1)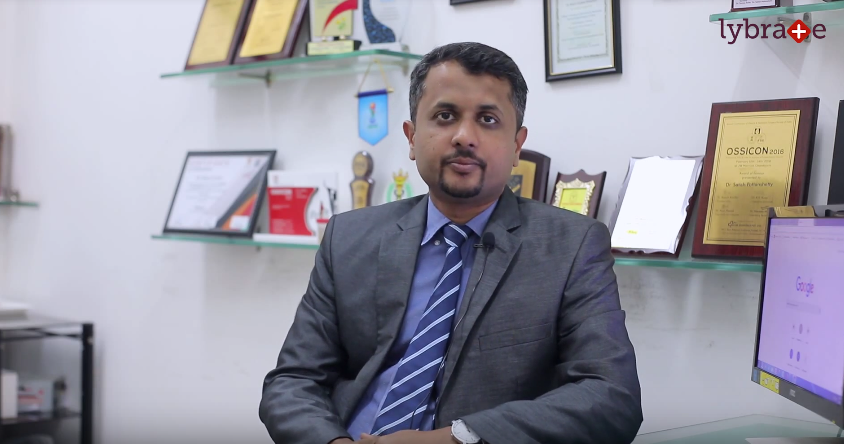 Doctors in Ruby Hall Clinic
BDS, MDS - Oral & Maxillofacial Surgery, Fellow, Indian Board of Maxillofacial Surgery
Oral And Maxillofacial Surgeon
MBBS, MS - Orthopaedics, Member Of Royal College Of Surgeons,Edinburgh
Orthopedist

MBBS, MD - Internal Medicine, DM - Cardiology
Cardiologist

MBBS, MD - Tuberculosis & Respiratory Diseases/Medicine, Fellowship in Therapeutic Endoscopy and Endoscopic Ultrasound (EUS)
Pulmonologist

MBBS, MS - General Surgery
Urologist

MBBS, MS - General Surgery, DNB - Urology/Genito - Urinary Surgery
Urologist

MBBS Bachelor of Medicine and Bachelor of Surgery, DNB- General Medicine
Rheumatologist
Services
Submit Feedback
Submit a review for Ruby Hall Clinic
Your feedback matters!
Write a Review
Feed
Nothing posted by this doctor yet. Here are some posts by similar doctors.
Our kidneys are an important organ in the body and are responsible for the filtration of blood and creation of urine. Sometimes, during this process salt and other chemicals get stuck together to form small crystals also known as kidney stones. The size of a kidney stone can range from the size of a sugar crystal to the size of a ping pong ball. However, it is noticed only if it is large enough to cause a blockage. Smaller stones may pass out of the body without you realizing it.
Kidney stones can be a very painful experience. Some of the symptoms exhibited by patients suffering from kidney stones are:
1. Severe back pain
2. Pain in the belly or groin
3. Painful urination
4. Frequent urination
5. Nausea and vomiting
6. Blood in the urine
Excruciating pain is usually the symptom that makes a patient consult a doctor in cases of kidney stone problems. A confirmed diagnosis can then be made by using a series of tests that include an X-ray, ultrasound, CT scan and urine analysis. A blood test may also be conducted to check the mineral levels in the body.
Kidney stones are a common condition faced by many people, but some people are at a higher risk of suffering from this than others. Some of these factors are:
1. Family history of kidney stones
2. High uric acid levels in the blood
3. Being between 20-50 years of age
4. A previous kidney stone
5. Chronic diseases such as diabetes and high blood pressure
6. Some medication such as diuretics and antacids with calcium
7. Inadequate fluid intake
Between men and women, the former are at a higher risk of suffering from kidney stones. Asians and Caucasians also suffer from this condition more than people from other races. Hormone changes during pregnancy can also trigger the formation of kidney stones.
The first thing to do if you suffer from a kidney stone is to increase your water intake. This can help dissolve some of the minerals in the stone and make it a small enough to pass through the urethra. Injectable anti-inflammatory drugs and pain relievers may be used to ease the pain caused by kidney stones.
If the kidney stone does not pass on its own, a process known as lithotripsy may also be used. This involves the administration of shock waves that can break a large stone into smaller pieces. In extreme cases, surgical techniques may also be used.
Fibromyalgia refers to a medical condition which is characterized by chronic widespread musculoskeletal pain, often backed by tiredness, sleep and issues related to memory and mood. Research indicates that the problem of fibromyalgia tends to amplify painful sensations by affecting the way our brain processes signals related to pain.Notable SymptomsGenerally physical trauma, surgery, any sort of infection or psychological stress tends to indicate that there is chance of fibromyalgia. They are now talked of in great detail below:Widespread Pain: If you are troubled by pain, on both the sides of your body, which is widespread in nature, especially above and below the waist, then it's a clear indication of fibromyalgia
Tiredness: People affected by the problem tend to wake up feeling tired, even when they sleep for long periods of time.
Cognitive Difficulties: There is a symptom, commonly known as "fibro fog", which tends to impair one's ability to focus, be attentive and concentrate on mental tasks.
Fibromyalgia often tends to co-exist with certain other painful conditions such as acute headaches like migraine, painful bladder syndrome, mucous colitis, which is the other name for irritable bowel syndrome. Causes:The actual cause of this disorder is not known but it might be the result of accumulation of certain factors.
Genetic Disorder: Fibromyalgia often tends to affect families. Certain genetic mutations might make someone a lot more susceptible towards developing this particular disorder.
Infections From Illnesses: Some genetic disorders such as lupus can cause infections, as a result of which fibromyalgia might be caused.
Trauma: Physical trauma such as car accident or even mental trauma due to early death of a loved one can lead to the problem of Fibromyalgia.
Treatment options
There are currently no cures for Fibromyalgia but some changes in lifestyle can make a person live peacefully with this chronic pain condition too. Manage Your Duties Well: Try and manage your daily chores in a sparing manner. Avoid lifting heavyweights and keep someone in the loop for assistance.
Take Sufficient Rest: Though one should avoid being in the bed for too long but still sufficient rest is a must.
Regular Exercises: Exercise is considered to be one of the best ways to get rid of fibromyalgia. Exercises in the form of either walking, swimming or stretching and bicycling would be beneficial.
Yoga: Stress related pain could be easily tackled through Yoga, which is a very effective form of exercise for people suffering from fibromyalgia.
So, we have talked about different perspectives on fibromyalgia, with regard to the symptoms, what causes this particular problem and how can one get rid of it or at least stay healthy with it.
Hypertension, which is also known as high blood pressure is a prominent factor that is responsible for the development of many serious health issues like cardiac disorder, chronic kidney diseases, vision loss and stroke. The dominant causes of hypertension include troubled lifestyle style, genetics, environmental factors and internal imbalances. You cannot possibly control the chances of suffering from hypertension but you can always prevent and minimize the risk of the problems that are associated with hypertension.
The following are some lifestyle tips that can help you to manage and minimize the risk of developing hypertension:
Maintain a healthy body weight: weight plays a crucial role in the prevention of hypertension. People who are obese run the risk of developing hypertension. It is advisable to lose excessive body fat to maintain an ideal body weight. A well-maintained body weight minimizes the risk of hypertension.
Eat a healthy and balanced diet: unhealthy food intake is a primary factor that causes hypertension. Eating a healthy and balanced diet enables you to manage your blood pressure effectively. Incorporate plenty of fresh fruits and leafy vegetables, especially the ones rich in potassium. Limit excess intake of calories, sugar, and fat as they tend to increase the risk of hypertension.
Reduce consumption of salt: higher sodium intake increases your blood pressure level. Avoid high-sodium processed and packaged foods as they are high in sodium content. A low-sodium diet enables you to keep your blood pressure normal.
Exercise regularly: an active lifestyle is known to lower the risk of hypertension. Make sure to indulge yourself into some physical activities on a daily basis.
Limit the alcohol intake: excessive intake of alcohol can raise your blood pressure level. Limit your alcohol consumption to minimize the chances of hypertension.
Monitor your blood pressure: monitor your blood sugar level on a regular basis. Hypertension usually does not show any symptoms. If your blood pressure ranges between 120-139/80-89 millimeters of mercury it is an indication that you run a higher risk of developing hypertension. A raise in blood pressure demands moderation of lifestyle practices and controlled food intake.
Manage stress level: excessive stress and anxiety are not good for your blood pressure. Severe stress is known to shoot up your blood pressure level which leads to the development of many other health related complications including the improper functioning of crucial organs like heart and kidney.
The human ear is divided into three parts, namely the outer, middle and inner ear. All these parts function in coherence with each other and help us in converting vibrations into sound and information. The middle ear consists of the air space between the inner ear and the outer ear and contains the bones that transmit the vibrations of the outer ear and translate them into information.
This area is prone to infections, especially among children and thus, may cause discomfort or pain.
Symptoms of middle ear infections: Middle ear infections primarily tend to manifest themselves as inflammation of the tissues and buildup of fluids. Some of the symptoms are mentioned below.
Infections in children: Middle ear infections primarily occur in children although it can occur in adults as well. Some of the common symptoms could be:
Ear pain either sitting or standing up and especially while lying down
Irritability and crying, which in infants could translate to more than usual crying
Problems with sound and difficulties in hearing
Fluid buildup causing balance related problems
Discharge of fluid in certain cases
Unable to sleep and also loss of appetite
In some cases, children may have high fever
Causes of middle ear infections: The primary cause of middle ear infection is due to the presence of bacteria or virus in the area. The Eustachian tube, which runs from the middle ear to the back of the throat, is connected to nasal passages as well. Any infection that affects the throat or the nose may also affect the middle ear through this tube. Primary causes for the infections could be:
Cold or flu-like symptoms, which then infect the middle ear as well
Otitis media, which is the buildup of fluid and inflammation either due to the presence of bacteria and viruses or even without it
Seasonal infections, which are common during late autumn or winters
Air pollution is also known to be a factor
Infection from others, especially in the case of children when they are part of a group care
Children from 6 months to 2 years are also susceptible to middle ear infections as their immune systems are much less developed
Treatment of middle ear infections: Usually, middle ear infections resolve on their own within a day or so. You can try warm compress with a soft piece of cloth to ease the pain. However, if pain persists for too long then antibiotic medications may be required to fight the infection with pain relief medications to lessen the pain and discomfort.

MA - Psychology, PG Diploma in Counselling & Psychotherapy, Certified NLP Master Practitioner, Certified Advanced Life Coach, Certified Clinical Hypnotherapist, Certified Psychometric Tool Analyst, Certified Wellness Coach, Certified Leadership Coach, Certified Naturopath
We spend a majority of our waking hours in an office. Naturally, the atmosphere of the office affects the way we perceive things around us, our moods, passions and personality. How do you like your office atmosphere? Do you enjoy working with your colleagues? Do you feel respected? It is essential for you to have an affirmative answer to each of these questions, for your own good. But if not, what can you do?

Shift - Staying in a negative space will pull you down and harm you. If possible, ask to be transferred to another department. Few of us have the luxury of quitting on a whim. So, update your resume and spread the word that you're looking for a change. Don't quit your current job without having a back-up plan in place. However, when looking for a new job, keep the things you don't like about your current job in mind, so that you don't find yourself in a similar situation again.

Find like-minded people - No matter how many colleagues you don't get along with, there must be a few you like. Watch their back and ask them to watch yours. Whenever you hear of anything that might affect the people around you, share the news with them but with discretion. Limit your interaction with people who pull you down and drain your energy.

Document everything - Don't let things come to a 'my word against yours' situation. This can be very stressful and harm your health. As far as possible, ensure all your communication is recorded in the form of emails, messages etc. Do not rely on someone else to take notes at meetings, rather make your own. Keeping a work diary is a good idea.
Lead by example - Negative people feed off the negativity around them. If you are a positive person, they will gradually begin avoiding you themselves or you might even make a positive impact on them. Respect people you work with and you will get their respect in return. Before condemning people, take a look at yourself and ensure that you aren't doing anything to attract that kind of behavior.
Do something about it - Complaining can get things off your chest but often do nothing to change the situation. Be a part of the solution to the negativity in your office. Be regular with your own work and stick to your deadlines. If you need something, follow up with people instead of expecting them to follow up with you.
Lastly, don't try too hard to change the system. You can only control your own life. If you see your efforts going to waste, get back to that resume and start sending it out.
Do your eyes look like the eyes of an owl?
Have those wretched dark circles spoiled the beauty of your face?
Well then soon, you are going to bid them good-bye as I am going to give you some tips to get rid of those dark circles.
Some tips to get rid of dark circles are:
Sleep well. Dark circles are mutual in people above 20 or those who sleep less or are fatigued. Stressful life style can also lead to dark circles. Dark circles are predominant in old people but nowadays due to lack of sleep, stress it is common in adolescents as well as youngsters.
5
people found this helpful
Aging of the skin is a natural process that affects all aging individuals. It manifests itself in the form of skin wrinkling, sagging, discoloration and other visible effects. Such changes become more apparent as soon as one reaches late thirties or early forties but early onsets are now very common too, which can be caused by a number of factors.
Damage due to sun exposure is the primary cause of skin aging. It especially affects those who have lighter or fairer skin as the low melanin content in their skin makes it more prone to damage and aging.
Although skin aging cannot be entirely stopped or reversed, the process can be slowed down to prevent its early onset.
There are many ways of doing so through some simple lifestyle modifications such as the following:
Avoid sun exposure : This is the most basic way of reducing the rate of skin aging and slowing down the process. While going out in the day cannot always be avoided, it is important to keep the skin covered with clothing, hats and sunglasses.
Always wear sunscreen : This provides protection from the harmful rays of the sun (known as UVA and UVB). Making a habit of constantly applying sunscreen on all exposed parts of skin plays an important role in preventing skin aging. It is also necessary to use the right products, which should have an SPF rating or 30 or more.
Eat healthy: Having a nutritious balanced diet can make a tremendous positive impact on your skin. Consumption of food items that are rich in vitamins, minerals and other nutrients is essential. It is also important to drink lots of water and fluids to stay hydrated. Junk food and sugary drinks should be avoided as it negatively affects skin health.
Exercise regularly: Keeping fit through regular workouts and exercise improves the circulation of blood in the body and consequently, the supply of blood and oxygen to the skin. This keeps the skin healthy and young and prevents early onset of wrinkling and aging.
There are several other ways of preventing skin aging such as not smoking, avoiding the use of too many products and cosmetics, getting enough sleep, and always keeping skin cleansed and moisturized. Following these simple ways can effectively make your skin look younger and slow down the aging process.
5
people found this helpful
In our fast-paced life, a wrong bend or an incorrect posture is quick to trigger a backache. It can also occur because of reasons like arthritis, improper diet, lack of physical activity, an improper lifting of a heavy object, excessive physical labour or pregnancy. Most white collared professionals are a victim of a sedentary lifestyle where they spend hours on end sitting in the same position. In fact, prolonged sitting is also a cause for weight gain, obesity, joint problems, poor health and even premature death.
Our instant reaction is to take a painkiller and get relief from backache. But painkillers often come with unwanted side effects and it is best not to take them unless prescribed by a physician. Some of the commonly prescribed painkillers in the market increase your risk to a heart attack by 2 to 4 times, cause cardiovascular problems, gastrointestinal problems, like digestive tract bleeding and even kidney problems. Instead, backache has several home remedies that can wonders. It will require a little patience but the zero side effect factor and long term relief will eventually be great for you.
Try these herbal and home remedies for backache:
Internal and external pain relief with Ginger: Ginger has anti-inflammatory compounds that can work well for pain relief. You can start by making Ginger tea. To do this, add 2-3 slices of ginger in half cup boiling water and simmer it for 10 - 15 minutes. You can add honey and drink it 2-3 times a day. You can also add half teaspoon crushed peppercorns and 2-3 cloves to this tea. Adding a dash of black salt helps in improving the taste.
Harness the power of Basil: Add 10 Basil leaves to a boiling cup of water and continue to boil it until it reduces to half. You can add a dash of salt to this and drink it through the day.
Home remedies with exercise: Not only should you stretch between long sitting hours, but you should also get some back exercise suggested by a physical trainer with expertise in the field.
Trigger your inner healing by releasing endorphins: Endorphins act as a pain-blocking mechanism in the body and doing certain activities you like can help release them. From walking for 20 minutes to aerobics, to yoga to meditation to chiropractic care, you can try whatever makes you happy and calm to trigger your inner healing.
Garlic: These tiny cloves healing powers are well known for a variety of body ailments including blood pressure. Taking a couple of cloves early in the morning on empty stomach or massaging with garlic oil helps relieve backache

Let your food be your medicine:
Avoid sugar in your diet: Researchers conclude that having a diet rich in sugar and fructose could be the most damaging thing you do to your brain, among other organs.
Omega 3 fats in diet: Our body needs a balance of Omega 3, Omega 6 and Omega 9 in the body. Good intake of Omega 3 fats helps in decreasing neuro inflammation.
Vitamin B12 and Folate levels: Asses your Vitamin B12 plus folate levels, and take good quality multivitamins to optimize blood levels of these vitamins.
Antioxidants rich diet: Try to take vegetables 6-8 times in a day with seed and nuts every day.
Optimize your Vitamin D levels: Researchers believe that Optimal Vitamin D levels are neuroprotective, it protects brain cells by increasing the effectiveness of glial cells in nursing damaged neurons back to health.
Try consuming a Gluten Free, Casein Free diet to rule out non-coelaic gluten sensitivity which Is in turn related to neuropsychiatric disorders.
Avoid or limit Cow Dairy: I recommend yogurt and ghee made using cow milk. Try camel milk or goat milk products. Always go for organic products.
Organic Diet: Researchers conclude that pesticides and other chemicals in food leads to intestinal damage and also believe that leaky gut is related to leaky brain. Try to implement an organic diet as much as possible and stay away from pesticides, antibiotics, hormones and GMO foods.
Increase fiber content in diet: Add Chia seeds and Flax seeds to your diet, as it feeds the healthy microbiome present in your intestine.
Add fermented foods to your diet: I recommend everyone to read "Second Brain" to understand the relation of Gut Microbiota and neuropsychiatric disorder. Simple dietary changes such as consuming fermented foods and probiotics, which help you to modulate your gut microbiome.
2
people found this helpful
Psychiatric disorders like bipolar disorder or schizophrenia do not appear all of a sudden. There are small changes that happen to an individual over a long period of time until the disease fully develops. These signs and symptoms might be too subtle in the early stage for other people to notice until they become obvious. But an early detection of any irregularity proves to be more beneficial for the patient in the long run.
It is important to know the telltale symptoms of mental disorder to distinguish between what is regular and what is not.
-Withdrawal
Everyone needs some quiet time to cool off and relax but if a person continuously withdraws him/herself from social occasions and avoids meeting or speaking to friends, it could be a sign that something is wrong. Losing interest in life, work and people are symptoms of depression and psychotic disorder.
-Thinking problems
Having trouble concentrating, remembering, understanding and explaining oneself in a coherent manner are some common signs of mental disorder.
-Anxiety
Excessive stress and anxious behavior for a prolonged period are not normal. Frequent heart palpitations, headache, shortness of breath, racing mind and restlessness are cries of help that need to be heard.
-Emotional outbursts
Sudden dramatic outbursts for no apparent reason, frequent mood swings and feeling distressed are potent signs of mental illnesses. These kinds of behavior are seen as part of a person's nature and so they are often unnoticed.
-Changes in appetite and sleeping patterns
Oversleeping may be a sign of depression and insomnia could be a sign of anxiety. Changes in appetite and not caring about oneself or the world are indicators of a mental problem.
2
people found this helpful
View All Feed
Near By Clinics