About
Our mission is to blend state-of-the-art medical technology & research with a dedication to patient welfare & healing to provide you with the best possible health care.
...more
Our mission is to blend state-of-the-art medical technology & research with a dedication to patient welfare & healing to provide you with the best possible health care.
More about Deendayal Memorial Hospital
Deendayal Memorial Hospital is known for housing experienced Orthopedists. Dr. Anand Kavi, a well-reputed Orthopedist, practices in Pune. Visit this medical health centre for Orthopedists recommended by 59 patients.
Timings
Location
# 926, Fergusson College Road, Shivaji Nagar Landmark : Near Tukaram Maharaj Paduka Chowk
Fergusson College Road
Pune,
Maharashtra
-
411004

Get Directions
Doctors in Deendayal Memorial Hospital
MBBS, MS - Orthopaedics
Orthopedist

MBBS, MD - Internal Medicine, DNB (Cardiology), FSCAI
Cardiologist
MBBS, MD - Dermatology, DDV
Dermatologist
Services
Submit Feedback
Submit a review for Deendayal Memorial Hospital
Your feedback matters!
Write a Review
Feed
Nothing posted by this doctor yet. Here are some posts by similar doctors.
Wash the skin two to three times a day. Keep the skin dry. Avoid excess groin skin irritation by wearing 100% cotton underwear. Avoid fabric softeners, bleaches, or harsh laundry detergents. Wash your workout clothes, underwear, socks, and towels after each use. Keep your groin, inner thighs, and buttocks clean and dry, especially after you exercise and shower. After showering or bathing, dry the irritated groin area by gently patting it with a towel. Be sure to dry your skin thoroughly. Mix two tablespoons of apple cider vinegar in two cups of warm water. Wash the infected area with this solution and allow it to dry on its own. Another option is to apply a mixture of equal parts of white vinegar and coconut oil on the affected skin. Like hydrogen peroxide, rubbing alcohol can help kill off the fungus that's on the surface level of the skin. You can apply it directly to the affected area Listerine: It has antiseptic, antifungal and antibacterial properties, which help treat itch.
GERD is not related to joint pains. But yes high uric acid is related to joint pains. 1. Don't Overeat 2. Don't take tea empty stomach. Eat something like a banana (if you are not diabetic) or any seasonal fruit or soaked almonds and a glass of water first thing in the morning (within 10 mins of waking up). No only biscuits or rusk will not do. 3. Take your breakfast every day. Don't skip it. 4. Have light meals every 2 hours (in addition to your breakfast, lunch n dinner) e.g. Nariyal paani, chaach, a handful of dry fruits, a handful of peanuts, any fresh n seasonal fruit, a cup of curd/milk etc 5. Finish your dinner at least 2 hours before going to sleep. 6. Maintain active life style. This is most important n non negotiable part 7. Avoid fast foods, spicy n fried foods, Carbonated beverages 8. Take a lot of green vegetables n fruit. 9. Drink lot of water. 10. Curd is good for u. 11. Everyday preferably sleep on same time For more details you can consult me.
गुड़हल के फूल का वैज्ञानिक नाम रोजा साइनेसिस है. गुड़हल के फूल में कई तरह के पोषक तत्व जैसे कि फाइबर वसा कैल्शियम विटामिन सी आयरन आदि भरपूर मात्रा में पाए जाते हैं. इसलिए गुड़हल का फूल हमें कई बीमारियों से निजात दिलाता है. गुड़हल का फूल हमारे यहां धार्मिक रुप से काफी महत्वपूर्ण है. हिन्दू परम्पराओं में विभिन्न प्रकार के पूजा अनुष्ठानों में उड़हुल का फूल का इस्तेमाल किया जाता है.लेकिन आज हम इस लेख में उड़हुल के लाभ के बारे में जानेंगे. तो आइए इस लेख के माध्यम से हम गुड़हल के फूल के फायदे को जानें.

बालों के लिए गुड़हल के फूल के फायदे-
यदि आप अपने बालों को सुंदर और स्वस्थ रखना चाहते हैं तो गुड़हल का फूल एक बेहतर विकल्प हो सकता है. उड़हुल के ताजे फूलों को पीसकर बालों पर लगया जा सकता है. इसके अलावा यदि आप चेहरे पर हुए मुंहासे से परेशान हैं तो इसके लिए लाल गुडहल की पत्तियों को पानी में उबाल कर पीस लें। अब इस पेस्ट में शहद को मिला कर त्वचा पर लगाएं. यह आपको मुहांसे से राहत प्रदान करता है. गुड़हल के फूल का प्रयोग हम बालों की कई समस्याओं के लिए भी कर सकते हैं. गुड़हल की पत्तियों को जैतून के पत्तों के साथ मिलाकर बने पेस्ट को 10 से 15 मिनट के लिए सिर पर लगाकर रखें इसके बाद इसे गुगुने पानी से धो लें. इससे आपके बाल घने दिखाई देने लगेंगे. इसके अलावा गुड़हल की पत्तियों को पीसकर इसमें नारियल तेल मिलाकर थोड़ा गर्म कर लें. अब इस तेल को अपने सिर पर मालिश करने के लिए प्रयोग करें. इससे आपके बालों में चमक और मजबूती आती है. बालों लिए गुड़हल के फूल का प्रयोग हम बालों की कई समस्याओं के लिए भी कर सकते हैं. गुड़हल के पत्तों और फूलों से बना पेस्ट प्राकृतिक कंडिशनर का काम करता है.

गुड़हल के फूल के अन्य फायदे भी हैं-
गुड़हल के फूल की कुछ प्रजातियों बहुत सुंदर और आकर्षक होते है. इसलिए कुछ प्रजातियों को उड़हुल के सुंदरता और आकर्षक होने के कारण लगाया जाता है. आपको जानकार हैरानी होगी कि नींबू, पुदीना आदि की तरह के औषधीय गुण गुड़हल में भी मौजूद होते हैं। इसलिए इसकी चाय भी हमारे सेहत के लिए अच्छी मानी जाती है. गुड़हल के कई प्रजातियों में से एक प्रजाति 'कनाफ' का इस्तेमाल कागज निर्मित करने के लिए भी किया जाता है. इसके अलावा एक अन्य प्रजाति 'रोज़ैल' का इस्तेमाल मुख्य रूप से कैरिबियाई देशों में सब्जी, चाय और जैम बनाने में भी किया जाता रहा है. गुड़हल के फूलों को हमलोग देवी और गणेश जी की पूजा में अर्पण करने के लिए भी किया जाता है. इनके फूलों में त्वचा को मुलायम बनाने के साथ-साथ आर्तवजनक, फफूंदनाशक, और प्रशीतक जैसे गुणों की भी मौजूदगी होती है।

कई कीट प्रजातियों के लार्वा इसका इस्तेमाल भोजन के रूप में भी करते हैं। इसके फूलों और पत्तियों को पीस कर इसका लेप सर पर लगाने से बाल झड़ने और रूसी की समस्याओं से कारगर तरीके से निपटा जा सकता है। यही नहीं इसका इस्तेमाल केश तेल बनने के लिए भी किया जाता है। इसका प्रयोग केश तेल बनाने में भी किया जाता है. गुड़हल के फूल को परंपरागत हवाई महिलायें अपने कान के पीछे से टिका कर पहनने के लिए भी करती हैं। ये बहुत रोचक बात है क्योंकि इस संकेत का अर्थ ये होता है कि वो महिला अविवाहित है और वो विवाह के लिए उपलब्ध है.

* गुड़हल के फूलों का इस्तेमाल बालों को आकर्षक और स्वस्थ रखने के लिए भी किया जा सकता है. गुड़हल के फूलों को पानी में उबाल कर बाल धोने से हेयर फॉल की समस्या दूर हो जाती है. यह एक तरह का आयुर्वेदिक उपचार है.
* गुड़हल की 10 ग्राम पत्तियों को मेहंदी और नींबू के रस में मिलाकर बालों की जड़ों से सिरे तक अच्छे से लगाएं. इस विधि से बालों के डैंड्रफ खत्म हो जाती है.
* इसका उपयोग कॉस्मेटिक में भी किया जाता है. भारत में गुड़हल की पत्तियों और फूलों से हर्बल आईशैडो बनती है.
* गुड़हल का फूल शरीर की सूजन के साथ-साथ खुजली तथा जलन जैसी समस्याओं से भी राहत देता है. गुड़हल के फूल की ताजी पत्तियों को अच्छी तरह पीस कर सूजन तथा जलन वाली जगह पर लगाएं, कुछ ही मिनटों में समस्या दूर हो जाएगी.
* बच्चों के लिए हर्बल शैम्पू बनाने में भी इसका उपयोग होता है, क्योंकि यह माइल्ड होता है.
* गुड़हल के फूल और पत्तों का उपयोग त्वचा से झुर्रियां दूर करने में भी किया जाता है.
Dear lybrate-user, Premature graying of hair is due to immunity weakness due to nutritional deficiency, recurrent infection, loose motion and any past debilitating disease. So take care of diet. Medicine will also help you for controlling gray hair, reversibility is not sure. So take prepaid on-line consultation for medicinal help.
1
person found this helpful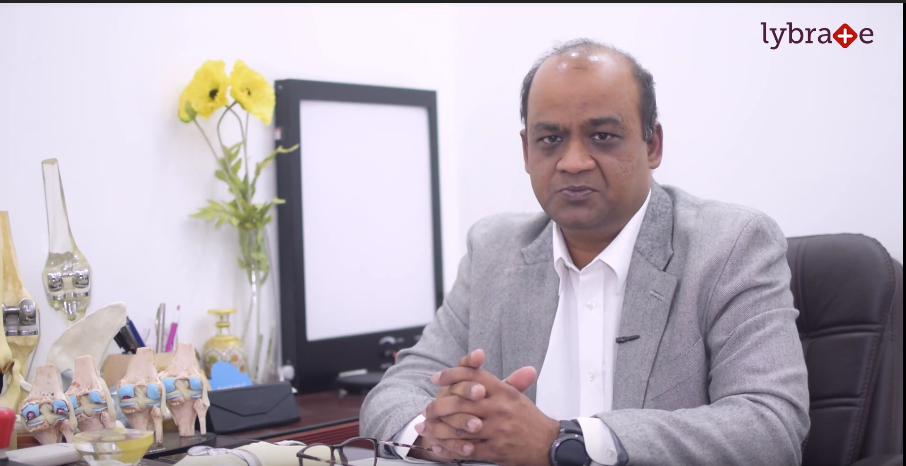 In medical terms, Osteoarthritis is referred to a disease of the joints. It mostly affects the cartilage or the slippery tissue, which helps to cover the ends of bones in a joint. Proper cartilage helps in gliding of the bones one over the other. In osteoarthritis, the cartilage's top layer gets damaged or breaks down. This leads to rubbing of the bones and swelling, pain or loss of motion. As time passes by, the joint may lose its shape. There is also a possibility of developing bone spurs from the edges of the joint. This causes pain and damage.
238
people found this helpful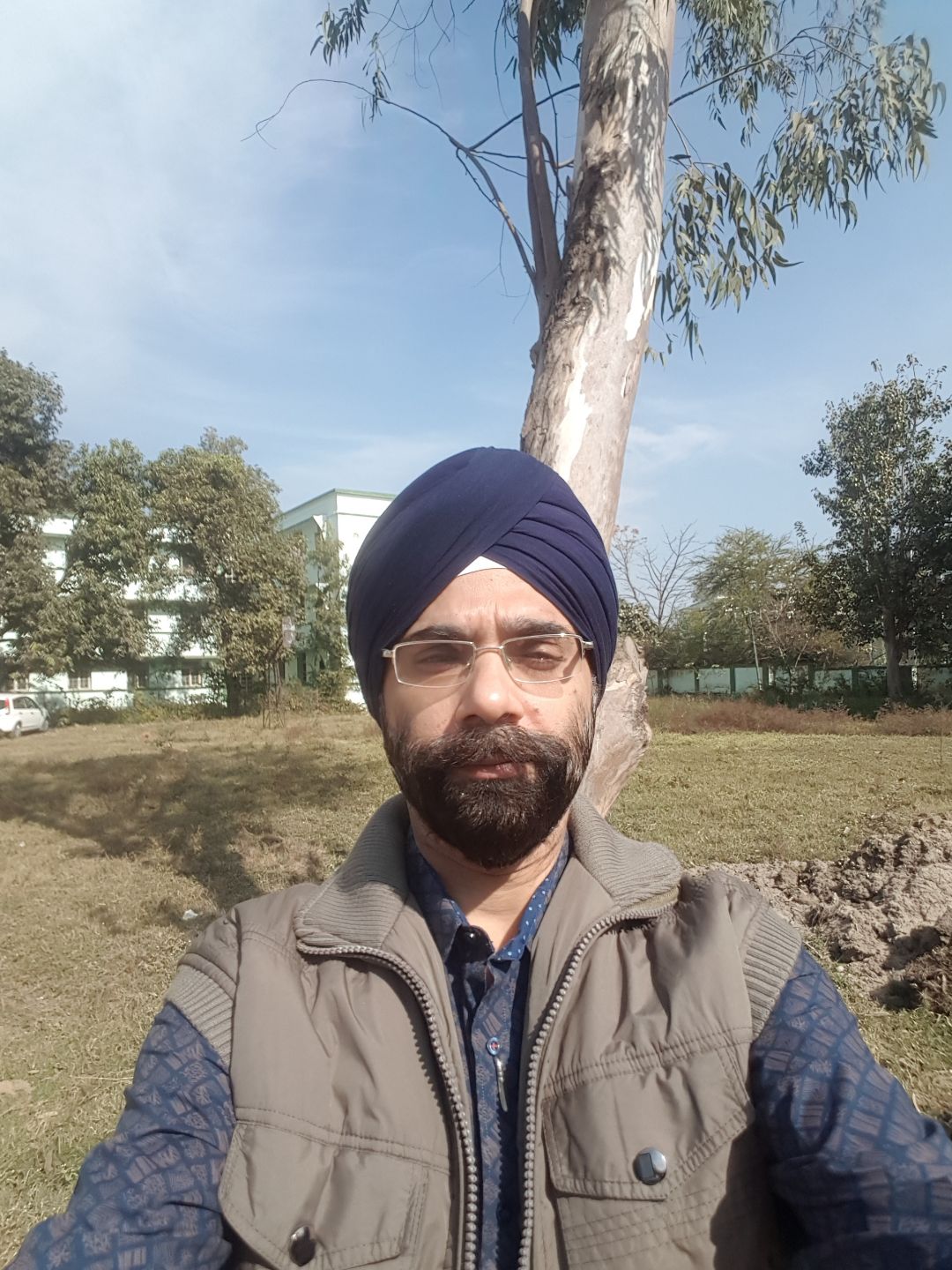 MBBS Bachelor of Medicine and Bachelor of Surgery, MD - Chest & TB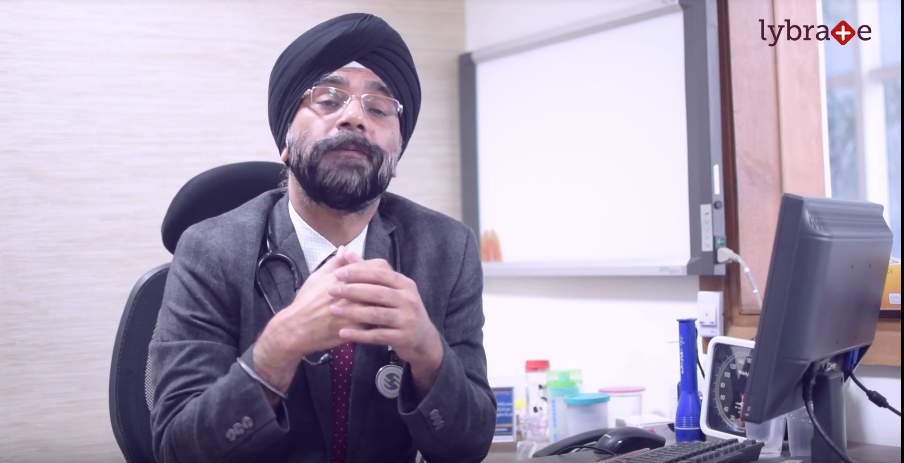 189
people found this helpful
DNB, Diploma In Orthopaedics (D. Ortho), MBBS Bachelor of Medicine and Bachelor of Surgery, Feloship In Joint Replacement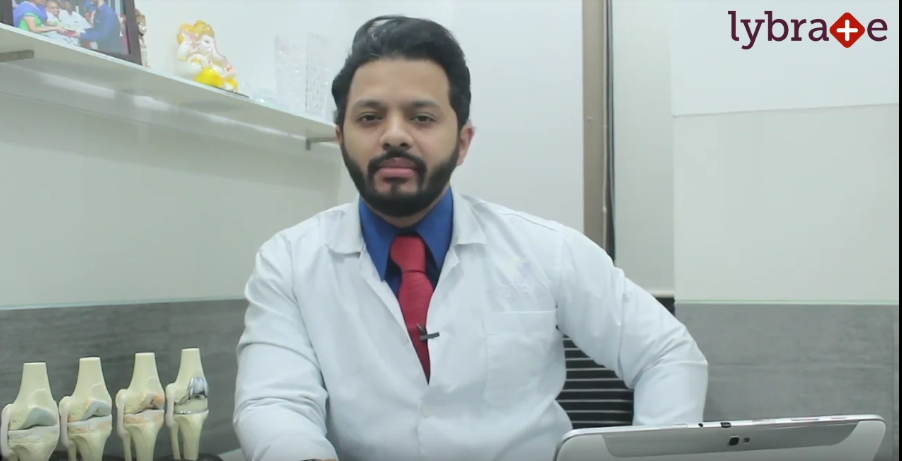 The knee acts as hinge joint and allows flexion (bending) and extension (straightening). The knee is formed by the tibiofemoral joints, where the end of the femur (thigh bone) glides over the top of the tibia (shin bone) and the patellofemoral joint where the kneecap glides over the end part of the femur.
282
people found this helpful
Hi Lybrate user, For better & healthy hairs follow some ayurveda tips - -Ayurvedic Oils to Give your Scalp a Hot Oil Massage. -Hair becomes more prone to breakage when it is wet. So, you must avoid combing your just after a bath. - take atleast 7 hours sound sleep in night, avoid day sleep. It is during sleep that most of the tissues are regenerated and rejuvenated. - avoid using hot water to wash hairs. - Anuloma viloma pranayam is also useful for healthy hairs. - take natural calcium suplements, avoid hot air hair blower to dry your hairs. You can consult online for better guidance & medicines.
Acne is infection & inflammation of oil glands present in skin of face. Ayurvedic medicines & few dietary changes permanently cures acne. -Avoid oily, spicy, sour food - avoid fermented foods, deep fried foods. - drink at least 3 litres of water per day. - wash face for 4- 5 times daily with herbal soap. - take 7- 8 hours sound sleep, avoid day sleeping. - practice anulom vilom & bhastrika pranayama for 10 minutes daily - eat green more vegetables, salads & dietary fibres You can consult online on this platform for better guidance & medicines.
Ayurveda is an ancient healing technique that is very effective for today's lifestyle ailments. For many people a low back ache can be quite a pain. While strong pills and capsules may give you temporary relief they do not address the core issue and have a number of side effects. Ayurveda on the other hand, addresses the trigger to the back ache and has no side effects. Intrigued; take a look at these ayurvedic techniques to cure low back pain.
Cut out on spices
We may think it unrelated, but low back pain is often accompanied by indigestion. Spinal cord nerves connect to back muscles and digestive organs. Hence, a small change in your diet can have a great impact on your health. Spicy food aggravates the digestive system and has a drying effect on the body. By cutting back on spices and oil, the digestive system can work better and there will be less stress on the nerves connecting the spinal cord and back muscles and thus lesser back aches.
Warm your body
According to ayurveda, back pains are caused by an increase in vata dosha or the amount of air and ether elements in the body. Warming the body can help lower these levels. Apply a heat pack to the back as a way of keeping the external body surface warm. Additionally, add warm food to your diet. This opens out any blockages in your digestive system and in turn reduces low back pain.
Padahastasana
Ayurveda is very closely linked to yoga. Padahastasana is a yoga asana which addresses lower back pain by opening up the digestive channels and allowing the vata dosha to flow easily through the body. To practice this asana stand with your legs together and lift your arms straight above your head while inhaling. As you exhale, bend forward from the hips while keeping your back and legs straight. Try and touch your toes. Hold the position for as long as possible and come back to the starting position while inhaling.
Anuloma Viloma
Anuloma Viloma is a breathing exercise that balances the vata dosha. This is a technique that involves breathing from alternate nostrils. To begin, close the right nostril with your thumb and inhale through the left nostril. Close both nostrils and hold your breath for a few seconds. Then, release through the left nostril. Repeat this process, starting from the left nostril.
Bishop's weed seed tea
Tea made from the seeds of Bishop's weed is can provide instant pain relief from low back pains. This is suitable for men and women of all ages except those with heart problems.
The core principle of ayurveda is to listen to your body's messages. These techniques will help you become more tuned to your body's needs and keep you free from back aches.
View All Feed
Near By Clinics