Personal Statement
I am practicing psychologists have the professional training and clinical skills to help people learn to cope more effectively with major life problems, physical traumas, and difficult li...
...more
I am practicing psychologists have the professional training and clinical skills to help people learn to cope more effectively with major life problems, physical traumas, and difficult life transitions.
More about Ms. Mansi Sattikar
Ms. Mansi Sattikar is a Psychologist with an experience of over 11 years. She completed her MA in Clinical Psychology from Campus College, Nagpur in 2005. She has previously worked as a Marriage Counsellor at Swadhar and as a Deaddiction counsellor at Muktangan De-addiction Centre. Dedicated to her profession she pays great attention in keeping her Patients well informed about the treatment plans regarding their problems. She is a strongly ethical person and believes in providing the best health care possible to her patients. Ms. Mansi Sattikar believes in making her patients comfortable and makes them have a better understanding of their problems. She is a staunch believer that the doctor patient confidentiality should always be maintained. In 11 years of her practice Ms. Mansi Sattikar had numerous happy satisfied patients. The treatment services provided by Ms. Mansi Sattikar include anger management therapy, adult counselling, abnormal behaviour treatment, drug de-addiction treatment, obsessive compulsive disorder treatment, cognitive behavioural treatment, grief counselling, premarital counselling, nicotine- de addiction, parenting guidance and stress management. She deals with patients suffering from anxiety Disorders, Bipolar Disorder, Disruptive, Impulse-Control, and Conduct Disorders, Dissociative Disorders, Feeding and Eating Disorders, Neurocognitive Disorders, Neurodevelopmental Disorders, Personality Disorders, Sleep-Wake Disorders, Somatic Symptoms and Related Disorders, Substance-Related and Addictive Disorders, Trauma and Stress - Related Disorders. You can visit her at Orchid Multi Speciality Hospital in Lohegaon, Pune. ?
Info
Education
MA In Clinical Psychology - Campus College, Nagpur - 2005
Languages spoken
English
Hindi
Location
Consult Online
Text Consult
Send multiple messages/attachments. Get first response within 6 hours.
7 days validity
•
₹300 online
Consult Now
Phone Consult
Schedule for your preferred date/time
10 minutes call duration
•
₹300 online
Consult Now
Video Consult
Schedule for your preferred date/time
10 minutes call duration
•
₹300 online
Consult Now
Services
Submit Feedback
Submit a review for Ms. Mansi Sattikar
Your feedback matters!
Write a Review
Patient Review Highlights
"Prompt"
1 review
"Caring"
1 review
"Very helpful"
4 reviews
"knowledgeable"
1 review
Feed
Shared 1 year ago • Featured Tip
Although a natural emotion, anger needs to be managed at all times so that it doesn't get out of control and cause problems in your life. Whether at home, work or in your relationships, uncontrolled anger can affect your general life quality. However, controlling your anger comes with the benefit of improving your overall health, while reducing stress levels.
Here are some of the ways that you could learn to gain control on your temper:
1. Practice deep breathing
Instead of allowing your anger to get out of control, every time you start feeling angry, get down to practicing some simple breathing techniques to calm your tense body and mind. Here's what you should do when enraged:
Take slow, but deep breaths to counteract the stress reaction that usually accompanies anger
Slowly repeat a calming word or phrase, which could be 'relax', 'take it easy' or 'I am in control of my anger'
Work on your muscles by tightening and then relaxing them
2. Count from 1 to 100 or 100 to 1
Counting numbers can prevent you from flying off the handle. It takes your mind away from the cause of your anger and prevents you from mulling over the situation. The act of counting also provides you with the time to delay the impulsive behaviour that often follows the emotion. You can even make this more effective by breathing in slowly and deeply whenever you start on a new number.
3. Focus on the present
Whenever you're angry, don't look back at the past. By doing so, you may end up bringing past grievances into your present situation, while holding others responsible for feeling how and what you feel. Instead focus your attention on what you can do in the present to work out the issue.
4. Relax tight muscles
Another tip that can help you to cool down fast is a gentle massage of the areas of tension, which are usually the shoulders, neck and scalp. For the shoulders, simply rotate them to relax tight muscles. To release the tension that gets built up in your neck and head region, perform a simple scalp massage to improve blood circulation and consequently, relax your mind.
5. Listen to music
Listening to music can soothe frayed nerves and calm you down. It works by helping you to sieve through the feelings of anger and disappointment in a constructive manner. If you wish to discuss about any specific problem, you can consult a psychologist.
4699
people found this helpful
Shared 1 year ago • Featured Tip
Communication is the key for a successful relationship and both partners must ensure that they discuss not just their feelings, but their problems as well with each other. Sexual disorders are one of the most common and least discussed disorders. While there are a number of forums, it is to be borne in mind that these are complex issues and include various components, such as psychological, social, physiological, and emotional. It is difficult to say that what caused impotence in one person or what worked for one person will work for all.
As much as it may not seem very pleasant, the best way to manage is to have a frank talk, both with the partner and with the doctor. Let us first look at impotence briefly. Whether erectile dysfunction, premature ejaculation or ejaculatory impotence, it affects the ability to enjoy normal sexual activity and the relationship is affected. With detailed discussions, most often there is a strong past history that emerges. This could be broken relationships in the past, distrust with partner's, past sexual abuse, leading to a mix of fear, guilt and anger.
This can play a deep submerged role during current acts leading to reduced pleasure. A detailed discussion should delve deep into such issues and counselling is often required. It is also important to identify any associated causes like smoking, diabetes, trauma, or other diseases. A detailed drug history is also required in most cases to elicit the exact reason.
Patients who have a psychological component are benefited greatly by counseling. It is important to involve the partner also in these sessions because it is a couple that is being treated, never an individual. Altering medications and treating the associated disorders also improve performance.
Frigidity is very less talked about, women who are not able to be aroused, cannot achieve orgasm, or do not enjoy sex are generally group under this condition. More often than not, female sexual issues have a very strong emotional or psychological component than the male issues. Medications are almost always the last resort to manage these. Sexual abuse, past disappointments, fear of failure, fear of not being able to satisfy the partner, fear of pregnancy, fear of getting hurt during sex, and various other reasons lead to frigidity in females.
There could be some cases where there are anatomical reasons leading to frigidity like malfunctioning endocrine glands and vaginal muscle spasms. These are very rare and also disappear with thorough counseling.
Be it the male or the female who is affected, the relationship for sure suffers. To strengthen the relationship, it is very important to have a heartfelt talk and work on the issue. For all you know, sometimes, it may be something that can be sorted out in just a couple of weeks. If you wish to discuss about any specific problem, you can consult a psychologist.
2849
people found this helpful
Shared 1 year ago • Featured Tip
You may feel there's nothing you can do about stress. The bills won't stop coming, there will never be more hours in the day, and your work and family responsibilities will always be demanding. Stress and anxiety negatively impacts your health as it makes you prone to diseases, the most common ones being high blood pressure and diabetes. Yes, you have more control over stress than you might think. Stress management is all about taking charge: of your lifestyle, thoughts, emotions, and the way you deal with problems. No matter how stressful your life seems, there are steps you can take to relieve the pressure and regain control.
There are many ways by which you can deal with stress:
Identify the sources of stress in your life- It's easy to identify sources of stress following a major life event such as changing jobs, moving home, or losing a loved one, but pinpointing the sources of everyday stress can be more complicated. It's all too easy to overlook your own thoughts, feelings, and behaviors that contribute to your stress levels. Sure, you may know that you're constantly worried about work deadlines, but maybe it's your procrastination, rather than the actual job demands, that is causing the stress.
Eat healthy, eat right- Make sure the meals you eat are nutritious and well balanced. It is essential that the foods should be a wholesome mix of carbohydrates, protein, fats, Vitamins and minerals. Focus mostly on whole foods rather than refined foods and include plenty of vegetables and fruits in your diet.
Give peace a chance- Meditation, when practiced on a regular basis, has been shown to cut down stress levels significantly. It helps in restoring your emotional well-being and increasing self-awareness.
No more glug glug- Although a glass of some good old red wine or Chardonnay twice a week definitely lifts your spirits, excessive alcohol consumption and making it a habit you cannot do without can mess with your brain and cause panic to set in once the effects of alcohol wear off. Apart from all the other serious health complications, it is known to aggravate stress and anxiety once the "high" of alcohol recedes.
See the lighter sides of life- Try to see the lighter side of things in life; remember everything in life doesn't warrant seriousness. Realize that you can't control each and every thing, so stop trying to and just go with the flow.
Reach out! Be in the thick of things- Talk to people, volunteer or play team sports as these can help uplift your mood and make you feel better. It acts as a support network that can help you manage stress.
Get moving- Physical activity plays a key role in reducing and preventing the effects of stress, but you don't have to be an athlete or spend hours in a gym to experience the benefits. Just about any form of physical activity can help relieve stress and burn away anger, tension, and frustration. Exercise releases endorphins that boost your mood and make you feel good, and it can also serve as a valuable distraction to your daily worries. If you wish to discuss about any specific problem, you can consult a psychologist and ask a free question.
3295
people found this helpful
Shared 1 year ago • Featured Tip
An intense fear for anything is called as phobia. Fear and phobia are different to explain in simple terms person feeling anxious and nervous while doing something is fear and failure to attempt to do the work and staying back is phobia. In phobia they have intense fear that make the person to always keep away from exposing to the situation.
Symptoms:
The most common symptoms of phobia are:
Trembling or shivering and shaking of body.

Rapid breathing or sometimes difficulty in breathing

Increased heart rate and chest tightness.

Tingling sensation

Hot or cold flushes
Psychological or emotional effects include:
Anxiety and fear

Detachment from self and environment

Looking for ways to escape from facing the situation

Going crazy or sometimes even loss of control

Overacting to avoid facing the situation.
Consider for treatment and self help of phobia if you have most of the above symptoms in an extreme state. Intense fear, anxiety, interference or avoidance of normal routine and phobia for at least more than 6 months needed to be treated with utmost care.
Treatment and Self help:
Identify your fear level and intensity really helps you to work for the ways to relieve from phobia. Identify the symptoms you experience during fearful situation and work on it to overcome the symptoms.

Learn and practice deep breathing relaxation technique and practice to do few simple deep breathing relaxation exercises.

Face the negative thoughts with courage. In phobia you may overestimate the fearful situation and underestimate your potential to overcome it. Challenge your negative thoughts is the good way of self help.

Make yourself prepared and expose yourself to the fearful situation.

Frame your frame ladder and try to climb each ladder with utmost care and confidence.

Practice regularly. The more you practice exposing to the situation sooner you get relieved from the fear and phobia. If you wish to discuss about any specific problem, you can consult a doctor and ask a free question.
2641
people found this helpful
Shared 2 years ago • Featured Tip
Depression takes the joy out of all your activities, and can make merely getting through a day feel overwhelming. It is very common to be upset for some time and most people recover from this feeling and start smiling again in a short span of time. But, if you or any of your loved ones are almost always very sad and this spirit is affecting your daily life considerably, then chances are you might be undergoing a phase of depression.
To tackle it, it is important to understand and know you are depressed. Awareness is crucial to deal with the condition:
Sudden variation in weight or appetite: If you suddenly find that you've lost or gained a significant amount of weight without any substantial reason, then chances are high that it is happening because of your depression.
Anger or irritated mood: Having a low level of tolerance, getting angry quickly or always being in an irritated mood can be a prominent sign of depression.
Feel tired: When the body does not get adequate sleep, you begin the day feeling tired. Thus, depressed people often feel fatigued and complain of a number of muscle and joint pains. This is because the body has not had enough time to regenerate cells during the night. This is usually complemented by complains of persistent headache and stomach aches, both of which are emotionally connected to the way you feel.
Cultivation of a pessimistic approach about everything in life: You feel a sense of hopelessness and that your situation in life will always be the same without any improvement is a sure shot sign that you are suffering from depression.
Irregular sleep pattern: Your sleep quality is very closely related to the way you feel. Depressed people often suffer either from insomnia or oversleeping. Depressed people can have trouble going to sleep as well as staying asleep. This can cause drowsiness and lethargy during the day. Sleep apnea is also linked with depression.
3533
people found this helpful
Asked for male, 28 years old from Hyderabad
Hello. Congradulation for future father. Basically in pregnancy period lot of hormonal changes happend in the body that is the reason your wife must have react emotionally. These days emotions are in pick.
5
people found this helpful
Shared 2 years ago • Featured Tip
Somatic symptom disorder is when you put so much focus on symptoms such as pain or fatigue that you have trouble functioning or experience severe emotional distress. You will be visiting the doctor a lot, completely unnecessarily and will waste a lot of money when you have no major health concerns. However, there are treatments, which can help you cope with this problem. Read further to find out what they are:
Symptoms
Worrying excessively about an illness, which has not yet occurred
Frequent health care visits
Fear of physical activity damaging your body
Fearing that the evaluation of doctors is not adequate
There are many more symptoms, which may indicate that you are suffering from somatic symptom disorder. However, the most important way of telling whether someone is suffering from somatic symptom disorder or not is to see whether the patient is overly worried about a physical problem, which has not yet occurred. One of the first steps in making sure that this does not happen is finding out what causes the problem and preventing it. Here are the causes of somatic symptom disorder.
Causes: As with other psychological disorders, the exact cause of somatic symptom disorder is not yet known. However, there are a number of factors which may increase the risk of it, such as:
Genetic and biological factors: These as well as an increased sensitivity to pain are some of the factors, which you have no control over.
Environment you grew up in: Just like the genes you have, the environment you grew up in and your family influence will have a major impact on whether you develop the condition as well.
Problems processing emotions: When people have problems processing emotions, their physical symptoms seem like a bigger problem than they actually are.
Treatment: Luckily, there are treatments for this disorder as well, which include.
Psychotherapy: Psychotherapy is the most common treatment used to help people with somatic symptom disorder.
Medications: Since depression and pain often occur when a person is suffering from somatic symptom disorder, antidepressants can be given as well.
3137
people found this helpful
Asked for male, 32 years old from Indore
Hello. I can understand the problem. Basically this is psychological disease. To quit his bad habit need to admit him in a good rehabilitation centre. Deaddiction counseling is imp.
2
people found this helpful
Asked for male, 22 years old from Agra
Hello lybrate-user. Thank you for chosing lybrate. This is really sad that you lost somebody who was closer to you. This is really very natural feeling but hitendra life never stops na. We have to move forward. Its not easy to forget that person. Still try to engage yourself in a fruitful activity while doing you will get positive output.
3
people found this helpful
View All Feed
Near By Doctors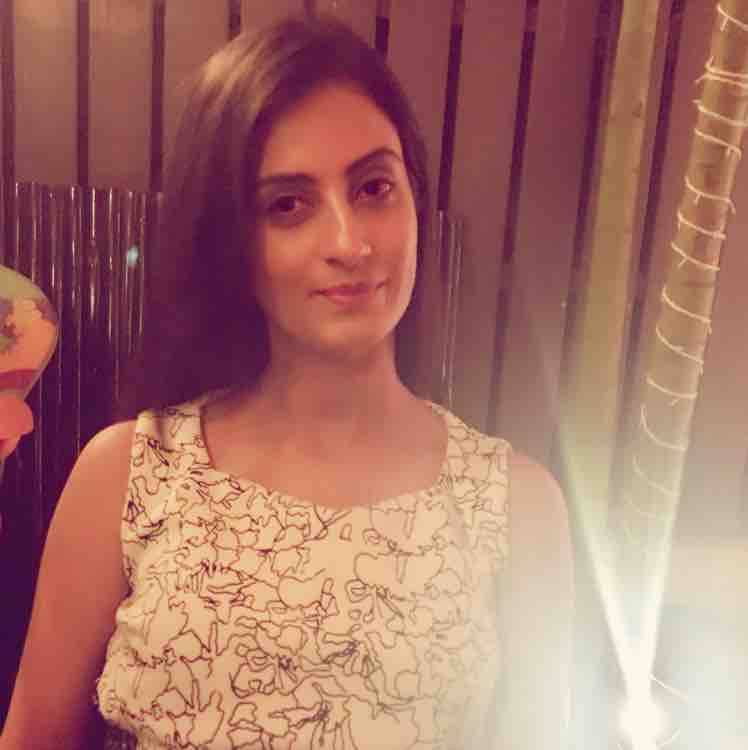 Masters In Clinical Psychology
Psychologist
The Family Doctor Clinic,
Book Appointment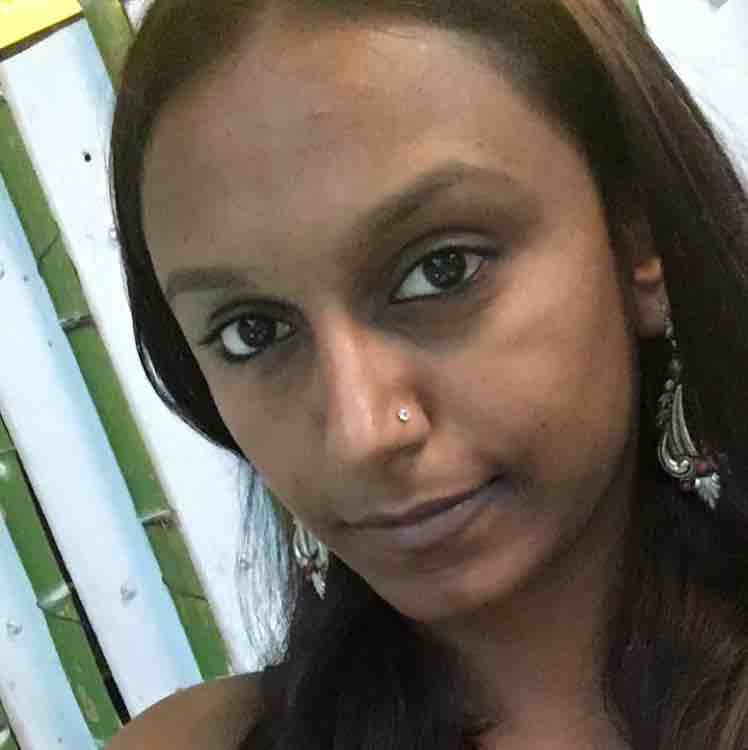 Ma Clinical Psychology
Psychologist
Book Appointment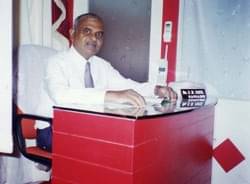 M.A. Psychology, PHD
Psychologist
Book Appointment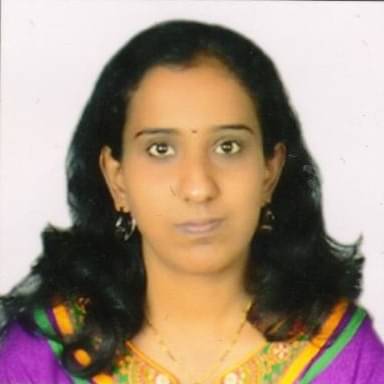 Master of Clinical Psychology, Post Graduate Diploma in Psychological Counselling
Psychologist
Manovedh Psychological Counselling Center,
Book Appointment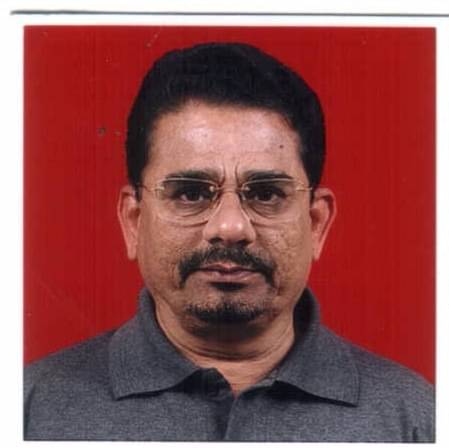 Cert.in MS Course- Counselling & Psychotherapy
Psychologist
Book Appointment