Personal Statement
My favorite part of being a doctor is the opportunity to directly improve the health and wellbeing of my patients and to develop professional and personal relationships with them.
...more
My favorite part of being a doctor is the opportunity to directly improve the health and wellbeing of my patients and to develop professional and personal relationships with them.
More about Dr. Vimla Mehta
Dr. Vimla Mehta is a renowned Gynaecologist in Kondhwa, Pune. She has been a practicing Gynaecologist for 50 years. She has completed MBBS . You can consult Dr. Vimla Mehta at Mehta Clinic in Kondhwa, Pune. Don't wait in a queue, book an instant appointment online with Dr. Vimla Mehta on Lybrate.com.

Lybrate.com has a nexus of the most experienced Gynaecologists in India. You will find Gynaecologists with more than 43 years of experience on Lybrate.com. You can find Gynaecologists online in Pune and from across India. View the profile of medical specialists and their reviews from other patients to make an informed decision.
Info
Education
MBBS - Indore Medical College - 1969
Languages spoken
English
Hindi
Location
Book Clinic Appointment with Dr. Vimla Mehta
Shop No 33, Parmar Pavan Building, Kondhwa Road, Near ICICI Bank, Kondhwa

,

Pune
Get Directions
Services
Submit Feedback
Submit a review for Dr. Vimla Mehta
Your feedback matters!
Write a Review
Feed
Nothing posted by this doctor yet. Here are some posts by similar doctors.

M.Sc Clinical Nutrition & Dietetics, P.G.Diploma in pachakarma, Bachelor of Ayurveda, Medicine and Surgery (BAMS)
Osteoporosis, a condition in which bones become porous and easily shatter, can rob us of independence as we age.

Getting enough calcium and vitamin D can prevent osteoporosis and help us remain active and independent.

Myths about calcium, a mineral found in many foods, and vitamin D, absorbed from food and sunshine, are common. Below, two Cleveland Clinic experts from our Endocrine Calcium Clinic offer the facts:

Myth #1: Only elderly women develop osteoporosis.

Fact: Osteoporosis is most common in women over age 65. However, osteoporosis occurs in men and in younger women too. Women who start menopause early are at risk, for example. So is anyone taking medications such as long-term steroids, certain blood thinners, seizure drugs or medications for acid reflux.

Anyone, male or female, who doesn't exercise or whose diet is low in calcium or vitamin D is also at risk of osteoporosis. Diseases that interfere with bone health, such as celiac disease and hyperparathyroidism, may also result in osteoporosis.

Bone density evaluation — typically recommended for women starting at age 65 — should begin earlier if you are at risk. "Seeing a physician for this evaluation is critical," says endocrinologist Leila Khan, MD. A doctor with expertise in the diagnosis and treatment of osteoporosis will make recommendations based on your personal and family health history.

Myth #2: If you're lactose-intolerant, you can only get calcium from supplements.

Fact: Lactose intolerance, in which the natural sugar in milk products causes belly pain, gas and bloating, is common. But not all dairy products are off-limits for those with the condition. "Yogurt that has live cultures in it has very low levels of lactose," says internist and metabolic specialist Susan Williams, MD. "Similarly, aged cheeses have little or no lactose." Nondairy foods that can help supply calcium include dark leafy greens and calcium-fortified foods such as cereal and juice.

Myth #3: You can't take calcium supplements if you have trouble swallowing pills.

Fact: Chewable supplements are an option. Calcium citrate is better absorbed than calcium carbonate, and calcium citrate supplements come in chewable form. "My personal favorite is calcium gummies — they are very easy to take, provide an easily absorbed form of calcium that does not have to be taken with meals, and taste great," says Dr. Williams.

Myth #4: It's not a big deal if you forget to take your calcium supplements.

Fact: Your body needs to maintain a constant level of calcium to keep your bones strong and your muscles functioning. "If you do not get enough calcium in your diet, your body will take some calcium from the bones in order to keep the blood calcium levels normal," explains Dr. Williams. That is why most of us require calcium supplements if we do not get the recommended 1,200 milligrams or more of calcium per day in our diet.

Myth #5: There's an 'ideal' dose of vitamin D.

Fact: Many adults are deficient in vitamin D, but experts debate the frequency and dose of supplementation. "At this time, it is unclear what the ideal dose of vitamin D should be," says Dr. Khan. Depending on your level of vitamin D, physicians may recommend high doses (50,000 international units or IU) once a week or once a month to correct deficiencies, or a daily dose of 2,000 to 4,000 IU. Either way, blood tests should prove that the deficiency is corrected, which can take several months. Dr. Khan looks for vitamin D levels of 30 to 40 milligrams per deciliter in her patients. "Higher numbers can be OK, but a low number can be detrimental to bones and potentially cause bone loss," she says.

Myth #6: Eating dairy and taking calcium are all that's needed to prevent osteoporosis.

Fact: You need to make healthy lifestyle choices too. That means avoiding excess alcohol, not smoking, keeping your weight in check and exercising regularly. Routine workouts — including walking and other weight-bearing exercises — will help maintain muscle and bone strength. "Keeping your muscles strong will prevent falls — and if we can prevent falls, we can often prevent broken bones," notes Dr. Williams.

Myth #7: You can't get too much calcium.

Fact: Too much calcium is not a good thing. If your calcium levels are too high, "stay off the calcium supplements, including Tums®!" says Dr. Khan. "I would be careful how much vitamin D you are taking and would discuss stopping hydrochlorothiazide medication for blood pressure with your physician, since these can result in higher calcium levels." If you have persistently high calcium levels, don't ignore them — seek an evaluation from an expert
3
people found this helpful
Restrict your activity. Avoid heavy work and prolonged standing you are advised abstinence drink lots of fluid and fibre rich diet to avoid constipation Usually as pregnancy advances placenta migrates upwards.
2
people found this helpful
जीवन में स्वस्थ रहने के लिए कुछ चीजें आपको बदलनी होंगी. जैसे कि अपने खानपान और जीवन शैली पर विशेष ध्यान देना होगा. आपको एक संतुलन बनाकर चलाना पड़ेगा. जिससे आप जीवन के भागदौड़ का शिकार न हो सकें. समय-समय पर चिकित्सक का भी परामर्श लेते रहें. लेकिन निम्लिखित 5 तरीके भी आपके जीवन को स्वस्थ बनाएंगे.
1. तांबे के बर्तन में रखकर पानी पीयें
तांबे के बैक्टीरिया-नाशक गुणों में मेडिकल साईंस बड़ी गहरी रुचि ले रहा है. यह पानी खास तौर पर आपके लीवर के लिए और आम तौर पर आपकी सेहत और शक्ति-स्फूर्ति के लिए उत्तम होता है. आजकल पानी को विभिन्न घरों तक पहुँचाने या फिर घर में ही पानी के वितरण के लिए इसे कई जगह पंप करते हुये लोहे अथवा प्लास्टिक के पाइपों से होकर गुज़ारना पड़ता है. आपको बता दें कि इस पूरी प्रक्रिया में पानी कई जगह रगड़ाता-टकराता है जिससे उसमें काफी दोष आ जाता है. ऐसे में आपको तांबे के बर्तन में रखा पानी लाभदायक साबित होता है.
2. शरीर को पर्याप्त आराम दें
आमतौर पर आपके दिनचर्या के हिसाब से ही आप सोने जाते होंगे लेकिन इसमें मुख्य सवाल ये है कि क्या आप पर्याप्त नींद ले पा रहे हैं? यदि नहीं तब आपको इस विषय में पुनर्विचार की आवश्यकता है. अक्सर कहा जाता है कि दिन में आठ घंटे की नींद लेनी ही चाहिए. आपके शरीर को जिस चीज की जरूरत है, वह नींद नहीं है, वह आराम है. अगर आप पूरे दिन अपने शरीर को आराम दें, अगर आपका काम, आपकी एक्सरसाइज सब कुछ आपके लिए एक आराम की तरह हैं तो अपने आप ही आपकी नींद के घंटे कम हो जाएंगे. लोग हर चीज तनाव में करना चाहते हैं, लोग पार्क में टहलते वक्त भी तनाव में होते हैं.
3. दो हफ्ते में एक बार उपवास करें
अगर आप बिना कुछ खाए रह ही नहीं सकते या आपका कामकाज ऐसा है, जिसके चलते भूखा रहना आपके वश में नहीं और भूखे रहने के लिए जिस साधना की जरूरत होती है, वह भी आपके पास नहीं है, तो आप फलाहार ले सकते हैं. कुल मिलाकर बात इतनी है कि बस अपने सिस्टम के प्रति जागरूक हो जाएं. एक बात और, अगर आप बार-बार चाय और कॉफ़ी पीने के आदी हैं और उपवास रखने की कोशिश करते हैं तो आपको बहुत ज्यादा दिक्कत होगी. इस समस्या का तो एक ही हल है. अगर आप उपवास रखना चाहते हैं तो सबसे पहले अपने खानपान की आदतों को सुधारें. पहले सही तरह का खाना खाने की आदत डालें, तब उपवास की सोचें. अगर खाने की अपनी इच्छा को आप जबर्दस्ती रोकने की कोशिश करेंगे तो यह आपके शरीर को हानि पहुंचाएगा. यहां एक बात और बहुत महत्वपूर्ण है कि किसी भी हाल में जबर्दस्ती न की जाए.
4. पीठ को सीधा रखकर बैठें
शरीर के ज्यादातर महत्वपूर्ण भीतरी अंग छाती और पेट के हिस्से में होते हैं. इन अंगों को सबसे ज्यादा आराम तभी मिल सकता है, जब आप अपनी रीढ़ को सीधा रखकर बैठने की आदत डालें. शरीर को सीधा रखने का मतलब यह कतई नहीं है कि हमें आराम पसंद नहीं है, बल्कि इसकी सीधी सी वजह यह है कि हम आराम को बिल्कुल अलग ढंग से समझते और महसूस करते हैं. आप अपनी रीढ़ को सीधा रखते हुए भी अपनी मांसपेशियों को आराम में रहने की आदत डाल सकते हैं. लेकिन इसके विपरीत, जब आपकी मांसपेशियां झुकीं हों, तो आप अपने अंगों को आराम में नहीं रख सकते. आराम देने का कोई और तरीका नहीं है. इसलिए यह जरूरी है कि हम अपने शरीर को इस तरह तैयार करें कि रीढ़ को सीधा रखते हुए हमारे शरीर का ढांचा और स्नायुतंत्र आराम की स्थिति में बने रहें.
5. प्रकृति के साथ जुड़कर जीवन जिएं
आप जिस चीज़ को शरीर कहते हैं वो बस इस धरती का एक टुकडा है. ये शरीर भी धरती की सतह पर चला जाएगा, यह बस धरती का एक टुकड़ा है. तो यह अपने सर्वोत्तम रूप में तब रहेगा, जब आप धरती से थोडा संपर्क बनाकर रखें. फिलहाल आप हर वक़्त सूट और बूट पहन कर पचासवें फ्लोर पर चलते रहते हैं, और कभी भी धरती के संपर्क में नहीं आते. ऐसे में आपका शारीरिक और मानसिक रूप से बीमार होना स्वाभाविक है.
1
person found this helpful
What is length of her menstrual cycle. If cycle r regular. We can devide the cycle in to three part. First 10 days r safe 10-20 day is unsafe. 21-30 is again safe.
7
people found this helpful
She must b hving pcos if her periods are very irregular and weight is high. She can do one sonography to rule out cause. Homeopathy treatment is good for this priblem. She may consult me if hving any more queries.
1
person found this helpful
Not much of up & down should be done for first 3 months. It actually is not a problem, but is risk factor definitely.
2
people found this helpful
No there is vess less chances for you to get pregnant. But just to be on the safe side wait till your periods if not come then after 5 days of expected date go for a pregnancy test.
1
person found this helpful
Get a urine pregnancy test. Donot go for abortion without consulting. If you have conceived on 5feb than you r about 3week preg.

MRCOG, Laparoscopic Suturing Skills in Surgical Disciples, Medical Writing Course, Laparoscopic Training, Diploma in Gyanecology Endoscopy, Diploma in Minimal Access Surgeries, MD - Obstetrtics & Gynaecology, Fellowship in Basic Endoscopy Training, FOGSI Ethi Skills Course, Training Course in Ultrasound-Obstetrics & Gynaecology, MBBS
The most devastating period for any pregnant women is a miscarriage. This normally happens because of genetic abnormality noticed in the fetus caused due to tripling of a chromosome. This is also called 'spontaneous abortion' because the body rejects the random genetic abnormality. Apart from this, there are many other reasons for miscarriage namely blood clotting, deshaped uterus, uterine fibroids, unhealthy cervix and so on. Now, this could lead you to the next question - What can we do to prevent miscarriage?
Time to meet the gynaecologist:
When there is tripling of chromosomes or genetic mismatch, the body actually rejects the fetus, thereby preventing birth of an unhealthy baby. But, if the miscarriage repeats several times, then you have to meet your gynaecologist for further tests and appropriate medical intervention.
Symptoms of miscarriage:
In the normal course, when miscarriage occurs, the women would experience back pain or vaginal bleeding or blood in the vaginal mucus or cramping or abdominal pain. Ironically, sometimes the miscarriage may happen without any of these symptoms. It would get noticed only during routine scanning. However, in the normal course, the chance of a miscarriage is highest before the 12th week. But if miscarriage happens after the 12th week and before the 24th week, then it is called spontaneous abortion. Thereafter, it is known as a 'still born' baby.
However, there are some steps that can help women prevent a miscarriage. These steps are briefly explained here.
Nicotine retards growth of fetus and it is for this reason the couple should shun smoking, months before they plan pregnancy. This change in lifestyle has remarkable effects in preventing miscarriage. Similarly, caffeine can also be the cause of miscarriage. Therefore, women should regulate their intake of coffee as per the advice given by the gynaecologist.
Women suffering from chronic ailments like lupus, problems with thyroid, epilepsy and such other ailments are prone to a miscarriage. Similarly, it is also advisable that women should get tested for STD/HIV because these ailments can cause a miscarriage. Women suffering from such ailments should be under constant medical care.
In addition to these, the women should take food rich in vitamins, proteins, Omega-3 and fibres. Further, they should also do physical exercises as per the instructions given by the gynaecologist. One should drink enough water so as to keep oneself sufficiently hydrated. Women must practice meditation, which helps in reducing stress.
The causes of a miscarriage are many; women should discuss about the issues relating to a miscarriage with a gynecologist. This helps them take appropriate preventive steps against this unwanted situation.
2811
people found this helpful
View All Feed
Near By Doctors

MBBS Bachelor of Medicine and Bachelor of Surgery, DGO, Fellowship In Aesthetic Medicine
Gynaecologist
Dr. Manisha Patil's Heal And Care Clinic,
Book Appointment

DNB - Obstetrics & Gynecology, MBBS
Gynaecologist
Book Appointment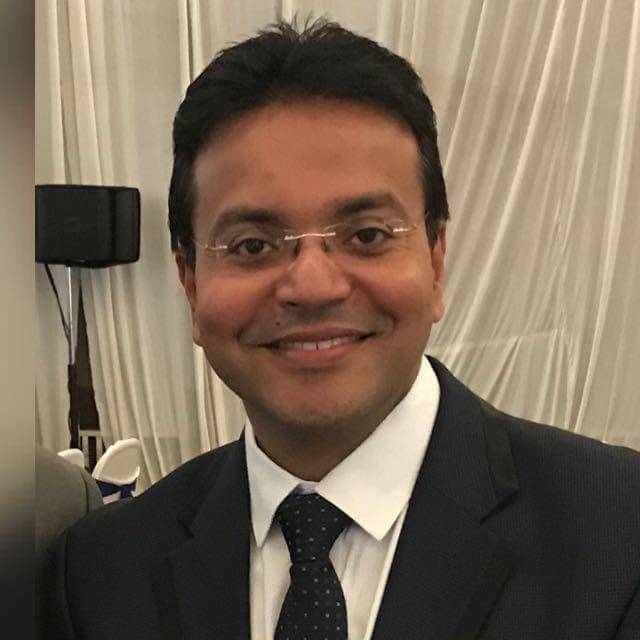 MD - Obstetrics & Gynaecology, Diploma In Endopelvic Surgery, FICS
Gynaecologist
Book Appointment

MBBS, Diploma in Endoscopy, MD - Obstetrics & Gynaecology
Gynaecologist
Book Appointment

EMDR, FRCOG (LONDON) (Fellow of Royal College of Obstetricians and Gynaecologists), MFSRH , Diploma in psychosexual therapy, Medical diploma in clinical Hypnosis, Diploma in Evidence Based Healthcare, DNB (Obstetrics and Gynecology), MD - Obstetrics & Gynaecology, MBBS
Gynaecologist
Book Appointment

Book Appointment