Personal Statement
My favorite part of being a doctor is the opportunity to directly improve the health and wellbeing of my patients and to develop professional and personal relationships with them.
...more
My favorite part of being a doctor is the opportunity to directly improve the health and wellbeing of my patients and to develop professional and personal relationships with them.
More about Dr. Thakar
Dr. Thakar is a popular Urologist in Jehangir Hospital, Pune. You can consult Dr. Thakar at Jehangir Hospital in Jehangir Hospital, Pune. Don't wait in a queue, book an instant appointment online with Dr. Thakar on Lybrate.com.

Lybrate.com has top trusted Urologists from across India. You will find Urologists with more than 30 years of experience on Lybrate.com. You can find Urologists online in Pune and from across India. View the profile of medical specialists and their reviews from other patients to make an informed decision.
Info
Languages spoken
English
Hindi
Location
Book Clinic Appointment with Dr. Thakar
Jehangir Hospital 32, Sassoon Road. Pune,Next railway station, Pune

,

Pune
Get Directions
Services
Submit Feedback
Feed
Nothing posted by this doctor yet. Here are some posts by similar doctors.
Asked for Male, 37 years old from Delhi

Hello lybrate user, basically to view some fault just go for liver function test renal function test usg abdomen and pelvis ecg and 2d echo any variation in these may need higher studies. Thank you.
1
person found this helpful
Asked for male, 40 years old from Rourkela

MBBS
General Physician, Ahmedabad
It sign of less hydration. Increase water and fluid intake. If you have associated burning/decreased appetite get urine complete examination done.
Asked for female, 26 years old from Lucknow

kharbuja tarbooj orange mosmi papita khera kakri nariyal water nimboo pani soda water safe avoid guava banana apple onoin garlic cabbage etc. green vagitable except leafy vagitables like loki tori tinda parval moog dal safe
2
people found this helpful
Shared 7 months ago • Featured Tip

MBBS Bachelor of Medicine and Bachelor of Surgery, MD - General Medicine, DM - Nephrology
Kidney stones are salt and mineral deposits that accumulate inside the kidneys. Your treatment may depend on the severity of your condition; ranging from medications to surgery. Once you have had kidney stones, there is an increased chance of you experiencing the problem again. Preventive measures can help in reducing your risk of kidney stones.
Prevention of kidney stones
Medical recommendations about preventive measures can help you keep kidney stones at bay. Here are top tips to prevent recurring kidney stones.
Hydrate Well: Drinking sufficient water is an extremely important kidney stone preventive measure. The amount of urine your body produces depends on your consumption of water and other liquids. If you exercise quite often or live in a place with hot or arid climate, you may further need to increase your water intake. Ideally drink enough water for your body to produce 2 to 2.5 litres of urine every day. You can also include lemon juice mixed with water or fresh orange juice in your diet. These juices contain citrate, which can prevent formation of kidney stones.
Take Dietary Precautions: Altering your diet may be necessary to prevent recurring kidney stones.

Oxalate is a naturally-occurring compound in foods, which may bind with calcium to form kidney stones. To prevent kidney stones, you may need to stop or limit intake of foods high in oxalate, such as beets, soy products, spinach, sweet potatoes, rhubarb, peanuts etc.
However, you don't need to cut calcium from your diet. In fact, if you eat calcium and oxalate foods at the same time, you can further reduce your risk of kidney stones. Calcium binds with oxalate inside the digestive track, thereby, lowering the chances of kidney stone formation. Though use calcium supplements only as per your doctor's recommendations.
Reduce your intake of salt. Excessive salt can increase the amount of calcium in urine and form kidney stones.
Eat animal protein in moderation as meat is acidic in nature, as to much uric acid in urine can cause both uric acid stones and calcium oxalate ones.
Foods and drinks high in sugar can also increase uric acid in urine. So, it is better to limit their intake if you have a history of kidney stones.

Take Medications: If you are a kidney stone patient, you also need to take medications to prevent recurrence of the problem. Without medicine use, the risk of kidney stones in patients may increase.
Once you have had kidney stones, you need to take caution for life. Without proper medicines and diet precautions, not only you increase your risk of kidney stones but also of other kidney diseases. Heed the recommendations of your doctor or consult with a good nephrologist. In case you have a concern or query you can always consult an expert & get answers to your questions!
1912
people found this helpful
Shared 11 months ago • Featured Tip
MBBS, MS - General Surgery, DNB (UROLOGY), MNAMS
Urinary incontinence is the inability to hold urine in the bladder because of loss of control of the bladder. The severity may range from temporary to chronic, depending on the cause of this disease. Urinary incontinence is more common in women than men and can be categorized into three types.

Types and symptoms of urinary incontinence

Stress incontinence: this incontinence may occur while participating in any physical activity such as a sudden cough, laugh, sneezing or exercising. The stress here refers to the sudden physical pressure that a person experiences, leading him/her to urinate involuntarily.

Urge incontinence: a sudden, involuntary contraction of the muscular wall of the bladder causes an urgency to urinate. This urgency can be formed by a sudden change in position or sex.

Overflow incontinence: this is more common in men with prostate gland problems, damaged bladder or blocked urethra. The person has an urge to urinate frequently but in small amounts.

Causes of urinary incontinence

There are a number of causes of urinary incontinence ranging from aging to cancer and physical damage to the neurological disorder.

1. Aging: with age, the bladder muscle weakens and the chances of incontinence increases.

Damage: since the pelvic muscles support the bladder any damage to it (surgery or any procedure to remove the uterus) can lead to urinary incontinence.

2. Enlarged prostate: enlargement of the prostate gland in older men may give rise to this condition.

Cancer: urinary incontinence may be associated with untreated prostate cancer, which is a side effect of treatments for it.

3. Menopause: estrogen is a hormone that keeps the lining of bladder and urethra healthy. After menopause the production of estrogen is decreased, increasing the chances of urinary incontinence.

4. Prevention: urinary incontinence is not preventable but some steps can be taken to reduce the risk of it. Maintaining a healthy lifestyle, avoiding smoking, practicing pelvic floor exercises, avoiding caffeine and acidic foods and eating more fiber to prevent constipation can help decreasing the risk of it. If you wish to discuss about any specific problem, you can consult a Urologist.
1913
people found this helpful
Asked for Male, 27 years old from Nadia
MBBS, DNB (General Surgery)
Hi, lybrate-user. Don't worry. your problem looks minor one. From your history it looks like fissure in ano with sentinel tag. You need a clinical examination to confirm it Then to proceed with it.
Shared 11 months ago • Featured Tip

Bachelor of Ayurveda, Medicine and Surgery (BAMS)
Ayurveda, Lakhimpur Kheri
शरीर के कुछ अंग बहुत ही अहम होते हैं क्योंकि उनसे ही पूरे शरीर का सिस्टम सुचारू रूप से चलता है जिनमे से एक है गुर्दा। गुर्दा यानी किडनी जो शरीर के अन्य अंगों की तरह बेहद अहम और नाज़ुक होते हैं, इनके असन्तुलित हो जाने से पूरे शरीर की स्थिति बिगड़ जाती है, इसलिए इनका खास ध्यान रखने की जरूरत होती है। आज के दौर में जैसे जैसे उन्नति होती जा रही है वैसे-वैसे किडनी रोग से पीड़ित लोगों की संख्या बढ़ती जा रही है। जबकि बहुत सी छोटी-छोटी बातों को अपनाकर किडनी की बीमारी से बचाव किया जा सकता है।
किडनी इंसान की मुट्ठी के साइज की होती हैं। यह रीढ़ की हड्डी के दोनों तरफ पाई जाती हैं। किडनी स्वास्थ्य को बनाए रखने में महत्वपूर्ण भूमिका निभाते हैं। इनका सबसे महत्वपूर्ण काम खून को फ़िल्टर करके उसमें से खराब पदार्थों को यूरिन के रूप में शरीर से बाहर निकालना होता है और शारीरिक संतुलन बनाए रखना होता है। किडनी खून को साफ़ करके और उसमें से खराब पदार्थ , क्रियेटिनिन, यूरिया, पोटैशियम, जहरीले पदार्थ और आवश्यकता से अधिक पानी को बाहर कर देता है। जब किडनी खून में उपलब्ध अधिक पानी को बाहर नहीं निकाल पाते हैं , तो उसकी वज़ह से ब्लड प्रेशर बढ़ जाता है तथा हृदय को अधिक काम करना पड़ जाता है।
किडनी से तीन हारमोन रेनिन, ऐरिथ्रोपोयटिन और कैल्सिट्रियाल निकलते हैं। रक्तचाप सामान्य होने पर रेनिन का स्राव होता है। ऐरिथ्रोपोयटिन खून के तत्वो को प्रेरित करता है, यह खून बनाने के लिए अति आवश्यक है। कैल्स्ट्रियाल हड्डियों में कैल्सियम तथा रासायनिक संतुलन बनाए रखती है। सामान्य रूप से वह 24 घंटे में से 1 से 2 लीटर जितना मूत्र बनाकर शरीर को निरोग रखता है। किसी वजह से यदि एक किडनी कार्य करना बंद कर दे अथवा दुर्घटना में खो देना पड़े तो उस व्यक्ति की दूसरी किडनी पूरा कार्य सँभालती है एवं शरीर को कमज़ोर होने से बचाकर स्वस्थ रखती है।
किडनी फेलियर क्या है
शरीर मे किडनी का मुख्य कार्य शुद्धिकरण का होता है। लेकिन शरीर में किसी रोग की वजह से जब दोनों किडनी अपना सामान्य कार्य करने मे अक्षम हो जाते हैं तो इस स्थिति को हम किडनी फेलियर कहते हैं।
कैसे जानें
खून मे क्रिएट्नीन और यूरिया की मात्रा की जांच से किडनी की कार्यक्षमता का पता किया जा सकता है । वैसे तो किडनी की क्षमता शरीर की आवश्यकता से ज्यादा होती है इसलिए किडनी को थोड़ा नुकसान हो भी जाये तो भी खून की जाच मे कोई खराबी देखने को नहीं मिलती है। जब रोग के कारण किडनी 50 प्रतिशत से ज्यादा खराब हो जाती तभी खून की जांच मे यूरिया और क्रिएट्नीन की बढ़ी हुई मात्रा का प्रदर्शन होता है।
किडनी का विशेष सम्बन्ध हृदय, फेफड़ों, यकृत एवं प्लीहा के साथ होता है। ज्यादातर हृदय एवं किडनी परस्पर सहयोग के साथ कार्य करते हैं। इसलिए जब किसी को हृदयरोग होता है तो उसके किडनी भी बिगड़ती है और जब किडनी बिगड़ती है तब उस व्यक्ति का ब्लड प्रेशर बढ़ जाता है और वह व्यक्ति धीरे-धीरे दुर्बल भी हो जाता है।किडनी के रोगियों की संख्या दिन प्रतिदिन बढ़ती ही जा रही है। इसका मुख्य कारण हमारे द्वारा हृदय रोग, दमा, श्वास, क्षयरोग, मधुमेह, उच्च रक्तचाप जैसे रोगों में किया जा रहा अंग्रेजी दवाओं का लम्बे समय तक अथवा आजीवन इस्तेमाल है।
किडनी खराब करने वाली आदतें
पेशाब आने पर करने न जाने से किडनी खराब हो सकती है।
पानी कम मात्रा में पीने से किडनी को खतरा रहता है।
बहुत ज्यादा नमक खाने से भी किडनी खराब हो सकती है।
यदि आपको हाई ब्लड प्रेशर है और अगर आप उसके ईलाज मे लापरवाही करते है तो उसका सीधा असर आपकी किडनी पर होता है।
शुगर के ईलाज मे लापरवाही करने से भी किडनी पर असर होता है।
अधिक मात्रा में मांस खाने से किडनी कमज़ोर हो सकती है।
दर्द नाशक दवाएं लगातार लेना किडनी के लिए बेहद हानिकारक होता है।
ज्यादा शराब पीने से लिवर के साथ साथ किडनी भी खराब होने लगती है।
काम के बाद जरूरी मात्रा मे आराम नहीं करने से किडनी पर बुरा असर पड़ता है।
अधिक मात्रा में साफ्ट ड्रिंक्स और सोडा पीने से आपकी किडनी फेल हो सकती है।
किडनी फेलियर के लक्षण
यदि आपको लगातार उल्टी हो रही हो तो आपकी किडनी खराब हो सकती है।
भूख न लगाना किडनी के खराब होने का संकेत है।
थकावट और कमजोरी महसूस होना भी किडनी के कमजोर होने का संकेत देती है।
यदि आपको नींद न आने की परेशानी लगातार हो रही हो तो यह एक लक्षण है किडनी खराब होने का।
पेशाब की मात्रा कम हो जाना भी किडनी खराब होने का संकेत देती है।
दिमाग ठीक से काम नहीं करना या कुछ समझने में मुश्किल का सामना करना भी किडनी की कमज़ोरी का संकेत है।
मांसपेशयों मे खिंचाव और आक्षेप आना किडनी खराब होने का एक संकेत है।
पैरों और टखने मे सूजन आना भी किडनी कमज़ोर होने का लक्षण है।
लगातार खुजली होने की समस्या को आप किडनी के कमजोर होने का लक्षण समझिए।
हार्ट मे पानी जमा होने पर छाती मे दर्द होना आपकी किडनी खराब होने का एक बड़ा सिम्पटम्स है।
हाई ब्ल प्रेशर जिसे कट्रोल करना कठिन हो तो समझ लीजिये आपकी किडनी कमज़ोर हो सकती है।
जैसा कि आप ऊपर बताई गई बातों से किडनी की एहमियत तो समझ ही गए होंगे । इसलिए किडनी से संबंधित बातों में कभी लापरवाही ना करें और अगर आपको किडनी की परेशानी महसूस हो तो बिना किसी देरी के घरेलू नुस्खों, जीवनशैली में बदला लाकर और चिकित्सक से संपर्क करके अपनी किडनी को बचाएं । अथवा किडनी फेल होने के बाद पूरे शरीर का संतुलन काबू के बाहर हो जाएगा और आपकी सांसे भी जल्द धोखा दे जाएंगी।
11
people found this helpful
Asked for male, 34 years old from Pune

MBBS
General Physician, Jalgaon
In summer water is evaporated from body more Please take plenty of water Don't worry Urine formation is less in summer
1
person found this helpful
View All Feed
Near By Doctors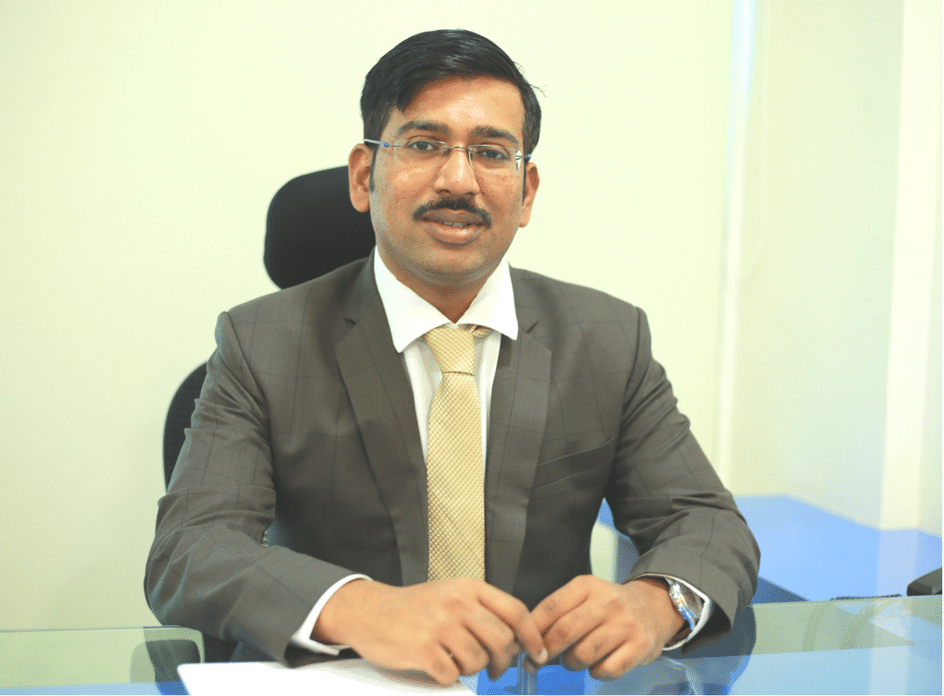 MCh Urology & Transplant Surgeon, MS - General Surgery, MBBS Bachelor of Medicine & Bachelor of Surgery
Urologist
Urolife - Kidney & Stone Clinic,
Book Appointment

MBBS, DNB ( General Surgery ), DNB - Urology/Genito - Urinary Surgery
Urologist
Book Appointment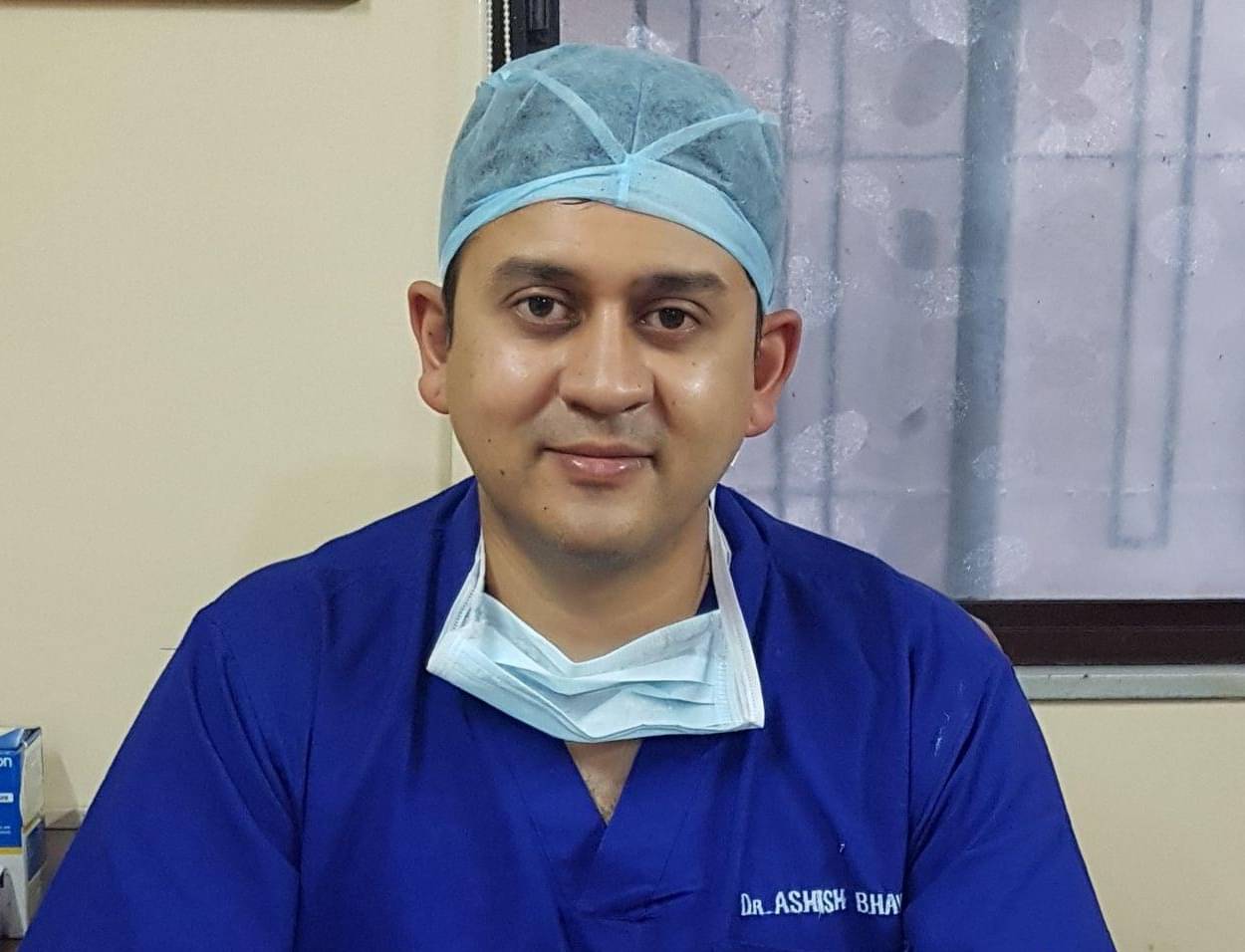 MBBS, DNB - General Surgery, Diploma In Urology
Urologist
Book Appointment
MCh - Urology, MBBS Bachelor of Medicine and Bachelor of Surgery
Urologist
Book Appointment