Personal Statement
To provide my patients with the highest quality healthcare, I'm dedicated to the newest advancements and keep up-to-date with the latest health care technologies.
...more
To provide my patients with the highest quality healthcare, I'm dedicated to the newest advancements and keep up-to-date with the latest health care technologies.
More about Dr. Swapnil
Dr. Swapnil is a renowned Pediatrician in Thergaon, Pune. You can meet Dr. Swapnil personally at Vatsalya Child Multispeciality Hospital in Thergaon, Pune. Don't wait in a queue, book an instant appointment online with Dr. Swapnil on Lybrate.com.

Lybrate.com has top trusted Pediatricians from across India. You will find Pediatricians with more than 25 years of experience on Lybrate.com. You can find Pediatricians online in Pune and from across India. View the profile of medical specialists and their reviews from other patients to make an informed decision.
Info
Languages spoken
English
Hindi
Location
Book Clinic Appointment with Dr. Swapnil
1st Floor Dange Empire, Dange Chowk, Thergaon. Landmark: Near Aditya Birla Hospital, Pune

,

Pune
Get Directions
Services
Submit Feedback
Reviews
Pravin
Apr 22, 2017
since last 4 days my daughter was suffering from fever. I visited that clinic twice but doctor had prescribed same medicine like earlier and there was no relief at all. the sitiation became worst and I feel helpless. people are sumply thinking about making income by calling patient twive and thrice. will never visit Vatsalya clinic again. sorry
Feed
Nothing posted by this doctor yet. Here are some posts by similar doctors.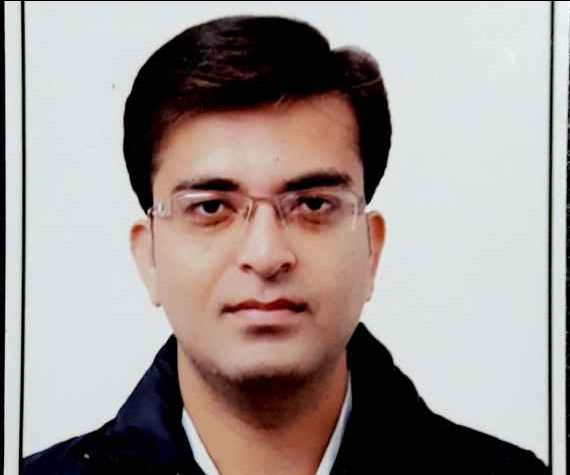 MBBS Bachelor of Medicine and Bachelor of Surgery, MD - Paediatrics
Hello mam, do not worry, your daughter will be fine. There are some danger signs to be watched in the next 48 hours. If any of these develop, immediately take to hospital and get a ct scan of brain. The signs are: baby becomes lethargic, stops feeding, develops persistent vomitings or excessively cries or there is loss of consciousness or abnormal body movements. If nothing of above happens and baby is playful, you have to do nothing.
1
person found this helpful

Lactation Consultant, Childbirth Educator, MHA, Bachelor of Ayurveda, Medicine and Surgery (BAMS)
Complementary foods should be gradually introduced once the baby turns six months old. It is a new experience for babies to swallow solid food when they have only had milk to suckle on till now. Try introducing solids gradually. The foods should be of a soft, thick consistency. And give time to the baby to get used to one taste before introducing a new taste.
1
person found this helpful

MD - General Medicine, CCEDM, Fellowship In Neurology & Stroke, Post Graduate Diploma in Clinical Endocrinology & Diabetes
Internal Medicine Specialist, Navi Mumbai
Growth hormone or somatropin is responsible for cell growth as well as reproduction. But insufficient somatropin production by the pituitary gland may result in lack in height. It is mostly caused by a serious brain injury, any prevalent medical condition or might occur as a birth defect.
Types:
Congenital GHD - This form of GHD appears from at the time of birth itself.
Acquired GHD- GHD can be acquired during later life as a result of trauma, infection, tumor growth within the brain or radiation therapy.
Idiopathic GHD- Idiopathic GHD is the third, and comparatively worst kind of GHD since it has no treatment.
GHD is mostly permanent, but can also be transient. Read on to know how to detect whether you or your child is suffering from growth hormone deficiency(GHD).
Symptoms:
Childhood onset
Restricted height- Compared to other children of your child's age, he/she may be of shorter height, which is a rather conclusive sign to detect somatropin deficiency.
Chubby and comparatively younger appearance- Your child may have a proportionate body, but if he/she is unnaturally chubby and has a baby-face compared to other children, he/she may be suffering from GHD.
Late puberty- Your child's puberty maybe later than usual or even not appear at all, depending upon the gravity of the GHD.
Hypoglycemia and exaggerated jaundice- Low blood sugar is amongst the most primary manifestations of GHD, along with extended duration of jaundice.
Micro-penis- Micro penis condition is one of the incident signs of GHD, which later escalates to growth deficit as the infant gets older.
Adult onset:
Fatigue- Adults with GHD may experience extreme tiredness throughout the day, with reduced muscle strength.
Osteoporosis- Osteoporosis, along with bodily deformities, is a common sign in adults with GHD.
Lipid abnormalities- A test of your lipid profile may reveal abnormalities in LDL cholesterol, insulin resistance, and impaired cardiac functions.
Tests to determine GHD:
Physical test- A chart is drawn to determine the proportion of height and weight with respect to your age to detect anomalies.
Hand X-ray- A hand X-ray can determine whether the age of bones are at par with your age.
MRI-MRI scan can determine the health of your brain and pituitary gland.
Test for other hormones- Growth Hormone may not be solely responsible for your health condition, so it is important to determine if other hormone levels are all normal.
Treatment:
Hormone supplements- Hormone supplements like corticosteroids (hydrocortisone or prednisone), Levothyroxine (levoxyl, synthroid, etc), and others work to replenish the deficiency of pituitary hormones.
Growth hormone injection- GH is injected beneath your skin, to cure GDH. This is a long-term treatment and requires constant monitoring.
6089
people found this helpful
The human respiratory system includes trachea, bronchi, bronchioles, lungs, and diaphragm. Oxygen that we breathe in and carbon dioxide that we breathe out is exchanged in the alveoli (air sacs) inside the lungs.
Bronchitis is a respiratory problem where the lining of the bronchial tubes (it carries air to and from the lungs) becomes inflamed or swells. The reason can be an infection or the person's lifestyle. People with bronchitis have reduced ability to breathe in air and oxygen into their lungs; they also face discomfort because of the deposition of heavy mucus or phlegm in their airways.

Types of bronchitis
Bronchitis comes in two forms, acute or chronic:
Acute bronchitis
Acute bronchitis occurs mostly during the winter season caused by cold or viral infection, such as the flu. It consists of a cough with mucus, chest discomfort or soreness, fever and sometimes shortness of breath. Acute bronchitis lasts for one to three weeks and usually improves within a few days without lasting effects (although you may continue to cough for a week). If there is a repeated bout of bronchitis, then it requires a medical attention since it is a symptom of chronic bronchitis.
Bronchitis is also caused by bacteria. Bacterial bronchitis occasionally follows a viral upper respiratory infection.
Chronic bronchitis
Chronic bronchitis lasts for at least 3 months a year and two years in a row. It is a serious long-term disorder that requires regular medical treatment. Smoking should be strictly prohibited if a person is down with acute bronchitis since it becomes much harder to recover and difficult to diagnose.
What causes bronchitis?
Acute bronchitis:
The irritated membrane of the bronchial tubes is caused by viruses, typically those that also cause colds and flu or by a bacterial infection.
In some cases, exposure to substances that irritate the lungs, such as tobacco smoke, dust, fumes, vapours and air pollution also stimulates the inflammation.
Chronic bronchitis:
Repeated irritation is the main cause of chronic bronchitis which damages the lungs and airway tissue. Smoking is the most common causes of chronic bronchitis, other causes include continuous exposure to air pollution, dust and fumes from the environment, and repeated episodes of acute bronchitis.
Understanding how smoking is the main cause of chronic bronchitis:
The cigarette smoke damages the tiny hair-like structures in the lungs (cilia) which is responsible for brushing out debris, irritants, and excess mucus from the lungs. This dysfunctional property of the cilia increases the chances of developing chronic bronchitis.
In the case of a chain smoker, the mucous membrane lining the airways stays inflamed and the cilia eventually stop functioning altogether. This results in lungs clogged with mucus which becomes vulnerable to viral and bacterial infections and eventually damages the lung's airways. This permanent condition is called copd (chronic obstructive pulmonary disease).
Symptoms of bronchitis
Symptoms of bronchitis include:
A cough that is frequent and produces mucusfever (may or may not be present) lack of energywheezing sound when breathing (may or may not be present) sore throatbreathlessnesschest tighteningchillsbody achesheadachesblocked nose and sinuses.
When is medical attention necessary?
Consult with the health care specialist if any of the following problems arise:
A cold that lasts more than two to three weeksa fever greater than 102° fa fever that lasts more than five daysa cough that produces bloodany shortness of breath or wheezinga change in the colour of mucus
Treatments for bronchitis
When someone has bronchitis the best treatment is to take enough rest, stay away from allergens (allergy causing agents), drink lots of fluid and have warm soothing food (like soup and khichdi).
The following are the top homeopathic remedies usrd for cough:
1. Bryonia
Bryonia is often used for a dry, hard, and irritating cough. Patients usually use this if they have an itching pain in the throat or chest that worsens at night. Movement will also make the symptoms worse. Other symptoms with coughs that require bryonia include splitting headaches, and a dry cough accompanied by faintness, vertigo, and nausea.
2. Antimonium tartaricum
Antimonium tartaricum is often used for loose coughs—the patient may even feel like they are suffocating. The patient also alternates between coughing and shortness of breath. Other common symptoms associated with an individual who requires antimonium tartaricum include nausea, vomiting mucus, weakness, drowsiness, hoarseness, and the desire to be left alone.
3. Aconitum napellus
Aconitum napellus is often used for colds and dry, irritating coughs that come on suddenly. Symptoms will get better from warmth, fresh air, and movement; however, symptoms worsen from warm rooms, exposure to pollen or tobacco smoke, in the evening and at night, and during cold, windy, or hot weather.
4. Pulsatilla
Pulsatilla is also an effective remedy for colds and coughs. The patient may cough up thick, yellow-green mucus. The person will experience a loose cough in the morning and a dry cough at night. The person will feel better from open air, but worse in the morning, at night, and in heat.
5. Arsenicum album
Arsenicum album is used for coughs with a burning pain that improves with sips from warm drinks. The person's symptoms will improve from warm drinks and a warm room, but they worsen from open air and cold.
6. Hepar sulphuris calcareum
Hepar sulphuris is used for a rattling and barking cough that starts after exposure to cold and dry air. Other symptoms include yellowish mucus, constant hoarseness, and wheezing. The person's symptoms will worsen from lying down, walking, and drafts; however, symptoms get better from rising up and bending the head backwards, a hot compress, and damp air.
7. Causticum
Causticum is another great remedy for dry, deep, and hollow coughs. The person will feel as if they can't cough deep enough to raise mucus. Other symptoms include hoarseness, burning pains, a sore chest, and tightness. Symptoms get better from damp weather and sips of cold water; however, symptoms worsen from drafts, cold air, stooping, talking, lying, sneezing, and bending the head forward.
8. Rumex crispus
Rumex crispus is often prescribed for a dry cough when a person lies down. The person will feel a tickling sensation in the throat that often leads to a cough. They will also experience long episodes of a dry, hacking, and fatiguing cough. The person will get better from warm air and during the daytime; however, things will worsen from cough after eating, talking, touching the throat, deep breathing, and lying down.
9. Drosera (sundew)
Drosera is a homeopathic remedy used for a dry, deep, barking, hollow, and spasmodic cough that may also produce gagging. The person's coughing episodes will often last two to three hours. They will also experience vomiting, suffocative attacks, nosebleeds, cold sweats, hoarseness, and holding their sides during coughing bouts. The cough will worsen from lying down, being alone, and while drinking, singing, laughing, and talking.
If the condition is worse or there is no improvement then consult a homeopathic doctor for well selection of the medicine.
2
people found this helpful
Severe hereditary heart imperfection commonly becomes obvious soon after the birth of a child or at some point in the first few months of its life. It is a tragic condition in children and some of the symptoms that are associated with the heart imperfections include rapid breathing, grunting while breathing, swelling of the abdomen, legs and areas around the eyes of the baby.
The baby experiences shortness of breath during feeding and in this way, the baby does not gain much weight. The nostrils of the baby also become flared, and they at times turn pale blue in their skin color. In some cases, the blood pressure of the baby is also very low after their birth.
Congenital heart defects are at times not diagnosed in the early stages of childhood as the signs are not noticeable.
However, some of the signs that are obvious and noticeable in older children mainly include:
Children become short of breath while exercising or doing some activity and at times these children require frequent monitoring.
They get tired in no time and have less stamina
The legs of these children suffering from congenital heart defects tend to swell.
The blood circulation in these children is very poor
Holes in the heart occur and typically in the walls between the major blood vessels as well as the chambers.
Do Tests Regularly:
It is very important that a follow up is done with pediatrician regularly and the tests described are performed regularly. In any such case if the problem is significant, then it is likely that your medical doctor would refer your child to a paediatric cardiologist. The paediatric cardiologist is specially trained to identify as well as treat severe heart problems in young children, infants and even in young adults.

Medications Used for Treating Heart Disease:
The condition cannot be prevented and hence to lower the risk of your baby having congenital heart disease it is very necessary that women have a healthy pregnancy. There are certain medications provided by the doctors to treat this condition and relieve the symptoms caused. The medications that are used include Vasodilators to widen the blood vessels so that the blood circulation is improved, Diuretics are used to reduce the extra fluid in the body. The strength of the heart beat is increased by use of Digoxin, and irregular heartbeats can be prevented by use of Antiarrhythmics. However, these medications do not treat the defect completely.
3838
people found this helpful
Is the taste of ice cream or a sip of hot coffee sometimes a painful experience for you? Does brushing or flossing make you wince occasionally? If so, you may have sensitive teeth.
Possible causes include:
Fractured teeth

Worn fillings

Gum disease

Worn tooth enamel

Exposed tooth root
In healthy teeth, a layer of enamel protects the crowns of your teeth—the part above the gum line. Under the gum line a layer called cementum protects the tooth root. Underneath both the enamel and the cementum is dentin.


Dentin is less dense than enamel and cementum and contains microscopic tubules (small hollow tubes or canals). When dentin loses its protective covering of enamel or cementum these tubules allow heat and cold or acidic or sticky foods to reach the nerves and cells inside the tooth. Dentin may also be exposed when gums recede. The result can be hypersensitivity.
Sensitive teeth can be treated. The type of treatment will depend on what is causing the sensitivity. Your dentist may suggest one of a variety of treatments:
Desensitizing toothpaste. This contains compounds that help block transmission of sensation from the tooth surface to the nerve, and usually requires several applications before the sensitivity is reduced.

Fluoride gel. An in-office technique which strengthens tooth enamel and reduces the transmission of sensations.

A crown, inlay or bonding. These may be used to correct a flaw or decay that results in sensitivity.

Surgical gum graft. If gum tissue has been lost from the root, this will protect the root and reduce sensitivity.

Root canal. If sensitivity is severe and persistent and cannot be treated by other means, your dentist may recommend this treatment to eliminate the problem.
Proper oral hygiene is the key to preventing sensitive-tooth pain. Ask your dentist if you have any questions about your daily oral hygiene routine or concerns about tooth sensitivity.
4
people found this helpful

MD - Obstetrtics & Gynaecology, FCPS, DGO, Diploma of the Faculty of Family Planning (DFFP)
You need to meet gynaecologist as depending on detailed medical history and examination same can be decided.
View All Feed
Near By Doctors

M. Ch (Pediatric Surgery), MNAMS (Membership of The National Academy) (General Surgery), DNB (General Surgery), MBBS
Pediatrician
DR. KP's Cherubs Child Clinic,
Book Appointment