Personal Statement
We provide best ayurvedic treatment and Panchakarma therapies for all types of Neurological problems.
...more
We provide best ayurvedic treatment and Panchakarma therapies for all types of Neurological problems.
More about Dr. Swapnil Dharmadhikari
Dr. Swapnil Dharmadhikari is an experienced Ayurveda in Tilak Road, Pune. He has helped numerous patients in his 5 years of experience as a Ayurveda. He has done MD. He is currently practising at Dharmadhikari Ayurveda in Tilak Road, Pune. You can book an instant appointment online with Dr. Swapnil Dharmadhikari on Lybrate.com.

Lybrate.com
Info
Education
MD - Maharashtra University of Health Sciences - 2011
Languages spoken
English
Hindi
Professional Memberships
NIMA
Location
Book Clinic Appointment with Dr. Swapnil Dharmadhikari
Ashwini Height Near Grahak Peth, Tilak Road, Sadashiv Peth

,

Pune
Get Directions





+3





C-B7, Indira Shankar Nagari, Lane Towards Rahul Towers, Opposite Maharaja Complex, Paud Road

,

Pune
Get Directions
Consult Online
Text Consult
Send multiple messages/attachments. Get first response within 6 hours.
7 days validity
•
₹300 online
Consult Now
Services
Submit Feedback
Submit a review for Dr. Swapnil Dharmadhikari
Your feedback matters!
Write a Review
Patient Review Highlights
"Very helpful"
6 reviews
"knowledgeable"
3 reviews
Reviews
Grishma
Feb 20, 2017
As someone I knew, consulted this Dr.Swapnil Dharmadhikari and they referred us. He has so much knowledge that for everything my family takes his reference. Both him and staff were very helpful. During the complete dizziness treatment program he always supported and motivated me. The Dharmadhikari Ayurveda Clinic & Research center was equipped with various facilities. He is very talented and seasoned doctor. Due to my dizziness my daily activities were suffering. So many doctors I consulted, but his treatment was the best.
Akhila
Feb 10, 2017
I was quite depressed due to my hip and joint pain, but Dr Swapnil guided me to change my attitude. Almost all doctors suggested surgery for it, but I did not wanted to go for that. I was panicked, because I never thought I will suffer from any such problem. All the staff members were very helpful. No matter how critical be the situation, he is always very calm. He is quite knowledgeable Thanks to the expert care and guidance, I feel much better than before.
Kalyani
May 28, 2017
The complete process of psoriasis treatment was so painless and quick, and i am so relieved that I chose to consult him. I never get sick, but then last year i started developing these symptoms. I was suffering from it an i was sad. I was admitted to the Dharmadhikari Clinic in case of emergency, but not once did any of the nurses panicked. He is not just friendly, but also is very motivating. One of my neighbour's recommended Dr Swapnil Dharmadhikari.
Gharshit
Jul 26, 2017
I was panicked, because I never thought that I will suffer from thyroid disorders like this. I consulted a number of specialists but the way Dr Swapnil treated me was the best. I am so happy that I chose him for my treatment as now I am perfectly fine. Not only he is very calm and composed, but is also a very understanding doctor.
Laalasa
Apr 6, 2017
I was suffering from tremors for which I chose to consult Dr Swapnil. He is not just friendly, but also is very motivating. The tremors treatment has helped me greatly and now I am perfectly fine. In order to diagnose my problem completely, he asked me a number of questions. I am perfectly fine post treatment.
Alamgir
Jun 15, 2017
I was in so much pain due to Sciatica. And was not able to do any of my work, my daily activities were suffering. I consulted Dr Swapnil, an ayurveda specialist. HIs advices and medicines helped me in recovery. After getting treatment from him, I feel much better now. I owe him a big thank.
Krisha
Apr 6, 2017
Dr Swapnil is very talented and seasoned doctor. I consulted him as I was suffering from sneezing. The best thing about him is that he prescribes limited no. of medicines. Due to my sneezing my daily activities were suffering. I thank him for the best possible treatment he gave.
Khyath
Jun 7, 2017
I was having vitiligo, but the symptoms were not very visible. I chose to consult Dr Swapnil. He is so pleasant to talk to and always ready to answer your doubts. I am so thankful to him for giving me the best advice and I am now finally able to get back to my normal self.
Kayosh
Apr 26, 2017
Happy with treatment that dr Swapnil Dharmadhikari gave me for my arthritis problem. I got relief to my satisfaction. Can function properly in house and other work. God bless him. He can be consulted at Dharmadhikari Ayurveda Clinic & Research center in Pune.
Bhagirathi
Apr 26, 2017
I feel strange that I am suffering from hair loss. But After consulting Dr Swapnil Dharmadhikari, I have seen a great improvement in my self. He is so pleasant to talk to and always ready to answer your doubts. I am hapy that I visited him for the issue.
Swapnil
Nov 26, 2016
Best experience. Doctor explained me the problem in detail. Medicines and Panchakarma therapy working fine.
Feed
When there is excessive acid build-up in your body, you experience a burning sensation in your chest. This condition is called acidity.
You feel a burning sensation in your chest, your mouth tastes sour and your throat may feel sore during bouts of acidity. An antacid can give you quick relief, but sometimes, you might feel like it isn't working very well for you. Ayurveda may help you in this case.
Ayurveda is safe, and it provides a natural way to heal acidity.
Here are some Ayurvedic remedies for acidity:
1. Bananas: The potassium in bananas is an excellent antidote to acidity. Eating a ripe banana can provide you relief from the discomforting symptoms of acidity.
2. Milk: The calcium in milk bars acid build-up and absorbs the extra acid produced. For best results, drink cold milk to ease your discomfort.
3. Mint leaves: Mint reduces acid production and cools the burning sensation in your stomach. Chop and boil some mint leaves; then drink the cooled solution for relief.
4. Tulsi: Tulsi boosts mucus production in the stomach and has antiulcer properties. To ease your discomfort, chew on 5-6 tulsi leaves.
5. Cardamom: Elaichi, or cardamom, is a multi-purpose remedy. It stimulates digestion, reduces stomach spasms, soothes the stomach lining and prevents excessive acid production. Just crush two pods of elaichi in boiling water and drink it for quick results.
6. Cloves: Cloves boost saliva production, which helps in digestion and reducing the symptoms of acidity. For relieving acidity, just bite a piece of clove and keep it in your mouth. The oils released from the clove will reduce acidity within no time.
7. Aniseed: Aniseed cools the stomach lining, which reduces the burning sensation. Simply chewing a few aniseeds or saunf seeds, can bring about instant relief.
8. Cumin: Cumin stimulates saliva production, which aids in improving digestion and metabolism. You can eat cumin seeds, or boil them in water and then drink the solution for relief.
9. Ginger: Ginger improves digestion and helps absorb and assimilate essential nutrients better. It also protects your stomach from ulcers by boosting mucus secretion, which reduces the damage to the stomach lining caused by acid.
10. Amla: Also called the Indian gooseberry, amla has high amounts of vitamin C in it, which helps in healing the agitated lining of the stomach and oesophagus. You can consume one teaspoon of gooseberry powder to prevent acidity. If you wish to discuss about any specific problem, you can consult an Ayurveda.
4662
people found this helpful
If you are suffering from neuromuscular disorders and require an effective, natural cure, you should opt for Ayurveda. Neuromuscular disorders are conditions in which certain areas of your central nervous system may get affected. It leads to the dysfunction and degeneration of your musculature, and also disables the functioning of certain organs at times. According to the Ayurvedic principles, most neuromuscular disorders occur because of beeja dosha, deranged vata and due to certain defects or impairments of your mamsagni or muscle enzymes.
Ayurvedic treatment for neuromuscular disorders
There are several modes of treatment and management for neuromuscular disorders based on Ayurvedic principles.
Panchakarna therapy, several yoga techniques, and specially developed molecules or mamsagni rasayan are commonly used for treating such disorders. These help people in maintaining muscle strength and functioning.
Strict Ayurvedic dietary modifications are also required to be undertaken by people with metabolic disorders and those suffering from neuromuscular diseases.
Several Ayurvedic herbs are used for treating neuromuscular disorders. These herbs should become a part of your regular diet.
Ayurvedic treatment helps in slowing down or stopping the progression of muscle degeneration, which is likely in case of neuromuscular disorders.
It is ideal to apply a combined Ayurvedic strategy for treating neuromuscular disorders, which includes mamsagni rasayana, yoga, pizhichil, anuvasana vasti and Til Mash Pinda. These are undertaken for long-term management.
Mamsagni rasayana
This is an Ayurvedic formula or preparation that was developed as a remedy for neuromuscular disorders. The medicine should be taken before meals with honey.
It contains several active and highly beneficial ingredients such as triphala, gurvel, marich, kuchla, gold bhasma, and guggul.
It helps in the regulation of muscle metabolism and is ideal for the management of neuromuscular disorders and muscular dystrophies.
The mixture is very effective in correcting membrane defects and regulating fat metabolism.
Among the various ingredients, kuchla helps in boosting the neuromuscular tone, gold bhasma prevents muscle degeneration, and gurvel helps with immunity modulation.
The combined effect of all the ingredients helps in balancing your neuromuscular vata, pitta, and kapha.
You will observe results coming in the form of weight loss, decrease in your difficulty to walk, decrease in your blood CPK levels, and an increase in your neuromuscular tone. Your muscle power enhances and you get an improved weight ratio by taking this Ayurvedic solution.
You should consult an Ayurvedic physician, if you seek Ayurvedic treatment for overcoming neuromuscular disorders. An experienced doctor would be able to prescribe you the best solutions based on your condition, symptoms, and severity.
4927
people found this helpful
Are you aware of the causes and symptoms of vertigo? Also known as bhrama, vertigo is a balance disorder. It is also referred to as a spinning sensation and head rush. A sense of spinning of the nearby surroundings is experienced by a person affected with vertigo. Standing in an upright position becomes difficult. The onset of this condition occurs in several ways. Ayurveda has a complex explanation for vertigo or bhrama, which is as follows:
Ayurvedic approach
According to Ayurveda, vertigo is caused because of your pitta and vata doshas.
When the vata and pitta doshas get excited, an abnormal functioning of the balance mechanism within your inner ear is caused.
A vestibular imbalance, or an imbalance in the inner part of your ear is the primary cause of vertigo. It disrupts the coordination of a stimulus and response.
Any defect or disruption in the proper flow of oxygen to the ear can result in vertigo attacks.
Factors causing imbalance in doshas
Viral infections like common cold
Ear problems like discharges, infections in the ear cavity, and perforation of the eardrum
Certain cardiovascular diseases such as low blood pressure, valve diseases, and improper heart rhythms
Certain neck ailments such as cervical spondylosis
Arthritis and injury to the head that leads to concussions
Ayurvedic treatment
Several Ayurvedic herbs and remedies are used for the treatment of vertigo. These herbs are added to a patient's regular diet. They are as follows:
Ashwagandha improves the flow of oxygen in your body. It is commonly used for dealing with respiratory problems that result in vertigo or bhrama.
Ginkgo is the most effective Ayurvedic herb for curbing all forms of circulatory problems. It enhances the flow of oxygen to various parts of your body. It is ideal for the reduction and elimination of vertigo. It also cures ringing in the ears, which is a common vertigo symptom.
The roots of the vacha tree are effective in giving relief to vertigo patients.
A concoction made of Guduchi Kasaya is effective in curing a vertigo. One should have 30ml of the concoction every morning, at least half an hour before breakfast.
Other important Ayurvedic remedies that help with vertigo management include Triphala, Sarpagandha, Yogendra rasa, Saraswatarishtha, and many others.
It is recommended for you to consult an Ayurvedic practitioner before starting Ayurvedic treatment for vertigo on your own. He will be able to diagnose your condition and severity, and accordingly prescribe the best treatment.
4906
people found this helpful
In modern days, migraine has become a common disease that affects the young and the old equally. Migraine as such cannot be cured, but improving lifestyle and Ayurvedic medication can help you keep this disease under control and improve your quality of life.
What is Migraine?
Migraine, commonly known as Sooryavarta in Ayurveda, is a medical condition in which the excessive stimulation of the blood vessels in the brain causes a throbbing pain on one side of the head and is associated with nausea, sensitivity and vomiting. This happens because the vomiting centre of the brain gets activated during an episode. These symptoms are the most common signs; however, it varies from person to person.
What Causes Migraines?
These headaches worsen upon sunrise and it is at its peak at noon, when the sun is at its highest intensity and slowly subsides on sunset. This is one of the major factors in setting in an episode; it is not true in every case.
The other triggers that cause migraine attacks according to Ayurveda are:
Spicy and oily food
Stress, anger, grief, jealousy
Suppressed emotions or natural urges
Consumption of too much of dry, salty and pungent food
Consuming polluted food
General triggers may include:
Smoking and drinking
Stress
Fasting
Physical stress and exercise
Fluctuation in hormone levels during the menstrual cycle or the use of birth control pills
Stress to sensory organs in the form of bright noises, bright lights, strong perfumes or odours etc.
Certain foods or beverages may also trigger an episode of migraine. These include baked foods, chocolates, processed foods, spicy foods, onions, dairy products and peanuts. These kinds of foods are known to suddenly increase Kapha dosha or Pitta Dosha and as a result, trigger an attack.
Symptoms of Migraine-
It is usually characterised by a stinging, throbbing pain on one side of the head and is followed by nausea and vomiting. Some people may get visual aberrations called an aura- such as blind spots, blurred visions, distorted lines etc.
Ayurvedic medications that can help migraine are:
Indian licorice – Glycyrrhiza glabra
Sariva – Hemidesmus indicus
Hareetaki – Chebulic myrobalan-Terminalia chebula
Amalaki – amala – Emblica officinalis
Mallika – Jasminum officinale
Hareetaki – Chebulic myrobalan-Terminalia chebula
Bala – Sida cordifolia
Kumari – Aloe vera
Sariva – Hemidesmus indicus
Simple home remedies useful in migraine:
Tender leaves of jasmine or tender leaves of pomegranate are taken along with a pinch of salt and crushed well to obtain fresh juice. Early in the morning, preferably in empty stomach, 2-3 drops of this fresh juice is instilled to both the nostrils. Procedure is repeated once again evening hours (6-7 pm). This reduces the severity of headache in migraine.
One fist full of Doorva grass (cynodan dactylon) is taken and its fresh juice is obtained. To this, 2 pinch of licorice powder is added and mixed well. This is consumed during the noon hours. Procedure is repeated for 20-30 days. This helps to reduce the severity of illness significantly.
Take coriander seed powder – 1 teaspoon. add it to one cup of water, leave it as it is at night, next day morning, drink it on empty stomach.
5615
people found this helpful
Loss of appetite, in ayurveda is called as agnimandya. You have to correct the agnidushti. Some pranayama like anulom vilom and kapalbhati would help. Do suryanamaskar and vajrasan daily. Secondly, you must carry out liver function tests i. E. Serum bilirubin, sgpt, sgot and alp, as disturbed liver function may cause loss of appetite. Ayurvedic medicines really help for agnimandya.
1
person found this helpful
Near By Doctors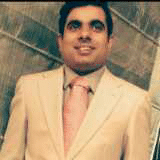 MD, Bachelor of Ayurveda, Medicine and Surgery (BAMS)
Ayurveda
Book Appointment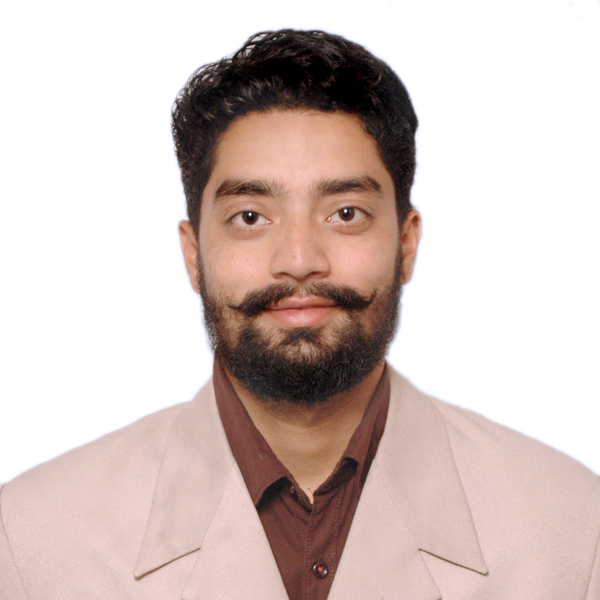 Bachelor of Ayurveda, Medicine and Surgery (BAMS), Diploma in Naturopathy & Yogic Science (DNYS), M.D.AYURVEDA
Ayurveda
Shri Vivasvan Chikitsalay,
Book Appointment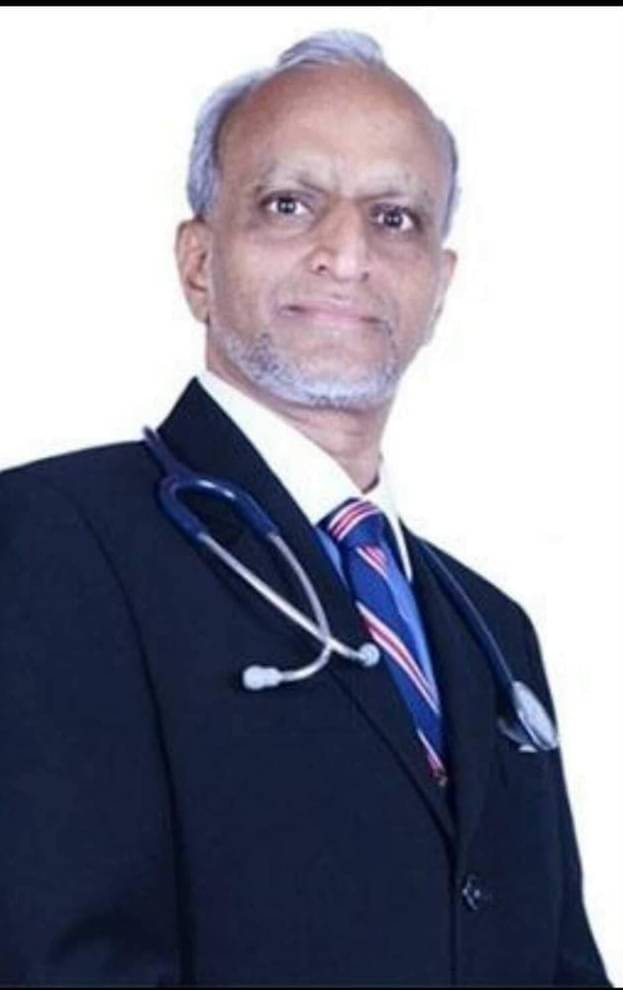 MD -Internal Medicine
Ayurveda
Charak Online Clinic - Dr. Vinay W. Patil,
Book Appointment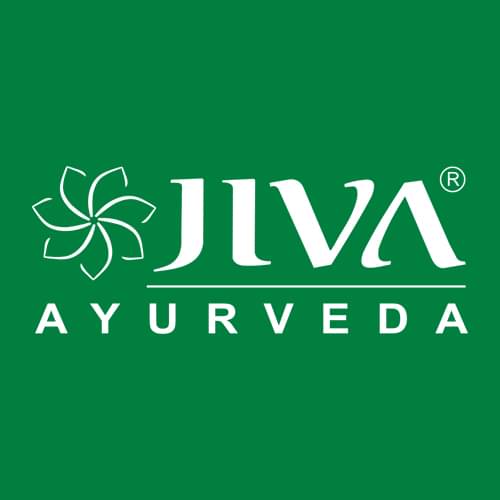 Bachelor of Ayurveda, Medicine and Surgery (BAMS)
Ayurveda
Jiva Ayurveda - Pune Dholepatil,
Book Appointment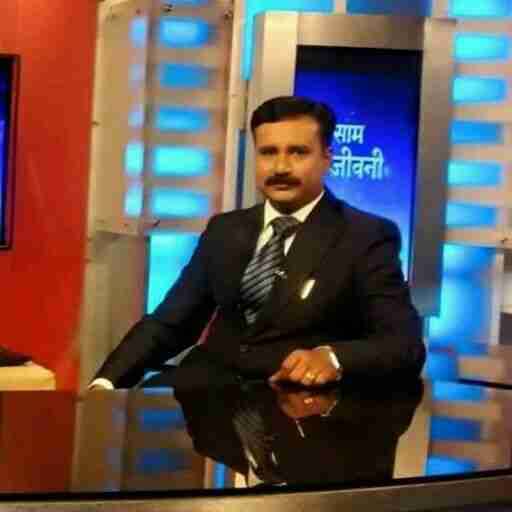 Bachelor of Ayurveda, Medicine and Surgery (BAMS), MD - Ayurvedic Medicine, MBA
Ayurveda
The Ayurvedic T.H.Y.R.O.I.D. Clinic,
Book Appointment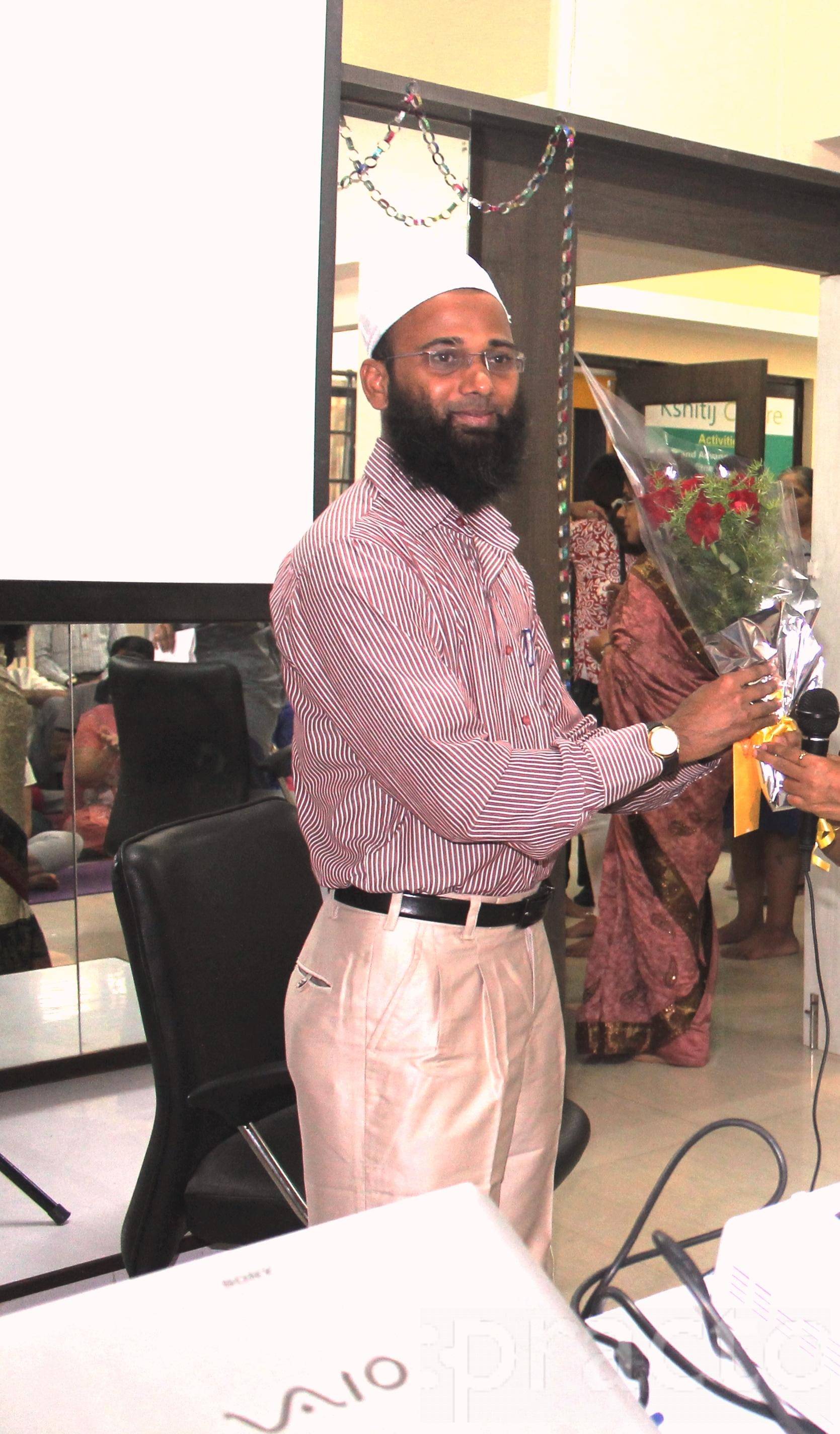 BAMS, M.D. Ayurveda
Ayurveda
Book Appointment