Personal Statement
My favorite part of being a doctor is the opportunity to directly improve the health and wellbeing of my patients and to develop professional and personal relationships with them.
...more
My favorite part of being a doctor is the opportunity to directly improve the health and wellbeing of my patients and to develop professional and personal relationships with them.
More about Dr. Sonia Malhotra
Dr. Sonia Malhotra is a renowned Psychiatrist in Pune who has 6 years of experience in handling various issues of her patients. She is a Geriatric Psychiatrist, Neuropsychiatrist, Adolescent And Child Psychiatrist, Adult Psychiatrist, Addiction Psychiatrist and Relationship Counsellor. She completed MBBS from Pune in 2011 and MD (Psychiatry) from Jaipur in 2016. She is a professional member of Indian Psychiatric Society.
Dr. Sonia Malhotra is known for her services which include treatment of Abnormal Behaviour, Language Stimulation treatment, Obsessive Compulsive Disorder treatment, Pain Management Counselling, treatment of Child and Adolescent Problems, Psychological Diagnosis (Adult and Child), Cognitive Behavioural Therapy, treatment of Sleep Disturbance, Anger Management Therapy, Psychosocial Rehabilitation, Psychotherapy for Couples, Counselling and Stress Management, treatment of Learning Disorders, Meditation Techniques, Memory Improvement Techniques and Quit Smoking Techniques.
Dr. Sonia Malhotra is available at Mind Matters, Sacred Heart World, Wanowrie, Pune. Visiting hours: Monday and Tuesday, Thursday-Saturday, 11 AM-2PM, and Monday-Wednesday, Friday, 6 PM-9 PM. Patients can also avail of Text, Phone or Video Consulting options.
Info
Education
MBBS - Pune - 2011
MD - Psychiatry - Jaipur - 2016
Languages spoken
English
Hindi
Marathi
Punjabi
Professional Memberships
Indian Psychiatric Society
Location
Book Clinic Appointment with Dr. Sonia Malhotra
Consult Online
Text Consult
Send multiple messages/attachments. Get first response within 6 hours.
7 days validity
•
₹300 online
Consult Now
Phone Consult
Schedule for your preferred date/time
15 minutes call duration
•
₹500 online
Consult Now
Video Consult
Schedule for your preferred date/time
15 minutes call duration
•
₹500 online
Consult Now
Services
Submit Feedback
Submit a review for Dr. Sonia Malhotra
Your feedback matters!
Write a Review
Patient Review Highlights
"knowledgeable"
2 reviews
"Caring"
1 review
"Very helpful"
9 reviews
"Sensible"
1 review
"Practical"
6 reviews
Reviews
Hemang
May 12, 2017
It has been quite some time that i was suffering from difficulty sleeping. Even though I was fit and fine, it was shocked when I got to know that I have difficulty sleeping. My previous experiences were not so good, but Sonia Malhotra has completely changed my opinion as she is very helpful and humble. My problem was such that it required a number of sessions, and I must say after all the sessions, I am feeling much better now. The friendliness of staff is the best in the Mind Matters. The guidance Sonia Malhotra gave me has helped me immensely with my situation. Our family physician personally recommended therSonia Malhotra. The Mind Matters is decorated very nicely and doesn't look like a hospital.
Kompal
Apr 13, 2017
She is a very practical doctor. Sonia Malhotra has in depth knowledge and ensures that she explains the problem in detail. I was shocked to experience the symptoms of depressionThe overall atmosphere in the Mind Matters is very soothing. The Mind Matters is decorated very nicely and doesn't look like a hospital. I was quite depressed due to my condition, but my Sonia Malhotra guided me to change my attitude. It has been quite some time that i was suffering from depression. Finally with hertreatment, I am completely cured from the disease.
Hiranya
Apr 2, 2017
Dr.Sonia Malhotra is a very talented and seasoned doctor. Whatever tests she prescribed, were very correct and the gave they gave us an exact idea about my condition. It was getting very difficult for me to cope us with my delusion. The nurses at the Mind Matters in Pune were really helpful. Almost all doctors suggested harsh medicines for it, but I did not wanted to go for it for my delusion. Finally with hertreatment, I am completely cured from the disease.
Lomash
Jun 12, 2017
Overnite my body weakness aggravated. Dr Sonia Malhotra is really like god send person. I must say the hygiene was maintained very nicely in the Mind Matters. the overall outlook of the Mind Matters was very nice. I am almost my normal self post the treatment and for that my Sonia Malhotra is the reason. Whatever tests she prescribed, were very correct and the gave they gave us an exact idea about my condition.
Kashwini
Apr 3, 2017
I am almost my normal self post the treatment and for that Dr Sonia Malhotra is the reason. Even though my problem was very big, the entire experience of undergoing palpitations treatment was very relaxing. I remember, I read an article of her in the paper and made contact. I must say the hygiene was maintained very nicely in the Mind MattersBy chance,
Akshit
Jun 29, 2017
My father was suffering from Schizophrenia. I took him to ""Mind Matters"", where I met Dr Sonia. I was quite impressed with her concept of holistic healing. The clinic was equipped with various facilities.The overall atmosphere in the Mind Matters is very soothing.
Chain
May 8, 2017
In dr Sonia Malhotrai I found the mentor I needed. She has been a patient listener for the problem of my husband's alcohol addiction and a very practical counsellor. I have benefited substantially from her techniques and methods. Her clinic is at Mind Mattersin Pune
Nisarg
Jun 15, 2017
I started noticing miraculous changes in myself after my first interaction withdr Sonia Malhotra for my anger management therapy. its been 6 counselling sessions since then and every session brought more improvement. She can be consulted at Mind Matters in Pune.
Devpad
Jun 26, 2017
dr Sonia Malhotra is very friendly. I consulted her for anxiety treatment for my brother.the problem was explained very well to us.He prescribed treatment had been very effective. I am seeing wonderful changes in him. I consulted her at Mind Matters in Pune.
Sunayana Marwah
Jun 15, 2018
It was a great experience. She is quite patient & empathetic doctor.
Verified
Jun 1, 2018
It was an initial visit. She advised counseling.
Feed
Schizophrenia is a debilitating mental and emotional condition that is characterised by a heavily distorted thought process as well as hallucinations and even extreme fear that borders on paranoia. Let us find out more about this debilitating disease:
Causes:
Genetics: Genetic factors play an important role in the development of schizophrenia.
Environment: Possible environmental factors include obstetric complications, the mother's exposure to influenza during pregnancy or starvation. It has also been suggested that stress, trauma even migration can lead to the emergence of schizophrenia.
Neurodevelopmental Factors: Schizophrenia appears to be a neurodevelopmental disorder. That is changes that cause the illness have been occurring from the earliest stages of development even in utero, and may continue to influence the development of the brain over the first 25 years of life.
Symptoms:
This disease has a variety of symptoms include cognitive and emotional ones that can vary in the degree and severity. One of the most common symptoms included hallucinations and delusions where the patient may end up imagining things that do not really exist. The patient may also be gripped by sudden and crippling fear like paranoia, which can be debilitating as far as everyday functioning of the person goes. The symptoms can also interfere with the way a person deals with situations and life skills on a cognitive basis. Withdrawal and hopelessness are also a part of this disease.
Treatment:
The earliest signs and symptoms must be referred to a psychiatrist. The treatment involves the management of the case of an individual basis along with psychological rehabilitation programs and inclusion of the patient in self-help groups. Housing and employment programs must also be availed so as to keep the patient busy. Also, behaviour therapy will be required in such cases. The mode of counselling should usually be on a one on one basis, although many doctors also suggest that group therapy can help in showing examples of progress so as to encourage the patient to change and get a new lease of life. Consult an Expert & get answers to your questions!
2664
people found this helpful
When you spend so much time with someone you are bound to have at least an occasional difference of opinion, to say the least, and it's not always easy to keep objective and levelheaded when you enter into a disagreement with your partner. When this happens, remember to use these effective communication skills with your partner to improve the odds of reaching a solution that is in the relationship's best interest.
This is because no matter how much you love and respect each other, it might not be possible to always keep cool and be levelheaded while entering into a disagreement with your significant other.
Here are a few effective communication skills that can improve the odds of reaching an amicable solution:
Use 'I' in the statement: Never blame your partner. This can make your partner feel that you are trying to attack your partner's feelings, which often takes a negative turn. For example, if your partner is late, you can say "I would have appreciated if you had called me". In this case, it's all about how you feel and so it's now up to the partner to appreciate, understand and consider your situation.

Don't interrupt; listen first: Generally, in an argument, both the partners usually wait for their turn to talk and spurt out their anger and resentment. But this often makes things get worse. Most of the time, disagreements and petty discords, often, get resolved more easily, when someone pays more attention to the cause that might be making the other person upset. Also, watch out for the other person's body language for getting a grip of his/her feelings. Try and pay undivided attention to what your partner has to say. Only when you have understood what might be the reason for all the hullaballoo, should you start explaining.

Don't dig up the Past: Always stick to the discussion and the controversy at hand. Never dig up old corpses. Digging up past hatchet will only churn out further heated arguments, things you surely would want to avoid. Remember, resolving multiple conflicts could only get nastier and even more difficult.

Explain later, Acknowledge first: The most effective way of avoiding sudden escalation of disagreements is to first listen and acknowledge your partner's feelings. Do it even if you think that the other person's argument lacks reason. Take your time to hear out the other person.

Maintain a Positive and a Respectful Tone: Lastly, maintain a positive and a respectful tone. And never abuse. Abusing is derogatory and can invite further malice that will only keep on spiraling north. There never was and will never be any alternative to maintaining dignity and holding your ground no matter how much the malice is.
In case you have a concern or query you can always consult an expert & get answers to your questions!
2647
people found this helpful
Panic disorder is a condition that strikes without reason or caution and can be serious. Indications of panic disorder usually include sudden attacks of panic and anxiety, in addition to physical side effects, such as sweating and a pounding heart. During a fit of panic, the reaction is based on the circumstances, which may not be threatening in general, but triggers a feeling of panic. After some time, a person with a panic disorder builds up a consistent fear of having another fit of anxiety, which can influence the every day functioning and lifestyle in general. Panic disorder usually occurs alongside other conditions like depression, liquor abuse, or drug abuse.

You might experience the ill effects of a panic disorder if you:
Encounter frequent, unforeseen fits of anxiety that are not attached to a particular circumstance or event
Stress over having another fit of anxiety
Are trying to avoid the places of your precious panic attacks
The most common symptoms of a panic disorder are as follows:
Trouble relaxing and feeling uneasy most of the time
Beating heart or abdominal pain with a feeling of nervousness
Serious irrational and emotional fear
Feeling as if you are out of breath
Feeling as if you are being choked or smothered
Dizzy spells
Trembling or shaking
Sweating constantly
Feeling nauseous or having a stomach ache
Shivering or numbness in the fingers and toes
Sudden chills or hot flashes
A fear that you are losing control or are about to die
While a single panic attack may just last a couple of minutes, the impact of the experience can leave a long lasting impression and make you susceptible to more such attacks. In case you have this issue, the repetitive fits of panic take an emotional toll. The memory of the fear that you felt during these attacks can affect your self-confidence and cause interruption to your regular day-to-day existence. In the end, this prompts to the following panic disorder effects:
Expectant uneasiness: Instead of feeling like yourself in the middle of panic attacks, you feel tensed and on edge. This uneasiness originates from a dread of having future attacks of anxiety. This fear is seen more often than not, and can be extremely disabling at times.
Phobic avoidance: You start to stay away from specific circumstances or situations. This might happen since you are maintaining a strategic distance because of your previous panic attack. On the other hand, you may stay away from areas where escape would be troublesome or help would be inaccessible in case you had a fit of panic.
Medicines: Medicines can be used to control or decrease a majority of the side effects of panic disorder. Even if medicines do not form a part of the main treatment, when combined with other treatments, medicines are very effective. Eg. therapy and lifestyle changes. If you wish to discuss about any specific problem, you can consult a psychiatrist.
2549
people found this helpful
Being away or oblivious to social media is synonymous to not following the herd. Social media probably is no more the latest fad; it is the given code to take a deeper look into the present age. The rewarding fact about social networking sites is their ability to transport us to people and places millions of miles away from us. This epoch dictates of overproduction and maximum utilization of labor and snatches away the boon of communication.
Below mentioned points showcase how social media addiction negatively affects our mental health:
Peer Pressure- Social media use also creates the fear of missing out because you want to do what everyone else is doing. This evokes anxiety and will give rise to negative feelings and emotions, which again create mental health problems and stress and anxiety disorders
Fatigue and Stress- When you are using social media, you are constantly switching from one task to another because there is just so much to do and see. This information abundance can tire out your brain, especially when it is received chaotically. Your brain needs time and room for absorbing the data and processing the information, but multitasking on social media makes your brain work overtime. This can prevent it from relaxing and it will become exhausted as it tries to deal with the barrage of information. Hence, the fatigue puts your mind under a lot of stress and you may not be able to concentrate on anything at all.
Social Anxiety- Even though the whole point of social media is to allow people to stay connected with others, it doesn't have the same satisfaction and element associated with actual human interaction, which is a crucial human need. In fact, in some ways, it is too distant and this is not a good thing for those who become dependent on social media as it can lead to social anxiety. Those who are already suffering from this problem will find it even more difficult to indulge in face-to-face interaction. Real human interaction can become extremely scary for people as it is becoming common to hide behind your computer screens and not go out at all.
Distraction- Social media is just tailor-made for decreasing our productivity because you spend hours looking at everyone else's life when you could be doing something else. This means that most of your time is spent on viewing photos, liking posts, and writing comments and these activities don't really require the use of your intellectual abilities. They aren't intellectual at all and distract you from activities that are such as reading, studying informational articles on the internet, etc. Your brain doesn't get enough food for development and your intellectual abilities can decline in this way. Your brain will slow down and not be able to respond quickly in various situations.
Insecurity- One of the major problems with social media is that posts typically present an idealized version of what's going on in everyone's life. Usually, what you see isn't actually reality because everyone has their problems and issues. Nevertheless, you end up comparing your own life with that of others and think less of your own. If people in your newsfeed seem to be having a good time, it will make you envious and affect your mood negatively. Research has shown that widespread use of social media can demotivate people, make them aggressive and cause a decline in confidence.
So are you being adversely affected by social media? Here are some signs to look out for:
Low self-esteem.
Feeling low when you see other people's images and lifestyle.
Envy of others people lives - wishing your life was like someone else's.
Finding social media as your first and only choice of activity done for enjoyment.
Not having as many face to face conversations with your relatives and friends and feeling disconnected.
Being unable to do anything without feeling you need to share it online. If you wish to discuss about any specific problem, you can consult a doctor and ask a free question.
2490
people found this helpful
Alternating between being happy and sad as you go through life's ups and downs is normal, but if you're sad most of the time, it could be a sign of being depressed. Depression takes the joy out of all your activities, and can make merely getting through a day feel overwhelming. The first step to overcoming this problem is to understand its symptoms and causes. Not everyone experiences depression the same way, but here are a few questions that can help tell you if you are depressed or not.
Do you feel helpless?
It is common for depressed people to feel helpless and that everything around them is out of their control. As a result, the person may either stop participating in activities all together or try to control things they can't. Both situations are cyclic and lead to further depression.
Have you lost interest in daily activities?
The feeling of helplessness is one of the main reasons depressed people lose interest in activities. Another reason is that activities that were once enjoyed now do not seem interesting enough. In most cases, this leads to the person isolating himself and withdrawing from all his family and friends.
Do you often feel angry or irritated?
Depression is almost always accompanied by irritability and anger. Small annoyances that would usually be overlooked quickly, take on an inappropriate significance. This can lead to poor impulse control, substance abuse and anxiety disorder. In most cases, anger and depression are related by the person trying to take accountability for things that are out of his control and hence feeling helpless.
Is there a change in your sleep pattern?
Your sleep quality is very closely related to the way you feel. Depressed people often suffer either from insomnia or oversleeping. Depressed people can have trouble going to sleep as well as staying asleep. This can cause drowsiness and lethargy during the day. Sleep apnea is also linked with depression. As you can imagine, if this is left untreated, it will only worsen your depression.
Do you feel tired?
When the body does not get adequate sleep, you begin the day feeling tired. Thus, depressed people often feel fatigued and complain of a number of muscle and joint pains. This is because the body has not had enough time to regenerate cells during the night. This is usually complemented by complains of persistent headache and stomach aches, both of which are emotionally connected to the way you feel.
The nature of depression is such that it lowers a person's self-esteem to the point of interfering with his ability to seek help. Hence, if you have a positive response to the above questions, it is time to address your problem before it worsens. If you wish to discuss about any specific problem, you can consult a Psychiatrist.
2970
people found this helpful
It is often a problem to recognise whether a kid is naughty or has a problem. To recognise your kid's problem, here are some red flag signs.
If your kid doesn't finish even 1 play activity and switches to next, then next, then it is an indication that something is wrong (Eg: switching tv channels in seconds, changing games on tab or mobile etc).
If your kid doesn't wait for his/her turn while playing or talking and interrupts in between even on stopping.
If your kid's hyperactivity doesn't let him/her complete even the activities of their liking like watching tv or coloring.
If your child engages in dangerous activities like cutting, biting, breaking objects etc. without knowing what he/she is doing (exploratory play is not included)
If the problematic behavior has begun after the age of 5-7 years
Why do kids have ADHD?
ADHD doesn't mean having a naughty child. It doesn't mean that your kid is troubling you on purpose. It doesn't mean that beating or punishing him/her will set the kid right. It doesn't mean a no-carbs, low fat, low preservative diet will make the kid alright. Diversion to high energy activities, sports will control the behavior.
NO.... NO... NO.... THESE ARE MYTHS!!!
ADHD is a brain disorder where the wiring between activity controlling centres of the brain and activity producing centres of the brain has been disrupted. This loss of control is producing the following behaviors in a child with ADHD:
Hyperactivity: Running all over the place, unable to sit quietly in class or other places, unable to follow social decorum, runs away middle of a task.
Inattention: Making silly mistakes while doing homework/classwork, unable to follow multistep commands, forgets easily, misplaces day to day thing like eraser, sharpener etc.
Impulsivity: Speaks between two people, cant wait for his/her turn while answering questions or during play, throws objects, eats limitlessly, engages in dangerous play etc.
Why should I get my child treated, बड़ा होगा/ होगी तो ठीक हो जाएगा"
NO....NO....NO....
ADHD IS A DISORDER. If not treated in time, this is what can happen to your child:
With age hyperactivity will decrease, but, inattention will increase. This means more problems in learning and studies, frequent silly mistakes, social embarrasments etc.
Since these children often get scolded, they start developing defiant features by the age of 6-8 years, conduct disorder by teenage and antisocial personality disorder by the age of 18 years. This means your kid would initially not listen to your commands, they would back answer you and gradually start lying, stealing, fighting and bullying with other kids and engage in unsafe behavior in teenage.
Due to high impulsivity, these children have higher risk of engaging in high risk behaviors in teenage like smoking, drinking, casual sex, tattooing etc.
Comorbid disorders like learning disability, mood disorders like depression, bipolar disorder are extremely common in these kids.
Is it treatable? What is the best thing to do for my child?
YES... YES.. YES...
ADHD is very much treatable. There is an option of using medicines and psychological method (mainly cognitive exercises).
Medicines are good for kids who have moderate to severe ADHD. They cannot comply with cognitive exercises until controlled with medicines. Medicines too have their side effects, but without them, the kid would start falling behind. Hence, benefits out wiegh the risks.
Cognitive exercises like attention enhancing tasks, assertiveness training, anger management works well with these kids. Particularly, attention enhancing tasks work well with kids who have mild to moderate severity of the disorder. When done in long term, these tasks also help in gradually withdrawing the medicines in these children.
Kids are never medicated with the aim of making them dependent on treatment or turning them into zombies. They are our future. And FUTURE NEEDS CAREFUL HANDLING.
Please feel free to ask any questions!
2462
people found this helpful
Dear lybrate-user, please do not worry so much. Your worry is making you ill. First of all, the kind of pain that you are describing is not migraine or any other pain most probably. Such pain happens when a person thinks too much, gets anxious or tense very often. Tension headache is one possibility. None of the prescriptions are wrong, antidepressants also have tension relieving and pain reducing properties hence can be prescribed for tension headaches. They are not addictive and the one prescribed to you is the one with least side effects. So you should go ahead with your doctors advice and take this treatment in the first place. Secondly, as you have not got relieved inspite of treatment, I would like to highlight to you the importance of relaxation techniques. Pls practice deep breathing or progressive muscle relaxation for 15-20 mins everyday. You can search these terms on youtube and get guided by detailed videos available. These techniques are known to decrease headaches and make a person calm and relaxed. Research shows that these techniques add to the benefits of medicines. So pls start doing them along with your treatment and you shall feel fine very soon.
1
person found this helpful
We all have experienced sleep issues, once or more in our life. Despite sleep being very essential for our very existence, not many of us know how to sleep well. So here are a few tips for all of us to ensure a deep good night's sleep:

1. Fix a time when you have to wake up. Irrespective of whether you feel refreshed or not for initial few days, it is very important to fix a wake-up time to set right your body clock.

2. Never go to bed until you are sleepy. We often do many things in bed like watching tv, reading, playing on mobile, social networking etc. All these habits teach our brain the functions of bed, apart from sleeping. To teach our brain that bed is only meant for sleeping, we need to go to bed only when sleepy.

3. Do not activate your body in late evenings. Drinking tea, coffee, aerated drinks, alcohol, smoking and engaging in gaming or rigorous exercise 4-6 hours before sleep time activates the body and delays sleep. Alcohol, tea and coffee particularly also spoil the quality of sleep.

4. Do not take daytime naps longer than 15-20 mins. While a power nap will refresh you, sleeping any longer than this is likely to make your night sleep shorter and ineffective.
5. Take a warm water bath and a glass of hot
milk
before sleeping. Both of them, relax your mind and body and help you get a deep glorifying sleep.
6. Avoid heavy, oily food, loud music, late night parties, reading interesting novels and books near bedtime. These things spoil the quality of sleep.
So enjoy a refreshing sleep with these naturally sleep-enhancing tips!
Dear lybrate-user, first of all, congratulations on being such an aware boy that you decided to use this platform to solve your queries from experts rather than reluing on myths. It is absolutely normal to masturbate. Just like body forms urine and we need to take it out, so does body form semen and it also needs to be taken out. Otherwise, you may start having ocassional nightfall. But it is important that you masturbate the correct way. Do not use hard things like pipes as they may damage your organ. Also, there is no fixed frequency that is considered normal. Everyone has their own. Masturbayion has nothing to do with your later sexual capacity or ability of child birth. But be careful, not to spend your studying time in these pleasure seeking activities. Stay healthy, thanks,
13
people found this helpful
Hello Mr. Lybrate-user, first of all, pls calm down, this doesnot appear to be a serious problem. A lot of people experience numbness, redness and slight swelling on hands and arms while walking. This is because, while walking, most of the blood flow is diverted to legs. What you can do is that while walking, open and close your fists repeatedly. This will increase your blood flow. You may keep smileys balls in hand and squeeze them repeatedly. If this doesnot work, then you may get an ecg done, although, I doubt you will need it. So relax and keep walking. Thanks!
27
people found this helpful
View All Feed
Near By Doctors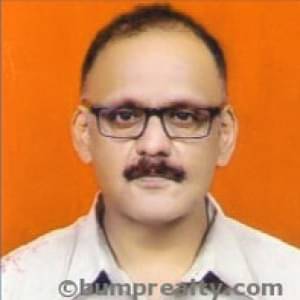 MD - Psychiatry, MBBS
Psychiatrist
Express Clinic Magarpatta,
Book Appointment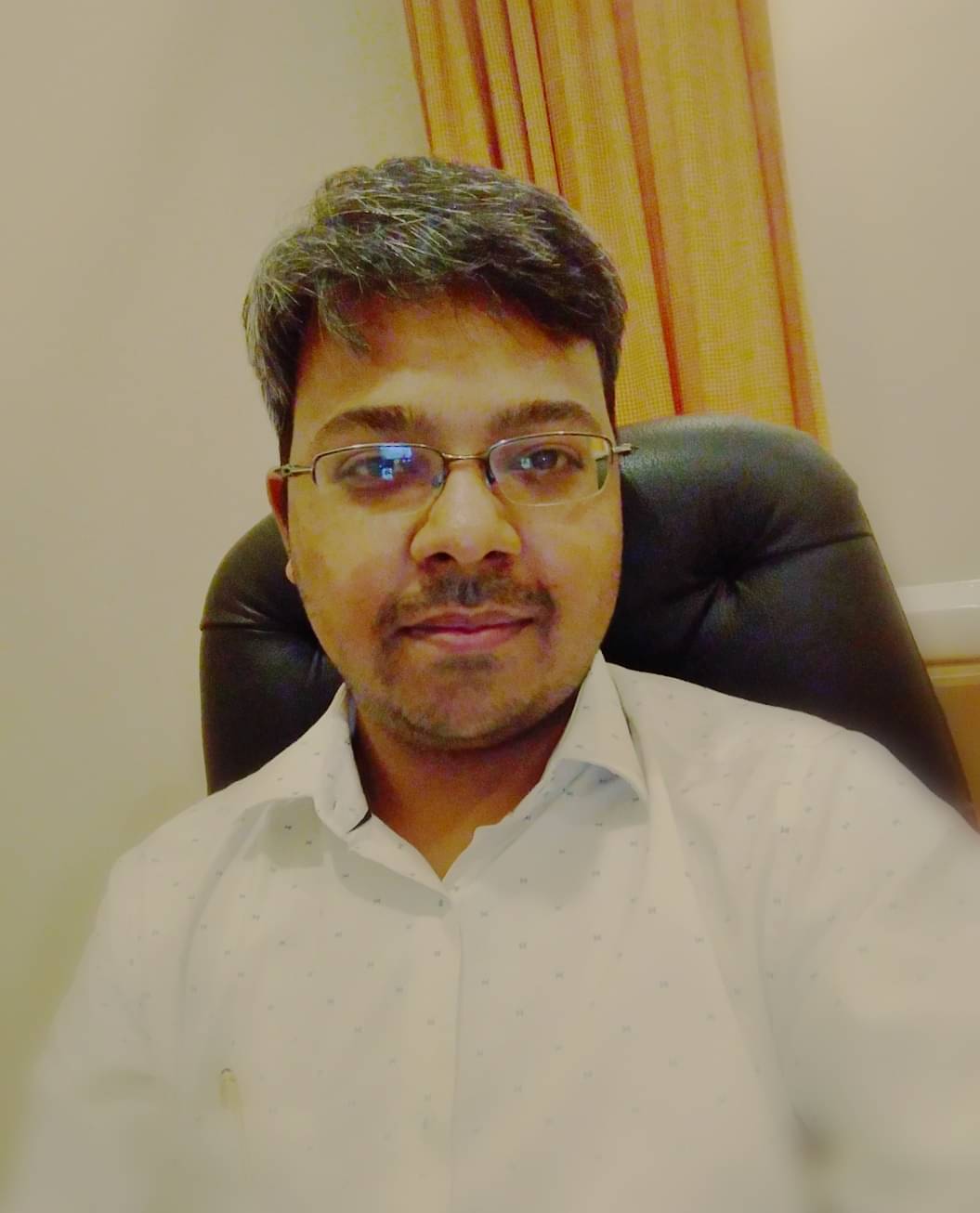 MBBS, MD - Psychiatry
Psychiatrist
Book Appointment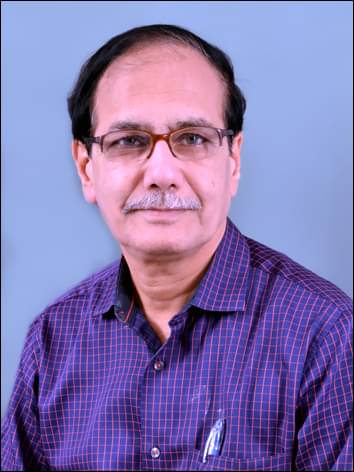 MBBS, DPM, MD, DNB
Psychiatrist
Book Appointment
MD - Psychiatry, MBBS
Psychiatrist
Book Appointment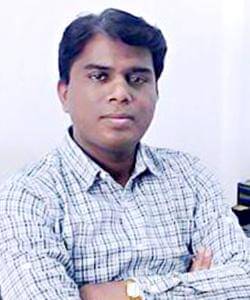 MBBS, Diploma In Psychiarty
Psychiatrist
Mann Swasthya Psychiatry Clinic,
Book Appointment